Another Manchester derby, another United disappointment.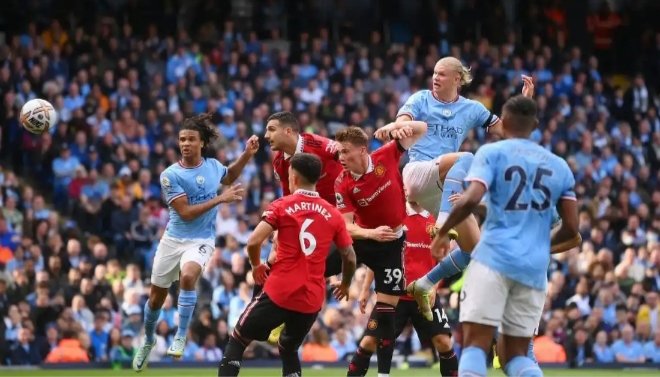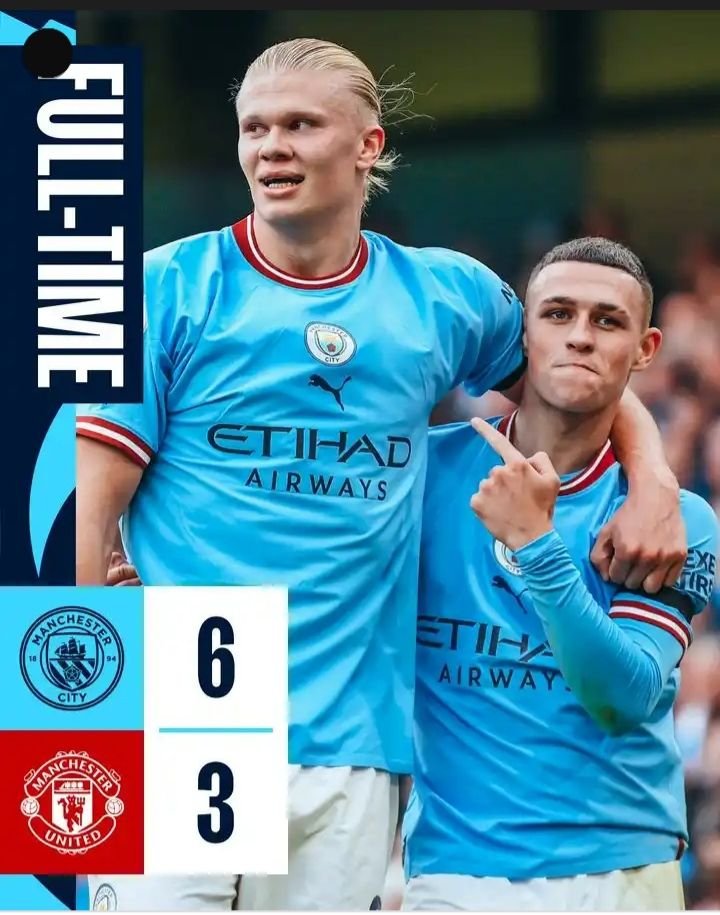 SOURCE
I don't think any Manchester United fan really looks forward to a derby game presently, it's actually becoming very boring and annoying for United fans.
MANCHESTER Derby use to be a very competitive and entertaining game for both sides, but now the result always falls in favour of one side, and that's not the annoying part but the annoying part is the fact that the scoreline and performance falls in favour of one side with large margins, imagine spending a lot on the team this season and also bringing in a new coach and still it feels like nothing really has changed in the team's performances, it's actually sad and embarrassing.
Firstly, about the game today, I can't understand why 80mil was spent to bring in a world class player and then keep him to help warm up the bench. I loved the fact that we tried to play counter attack football on City but you should have someone very capable of holding and covering the back and lapses from Haaland who has clearly shown himself to be a big problem to teams this season. I never imagined the scoreline to reach 6, we didn't even give them any serious problems, they played United like an average team, comfortably moving the ball as they please, it actually shows that a lot hasn't been done in the team even after bringing in new players and coaches.
https://twitter.com/premierleague/status/1576589640823439360?t=4TCwGyo4RqtXL3KZwN-j0A&s=19
I don't think Eric Ten Hang has actually figured out the Manchester United players, because it's in this kind of games it shows if the coach actually understands his team and actually knows what in the world he is doing. Ten Hang still has a lot to do in this Manchester United side because there are still lots of holes that needs to be covered.
https://twitter.com/ManUtd/status/1576585449866514438?t=gbRxYZgX68JnEc8t46ie5w&s=19
The game wasn't even close in terms of scoreline and performance, Manchester United were completely lectured and schooled by their neighbour. The first half performance by United was the worst of all, the players were completely clueless against City, McTominay was absolutely confused and clueless on what to do.
Haaland just made Manchester United look like a mid-team, it actually annoys me that he got a Hat-trick against us, but it was well deserved actually. If only United had a clue about what they are doing when it comes to transfer he would had been a United player today.
Overall, it was shambles of a performance from United but, on the bright side we managed to score 3 goals which considering this Manchester City side it's actually a positive thing. Anthony Martial was actually really good in the game, I don't understand why he isn't being used frequently in games, he has been really good even from the pre season games, Ten Hang should use him frequently in games.
I just hope the derby games won't continue to be a one sided game, I hope it will once again be that game which we all look forward to the excitement, and won't just be an absolute trashing. GGMU.
---
---