Ridiculous football facts you probably don't know.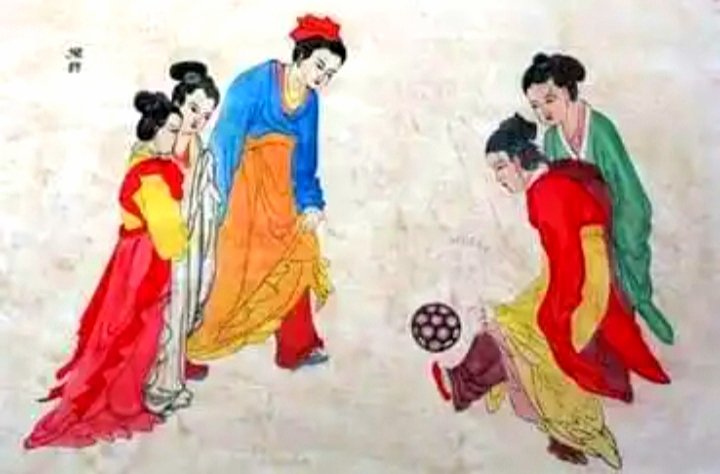 Football as we all know and love today was actually derived from an ancient Chinese game called 'CUJU' which means "to kick". 476 BC was when the game was invented. It was first introduced as a Military training. It's a game which involves kicking a leather ball around, and you record points by playing the ball into a hole in the net.
The goal post of the game and the pitch of play were designed by British engineers. So is safe to say football actually originated from China, but the British actually brought the sport into the spotlight, they added a lot of different rules, made some changes, added some new features and made the beautiful game what it is today.
The idea and introduction of the red and yellow card in football was made possible by a English referee which name was Ken Aston.
He obtained the idea through the inspiration he got from a traffic light while being stuck in traffic. You could tell he was obsessed with the game, for him to get such idea he sure was constantly thinking of the beautiful game.
Goal keepers are meant to stay in their box and prevent the ball from entering into their net, they are not known for scoring goals, but that wasn't the case of Rogerio Ceni, he scored a whooping 132 goals during his career as a goal keeper, most strikers don't even have such numbers of goals to their name.
Manchester United legend of a coach, Sir Ferguson, is the coach who holds the record of the highest number of titles won, he secured forty eight titles during his coaching career. Even after years of being retired he still has the highest number of titles, what a true legend he is, I pray the present United coach can replicate 😁.
Barcelona legend of a player and now present coach of the team Xavi at age 19 nearly left Barca to put down his signature for Milan which his father agreed to, but his mother insisted he stayed at the Nou Camp, she even went far as threatening his father with a divorce, in the words of Xavi's mother to his father "if Xavi leaves I divorce". I think Barcelona owes this woman a lot.
Another Barcelona legend who is known as a magician from Brazil, Ronaldinho, first got attention from the media when his youth football team won a game by 23 to nil, the absurdness of the scoreline was the fact that he single handedly scored all 23 goals in that game, what a true magician.
The self proclaimed king, Zlatan Ibrahimovic, has played for six clubs that has won the Champions League but he has never won any🤧.
Real Madrid legendary player and coach, Zinedine zidane, was so precise and accurate in his positioning that he was never caught in an offside position through out his football playing career.
The London blues, Chelsea FC, has been relegated from the PL more than they have won it.
Manchester United has won more Premier League titles than any other team in the world, having a staggering 20 PL titles to their name.
This is a two part series, the next will be posted tomorrow. I hope I've been able to share to you some facts in football you haven't heard before.
---
---