THE SPECIAL ONE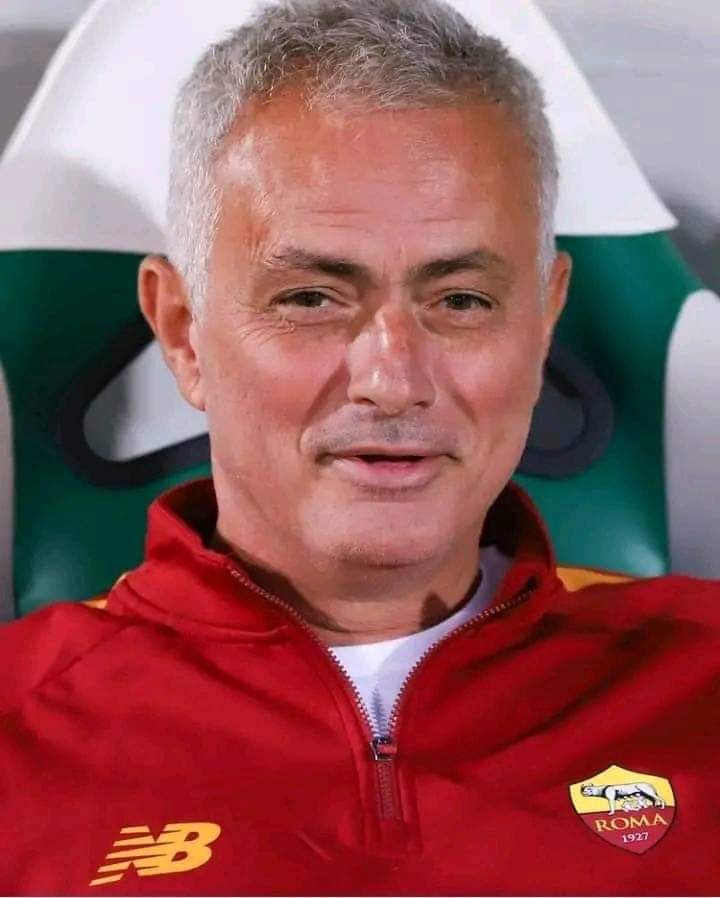 SOURCE
When it comes to coaching presently one man comes to my mind which is Jose Mourinho also known as the special one.
Jose Mourinho very much understands the game of football, his knowledge of the game is impressive notwithstanding the fact that he has been the head coach of the biggest clubs in the world. He spoke about a lot of Manchester United players during his time there but many people saw it as him insulting the players but everything he said about Pogba, Lukaku etc ended up becoming very true, which just shows that he sees things we are blind to.
Jose Mourinho has done and won it all, bagging a ridiculous number of club trophies, this man is truly the special one.
He went to small side FC Porto helping them by putting them on the map, his records is as follow
FC Porto:
Primeira Liga 2002-03
Taca de Portugal 2002-03
Supertaca Candido de Oliveira 2003
UEFA Cup 2002-03
Primeira Liga 2003-04
UEFA Champions League 2003-04
He then traveled to England becoming the head coach of Premier League side, the blues Chelsea FC. It didn't take long for the special one to write his name in the history of the English club by bringing home a impressive numbers of trophy.
Chelsea FC
Carabao Cup 2004-05
Premier League 2004-05
FA Community Shield 2005
Premier League 2005-06
Carabao Cup 2006-07
FA Cup 2006-07
Carabao Cup 2014-15
Premier League 2014-15
His dominance in the Premier League was very impressive but he was soon dismissed by the blues and then a certain Italian side called for him.
Mourinho journeyed to Italy after his fallout with the blues and he soon took over the head managerial duty for Inter Milan, he continued his impressive duty as usual ushering in a lot of trophies for the Italian side.
Inter Milan
Supercoppa Italiana 2008
Serie A 2008-09
Coppa Italia 2009-10
Serie A 2009-10
UEFA Champions League 2009-10
The Spanish giant needed his service and he answered the call departing from Italy to Spain where he joined Real Madrid, he continued his impressive performance by winning the Copa del Rey in 2010-11 season, La Liga 2011-12 and the Supercopa de Espana in 2012.
He soon returned again to England but this time joining the Blues Premier League rivals Manchester United, he came in and helped shaped a shapeless United side who has been struggling to secure a trophy since the retirement of Sir Alex Ferguson.
He won the Carabao Cup 2016-17, FA Community Shield 2016 and the UEFA Europa League 2016-17 which secured a Champions league spot for the Reds.
Am very much interested in his on going work at AS Roma presently, he has totally reshaped Roma making them perform very well in all fields of play and very competitive. His bringing in of Chelsea's Tammy Abraham was a signing that surprisingly turned out to be very productive and beneficial to the current success of the team, but as we all know by now no one has the eyes of the special one.
His current work has already yielded a trophy, he has won the UEFA Conference League in 2022 making him the only coach that has ever won all the big European Trophies.
This is just the starting of remarkable progress for AS Roma, I believe the introduction of former Juventus man, Paulo Dybala will be a big plus for him, let's watch and enjoy the new Jose Mourinho project, I believe Roma will be a big problem for many teams this season and in years to come, Jose Mourinho the special one is on the wheel and he ain't slowing down anytime soon.
---
---