The Spirit is willing but the Body is Weak.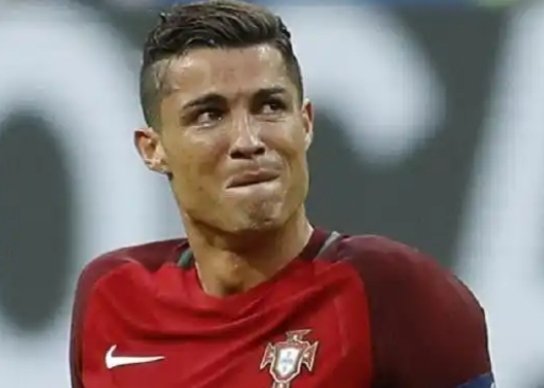 When you love something so much, and you have a very strong addiction to it, it's very hard for you to let go, it's difficult for you to accept the fact that you can no more continue doing it, but we should be able to settle with the fact that nothing last forever. No matter how much you love something, it can never last forever, you must surely path ways with it, or it paths way with you.
Cristiano Ronaldo should come to accept the fact that he is no more in his prime, and there is no amount of training that can get him back to that prime stage of his career. He can no more perform on the highest level again, and it's cool, it's not the end of the world. I know he is someone whom his whole identity resides in the fact that he has to always be the best, but everything always come to a end.
There are a lot of talented and hardworking players presently that will never come close to the success Cristiano reached in his football career. Himself and Lionel Messi has set the bars way to high for any player to reach. It will be a very difficult task for any player to match, talk more of surpassing the records set by Ronaldo.
Fans and supporters of Portugal and Manchester United, and even every football fan around the world should actually stop criticising Cristiano Ronaldo as if he is just a youngster that much is expected from. He has proven himself already, in several different competitions, games, levels, clubs and Leagues.
He has gone to different football clubs in different football Leagues in different countries and has always come out to be the best player and also winning the golden boot there. He has the second highest Ballon d'or trophies (5) just behind Lionel Messi(7), and no other player in football history is close to that. It's funny I'm listing this facts to you all, but it's just that it seems a lot of people has forgotten who Cristiano Ronaldo is and what he has done in the sport of football, I don't know if they are just hating, or they don't know about all these, which will be actually ridiculous for someone not to know all about these, or maybe they started watching football last week.
Cristiano Ronaldo is not in his prime again, I think it's way too obvious at this point, but why is he always being attacked by fans for his poor performances, while there are different youngsters in the team who are expected to be on their A game, but the fans look away from them and focus on an elder who has done it all and can no more perform as he use to because age is no more on his side when it comes to the game of football.
Why is Felix not getting the heat from Portugal fans? He should be the on much is expected from and not Ronaldo.
Cristiano Ronaldo is now old and the coaches, teammates and fans should acknowledge that fact, and should not be expecting miracles from him. His coach should know not to use him frequently and instead play youngsters whom their blood are still hot.
Cristiano Ronaldo still has the passion for the game even more than a lot of youngsters, but he should also acknowledge the fact that his body can no longer take it. He still beats himself up whenever he suffers a loss in a game or miss a goal, which player presently behaves this way towards the game? The spirit is willing and still strong but the body is now weak, that's the fact Ronaldo and football fans should know.
---
---