Why did Lukaku struggle but Haaland succeed?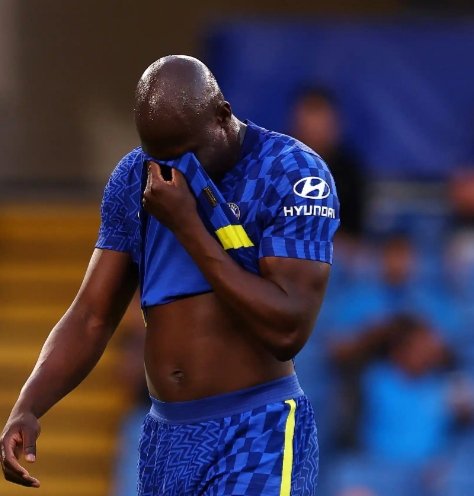 SOURCE
Lukaku before coming to Chelsea from Inter Milan was very outstanding for Inter, he was a power house, banging in goals from all corners of the pitch.
He was called slow and sluggish at United but after the switch to Inter where he had people playing to his strength he soon proved himself to be one of the fastest and strongest strikers, running down and bullying defenders.
He showed the world that indeed his up there with the best strikers.
His big move from Inter to Chelsea was a shock to me because he was doing very well at inter, winning trophies and scoring lots of goals.
WHY HE FAILED
A striker is brought into a team for the purpose of goal scoring, his responsibility in that team is to score lots of goals and, for him to archive that he has to be assisted with passes from the other players.
Coaches should be able to identify the strengths and weaknesses of their striker so that they can structure the team in such a way that they play to the strengths of that striker to enable him perform well and bag lots of goals.
Lukaku was well fed with passes from his teammates at Inter, once the ball gets to them they always try to locate him.
When he arrived at Chelsea, his first three matches were impressive, the team seems to focus on him as their striker, playing in the ball to him which led to him banging in goals in all three matches, but they soon stopped focusing on him, every man started looking for his own glory, becoming selfish and self centred. The passes to him reduced drastically, they started playing like they had no striker which made him have less and lesser touches in games. The criticism from fans about his performances were absurd to me because I don't see how you expect a striker to play well when his teammates only focus on themselves and not him.
Haaland on the other hand is being praised at City, many even comparing him now to legendary strikers just because of his performances at Man City.
Haaland has a whole squad surrounding him. He has people doing the dirty work for him and giving him the ball on a clean plate.
The whole City team are playing to his strength to well accommodate him because he is their striker, but it's the opposite in Lukaku's case at Chelsea. The switch of play is visible in City since Haaland arrived, these was done to accommodate him and play to his strength to enable him perform well.
To me, even an average striker can do well at a team like City, where you have playmakers like KDB, Bernardo Silva, Mahrez and many more. Haaland isn't really doing any hard work at City, it's very visible through the kind of goals he has been scoring at City which are just tap ins and very close range headers.
There is no doubt that Eling Haaland is a very talented player, but to be honest he hasn't really proven anything at City so I don't know what the hype is.
Put a Romelu Lukaku in this present City squad and watch him smash records and score lots of goals, put a Eling Haaland in the present Chelsea squad and watch him struggle to touch the ball.
---
---