Baked trofie with pumpkin cream, sausage and smoked scamorza cheese ...

Happy Sunday to all friends Hive ...
Today is the first Sunday of 2022, what are we preparing?
Baked trofie with pumpkin cream, sausage and smoked scamorza cheese ...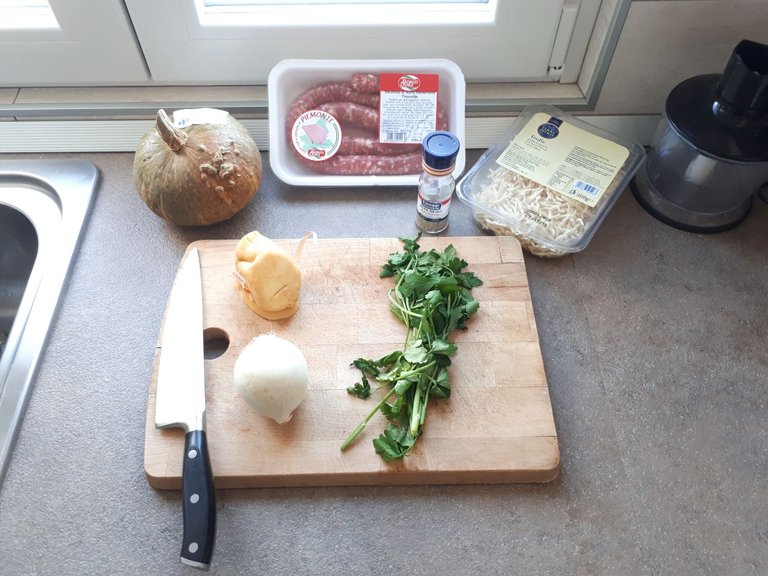 Ingredients for 4 people:
-500g of fresh Trofie pasta
-400g of pork sausage
-300g of smoked scamorza cheese
-1 Mantuan pumpkin
-1 onion
-A glass of sparkling white wine
-Salt
-Extra virgin olive oil
-pepper
-Seeds of fennel
-Grated Parmesan
---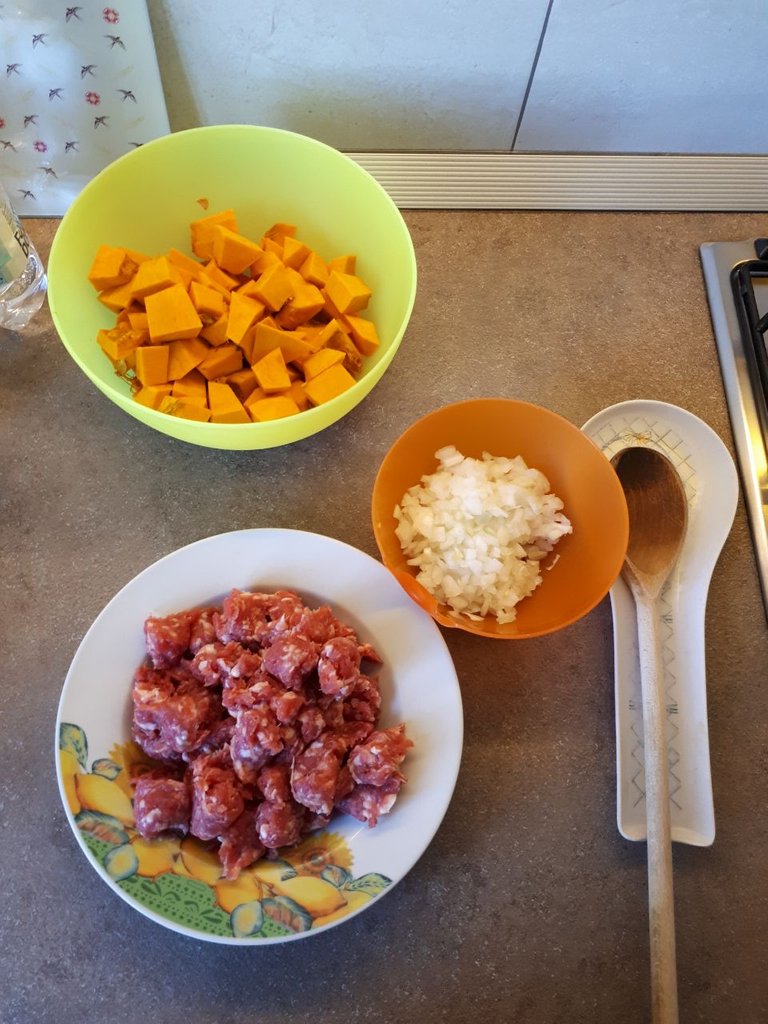 Let's begin...
We cut our pumpkin into cubes, cut the scamorz into cubes, chop our onion, and gut the sausage! We arrange everything in the appropriate containers.
---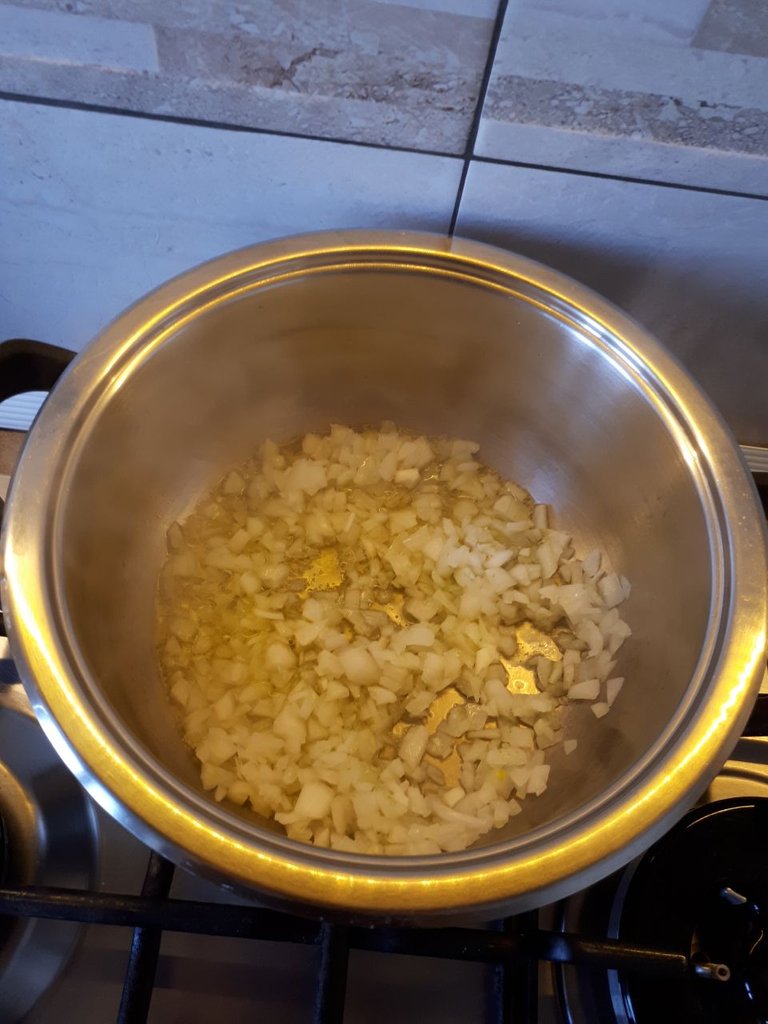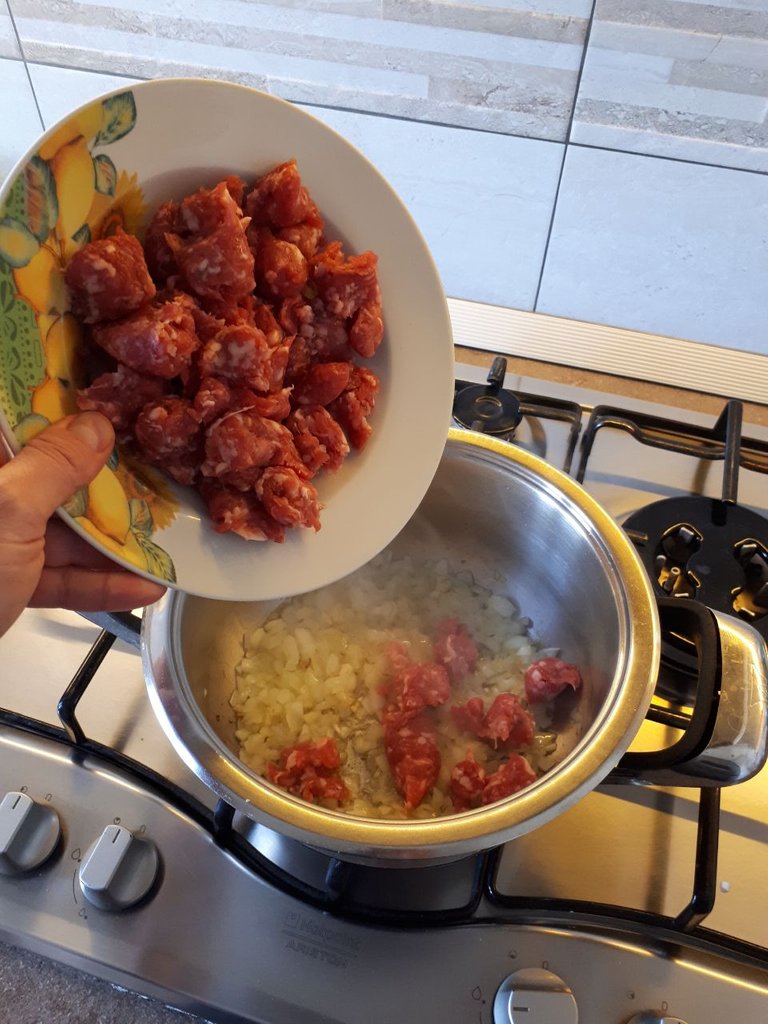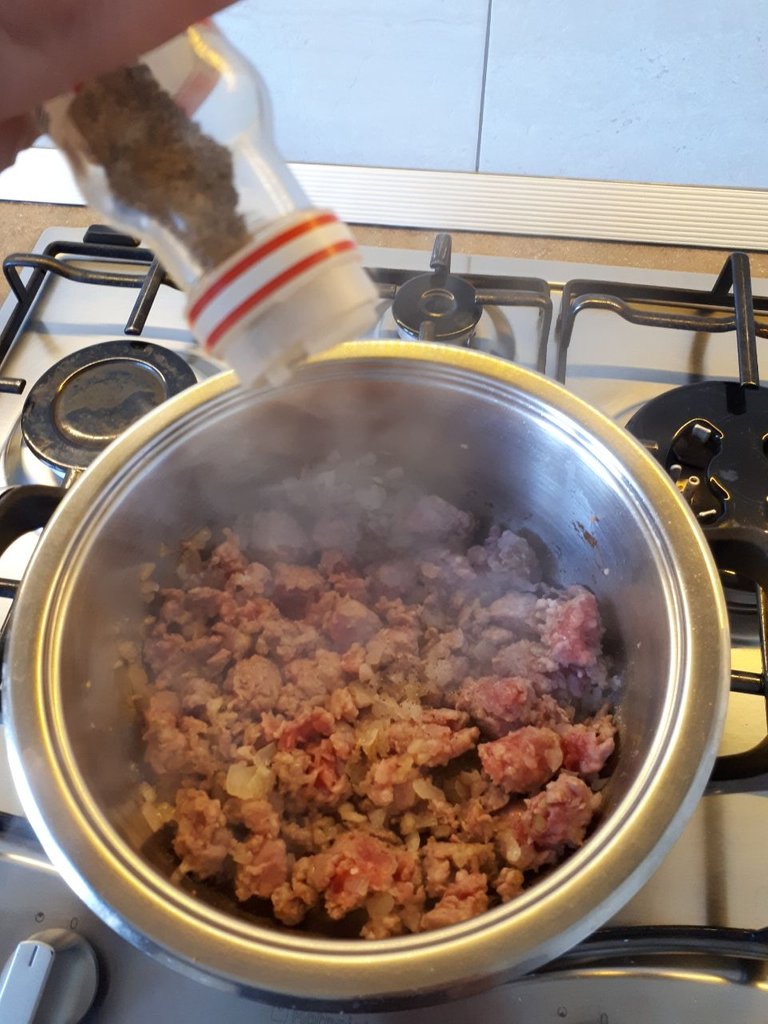 In a saucepan, fry the chopped onion with a little oil, then add the ground sausage and let it brown well. Add a little pepper, a little fennel seeds, season with salt and we continue the browning ...
---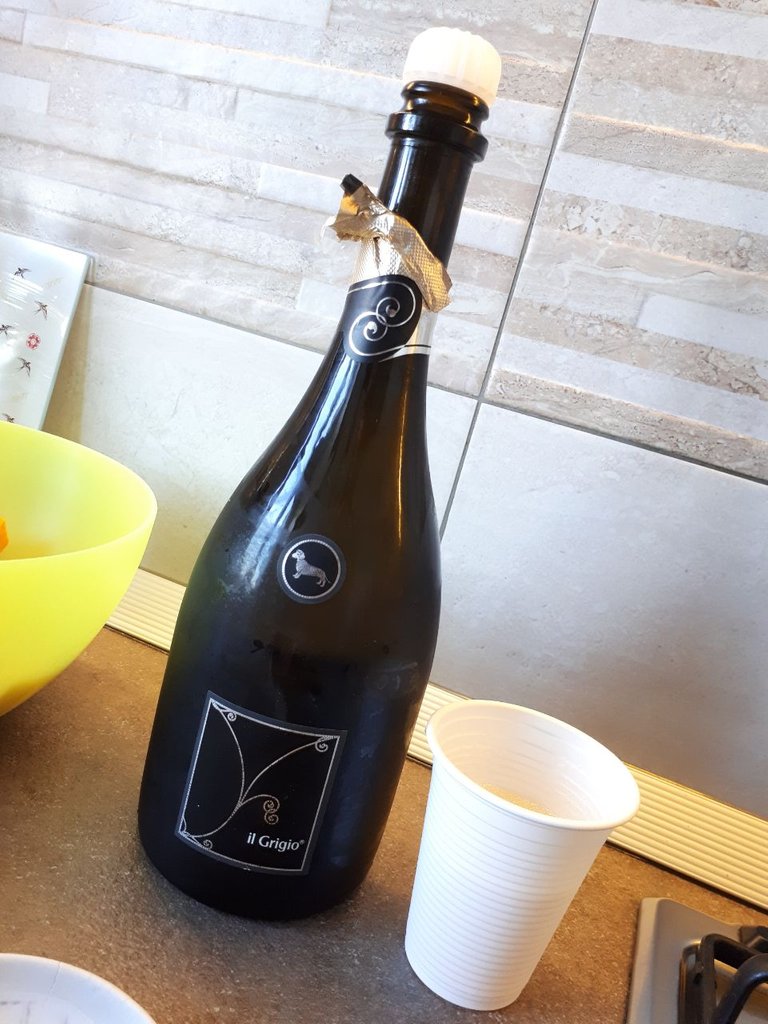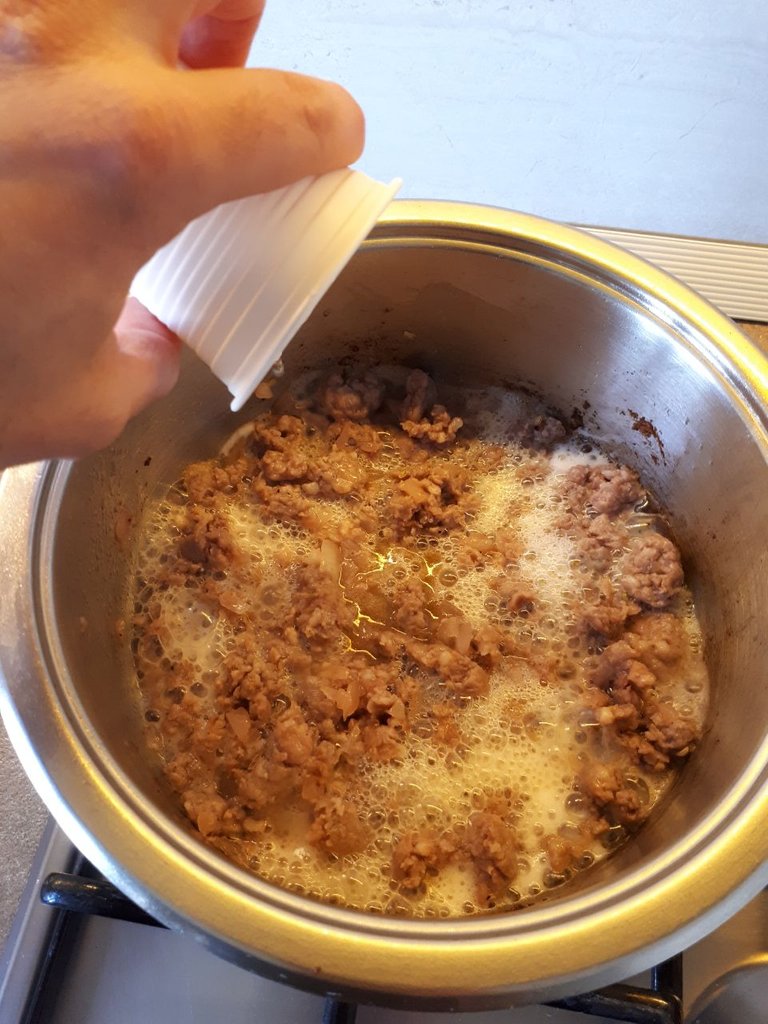 When the sausage is well browned, add a nice glass of sparkling wine. In this case I used a Brut from Collavini (Friulian winery, Corno di rosazzo UD area).
---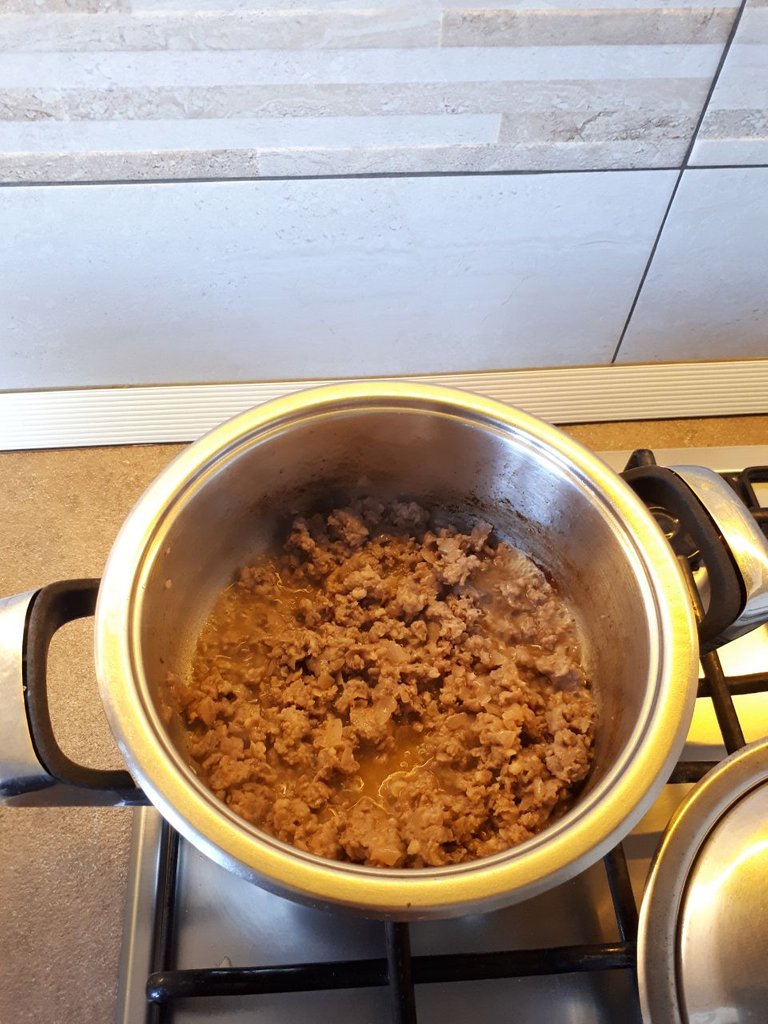 When all the alcohol has evaporated.....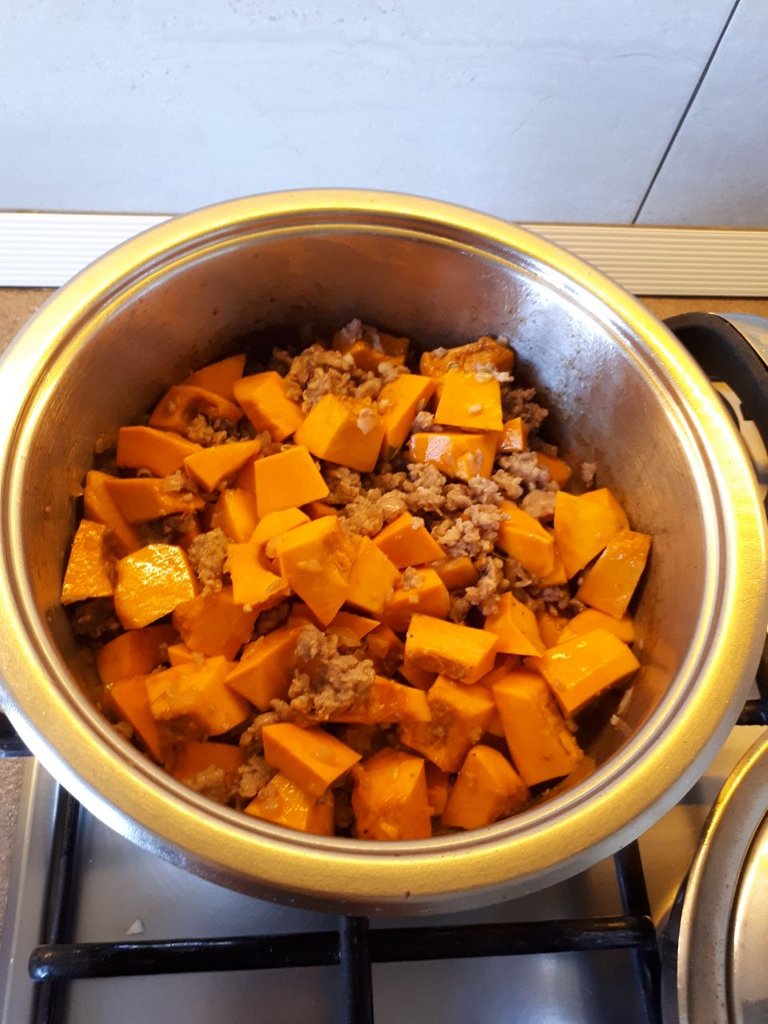 add the diced pumpkin. We lengthen with a little water,cover the pot with the lid and cook over medium heat for 20 minutes. The pumpkin must overcook almost becoming a cream.
---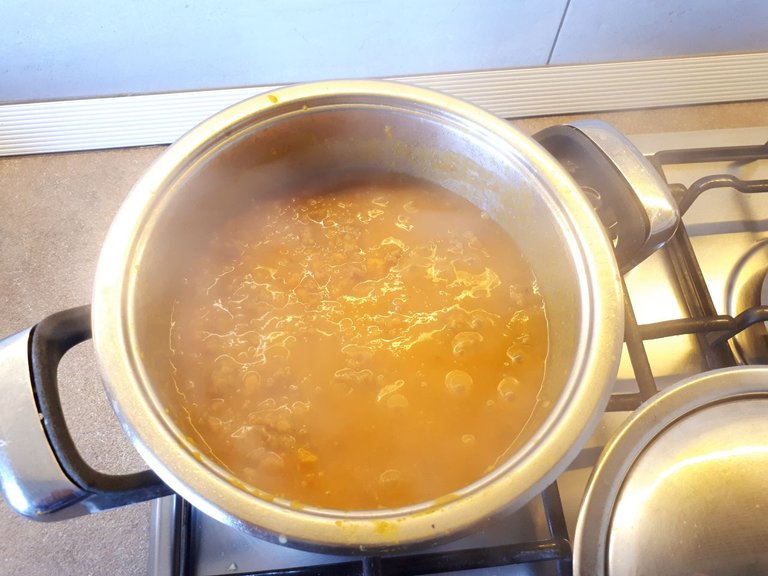 When we have reached this consistency, we turn off the heat.
---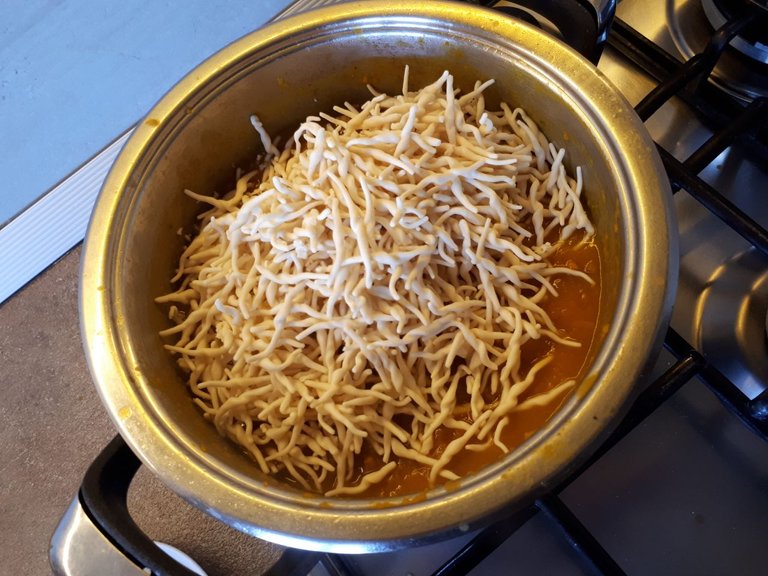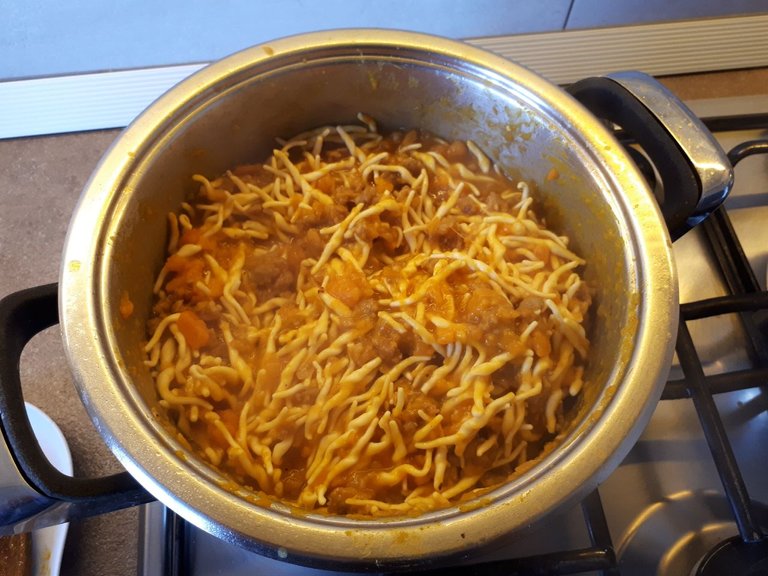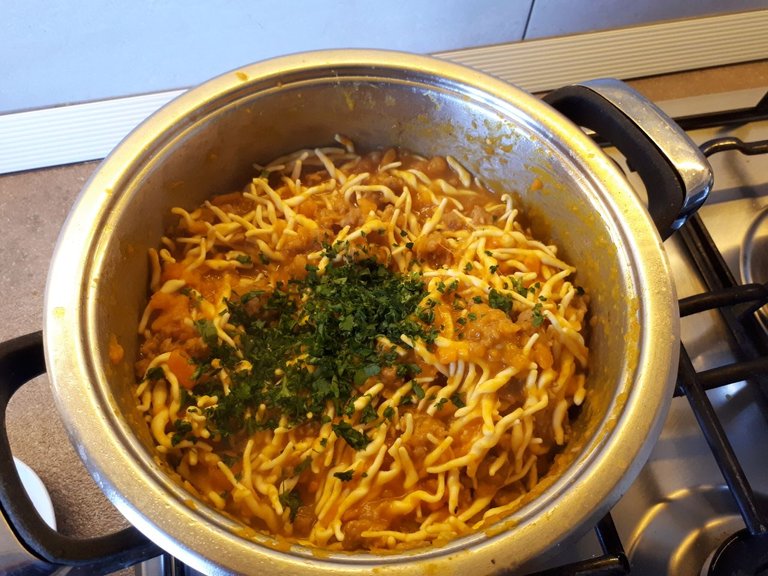 We add our pasta (I don't blanch it as I'm using fresh trofie), add the chopped parsley and mix everything!
---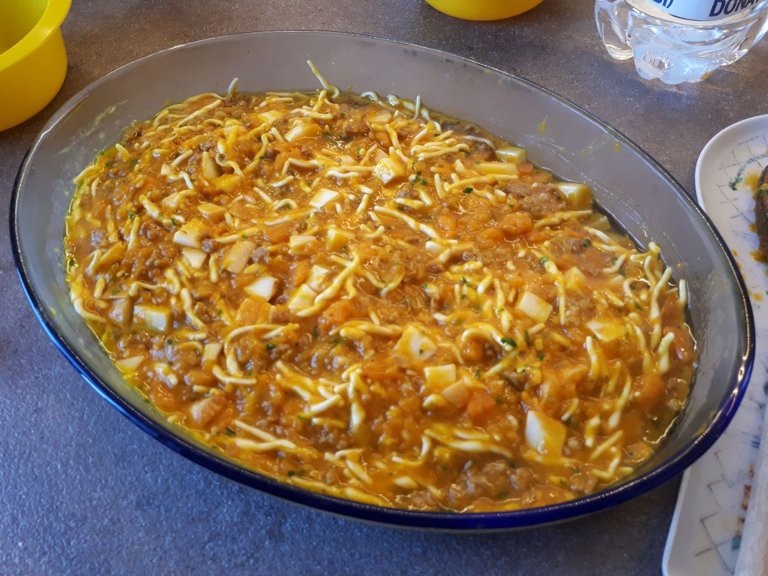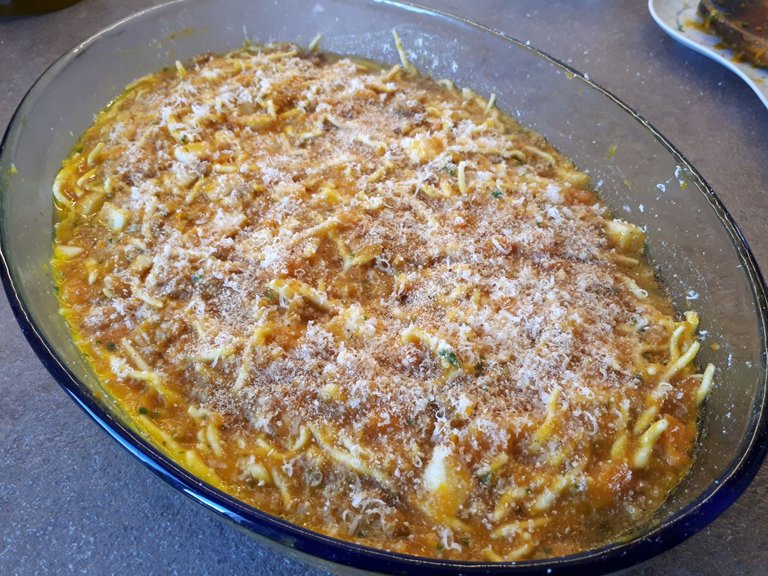 Subsequently, we oil a baking dish where we will arrange our pasta, then add the cubes of scamorza smoked, and a nice grated parmesan over the whole mixture.
---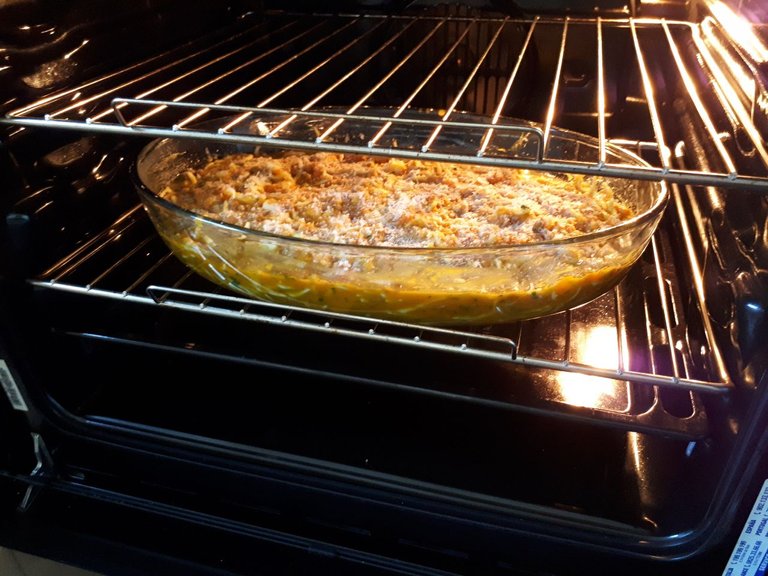 At this point, we bake in the oven at 200°C in ventilated mode for 15 minutes!
---

Everyone at the table, Trofie ready
---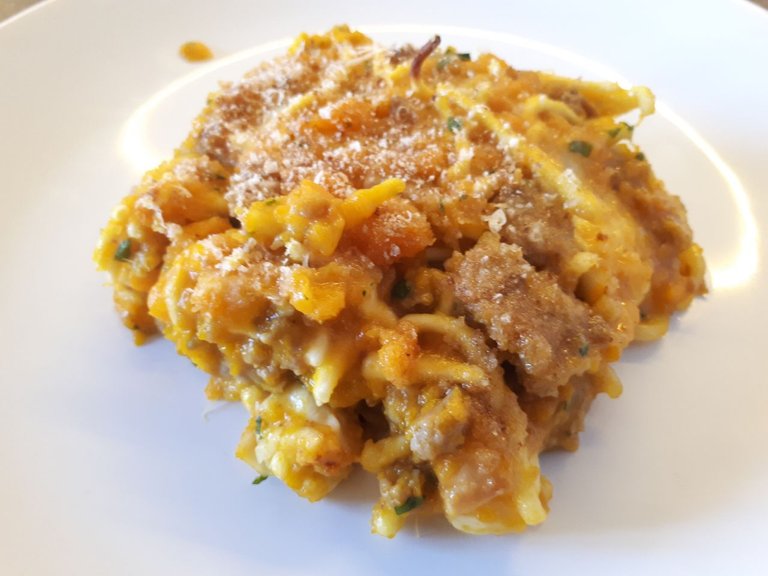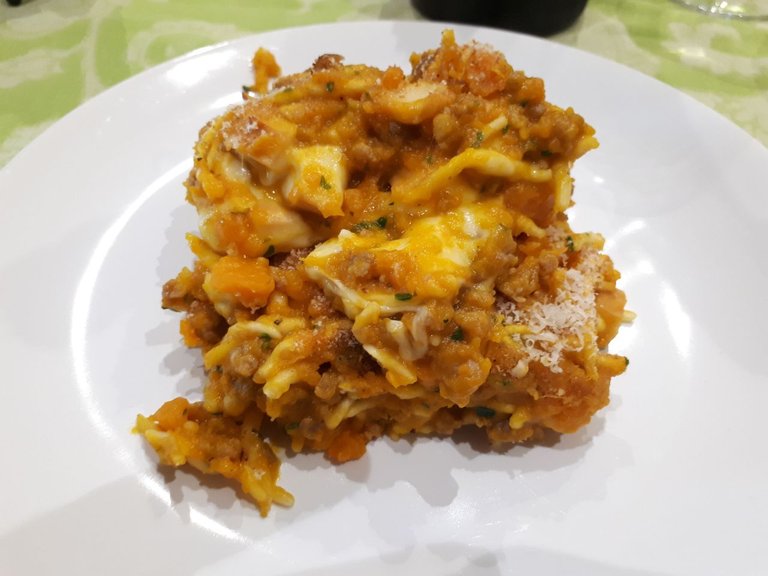 The sweet and enveloping taste of pumpkin that goes well with the rustic flavor of sausage and scamorza cheese.
A delight for the palate !!!!
---
If you liked it as a recipe idea and you want some advice, feel free to write ...
---
Photos taken with my Samsung A32 smartphone
Greetings to all, to the next recipe
---
---