Where rustic and modern meet ...
Good day to all hive friends!
I have many interests,and design and furnishings are part of these.
Today I want to talk about how I transformed a shabby and anonymous bedroom into a real little suite ...
Where wood and modern colors meet.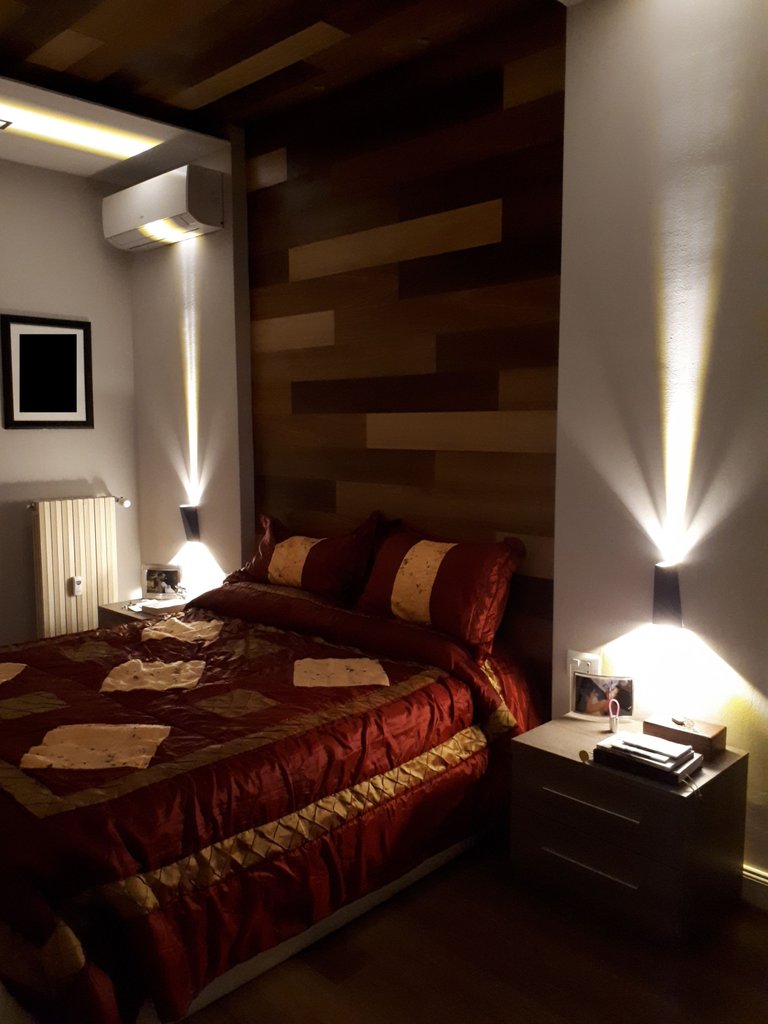 But let's start from the beginning!
We have expanded the house, and this room comes from the old apartment ...
The room was devoid of character and ideas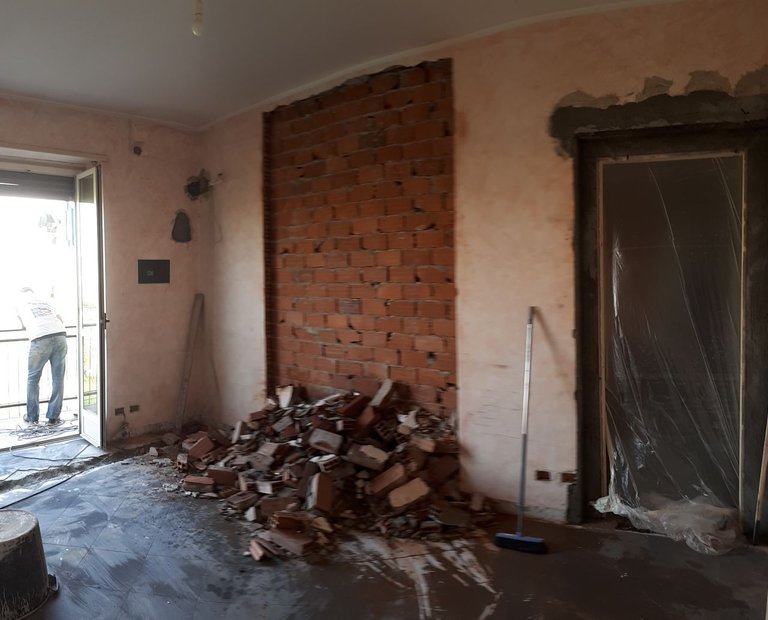 So we decided to create a recess in the wall that would have a different decoration than the walls, and where it would house the bed frame. We also created a suspended ceiling that follows the recess in the wall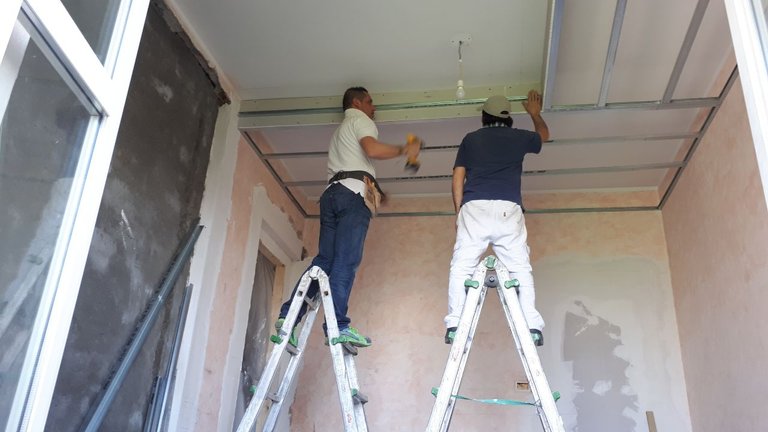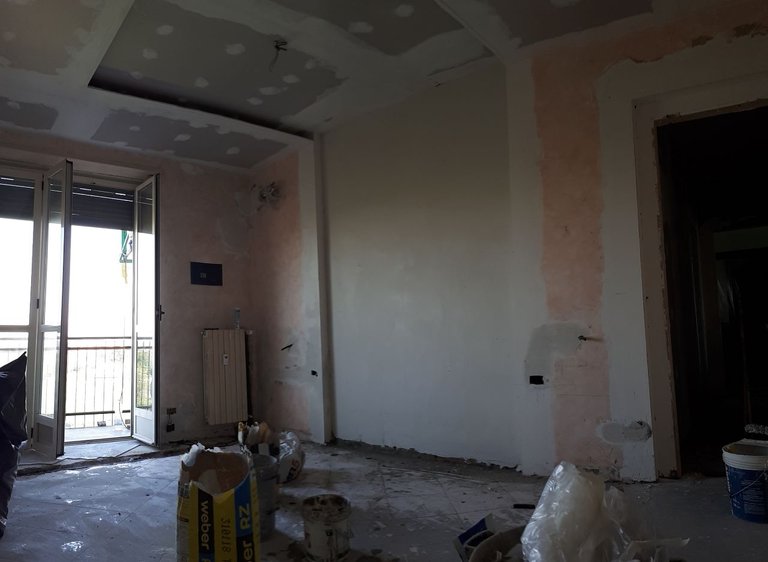 Finally we tiled with the same tiles as the rest of the house to have continuity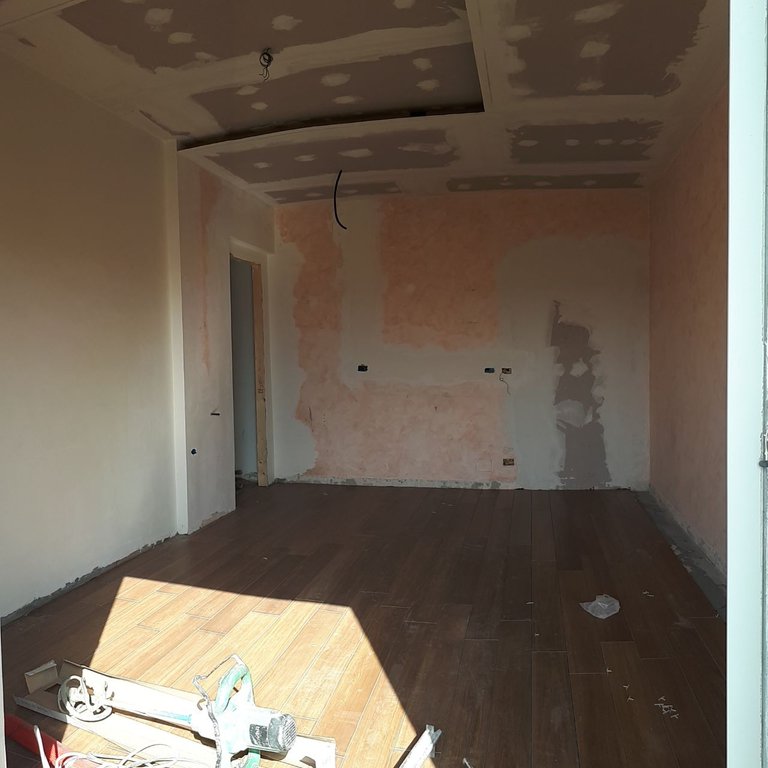 And painted the walls with a light gray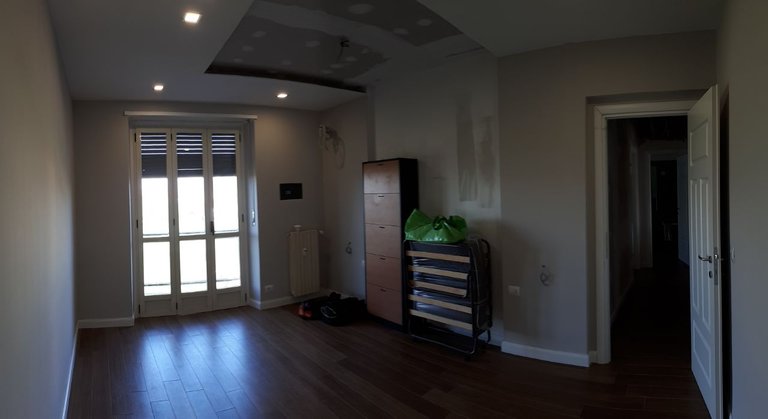 Having the base ready we proceeded to give him his identity ...
So my wife and I had thought of giving a touch of originality to the wall of the bed. So I bought some raw chestnut plywood strips, decorated them with different tones and linseed oil to bring out the veins. And with a lot of patience and dedication I glued them one by one.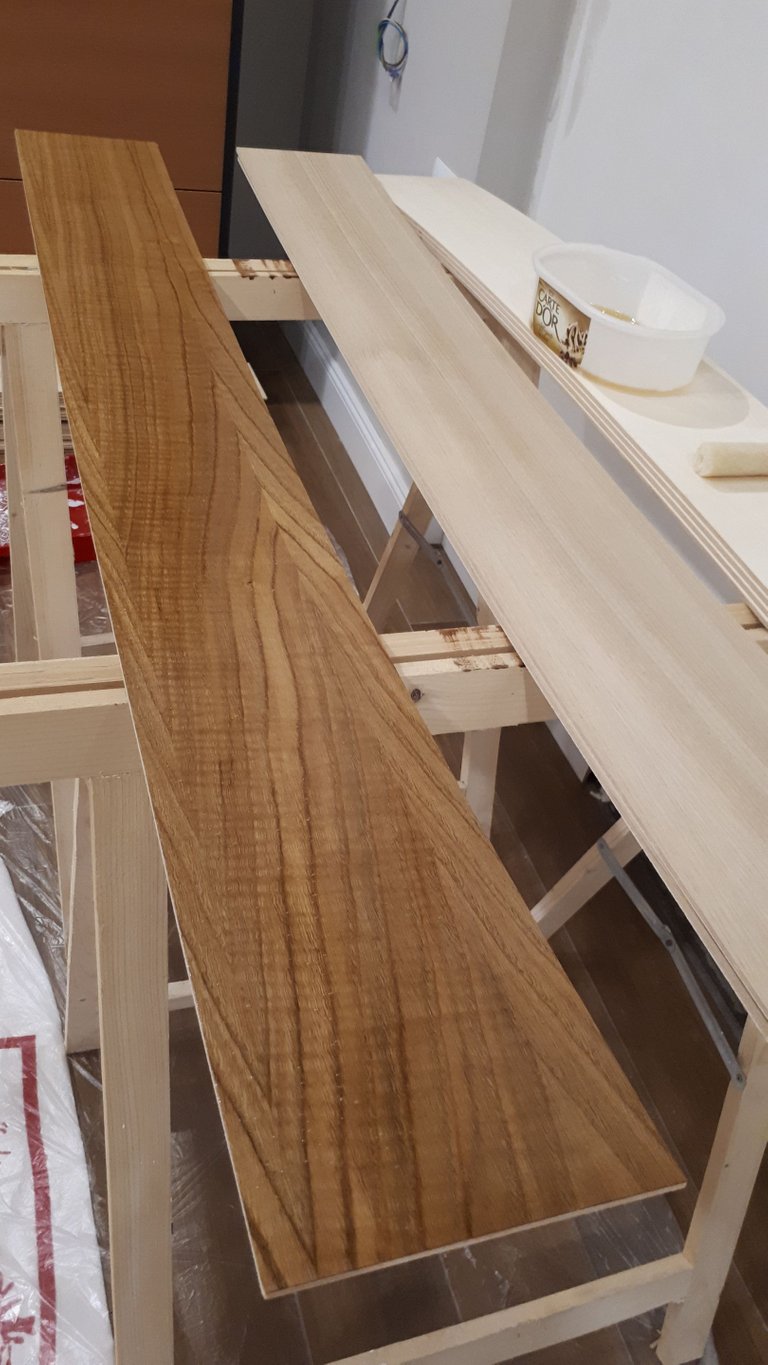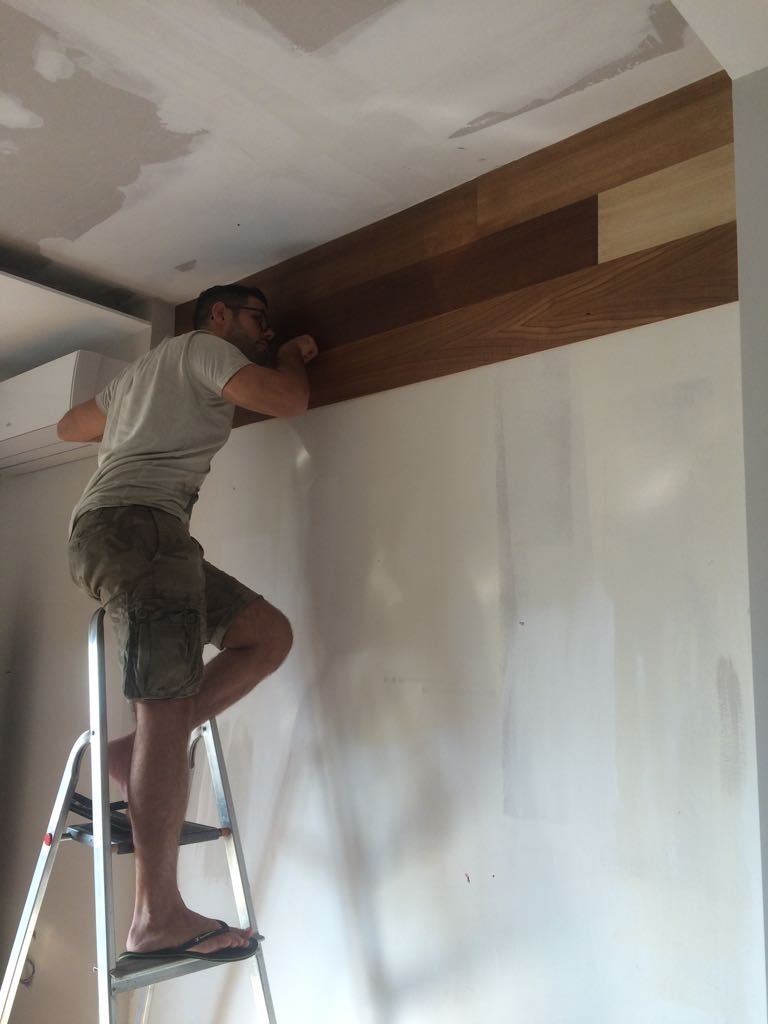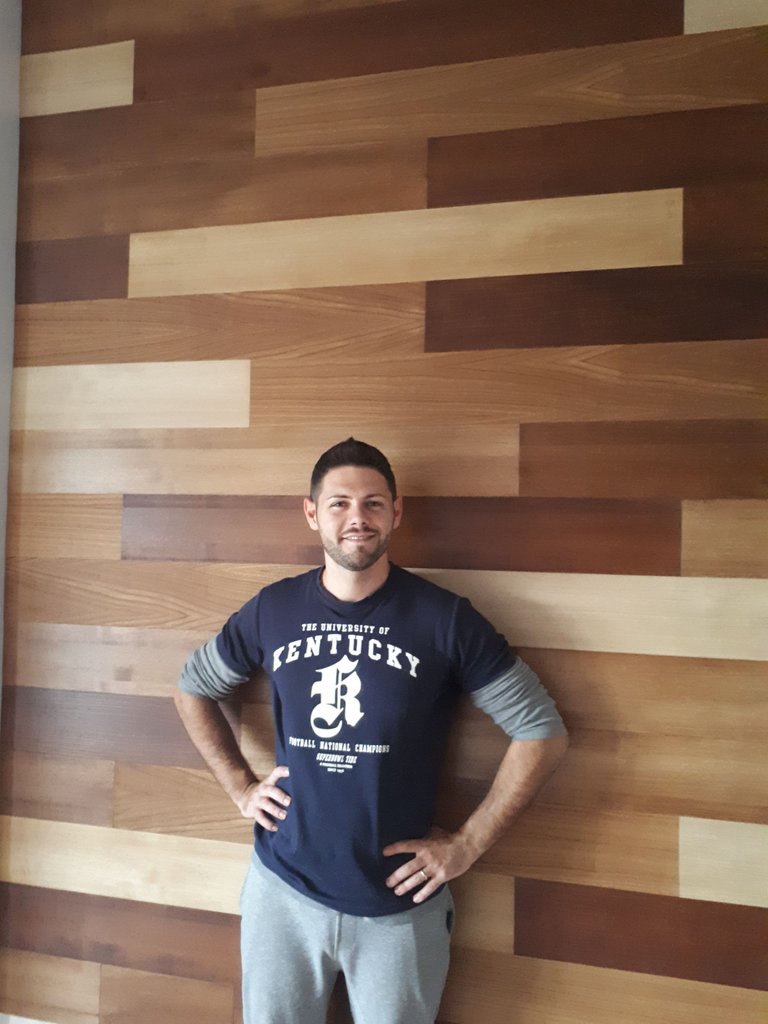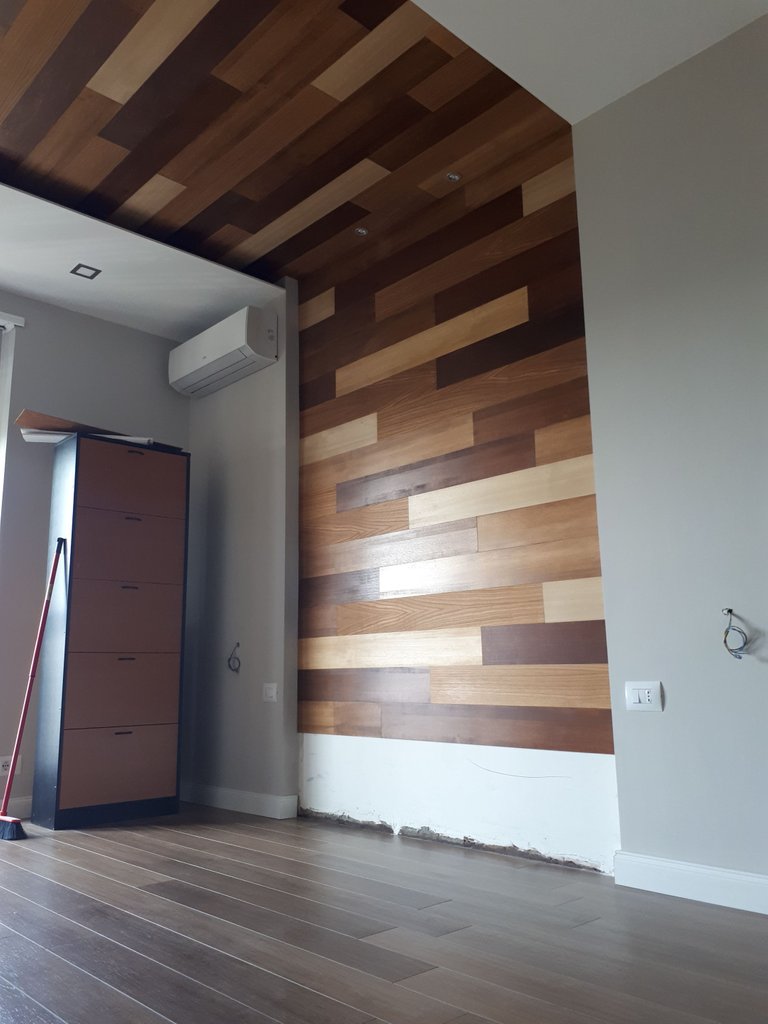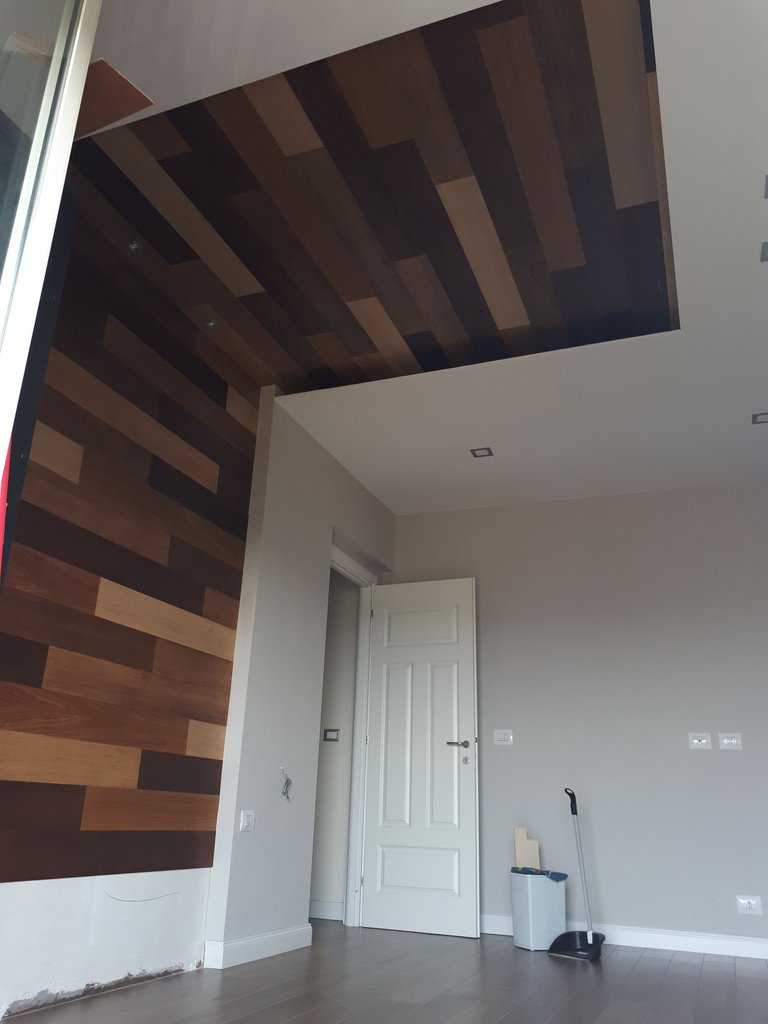 To complete the bedroom, we have created a built-in wardrobe. In this way not only would we have exploited all the icm of the wall but we would have always had the room tidy!
So, I went to work and bought a kit of sliding doors with ground weight discharge! They would have been too heavy doors to attach to the roof.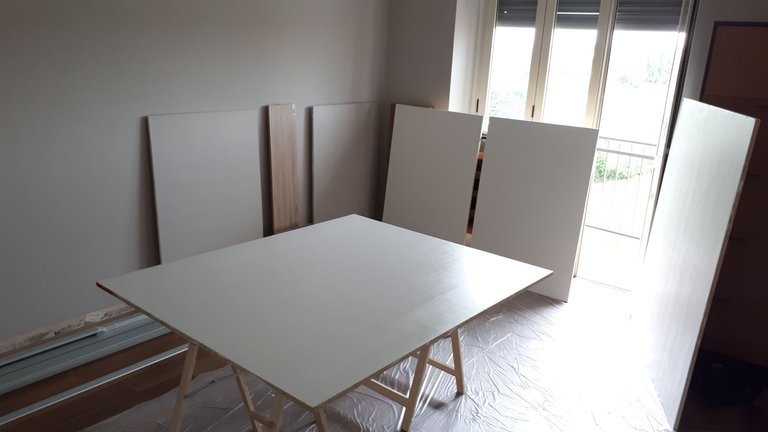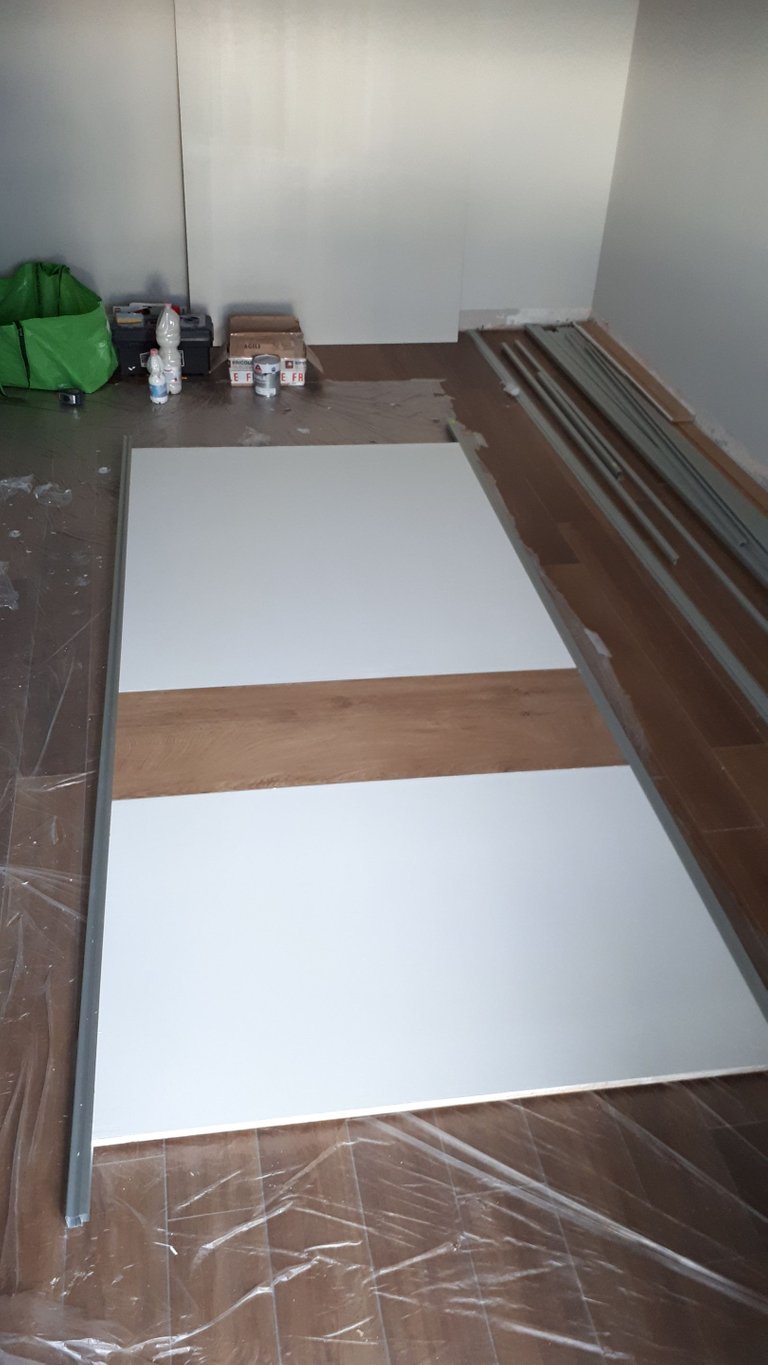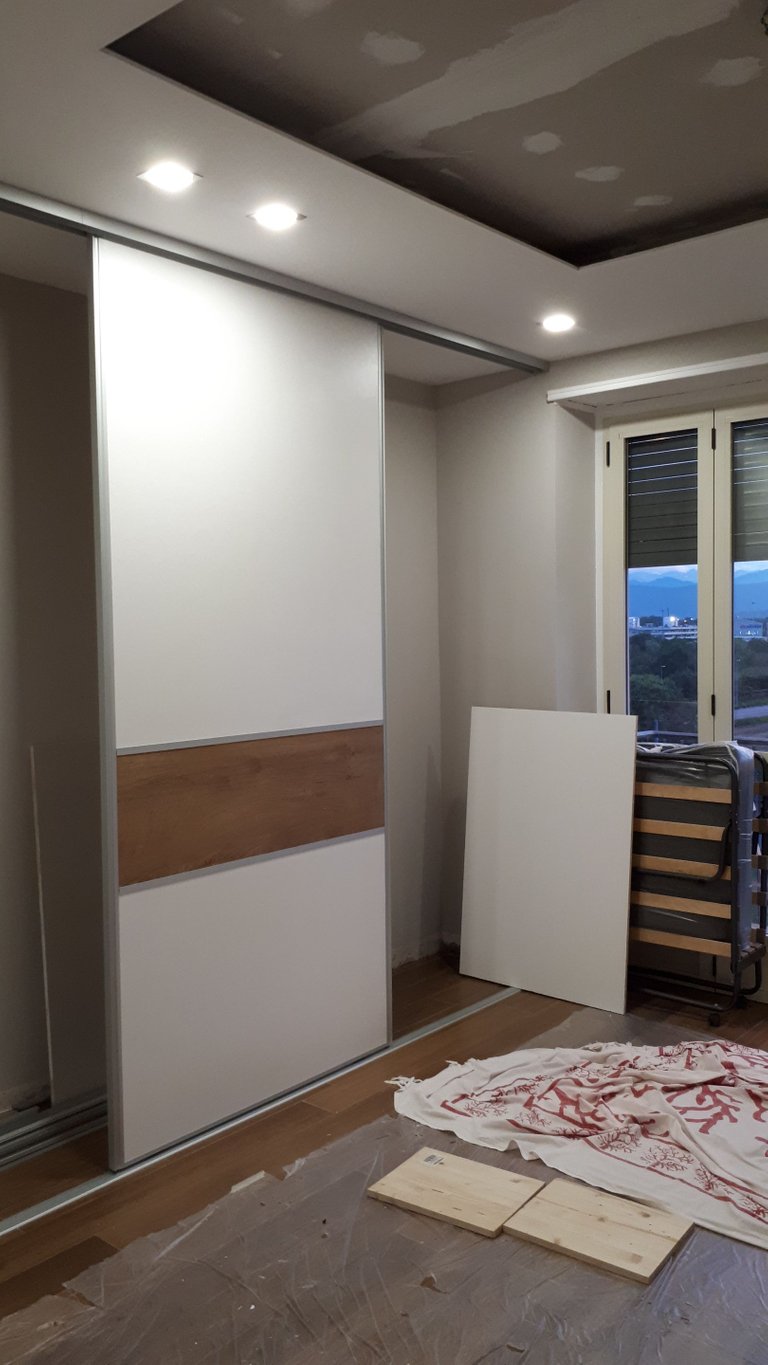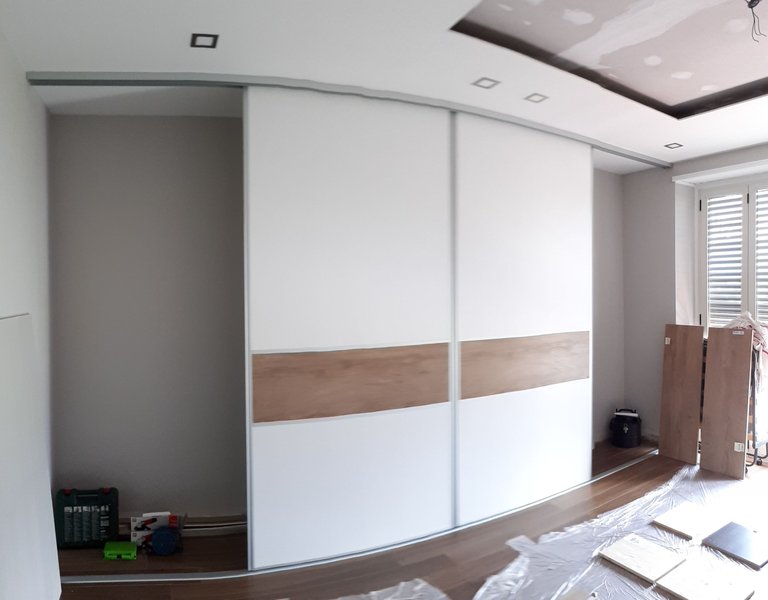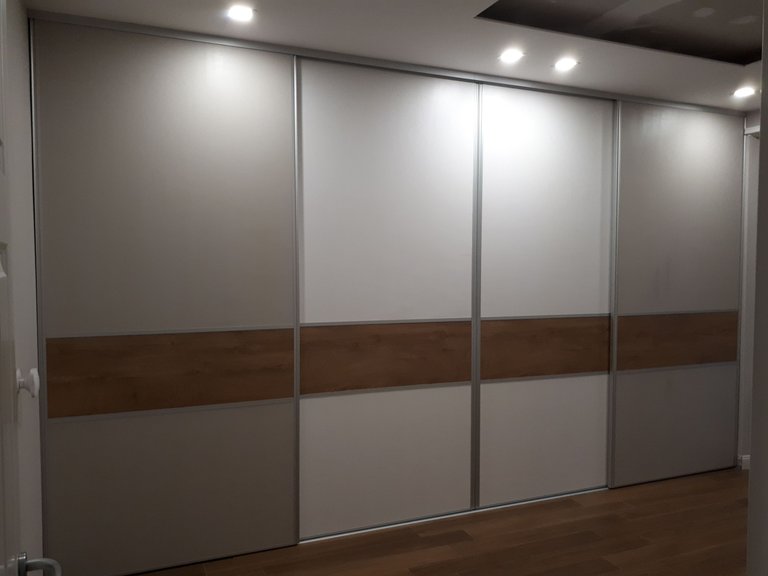 After creating the sliding doors of the built-in wardrobe, we filled its interior with a custom-made wardrobe ...
We then inserted the structure of the bed inside the recess, inserted the LED strips on the roof, finished the furniture with a cream-colored curtain ...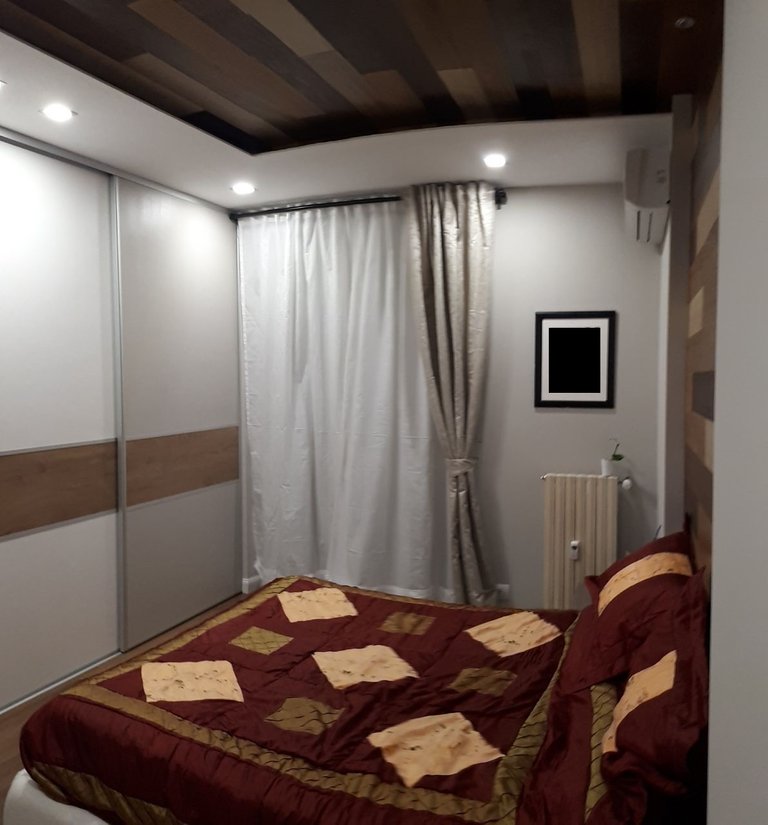 Good rest to us !!! And to all of you who have spent these minutes reading my post. If you liked it and have any questions, feel free to ask ... I hope it may be someone's idea ...
photo by @manufix
---
---