A little longer - Night run
I just finished a 11.827km running that lasted about 0hh:59mm:14ss !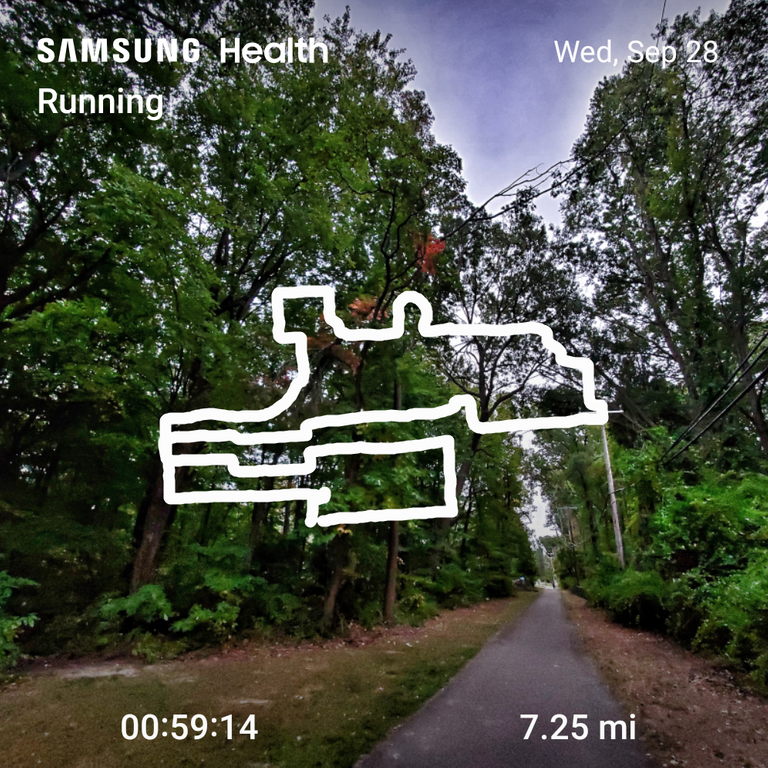 Still trying to up my mileage a bit before the Detroit half marathon in a little more than 2 weeks now. Since I started this run even later than usual, I felt hungry before and decided to eat just a couple of pears. That was a mistake because it felt like a brick sloshing in my stomach pretty much the whole time. And barely 2 miles into the run, I already felt it was much harder that it should have been. The pace splits definitely confirm that feeling. But I was determined to run a bit longer, and the good thing is that I never stopped and walked, which is something I really want to avoid on race day. The overall pace was a little slower than I was hoping, but the way I struggled, I guess it's not too bad, just a couple seconds over 8 min/mile.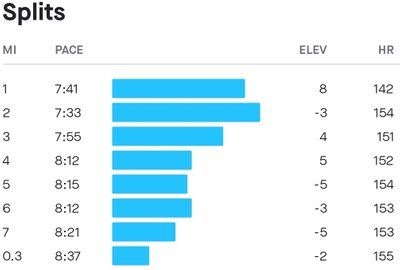 Maybe it was too late, or maybe I just didn't notice because I was focused on not giving up, but no wildlife to report, not even deer. Quite unusual. But the route was pretty usual though. Like I already mentioned, at night, I don't feel comfortable running everywhere I normally would, and that makes the route choices pretty limited. So I just have to zig and zag on the neighborhood streets.
Let's see if I can add one or two more runs for the month. Here's the updated September table for now:
| Sports | Total (miles) | Total (km) |
| --- | --- | --- |
| Running | 35.09 | 56.47 |
| Cycling | 21.35 | 34.37 |
---
---