Easy night Run
I just finished a 6.671km running that lasted about 0hh:32mm:40ss !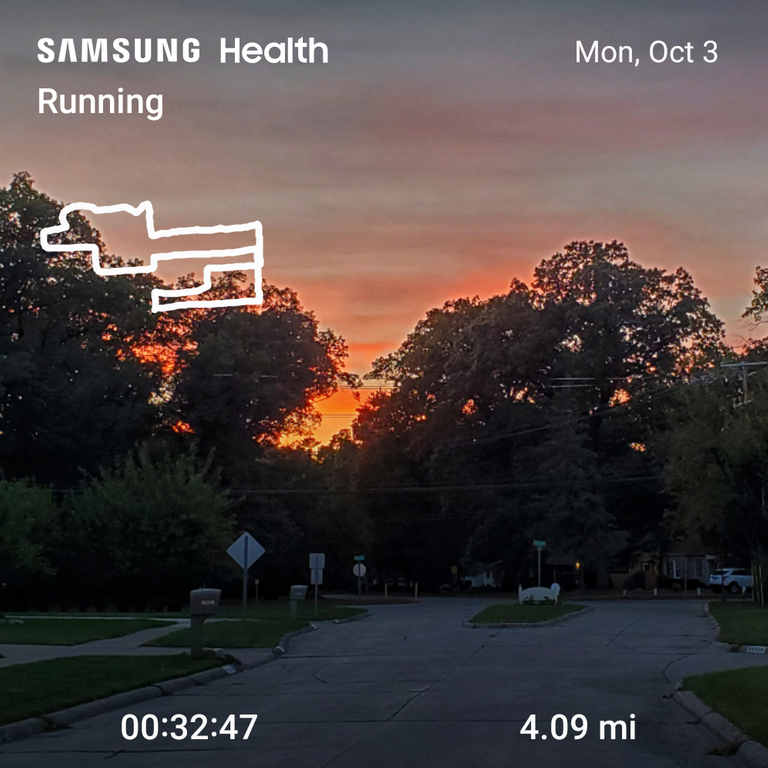 For once I was able to go for the run I had planned for the day. It was of course later in the day, actually at night, but still that's a win. It was supposed to be some kind of recovery run after the slightly longer run on Sunday, but in the end it was 4 miles around the pace I'd like to keep on race day, even a bit faster. Pace was a bit all over the place though: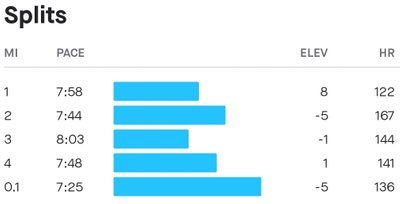 )
It was kind of chilly, around 48F or 9C when I started, and it's probably why I didn't start as slow as I wanted. Then the legs got going and I just ran at a pace that felt natural, without too much fatigue.
The cover photo was a couple hours before, with a spectacular sunset. This was similar to the one I followed on my run on Sunday.
I have a few more runs planned this week. I'm still debating the order, but I'd like to go for one faster/shorter run, one ~8 miles at race pace, one easy/recovery run and to finish the week a 10 miler on Sunday. Let's see how that goes...
Totals for October (I doubt there will be much biking this month, or maybe after the half marathon):

| Sports | Total (miles) | Total (km) |
| --- | --- | --- |
| Running | 12.45 | 20.03 |
| Cycling | 0 | 0 |
---
---