Night run - So humid...
I just finished a 6.417km running that lasted about 0hh:32mm:33ss !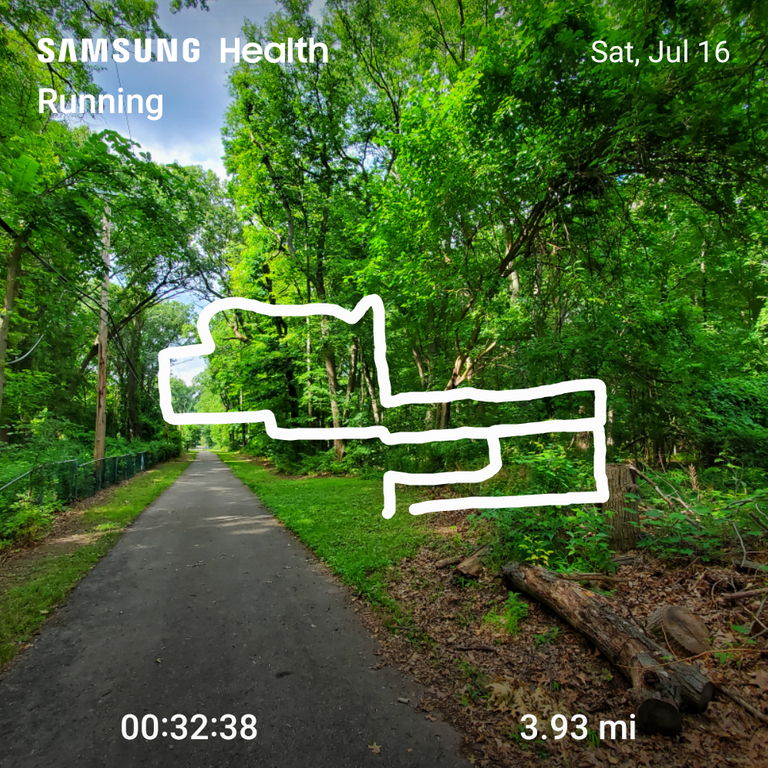 Since I skipped so many workouts this month already, I couldn't find any excuse to skip this one on Saturday. I did try though, because I felt really lazy. When I don't feel like running, surprisingly it's often my fastest runs, most likely because I want to get it done faster. But I knew I couldn't do that this time, or I would quickly crash. So instead of the pace, I tried focusing on my cadence: faster, shorter steps! And even though it was far from perfect, it was a little higher than usual, and closer to the target range. And somehow, it helped taking my mind off the fact I didn't want to run!
Nothing special about the route, just local streets, and never too far from home, so I could make it shorter if I wanted. But in the end, 4 miles is about what I had in mind. It was pretty hot, even after 9pm, with about 80F or 27C. But the worst was the humidity! Official reports say it was around 80% but I'm pretty sure it was more. Less than 2 minutes into the run, I was already drenched in sweat, and it only got worse from there. Not sure but I think the sweat is the reason my watch HRM couldn't even measure my heart rate.
I need to do better to finish this month, but I am not sure about this week, it's supposed to be really hot and humid again. We'll see how it goes.
Totals for July, very low mileage so far:
| Sports | June Total (miles) | June Total (km) |
| --- | --- | --- |
| Running | 17.42 | 28.02 |
| Cycling | 53.45 | 85.98 |
---
---