Resuming my running training for the umpteenth time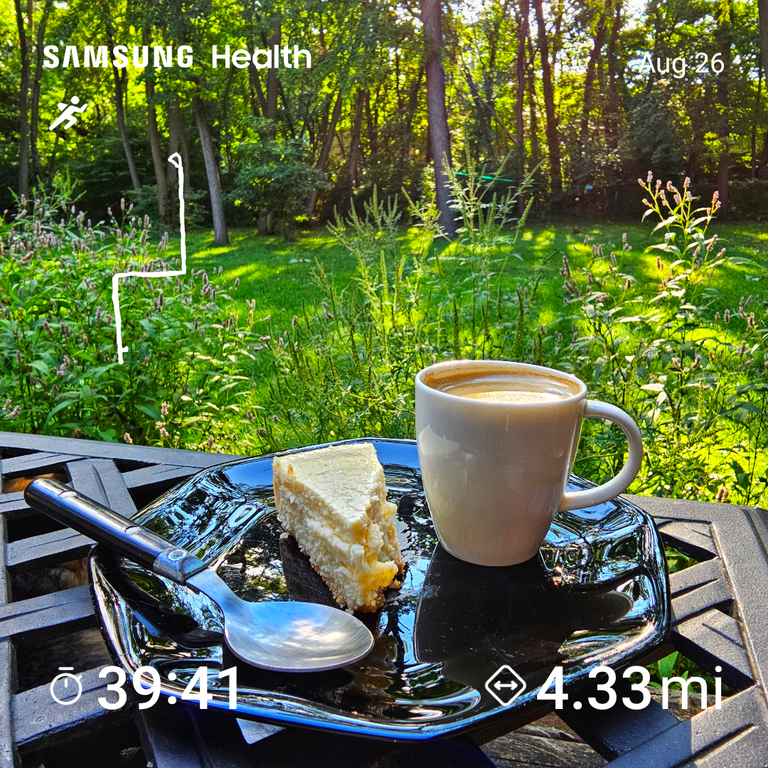 I just finished a 7.074km running that lasted about 0hh:39mm:37ss !
I don't even know anymore what attempt number it is, I stopped counting! Since last year, every time I tried to resume my training, I quickly found excuses to stop it right away... And the fact of the matter is that I didn't even run 10 times so far this year and on top of that I put on quite a few pounds (you can see what my prerun fuel looks like in the cover pic...), just the past few weeks. But now the pressure is really mounting because we're less than 7 weeks from the Detroit half marathon. So once again, I messed up, and will not be properly trained for it. As you might know, it's a recurring thing for me, almost every year! But the last couple of years have shown that, unlike in my younger years, I struggle to run such distance without training. Especially since there are race times I am not prepared to exceed yet. The 2hour mark for a half marathon is one of them, that would just be too disappointing. Anyways, short of real motivation, let's see if urgency helps getting some kind of training routine going.
As for that first run on Saturday, I really had no excuse: the weather was great (sunny but cool), and I had plenty of spare time. Obviously I didn't have any target in mind, whether it be distance or pace. I just wanted to get out there and see how it went. I chose well known and easy routes, with plenty of flexibility for the distance. Surprisingly, the first mile went quite well, almost felt as though I never stopped running! Soon after though, I started to feel my age, weight and lack of training. That's very obvious on the splits, with my pace slowing down consistently along the way.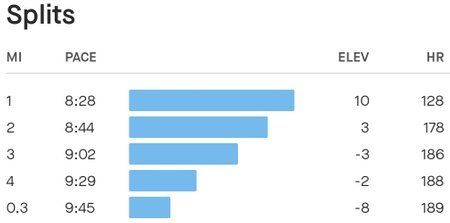 Just after the second mile, I had to choose if I stayed on a path that would have made the run at least 5+ miles, or doubled back to keep it just around 4 miles. I went with the latter just to be safe. I thought that if I really felt good near the end, I could always add some extra smaller loops then. And I did feel okay actually. But I only added one tiny loop. Again, no reason to push it too much. That would be unwise to risk an injury on my first run back.
Overall, that is almost 4.5 miles, in just under 40 minutes. Of course nowhere close to the paces I want to reach, but a good surprise. I thought it would be much worse. My heart rate was really high again, quickly rising, then staying between 185 and 190 the whole time. It's actually pretty standard for me, I always run really high, way above my theoretical max. Some people say it's a bad thing, some say it's a good thing. I don't know either, it's just what it is.
Two days later, I feel sore but again not as bad as I thought it'd be. The weather is nice again today, so another run is for sure in the plan later today. Let's see if it's finally the start of a running streak!
---
---