Військові будні/Military days
Добрий вечір друзі. Я радий новій зустрічі з вами. Сподіваюся, що у вас все добре і ви живі та здорові.
Сьогодні 22 листопада та через 2 дні буде 9 місяців як наша Україна героїчно протистоїть ворогові. Ворогу, який хотів взяти Київ за три дні. Ми переможемо, перемога близька. Ось учора парламентська асамблея НАТО ухвалила резолюцію, яка визнає Росію країною спонсором тероризму. Резолюцію підписали 30 країн. США сьогодні виділили нашій країні черговий пакет фінансової допомоги. Кілька днів тому уряди Польщі та Фінляндії розглянули питання про передачу російських фінансових активів на відновлення зруйнованої української економіки. Сьогодні генштаб України поновив статистику загиблих російських солдатів. 85 000 загиблих солдатів з Росії за 9 місяців війни. Це приблизно 300 людей щодня. А тим часом дружини та матері мобілізованих росіян записують відео звернення до своєї влади і просять, щоб їх чоловіків краще підготували. Ні, ви подумайте, вони не просять не відправляти своїх близьких на війну, вони просять їх підготувати. А отже, вони підтримують війну та вбивство громадян України.
А в мене сьогодні була подорож у справах. І пробігаючи через міський садок Одеси я сфотографувався з моїм улюбленим одеситом Леонідом Утьосовим.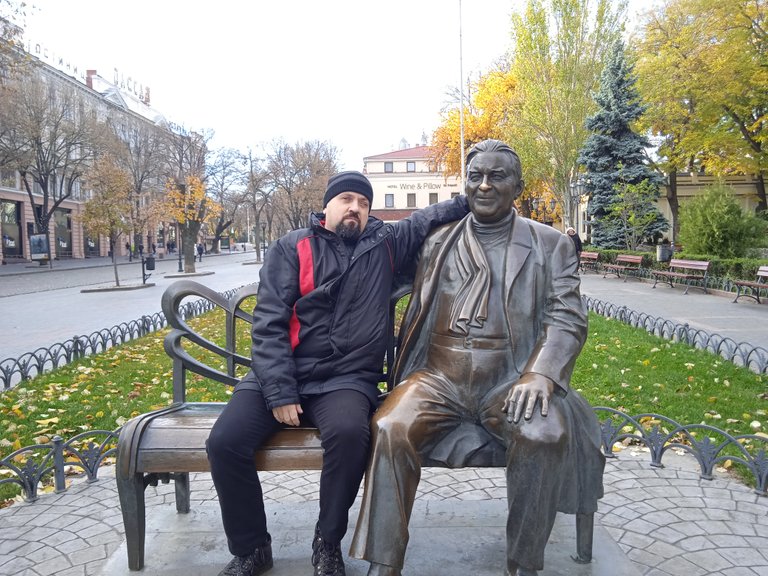 І зустрів такий незвичайний автомобіль.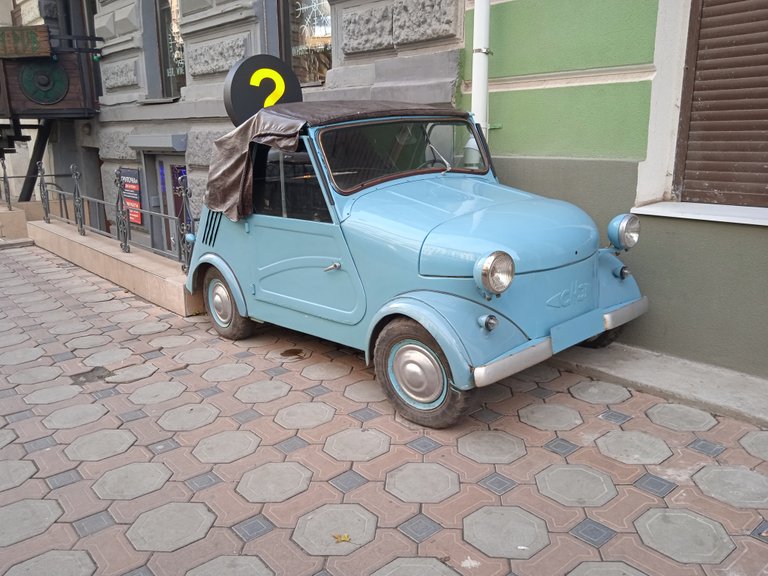 Не зважаючи на війну та відключення електрики Одеса живе своїм життям. Поменшало людей у ​​місті, не працюють деякі магазини, але продовжують роботу державні установи, банки, аптеки, поліклініки. Тріщать дизельні та бензинові генератори, забезпечуючи споживачів електрикою. Працюють вуличні кави та булочні. На вулицях пахне свіжозвареною кавою та випічкою. І лише люди у військовій формі, що поспішають у своїх військових справах, не дають забути про реальність. Незважаючи на обставини, життя триває. І навіть відсутність електрики та майже розряджений смартфон не завадили нашій зустрічі на сторінках мого блогу.
Хотів уже закінчувати та прощатися. Але дізнався, що американські сенатори передали звернення до президента США Джо Байдена, в якому просять відправити в Україну сучасні ударні дрони великого радіусу дії MQ-1C Gray Eagle.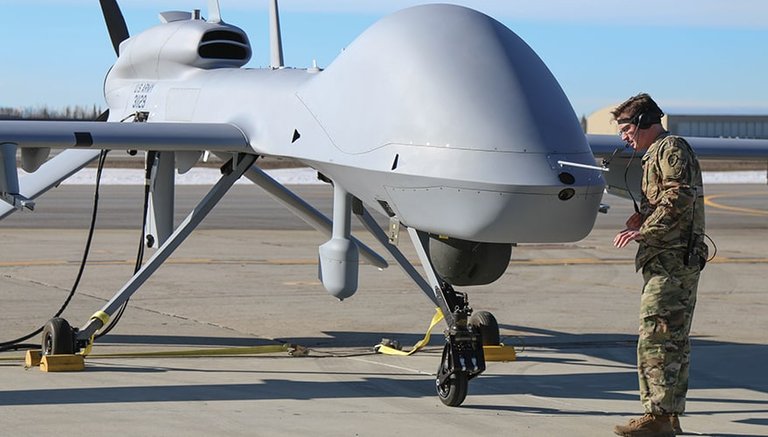 Ну ось на цій чудовій новині я з вами прощаюсь. До нової зустрічі.
---
Good evening friends. I am glad to meet you again. I hope you are all well and that you are alive and well.
Today is November 22 and in 2 days it will be 9 months since our Ukraine heroically resists the enemy. The enemy who wanted to take Kyiv in three days. We will win, victory is near. Just yesterday, the NATO Parliamentary Assembly adopted a resolution recognizing Russia as a sponsor of terrorism. The resolution was signed by 30 countries. The United States today allocated another package of financial assistance to our country. A few days ago, the governments of Poland and Finland raised the issue of transferring Russian financial assets to restore the destroyed Ukrainian economy. Today, the General Staff of Ukraine updated the statistics of dead Russian soldiers. 85,000 dead soldiers from Russia in 9 months of the war. This is about 300 people daily. Meanwhile, the wives and mothers of the mobilized Russians are recording video appeals to their authorities and asking that their men be better prepared. No, you think, they are not asking not to send their loved ones to war, they are asking to prepare them. So they support the war and the murder of citizens of Ukraine.
I had business trains today. And running through the city garden of Odessa, I took a picture with my beloved Odessa citizen Leonid Utyosov.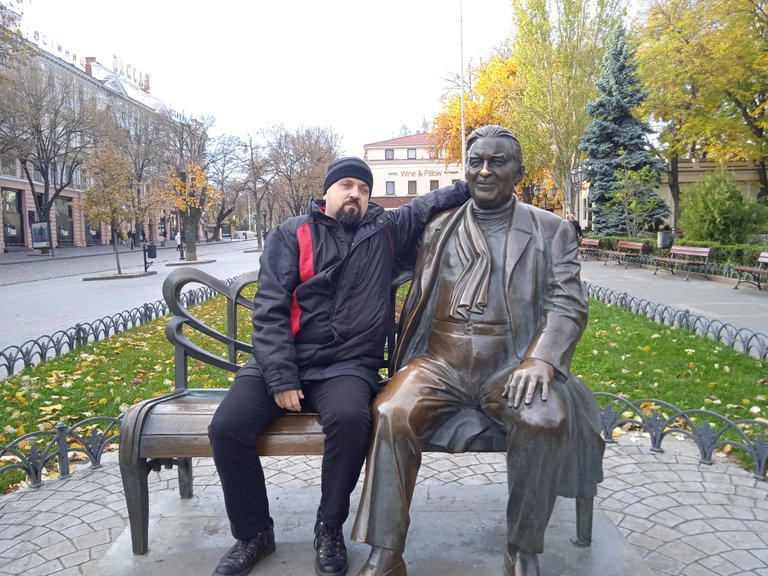 And met here is such an unusual car.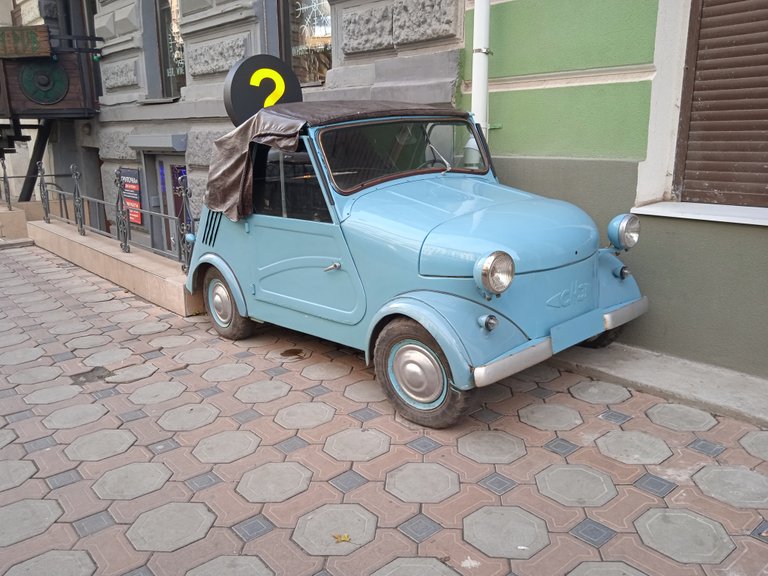 Despite the war and power outages, Odessa lives its own life. There are fewer people in the city, some shops do not work, but state institutions, banks, pharmacies, and clinics continue to work. Diesel and gasoline generators are crackling, supplying consumers with electricity. There are street coffee shops and bakeries. The streets smell of freshly brewed coffee and pastries. And only people in uniform hurrying about their military affairs do not let you forget about reality. Despite the circumstances, life goes on. And even the lack of electricity and an almost discharged smartphone did not prevent our meeting on the pages of my blog.
I wanted to finish and say goodbye. But I found out that the US senators handed over an appeal to US President Joe Biden, in which they ask to send modern long-range strike drones MQ-1C Gray Eagle to Ukraine.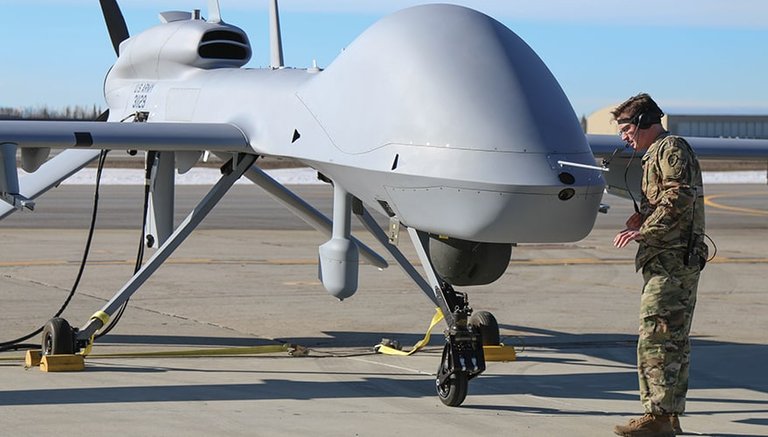 Well, with this wonderful news, I say goodbye to you. See you again.
---
---