Stairs to Hell.

To realize the following images I used as often the artificial intelligence Stable Diffusion. However I realize that by using this AI I really start to understand its language better, it's like when we try to communicate with a person who doesn't speak our language it's really complicated at the beginning, then when we take the time to learn a minimum of the other's language the communications become easier and easier...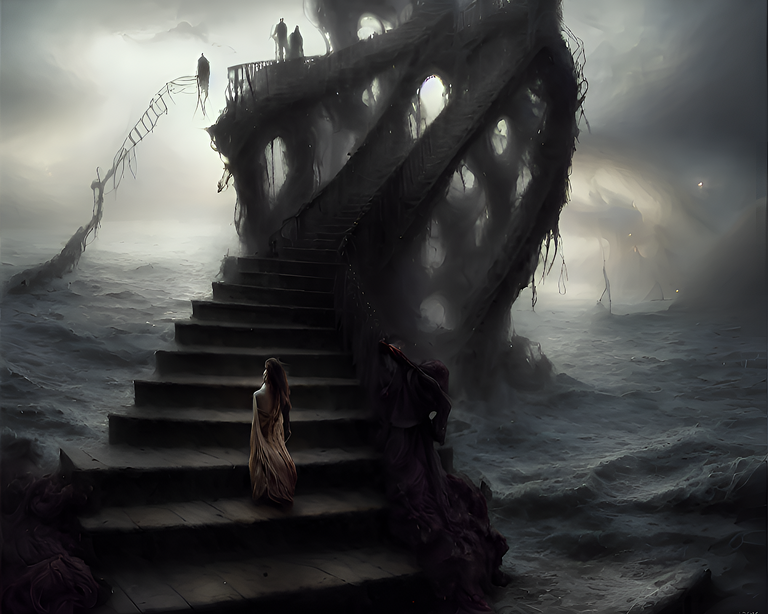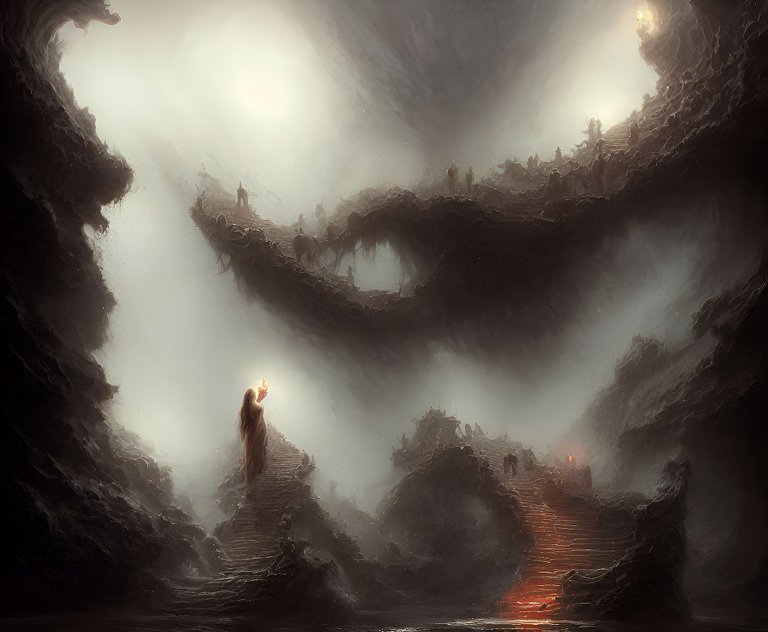 ..It is the same for the use of AI, by using success and failure, we understand it better and we manage to obtain results that even surprise us. For these images, at the beginning I wanted to represent a woman climbing a big staircase on the sea that breaks up behind her and goes up to hell.
Once again, even if everything is not exactly as I had imagined, I am still delighted with the results obtained. Here are some of them.
Translated with www.DeepL.com/Translator (free version)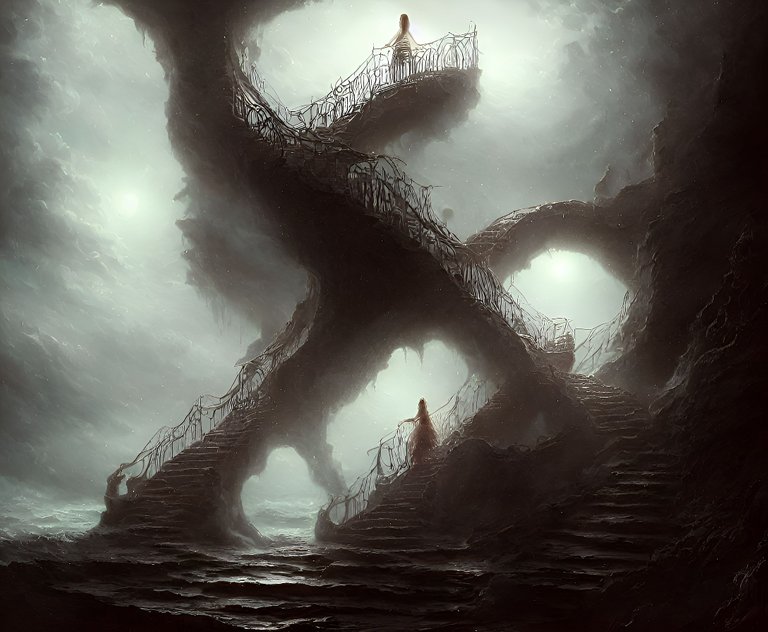 (French version- version Française)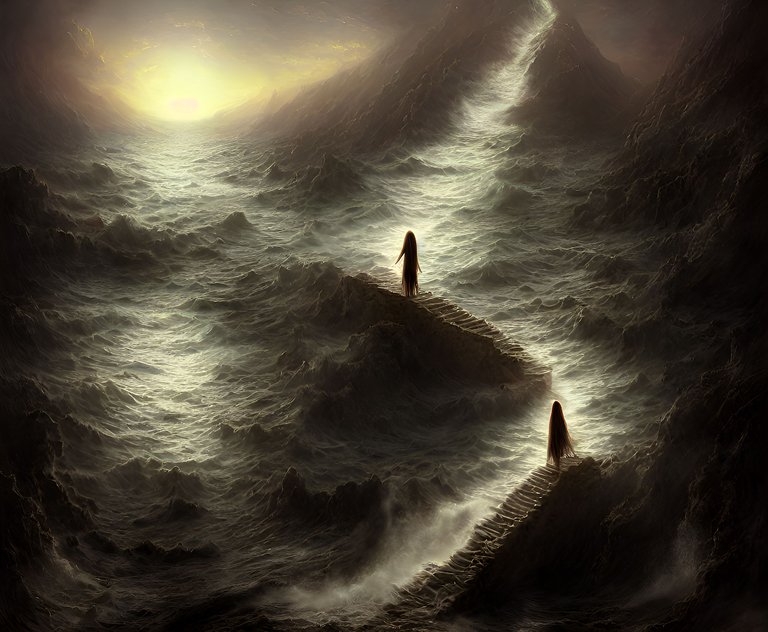 Pour réaliser les images suivantes j'ai utilisé comme souvent l'intelligence artificielle Stable Diffusion. Cependant je me rends compte qu'en utilisant cette IA je commence vraiment à mieux comprendre son langage, c'est comme quand on essaie de communiquer avec une personne qui ne parle pas notre langue c'est vraiment compliqué au début, puis quand on prend le temps d'apprendre un minimum de la langue de l'autre les communications deviennent de plus en plus faciles.
C'est pareil pour l'utilisation de l'IA, en utilisant les succès et les échecs, on la comprend mieux et on arrive à obtenir des résultats qui nous surprennent même. Pour ces images, au départ je voulais représenter une femme qui monte un grand escalier sur la mer qui se brise derrière elle et qui monte en enfer.
Encore une fois, même si tout n'est pas exactement comme je l'avais imaginé, je suis quand même ravi des résultats obtenus. En voici quelques-uns.
Traduit avec www.DeepL.com/Translator (version gratuite)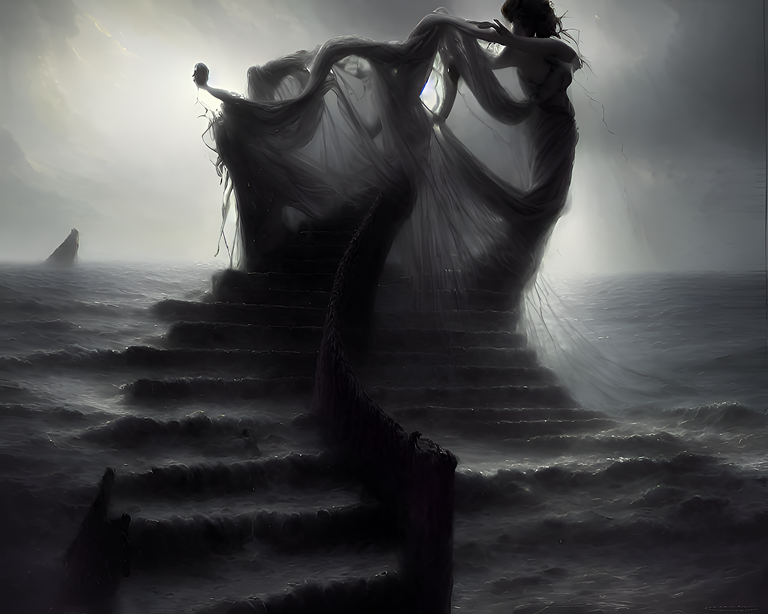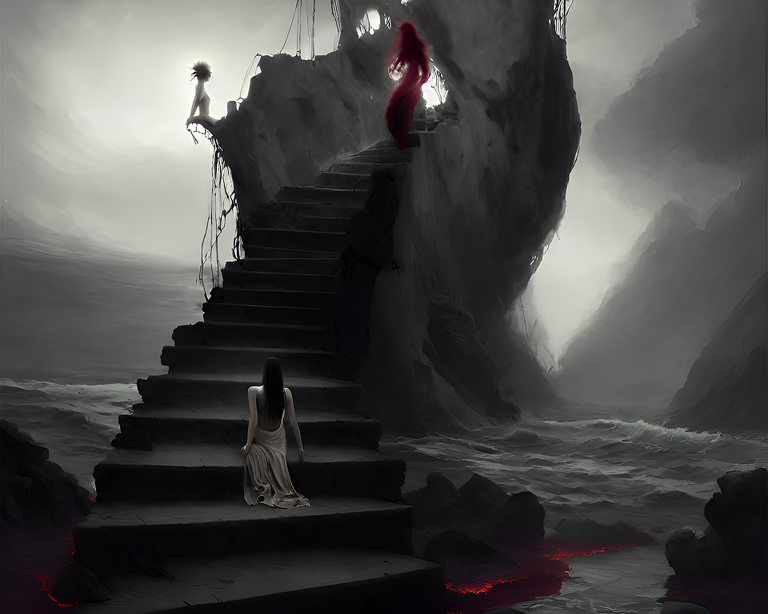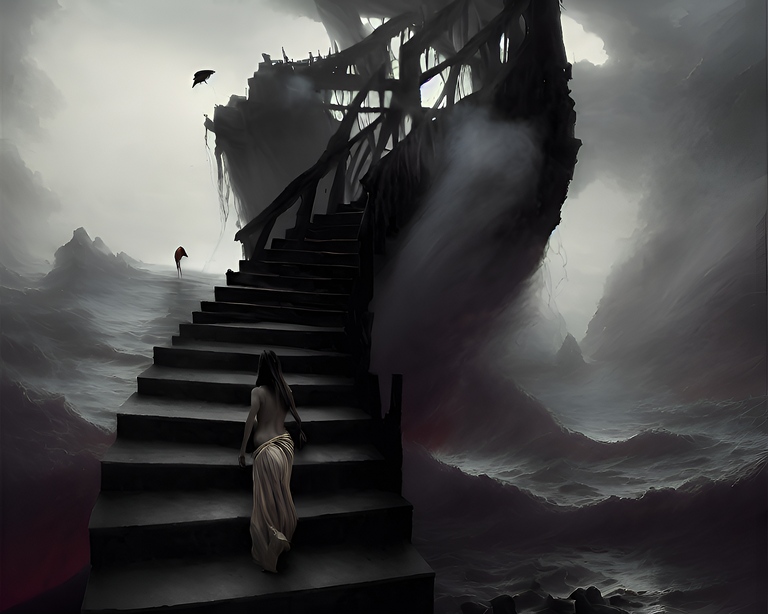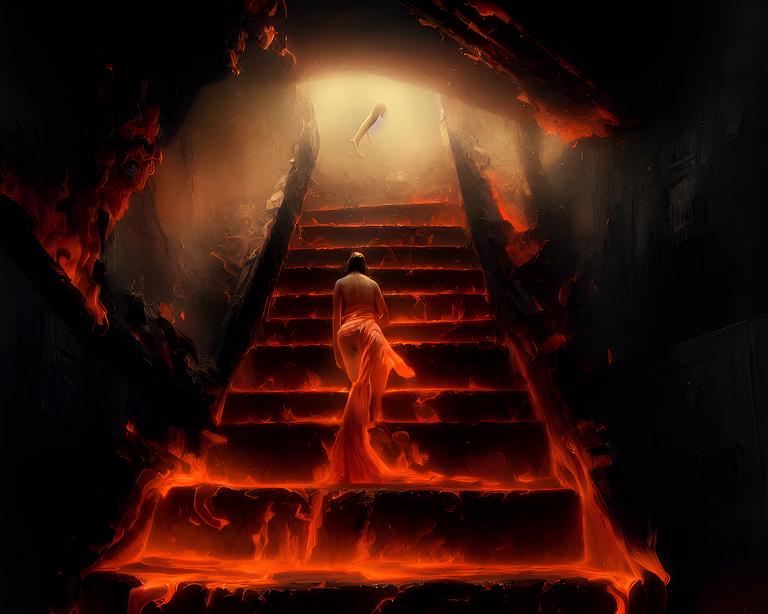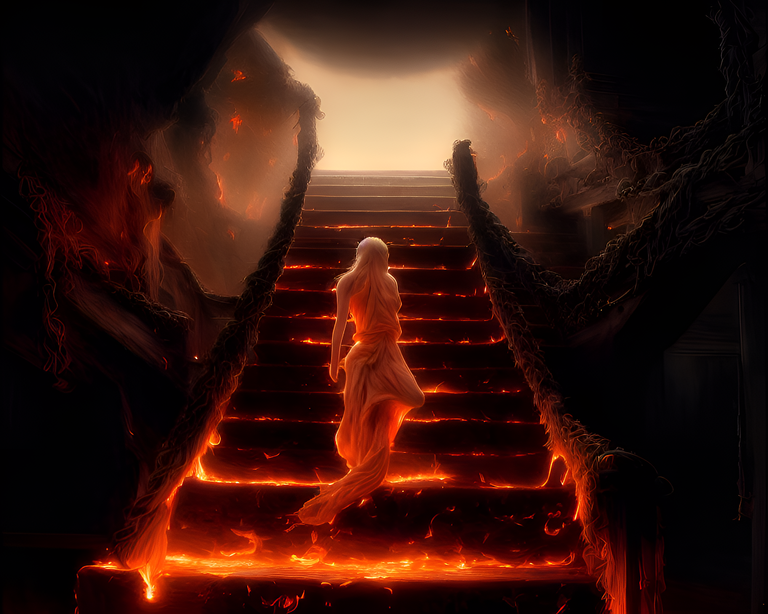 ---
---