[ENG] Walking through the Historic Center of Lima, Peru [ESP] De paseo por el Centro Histórico de Lima, Perú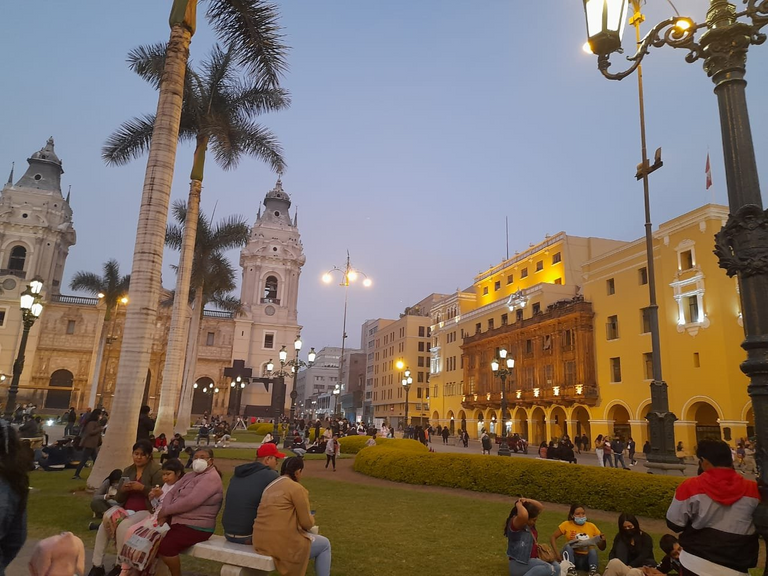 ---
[ESP] Centro histórico de Lima, República del Pereú.
[ESP]
Hola comunidad, reciban un saludo cordial desde la República Bolivariana de Venezuela. Saludo que traigo con mucho respeto para ustedes; además, espero que se encuentren bien de salud gozando de excelente calidad de vida. Hoy dejaré por aquí algunas fotografías del hermoso Centro Histórico de Lima, República del Perú. Todas las fotografía fueron tomadas por mi esposa con su teléfono Samsung Galaxy A12.
[ENG] Historic center of Lima, Republic of Peru.
[ENG]
Hello community, receive a cordial greeting from the Bolivarian Republic of Venezuela. Greeting that I bring with great respect for you; In addition, I hope that you are in good health enjoying an excellent quality of life. Today I will leave here some photographs of the beautiful Historic Center of Lima, Republic of Peru. All photos were taken by my wife with her Samsung Galaxy A12 phone.
---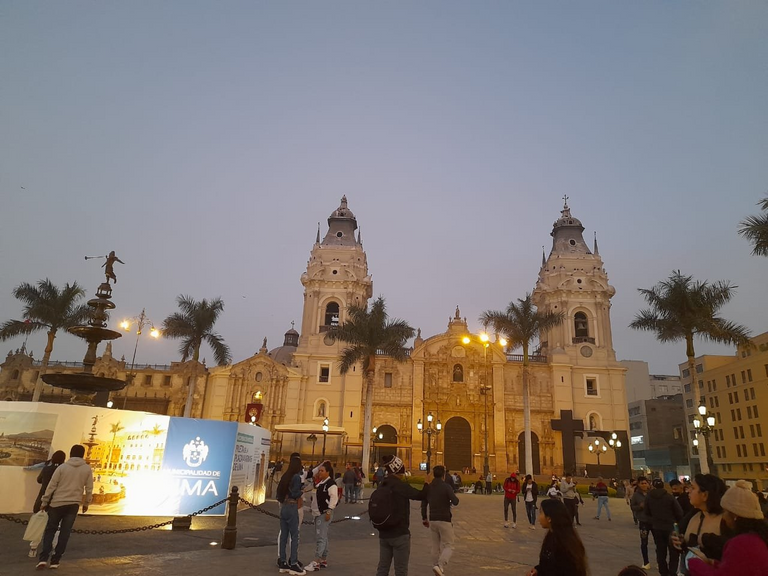 ---
[ESP]
Unos días antes de su regreso, mi esposa, mi hijo y mi nieta, fueron invitados, por una amable lugareña, a conocer el Centro Histórico de Lima, belleza arquitectónica que hoy conserva la tradición del Barroco hispanoamericano. El Centro histórico de Lima se ubica exactamente en el valle del Rímac, lugar icónico fundado en 1535 por el conquistador español Francisco Pizarro. Es bueno señalar que​ Lima fue la ciudad más importante, perteneciente al imperio español, en América del Sur por ser la flamante capital política, administrativa, religiosa y económica del antiguo Virreinato del Perú; por esa razón, su resplandeciente arquitectura barroca.
[ENG]
A few days before his return, my wife, my son and my granddaughter were invited by a friendly local woman to visit the Historic Center of Lima, an architectural beauty that today preserves the tradition of the Hispano-American Baroque. The Historic Center of Lima is located exactly in the Rímac Valley, an iconic place founded in 1535 by the Spanish conqueror Francisco Pizarro. It is good to point out that Lima was the most important city, belonging to the Spanish empire, in South America for being the new political, administrative, religious and economic capital of the former Viceroyalty of Peru; for that reason, its resplendent baroque architecture.
---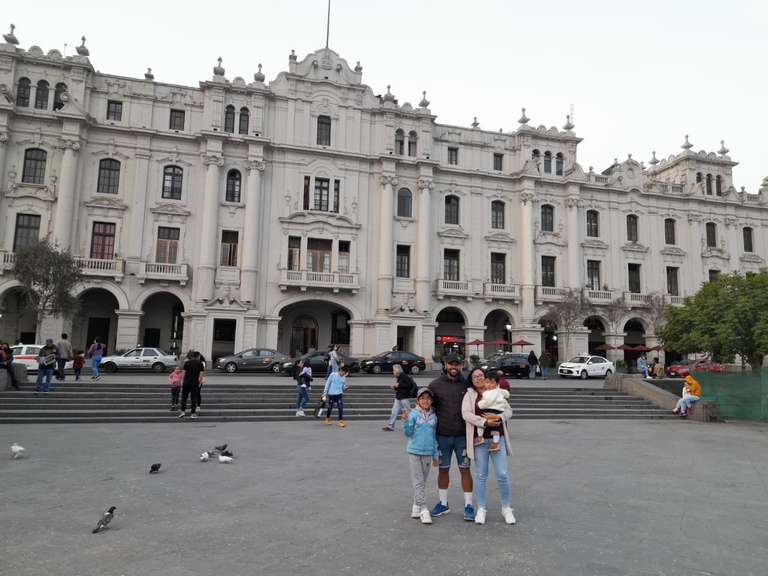 [ENG] My granddaughter Melanie, my oldest son, and Soila the mother of my grandson Luan.
[ESP] Mi nieta Melanie, mi hijo mayor, y Soila la madre de mi nieto Luan..
---
[ESP]
Fueron tres meses que mi amada esposa estuvo en la República del Perú (abril, mayo y junio) y desde allí me envió una serie de hermosas fotografías que he venido publicando en esta comunidad. La experiencia turística fue muy rica porque le permitió; además de conocer otro País y visitar a nuestro hijo y nietos (Melanie y el recien llegado a la familia, mi hermoso nieto peruano Geremy Lúan) tener conocimientos diversos de la cultura peruana, su geografía, gastronomía, arte, arquitectura, costumbres... entre otros aspectos importantes de la vida suramericana.
[ENG]
It was three months that my beloved wife was in the Republic of Peru (April, May and June) and from there she sent me a series of beautiful photographs that I have been publishing in this community. The tourist experience was very rich because it allowed him; in addition to knowing another country and visiting our son and grandchildren (Melanie and the newcomer to the family, my beautiful Peruvian grandson Geremy Lúan) having diverse knowledge of Peruvian culture, its geography, gastronomy, art, architecture, customs... among other important aspects of South American life.
---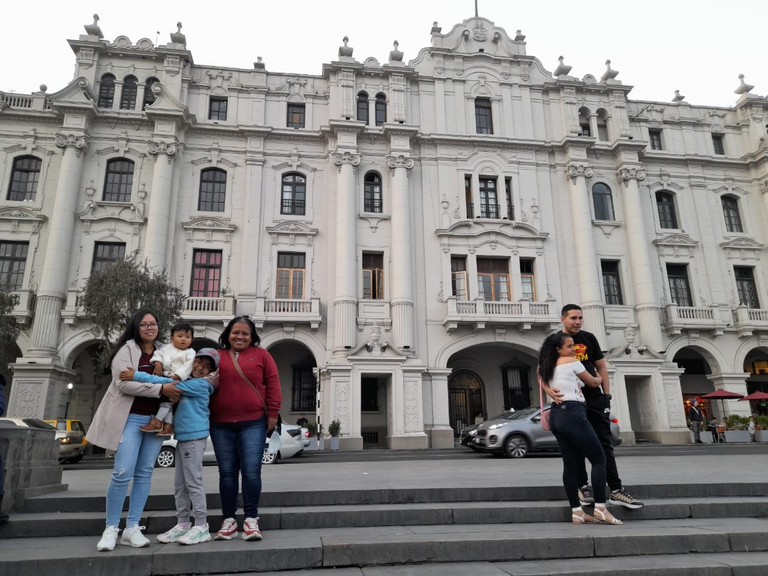 [ENG] My grandson's mother, my grandson Luan, my granddaughter Melanie and my wife.
[ESP] La madre de mi nieto, mi nieto Luan, mi nieta Melanie y mi esposa.
---
[ESP]
El Centro Histórico de Lima fue declarado por La Organización de las Naciones Unidas para la Educación, la Ciencia y la Cultura (UNESCO) como Patrimonio de la Humanidad en el año 1991, tres años ante (1988) habían declarado patrimonio al Convento de San Francisco. Desde la declaratoria el Centro Histórico ha recobrado mayor valor turístico, siendo hoy un lugar de encuentro de propios y visitantes.
[ENG]
The Historic Center of Lima was declared by the United Nations Organization for Education, Science and Culture (UNESCO) as a World Heritage Site in 1991, three years before (1988) they had declared the Convent of San Francisco a heritage . Since the declaration, the Historic Center has regained greater tourist value, being today a meeting place for locals and visitors.
---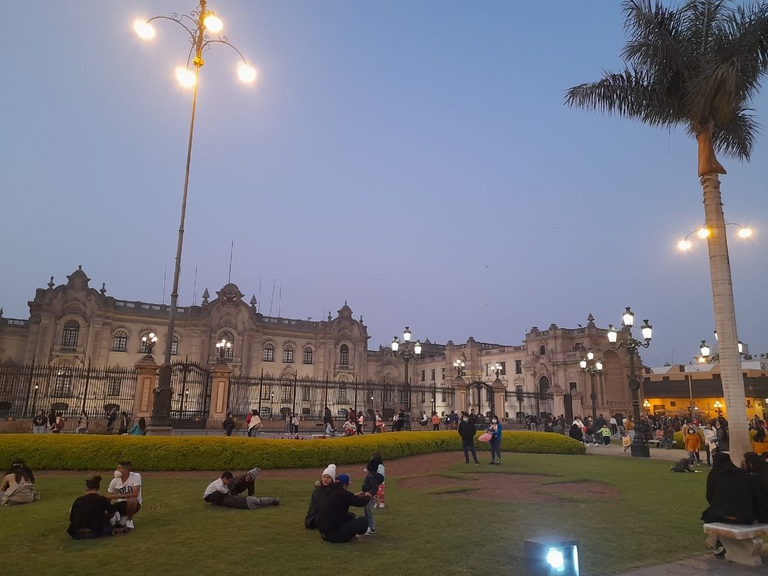 ---
[ESP]
Sin lugar a dudas; el arte y la arquitectura barroca española, en América del Sur, tiene su mayor exponente en Lima. Cada detalle deslumbra por su belleza, por su majestuosidad y en cada monumento se guarda la mas genuina historia del gran Imperio español en América del Sur, para la gloria de Dios y la santa madre Iglesia Católica.
[ENG]
Without a doubt; Spanish baroque art and architecture, in South America, has its greatest exponent in Lima. Every detail dazzles for its beauty, for its majesty and in each monument the most genuine history of the great Spanish Empire in South America is kept, for the glory of God and the holy mother Catholic Church.
---
[ESP]
También se conserva intacta nuestra América originaria, la América de las grandes culturas Mayas, Aztecas e Incas; y por supuesto, las Culturas del Antiguo Perú, culturas prehispánica (1200 a.C. -500 a.C) como la llamada Chavín; además de las culturas Moche, Paracas, Lima, Nazca, Tiahuanaco y la Cultura Vicus; pueblos grandes por su legado histórico que hoy están presentes en el Perú profundo y autóctono, el Perú que vive con dignidad para la gloria de sus antiguos dioses y de sus respetados ancestros.
[ENG]
Our original America, the America of the great Mayan, Aztec and Inca cultures, is also preserved intact; and of course, the Cultures of Ancient Peru, pre-Hispanic cultures (1200 BC -500 BC) such as the so-called Chavín; in addition to the Moche, Paracas, Lima, Nazca, Tiahuanaco cultures and the Vicus Culture; great peoples for their historical legacy that today are present in the deep and autochthonous Peru, the Peru that lives with dignity for the glory of its ancient gods and its respected ancestors.
---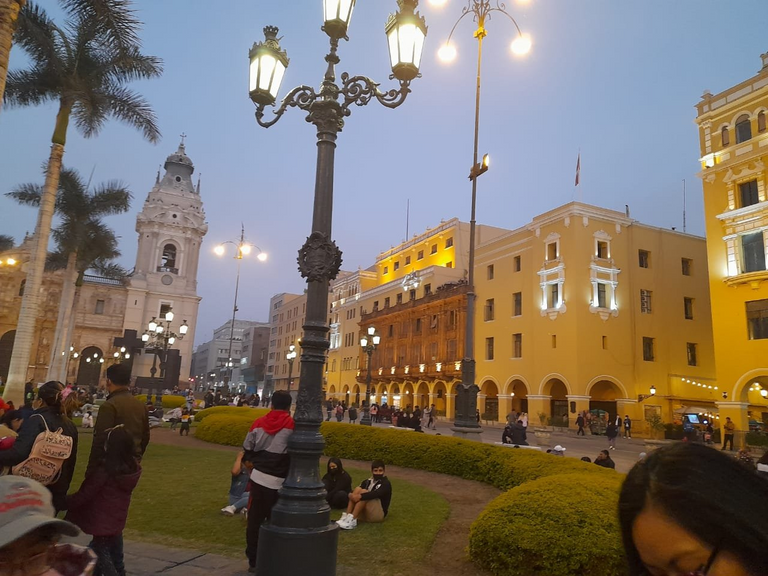 ---
[ESP]
Lo cierto fue que mi amada esposa, mi hijo y mis nietos quedaron encantados con la majestuosidad de aquellos icónicos edificios, aunque no pudieron acceder a la Pileta de la Plaza Mayor de Lima porque está en remodelación en este momento. Gracias a la grata compañía de la madre de mi nieto Geremy Lúan, pudieron conocer parte de la arquitectura caracterizada por grandes y hermosas fachadas con detalles espectaculares, largos pasillos, patios abiertos de gran tamaño y balcones pronunciados, Iglesias de una y tres naves, cubiertas por bóvedas de cañón e imponentes cúpulas que destacan desde lejos, quedando petrificadas en la mirada fija del turista encantado por aquella inmensa arquitectura.
[ENG]
The truth was that my beloved wife, my son and my grandchildren were enchanted by the majesty of those iconic buildings, although they could not access the Plaza Mayor de Lima pool because it is currently being remodeled. Thanks to the pleasant company of the mother of my grandson Geremy Lúan, they were able to see part of the architecture characterized by large and beautiful facades with spectacular details, long corridors, large open patios and pronounced balconies, churches with one and three naves, covered by barrel vaults and imposing domes that stand out from afar, remaining petrified in the gaze of the tourist enchanted by that immense architecture.
---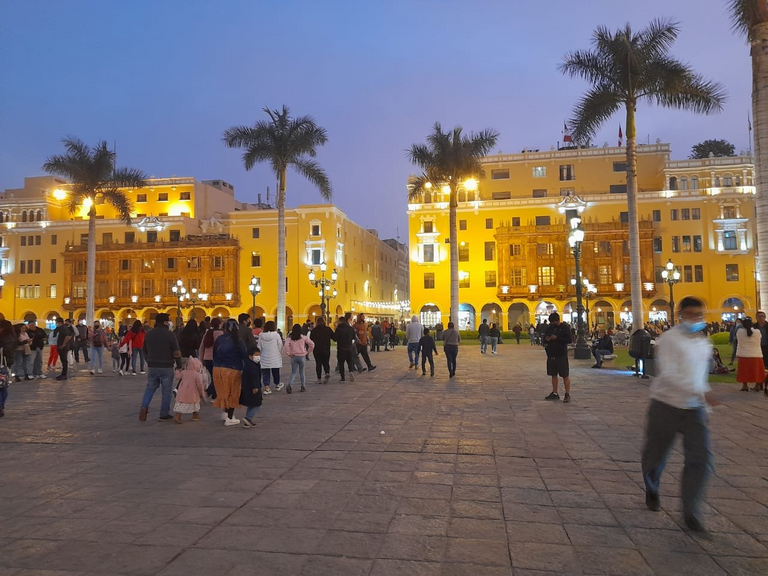 ---
[ESP]
Mi amada esposa y yo le damos las gracias por llegar hasta aquí, esperamos que la galería que de fotografías que dejamos para ustedes sean de su agrado. Ahora les invito a seguir viendo el Centro Histórico de Lima. Reciban, desde la República Bolivariana de Venezuela, un fuerte y caluroso abrazo espiritual cargado de bendiciones, energía positiva y mucha luz.
[ENG]
My beloved wife and I thank you for coming here, we hope that the gallery of photographs that we leave for you will be to your liking. Now I invite you to continue seeing the Historic Center of Lima. Receive, from the Bolivarian Republic of Venezuela, a strong and warm spiritual embrace full of blessings, positive energy and lots of light.
---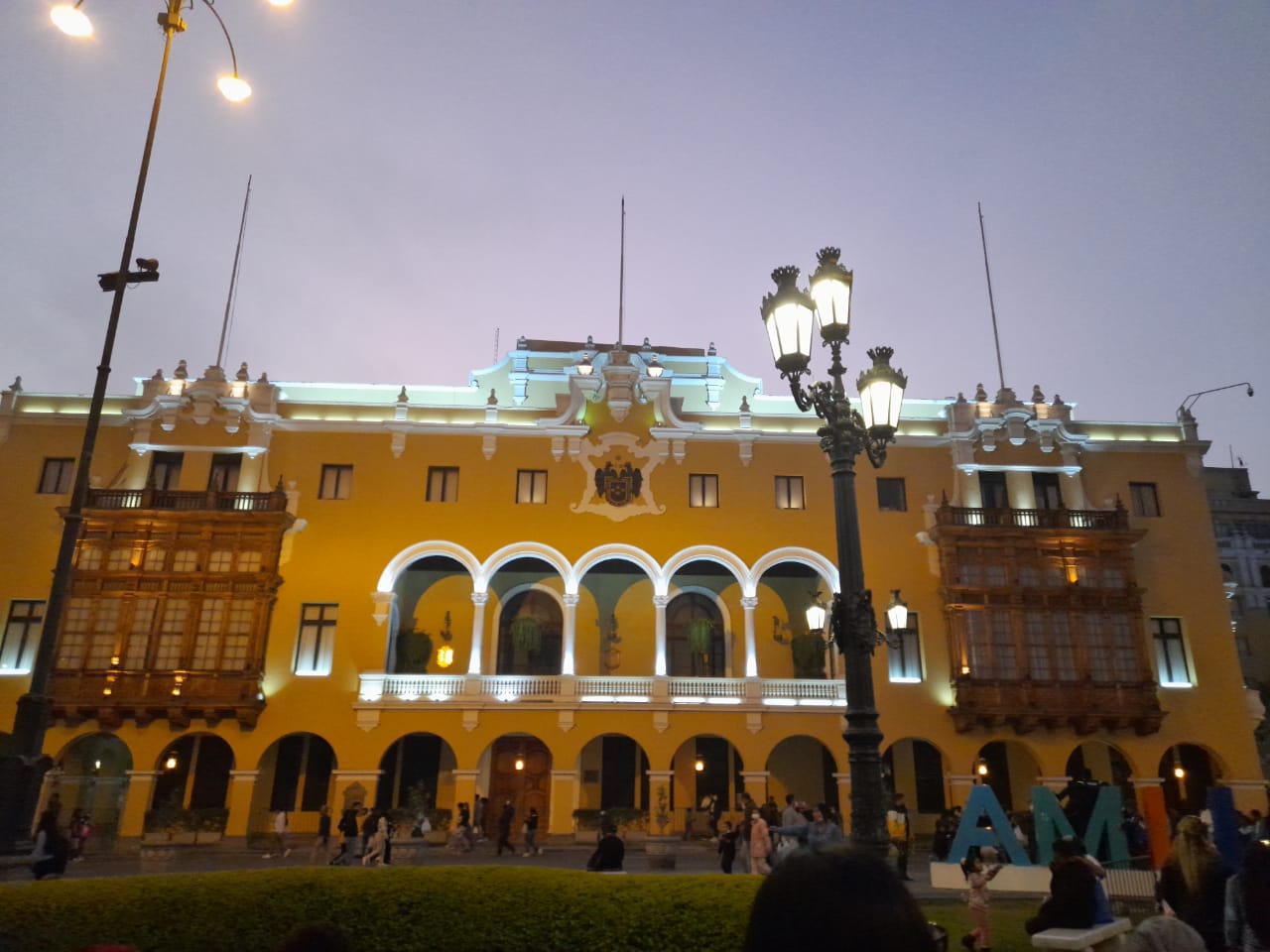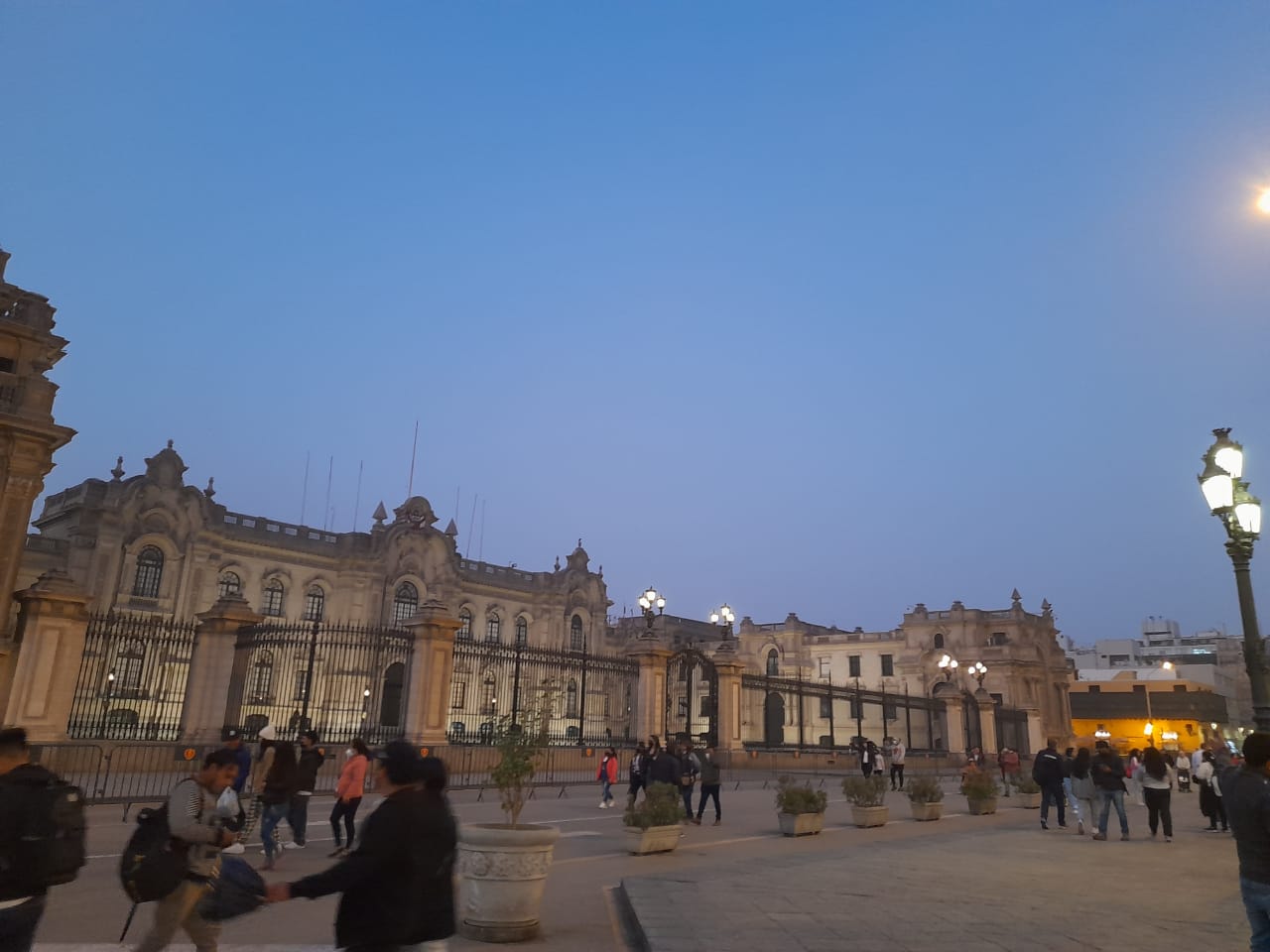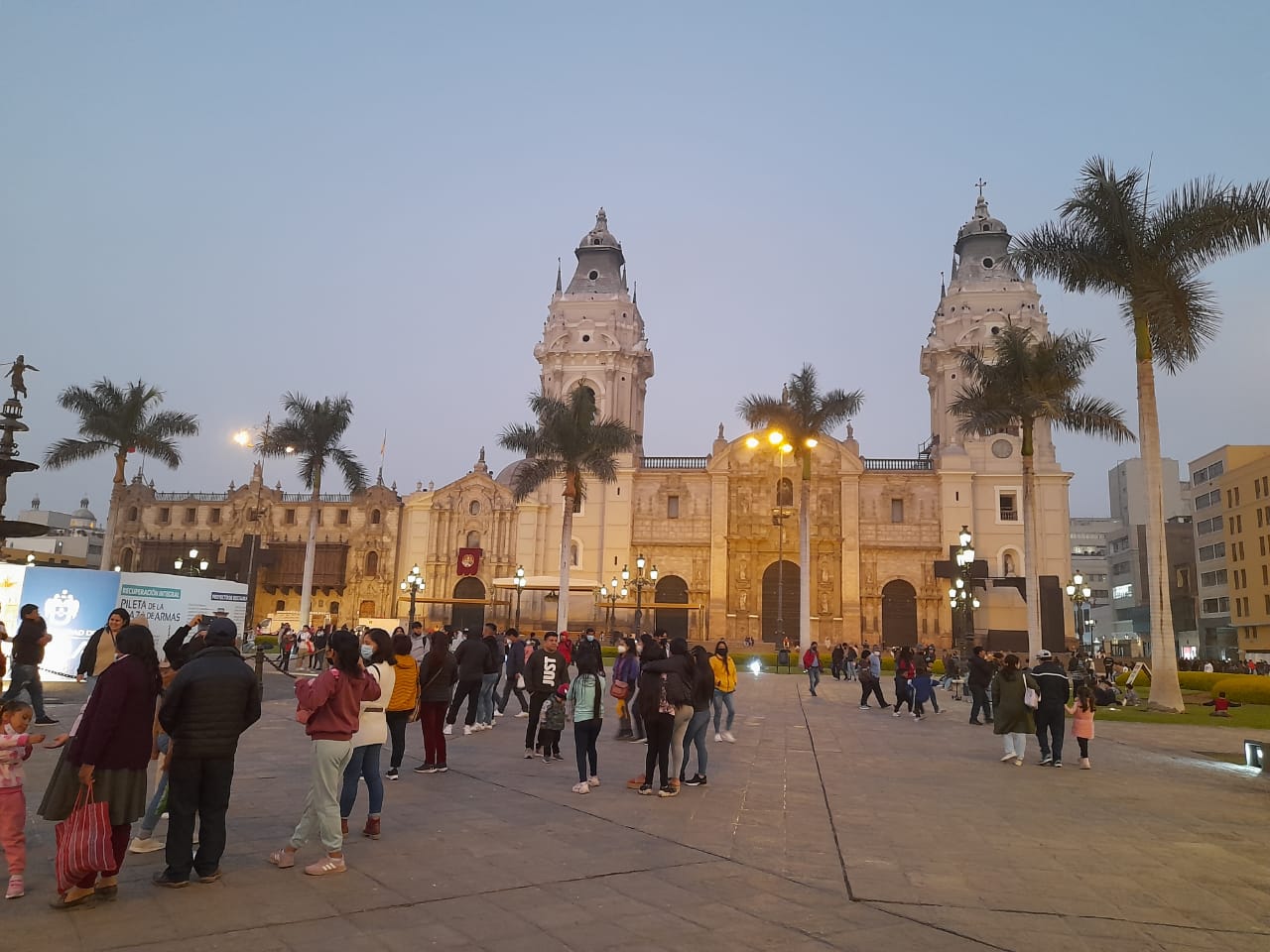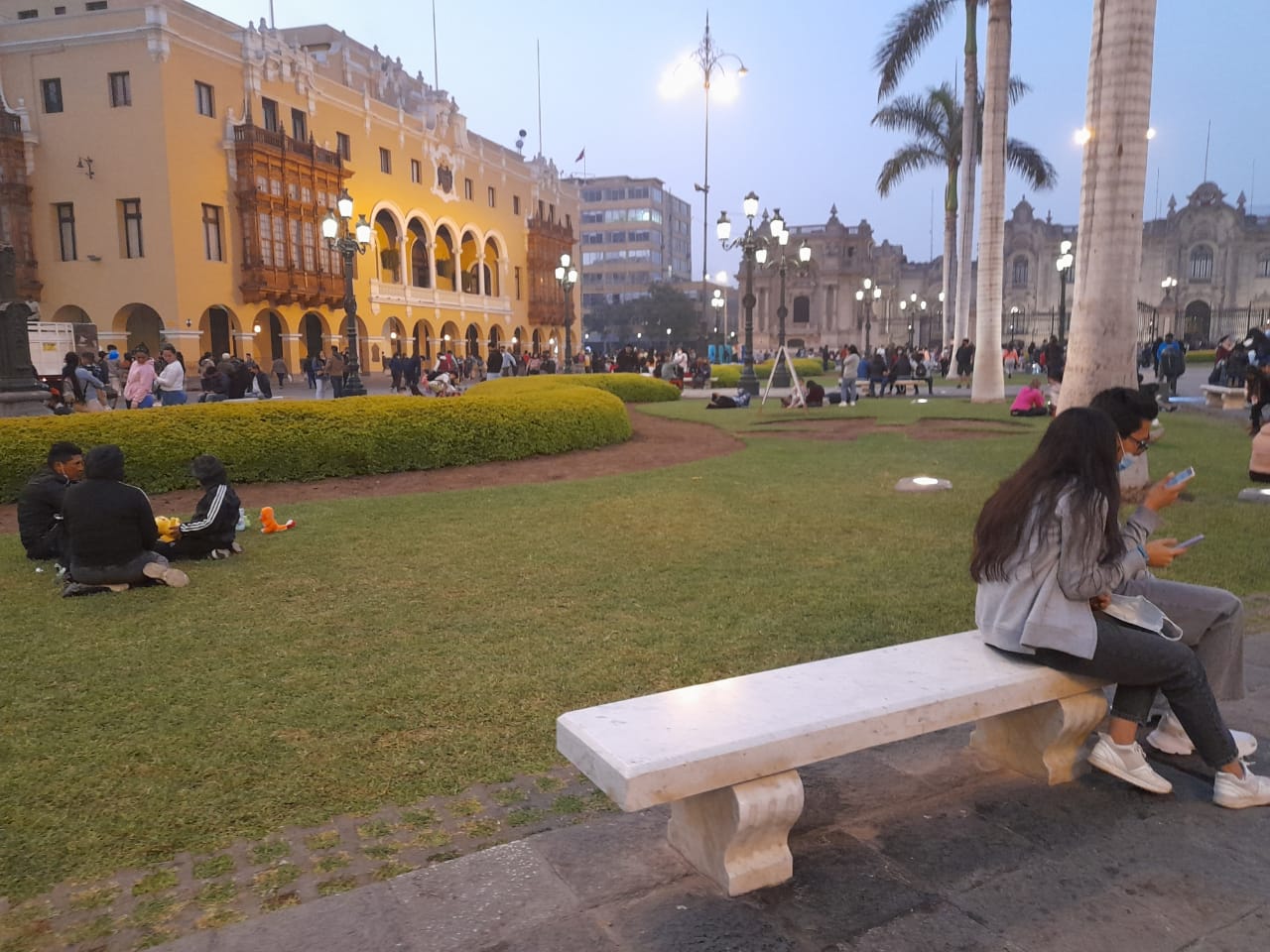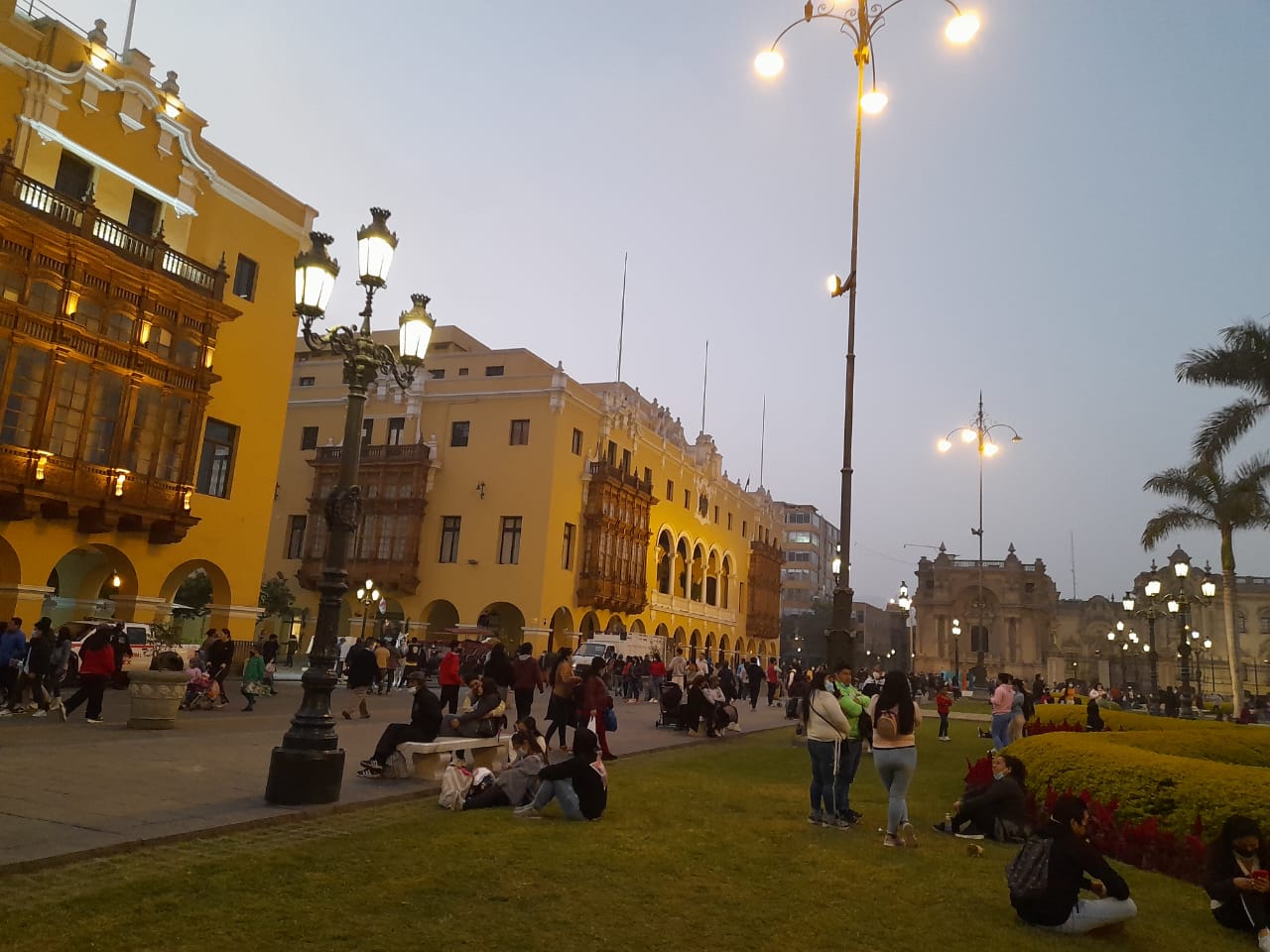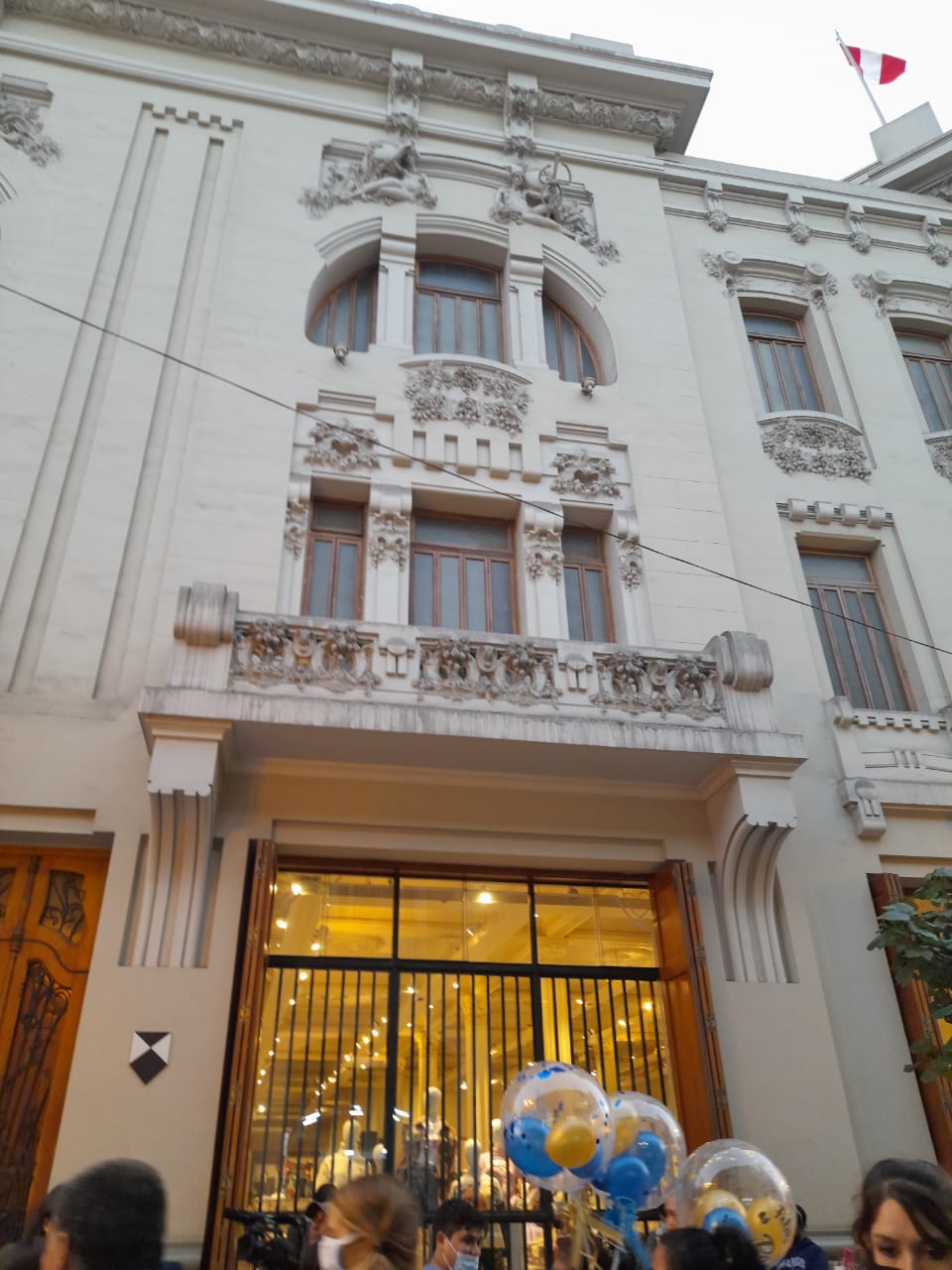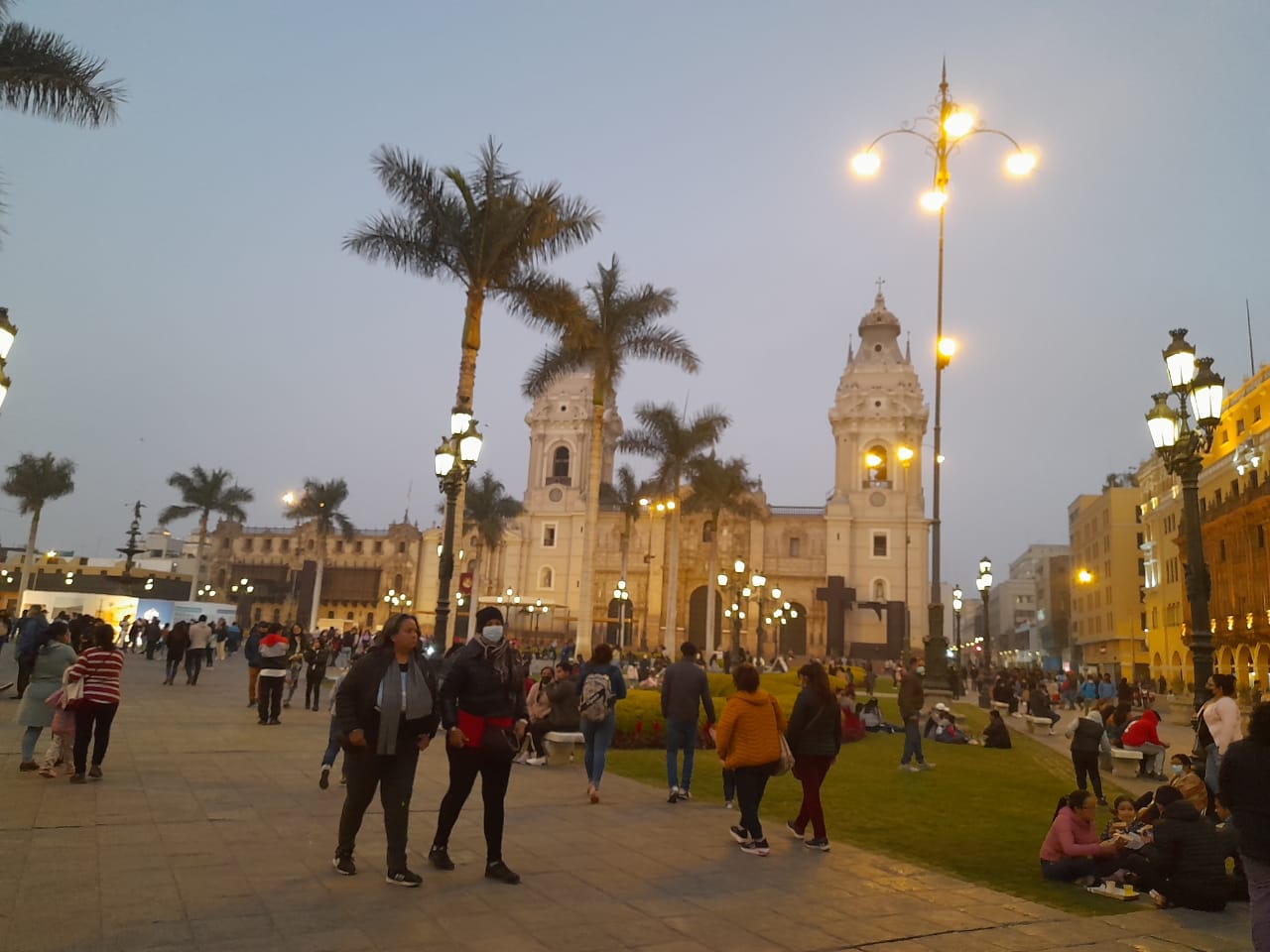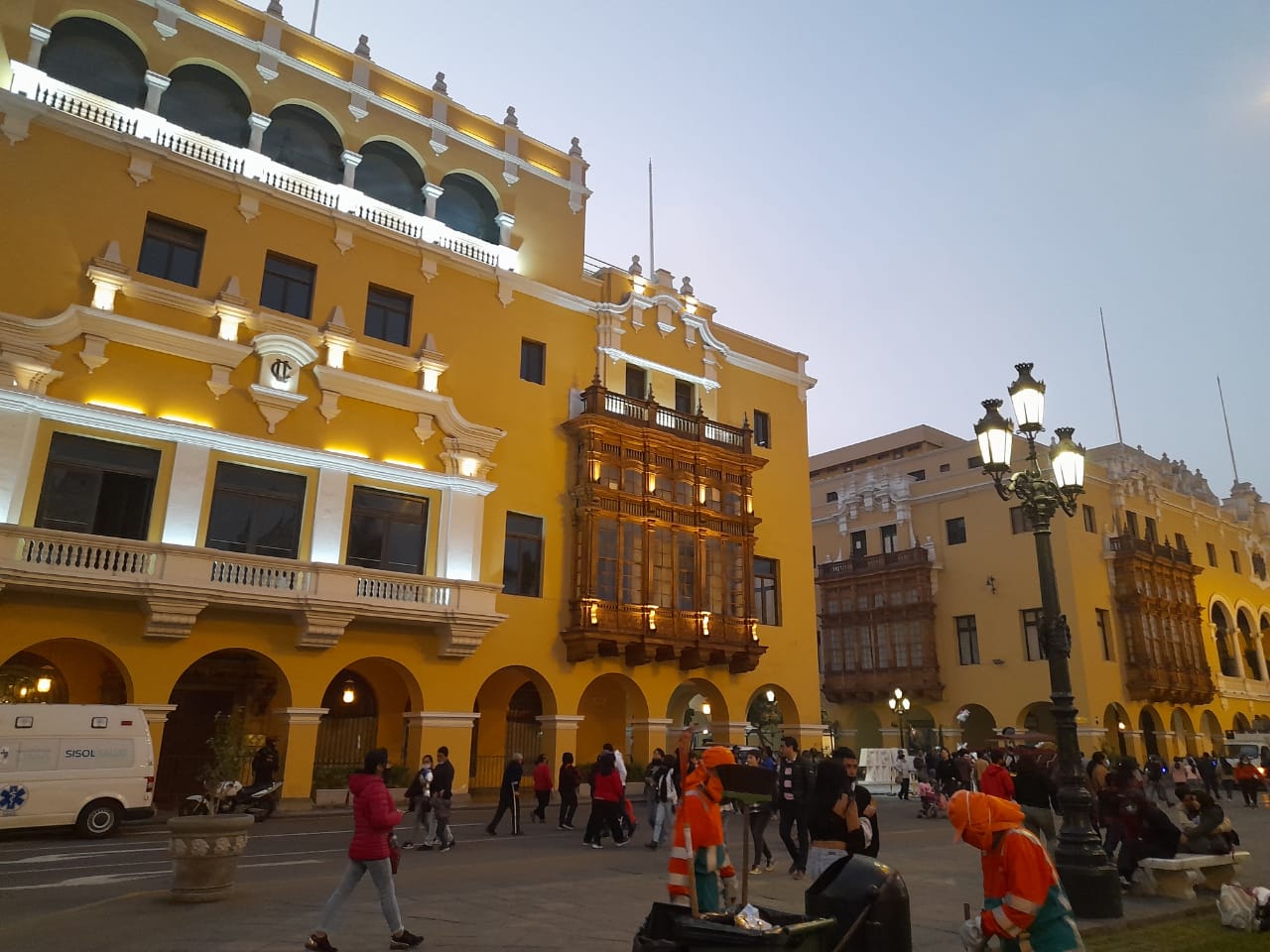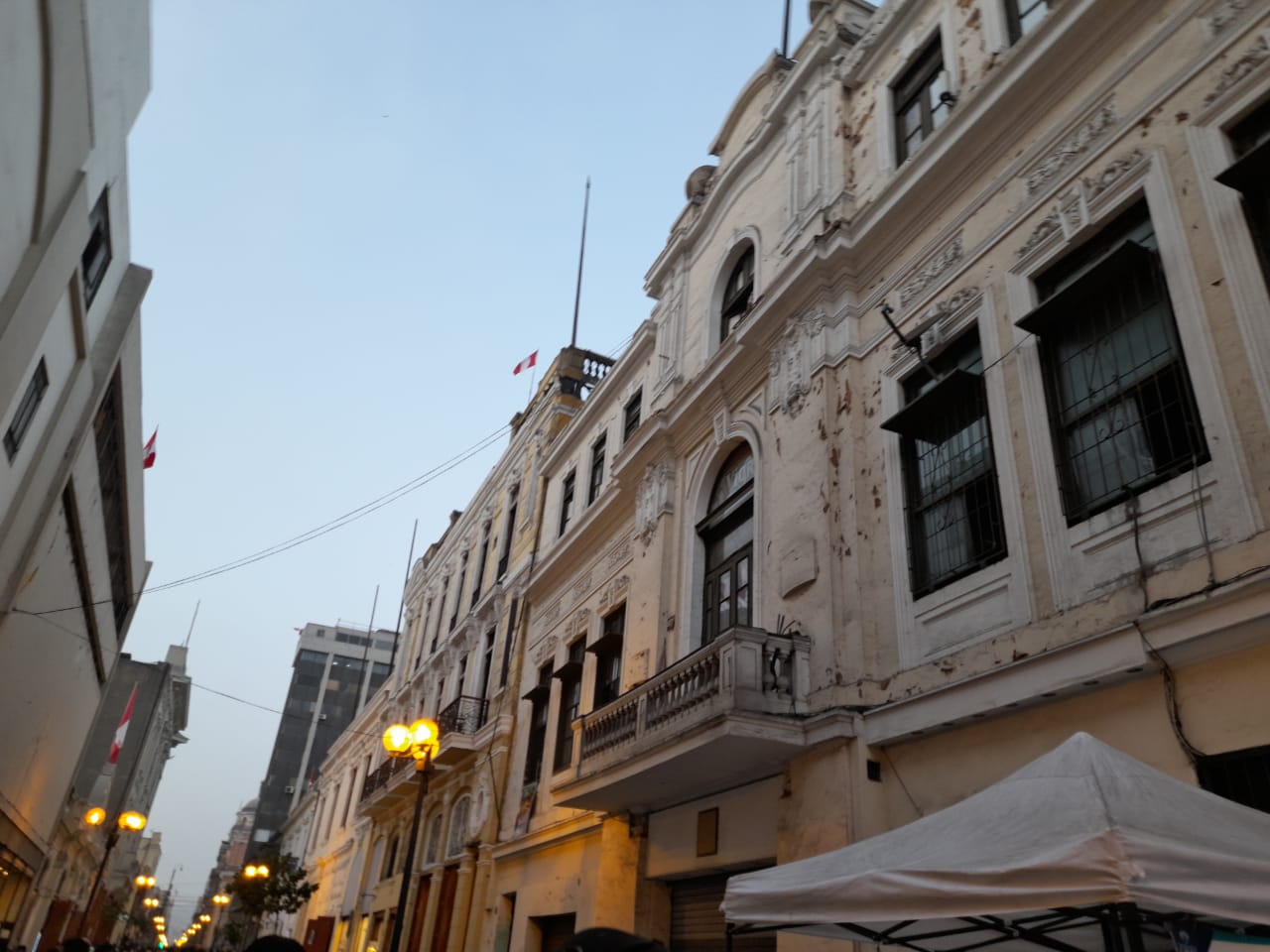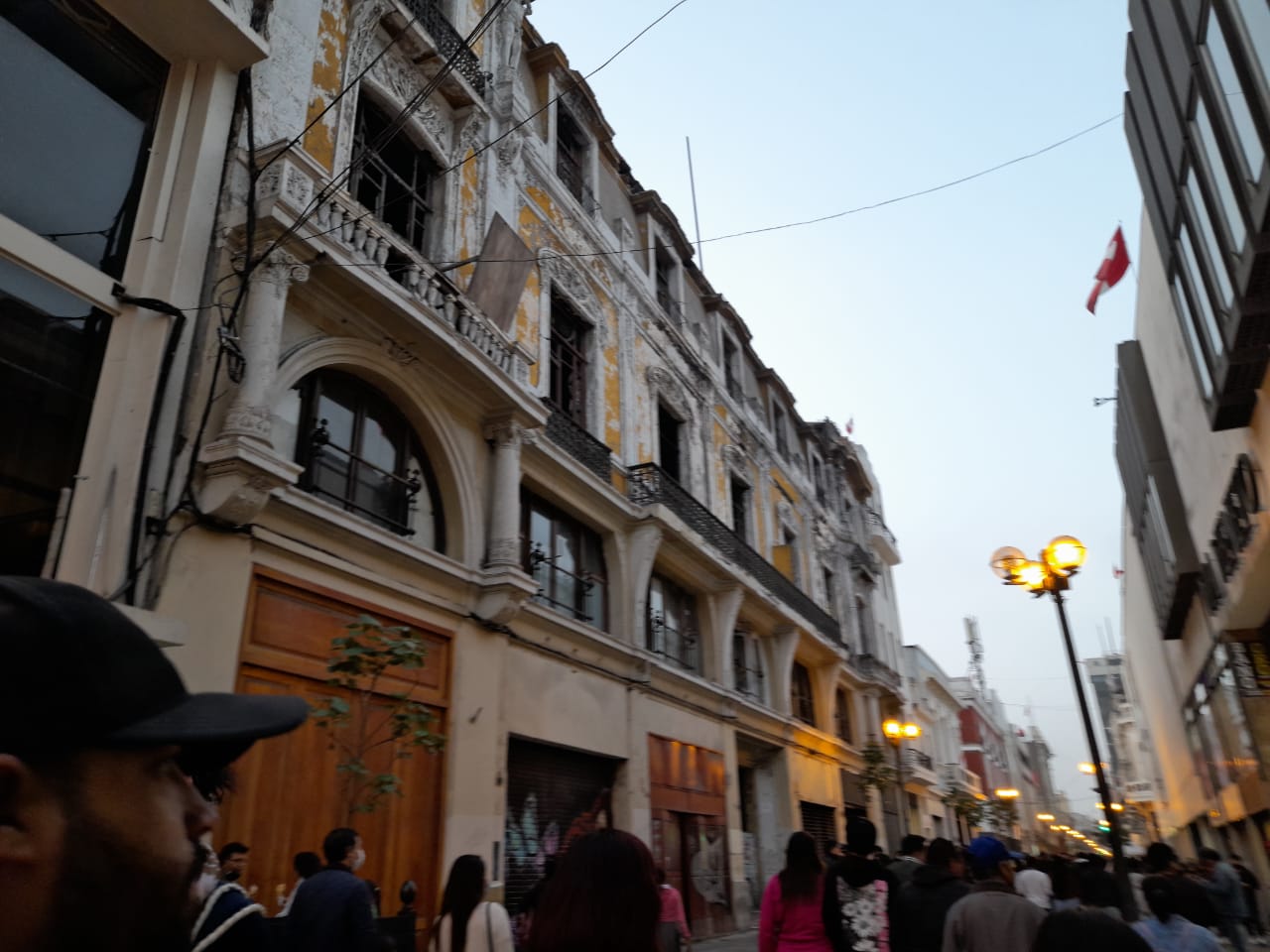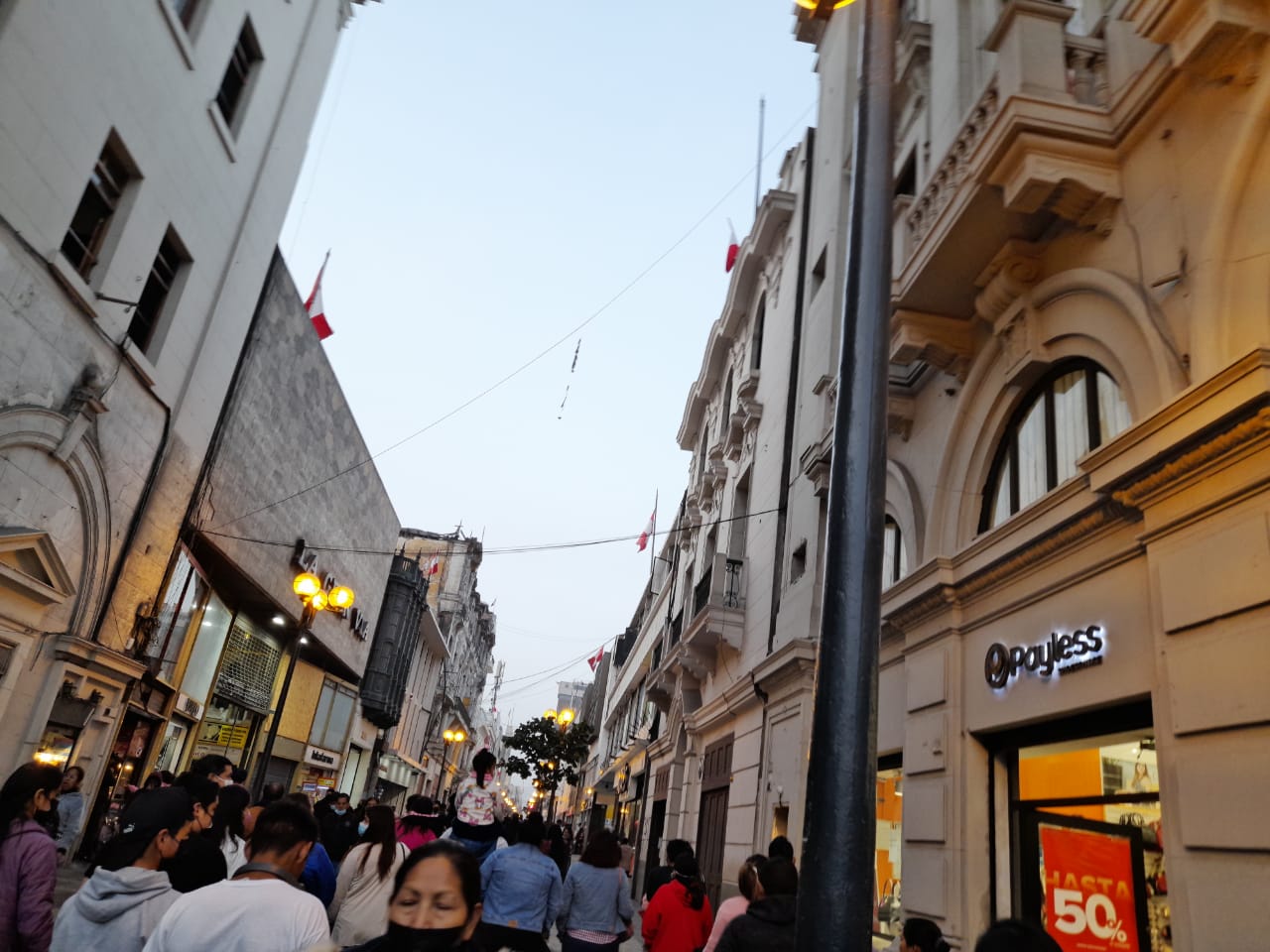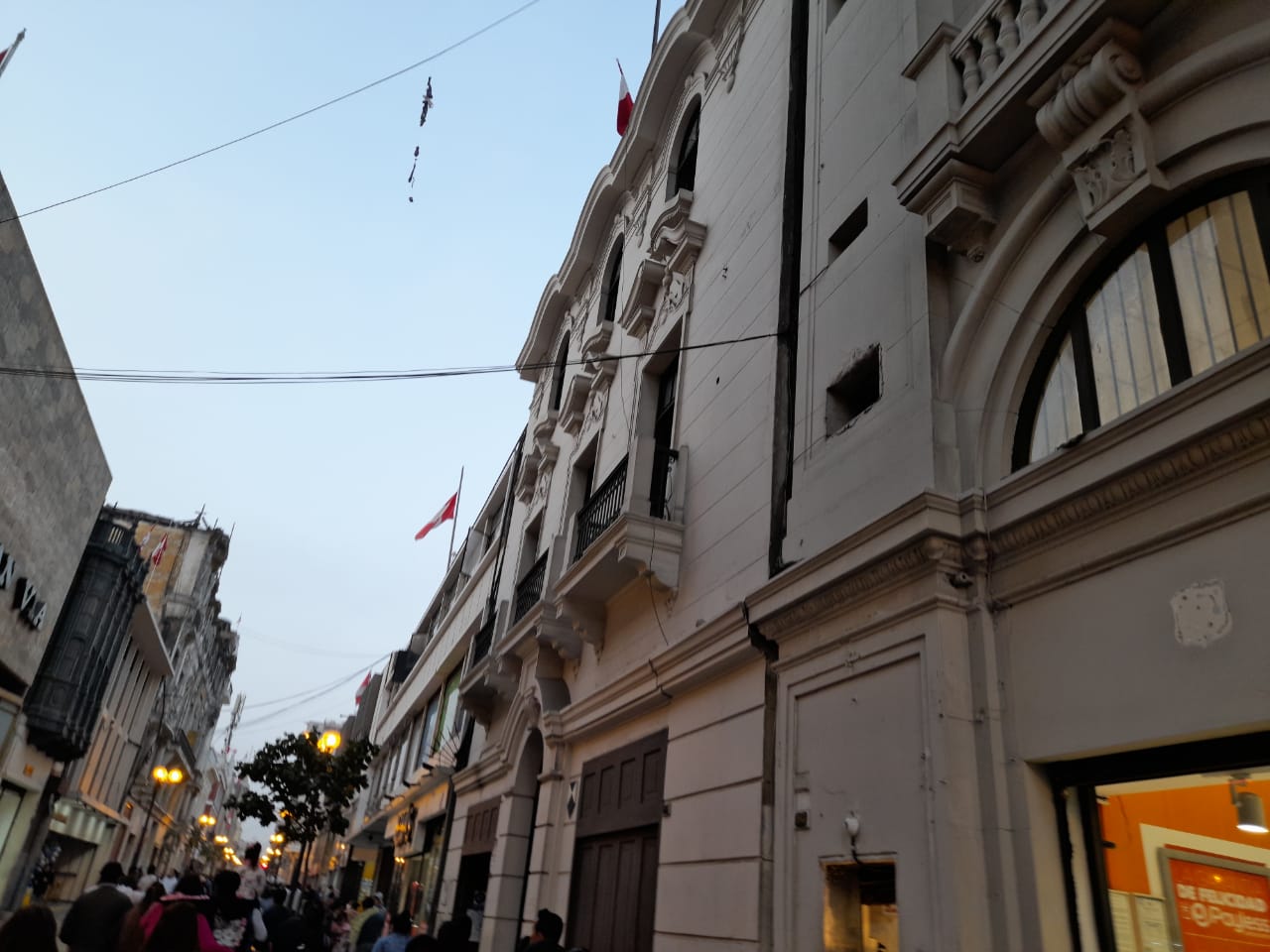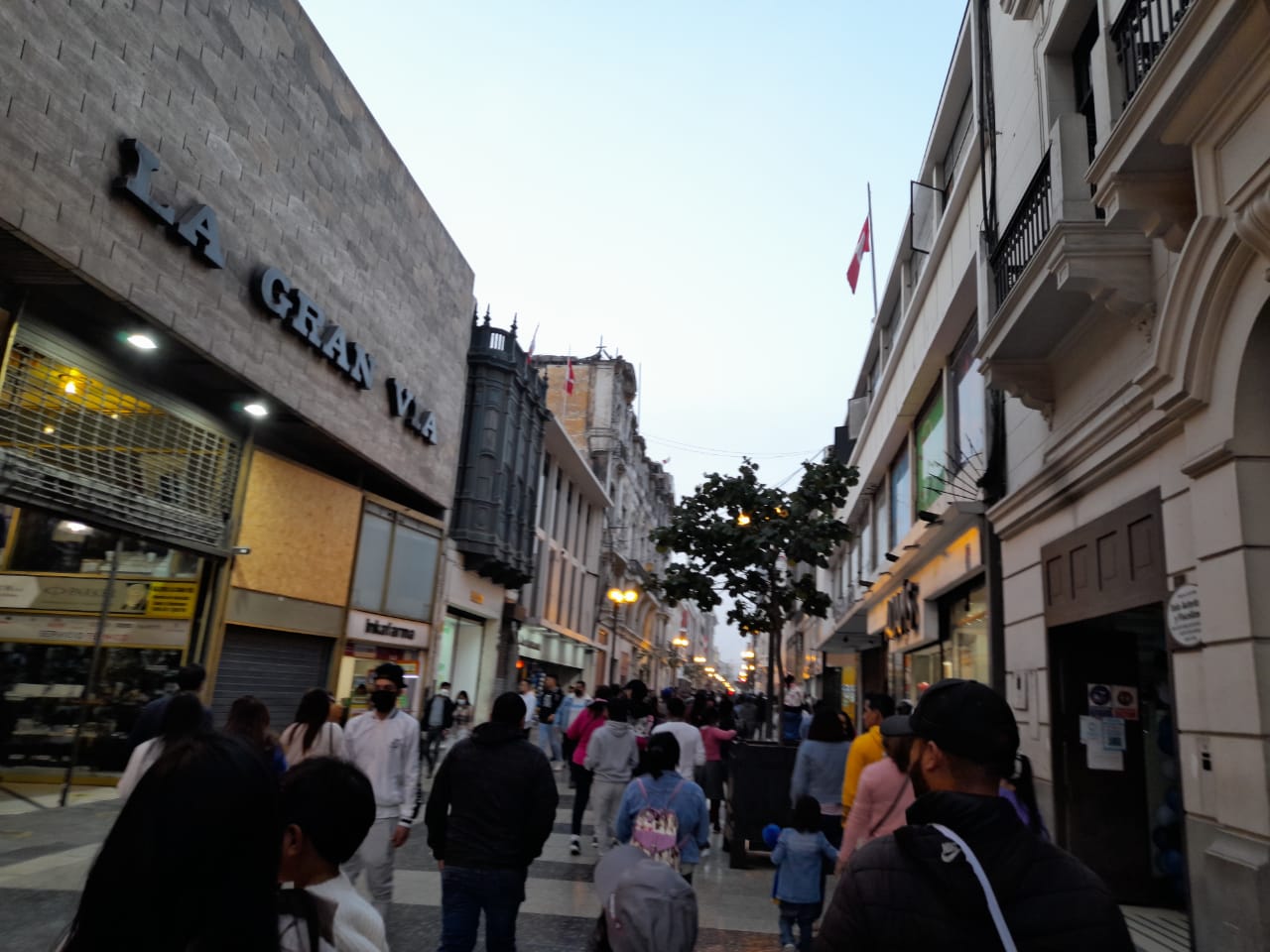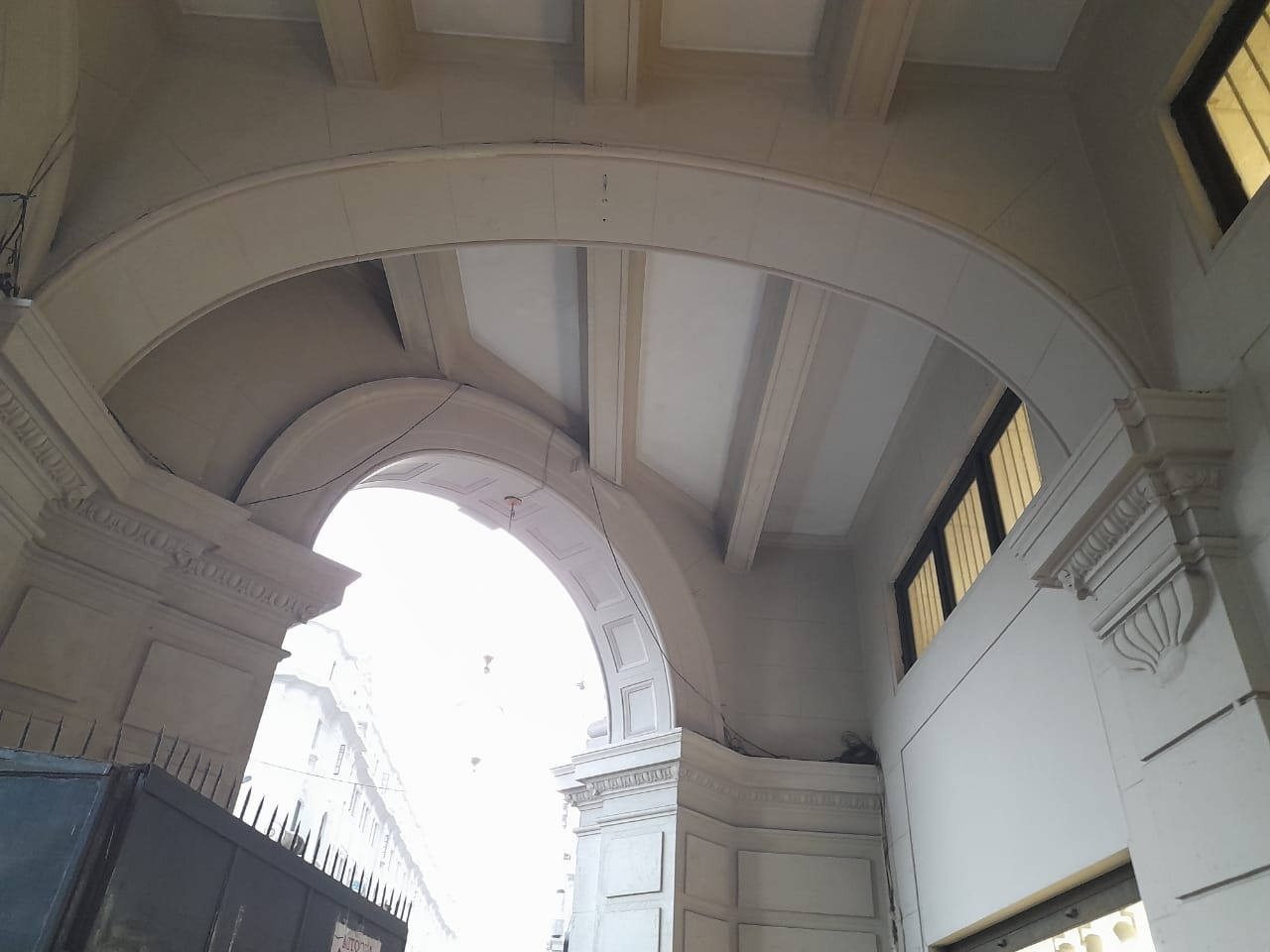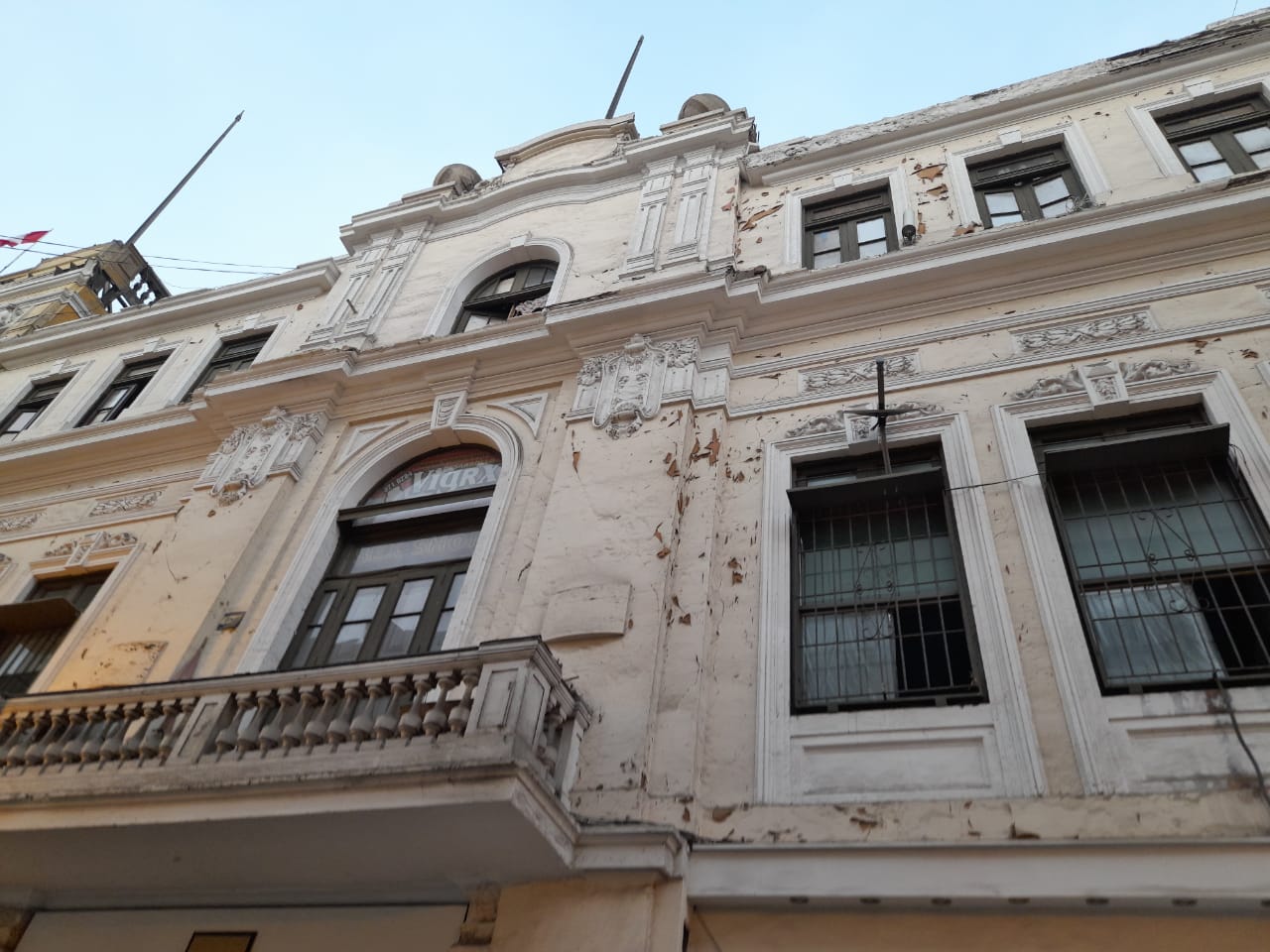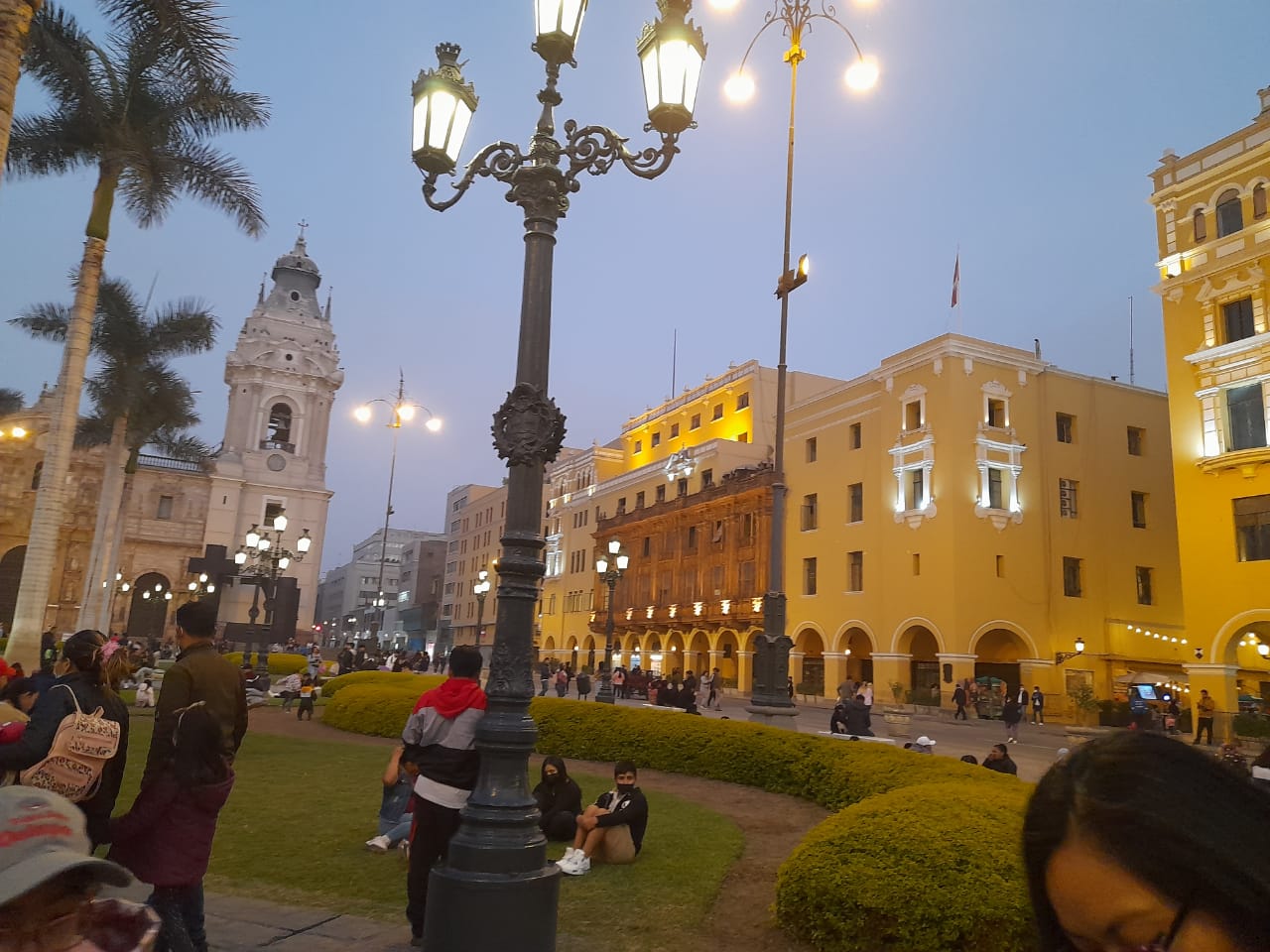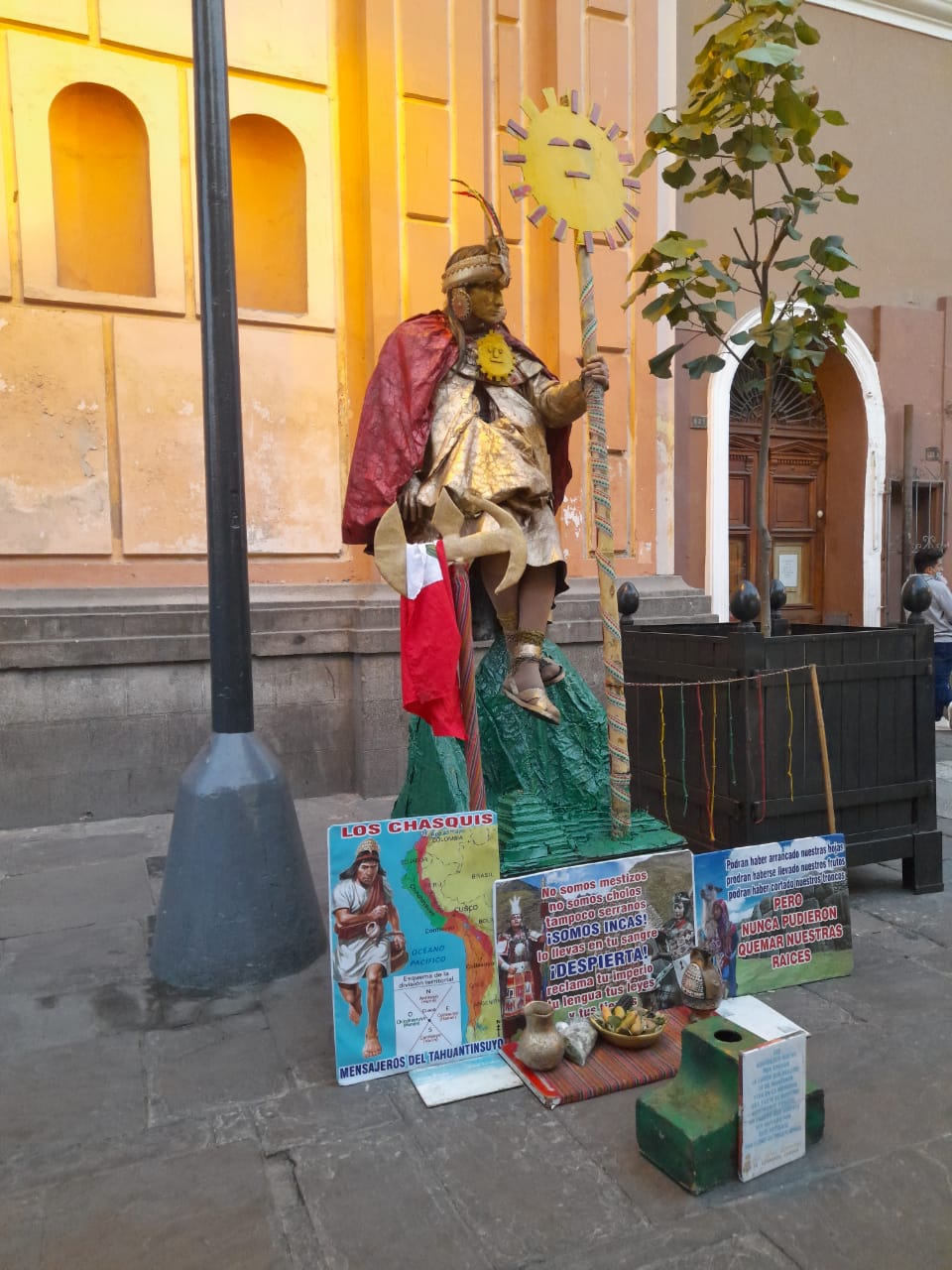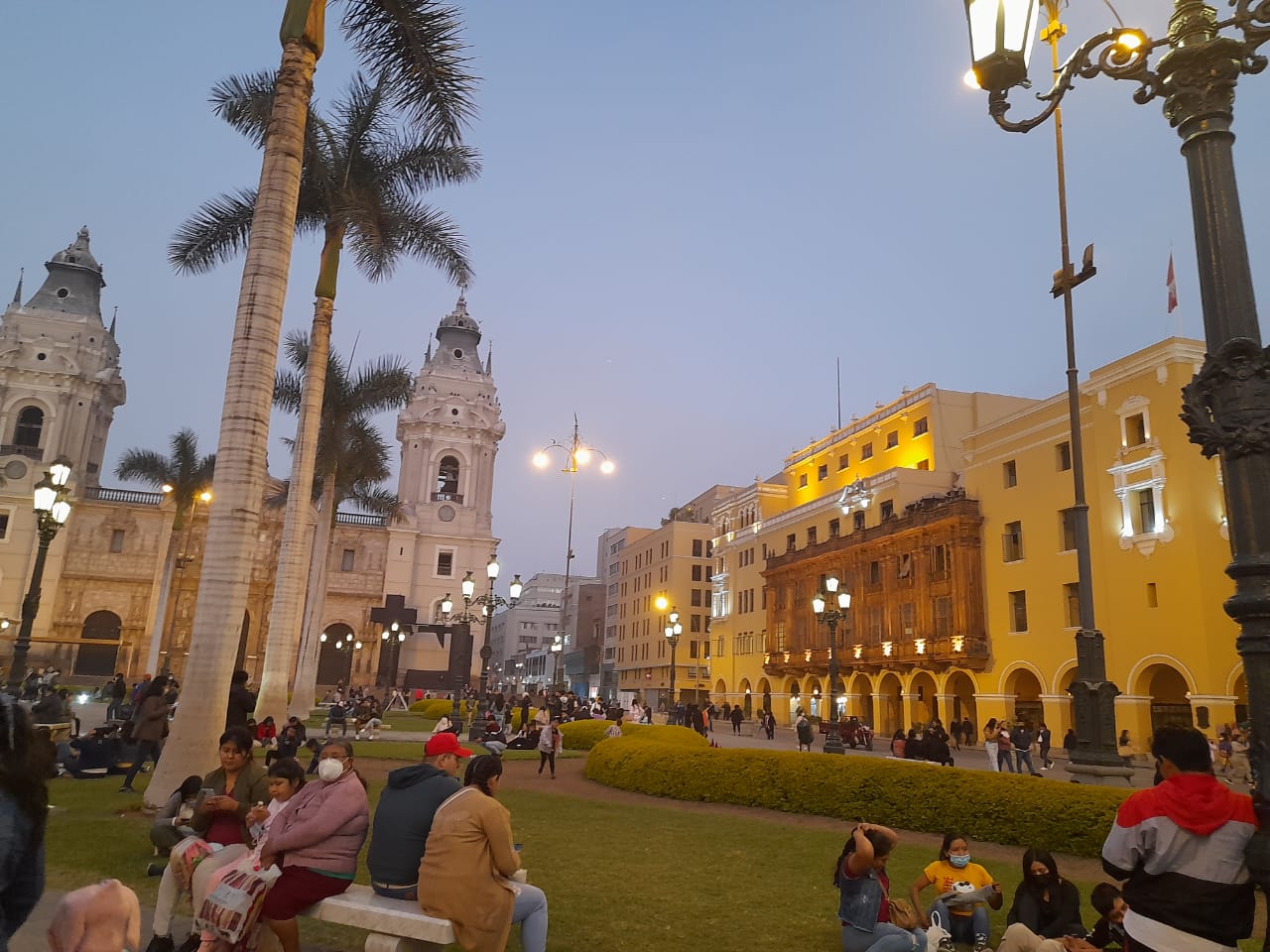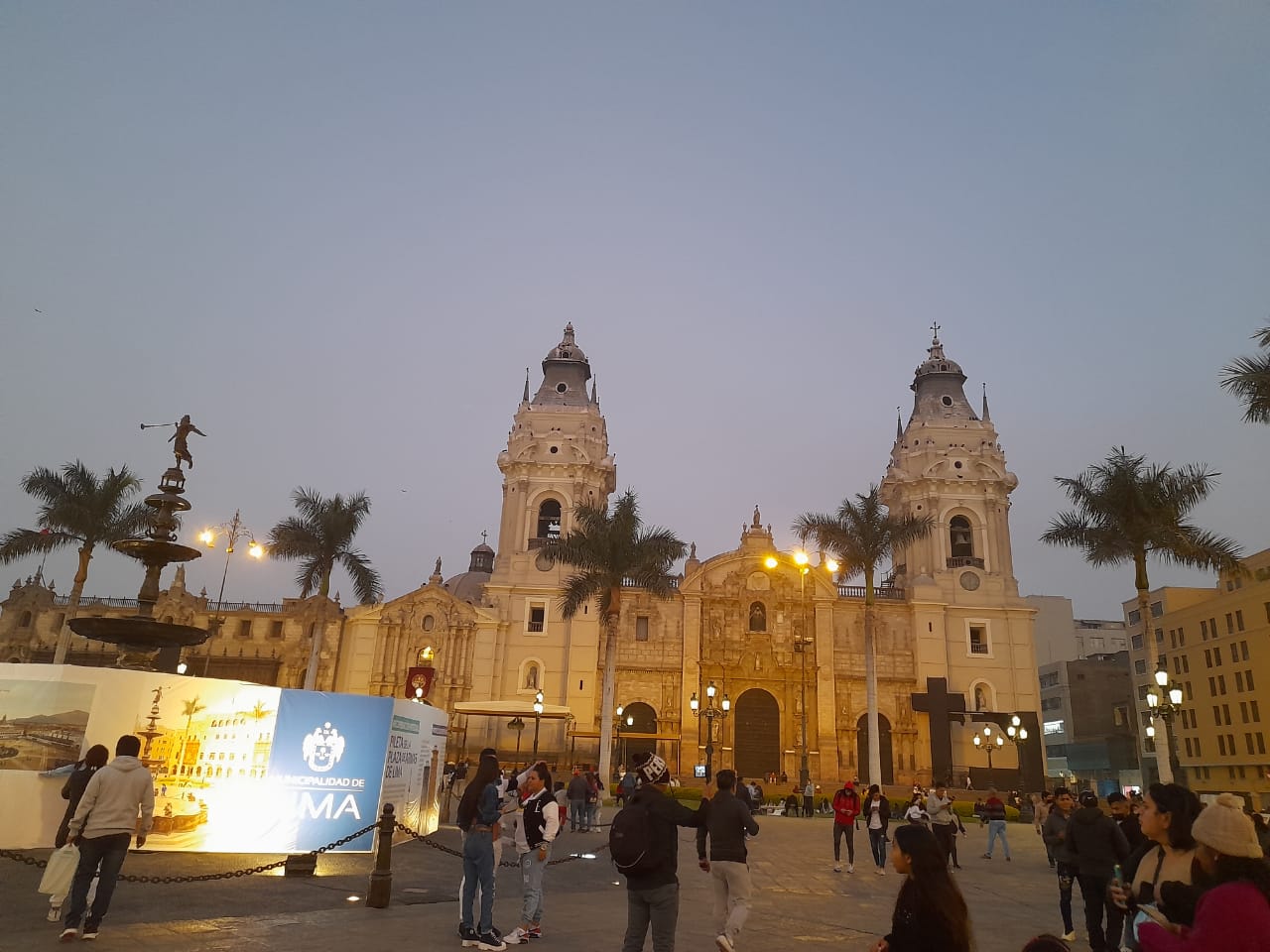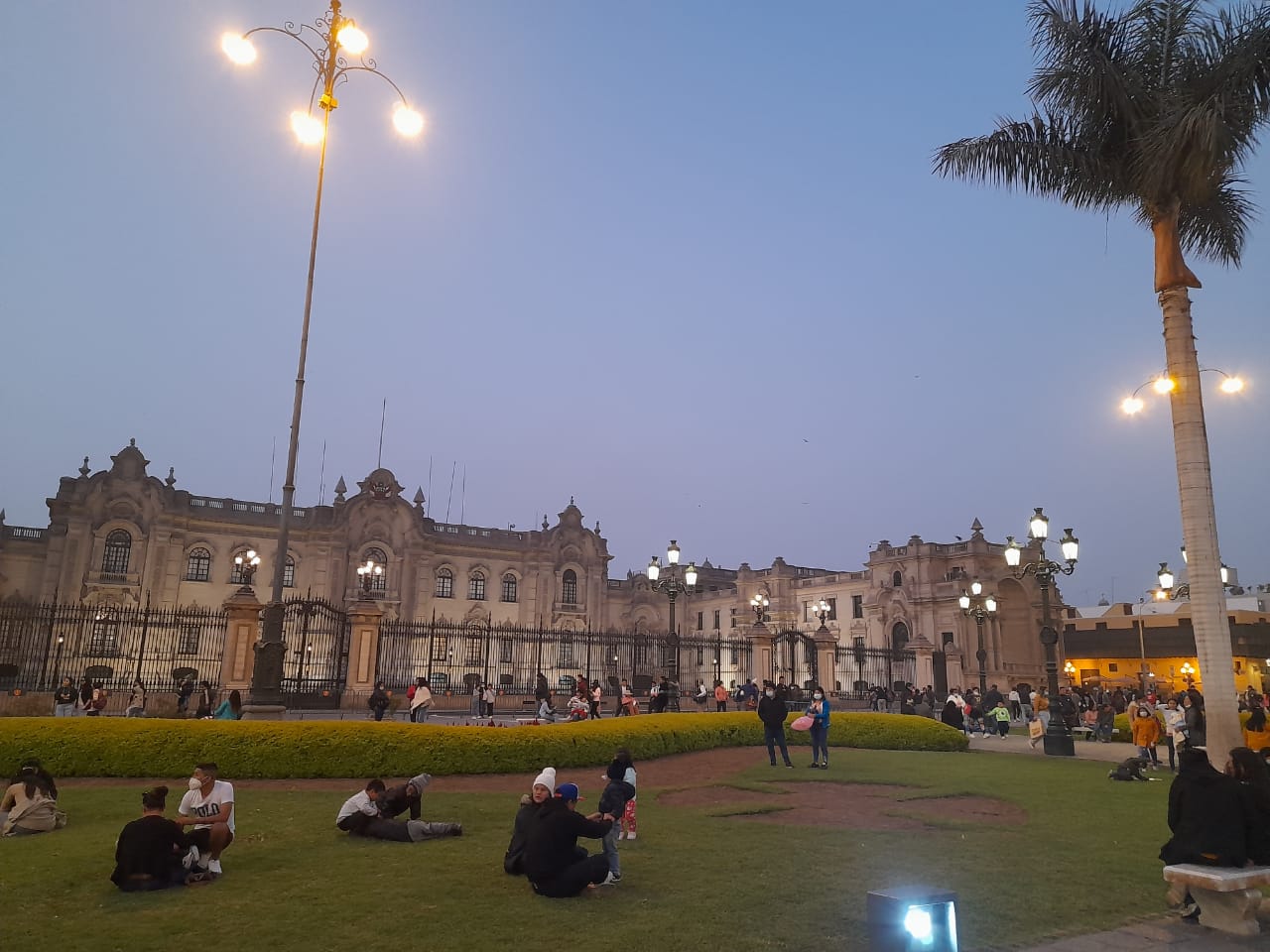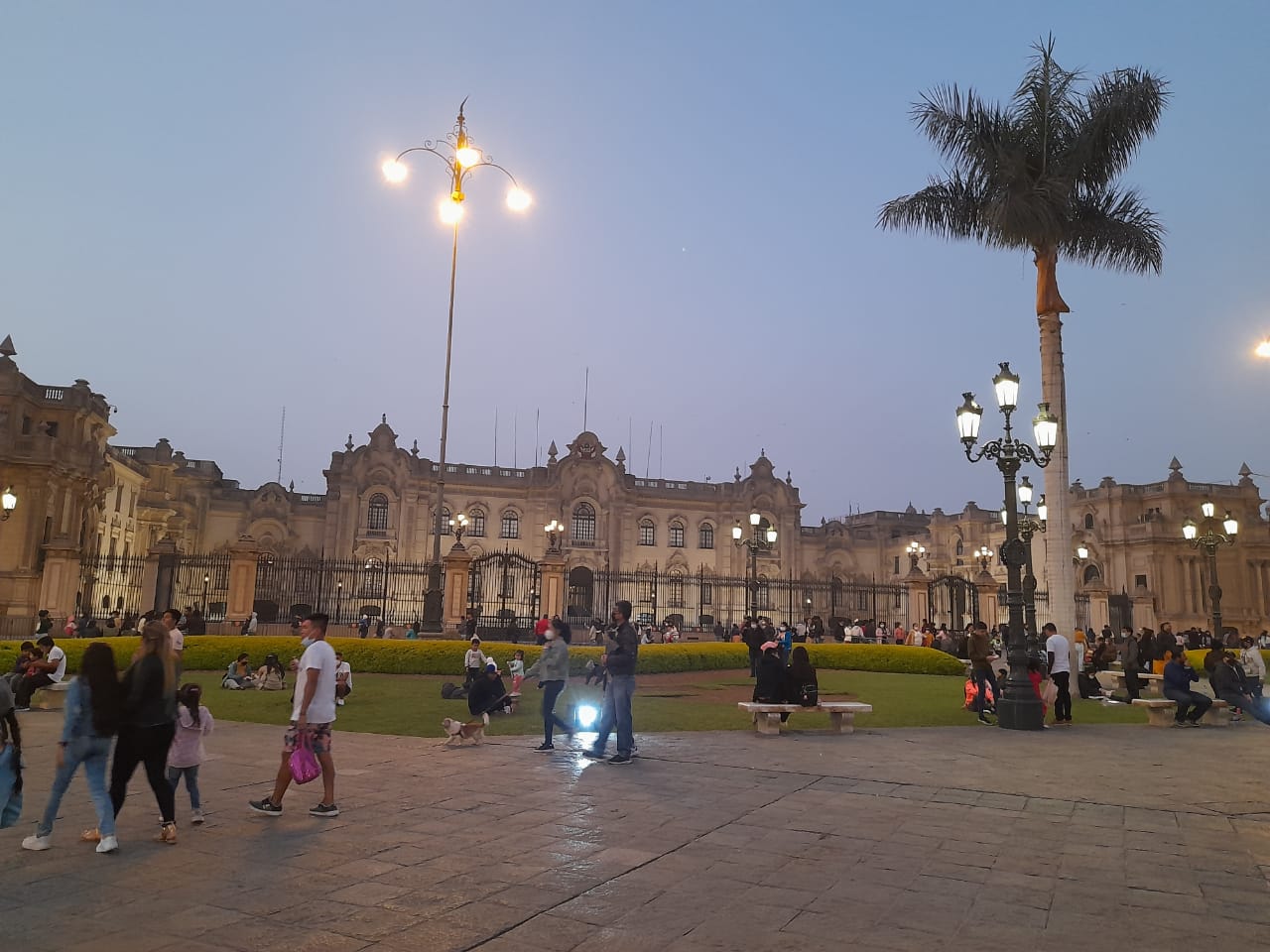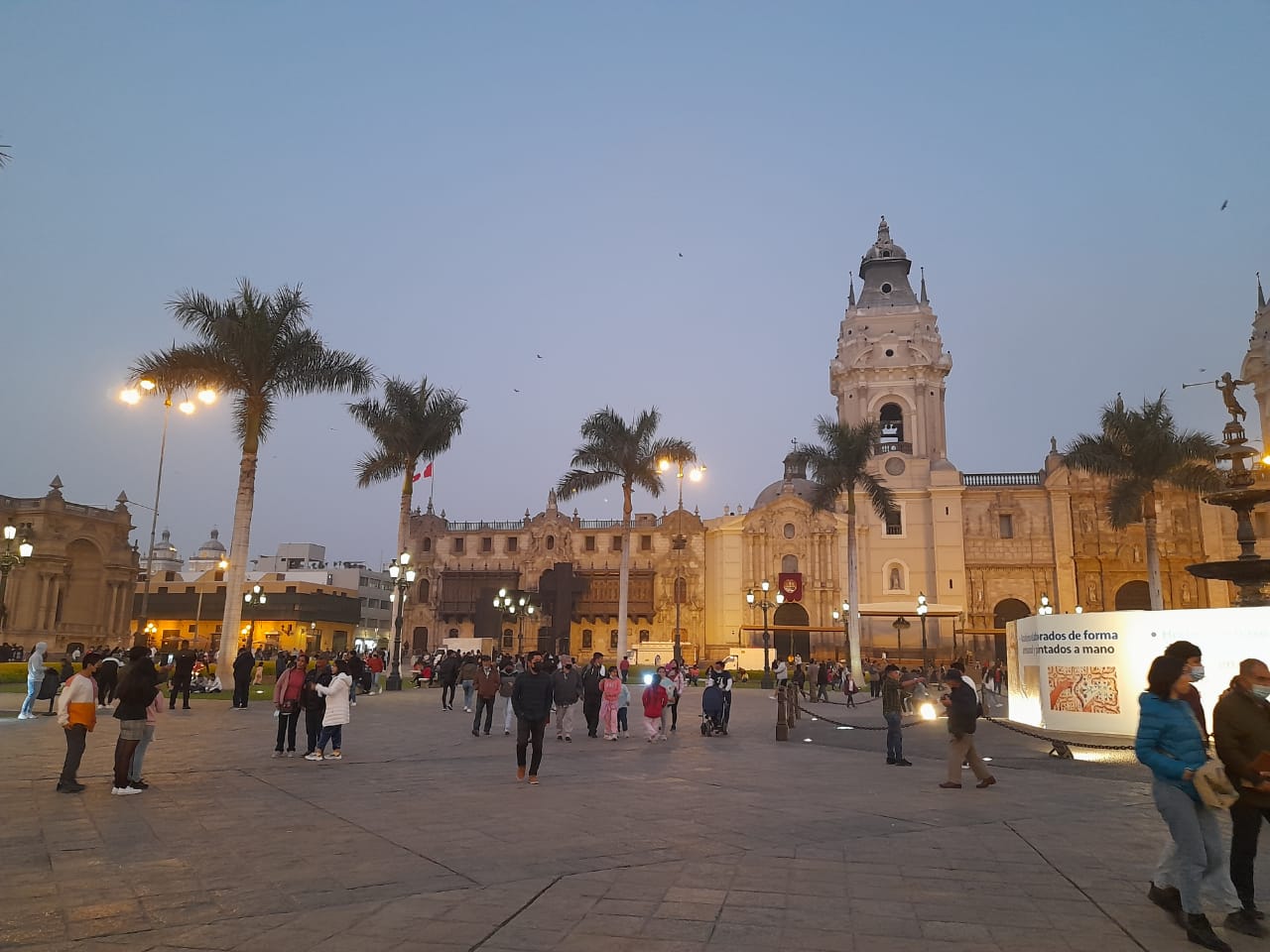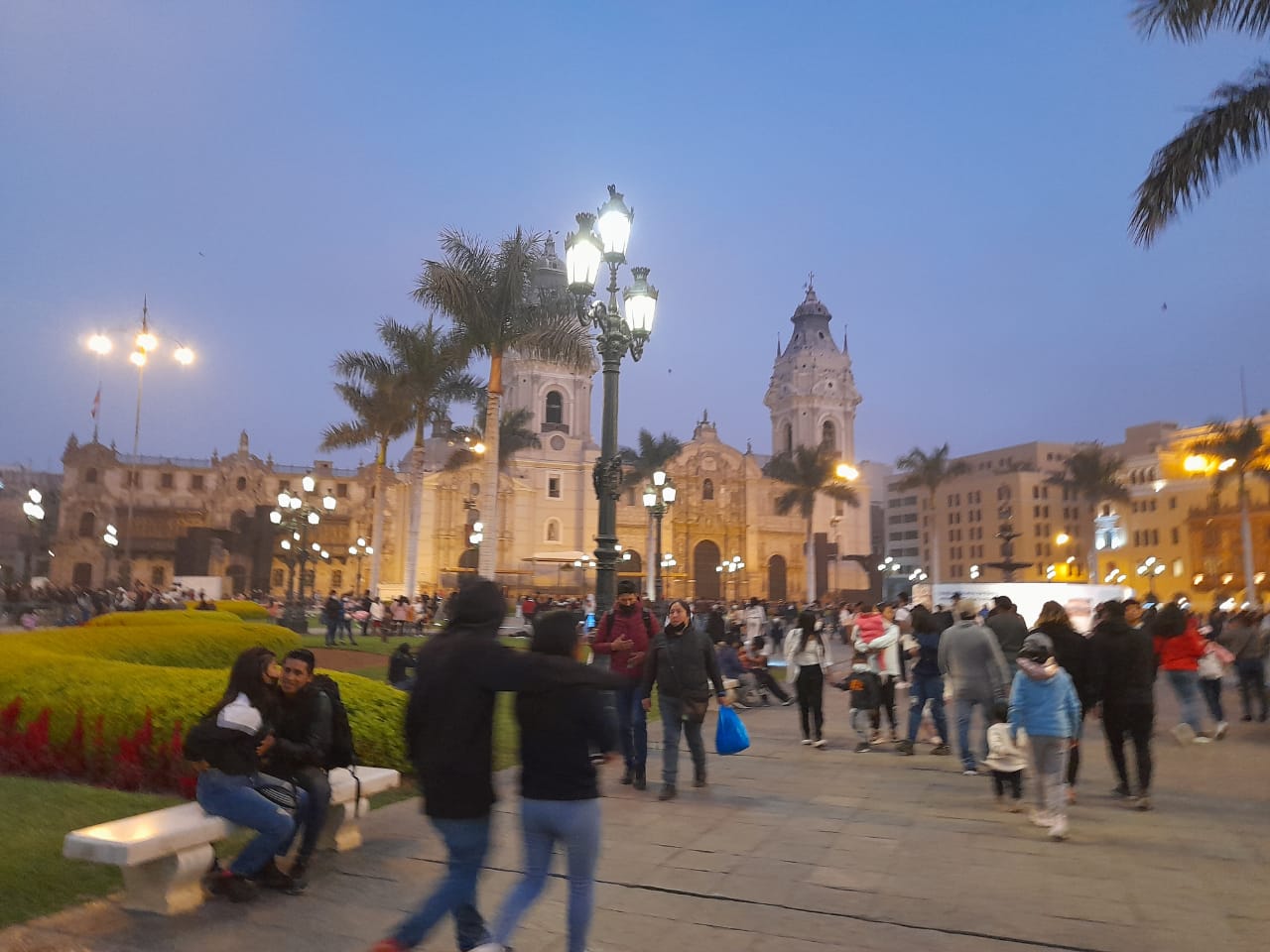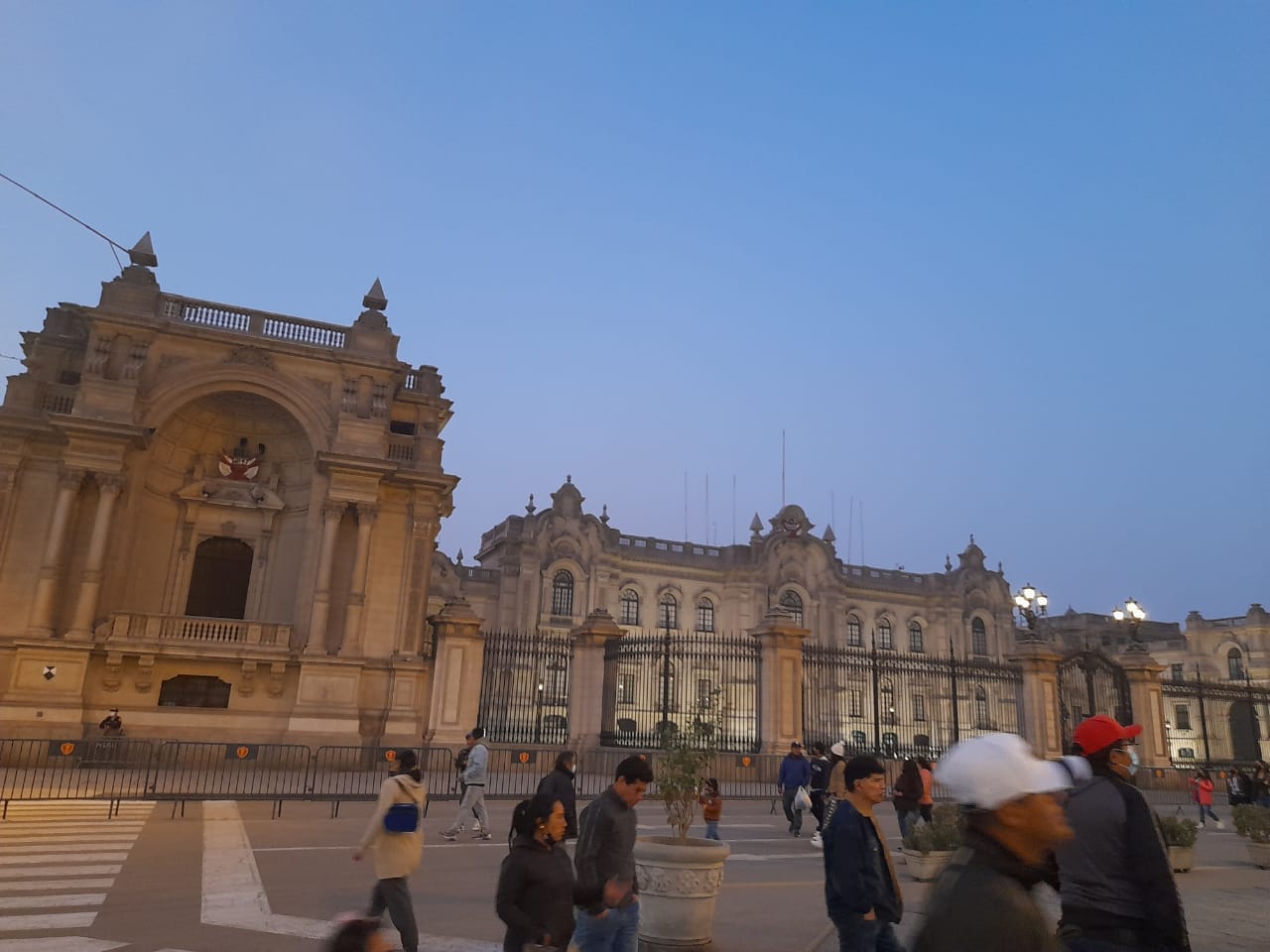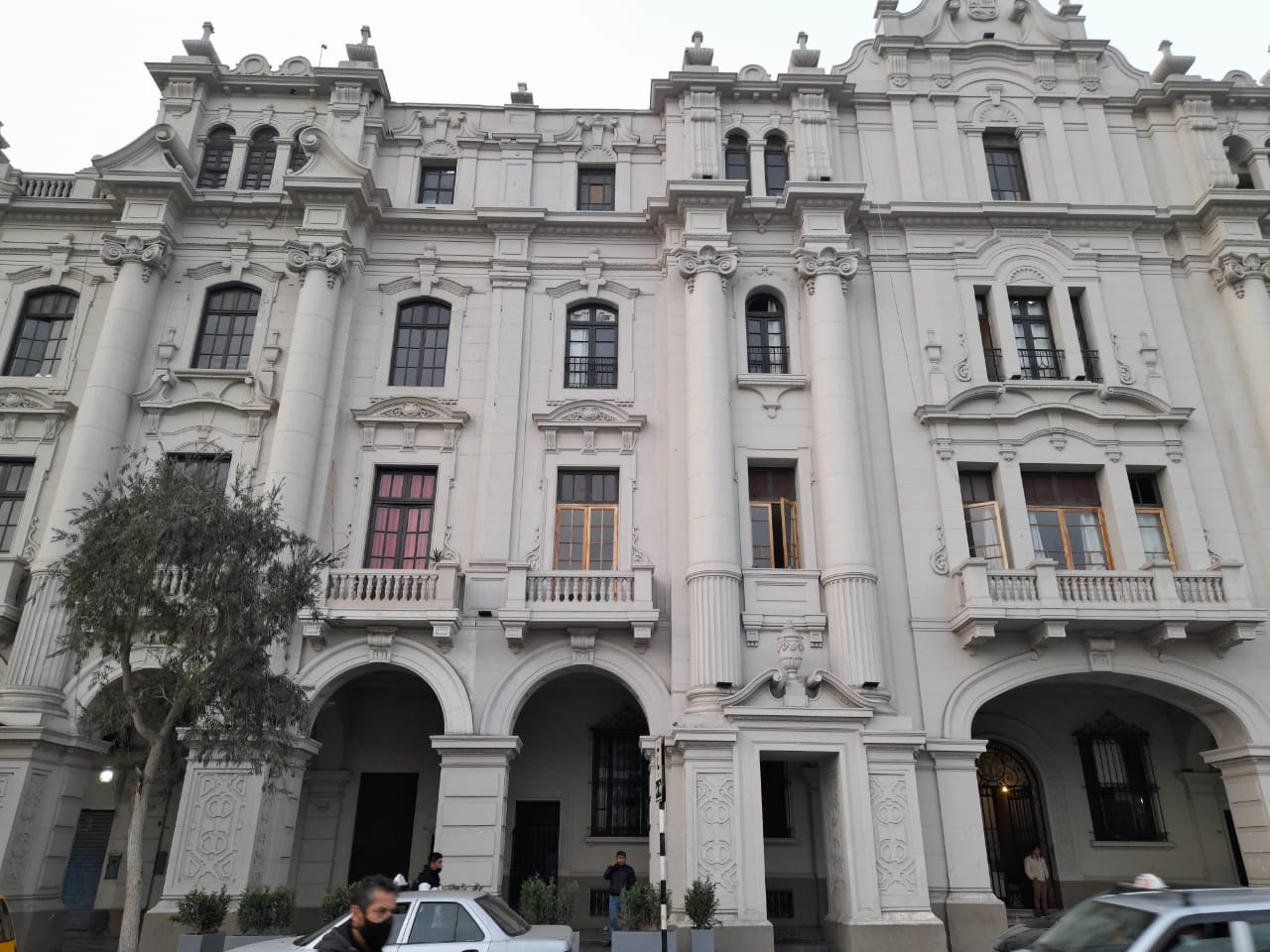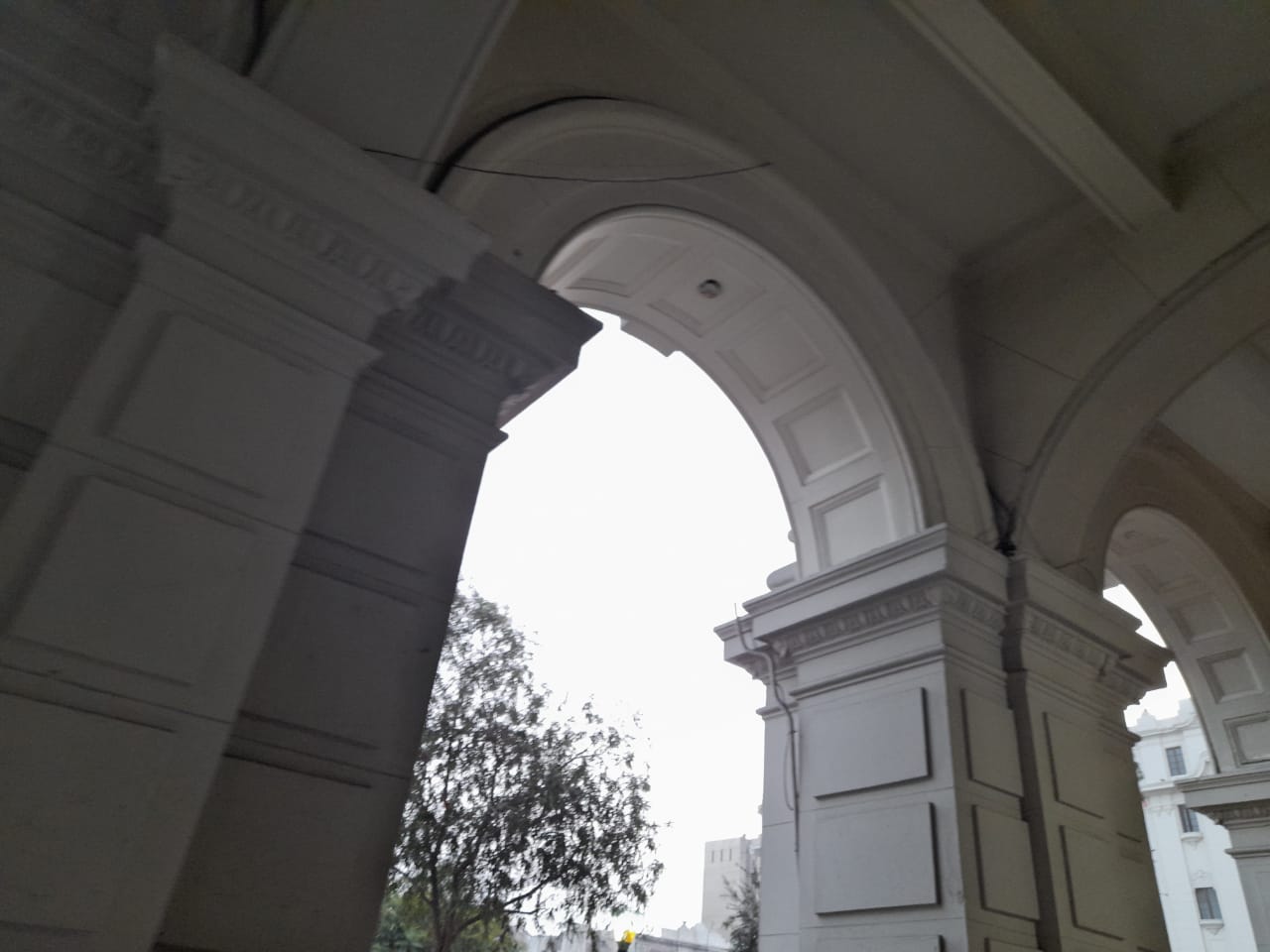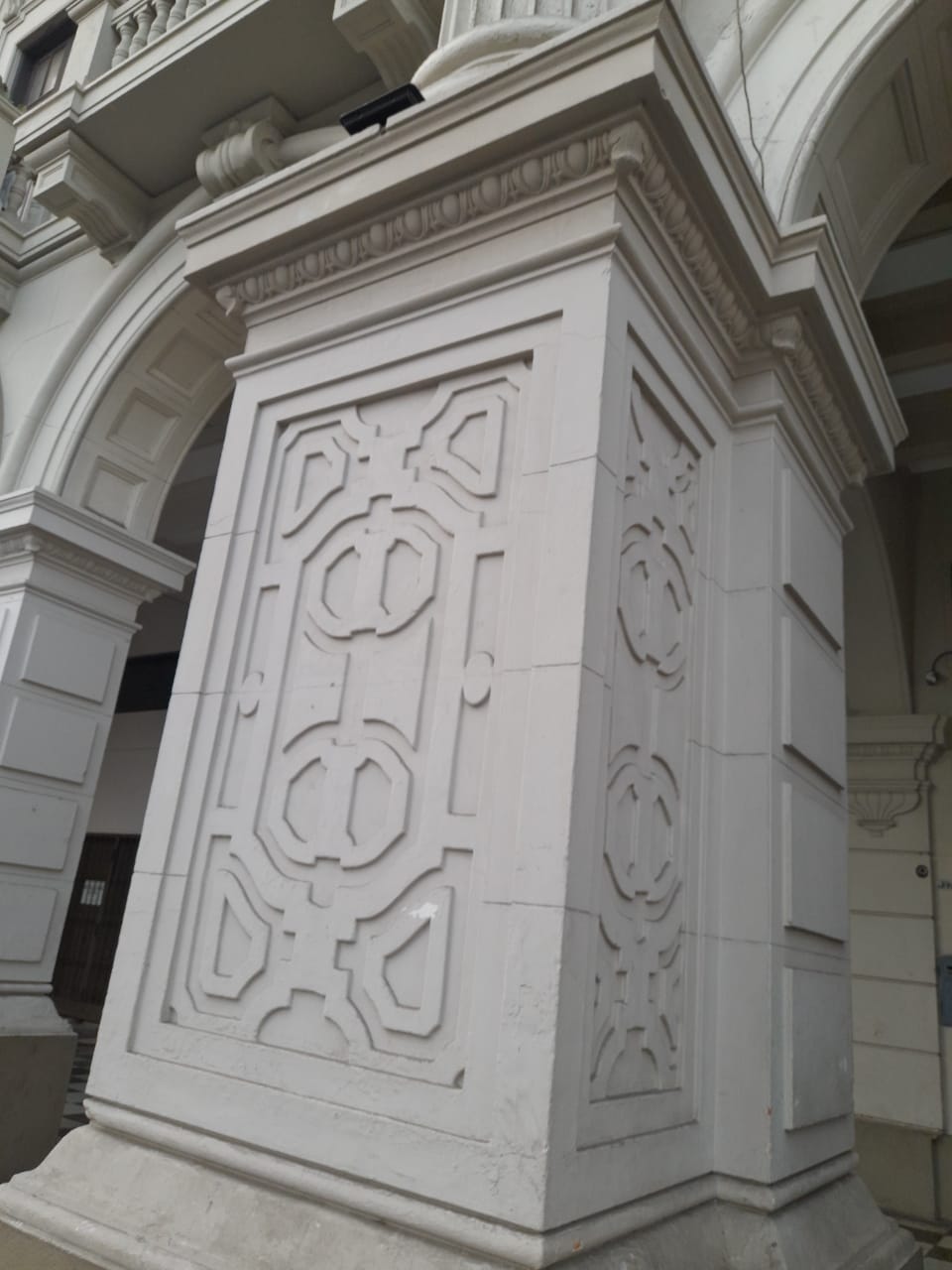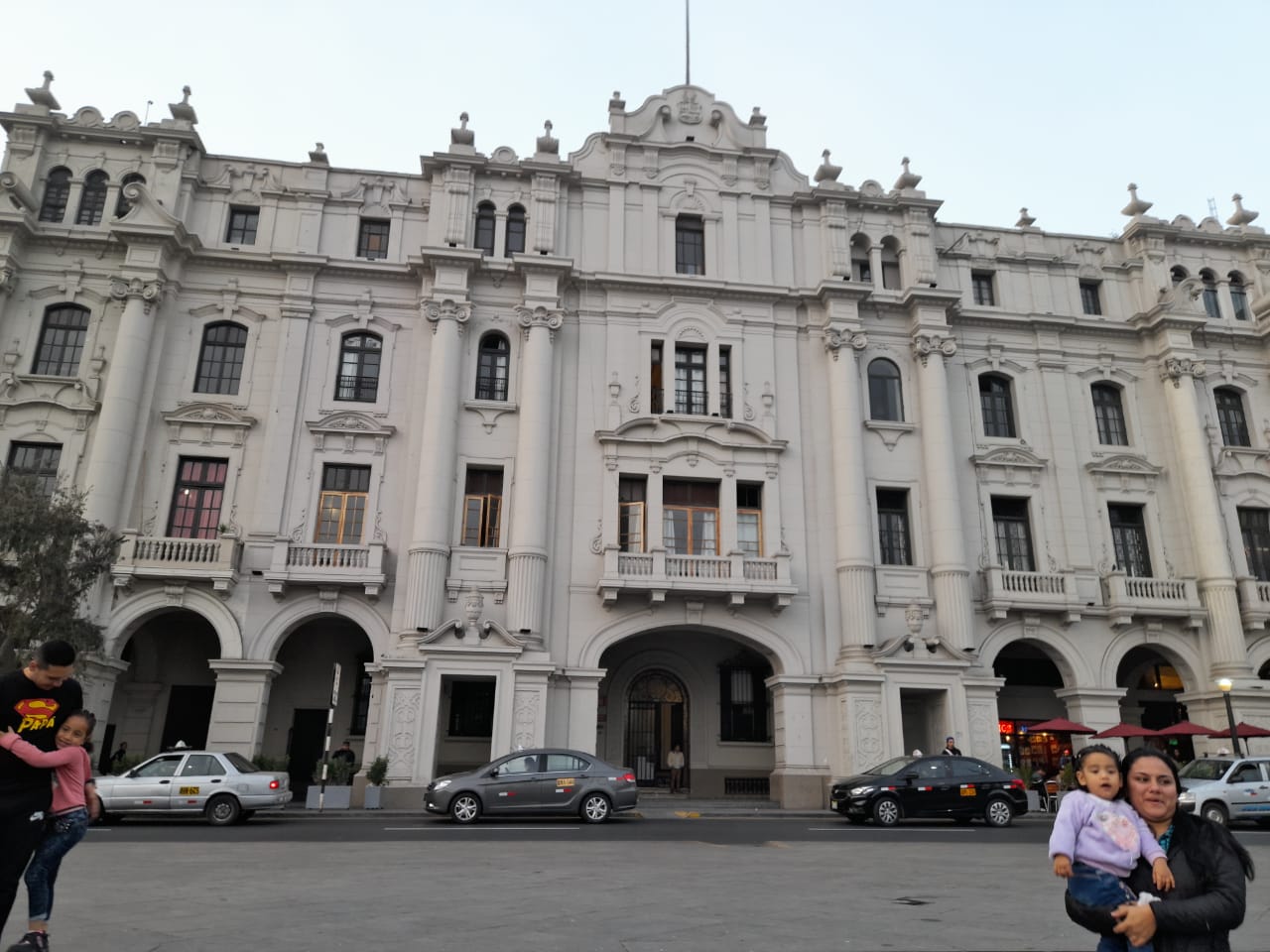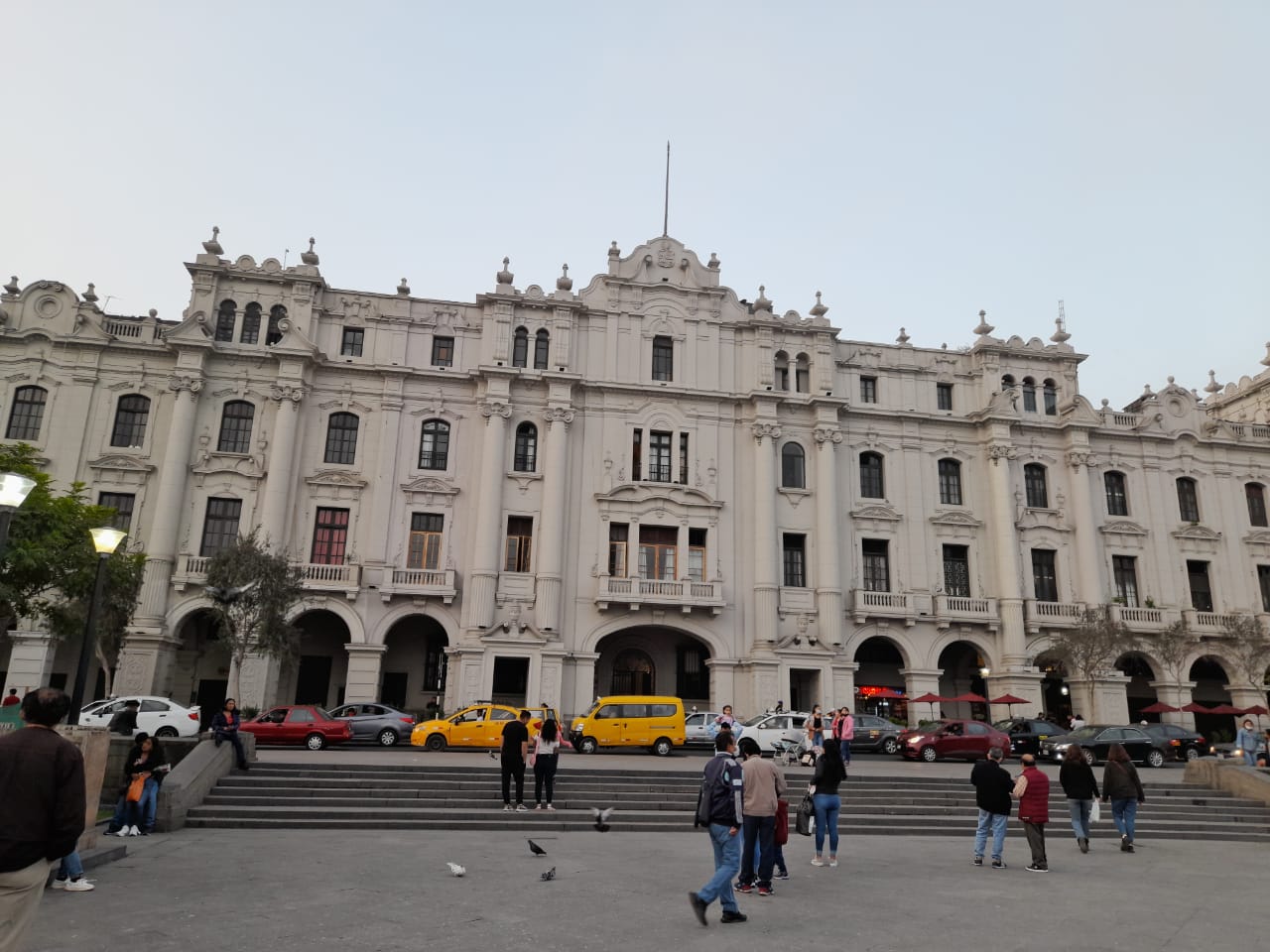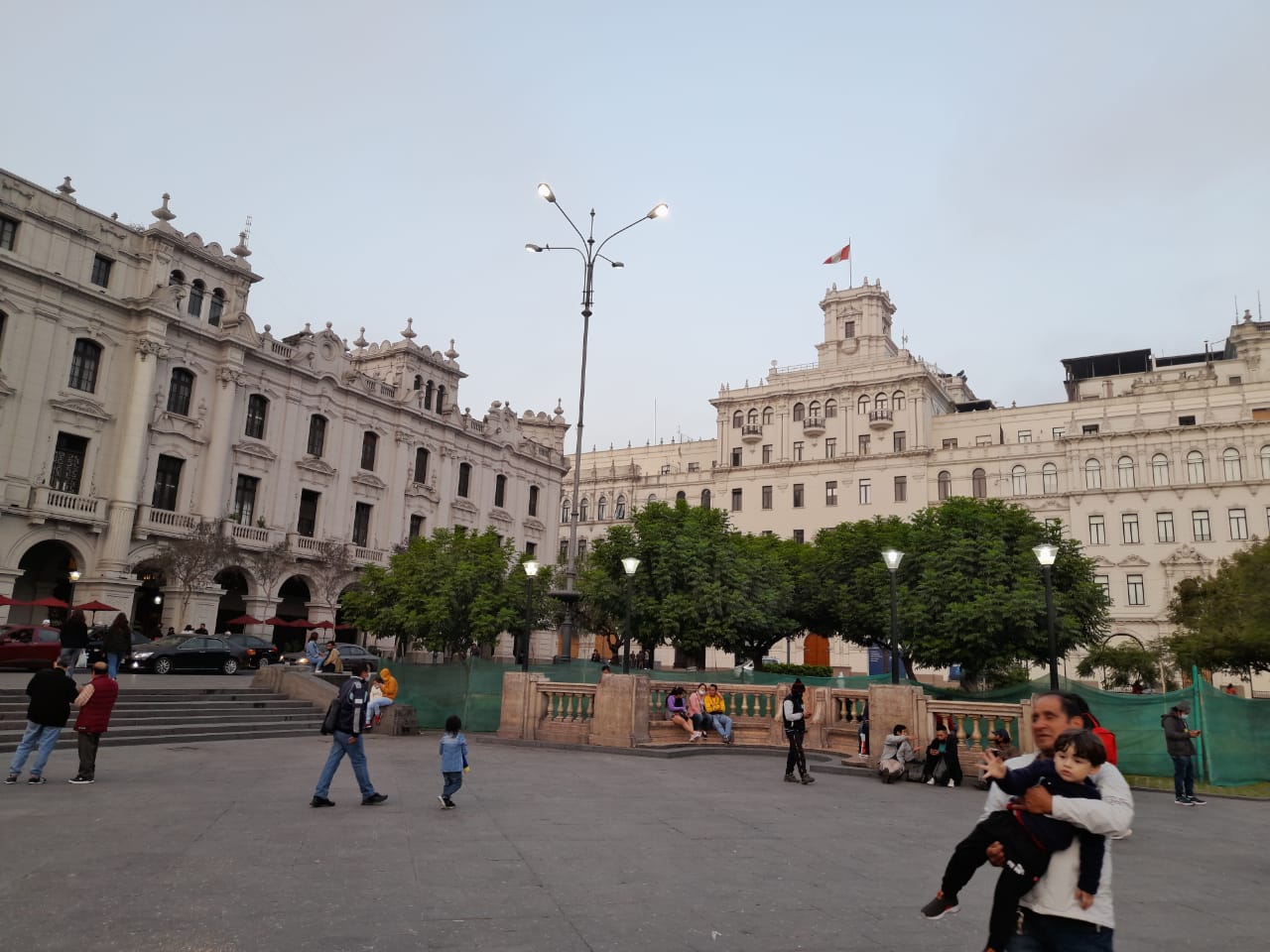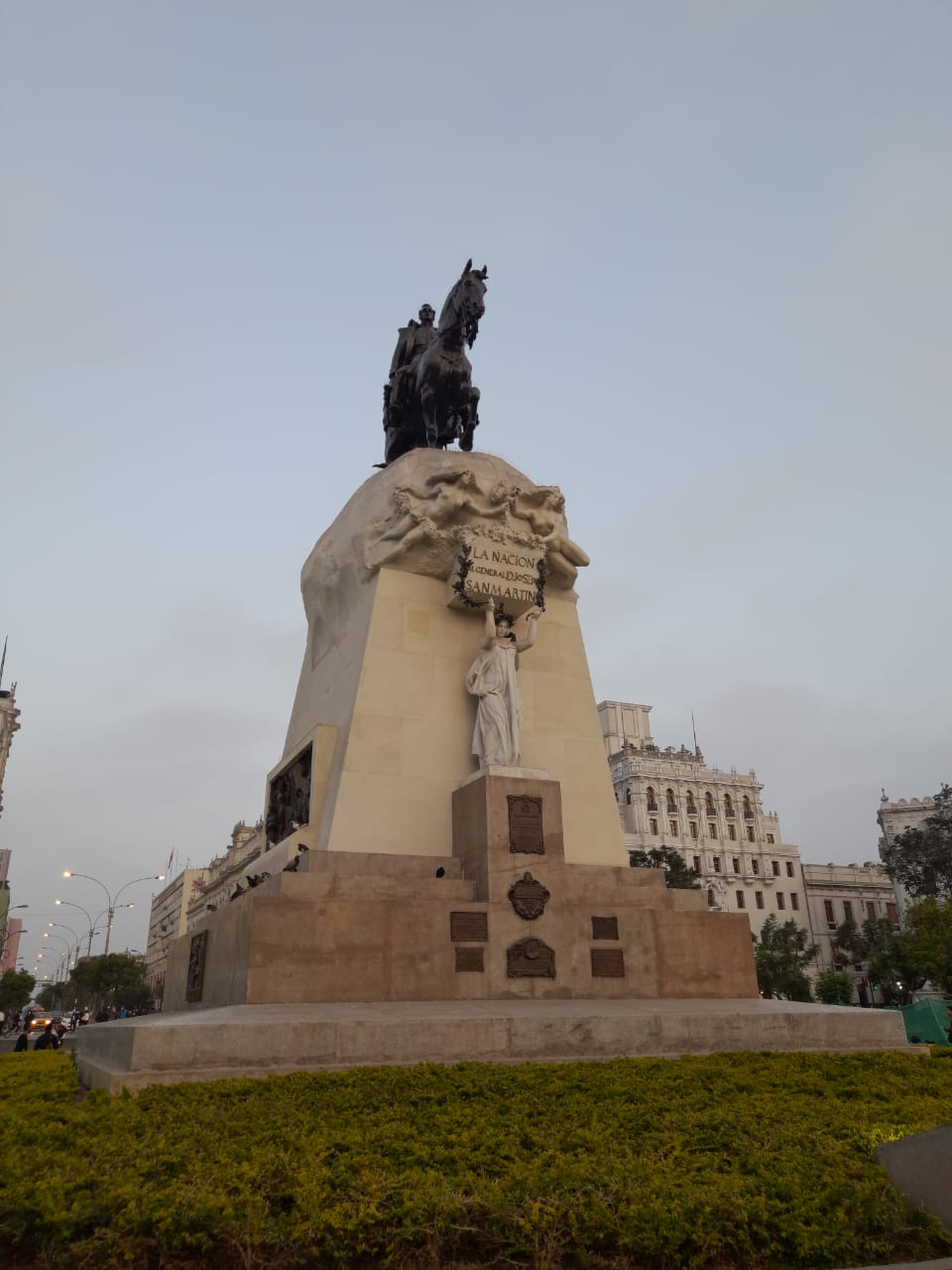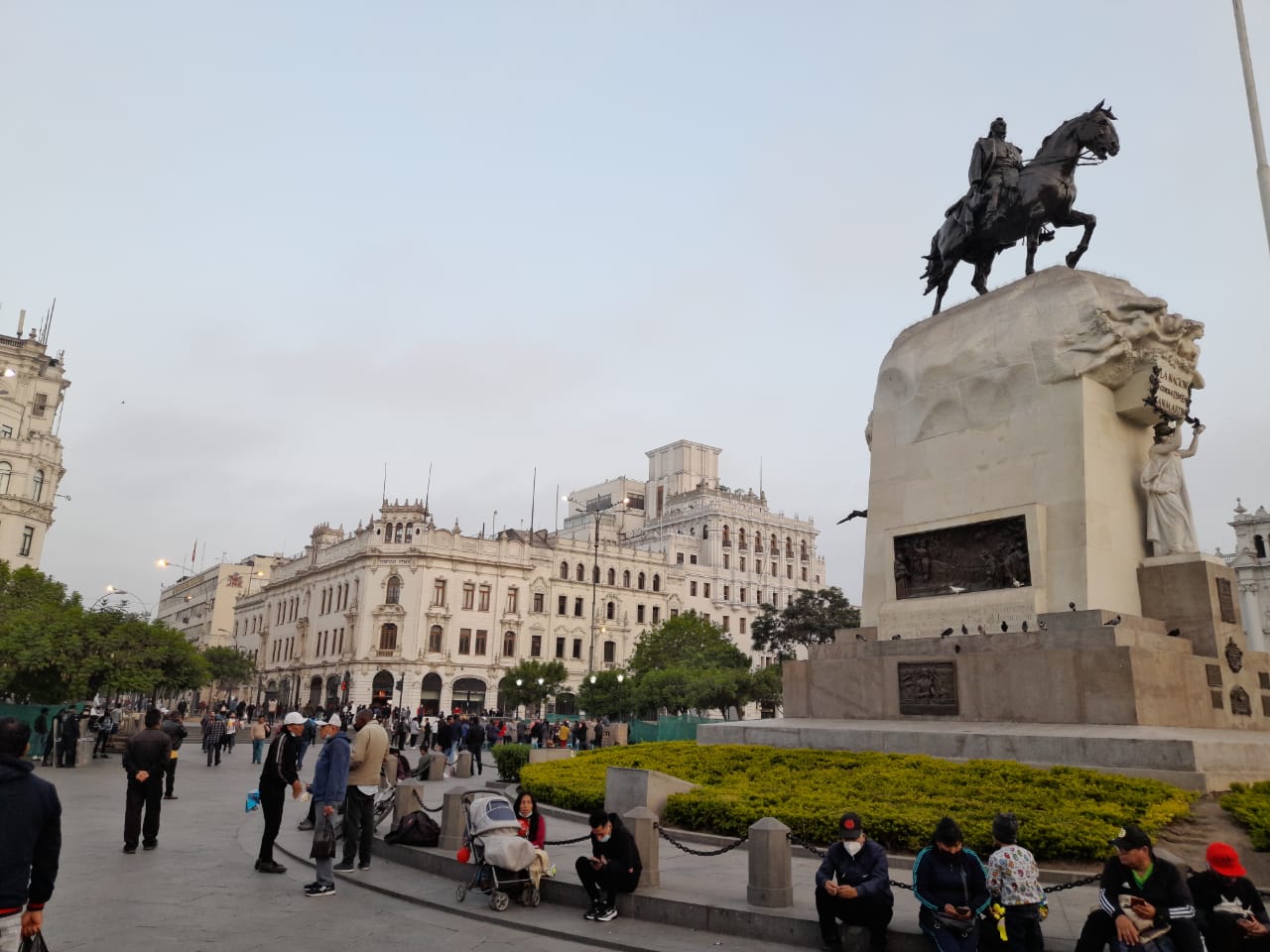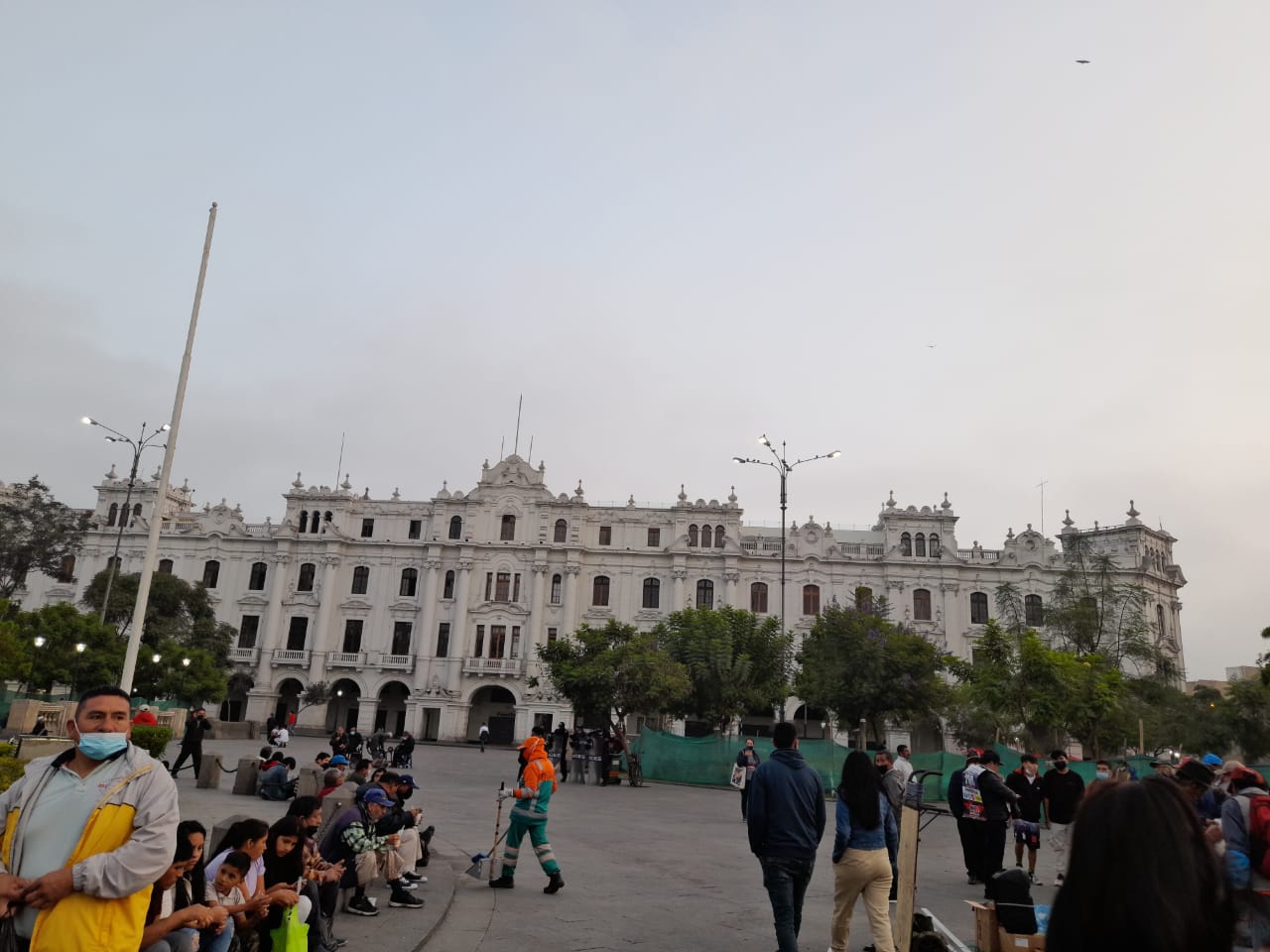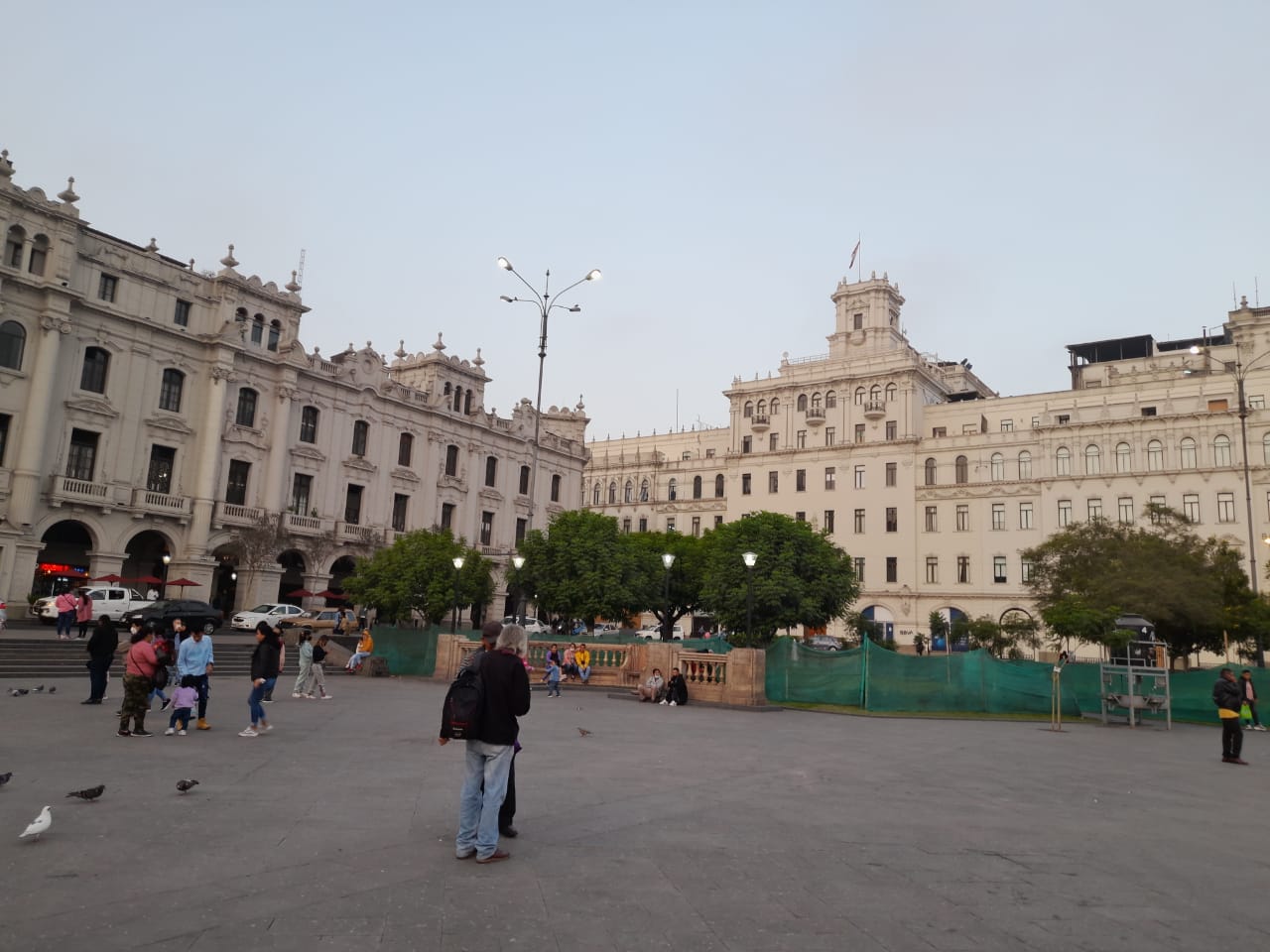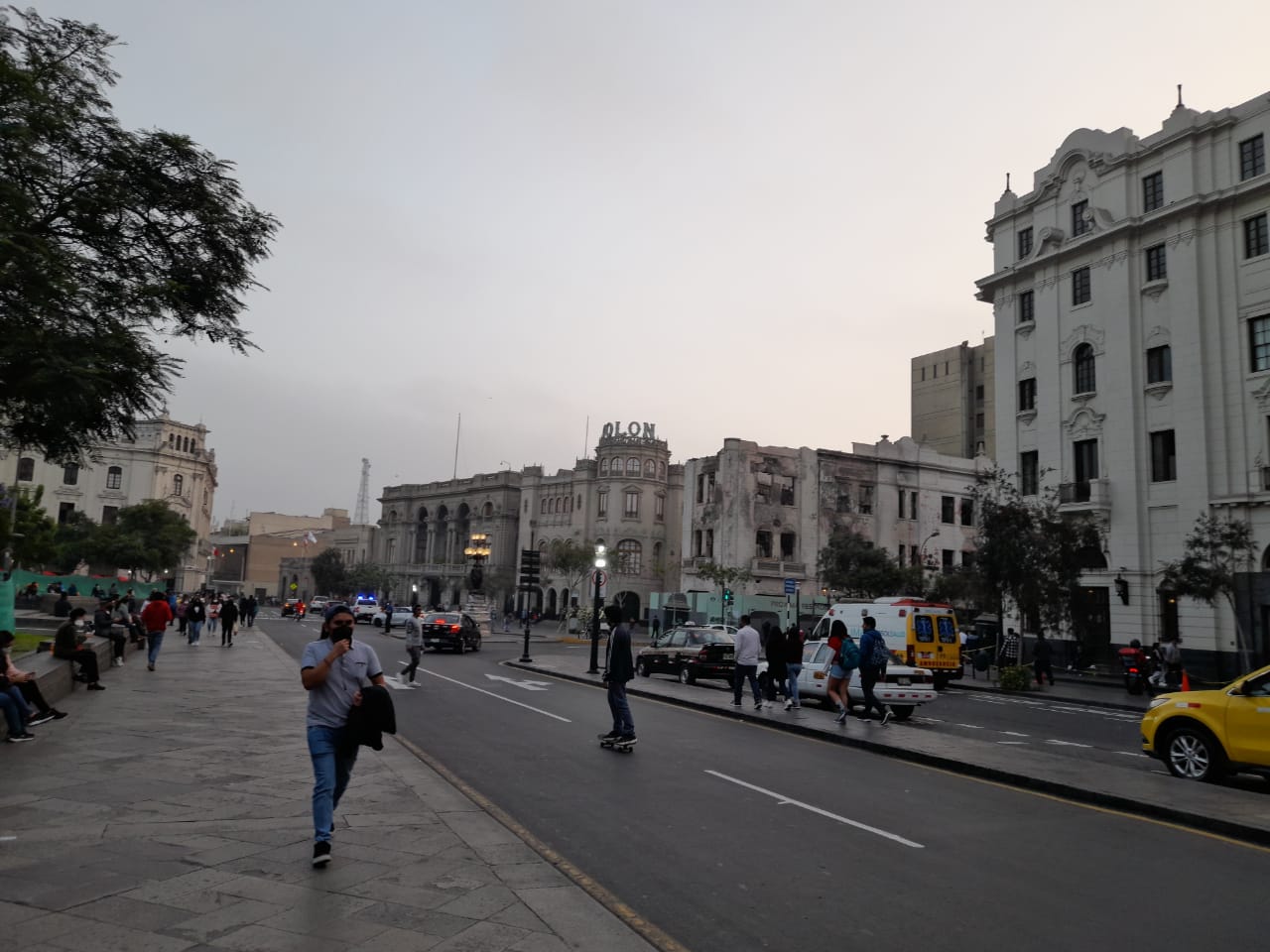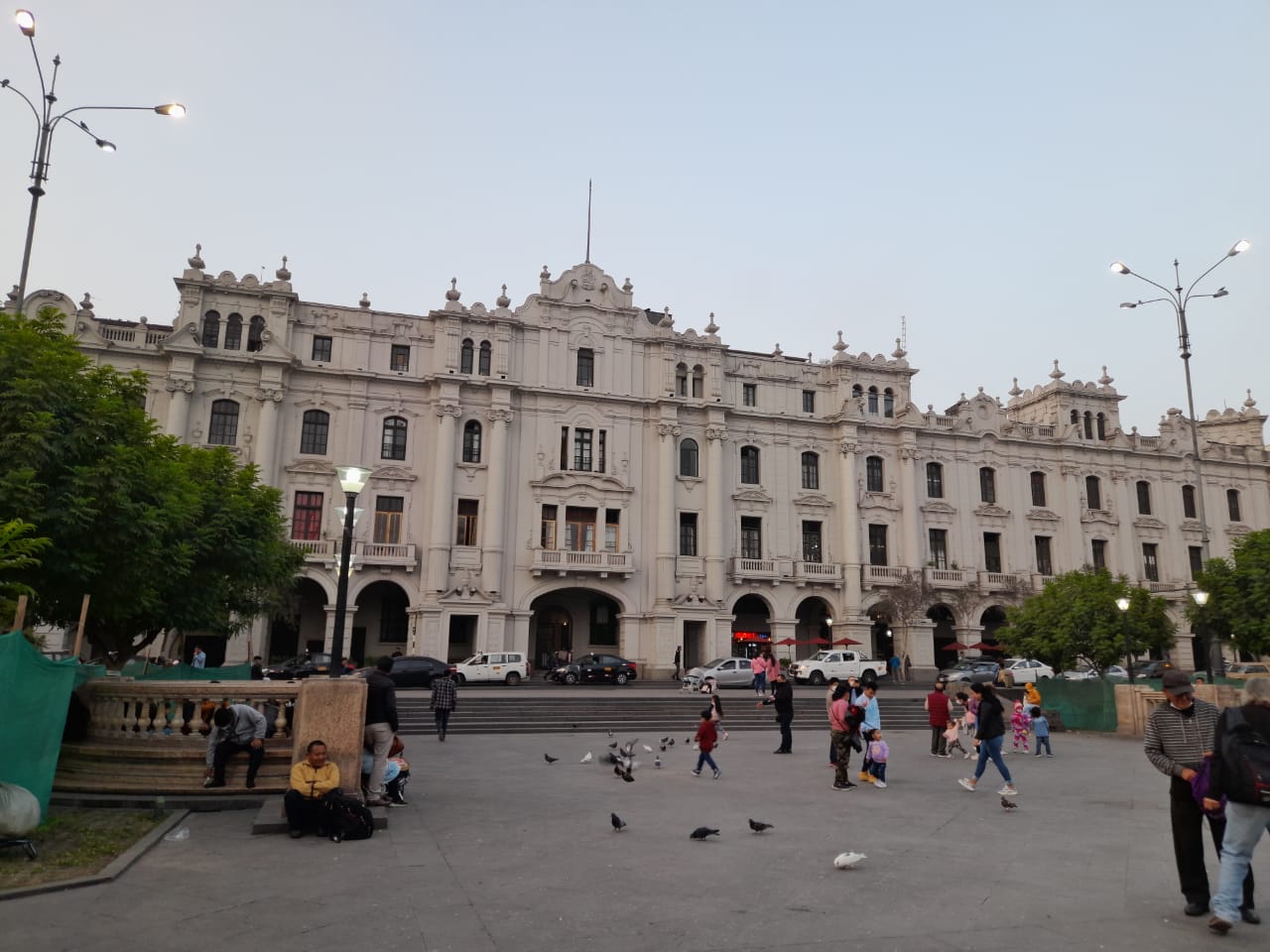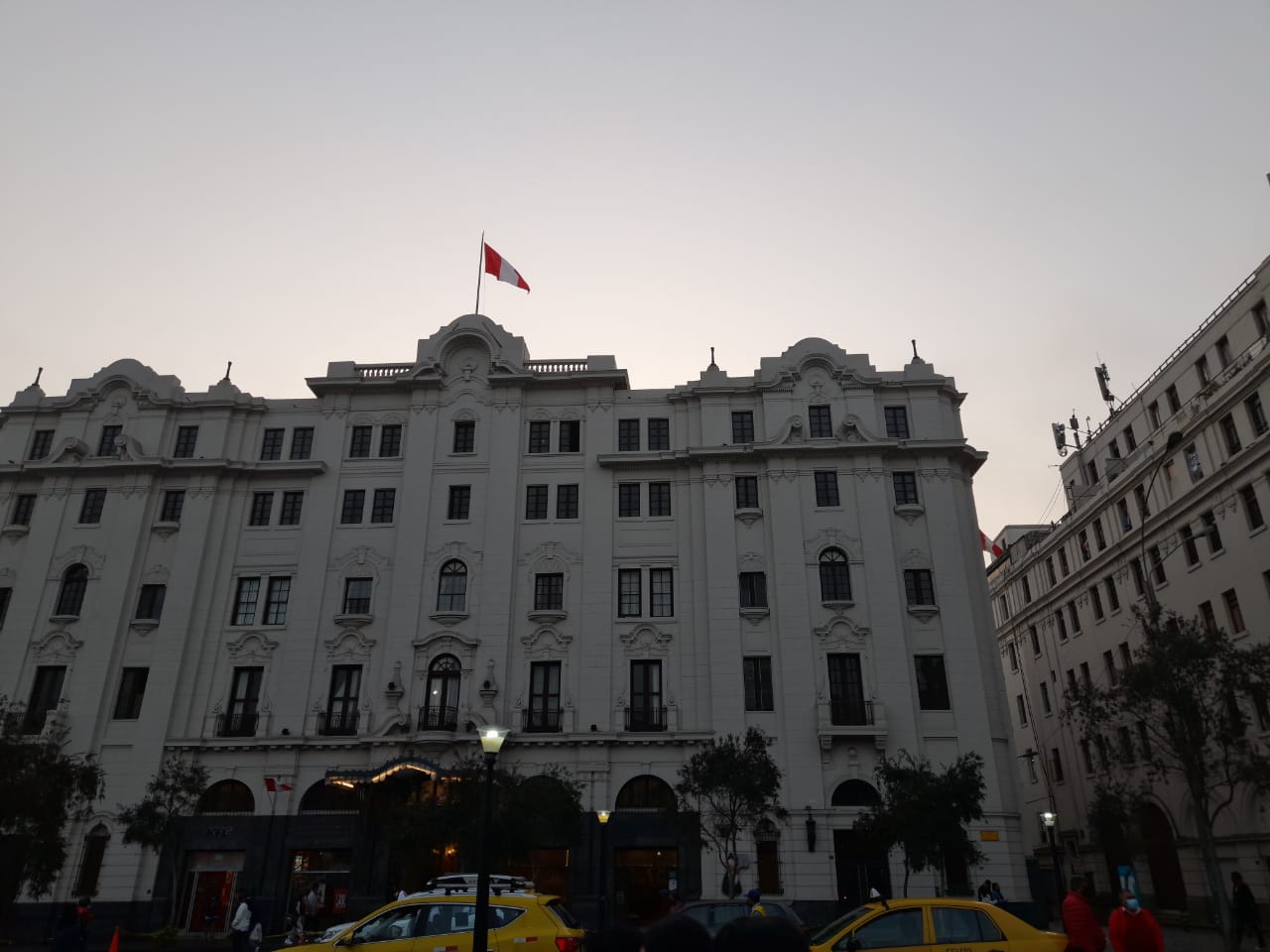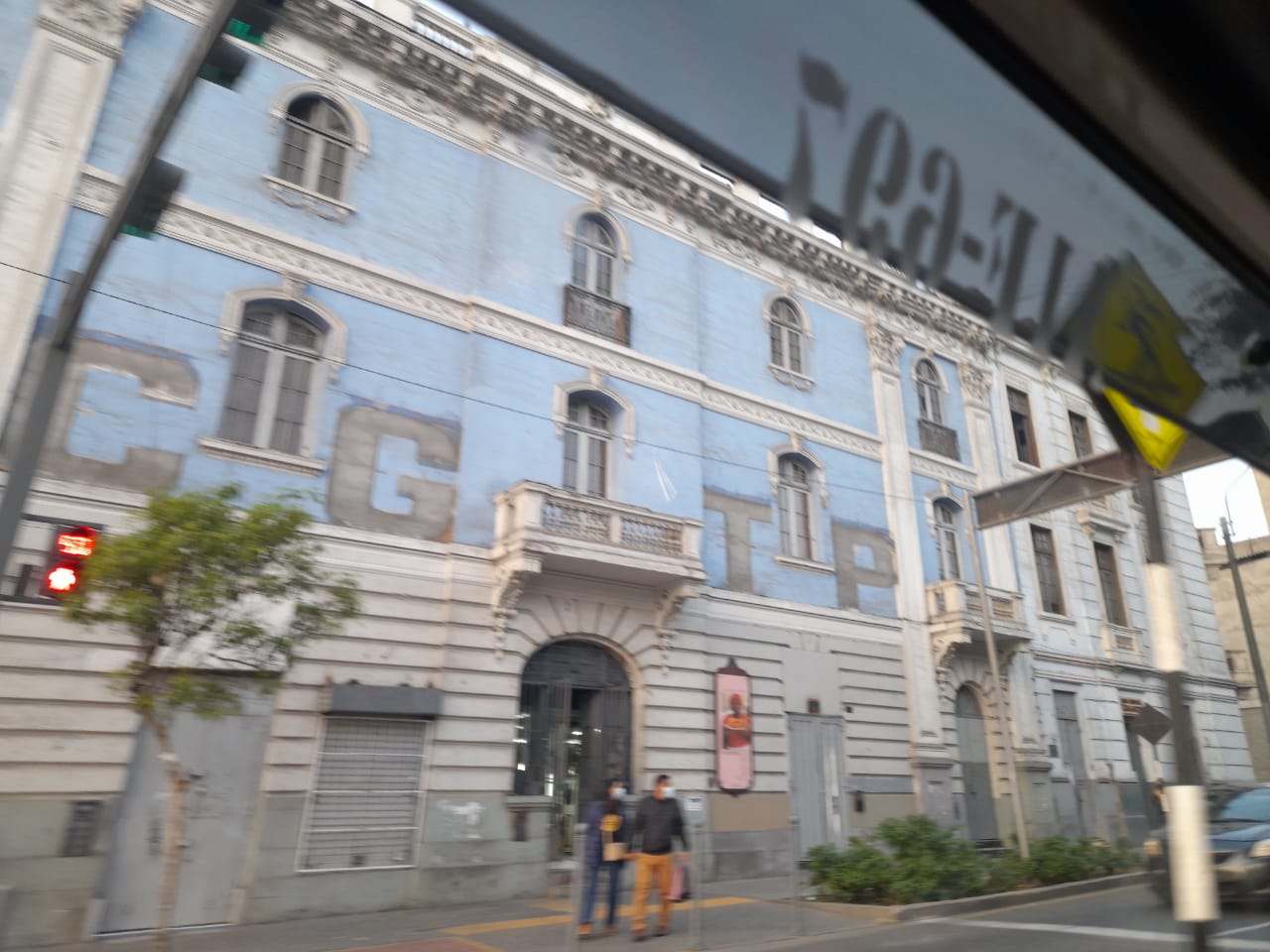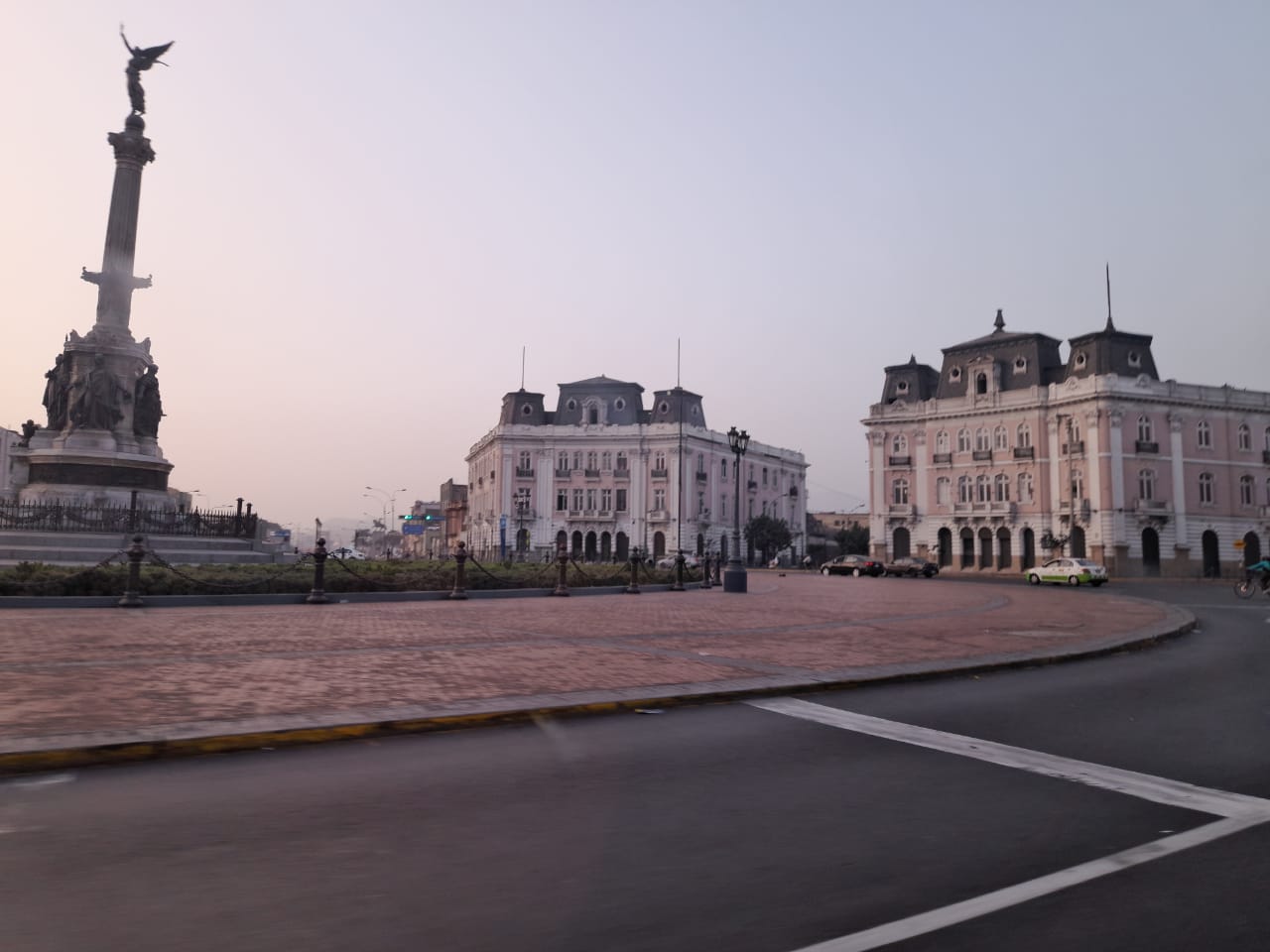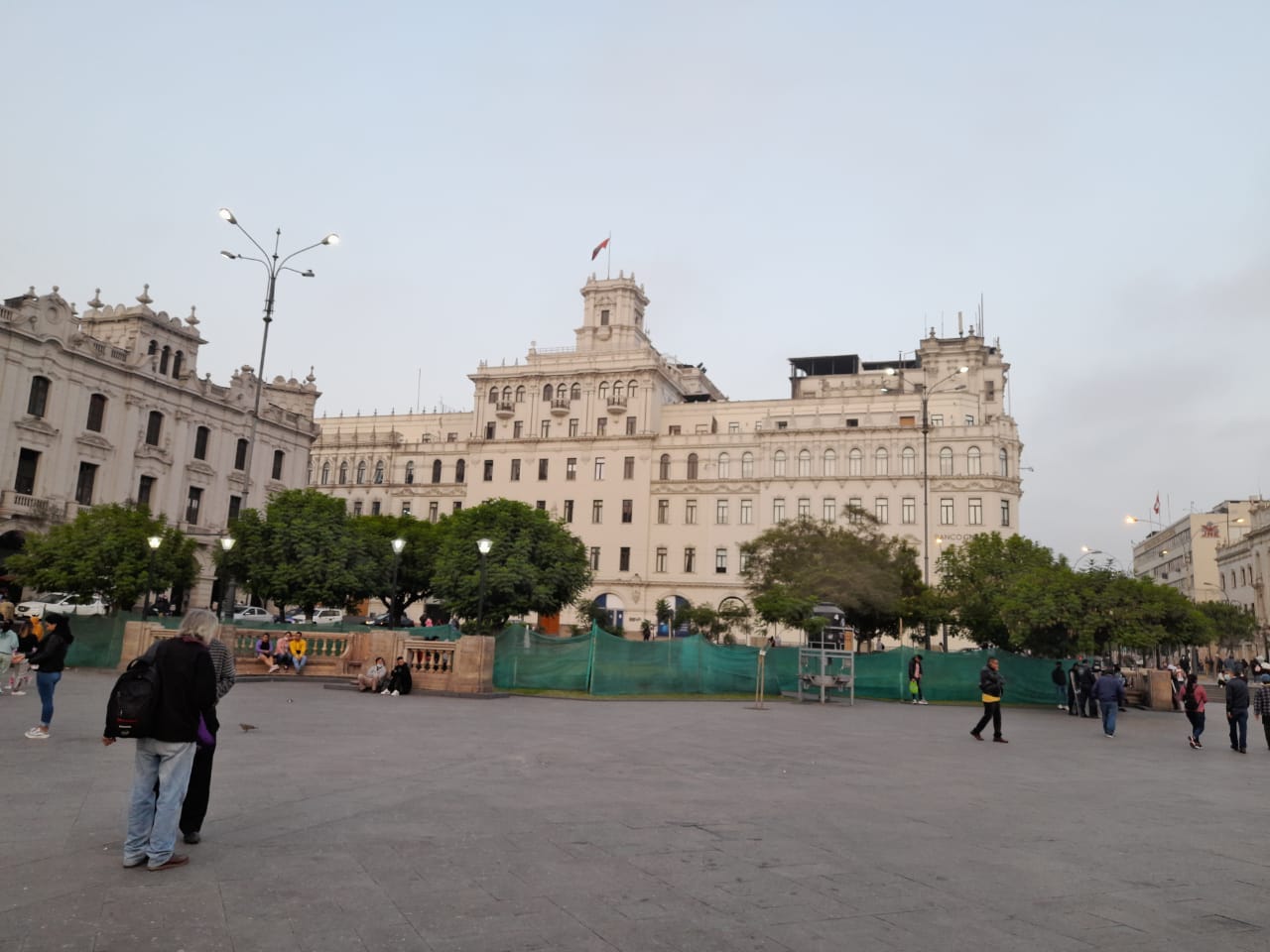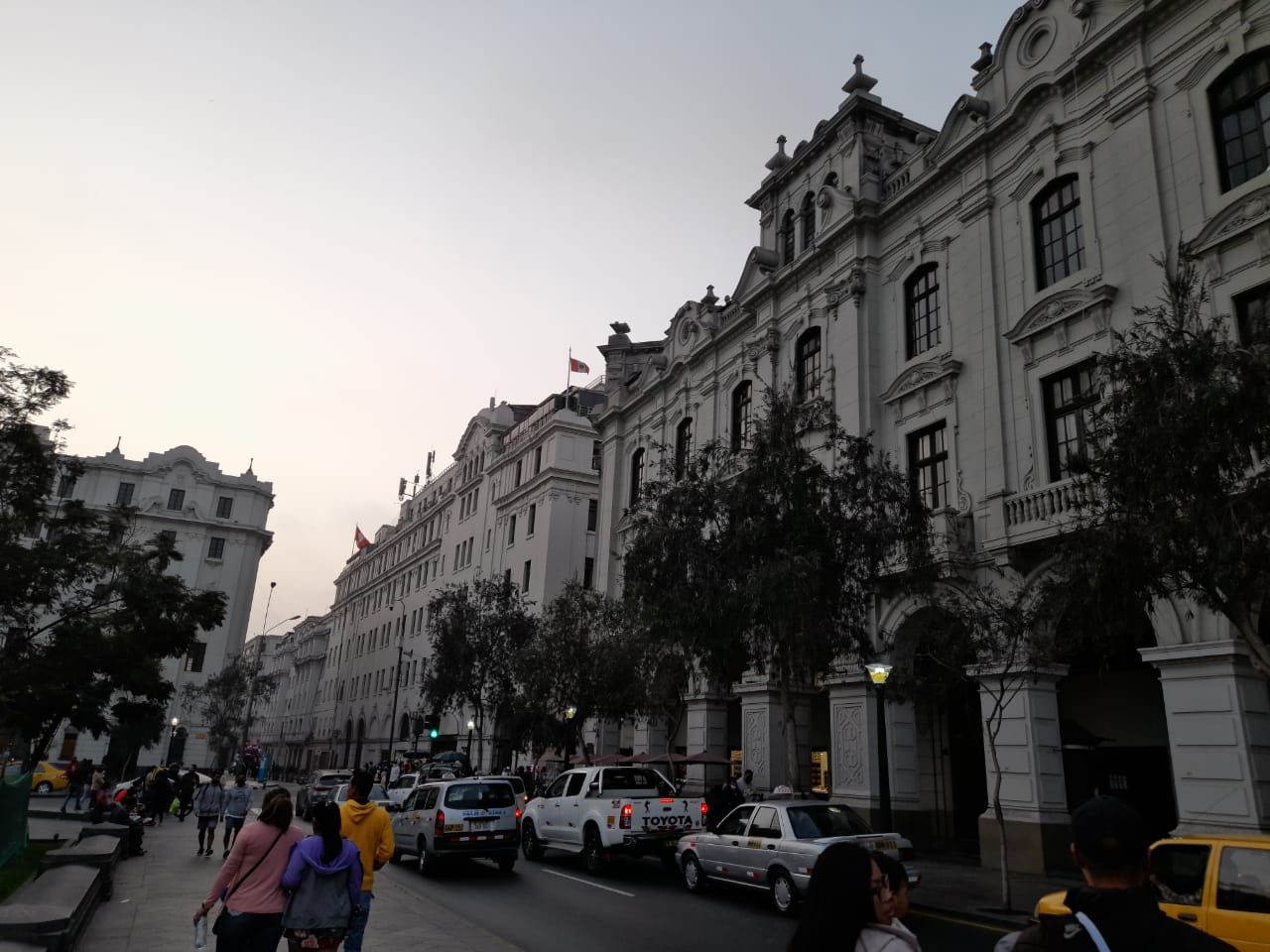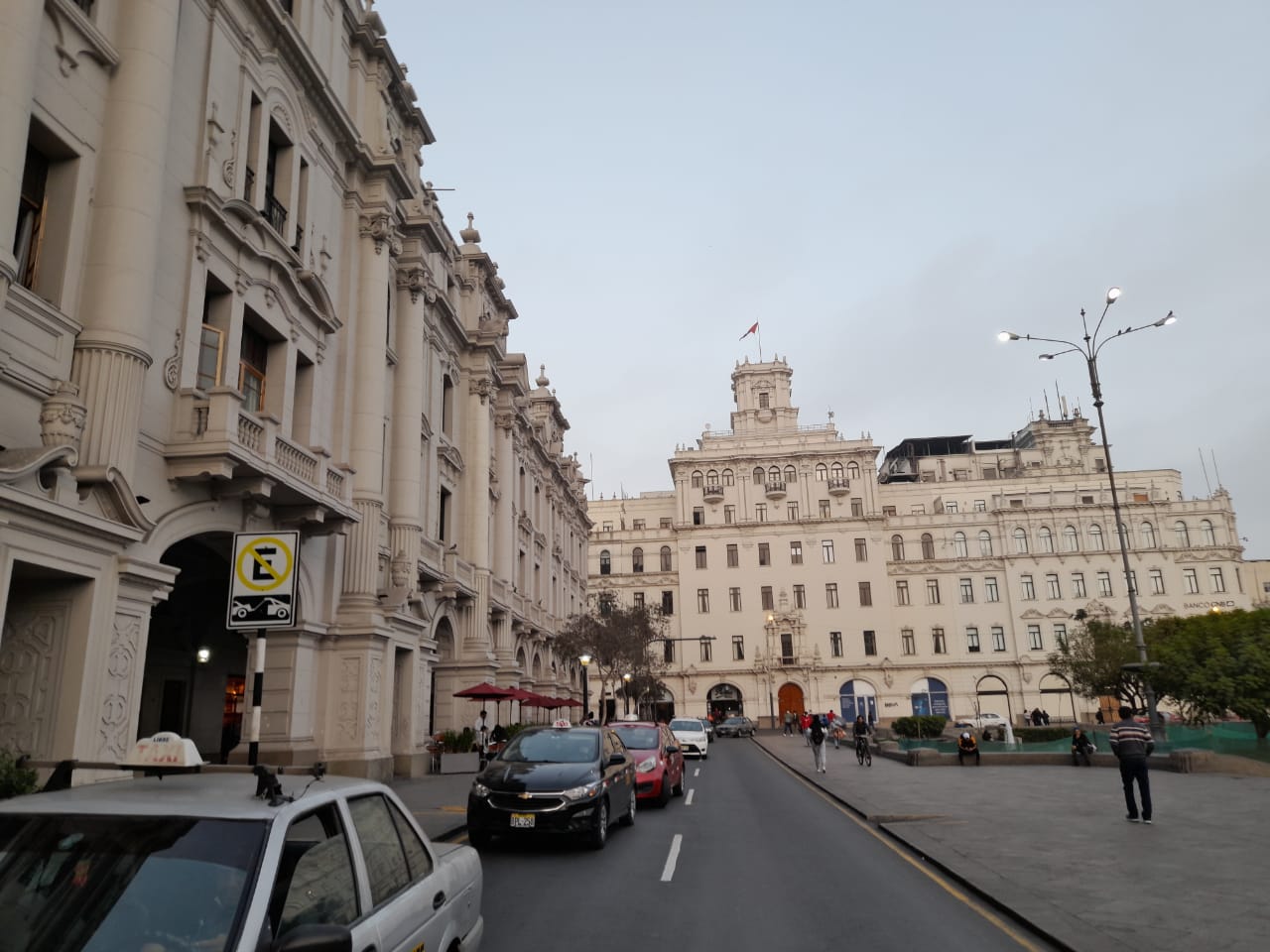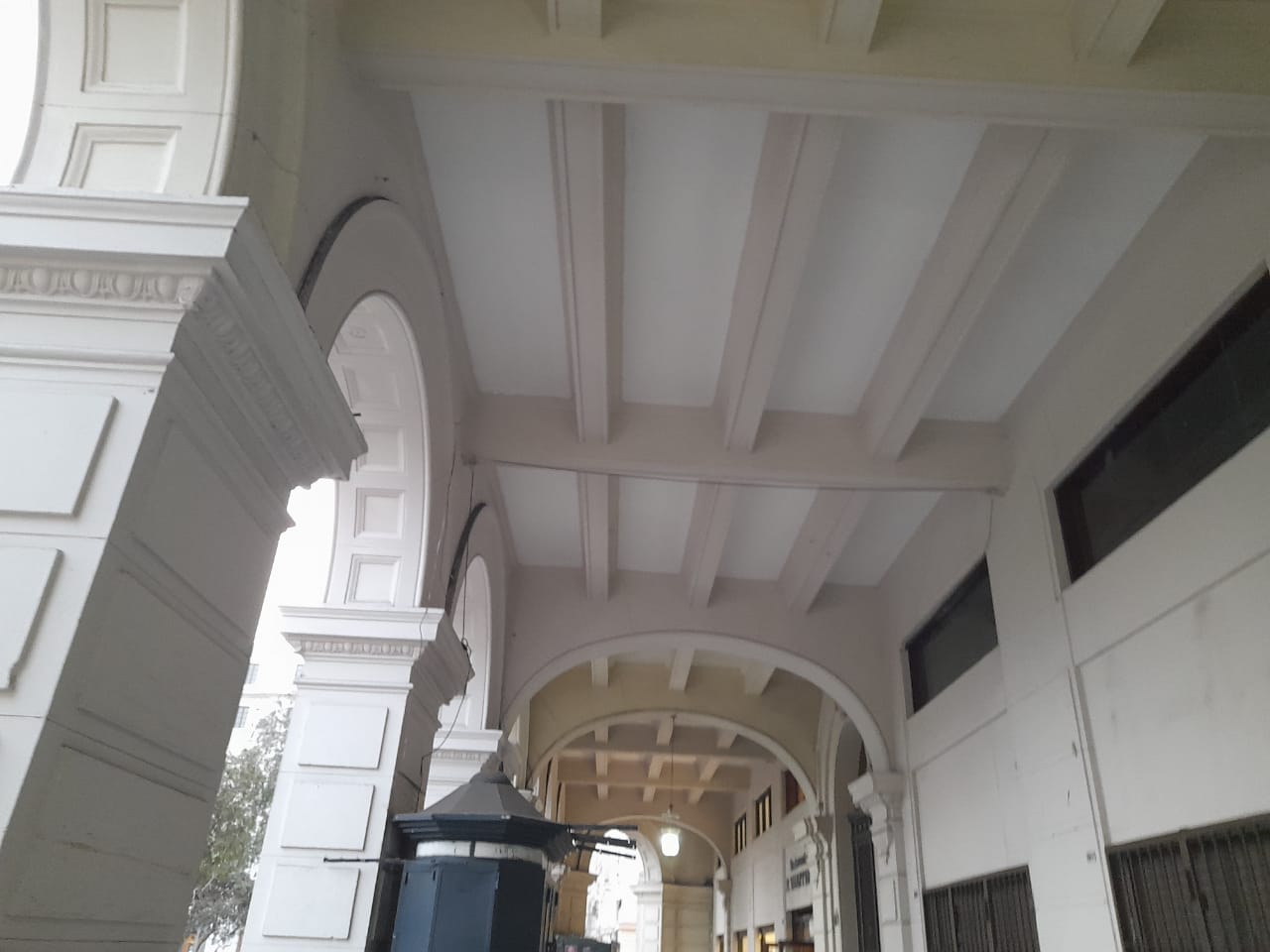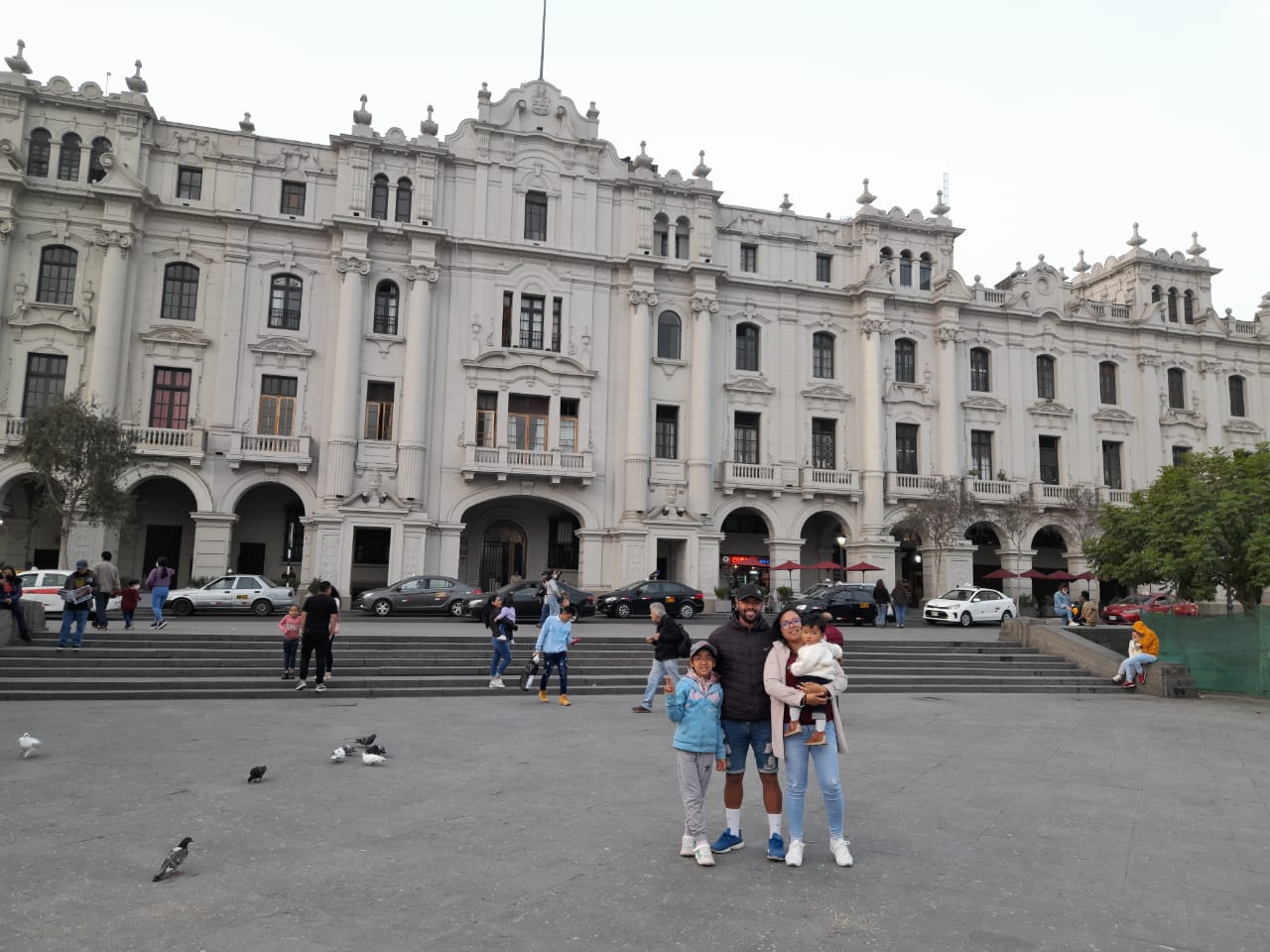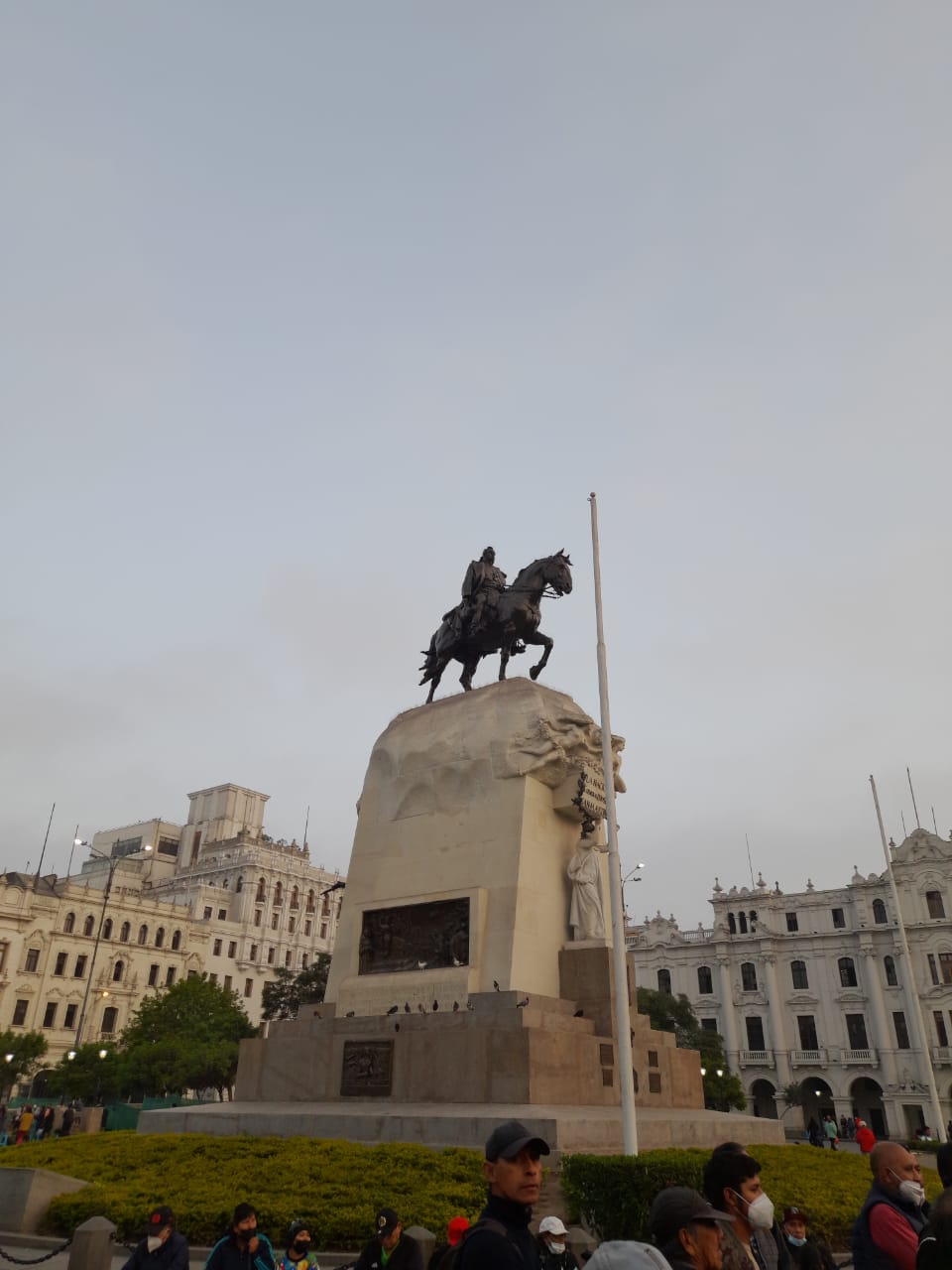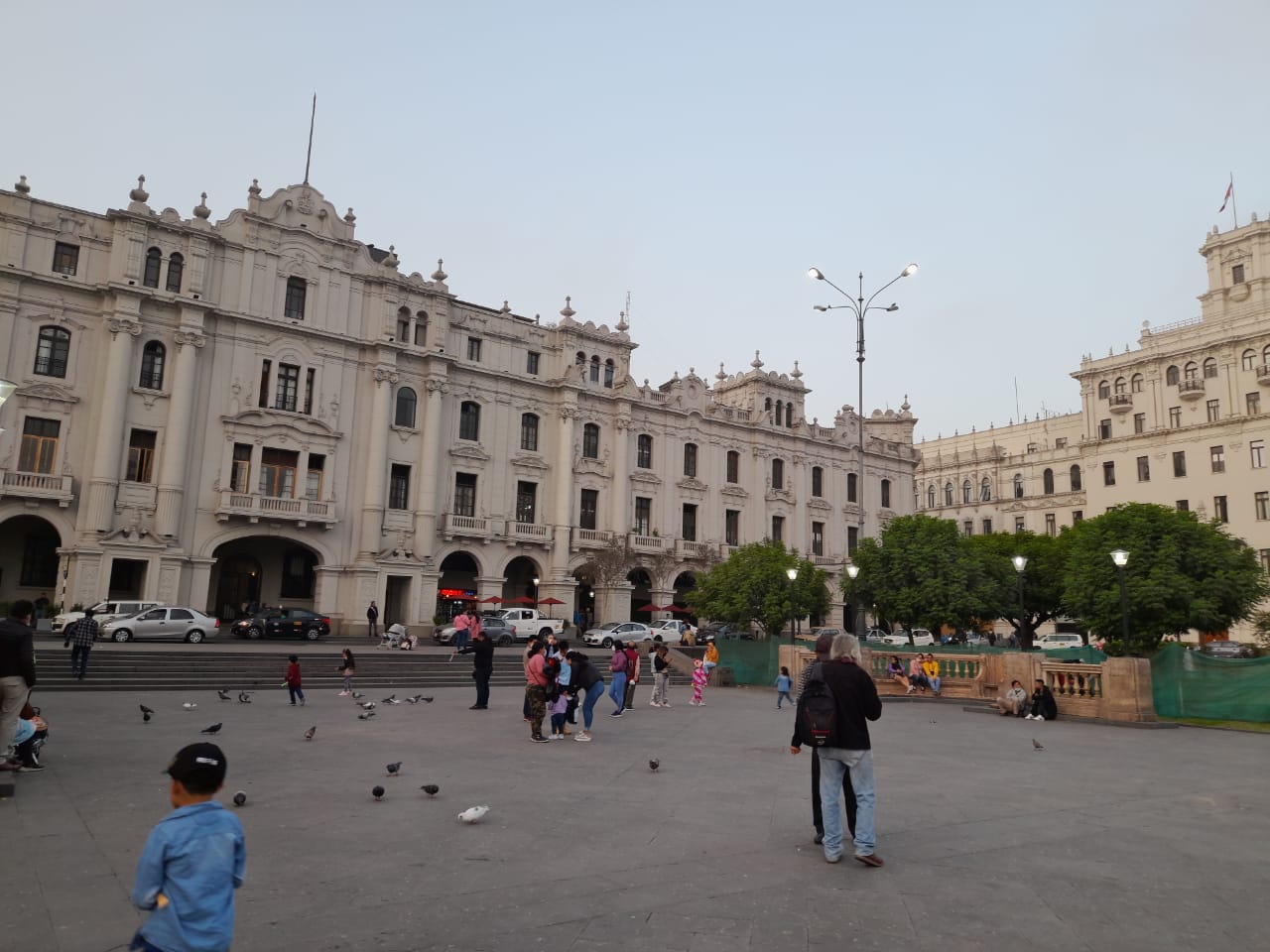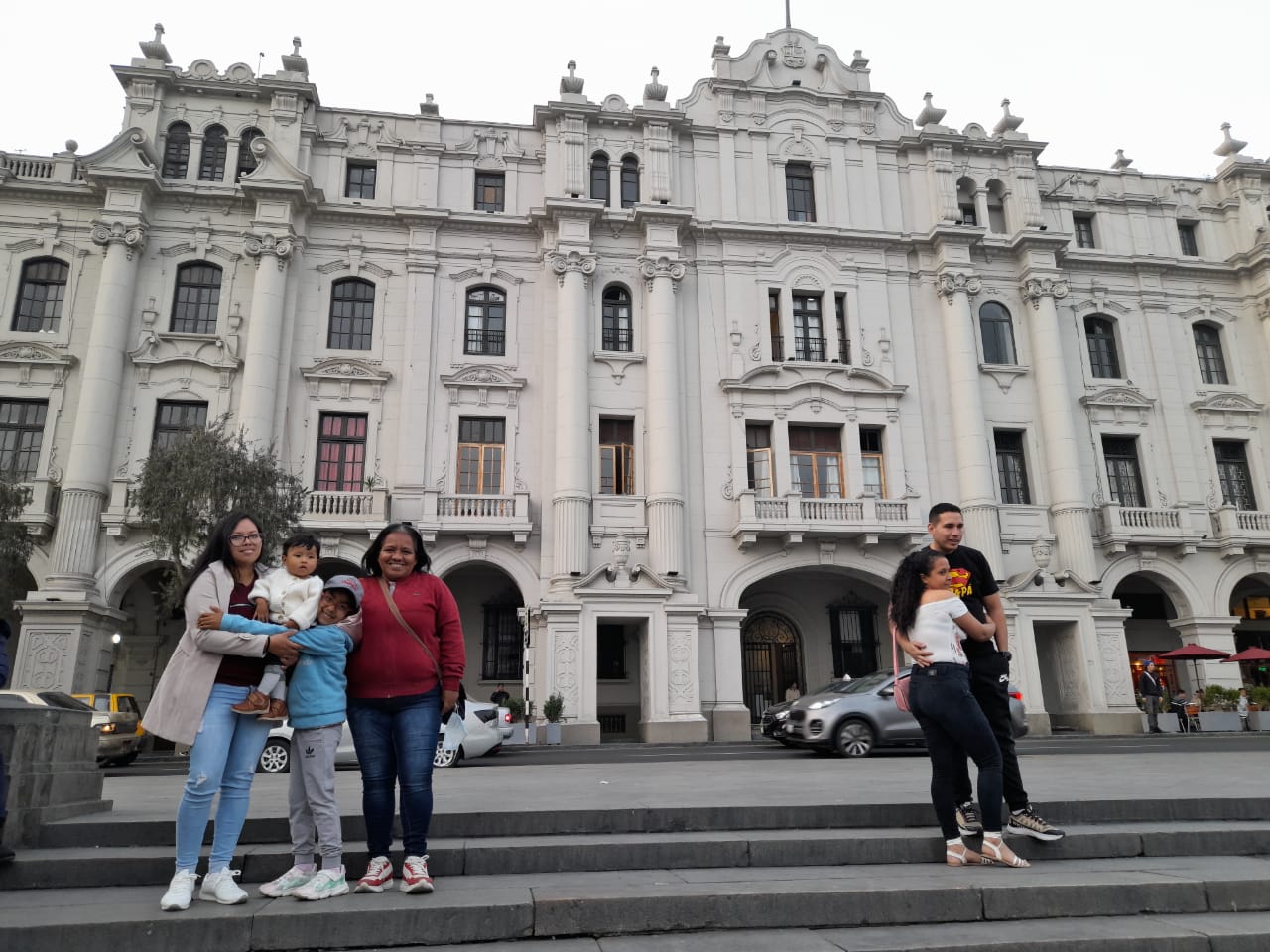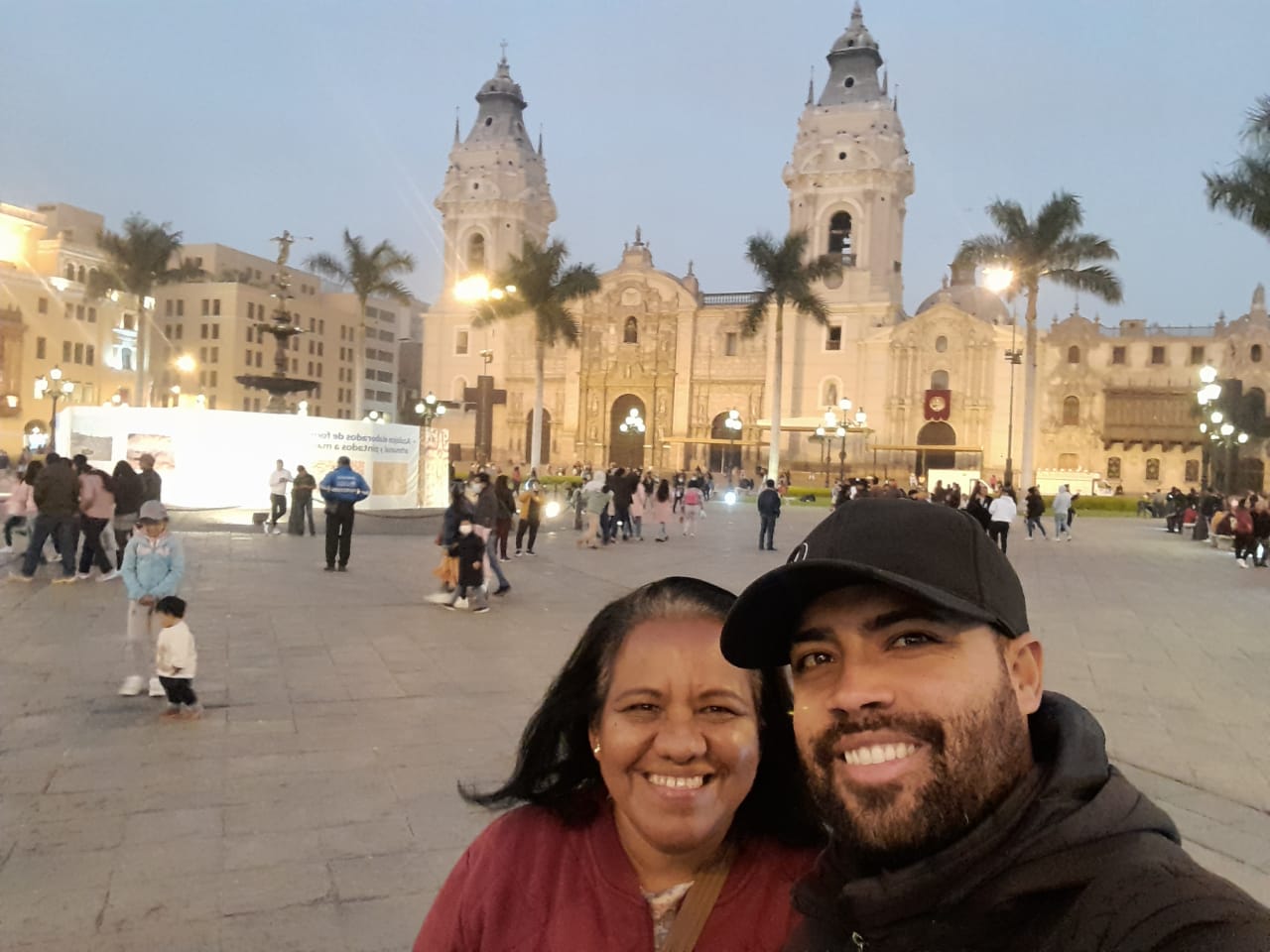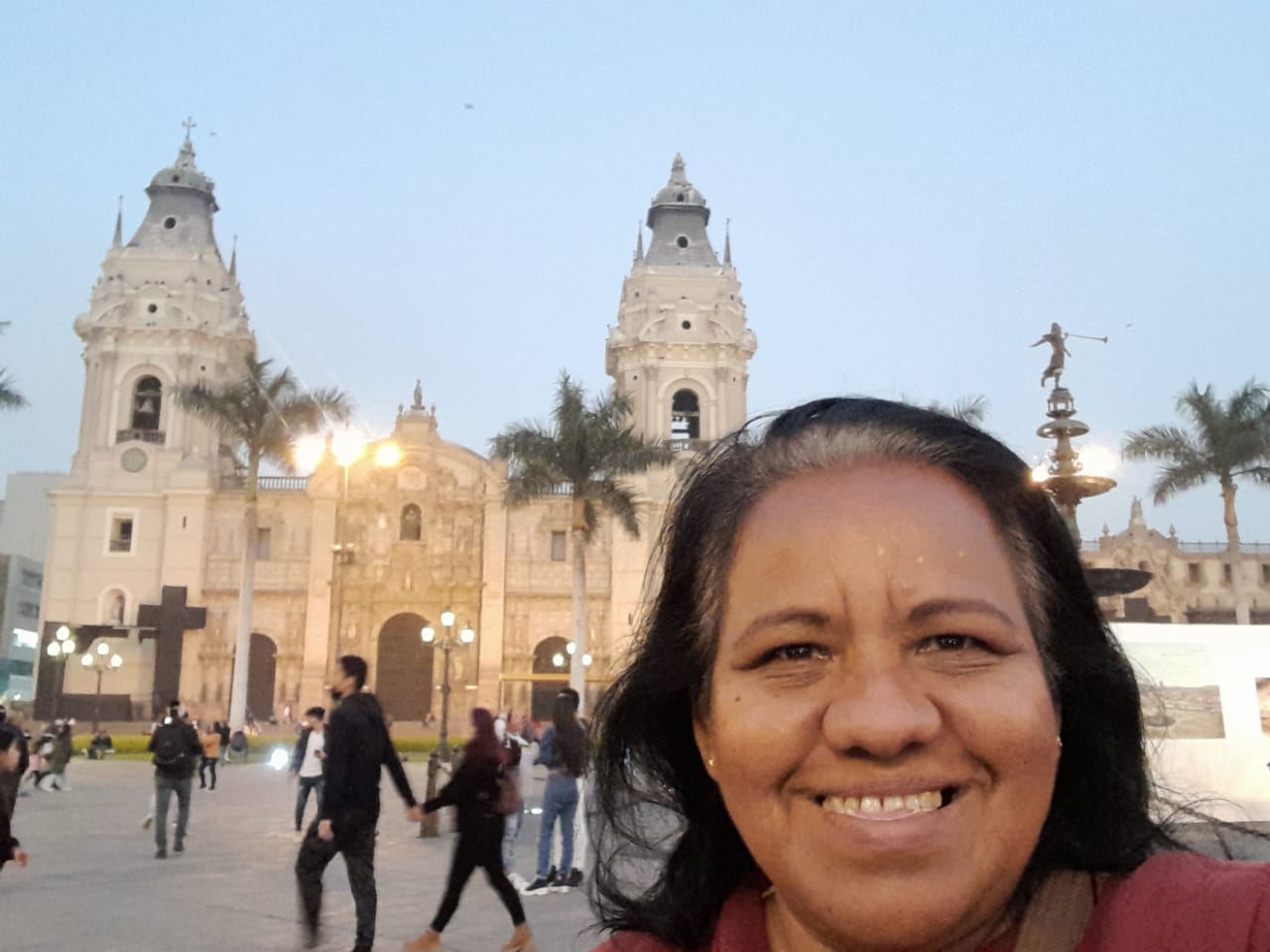 ---

---
---