Maquillaje de Halloween. Especial ¿Dulce o truco? | Halloween makeup. Special Trick or Treat?
¡Hola amigos de Gems!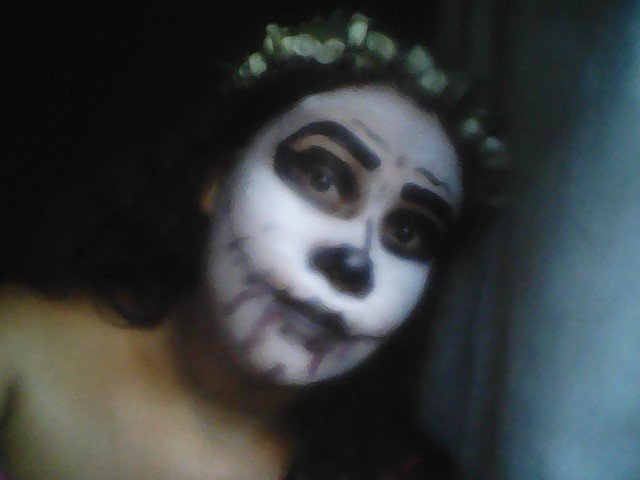 Aunque algo tarde, me animé a hacer un maquillaje en conmemoración de la pasada fecha celebrada y así hablar un poco al respecto, pues es una fecha que aunque no es nativa de nuestro país, ha venido ganando más espacio con los años.
Although somewhat late, I decided to do a makeup in commemoration of the last date celebrated and thus talk a little about it, since it is a date that although it is not native to our country, has been gaining more space over the years.

Mucha gente se niega a celebrar este día, pues además de que no es autóctono (es más, ni siquiera viene de América), su origen es europeo, es una fiesta pagana que, y con sus bases, muchos religiosos se niegan a aceptarla. Aunque esto seguirá siendo así, es inevitable que las nuevas generaciones quieran celebrar esto y, en un país tan lleno de diversidad como lo es Venezuela, creo personalmente, que habíamos tardado mucho en adoptar también dicha tradición. Donde los disfraces, las calabazas y los cuentos de terror se hacen presentes en esta "Noche de Brujas"
Many people refuse to celebrate this day, because in addition to the fact that it is not indigenous (indeed, it does not even come from America), its origin is European, it is a pagan festival that, and with its bases, many religious refuse to accept it. Although this will continue to be the case, it is inevitable that the new generations want to celebrate this and, in a country as full of diversity as Venezuela, I personally believe that it had taken us a long time to also adopt this tradition. Where costumes, pumpkins and horror stories are present in this "Halloween"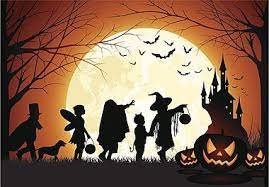 Fuente
---
Quise hacer una especie de calavera con un ligero toque mexicano, pues después también se celebró el día de los muertos. Como ya sabrán, eso del maquillaje no se me da muy bien. Pero, soy muy curiosa y quise sentirme parte de esta celebración que todos a mi alrededor tomaron en cuenta y qué lugar mejor para expresarlo, que aquí, en otra entrega de mi humilde blog, jaja.
I wanted to make a kind of skull with a slight Mexican touch, because afterwards the day of the dead was also celebrated. As you know, I am not very good at makeup. But, I am very curious and I wanted to feel part of this celebration that everyone around me took into account and what better place to express it, than here, in another installment of my humble blog, haha.

Primero, pinté todo el rostro con pintura blanca y detallé los labios y las grandes cicatrices de negro, al igual que las cejas y los ojos.
First, I painted the entire face with white paint and detailed the lips and large scars with black, as well as the eyebrows and eyes.
---
Luego agregué algunos detalles más, como la sangre y las líneas de la frente y di por terminada mi gran obra de arte, ja.
Then I added a few more details like blood and forehead lines and finished my great artwork ha.
¿Dulce o truco? | Trick or treat?
¡Cuídense mucho, apreciados compañeros! | Take good care of yourselves, dear colleagues!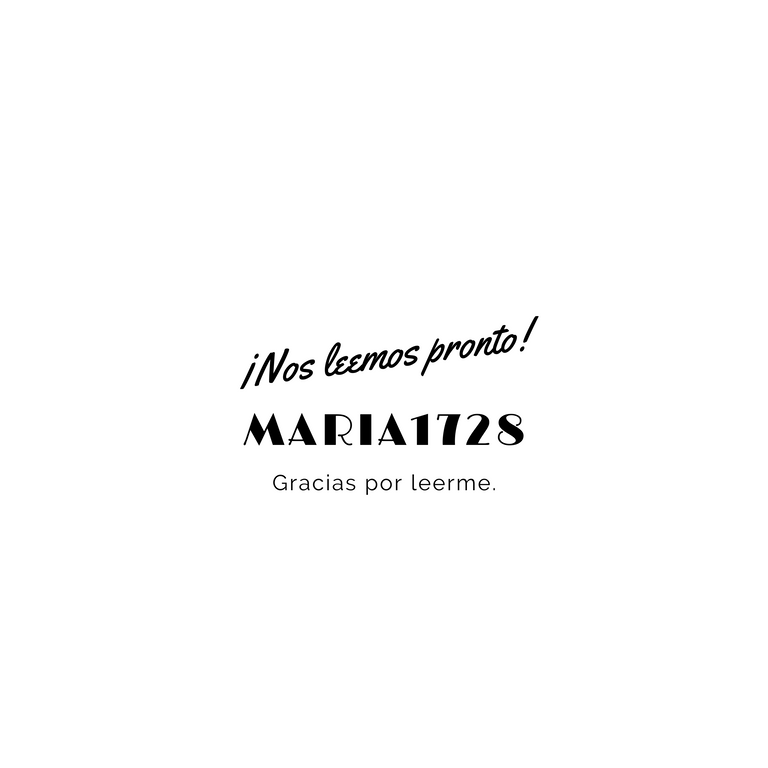 ---
---