[ESP|ENG] TAG DE LOS SIGNOS ZODIACALES! ♉ ♉ || TAG OF THE ZODIAC SIGNS! ♉ ♉
Hola amigos de Hive!
❤️❤️❤️❤️
Hello friends of Hive!
Espero estén bien hivers, hoy me animé a participar en este tag que creó la amiga
@jorgelist
, trata de contestar una serie de preguntas sobre los signos zodiacales, a mí me llamó mucho la atención esta iniciativa, cabe destacar que no soy la chica obsesionada con los signos jajaja, pero me gusta y estoy conforme con el signo que me tocó ser, espero que se puedan quedar a leer, a continuación mis respuestas:
I hope you are well hivers, today I decided to participate in this tag that my friend @jorgelist created, it's about answering a series of questions about the zodiac signs, I was very interested in this initiative, it should be noted that I am not the girl obsessed with the signs hahaha, but I like it and I am happy with the sign that I was, I hope you can stay to read, here are my answers: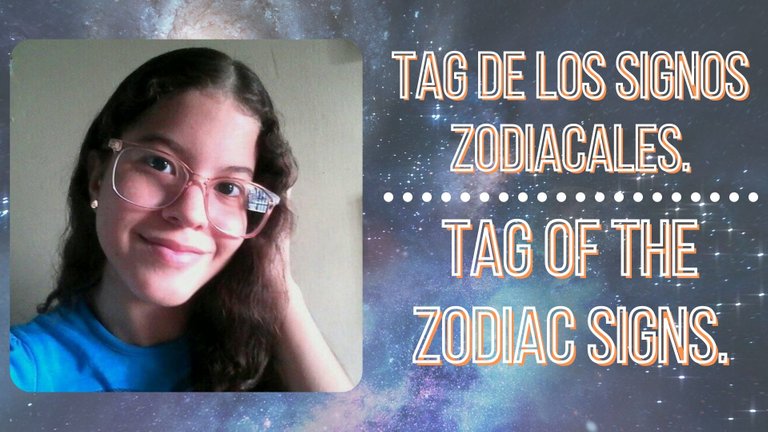 ---
1- ¿Cuál es tu signo zodiacal?
1- ¿What is your zodiac sign?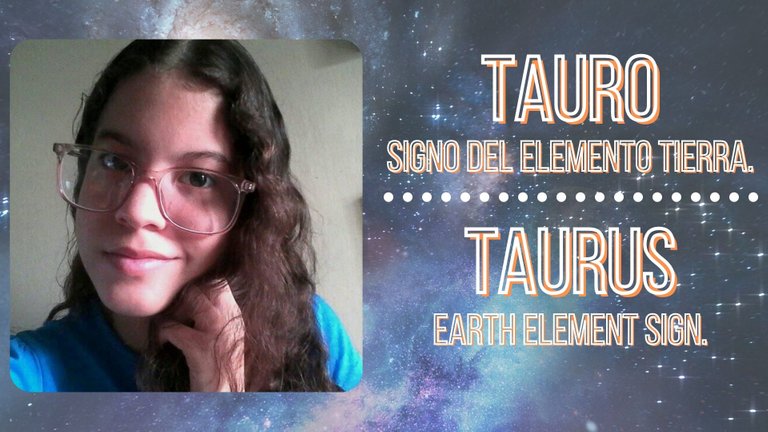 ---
2- ¿Cuáles son las cualidades de tu signo zodiacal? Menciona al menos 3.
Esto varía según la persona. Pero basándome en lo que dice mi signo, y en mi personalidad, soy:

Tranquila.
Precavida.
Inteligente.

2- What are the qualities of your zodiac sign? Name at least 3.

This varies from person to person. But based on what my sign says, and my personality, I am:
Calm.
Cautious.
Intelligent.


3- ¿Defectos de tu signo zodiacal?
La respuesta a esta pregunta es que tenemos mal genio y somos obstinados, pero no nos comportamos todo el tiempo así, y pues es cierto, yo por lo menos me comporto de esa manera algunas veces, y no me siento orgullosa de eso.
3- ¿Defects of your zodiac sign?

The answer to this question is that we have bad tempers and we are stubborn, but we don't behave like that all the time, and it's true, I do behave like that sometimes, and I'm not proud of it.

4- ¿Con cuáles signos eres más compatible?
Virgo y Libra, he conocido a excelentes personas de esos signos.
4- With which signs are you most compatible?

Virgo and Libra, I have met excellent people of those signs.

5- ¿Cuál crees tú que es el signo zodiacal más problemático?
Leo, he conocido a varias personas de ese signo y la mayoría son conflictivas.
5- Which do you think is the most problematic zodiac sign?

Leo, I have met several people of that sign and most of them are confrontational.

6- ¿Cuál es el signo zodiacal más amigable?
Libra, acuario y aries, son muy cariñosos y amigables.
6- Which is the friendliest zodiac sign?

Libra, Aquarius and Aries are very affectionate and friendly.

Y listo amigos esta fue mi participación, espero que puedan participar, invito a @naty16 y @valprincess, nos leemos en un próximo post!!
And ready friends this was my participation, I hope you can participate, I invite @naty16 and @valprincess, see you in a next post!!!
---
Todas las imágenes son de mi autoría, editadas en Canva, texto traducido con DeepL.
All images are my own, edited in Canva, text translated with DeepL.

---
---