Amazing Battles – Keep your Distance!
Welcome, Splinter people! I am pleased to present yet another crazy battle you should study so you can get better at playing to earn!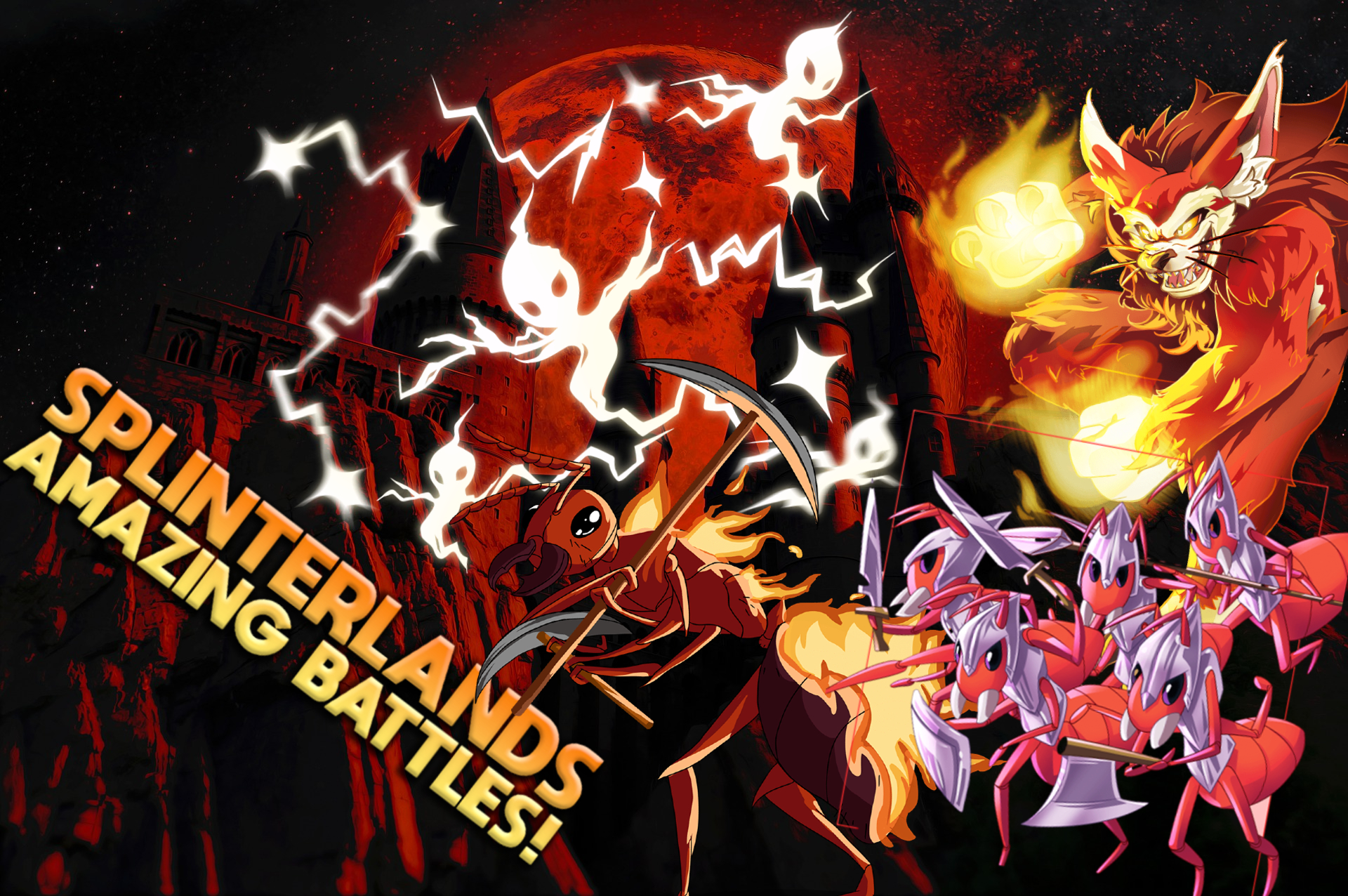 Rule Sets (Modern Format)


Briar Patch (Thorns) + 24 Mana and Fire + Water and Death elements available.


About my Lineup/Strategy


Yodin Zaku (Summoner):
a summoner that is focused on ranged lineups, which is great on Briar Patch since we don't want to use many low HP melee monsters such as Battering Ram and Serpentine Spy.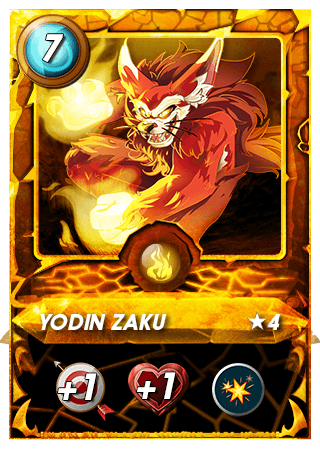 Antoid Platoon and Ant Miners
There are two abilities that will diminish or even neutralize the Thorns effects: Reflection Shield and Shield. Antoid and Ant Miners have the latter, so they will receive only one damage. Besides that, Scavenger increases their survivability.
Ash Mirage
In case of a mirror match, Ash is the perfect counter, he reduces the ranged attack (Headwinds) and it also protect the backline of the blast effect with Reflection Shield.
Lava Spider, Goblin Fireballer, Spark Pixies and Xenith Archer:
They are the damage dealer with ranged attack type to avoid Thorns.
My Team
Yodin Zaku
Antoid Platoon
Ant Miners
Lava Spider
Goblin Fireballer
Spark Pixies
Xenith Archer


The Battle


Click on the image below to watch the fight: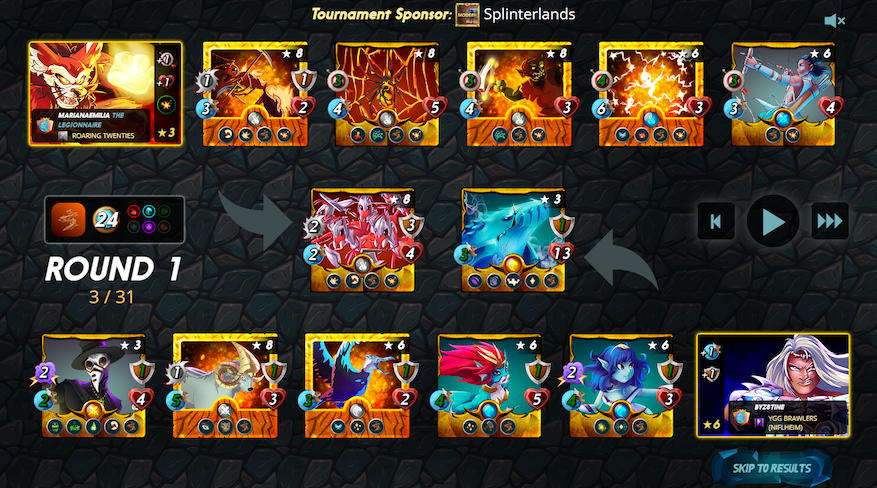 Round 1


My opponent also picked Baakjira as his main tank and added two healers (Merdaali Guardian and Albatross) and River Nymph to Cleanse Baakjira in case of Affliction. Let's see how it goes!
1st round was very good for me, Blast killed River Nymph while I didn't lose any of my monsters!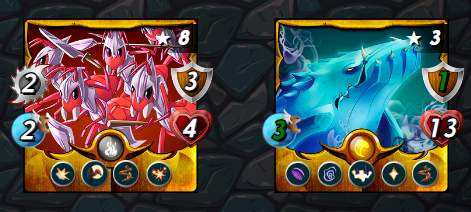 Round 2


In this round my ranged units kept dealing damage and blast did the work to finish with Merdaali Guardian! However, Antoid Platoon couldn't resist to Thorns and died attacking Baakjira!


Round 3


At this point things are looking good. We have a great advantage in numbers! Battering Ram killed himself by the Thorns and Albatross died by the blast.
Baakjira also died leaving Dr. Blight completely alone and hopeless!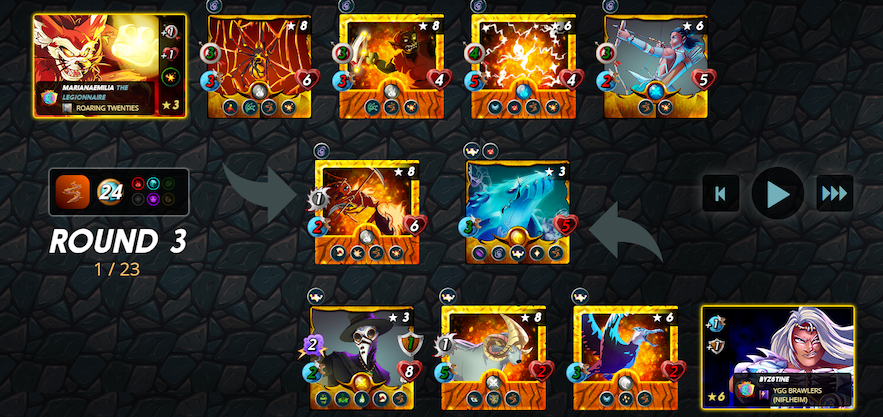 Conclusion


Scavenger monsters with Shield for only 6 mana (4+2) did a real nice job keeping the backline safe enough time for them do the damage!
I did not worry so much about sneak due to the "Briar Patch" ruleset.
---
See this amazing battle again: @marianaemilia versus @byz8tine
---
Thanks for reading!

---
Follow me on Twitter
Join the fun now: Sign up here
---
Images: @splinterlands
---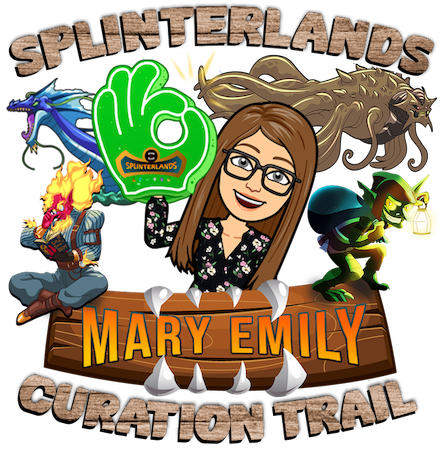 Follow my Curation Trail on HiveVote; Join the widest and most profitable trail about Splinterlands and help reward the best content creators. Learn more here.
You can also delegate Hive Power and/or SPT to me; Learn how
Thank you very much!
---
---
---