Amazing Battles – Magic Mayhem!
Welcome, Splinters! I am pleased to present yet another amazing battle you should study so you can get better at playing to earn!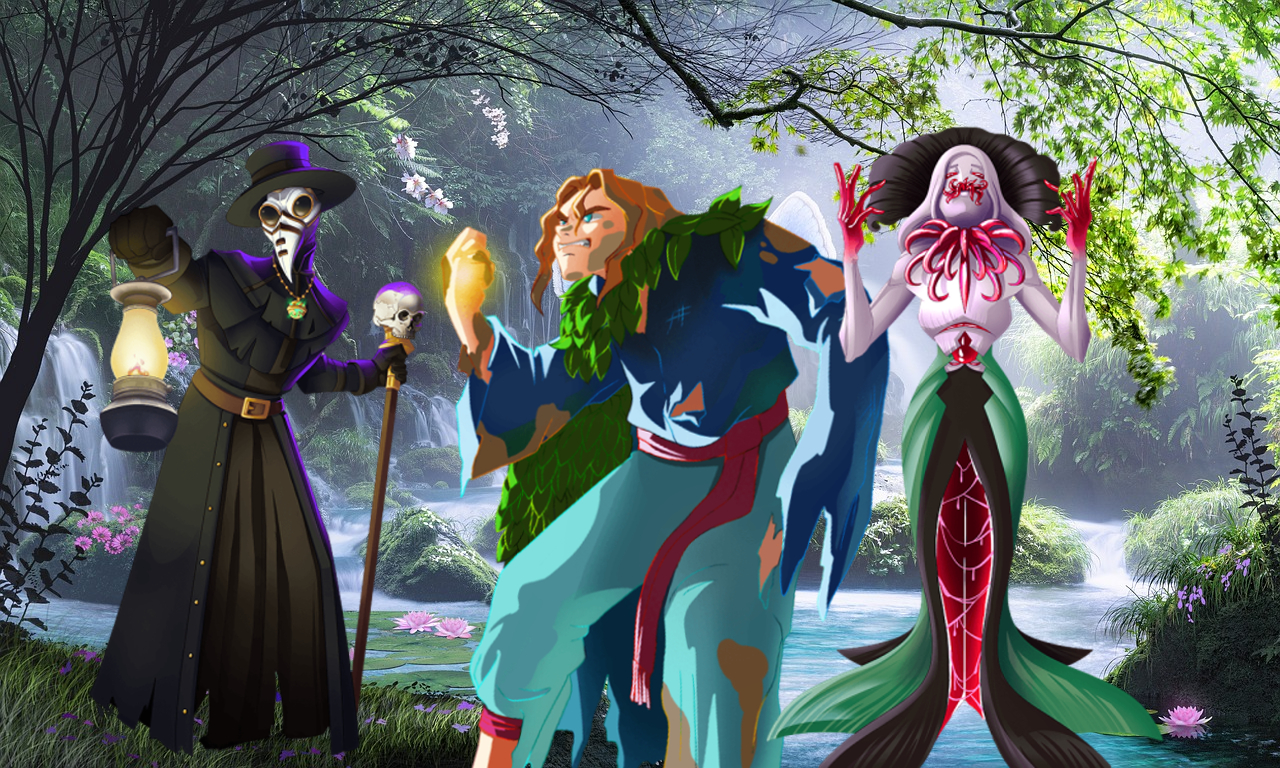 Rule Sets (Modern Format)


Little League + Equalizer + Equal Opportunity + 18 Mana and Water + Earth and Death elements available.


About my Lineup/Strategy


Obsidian (Summoner):
Either Obsidian or Mylor Crowling are great options, but since I was expecting a mirror match without melee monsters, I decided for Obsidian to boost my magic monsters.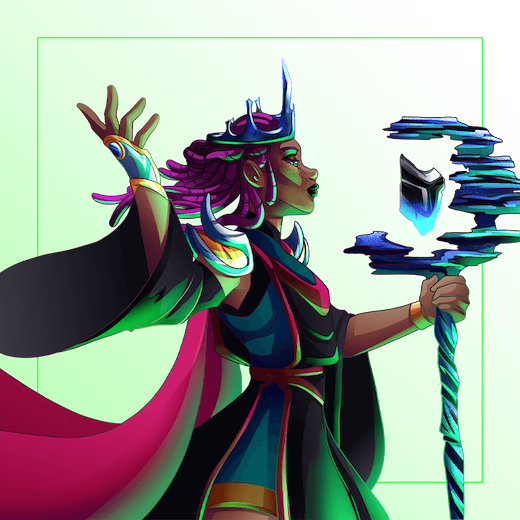 Failed Summonner:
I don't really need to worry with my backline since it is Equalizer, so in the beginning my opponent's monsters are going to target him and have some trouble with "Magic Reflect".
He is even stronger with Queen Mycelia Amplify ability!
Chaos Agent:
For only one mana cost, he is great dodging magic attacks due to his decent speed + Phase and Doge ability.
Fungus Fiend:
Just another cheap monsters that will help to tank and gain extra time for my backline do the damage.
Queen Mycelia + Djinn Biljka + Dr. Blight:
They are the damage dealers along with Failed Summoner "Magic Reflect".
My Team
Obsidian
Failed Summoner
Chaos Agent
Fungus Fiend
Queen Mycelia
Djinn Biljka
Dr. Blight



The Battle


Click on the image to watch the fight: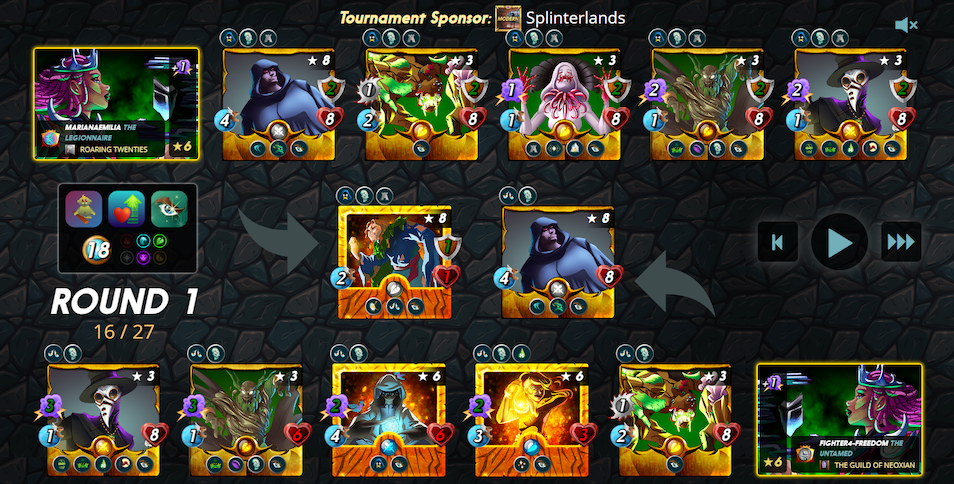 Round 1


It is a mirror match as expected!
I'm glad I didn't pick Mylor and confident that Failed Summoner is going to be a key piece for this battle!
He resisted only the 1st round, but the magic reflect was really helpful due to the "Equal Opportunity" rule set, so my monsters are now targeting the backline instead of Chaos Agent!
This way I was able to take down Khmer Princess (Healer).


Round 2


Good start in round 2, Chaos Agent dodged all of the 4 attacks!
That was huge to gain advantage!
Elven Mystic was killed and with his Silence ability down, my units recovers their attack power!



Round 3


Nothing much happened, both of us trying to kill Chaos Agent but he kept dodging here and there.


Round 4 to 8


Chaos Agent finally died, but my opponent it is outnumbered, so it is just a matter of time for this battle to be over.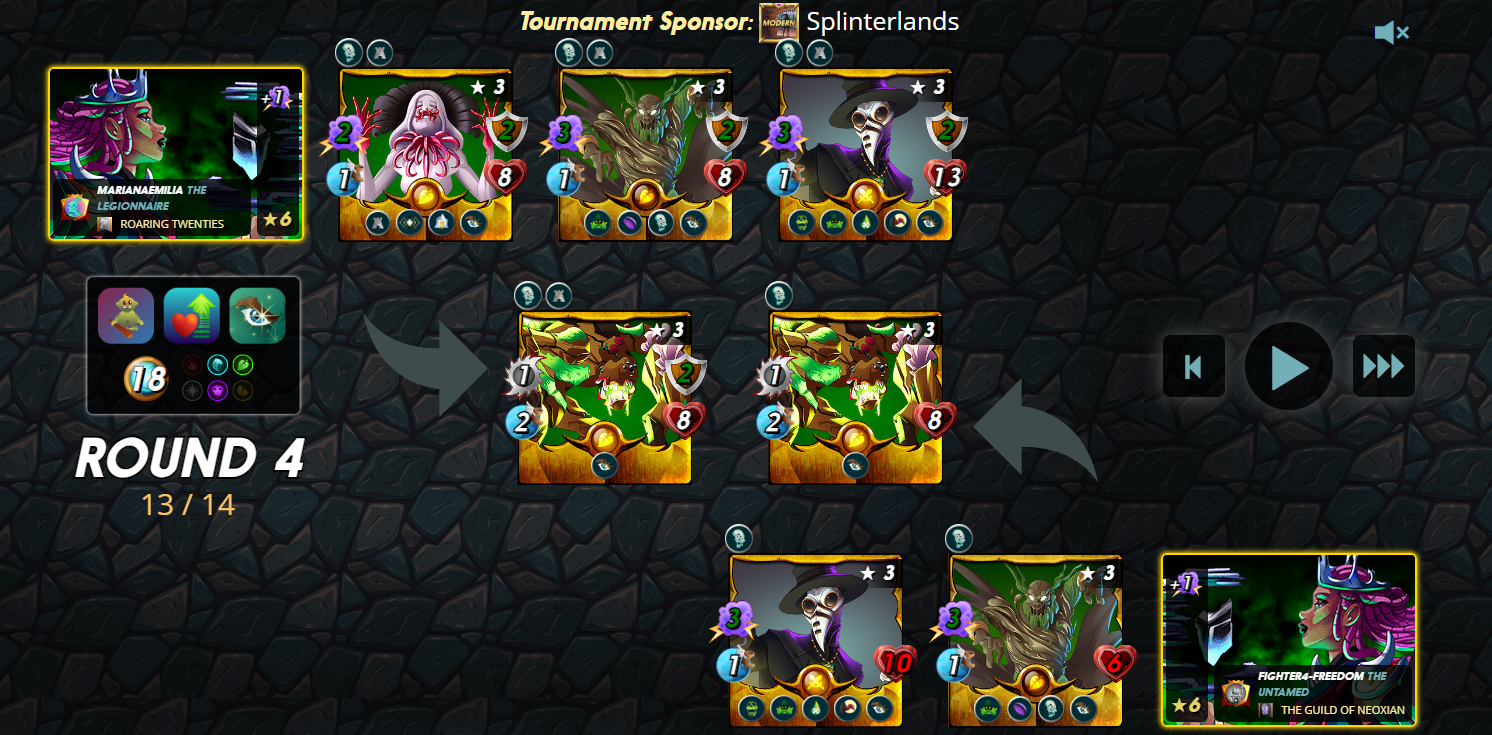 Conclusion


Failed Summoner + Chaos Agent were the main pieces to defeat my enemy!
---
See this amazing battle again: @marianaemilia versus @fighter4-freedom
---
Thanks for reading!

---
Follow me on Twitter
Join the fun now: Sign up here
---
Images: @splinterlands
---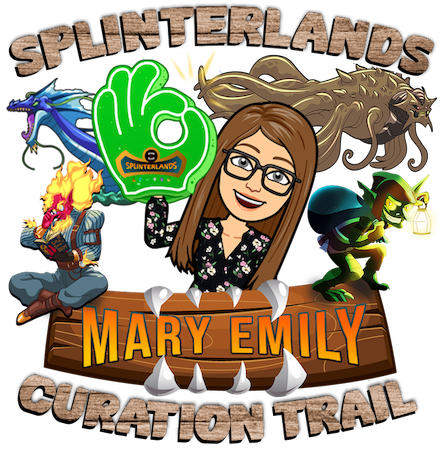 Follow my Curation Trail on HiveVote; Join the widest and most profitable trail about Splinterlands and help reward the best content creators. Learn more here.
You can also delegate Hive Power and/or SPT to me; Learn how
Thank you very much!
---
---
---