Splinterlands Amazing Battles – A song of Water and Fire
Hello Splinters! Welcome to another fantastic battle.

We'll analyze mid-mana (24), Silver League, and Wild tournament battle on this occasion.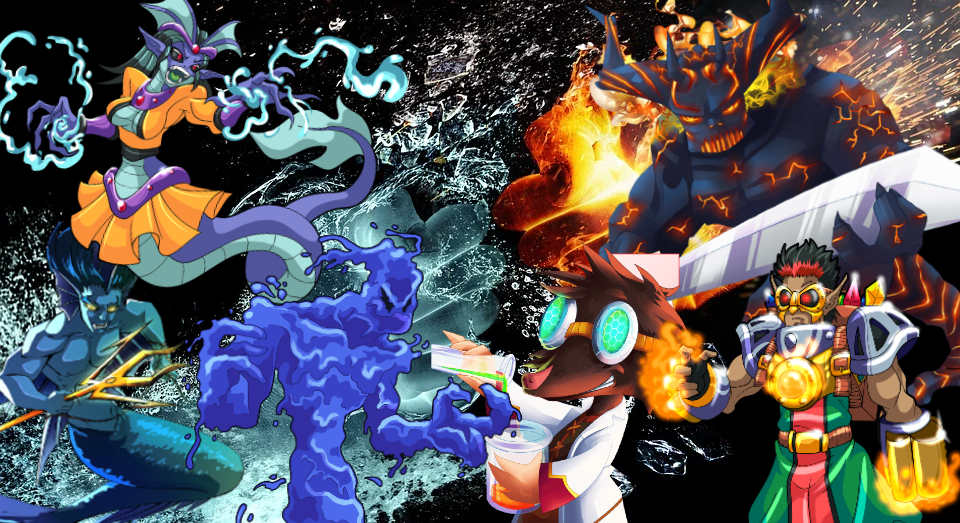 Rules: Noxious Fumes (all monsters start the battle poisoned).

Available Splinters: Fire, Water, and Dragon.
We face @fearlessbarbar this battle.
We chose Water Splinter for this match and went with Xia Sechan as a summoner. No bonuses here, but we get more Mana to invest in cards that can endure this ruleset.
Our monsters:
Sea Monster (Heal), Torrent Fiend, Kelp Initiate (Cleanse), Angelic Mandarin (Triage), Medhampir (Triage and Cripple), and closing with Water Elemental (Heal).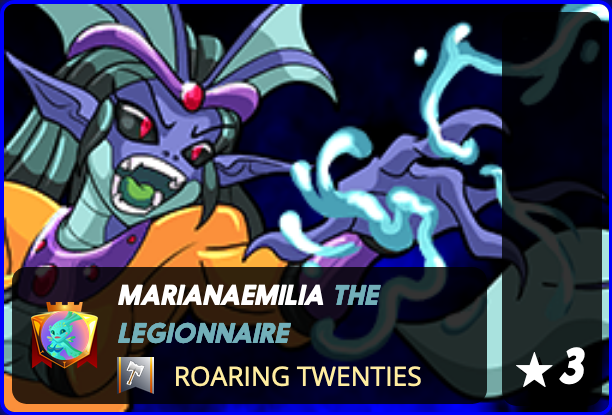 Using the lowest mana cost summoner available lets us get tough healing monsters both in front and last position. This helps them survive the poison ruleset.
We complement it with a cleanse and Medhampir, which helps weaken the front tank and sustains itself with a Life Leech.
Our team deals some excellent 11 damage to the front position. We can remove the opposing monsters before a heal exhaustion match.
Let's see what surprises our opponent has prepared for us!
Summoner: Plado Emberstorm (+1 Melee damage, +1 initiative, and -1 HP to all enemy team).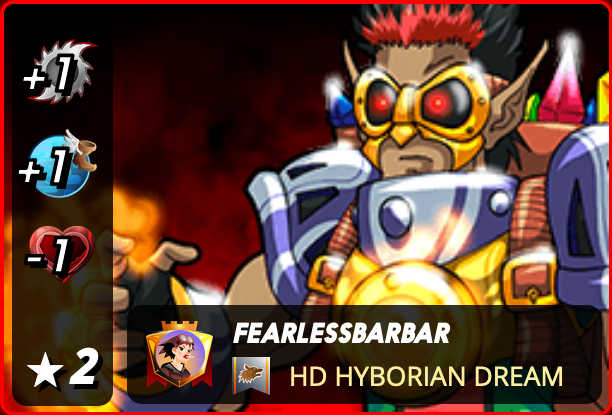 Opposing lineup:
Cerberus (Heal), Scavo Chemist (Cleanse), Forgotten One (Immunity and Retaliate), Serpentine spy (Opportunity), Creeping Ooze (Slow), and closing with Scorch Fiend.
Plado is an amazing summoner. The -1 HP debuff is very powerful in this ruleset; the high initiative and melee bonuses are pretty good.
But it is a 5 Mana card, leaving less Mana available for monsters. Fire monsters tend to be severe damage but have low HP.
Our opponent's plan seems to be to hold the front with Cerberus while poison does its work on all monsters. At the same time, Forgotten One (unaffected by poison or any stat effects) is the immediate plan to clean up any remaining monsters after the majority get swept by the poison.
Click on the image to watch the fight: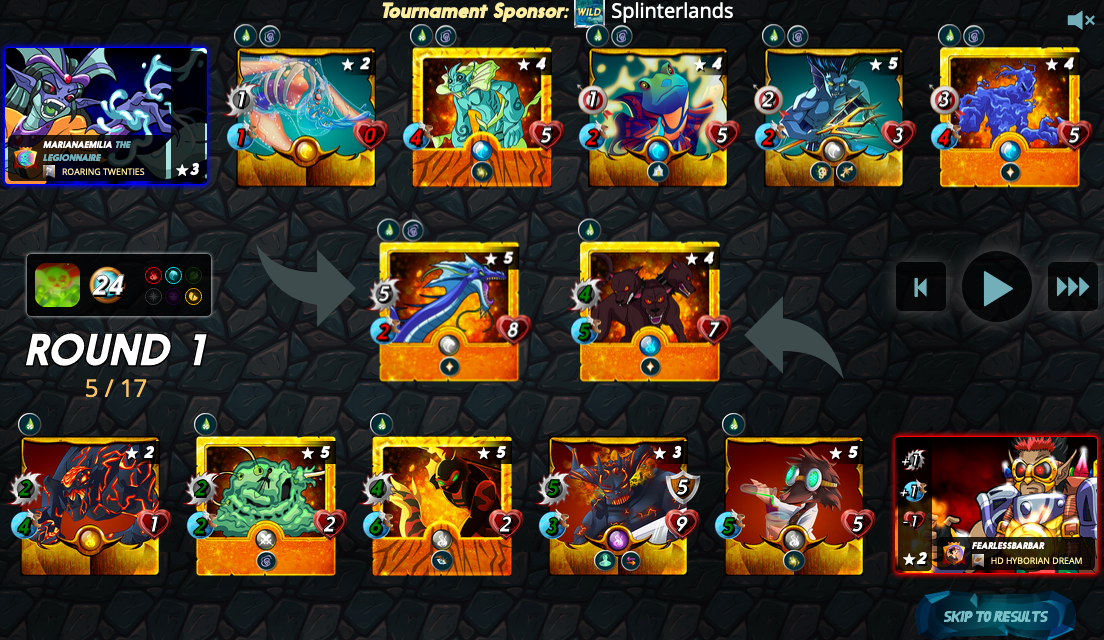 Let's see how this match goes!
Round 1:
Our Fiend gets destroyed fast by the opportunistic Serpentine spy.
Both tanks get cleansed, but our Sea Serpent deletes the opposing Cerberus!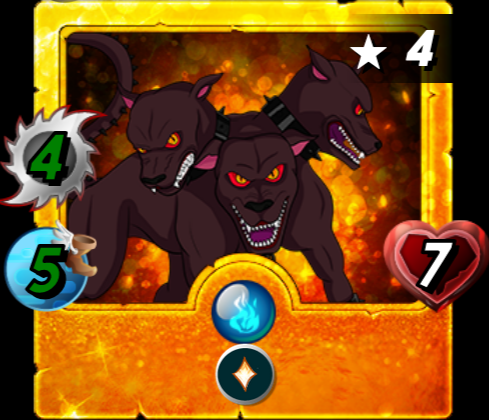 Round 2:
Poison removes the Serpentine spy, Creeping ooze, and Scorch Fiend from the opposing team.
Our team takes damage, but none fall to the poison!
The Scavo Chemist gets removed first by our Water elemental. The rest of our monsters start to chip away at Forgotten One's armor.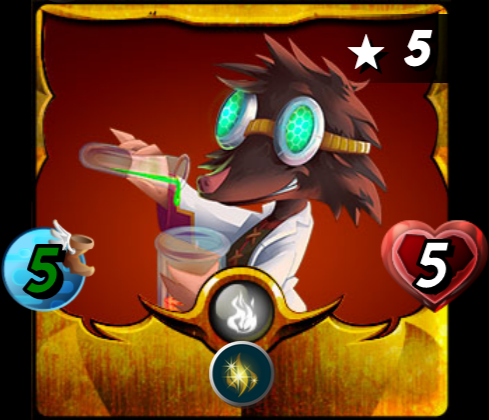 Round 3:
Medhampir dies from poison damage.
Also, our tank gets removed before striking this round!
Our ranged team managed to get the Forgotten One down to 5 HP.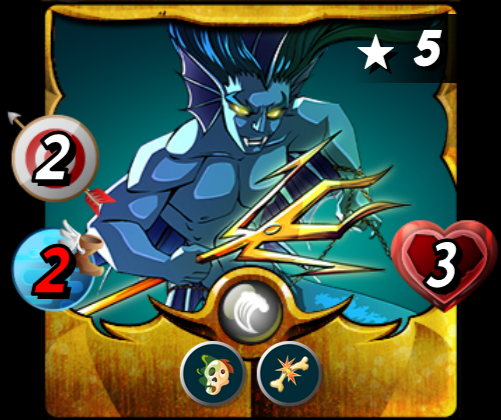 Round 4:
Our team gets some heals and strikes before the Forgotten One kills the Kelp Initiate.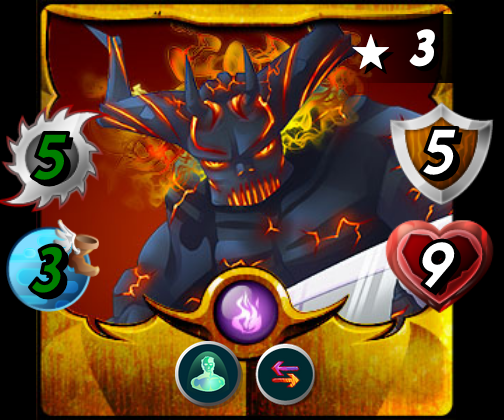 Round 5:
Our Water Elemental takes the victory due to its 5 initiative! Hooray!!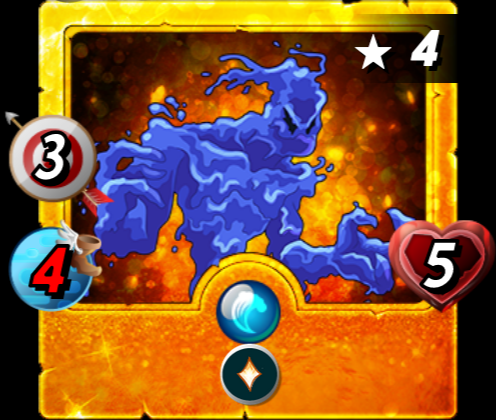 Here we can highlight the importance of heals in a poison ruleset.
Also, high HP cards are crucial to make them last longer. Half of our opponent's team died due to the poison damage.
Also, initiative is essential. If the Water elemental were slower than the Forgotten One, this would have been a victory for the opposing team.
Thanks for reading and commenting!

See this amazing battle again: @marianaemilia versus @fearlessbarbar
---

---
Follow me on Twitter
Join the fun now: Sign up here
---
Images: @splinterlands
---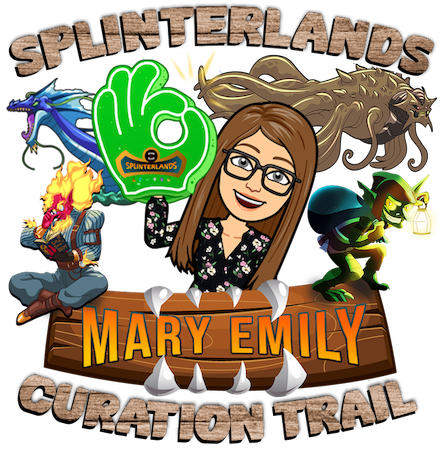 Follow my Curation Trail on HiveVote; Join the widest and most profitable trail about Splinterlands and help reward the best content creators. Learn more here.
You can also delegate Hive Power and/or SPT to me; Learn how
Thank you very much!
---
---
---