Splinterlands Amazing Battles – Crustaceous Bronze Modern Battle
Welcome, Splinter fanatics! I am pleased to present yet another striking battle!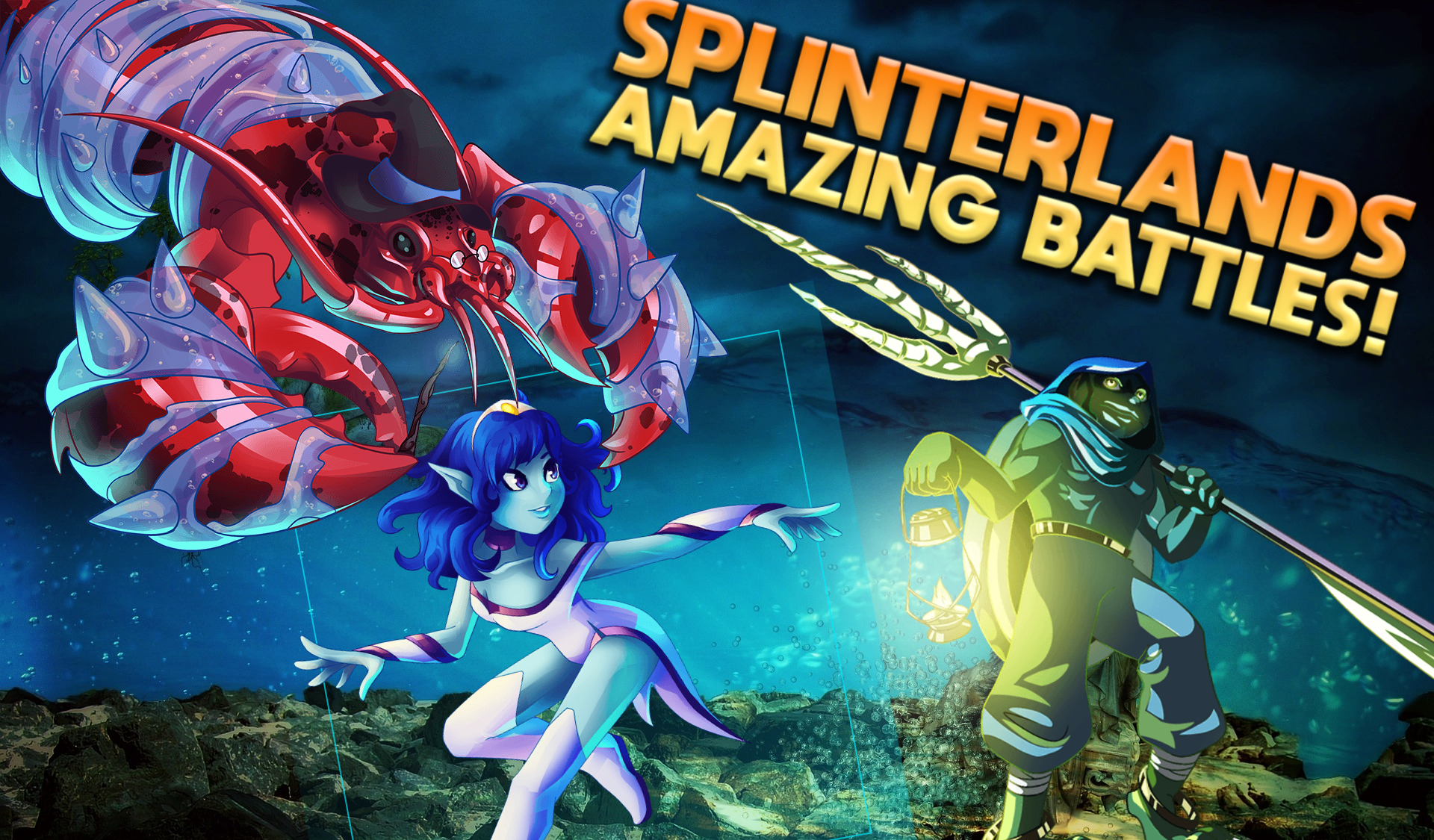 This episode's battle was crustaceous

Click on the image below to watch the fight: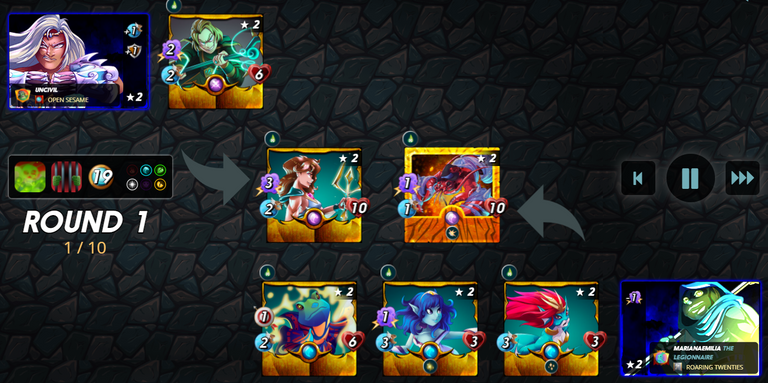 Teams
My team
Water Splinter
Summoner: Bortus

Lobstradamus
Merdaali Guardian
River Nymph
Angelic Mandarim
Their team
Water Splinter
Summoner: Kelya Frendul

Nerissa Tridawn
Magi of Chaos
---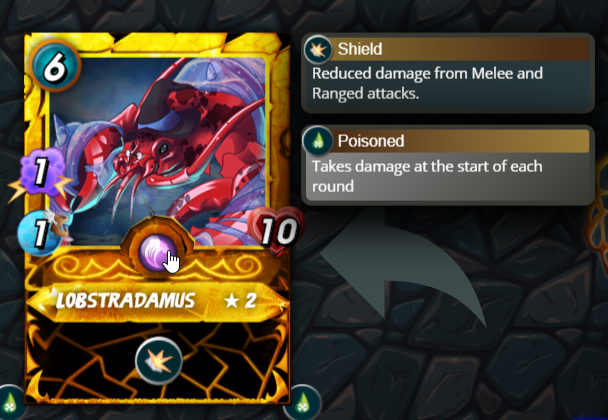 Battle outcome
Today's match caps at 19 mana. The only splinters available are the Water, Earth, Life and Dragon splinters.

Extra rules were Noxious Fumes and Keep your Distance. In Noxious Fumes, all Monsters start the battle Poisoned.
In Keep your Distance, Monsters with Melee attack may not be used in battles.
My defense was made of Lobstradamus.
In a match with a Mana cap appropriate for a small team, I elaborated my defenses around Lobstradamus. It's the perfect low mana tank, as long as we can offer it some back up.
Lobstradamus has high health, so heals mean a lot, but it also has Shield, protecting it from all incoming ranged damage.
As a big frontliner in a Noxious Fume match, it'll surely outlast Monsters chosen by my opponent.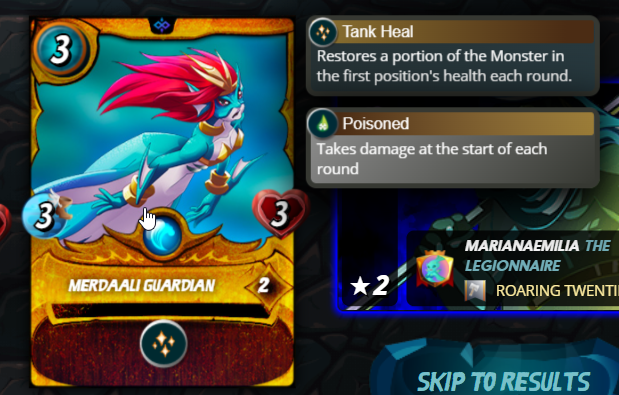 My offense consisted of nobody in particular. Maybe Angelic Mandarim.
While River Nymph and Angelic Mandarin do provide a bit of poke, there's no single damage dealer on my side.
Frankly, attacking isn't even a part of my strategy, so not attacking is really okay.
Angelic Mandarim was my only source of physical damage. I chose him in case that mattered, because it has high enough health to last a few rounds.
There isn't much else I could do with only 3 Mana, so I think Angelic Mandarim was a fairly good pick.
My support monsters were Merdaali Guardian and River Nymph.
I want Lobstradamus to stay alive no matter what. The best way I can do this is by getting rid of the Poisoned status inflicted by the match rules using River Nymph, followed by healing it while Merdaali Guardian is alive.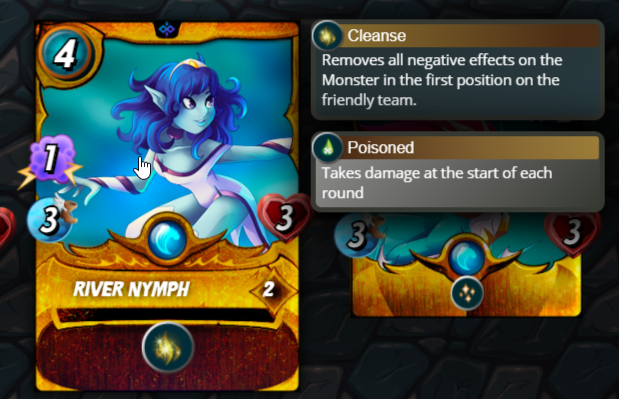 My Summoner, Bortus, was icing on the cake.
Remember Lobstradamus has Shield? Summoner Bortus acts as a pseudo Void ability.
It's not quite as good as Void itself, because my monsters still take at least 1 point of magic damage. However, in this specific match, it performed wonders.
Because my opponent only had magic attack Monsters with more than one point of damage each, Bortus could reduce damage from the entire enemy team.
Doesn't sound much when we're talking about only two Monsters, but we're actually reducing incoming damage from 5 all the way down to 3.
A little luck and a good strategy secured yet another tournament battle. Good game!
See this amazing battle again: @marianaemilia versus @uncivil
---

---
Follow me on Twitter
Join the fun now: Sign up here
---
Images: @splinterlands
---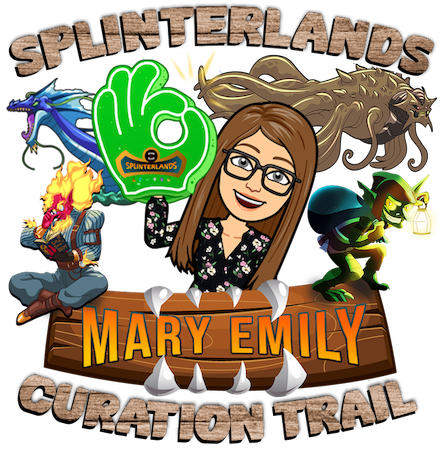 Follow my Curation Trail on HiveVote; Join the widest and most profitable trail about Splinterlands and help reward the best content creators. Learn more here.
You can also delegate Hive Power and/or SPT to me; Learn how
Thank you very much!
---
---
---