Splinterlands Amazing Battles – Efficient Wild Silver Battle
Welcome, Splinter people! I am pleased to present yet another fiery battle you should study so you can get better at playing to earn!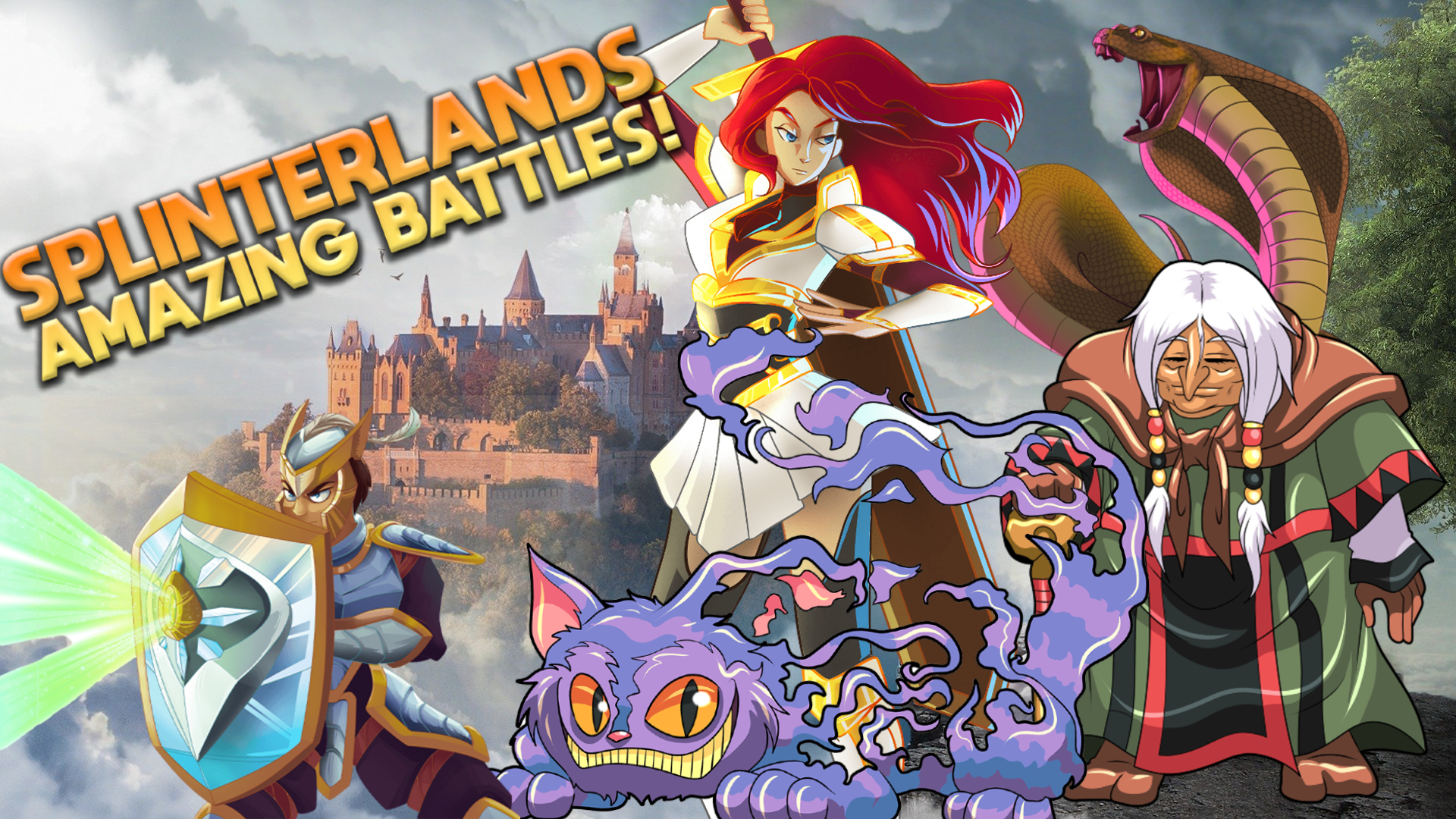 This episode's battle was efficient

Click on the image below to watch the fight: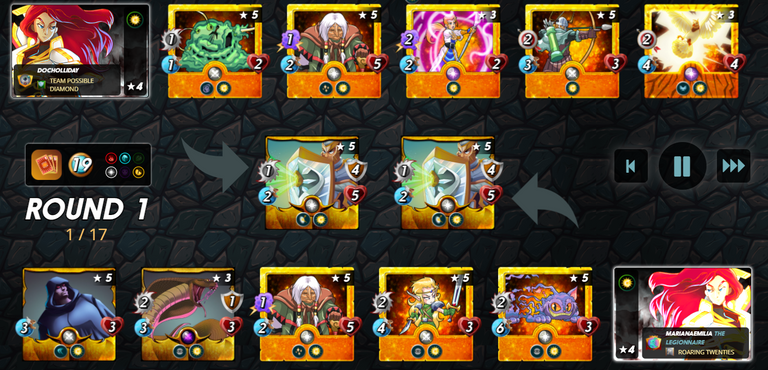 Teams
My team
Life Splinter
Summoner: Lorna Shine
Blinding Reflector
Feral Spirit
Elven Cutthroat
Divine Healer
Uraeus
Chaos Agent
Their team
Life Splinter
Summoner: Lorna Shine
Blinding Reflector
Creeping Ooze
Divine Healer
Divine Sorceress
Highland Archer
Thunderbird
---
Battle outcome
Today's match caps at 19 Mana. Fire, Water, Life and Dragon were the available Splinters.

Extra rule: Odd Ones Out. In Odd Ones Out, only Monsters with odd Mana costs may be used in battles.
My defense was made of Blinding Reflector, Chaos Agent and Uraeus.
Blinding Reflector is an extremely well-rounded defender with amazing stats for as little as 3 Mana.
He deals really well with physical damage, protected by an incredible 4 armor, while still beefy enough with his 5 Health to retaliate plenty of Magic attacks thanks to his Magic Reflect ability.
Using Chaos Agent in Position 6 helps protect my team against backdooring attacks, which are the norm (except for full magic damage teams) in a very unrestricted match such as this one.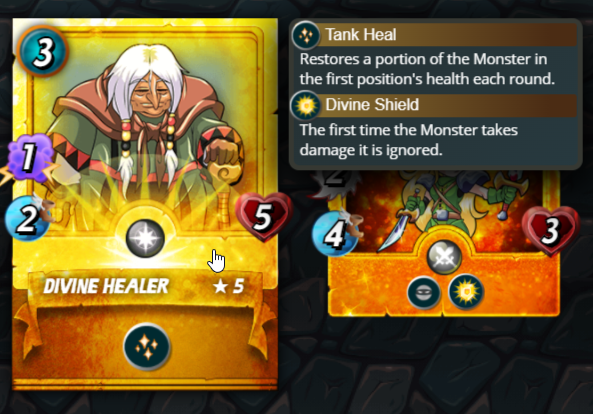 I also place Uraeus in Position 5 so it can protect Divine Healer. Uraeus might be the slowest Sneak attacker on my team, but it has a point of armor, which makes him very strong against enemy sneak attackers. It takes 3 attacks instead of 2 to kill it.
My offense consisted of Feral Spirit, Elven Cutthroat and Uraeus.
This strategy focuses on Sneak attacks, so I use 3 monsters with this ability. All of them cost 3 Mana and deal 2 Melee damage, which is quite effective.
As usual, I avoid focusing fire on the enemy tank, properly directing my resources to my opponent's weakest points. Fortunately, the enemy Thunderbird didn't get enough lucky dodges to mess things up for me.
My support monster was Divine Healer. Sustaining such a well-rounded tank, Blinding Reflector, is very important. Divine Healer does this job the lowest Mana cost available in Life Splinter, considering it's a Silver League battle.
She's the only viable option if I wanted to win. This battle's result proves my point.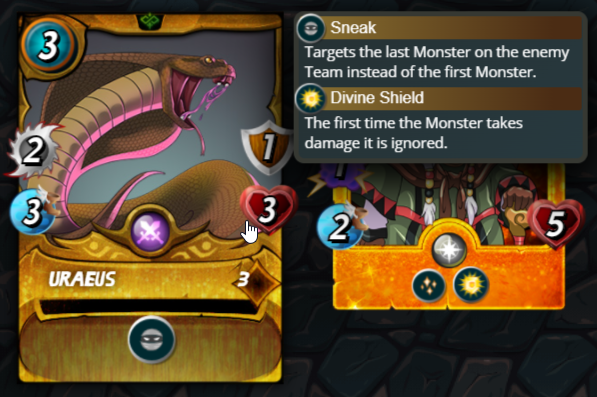 ---
See this amazing battle again: @marianaemilia versus @docholliday
---

---
Follow me on Twitter
Join the fun now: Sign up here
---
Images: @splinterlands
---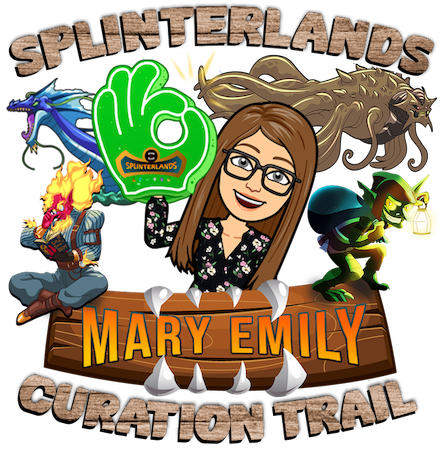 Follow my Curation Trail on HiveVote; Join the widest and most profitable trail about Splinterlands and help reward the best content creators. Learn more here.
You can also delegate Hive Power and/or SPT to me; Learn how
Thank you very much!
---
---
---