Splinterlands Amazing Battles – Fanged Battle
Welcome, Splinter people! I am pleased to present yet another fiery battle!
This episode's battle was fanged

Click on the image below to watch the fight: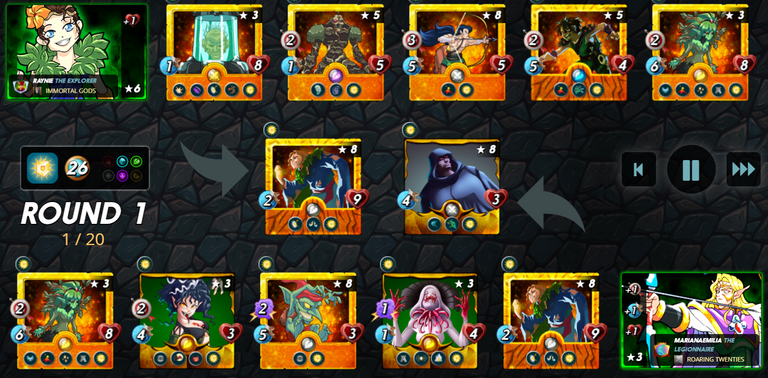 Teams
My team
Earth Splinter
Summoner: Prince Rennyn
Chaos Agent 8
Failed Summoner 8
Queen Mycelia 3
Goblin Sorcerer 8
Iza the Fanged 3
Spirit of the Forest 3
Their team
Earth Splinter
Summoner: Lyanna Natura 6
Failed Summoner 8
Lord Arianthus 3
Swamp Thing 5
Centaur 8
Child of the Forest 5
Spirit of the Forest 3
---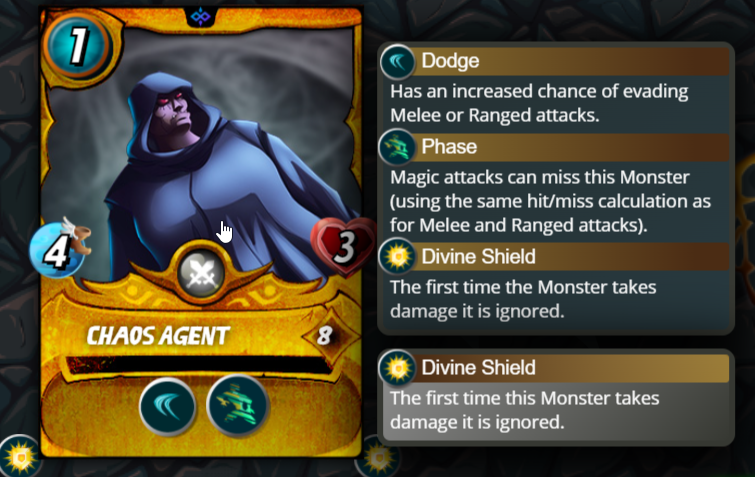 Battle outcome
Only the Water, Earth, and Death splinters were available under the Holy Protection rule in this 26 mana battle.

I decided to bet on the somewhat unpopular Iza the Fanged, the staple Spirit of the Forest, and the classic Goblin Sorcerer as my damage dealers.
None of them attack the opponent's front liners, which is perfect when those only exist to stall anyway.
Whoever was about to die from Goblin Sorcerer or Spirit of the Forest attacks would be finished off by Iza the Fanged, who attacked right after them! Iza the Fanged attacks are never wasted, thanks to the perfect speed pace between all three of those monsters.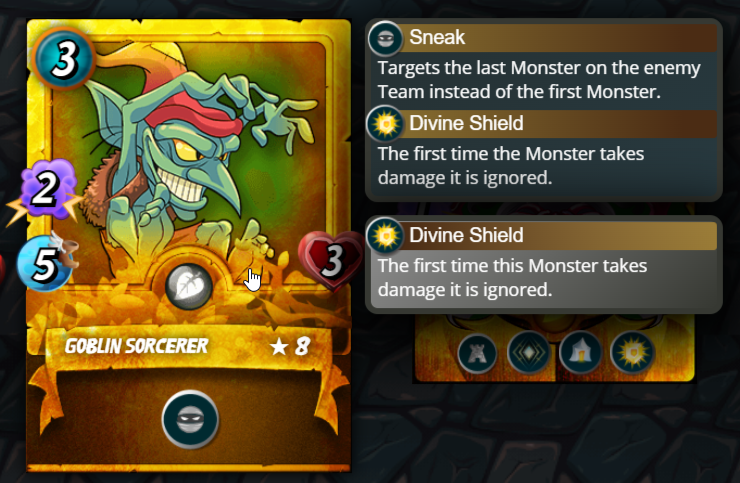 Although I set defenses up against magic damage, including Queen Mycelia's Amplify ability which would significantly enhance Failed Summoner, my opponent didn't pick a single magic-dealing monster.
Thankfully, Queen Mycelia also provided extra armor, which enhanced my Failed Summoner's durability.
Thinking back at how my Chaos Agent remained untouched for the entire length of combat, I'm delighted I had only spent one mana on my frontline.
In comparison, my opponent's 2-mana Failed Summoner never had the chance to absorb any damage. My Failed Summoner was very useful in tanking since it was placed in position two instead.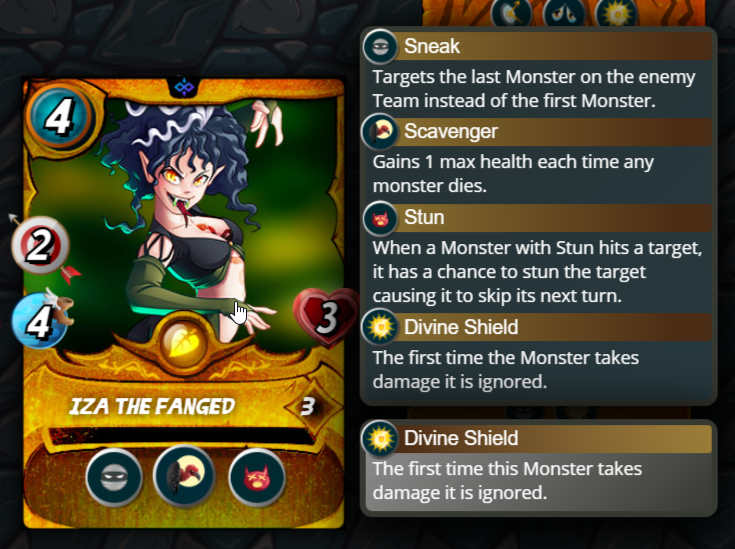 From this battle, you can observe how melee monsters aren't meta in the Wild format. Neither player chose to use a single close combat monster.
I suppose that puts off using Lord Arianthus when my opponent is likely going for the Earth Splinter. As we can see in this battle - Lord Arianthus Thorn's ability goes to waste entirely.
Last, but not least, using Protection from both Spirit of the Forest and Queen Mycelia was paramount to success versus Swamp Thing.
Since I was facing nothing but physical damage, it took a lot more hits to kill my monsters. Goblin Sorcerer could only attack again right before dying, thanks to this.
We can then assume he hit a lot more times than he would have if only one Protection buff had taken place.
---
See this amazing battle again: @marianaemilia versus @raynie
---

---
Follow me on Twitter
Join the fun now: Sign up here
---
Images: @splinterlands & cover image design by @legalizabrazil
---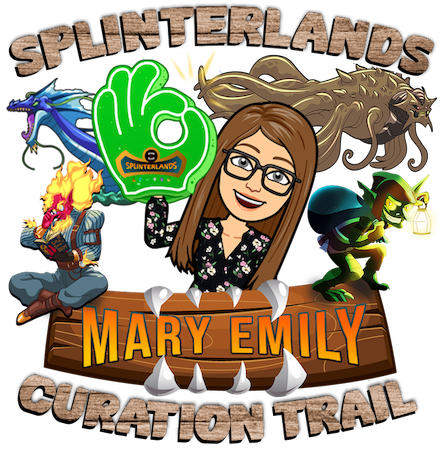 Follow my Curation Trail on HiveVote; Join the widest and most profitable trail about Splinterlands and help reward the best content creators. Learn more here.
You can also delegate Hive Power and/or SPT to me; Learn how
Thank you very much!
---
---
---