Splinterlands Amazing Battles – Protective Battle
Welcome, Splinter people!

I am pleased to present yet another fiery battle (Modern Silver League)
You should study so you can get better at playing to earn!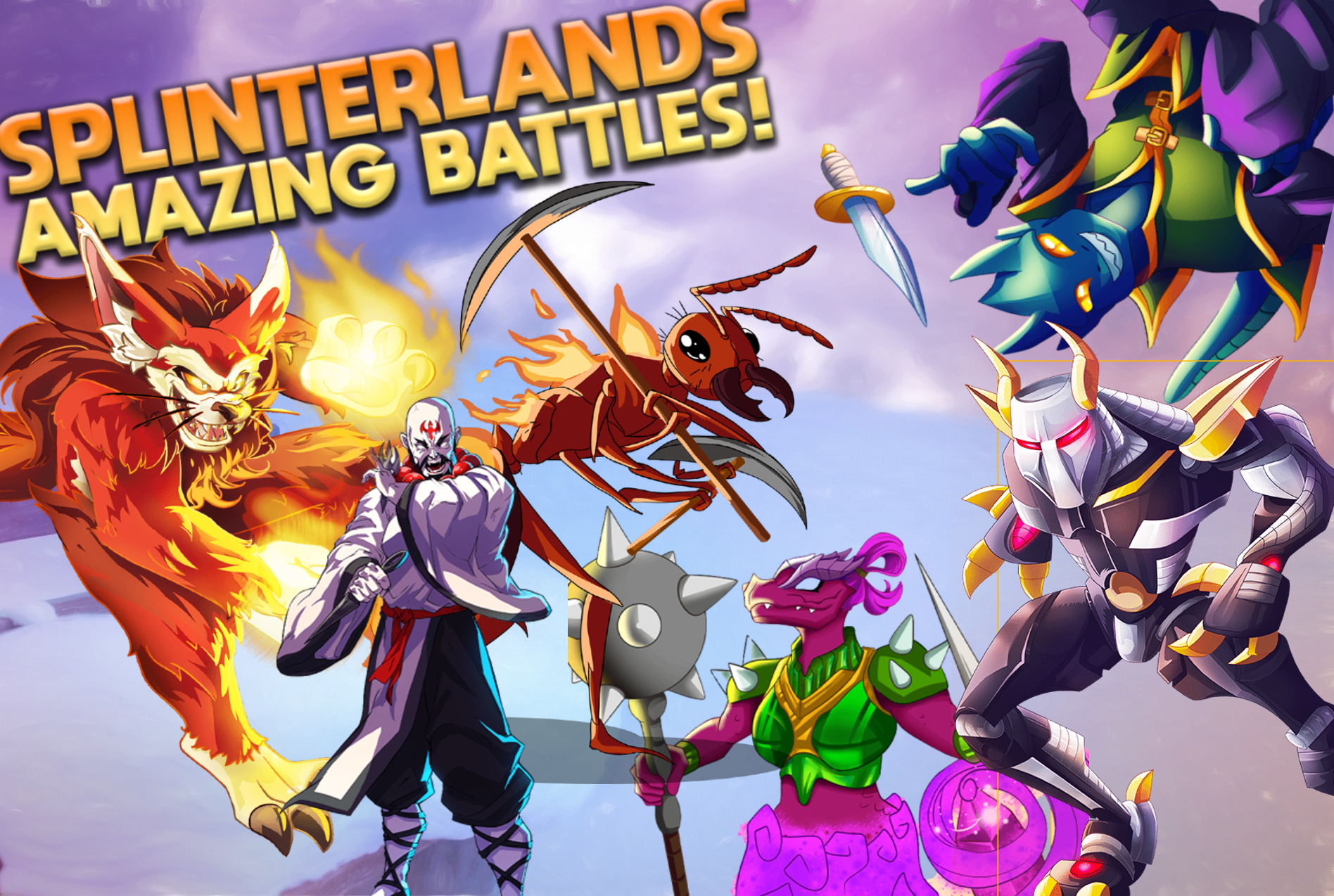 This episode's battle was protective

Click on the image below to watch the fight: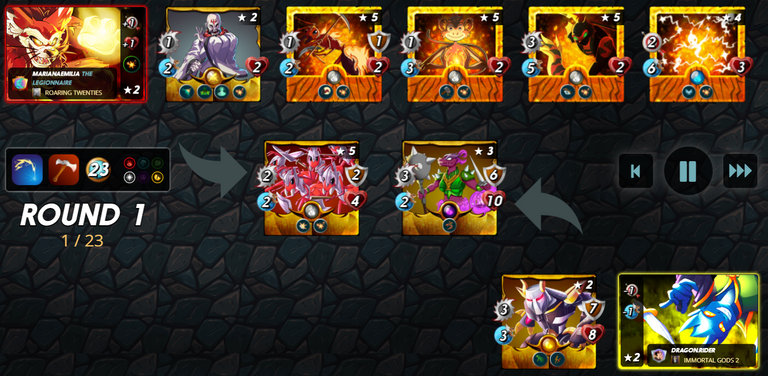 Teams
My team
Fire Splinter
Summoner: Yodin Zaku
Antoid Platoon
Venator Kinjo
Ant Miners
Flame Monkey
Serpentine Spy
Spark Pixies
Their team
Dragon Splinter
Summoner: Quix the Devious
Djinn Chwala
Carnage Titan
---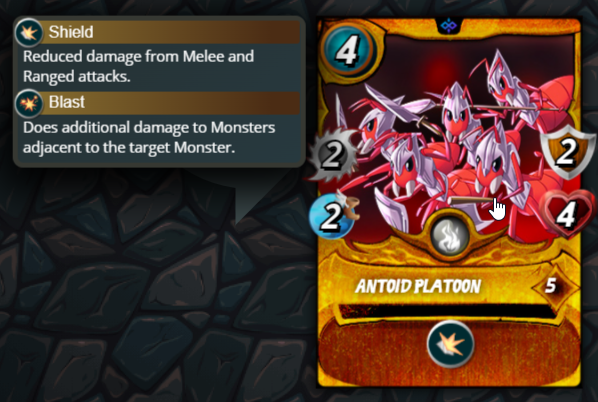 Battle outcome
Today's match caps at 23 Mana. The only splinters available are the Fire, Life and Dragon Splinters.

Extra rules were Weak Magic and Melee Mayhem. In Weak Magic, Magic attacks hit Armor before reducing health. In Melee Mayhem, Melee attack Monsters can attack from any position.
My defense was made of Antoid Platoon, Venator Kinjo and Ant Miners.
Antoid Platoon offers incredible defense in high-skill matches where Magic damage is less relevant.
This specific battle complies to the Weak Magic rule, making it the perfect occasion to choose Antoid Platoon in position 1.
Its high effective health in relation to 4 Mana makes sure my opponent won't easily get through the frontline.
Right behind Antoid Platoon lies Venator Kinjo. As I said, this is a high-skill match, so I should expect an opposing Yodin Zaku on the other side.
Since I'm using many low health Monsters, my team would be devastated without Venator Kinjo's Reflection Shield ability, which prevents Blast damage from reaching him and therefore poke at my entire backline until they're all dead.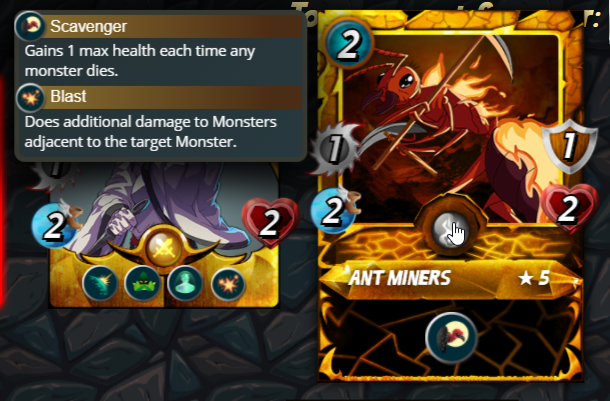 Last, but not least, comes Ant Miners, the real star of my entire team. Because of its Scavenger ability, it serves as the last man standing before the glass cannons behind it.
As the battle progresses, Ant Miners becomes huge, allowing Serpentine Spy and Spark Pixies to finish off the opposing team.
My offense consisted of Serpentine Spy and Spark Pixies.
Everyone knows how Serpentine Spy is a shiny offensive gem, but Djinn Chwala's Thorns ability made me fearful.
Serpentine Spy could kill itself in a couple of attacks if it targeted their tank too soon. This situation was very unlikely to happen, however, since Spark Pixies wouldn't penetrate Djinn Chwala's shield soon.
Not attacking the enemy frontliner is actually even more important when we want to attack with Opportunity ability Monsters.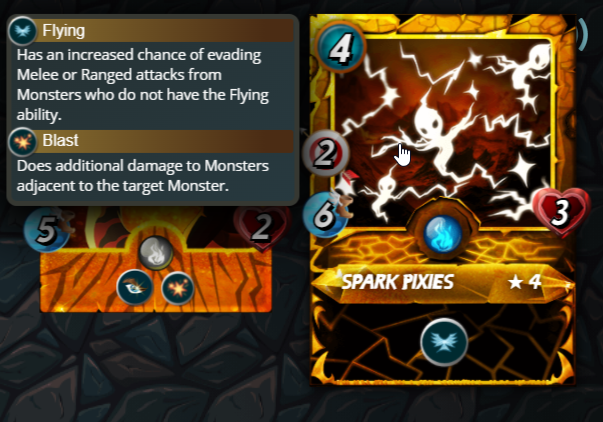 I got unlucky with Spark Pixies' damage. Since my opponent chose the Quix the Devious summoner, Spark Pixies ends up not dealing 2 damage in blast triggers, reducing its total attack from 5 damage per strike down to 3.
This was a major issue which would have cost me the battle without Ant Miners on my side.
My support Monster was Flame Monkey.
Weak Magic and Melee Mayhem? I want to maximize Antoid Platoon's longevity as much as possible.
That's why I use Flame Monkey for its Repair ability, which keeps Antoid Platoon alive before finally perishing after being attacked 5 times and receiving Thorns damage from Djinn Chwala.
My strategy used a lot of synergy between my Monsters leading up to a clean victory.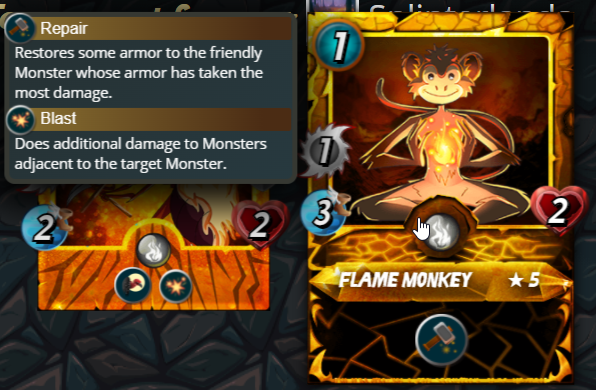 ---
See this amazing battle again: @marianaemilia versus @dragon.rider
---
Thanks for reading and commenting!
---

---
Follow me on Twitter
Join the fun now: Sign up here
---
Images: @splinterlands
---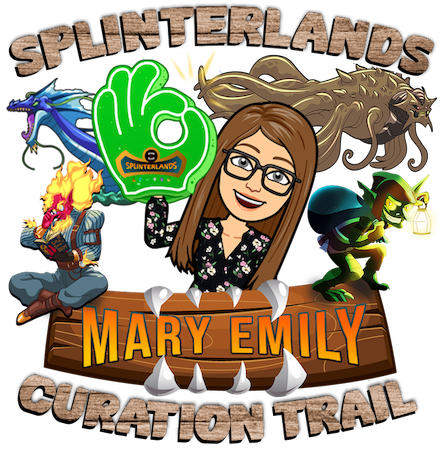 Follow my Curation Trail on HiveVote; Join the widest and most profitable trail about Splinterlands and help reward the best content creators. Learn more here.
You can also delegate Hive Power and/or SPT to me; Learn how
Thank you very much!
---
---
---