Splinterlands Amazing Battles – Sky High Battle



Welcome, dear Splinterlands friends. Today I bring you another relevant battle to study in the Gold League (Modern system). I hope you like it!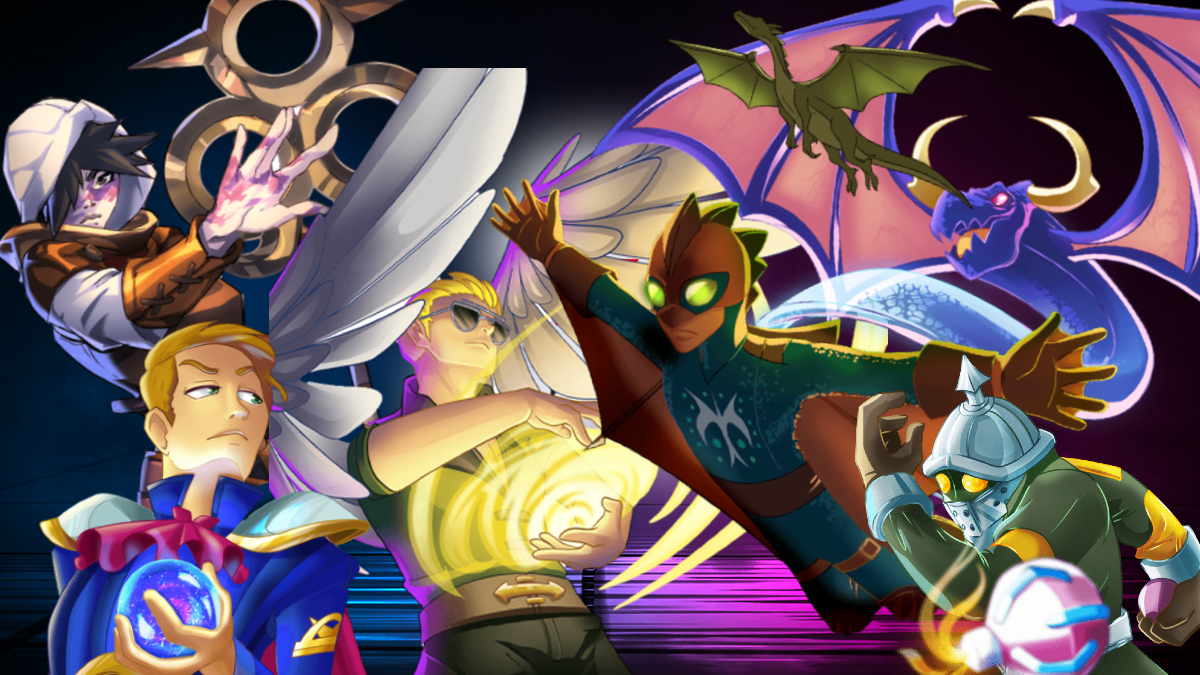 My Lineup
Life Splinter
Summoner:
Quix The Devious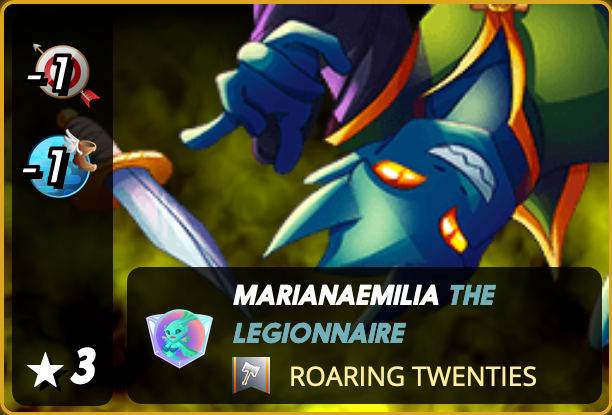 Monsters:
Soul Fiend
Dragon Spirit
Tower Griffin
Dragon Jumper
Grenadier
Pelacor Arbalest
My opponent's Lineup
Life Splinter
Summoner:
Ilthain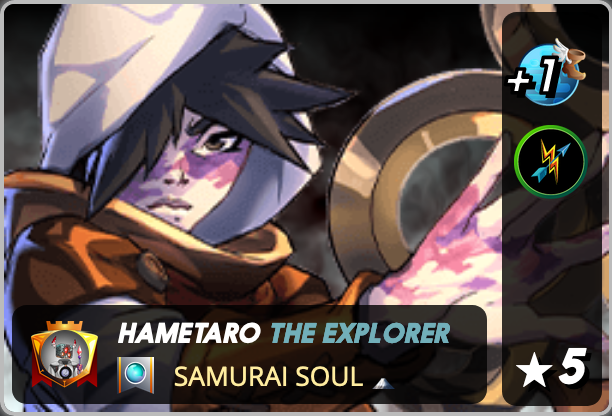 Monsters:
Pelacor Conjurer
Celestial Harpy
Djinn Renova
Dax Paragon
Tower Griffin
Mantoid


Rule Sets + Strategy
This is a battle from Victor's Modern Gold GF tournament. The rule sets of this battle were
Earthquake
(non-flying monsters take 2 melee damage at the end of each round) +
Counterspell
(All monsters have the magic reflect ability). All of the elements were available except Fire.

In Earthquake battles, I like to use Life or Dragon splinters since they have many great Flying Monsters such as Void Dragon, Dragon Jumper, Thunderbird, Pelacor Conjurer, etc.
But my first big decision was: Brighton Bloom with monsters that don't need Flying ability or something like Lorna Shine, Ilthain, or Quix The Devious?
The Counterspell rule set makes it more likely that my opponent will pick melee + ranged monsters.
For this reason, Quix The Devious made more sense. Besides that, melee/ranged monsters will be more affected by the -1 speed, increasing their chances of missing an attack!

Click on the image below to watch the fight: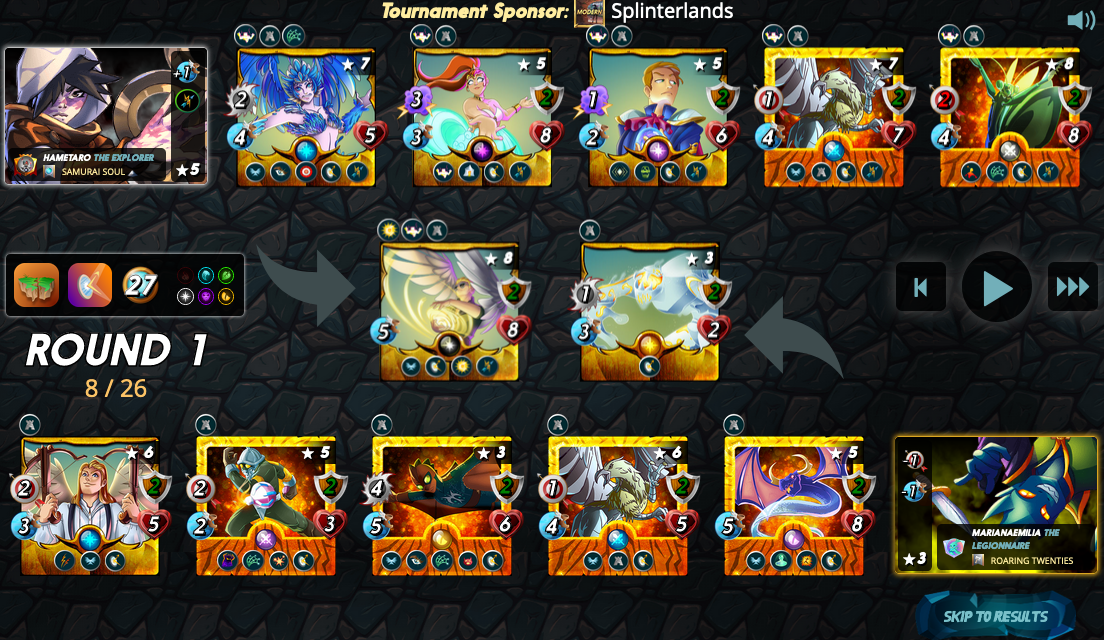 In the 1st position, Soul Fiend was just cannon fodder to absorb an attack and possibly reflect magic damage.
Dragon Spirit is an excellent tank due to its immunity ability. However, Redemption is the real deal. This ability counters Divine Shield (Lorna Shine) or summoners like Kelya Frendul that provide +1 armor, taking them all down!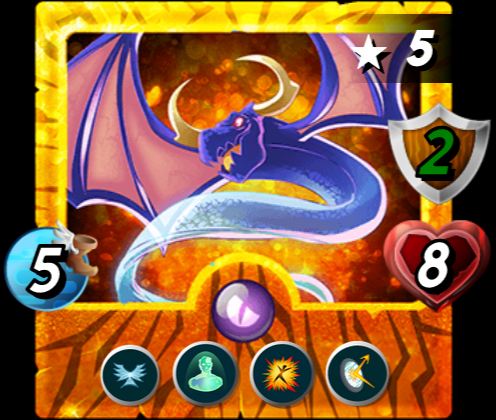 My 3rd position was Tower Griffin. Although he doesn't have much attack power, his Protect ability is precious to increase the survivability of the whole team!
My 4th and 5th position (Dragon Jumper and Grenadier) have Snare ability, which is a great way to counter Flying monsters!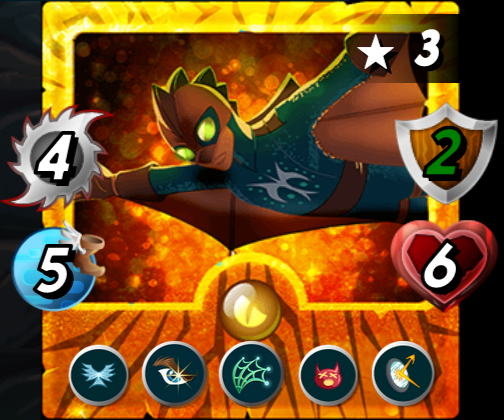 Besides that, the blast ability of Grenadier will allow him to snare two monsters in a single attack!
And to ice, the cake Grenadier has Oppress ability, an extraordinary ability to counter monsters like Baakjira, Failed Summoner, Pelacor Conjurer, and Dragon Spirit.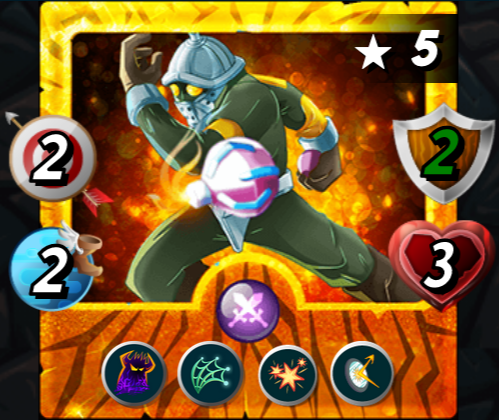 Pelacor Arbalest was basically the damage dealer with Flying ability!
About Hametaro's strategy: he made a great choice picking Ilthain, which gives +1 Speed and Return Fire to all friendly monsters.
He is now vulnerable only against melee attacks since he also got Magic Reflect from the rule set. Besides that, he added Amplify ability from Dax Paragon, making his lineup deadlier.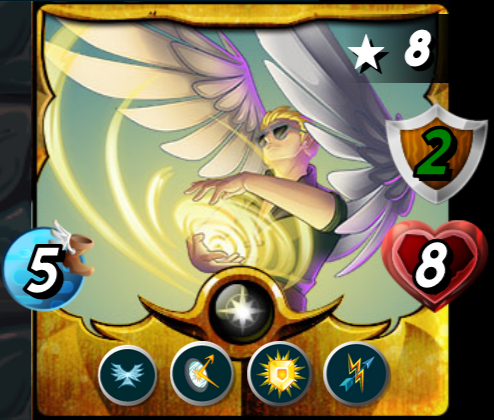 In short, Hametaro also thought similarly of using the Snare ability from Mantoid. Tower Griffin protects, but he picked 3 monsters without Flying ability relying on Djinn Renova triage to keep them alive a little longer!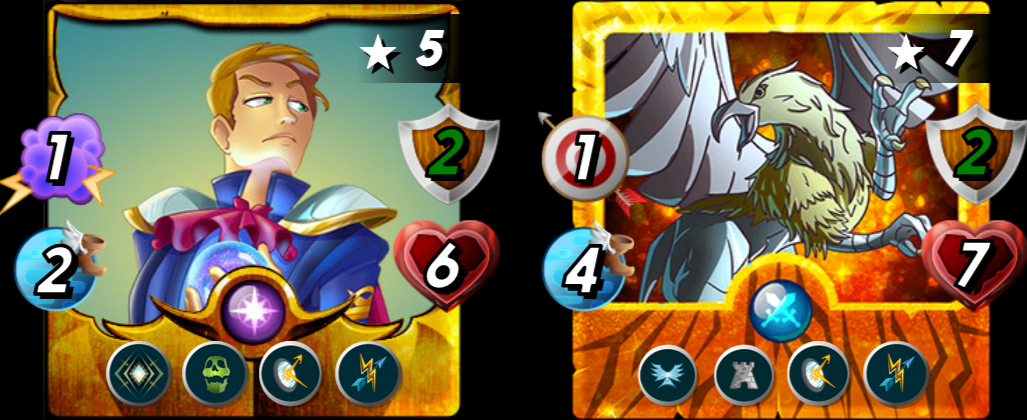 The battle was really tight. Due to the return fire, my monsters were killed pretty fast. Fortunately, my Dragon Jumper wasn't snared and made me achieve victory by killing Mantoid in round 4.
Conclusion: my lineup was more solid, and according to splintertools, I should win about 64% and lose 8% (28% chance of a tie due to the Earthquake). Would Brighton Bloom be more consistent? Let's find out! My second option of a lineup you can check below!
Brighton Bloom would also win this match, but I still think the lineup I picked can be very effective against many other splinters, such as Water and Death, so I'd probably stick with it.
See this amazing battle again: @marianaemilia versus @hametaro
---

---
Follow me on Twitter
Join the fun now: Sign up here
---
Images: @splinterlands
---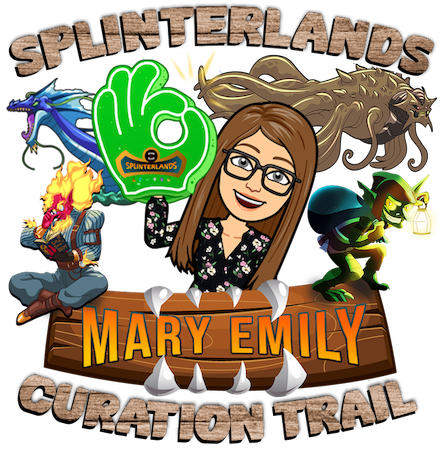 Follow my Curation Trail on HiveVote; Join the widest and most profitable trail about Splinterlands and help reward the best content creators. Learn more here.
You can also delegate Hive Power and/or SPT to me; Learn how
Thank you very much!
---
---
---