Splinterlands Amazing Battles – Smurfs Back to Basics
Welcome Splinter People to another Amazing Battle!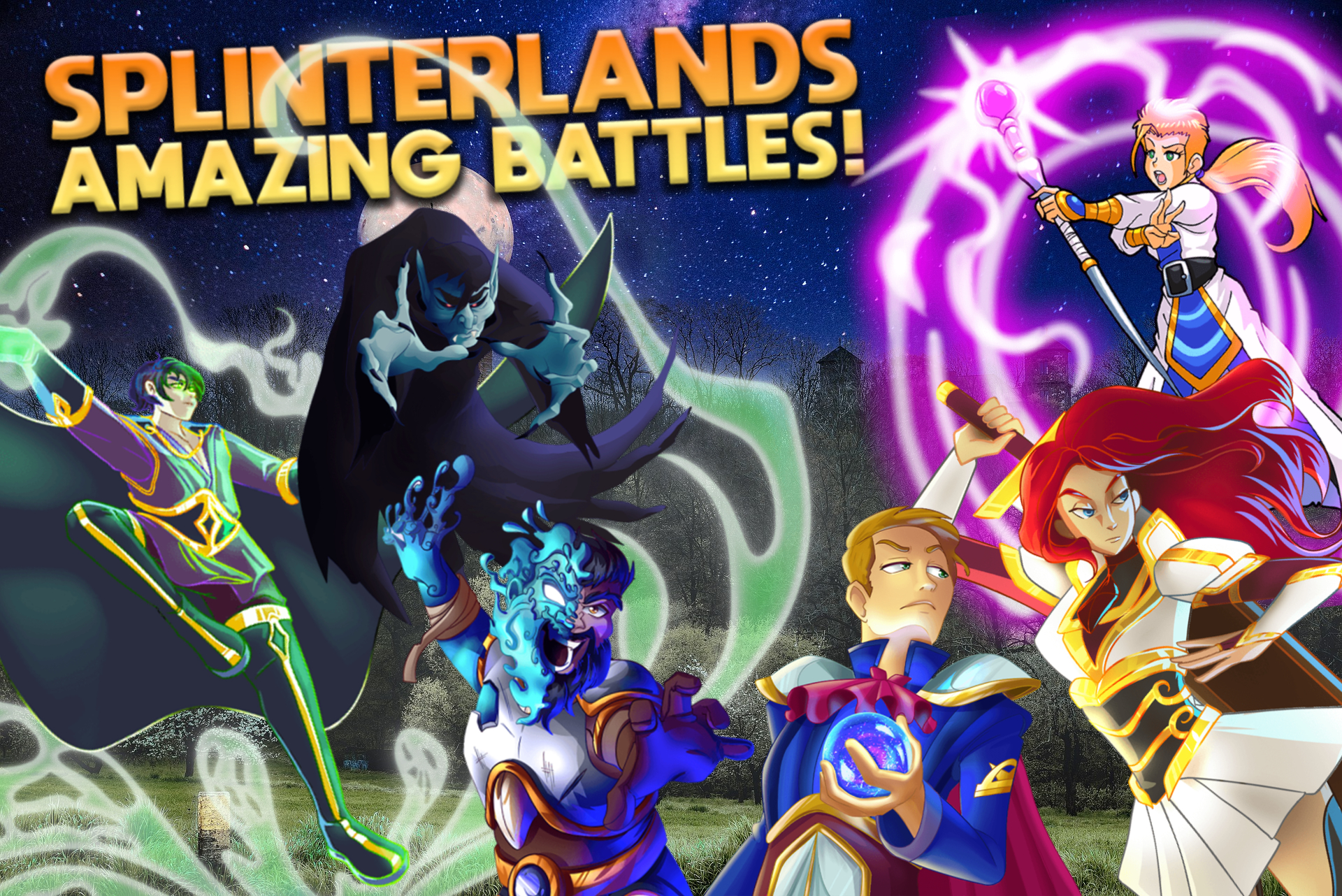 Today a very low: (12) mana cap Wild format, Silver league, Gold Foil tournament battle.

The only rule is Back to Basics (monsters lose all abilities).
Available splinters: All but earth.
@conan123 is our opponent in this battle. Let's go!
Divine Shield in this ruleset gives our monsters extra resilience, taking at least two shots to be taken down. And this low mana cap giving our monsters one extra chance to shoot is vital here. We choose Life splinter and go with Lorna Shine as our summoner.
Click on the image below to watch the fight: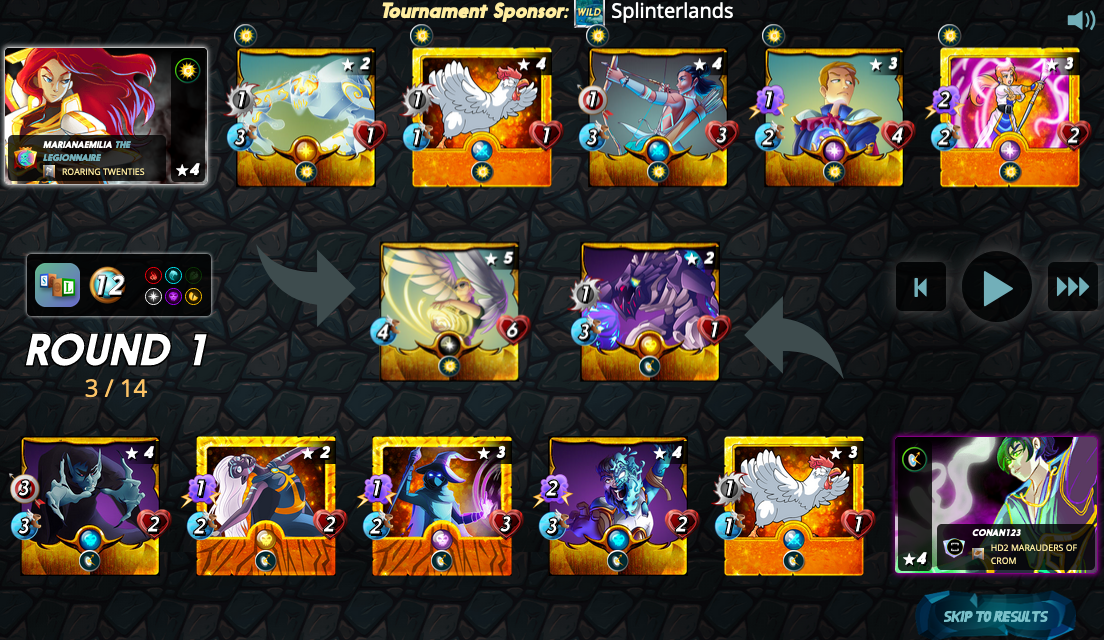 Our lineup of monsters: Pelacor Conjurer. Soul Fiend. Furious Chicken. Xenith Archer. Dax Paragon. Divine Sorceress.

The Life Splinter gives us access to some cheap high HP monsters that, when paired with Lorna Shine, take a lot of extra hits to go down finally.
This, when paired with one archery plus three magic damage monsters, give us a chance to take multiple cards in one turn. And we have an excellent HP, high Initiative tank in Pelacor Conjurer that will not go down fast.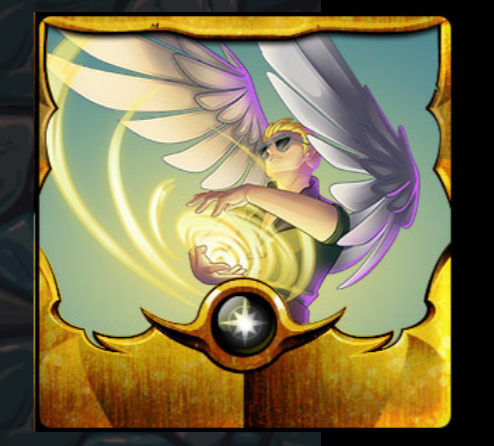 Let's see what our opponent has prepared for us!
@Conan123 chooses to go Death Splinter with Owster Rotwell, giving all his team magic reflection! Ouch! This is going to hurt.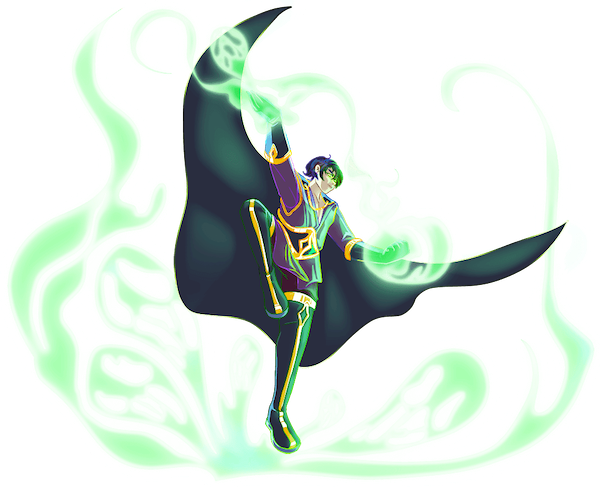 Our opponent's cards: Corpse Fiend. Furious Chicken. Life Sapper. Darkest Mage. Theorosa Nightshade and closing with Soul Strangler.
We go against a complete glass cannon setup, and our opponent brings seven total damage, three archery, and four magic. But he only has two HP cards to protect his DPS.
The only error I can see is putting.his highest magic dealer in front when maybe next to last, he might have had the chance to shoot a couple more hits.
But his significant damage, plus a good read of the rules with Magic Reflect, might kill our monsters fast.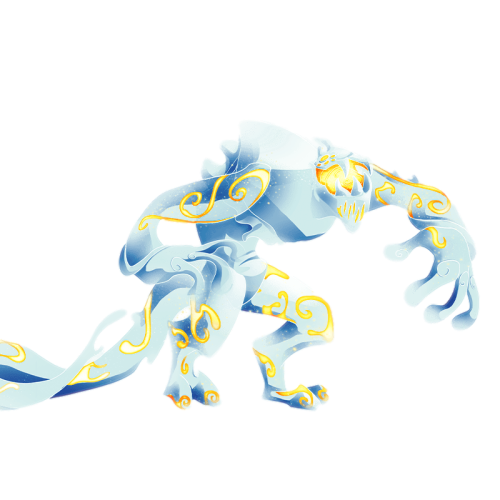 Round 1:
Both 0 HP cards get taken down fast, along with Life Sapper! Also, our tank resists this round. We also lose the shield on our magic shooters due to Magic Reflect.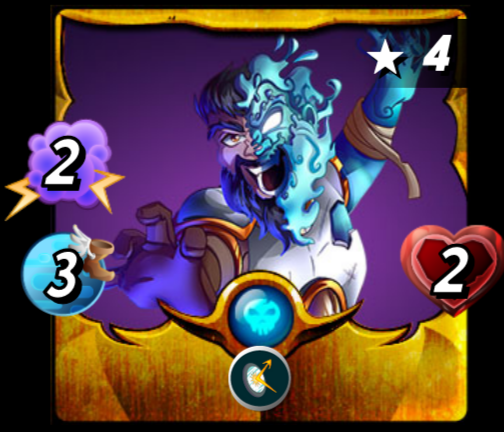 Round 2:
Our tank goes down in flames, but we also destroy the Darkest Mage. Our 0 mana monsters survive this round, but our magic team also starts losing HP due to reflection.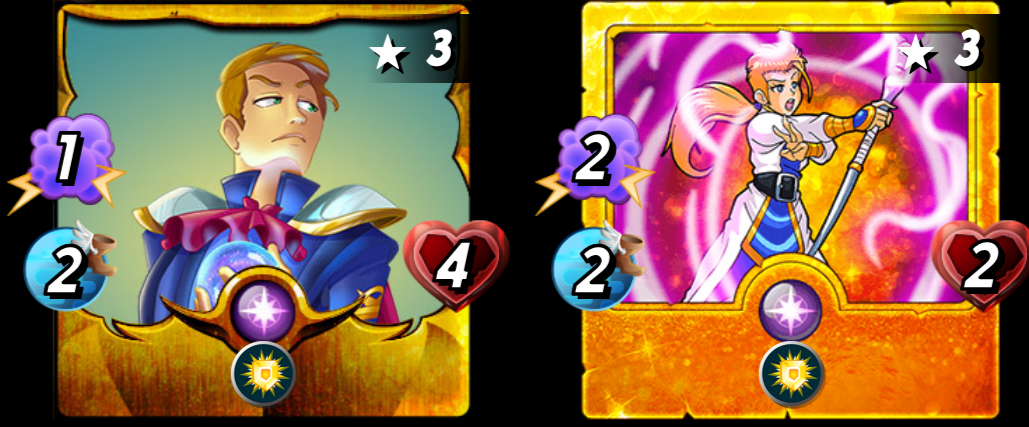 Round 3:
Theorosa Nightshade and Soul Strangler get destroyed by our team! Victory!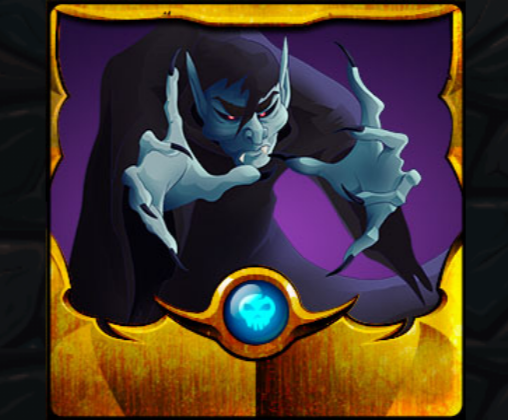 Even though our opponent deals a lot of damage, his frontline falls too fast, and divine shield makes our monsters survive many hits.
Thus allowing them to deal more damage during the match overall.
So the extra toughness will enable us to take this match!
Thanks for reading and commenting!
See this amazing battle again: @marianaemilia versus @conan123
---

---
Follow me on Twitter
Join the fun now: Sign up here
---
Images: @splinterlands
---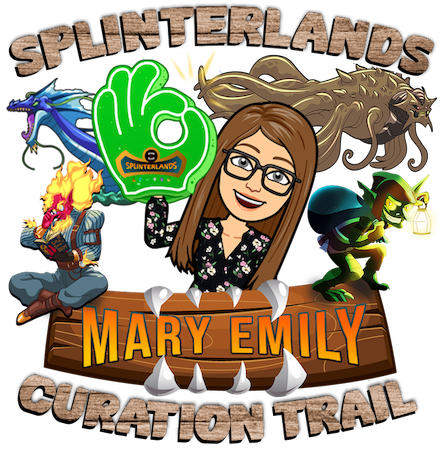 Follow my Curation Trail on HiveVote; Join the widest and most profitable trail about Splinterlands and help reward the best content creators. Learn more here.
You can also delegate Hive Power and/or SPT to me; Learn how
Thank you very much!
---
---
---