Splinterlands Amazing Battles – Strength, Stealth and Energy!
Hello Splinter friends! Welcome to another very interesting battle...

Here we have a mid mana battle, 26 mana, and the following rules: Stampede, which lets the trample monsters deal damage multiple times as long as the trampled monster is killed, and Armored up, which gives all monsters two extra armor.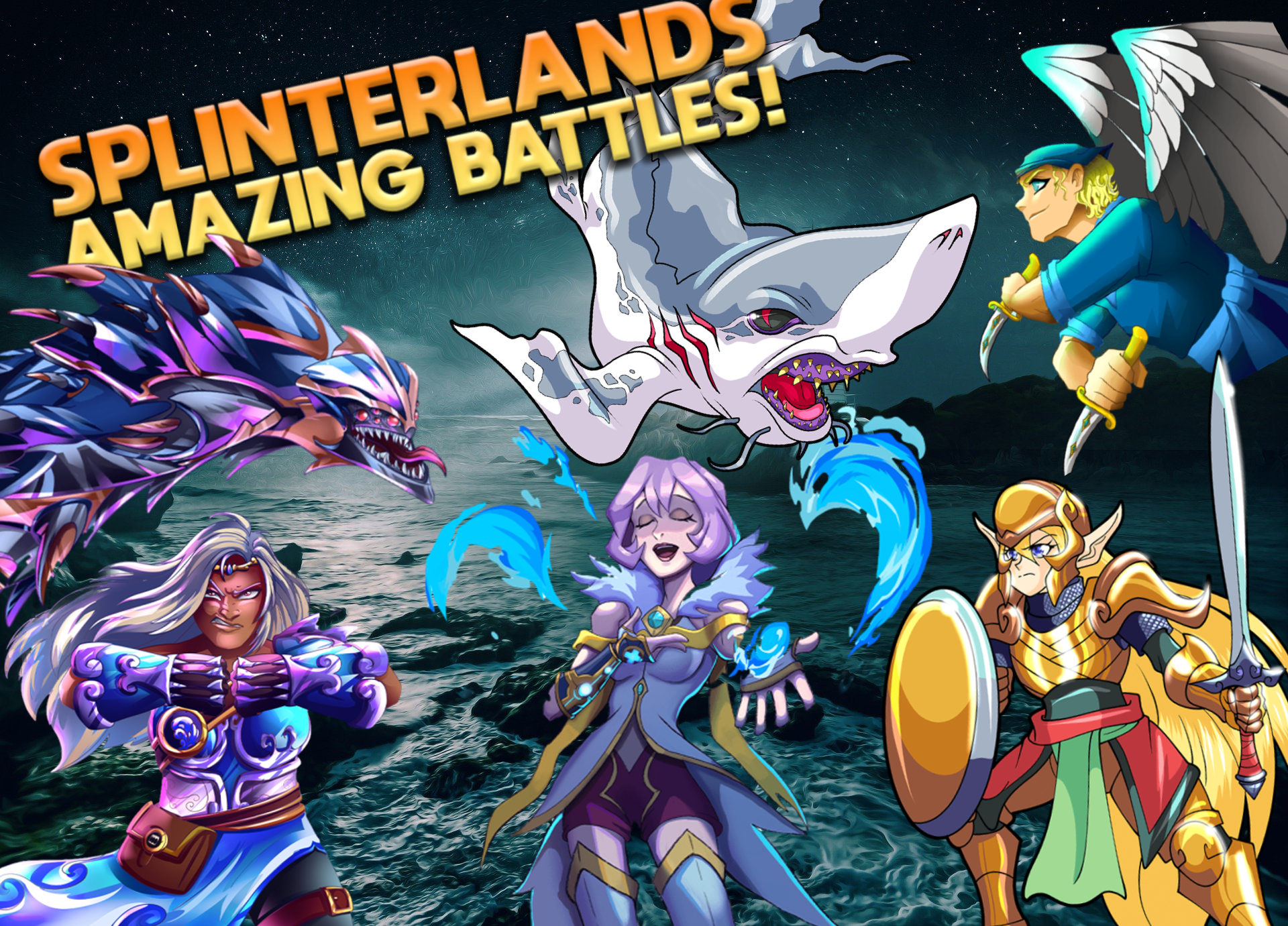 With these rules is easy to predict the use of a lot of magic damage and the possible use of trampling monsters as a tank, so using a high health high speed with magic reflect is a good option.

Most magic monsters at this league have low HP, so the reflects do a lot of damage. Our tank's high speed and HP makes trampling a lot more difficult for the frontline monster to procure the multiple tramples.
Click on the image to watch the fight: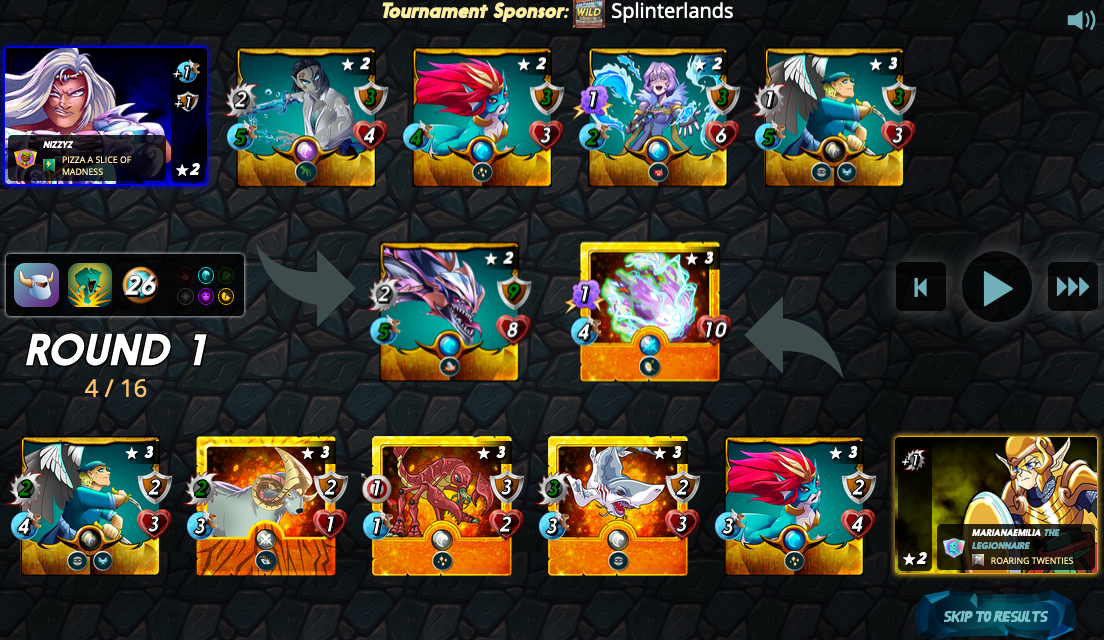 We also add two healers as support, so if our opponent doesn't have a lot of frontline damage, our monster gets healed back to full or almost complete health each round.

As damage dealers, we are taking two sneak monsters plus one opportunity to start working on the backline, supported by our +1 melee damage summoner to have seven backline damage each round.
Our bandit is not only an excellent damage dealer but a nice option to put on the last position due to his high speed and flying, making it resilient against a sneak strategy like ours.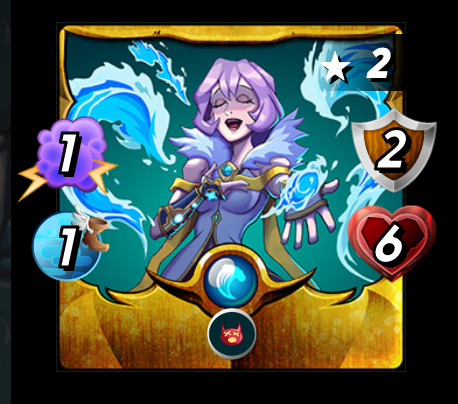 Now going over our opponent's setup, we see that he is using Keyla Friend, one of the most influential and widely used summoners on Bronze League and his damage are mainly focused on the front line with his tank, reach monster, and the newly added stunner, Water Caller, is the 2nd card that can stun the in the Bronze League.
We also see Pelacor Bandit used on the backline as a buffer to backline damage. With one melee damage, it takes a lot of hits to kill any backline monsters. Still, the problem is that it doesn't add to the overall strategy of doing the damage up front like the rest of the team.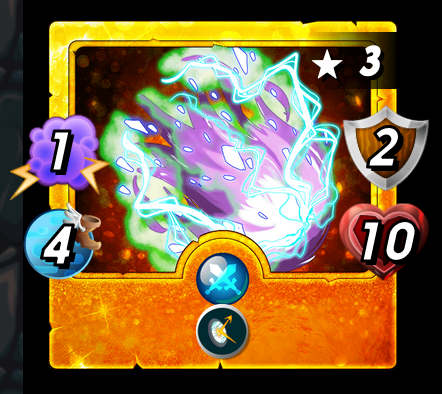 As the battle starts, we see that his frontline damage is not enough to kill our tank, and our two healers do heal our tank to max health each round; also, we don't have to worry with stuns because we are not relying on the one magic damage of our Prismatic Energy. Bonus points to our tank for reflecting the magic done by the Water Caller.
His backline crumbles as our two sneak monsters topple his Pelacor Bandit in the second round. The effect of the Sneak punches is greatly increased thanks to the +1 damage provided by our epic dragon summoner Daria Dragonscale.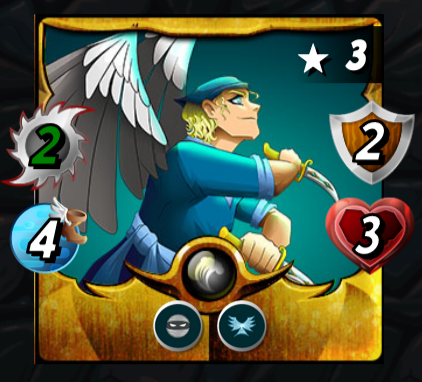 Not even the high initiative, flying, and extra armor can help the poor guy survive our avalanche of 5 damage per turn.
Then the Water callers survive a couple more turns, but as it falls, the healer goes with it, sealing the fate of this exciting battle. We win shortly after that!
In this battle, we can say that selecting an appropriate tank for the rules is crucial, and also focusing on our damage strategy, as we could see in the resolution of this battle.
See this amazing battle again: @marianaemilia versus @nizzyz
---

---
Follow me on Twitter
Join the fun now: Sign up here
---
Images: @splinterlands
---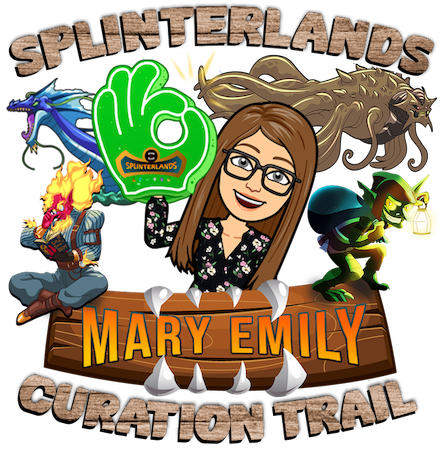 Follow my Curation Trail on HiveVote; Join the widest and most profitable trail about Splinterlands and help reward the best content creators. Learn more here.
You can also delegate Hive Power and/or SPT to me; Learn how
Thank you very much!
---
---
---