Splinterlands Amazing Battles – Surgical Battle
Welcome, Splinter people! I am pleased to present yet another fiery battle you should study so you can get better at playing to earn!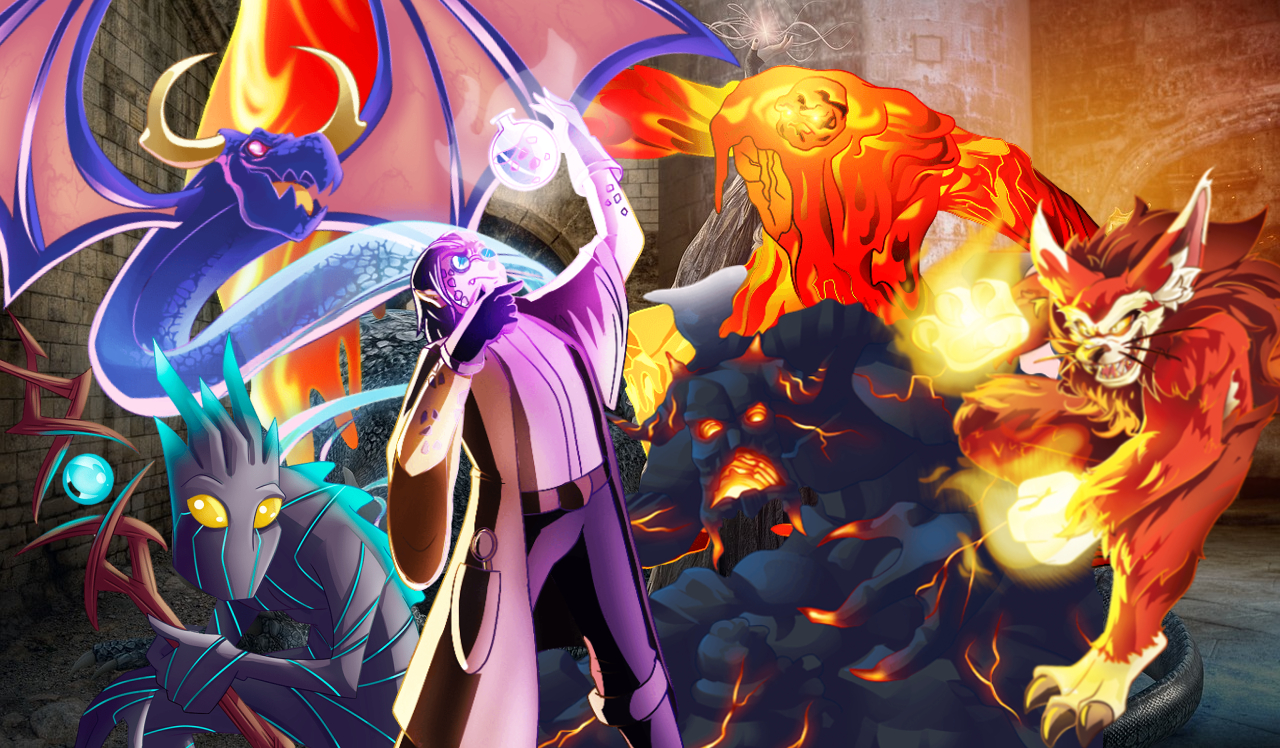 This episode's battle was surgical

Click on the image below to watch the fight: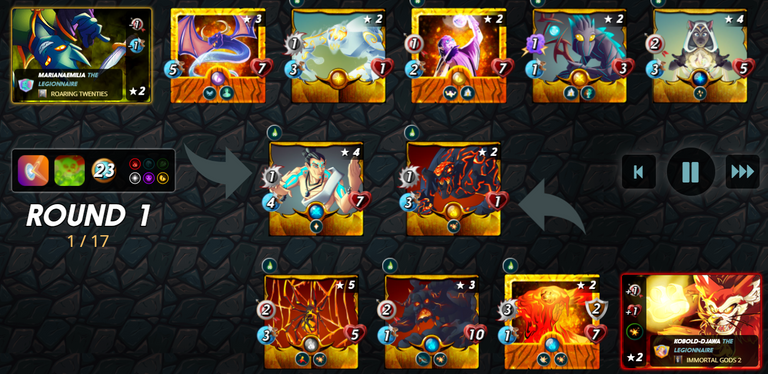 Teams
My team
Dragon Splinter + Life Element
Summoner: Quix the Devious
Xenith Monk
Dragon Spirit
Soul Fiend
Scale Doctor
Spirit Hoarder
Venari Crystalsmith
Their team
Fire Splinter
Summoner: Yodin Zaku
Scorch Fiend
Living Lava
Molten Ash Golem
Lava Spider
---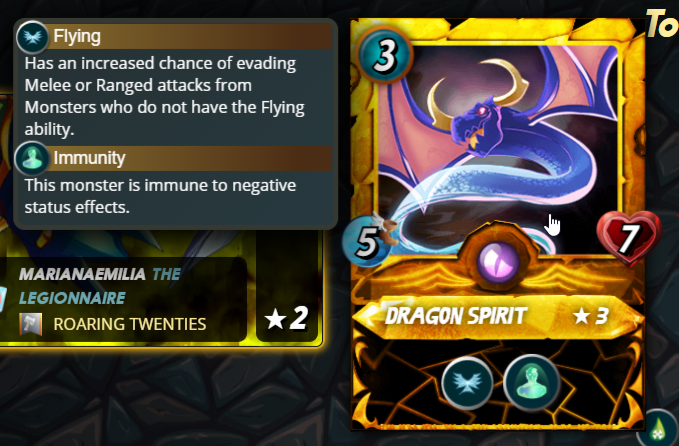 Battle outcome
Today's match caps at 23 Mana. The only splinters available are the Fire, Life, Death and Dragon splinters.

Extra rules were Magic Reflect and Noxious Fumes. In Magic Reflect, all Monsters have the Magic Reflect ability. In Noxious Fumes, all Monsters start the battle poisoned.
My defense was made of Xenith Monk, Dragon Spirit and Soul Fiend.
At first glance, you'll quickly realize I chose not to use Cleanse in this battle, but instead, pick a Heal tank for position 1 while an Immunity off-tank holds the line at position 2.
This makes for a lasting defense, which you may find it was very creative.
My total Mana leftover ended up as zero despite only using 5 monsters, so I picked Soul Fiend in position 3.
On second thought, I should have used him at the last position, since it would have died at the beginning of round 2 anyway.
That way, it would have potentially protected my Venari Crystalsmith from a Sneak attack.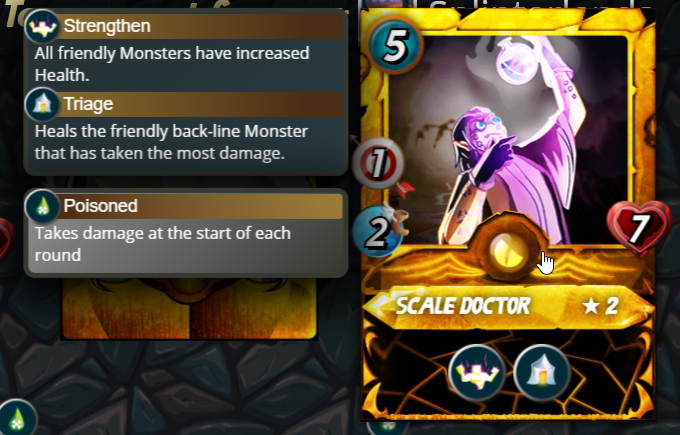 My offense consisted of absolutely nothing.
That's right. I'm not even attacking this round. Noxious Fumes is all about outsurviving, so I can just let my opponent's monsters die to poison without even moving a finger.
My support monsters were Scale Doctor, Spirit Hoarder and Venari Crystalsmith.
That's where my strategy really starts shining.
Scale Doctor and Spirit Hoarder keeps each other alive, while Venari Crystalsmith helps Xentih Monk sustain the frontline.
You can see it working as early as round 2, when Xenith Monk holds steady until the very last turn from that round.
What quickly follows is Venari Crystalsmith holding his breath against poison, as she still lives even after taking a total of 8 points of poison damage.
Dragon Spirit dodges several attacks, which also keeps Scale Doctor alive, since attacks not connecting stops Yodin Zaku's blast damage.
Medic teamwork triumphs over the Noxious Fumes.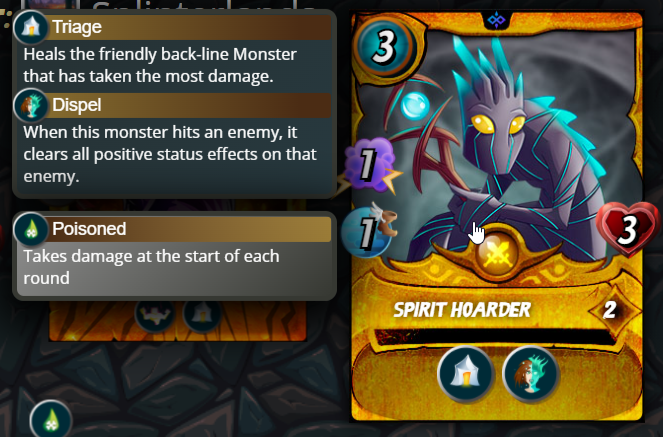 ---
See this amazing battle again: @marianaemilia versus @kobold-djawa
Thanks for reading!
---

---
Follow me on Twitter
Join the fun now: Sign up here
---
Images: @splinterlands
---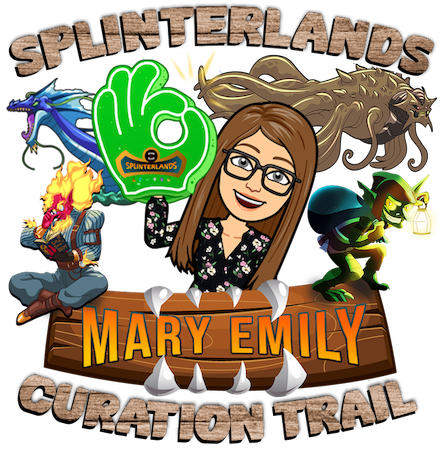 Follow my Curation Trail on HiveVote; Join the widest and most profitable trail about Splinterlands and help reward the best content creators. Learn more here.
You can also delegate Hive Power and/or SPT to me; Learn how
Thank you very much!
---
---
---