Splinterlands Amazing Battles – The Yodin supremacy.


Welcome Splinter people. Today we have a fascinating battle!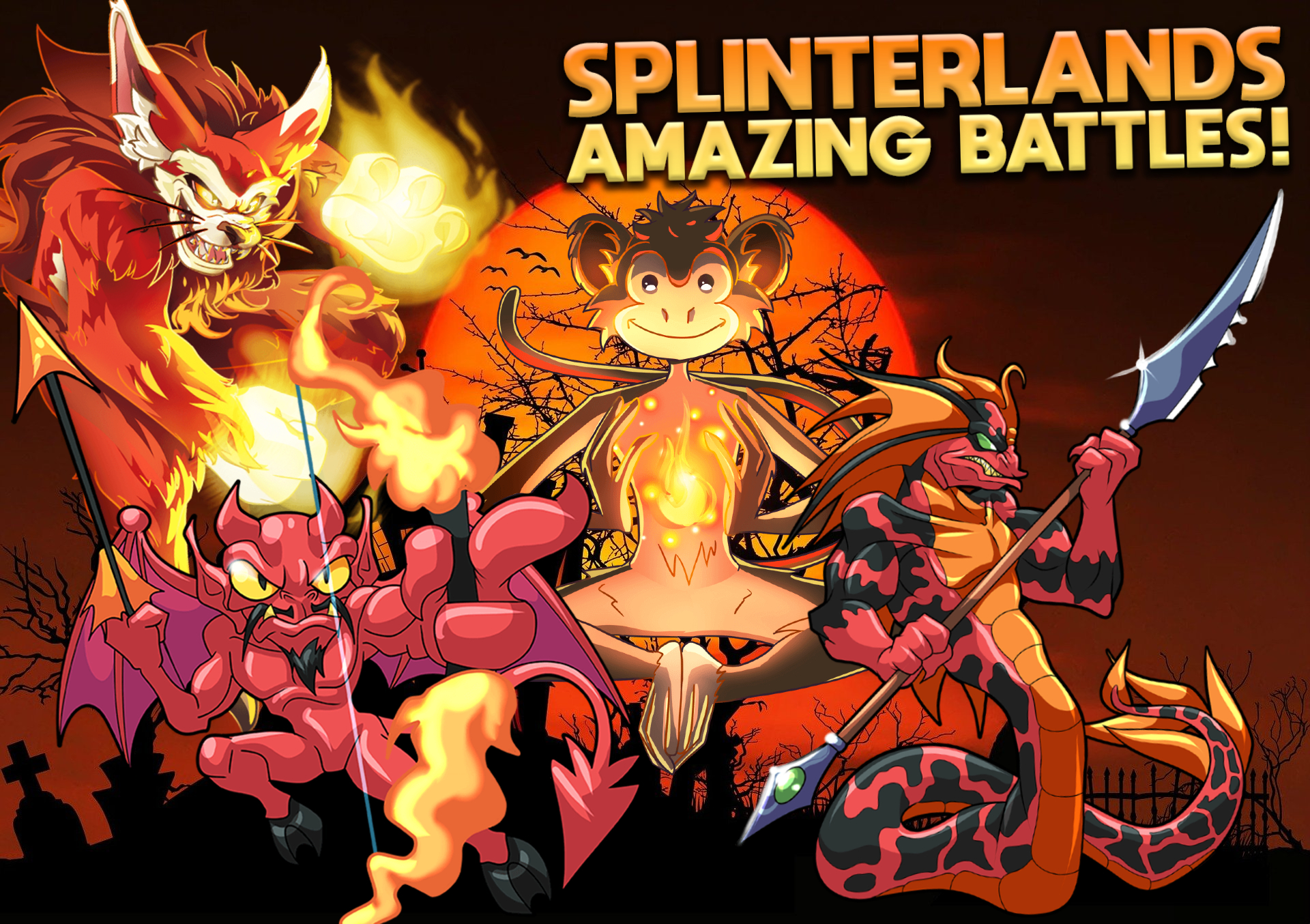 21 mana cap, Gold foil diamond league tournament battle.
The rules:
Fog of War (all monsters lose the Sneak and Snipe abilities) and Lost Magic (monsters with magic attack cannot be used in battle).
With all splinters available except Earth.
Our opponent this round is @justenjoy
We go with Fire and choose the almighty Yodin Zaku as our summoner. The last year has brought a lot of anti-Yodin cards, but it is still one of the most powerful summoners of the game.
Our team:
Serpentine Soldier (Thorns, Dodge and Shield), Scorch fiend (Demoralize), Tower griffin (Flying, Protect), Goblin Fireballer (Stun, Snare), Imp Bowman (Flying, Piercing) and closing with Flame Monkey (Swiftness and Repair).
A classic mid-low mana Yodin team with 9 ranged and 3 melee damage, good initiative, some extra armor, and some decoys in case of any opportunistic monsters pop up in this ruleset. Our tank is stellar in non-magic rulesets like this one.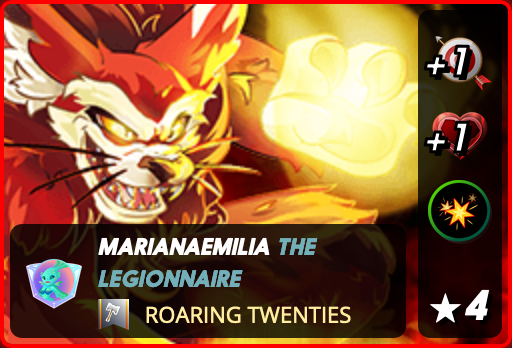 Let's take a look at the opposing team.
Summoner:
Quix the Devious (-1 speed and -Ranged damage). Ouch, a small anti-Yodin hate here. Both debuffs hurt our team, and we depended on ranged damage and hitting first to have an advantage. Nice blind counter by our opponent.
Opposing lineup:
Shieldbearer (Taunt Shield and Return Fire), Venator Kinjo (Reflection Shield, Immunity, Camouflage and Slow), Truthspeaker (Cleanse and Protect), Battering Ram (Shatter and Opportunity), Celestial Harpy (Flying, True Strike and Opportunity) and closing with Soul fiend (Swiftness).
Whoa! We have a full-package anti-Yodin setup here.
Shieldbearer is terrible for us, but with Venator Kinjo, our blast advantage is negated.
Our window of opportunity (heh) here is to take down the Shieldbearer fast before the return fire destroys our DPS monsters with return fire.
The Truthspeaker is not maxed and doesn't have tank heal, so we might have a chance here.
Also, the opposing opportunist monsters have light damage output, so we can deal some burn with our archers before they fall.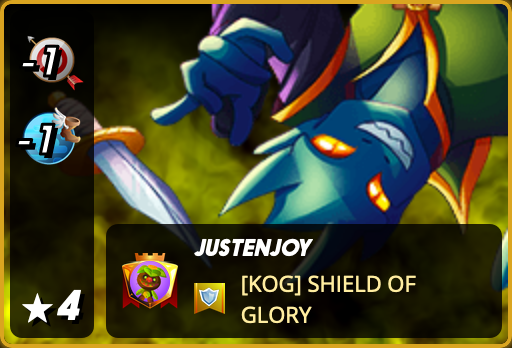 Let's see how this battle goes!

Click on the image below to watch the fight: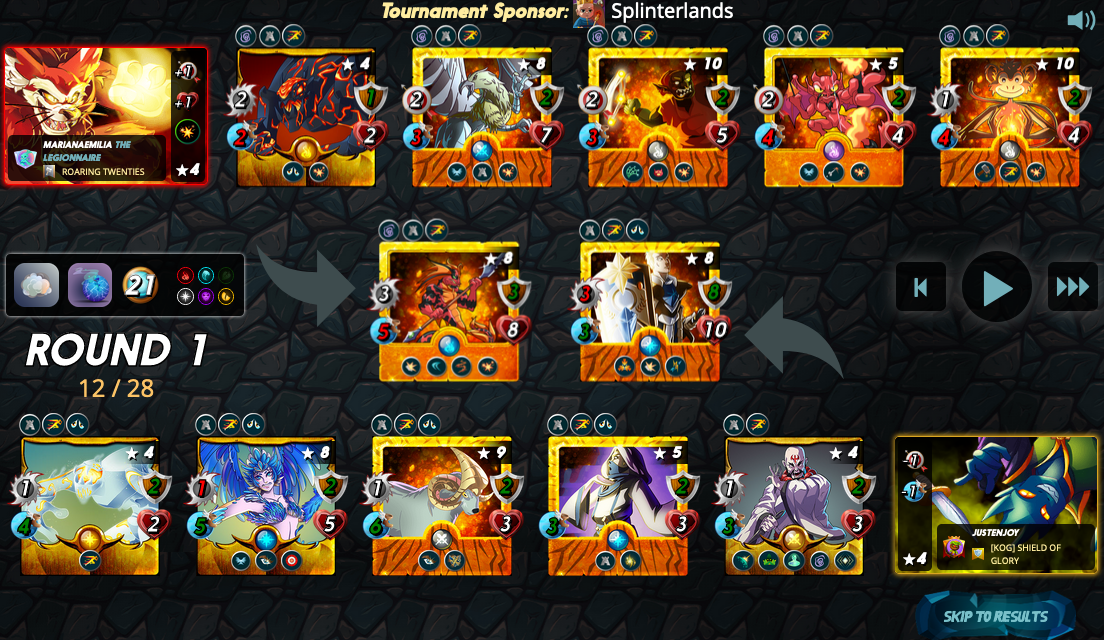 Round 1:
The opportunists on the opposing team hit first, taking down the Scorch Fiend to 1.
Luckily the Flame monkey gets a repair in to make it last longer. Our DPS-ranged monsters get their armor taken down by the reflected damage as they start working on the Shieldbearer armor.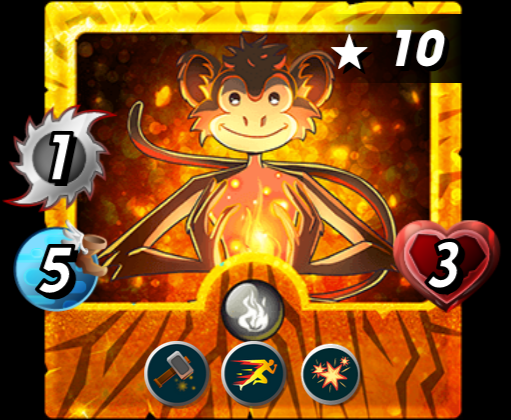 Round 2:
Our Scorch Fiend goes down, and our ranged team starts to feel the pain on their hit points. Ouch. Our tank evades damage again and is as good as new.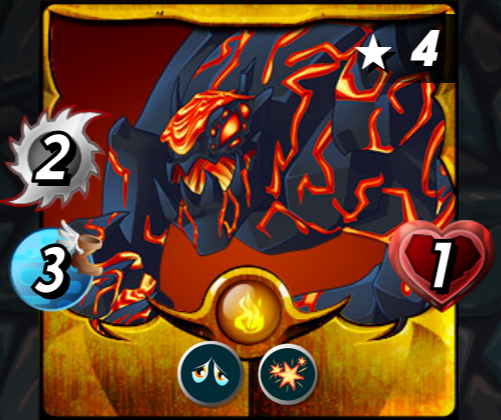 Round 3:
The Flame Imp goes down due to the opposing team's pressure, and we get reduced to only 2 ranged monsters. The Shieldbearer goes down to 4 HP, tho.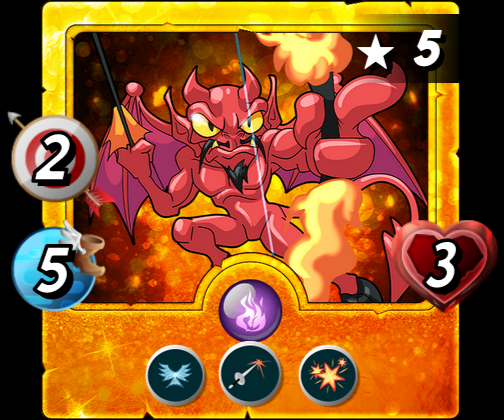 Round 4:
Our Goblins Fireballer gets killed by the opportunistic goat, and the Monkey gets hit by the Harpy.
We are down to only 3 monsters now. But the opposing tank goes down! Woohoo.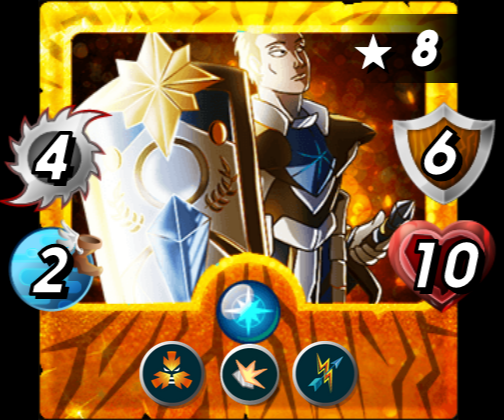 Round 5:
The Monkey gets more punishment but holds on to 1 hp to make one last repair on our tank as the Venator Kinjo gets down to 1 HP.
Round 6:
Our flame Monkey valiantly falls, and we manage to take down the Venator and Truthspeaker in one hit!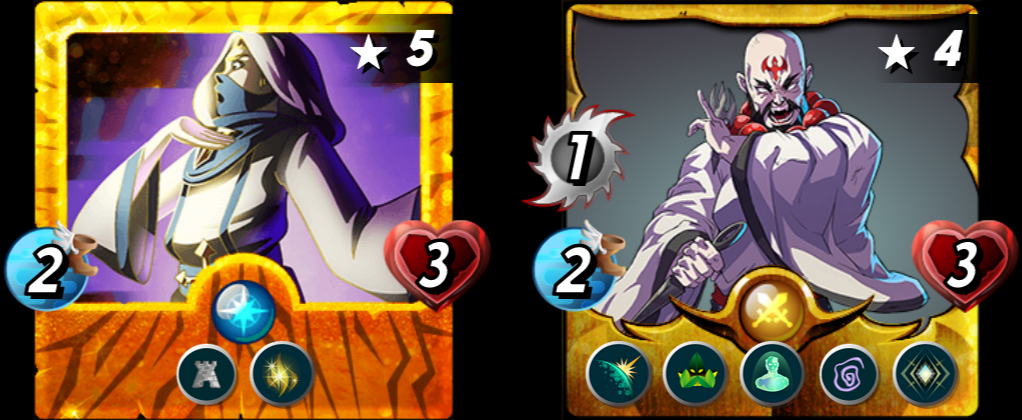 Round 7:
The opposing opportunists get punished by the thorns, and the remaining team disappears in a blast of Yodin smoke! Victory!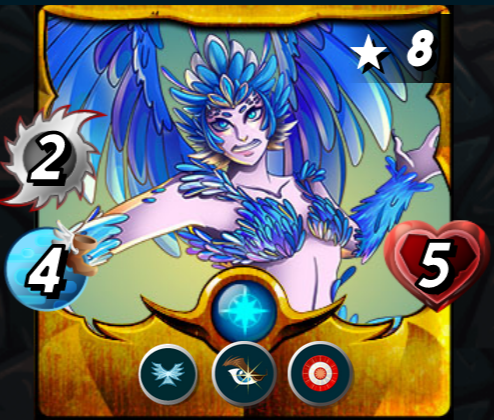 This is a max-level gold foil tournament, so we cannot criticize our opponent for not having a max Truthspeaker.
As that was the case, we took a win in the face of a marked counter team to our setup. That is the power of the mighty Yodin Zaku in this game!
---
See this amazing battle again: @marianaemilia versus @justenjoy
---

---
Follow me on Twitter
Join the fun now: Sign up here
---
Images: @splinterlands
---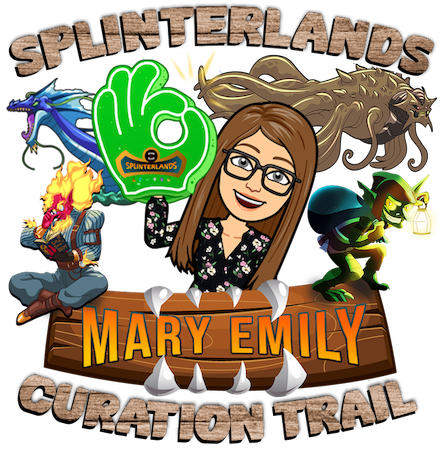 Follow my Curation Trail on HiveVote; Join the widest and most profitable trail about Splinterlands and help reward the best content creators. Learn more here.
You can also delegate Hive Power and/or SPT to me; Learn how
Thank you very much!
---
---
---