[ESP - ENG] Tag: 5 varied questions. // Tag: 5 preguntas variadas.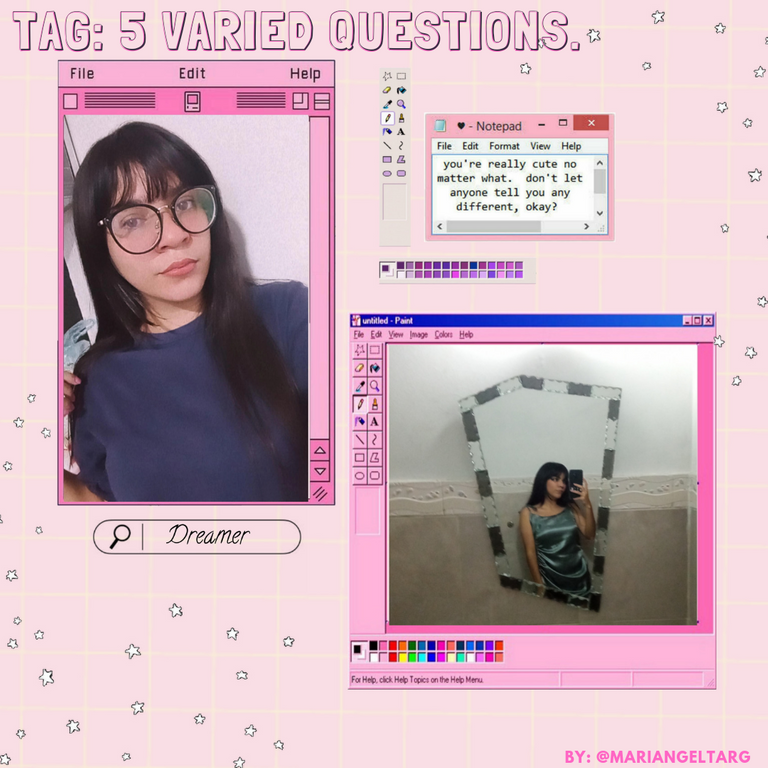 ESPAÑOL
¡Hola hola amores! Hoy vengo con un Tag creado por @mayvil dónde ha hecho una recopilación de varias preguntas para que nosotros respondamos, siempre me han gustado este tipo de tags porque damos a conocer un poco más de los que nos gusta compartir acá y que tipo de cosas hacemos a diario.
¿Qué te motiva a crear contenido en Hive?
Mejorar, ir creciendo y compartir mis ideas y creatividad, desde que entré en Hive he podido expresarme más, compartir de mi y de mis progresos, un claro ejemplo de ello es en el maquillaje, soy una persona un poco activa en esta comunidad, y si vemos el paso de los meses mis primeros maquillajes a los de ahora hay una gran diferencia y progreso, uno que cada día me anima más, me encanta ver cómo poco a poco han habido avances, no solo en mi maquillaje, sino en general, la forma en la que estructuro mis post, la forma de expresarme y de crear contenido.
Si por alguna razón ganara $ 10 millones, ¿Qué haría con ese dinero?
¿Quien se lo imaginaria? Realmente no lo sé, creo que primero intentaría conseguir una estabilidad con ello, casa, carro, mis estudios y una vez culminados invertir parte de este dinero en negocios referentes a esto, aunque sean $10 millones lo ideal sería generar más, aunque personalmente luego de hacer todo esto, me encantaría viajar, soy un poco soñadora respecto a esto y es que siempre he soñado con visitar diferentes países, observar su cultura, su gastronomía y sus paisajes, así que sin duda después de tener algo seguro esto sería una de las cosas que haría.
ENGLISH
Hello hello loves! Today I come with a tag created by @mayvil where he has made a compilation of several questions for us to answer, I've always liked this kind of tags because we get to know a little more about what we like to share here and what kind of things we do every day.
What motivates you to create content on Hive?
Improve, grow and share my ideas and creativity, since I joined Hive I have been able to express myself more, share myself and my progress, a clear example of this is in makeup, I am a person a little active in this community, and if we see the passage of the months my first makeup to now there is a big difference and progress, one that every day encourages me more, I love to see how little by little there have been advances, not only in my makeup, but in general, the way I structure my post, the way I express myself and create content.
If for some reason you won $10 million, what would you do with that money?
Who would imagine? I really do not know, I think that first I would try to get a stability with it, house, car, my studies and once completed invest some of this money in business related to this, although they are $10 million ideally would generate more, although personally after doing all this, I would love to travel, I'm a little dreamer about this and I have always dreamed of visiting different countries, observe their culture, cuisine and landscapes, so no doubt after having something safe this would be one of the things I would do.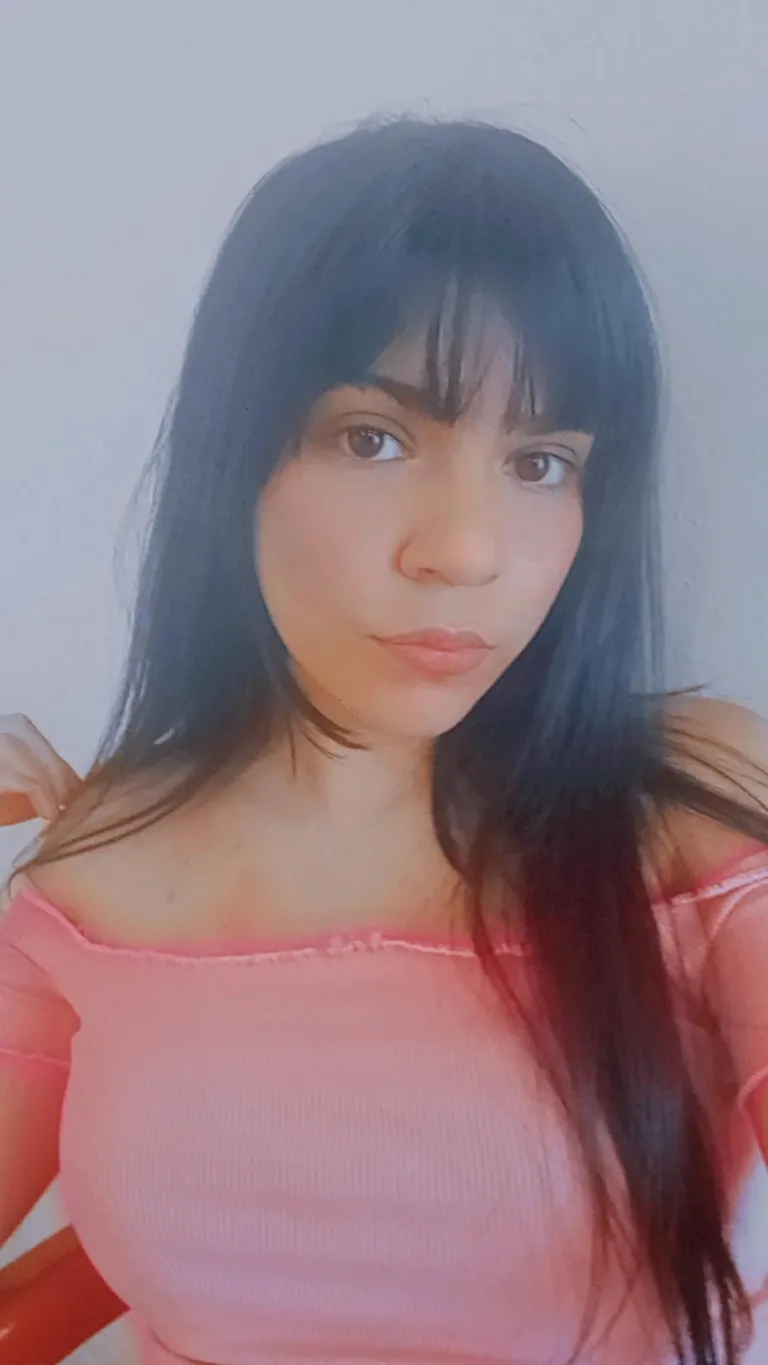 ¿De todas las comidas habidas y por haber, en estos tiempos de pandemia, que es lo que te ha provocado comer y que aún no lo has logrado?
A medida que ha pasado la pandemia agradezco que he podido darme mis gustos, me atrevería a decir que mucho más que cuando todo era normal, sin embargo desde hace un tiempo he querido comer comida Mexicana, ha sido un capricho que he tenido POR MESES, y realmente creo que hasta más, y aunque he tenido el dinero lo único que se complica es que en mi ciudad no hay ningún emprendimiento de comida Mexicana 😭 así que no me queda de otra que seguir con el antojo.
Si pudieras retroceder en el tiempo, ¿Qué momento exacto te gustaría revivir?
¿Solo uno? Realmente hay muchos que han sido significativos para mí, especialmente en los que comparto con toda mi familia, o donde estoy con mis amigos siendo personas despreocupadas, pero realmente lo que deseo es volver a tener una cena familiar, una celebración o algún acto dónde toda mi familia este reunida de nuevo.
¿Qué actividad han hecho aquí en Hive en la que no has podido participar por alguna razón?
Realmente creo que ninguna, siempre que alguna iniciativa, Tag o concurso le llama la atención intento participar, suelo entrar mucho a Hive así que me entero de casi todo 😂 así que he participado en las cosas que le han interesado.
Of all the foods out there, in these pandemic times, what is the one thing that has caused you to eat that you haven't yet managed to eat?
As the pandemic has passed I am thankful that I have been able to indulge myself, I would dare say that much more than when everything was normal, however for some time now I have wanted to eat Mexican food, it has been a whim that I have had for months, and I really think even more, and although I have had the money the only thing that complicates it is that in my city there is no Mexican food business 😭 so I have no choice but to continue with the craving.
If you could go back in time, what exact moment would you like to relive?
Just one? Actually there are many that have been meaningful to me, especially the ones where I share with my whole family, or where I am with my friends being carefree people, but what I really want is to have a family dinner, a celebration or some event where my whole family is together again.
What activity have they done here on Hive that you have not been able to participate in for some reason?
I really think none, whenever some initiative, Tag or contest catches your attention I try to participate, I usually enter Hive a lot so I find out about almost everything 😂 so I have participated in the things you have been interested in.
---
¡Muchas gracias por leer mi post! Tengo entendido que este Tag y preguntas variadas fue una recopilación de varias preguntas que se han hecho anteriormente en Hive, así que agradezco a todo aquel que las haya creado porque han sido muy interesantes y me encantó participar ¡Nos leemos pronto! XOXO.
Thank you so much for reading my post! I understand that this Tag and miscellaneous questions was a compilation of several questions that have been asked previously on Hive, so I thank everyone who created them because they were very interesting and I loved participating See you soon! XOXO.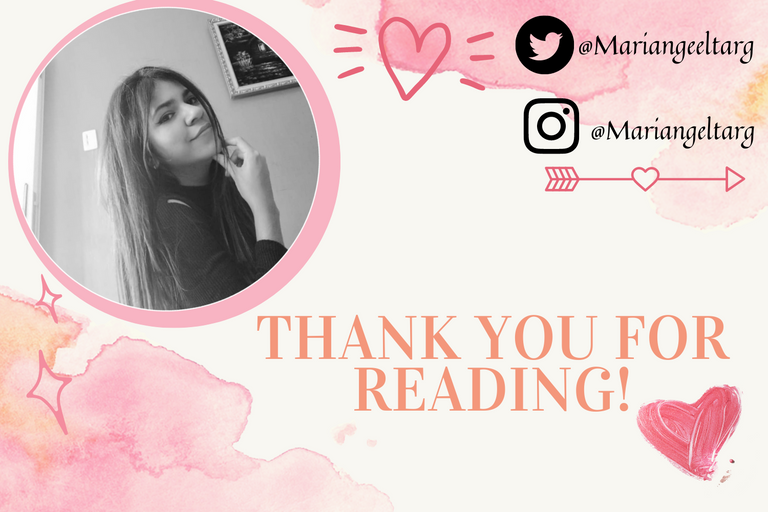 ---
Cover created in: Canvas and PicsArt.
Text translated with: DeepL.
All photos are mine.
---
---