Getting Ready for the New School Year (ENG-ESP)

Hola mis queridos amigos de hive.
Hello my dear hive friends.
Les cuento que esta semana estuvimos trabajando con la elaboración de la cartelera de bienvenida de la institución para recibir a los estudiantes este próximo 03 de octubre. Todos aportando un granito de arena para lograr el objetivo y que nuestros niños se sientan complacidos de regresar a su segundo hogar.
I tell you that this week we were working on the elaboration of the institution's welcome billboard to receive the students this coming October 3. All contributing a grain of sand to achieve the goal so that our children feel pleased to return to their second home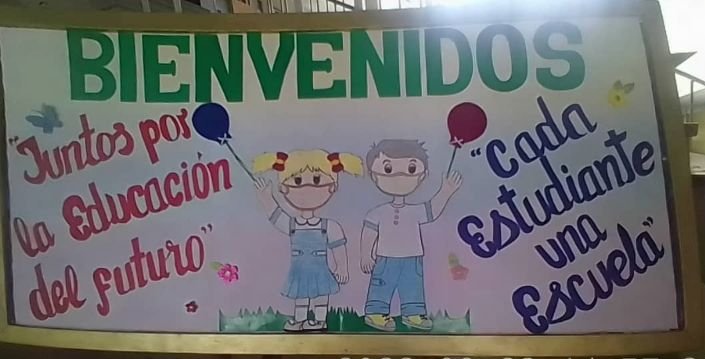 Los docentes especialistas fueron asignados para llevar a cabo esta cartelera pero el último día me pidieron ayuda para pegar las letras. Fue un momento muy grato que pasamos juntos. Los eslogan de este nuevo año escolar son: "Juntos por la Educación del Futuro" y "Cada Estudiante una Escuela".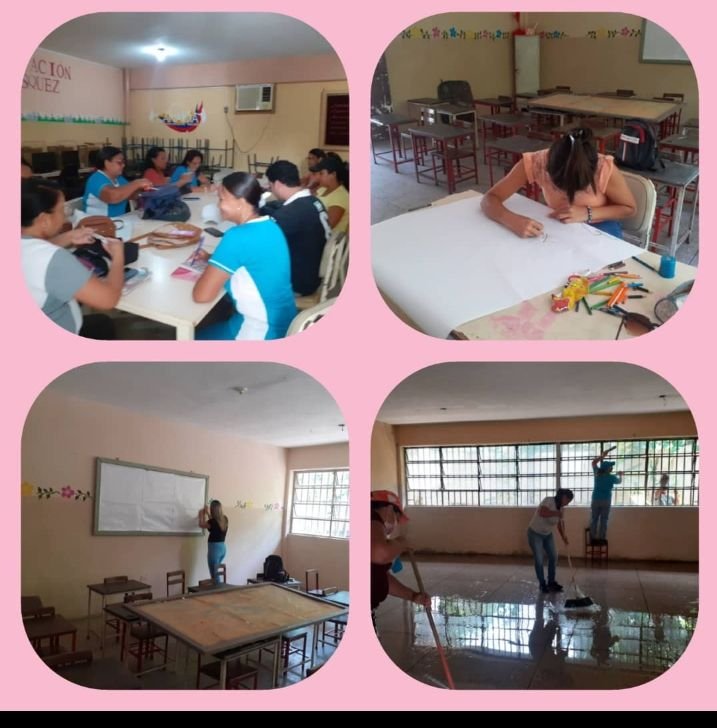 En la semana los obreros se dedicaron a lavar el piso y las paredes y las docentes en la elaboración de sábanas, plan de acción para la fiesta escolar y elaboración de cartelera. Todos conformamos un bonito equipo que con mucho entusiasmo trabaja por el bienestar de los niños y niñas.
During the week the workers dedicated themselves to washing the floor and the walls and the teachers in the elaboration of sheets, action plan for the school party and billboard construction, we all make up a beautiful team that works with great enthusiasm for the welfare of the boys and girls.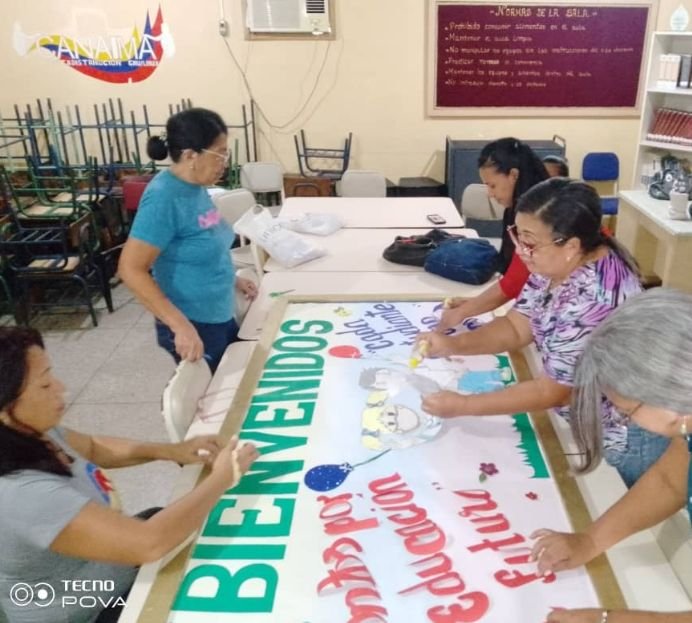 Aquí nos encontramos dos docentes de aula y tres especialistas.
Here we find two classroom teachers and three specialists.
Gracias por Visitar mi Blog los mantendré informados sobre los avances! 😊
Thank you for visiting my blog I will keep you informed about the progress! 😊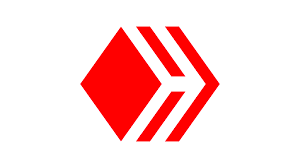 ---
---