[ESP-ENG] Family beach day, spending unique and relaxing moments.🏖️
---
Hola amigos de Family & Friends. Feliz comienzo de semana, espero todos se encuentren muy bien. La familia es lo más importante que tengo en mi vida, y pasar momentos con ellos es algo que me llena de alegría. Vivo en una isla, llamada "Isla de Margarita", tambien le dicen la Perla del Caribe, es un hermoso estado lleno de playas muy hermosas.
Hello friends of Family & Friends. Happy start of the week, I hope everyone is feeling great. Family is the most important thing I have in my life, and spending time with them is something that fills me with joy. I live on an island, called "Margarita Island", also called the Pearl of the Caribbean, it is a beautiful state full of beautiful beaches.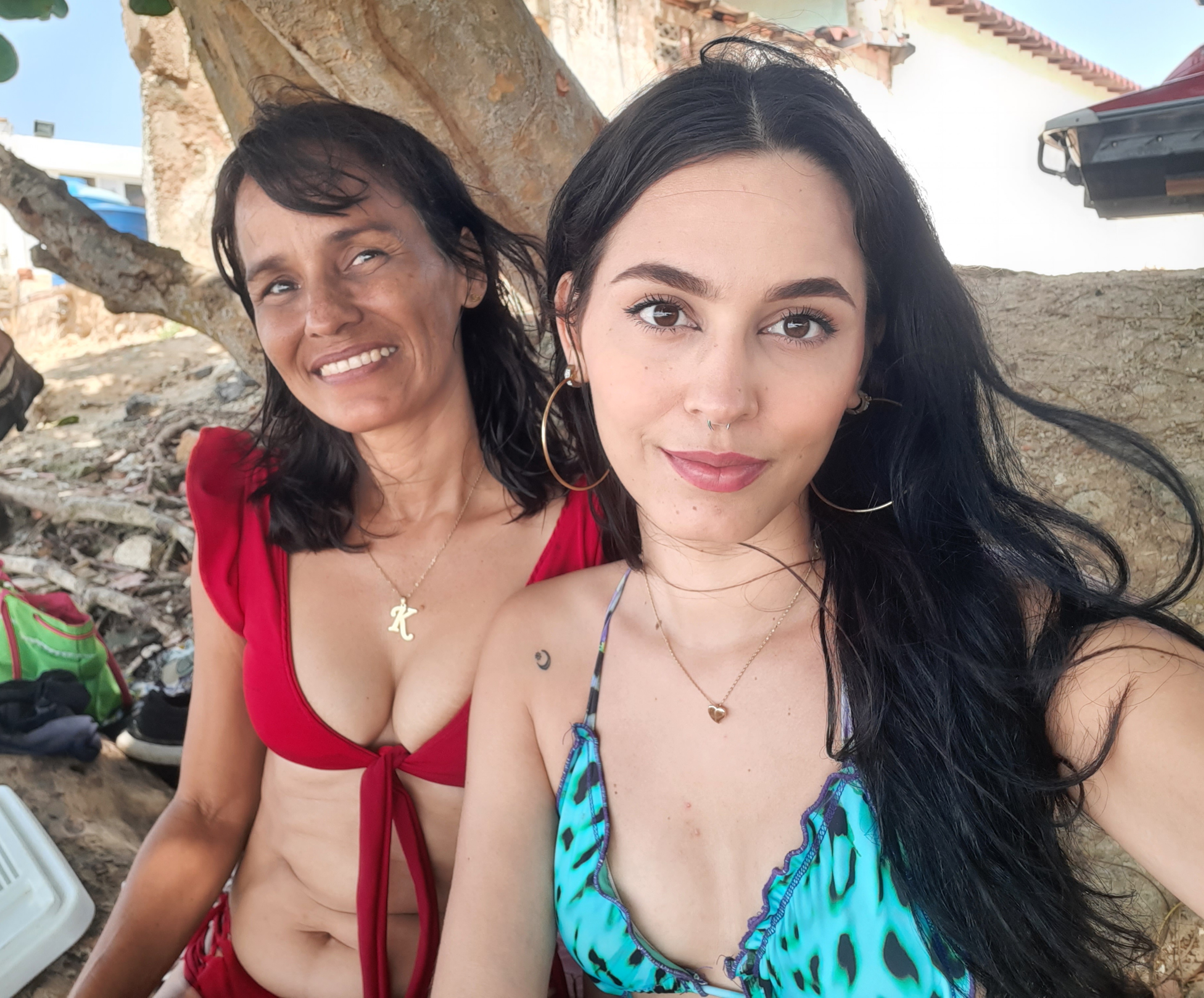 ---
En esta oportunidad fuimos a la playa de Pampatar, es una playa muy hermosa. Fuimos mi mamá, mi hermana, mi hermanito, mi primo y mi sobrino. Queríamos pasar un momento agradable y además que teníamos tiempo sin salir. Así que estuvimos hablando y decidimos ir juntos a la playita.
This time we went to Pampatar beach, it is a very beautiful beach. My mom, my sister, my little brother, my cousin and my nephew went. We wanted to spend a nice time and also we had some time without going out. So we were talking and decided to go to the beach together.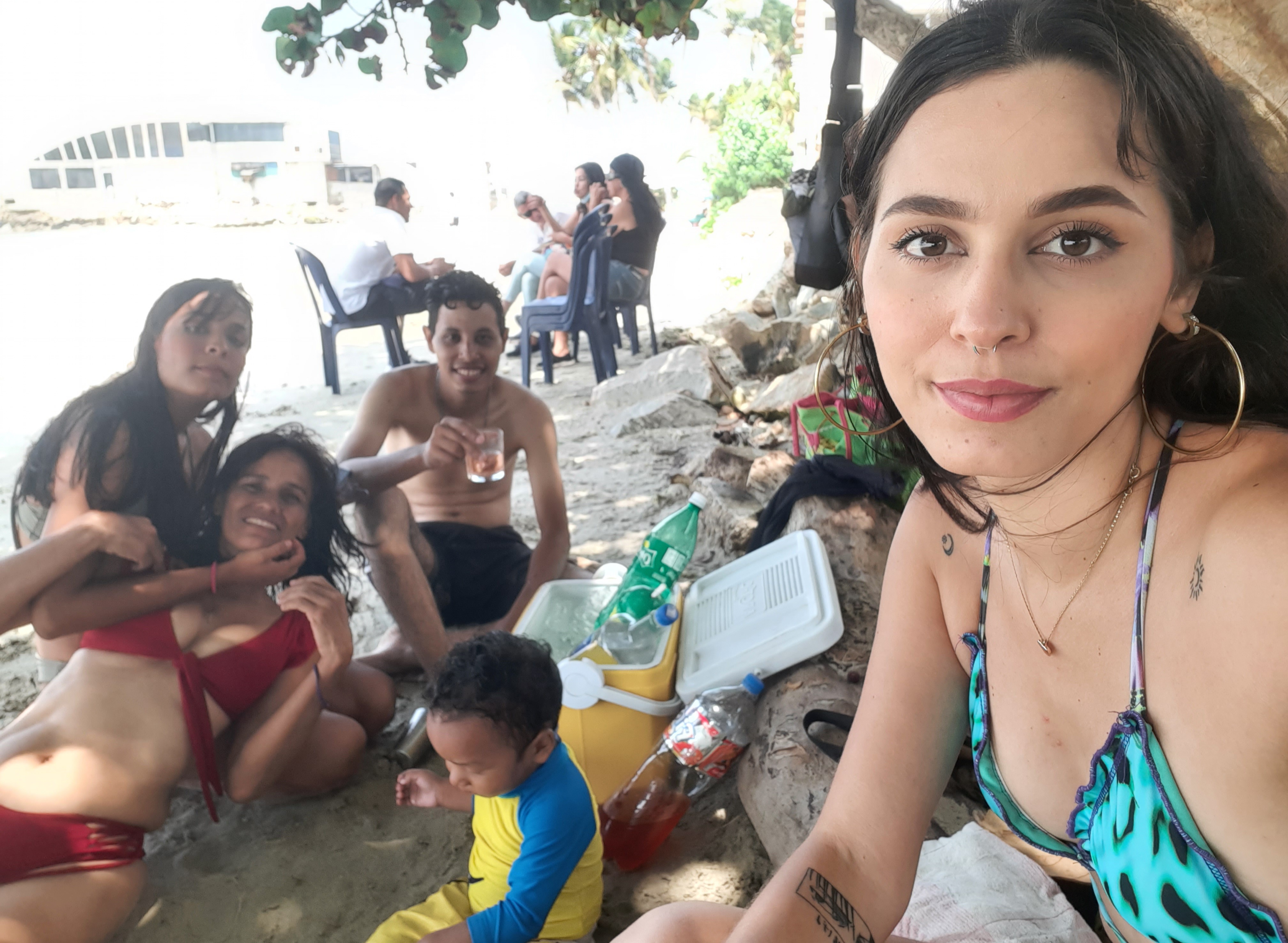 ---
Aprovechamos este momento para ir, mi mamá hizo unas empanadas y unas arepas para llevar que quedaron buenísimas. En camino compramos jugo, hielo y alguna otra bebida y comida. Mi sobrino estaba muy feliz, el ama la playa así que se podrán imaginar la emoción que sentía jaja
We took advantage of this moment to go, my mom made some empanadas and some arepas to take away that were delicious. On the way we bought juice, ice and some other drinks and food. My nephew was very happy, he loves the beach so you can imagine how excited he was haha.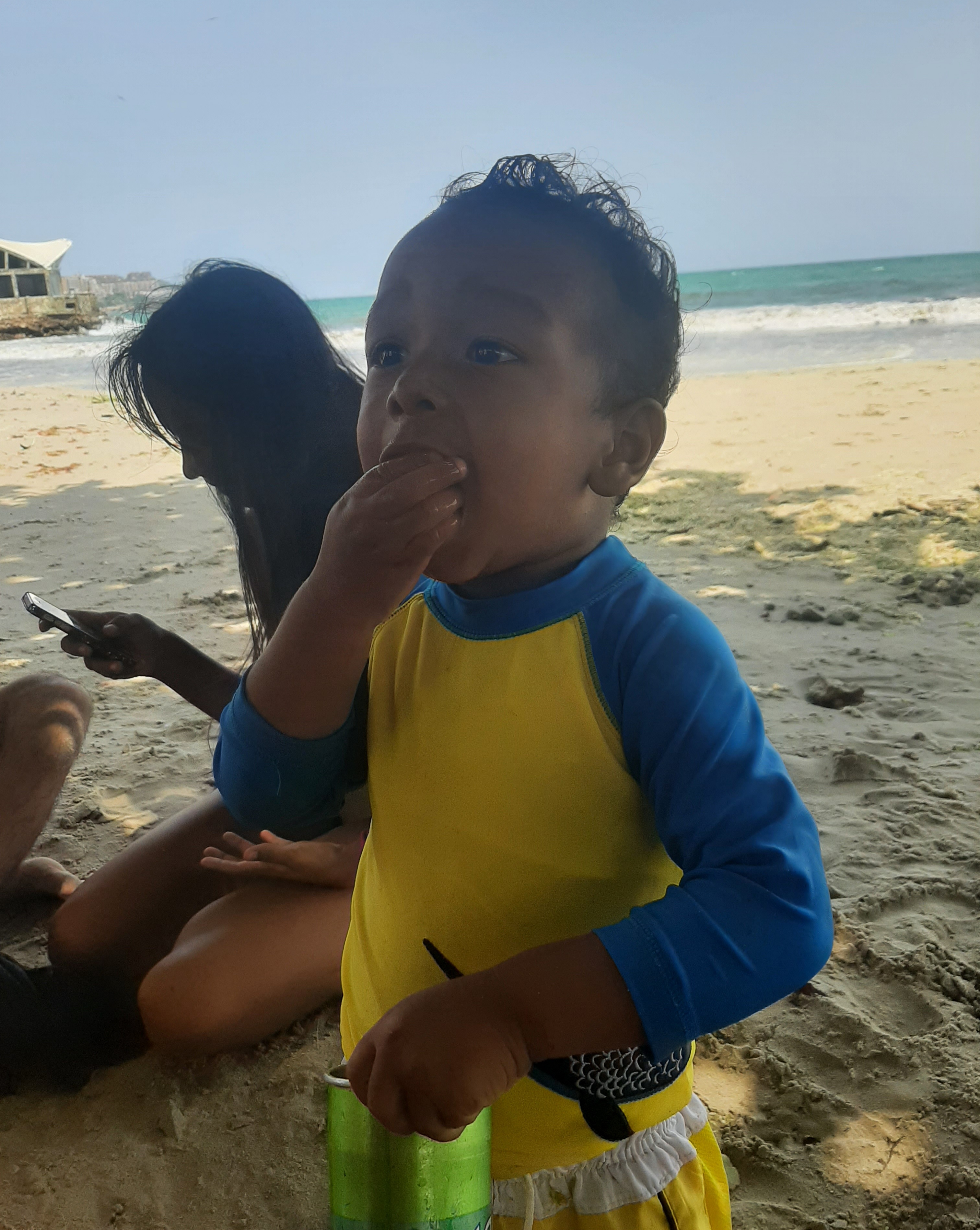 ---
Pasar momentos con ellos para mí significa estar sumamente feliz, es tener momentos de calidad donde te sientes bien y estás tan feliz que te duelen los cachetes de tanto reírte. Mi sobrino Raúl es mi felicidad, de verdad que desde que llegó hace mi vida muchísimo más feliz, escucharlo decir tía es una felicidad inmensa. Hasta ganas de llorar me da por la felicidad que siento.
Spending time with them means to me to be extremely happy, it is to have quality moments where you feel good and you are so happy that your cheeks hurt from laughing so much. My nephew Raul is my happiness, since he arrived he really makes my life much happier, to hear him say "aunt" is an immense happiness. I even feel like crying because of the happiness I feel.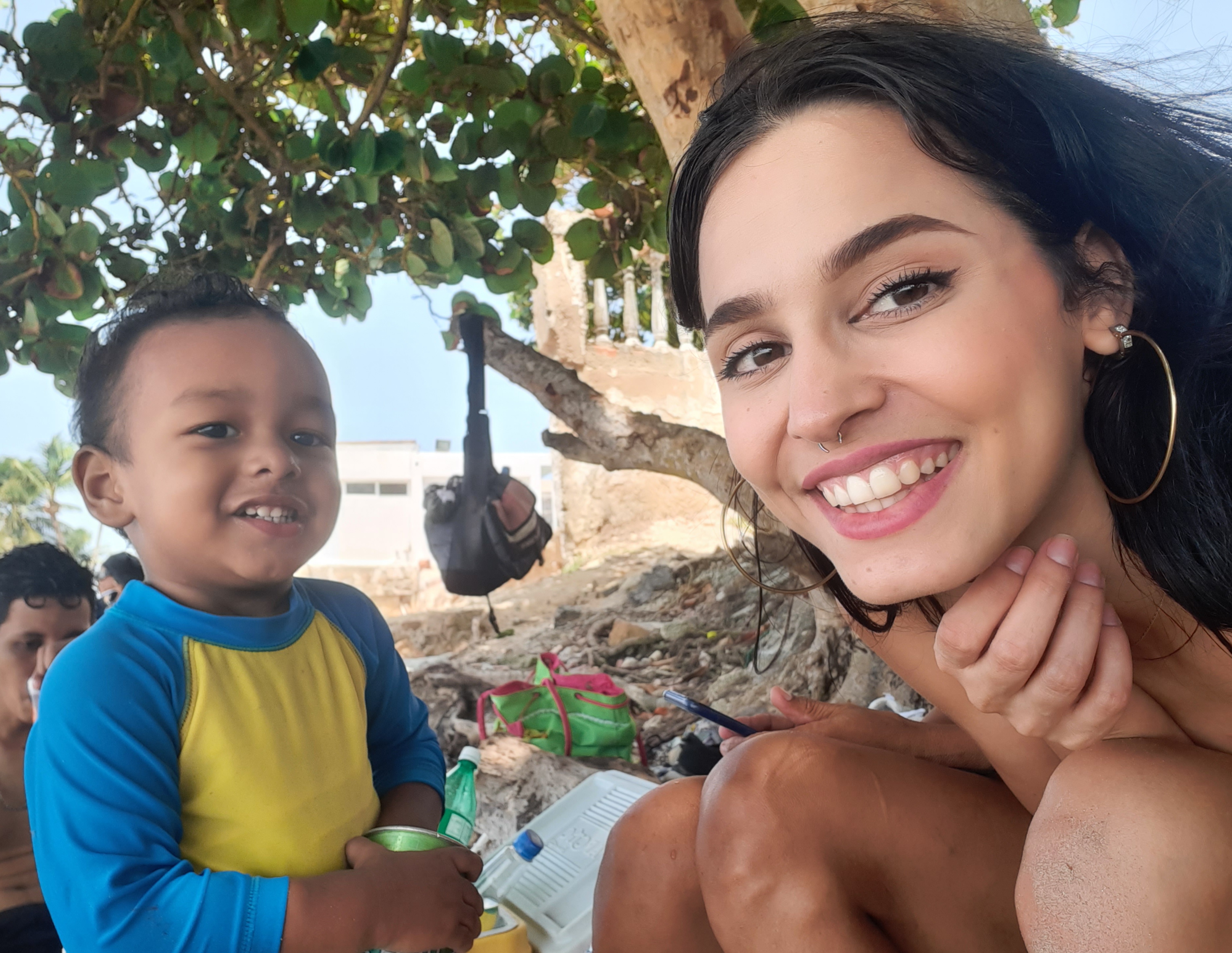 ---
Mi madre es el ser mas importante de mi vida, tengo mucho que agradecerle, y por eso mismo quiero retribuir todo lo que ha hecho por mi, por darme el tamaño que tengo ahora. Quiero verla reír y disfrutar, a ella le encanta la playa y es muy relajante verla disfrutar tanto.
My mother is the most important person in my life, I have a lot to thank her for, and for that reason I want to give back everything she has done for me, for giving me the size I have now. I want to see her laugh and enjoy, she loves the beach and it is very relaxing to see her enjoying herself so much.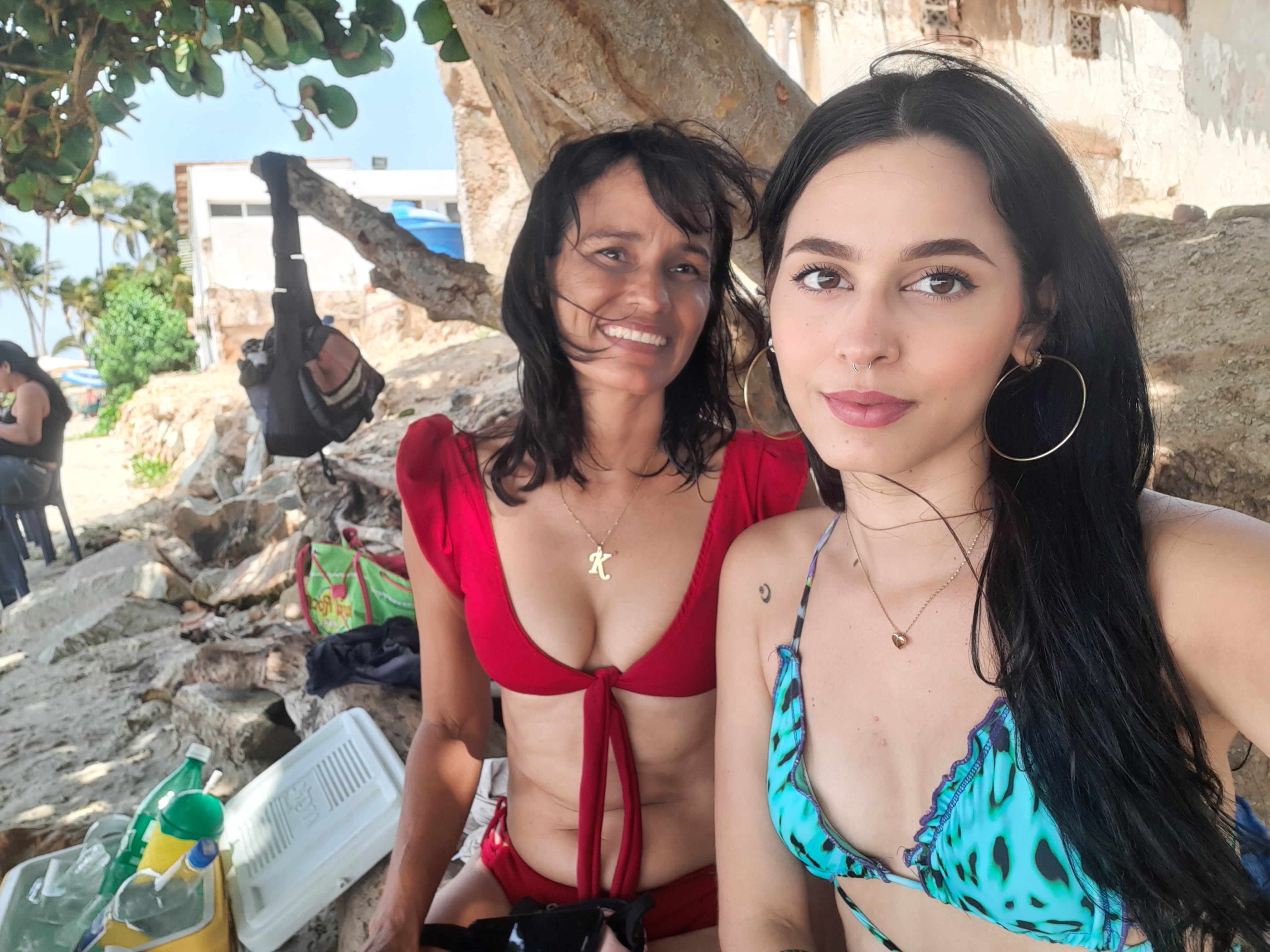 ---
Pasarla en familia es terapéutico más un yendo a un lugar donde hay tanta paz, escuchar las olas, la risa de mi sobrino, y disfrutar del agua salada del mar son cosas que se valoran tanto. De verdad que bien se siente pasar momentos tan agradables con las personas que amas.
Spending it with the family is therapeutic plus going to a place where there is so much peace, listening to the waves, my nephew's laughter, and enjoying the salt water of the sea are things that are so appreciated. It really feels good to spend such pleasant moments with the people you love.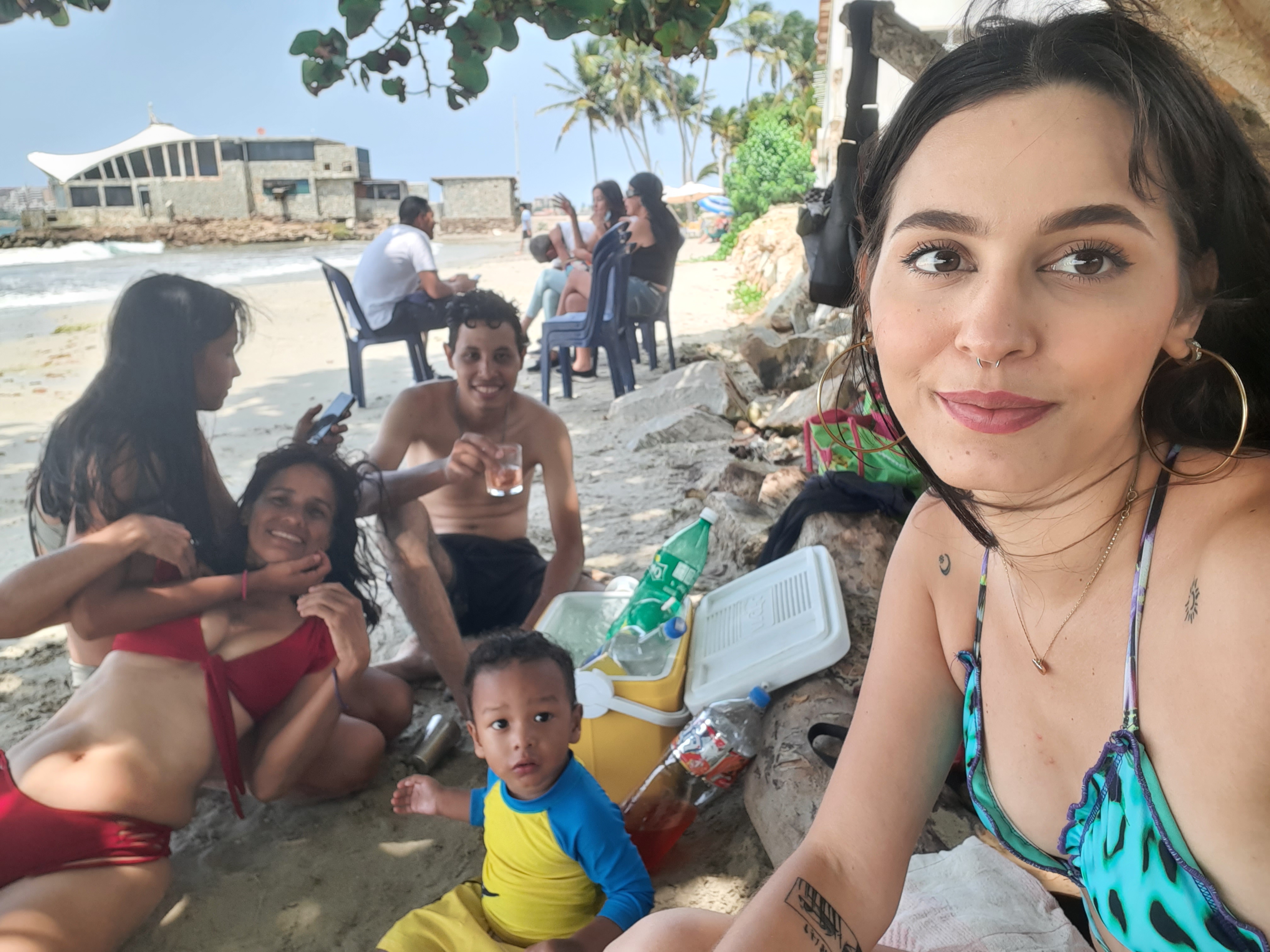 ---
Este es mi primo Angel, es como mi hermano, nos criamos juntos desde pequeño y ha sido mi hermano mayor. Es mi mejor amigo, y nos llevamos muy bien, mi primo es una persona muy trabajadora y super responsable, super inteligente. Lo admiro bastante porque a pesar de tanto sigue adelante y se esfuerza cada día por ser mejor.
This is my cousin Angel, he is like my brother, we grew up together since we were little and he has been my big brother. He is my best friend, and we get along very well, my cousin is a very hard working person and super responsible, super smart. I admire him a lot because despite so much he keeps going and strives every day to be better.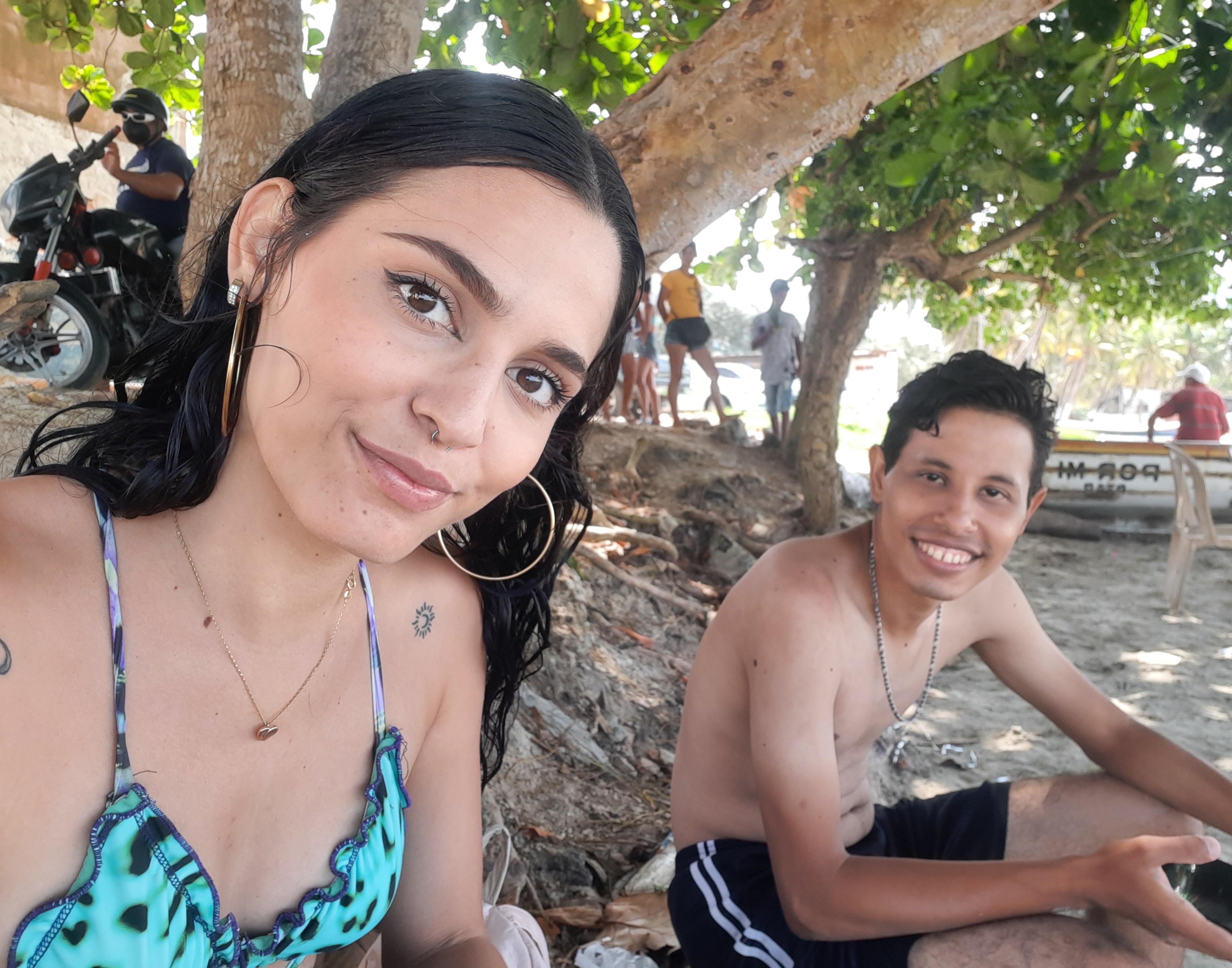 ---
Me tomé muchas fotos en la playa, es que estaba muy linda y super sabrosa la playa con el sol. Una de las fotos que mas me gustaron fue está, salgo viendo el paisaje de la playa y siento que quedó bastante bonita.
I took a lot of pictures on the beach, it was very nice and super tasty with the sun. One of the pictures I liked the most was this one, I'm looking at the landscape of the beach and I feel it was quite beautiful.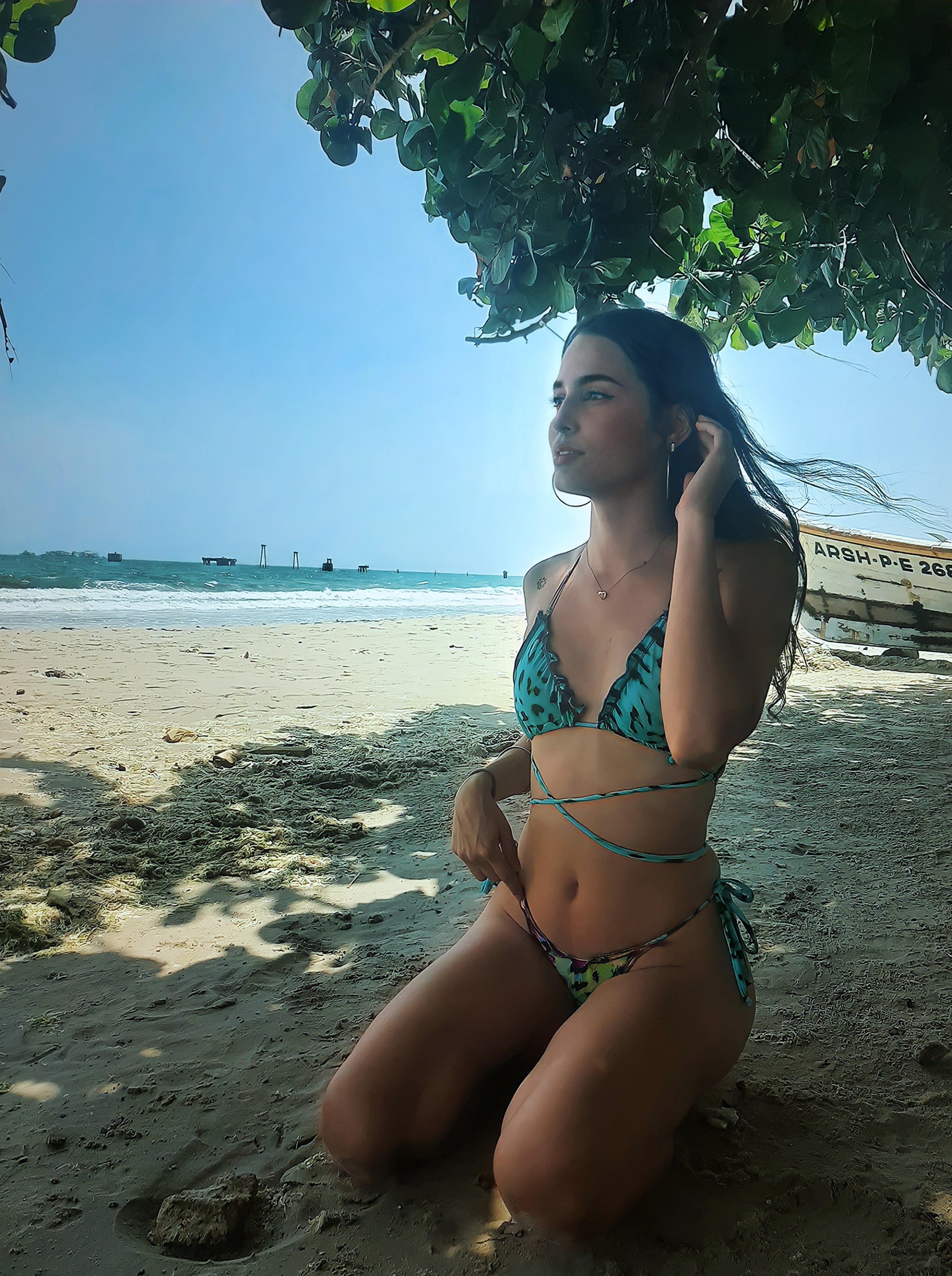 ---
Recuerden siempre pasar momentos de calidad con tu familia, para mí cada uno de ellos cumplen un rol importante en mi vida, son mi felicidad y mi motivo por el que cada día quiero ser mejor. Amen y valoren a cada miembro de su familia, y cada vez que puedan pasen momentos especiales. Les agradezco mucho por pasarse por mi blog y leer mi post, les mando un abrazo grande y les deseo mucho éxito a todos!!✨
Remember to always spend quality moments with your family, for me each of them play an important role in my life, they are my happiness and my reason why every day I want to be better. Love and value each member of your family, and every time you can spend special moments. I thank you very much for stopping by my blog and reading my post, I send you a big hug and I wish you all a lot of success!!!✨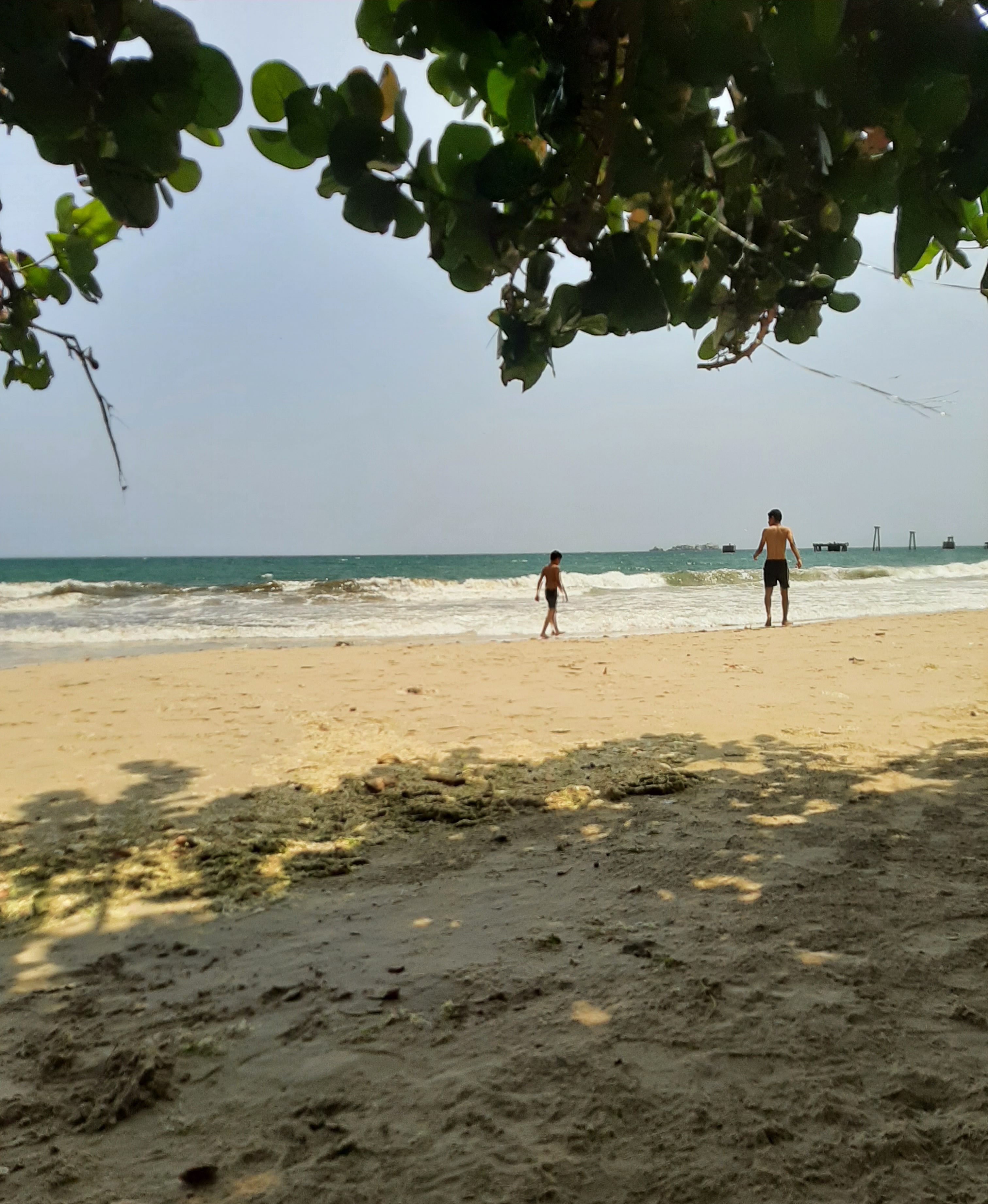 ---
🏖️Gracias • Thanks🏖️
---
Todas las fotografías me pertenecen tomadas con mi celular Samsung A50 y editadas en PicsArt. Todo el contenido realizado es exclusivo para Hive Blog.
All pictures belong to me taken with my Samsung A50 cell phone and edited in PicsArt. All content is exclusive for Hive Blog.
---
---