(ESP/ENG) Dylan Descubre el Maravilloso Mundo de los Dinosaurios // Dylan Discovers the Wonderful World of Dinosaurs.
Buenos días mis mamis y papis feliz inicio de semana para todos, nuevamente estoy con ustedes para compartir mis experiencias de madre con respecto a mi hijo Dylan de 3 años de edad, pues tiene un gran interés por el maravilloso mundo de los dinosaurios, creo desde niña o mejor dicho por ser niña en mi infancia estos animales no llamaron mi atención pues me gustaba jugar con muñecas,barbie,maquillajes,cocinas, pero la vida me regalo 3 hermosos varones y con ellos he aprendido sobre el tema de los dinosaurios ya que para ellos estos son sus favoritos.
Good morning my mommies and daddies happy start of the week for all, again I am with you to share my experiences as a mother with respect to my son Dylan 3 years old, because he has a great interest in the wonderful world of dinosaurs, I think since I was a child or rather for being a child in my childhood these animals did not call my attention because I liked to play with dolls, barbie, makeup, kitchens, but life gave me 3 beautiful boys and with them I have learned about the theme of dinosaurs because for them these are their favorites.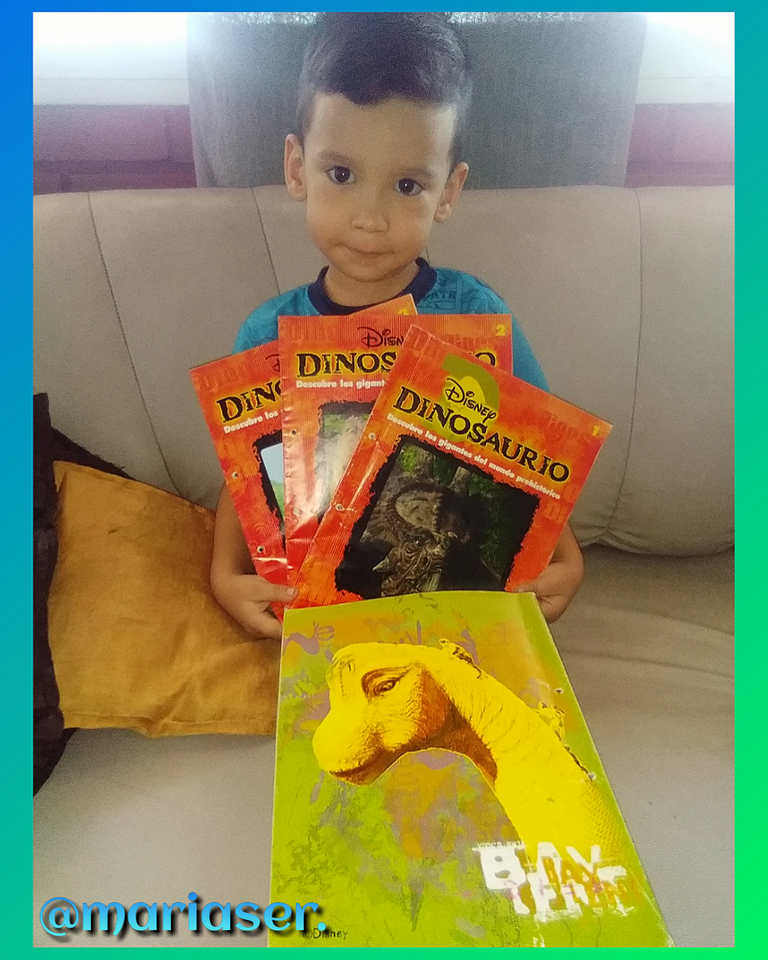 Mi queridos amigos es increíble ver que Dylan desde pequeño se ha interesado con todo lo relacionado con los gigantes del mundo prehistórico los dinosaurios por tal sentido tiene juguetes, libros, figuras e incluso cuando cumplió sus 2 añitos su celebración fue con temática de dinosaurios, realmente me vuelve loca muchas veces jajaja.
My dear friends it is amazing to see that Dylan since he was little has been interested in everything related to the giants of the prehistoric world, dinosaurs, for that reason he has toys, books, figures and even when he turned 2 years old his celebration was dinosaur themed, he really drives me crazy many times hahaha.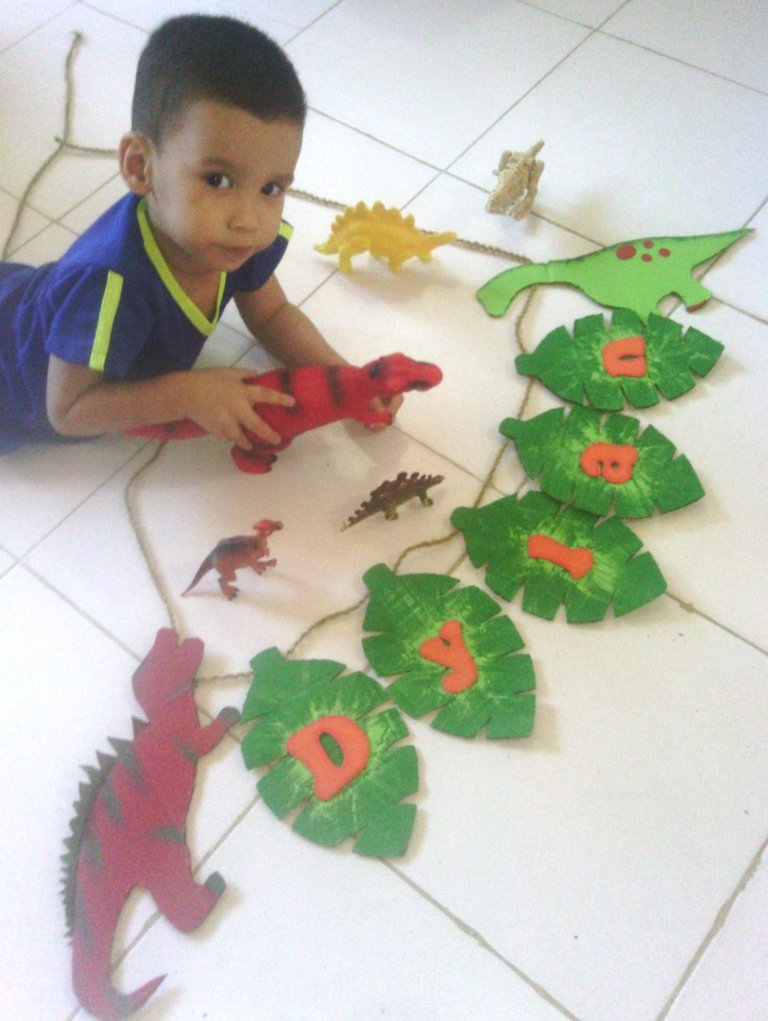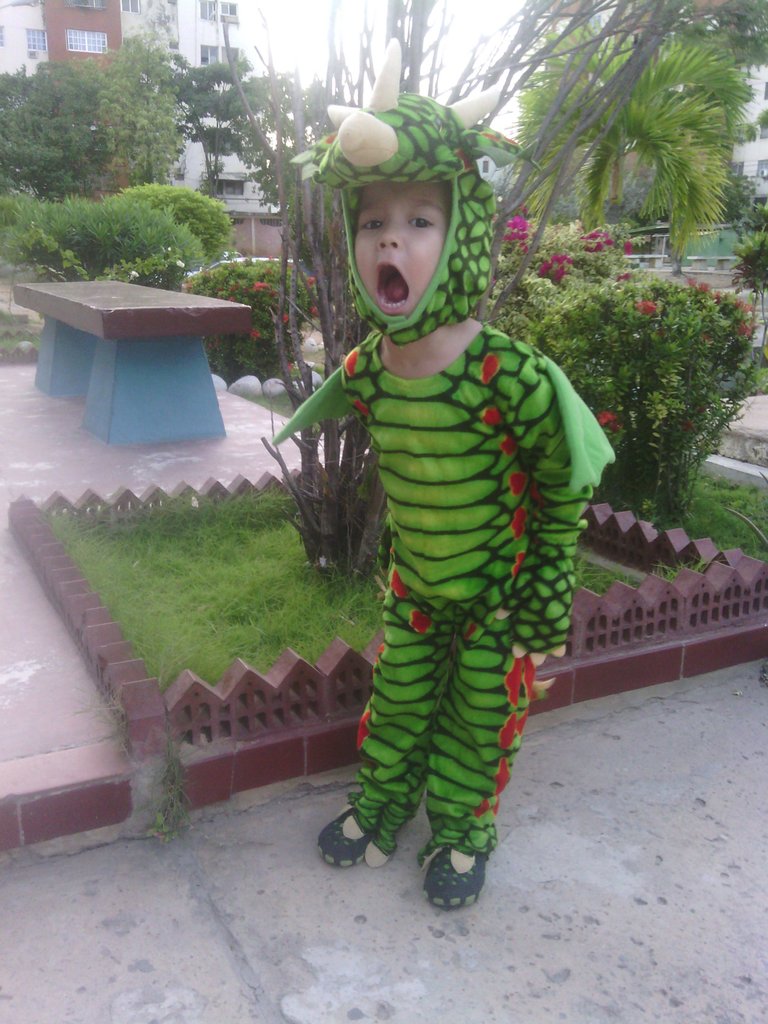 Actualmente disfruta de las películas de dinosaurios tales como Dino Dana, En Busca del Valle Encantado, jurassic park, jurassic world y toda su gama de películas que han salido.
He currently enjoys dinosaur movies such as Dino Dana, In Search of the Enchanted Valley, jurassic park, jurassic world and all his range of movies that have come out.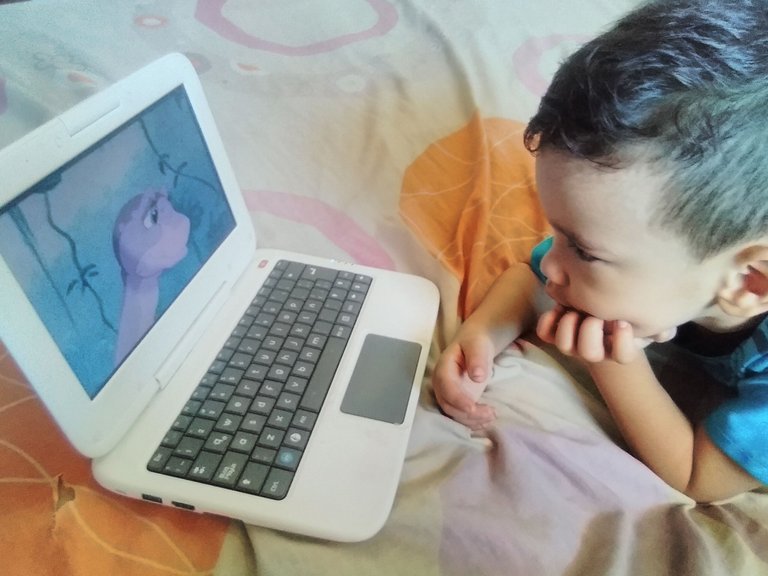 Un vecino llamado Robinson tenía guardada una colección de la revista Disney Dinosaurios y se la dio como obsequio a Dylan ya que señor noto su gran interés por el mundo maravilloso de los dinosaurios, mi hijo lo recibió con gran felicidad y desde entonces en las noches quiere que le lea y revisemos las imágenes de cada uno de los dinosaurios que aparecen en esta revistas tales como Tyrannosaurus Rex, Velociraptor, Triceratops, Megalosaurus y muchos más que formaron parte de la prehistoria en aquella época donde los dinosaurios dominaban el mundo.
A neighbor named Robinson had a collection of Disney Dinosaurs magazine and gave it as a gift to Dylan as he noticed his great interest in the wonderful world of dinosaurs, My son received it with great happiness and since then at night he wants me to read to him and review the images of each of the dinosaurs that appear in this magazine such as Tyrannosaurus Rex, Velociraptor, Triceratops, Megalosaurus and many more that were part of the prehistory in that time when dinosaurs dominated the world.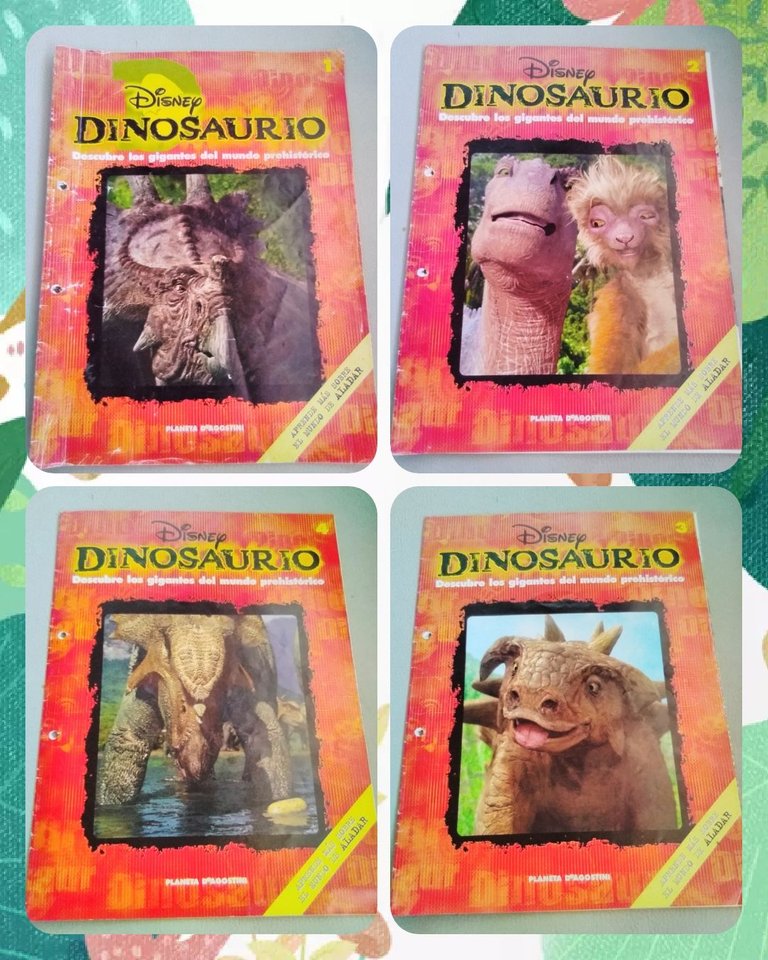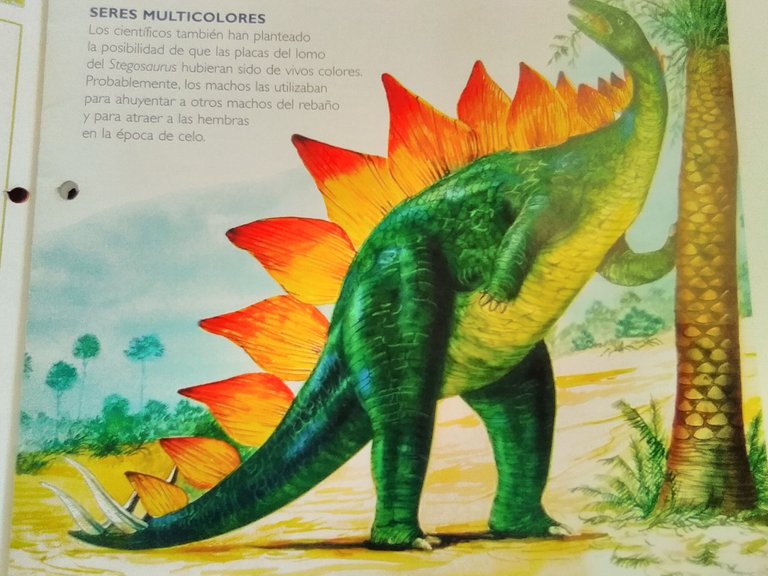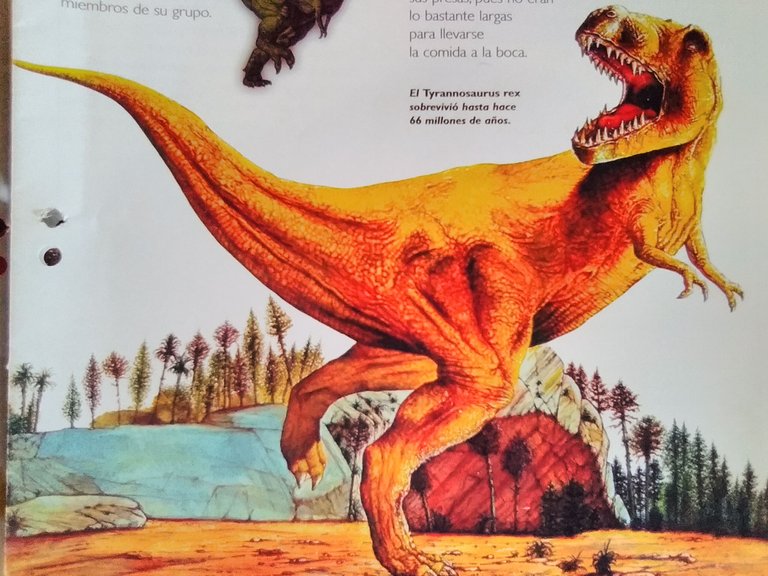 Cada una de estas revistas son de colección detallan los dinosaurios reflejando las características de cada uno, presentando una imagen ilustrada en colores vibrantes e incluso cuestionarios lo cuál hace que mi pequeño despierte su curiosidad e interés por saber sobre esta fascinantes criaturas qué existieron hace más de 160 millones de años.
Each of these collectible magazines detail the dinosaurs reflecting the characteristics of each one, presenting an illustrated image in vibrant colors and even quizzes which makes my little one awaken his curiosity and interest to know about these fascinating creatures that existed more than 160 million years ago.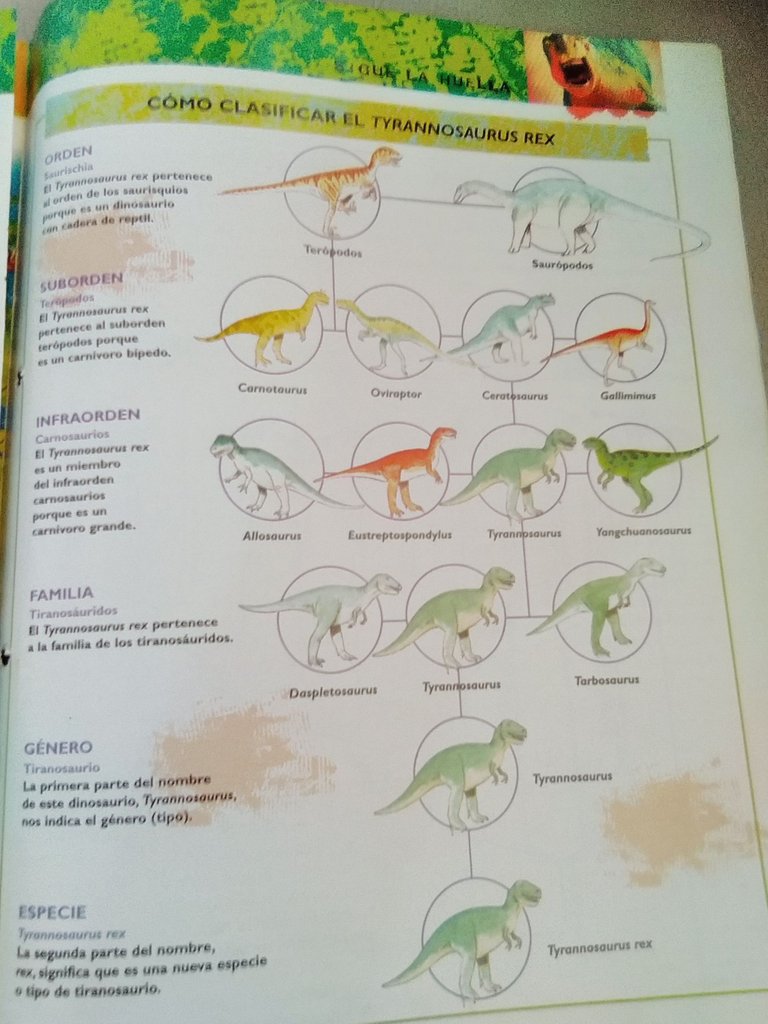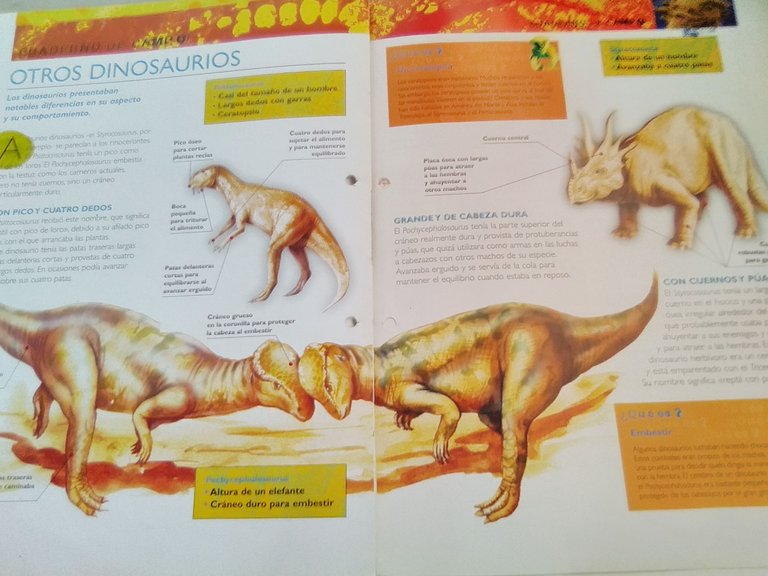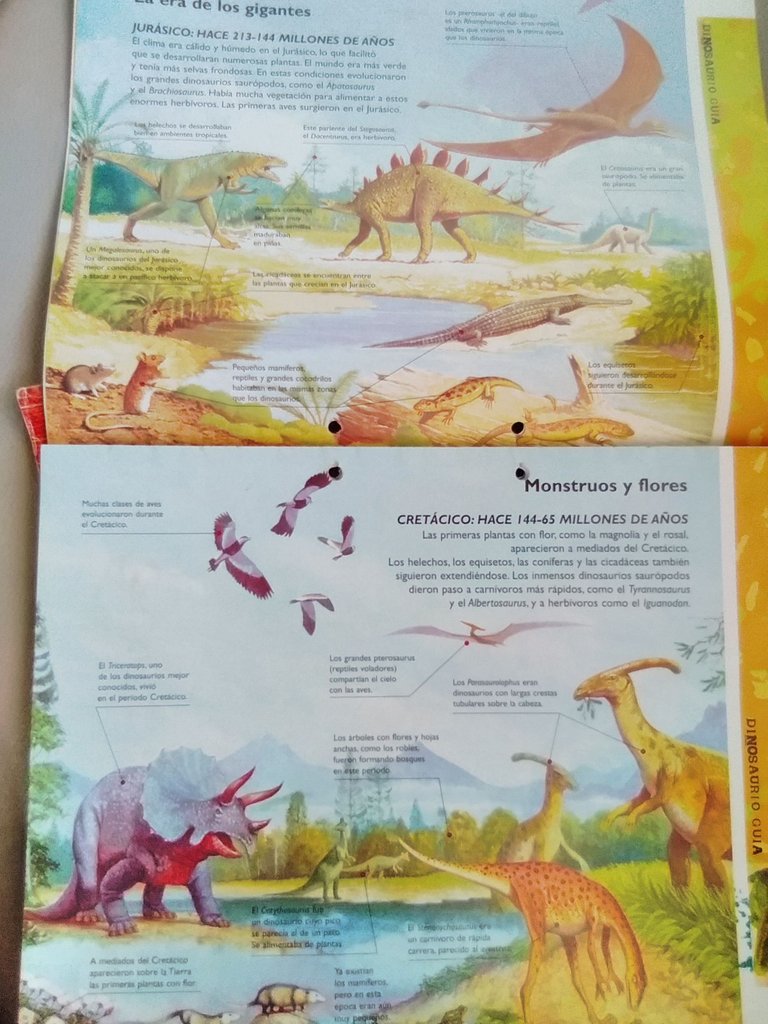 El Velociraptor de tamaño muy inferior al Tyrannosaurus, fue uno de los cazadores mas mortíferos del mundo de los dinosaurios.
The Velociraptor, much smaller than Tyrannosaurus, was one of the deadliest hunters in the dinosaur world.
El Stegosaurus de un solo golpe de cola podía mutilar a cualquier depredador que lo amenazara.
Stegosaurus could mutilate any predator that threatened it with a single flick of its tail.
El Triceratops tenia cuernos largos era muy grande y fuerte podia resistir los demoledores golpes de otros dinosaurios.
QuoteTriceratops had long horns, was very large and strong and could withstand the crushing blows of other dinosaurs.
Para mi hijo el Tyrannosaurus Rex es su favorito, fue el mayor dinosaurio carnívoro que jamas haya vivido en la tierra y probablemente uno de los mas fuertes y fieros.
For my son the Tyrannosaurus Rex is his favorite, it was the largest carnivorous dinosaur that ever lived on earth and probably one of the strongest and fiercest.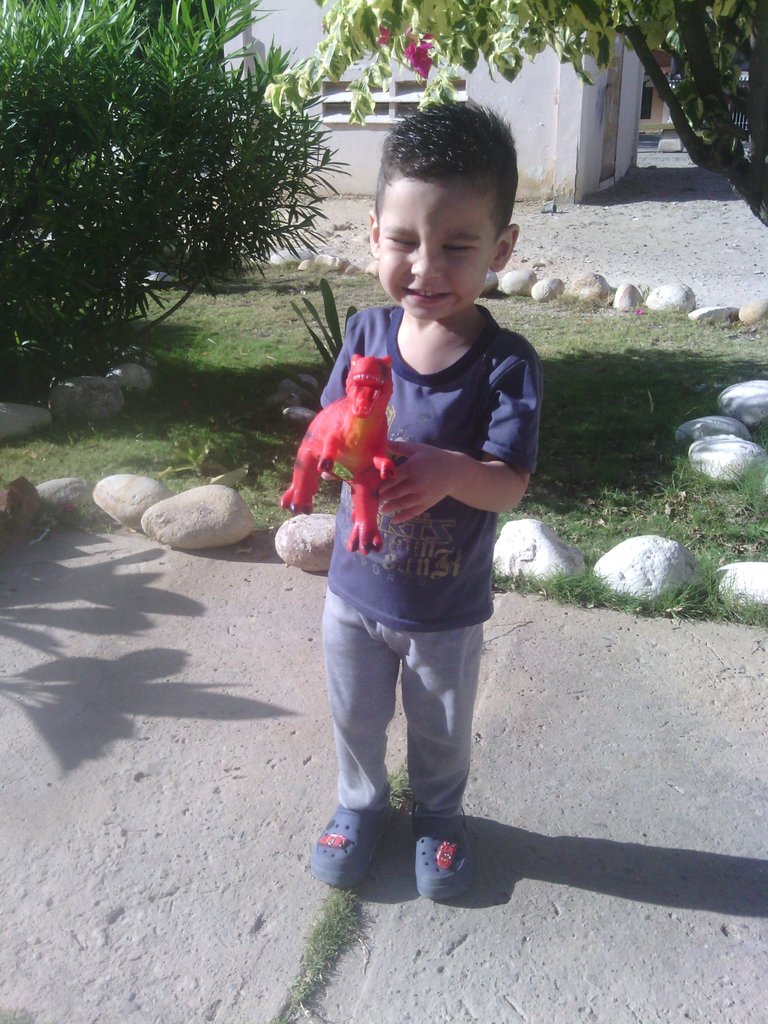 Espero que puedan disfrutar de mi blog y aprender mas sobre el mundo de los Dinosaurios junto a sus hijos.
I hope you can enjoy my blog and learn more about the world of Dinosaurs with your children.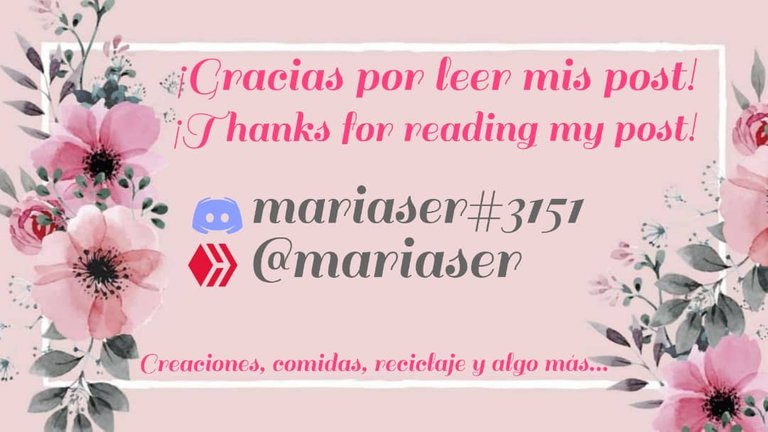 Gracias por leerme y su valioso apoyo.
Las fotos son de mi autoria @mariaser
Traducido con Deepl traductor
Thank you for reading me and your valuable support.
The photos are by me @mariaser
Translated with Deepl translator
---
---