Tag de los Opuestos | Conoce mis preferencias // Tag Of Opposites | Get to know my preferences (ES/EN)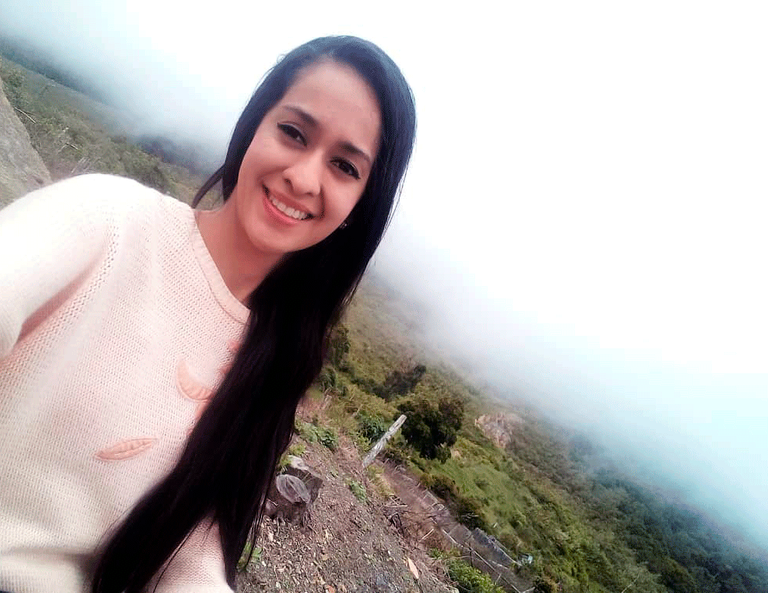 Fuente: propia // Source: own
Agradezco a
@irenenavarroart
por invitarme a participar en esta ocasión en la iniciativa de
@canelarecetas
que consiste en compartir las respuestas vinculadas a una serie de preguntas con solo dos alternativas opuestas. Así que, sin más preámbulo, ¡los invito a leer un poco sobre mis preferencias!
On this occasion, I thank

@irenenavarroart

for inviting me to participate in this

@canelarecetas

initiative that consists of sharing the answers linked to a series of questions with only two opposite alternatives. So, without further ado, I invite you to read a little about my preferences!



¿Playa o Montaña? / Beach or Mountain?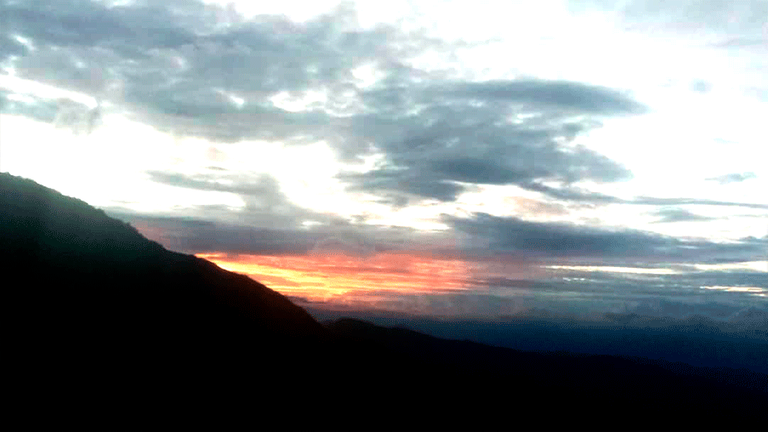 Fuente: propia // Source: own
Soy de los Andes venezolanos y toda mi vida he estado rodeada de montañas. Cuando necesito alejarme del bullicio de la ciudad siempre busco disfrutar de los hermosos paisajes andinos, dónde la montaña es la protagonista. Esto no significa que no me guste la playa, pero si tengo que elegir entre una y otra, sin duda, elijo la montaña.
I am from the Venezuelan Andes and all my life I have been surrounded by mountains. When I need to get away from the hustle and bustle of the city I always seek to enjoy the beautiful Andean landscapes, where the mountain is the protagonist. This doesn't mean that I don't like the beach, but if I have to choose between one and the other, without a doubt, I choose the mountains.



¿Perro o Gato? / Dog or Cat?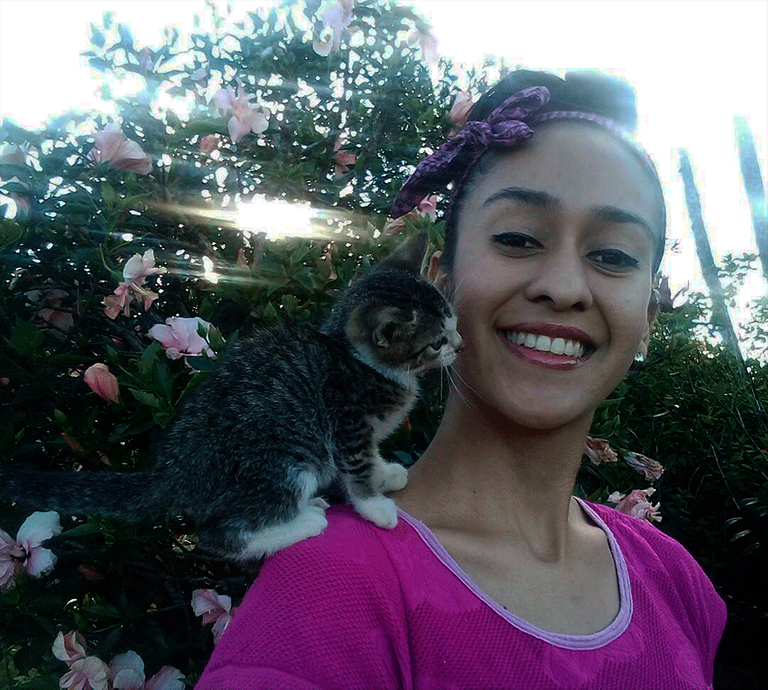 Fuente: propia // Source: own
Cuando era niña tuve un par de perros, consentidos, como mascota. Y, más de una vez tuve que enfrentar sus pérdidas. Luego, al pasar la adolescencia pasé por una etapa en mi vida en la cual no tenía ningún afecto hacia las mascotas: no me gustaban ni los perros ni los gatos. Recuerdo tanto una experiencia en casa de mi prima, a la hora del almuerzo, cuando un gato saltó sobre mi plato de comida. Desde entonces rechacé con todas mis fuerzas a los felinos. Simplemente no soportaba verlos.
Sin embargo, una experiencia cambió mi percepción sobre estás lindas mascotas. Ocurrió el año pasado luego de la cuarentena extricta y obligatoria implementada como medida de prevención de la pandemia de la Covid-19. Tenía seis meses sin ir a casa de mis papás y cuando por fin pude hacerlo me quedé con ellos durante tres meses. A los pocos días de haber llegado, un señor llevó a una gatita recién nacida por encargo de mi padre. De inmediato cuestioné la decisión de tener una gata en la casa. Pero así tenía que ser.
El primer día ni la miré, pero al segundo día al escuchar sus tiernos maullidos me conmovió y la tomé para tratar de calmarla. Era tan pequeñita, la llamé Shenshita. Desde entonces fue mi gatita consentida hasta el punto de que a los pocos días con el respaldo de mi papá le pedimos a un vecino que nos regalara otra gatita de la misma edad para que le hiciera compañía. Mi mamá no quería más gatos, pero al final aceptó. Así pasaron los días mientras se hacía más fuerte mi vínculo con la pequeña minina, mi bebé gata.
Al tener que partir de vuelta tuve que enfrentar la pena de dejarla. Lamentablemente a los pocos meses supe que un animal desconocido la atacó y murió. Fue muy triste para mí. Aún la extraño.
Para mi los gatos, especialmente mi Shenshita, son seres magníficos, capaces de hacer olvidar los problemas. Son juguetones, tiernos y muy amorosos.
When I was a child I had a couple of dogs, spoiled, as pets. And, more than once I had to deal with their losses. Then, as a teenager I went through a stage in my life when I had no affection for pets at all: I didn't like cats or dogs. I remember so much an experience at my cousin's house, at lunchtime, when a cat jumped on my plate of food. From then on I rejected felines with all my might. I just couldn't stand the sight of them.



However, one experience changed my perception of these cute pets. It happened last year after the strict and mandatory quarantine implemented as a prevention measure for the Covid-19 pandemic. I hadn't been to my parents' house for six months and when I was finally able to do so, I stayed with them for three months. A few days after I arrived, a man brought a newborn kitten at my father's request. I immediately questioned the decision to have a cat in the house. But that was the way it had to be.



The first day I didn't even look at her, but the second day I was moved when I heard her tender meows and took her to try to calm her down. She was so tiny, I named her Shenshita. From then on she was my spoiled kitten to the point that a few days later, with my dad's support, we asked a neighbor to give us another kitten of the same age to keep her company. My mom didn't want more cats, but in the end she agreed. So the days went by as my bond with the little kitty, my baby cat, grew stronger.



When I had to go back home I had to face the pain of leaving her. Sadly a few months later I learned that an unknown animal attacked her and she died. It was very sad for me. I still miss her.



For me cats, especially my Shenshita, are magnificent beings, able to make you forget the problems. They are playful, tender and very loving.



¿Dulce o Salado? / Sweet or salt?
Me encanta el sabor salado, no la comida con sal en exceso, sino las comidas preparadas con sal en lugar de dulce. Mi debilidad es el maní salado. No lo cambiaría por un chocolate ni por ningún otro postre, por ejemplo.
Entre una combinación salado/dulce y algo dulce prefiero siempre la primera opción. Por ejemplo: si en una merienda tengo que elegir entre pastelitos de bocadillo y de bocadillo con queso, sin pensarlo dos veces elijo estos últimos. No obstante, para un desayuno prefiero un pastel de queso, de arroz con carne o de carne.
Lo dulce no lo rechazo, pero no es algo que me atraiga lo suficiente. El dulce rápido me empalaga.
I love the salty taste, not food with excessive salt, but foods prepared with salt instead of sweet. My weakness is salted peanuts. I wouldn't trade it for chocolate or any other dessert, for example.



Between a salty/sweet combination and something sweet I always prefer the first option. For example: if for a snack I have to choose between snack cakes and sandwich cakes with cheese, without thinking twice I choose the latter. For breakfast, however, I prefer a cheesecake, rice pudding or meat pie.



Sweet I don't turn down, but it's not something that appeals to me enough. I'm a sucker for the sweet stuff.



¿Ir de fiesta o ver una película en casa? / Going to a party or watching a movie at home?
No soy del tipo de personas extrovertidas y ampliamente sociables. Por el contrario, soy un tanto introvertida y prefiero, a veces, disfrutar la soledad. Por ende, ir de fiesta no está entre mi lista de actividades favoritas.
Así que, prefiero quedarme en la comodidad de mi casa a ver una película.
I am not the outgoing and widely sociable type. On the contrary, I am somewhat introverted and prefer, at times, to enjoy solitude. Therefore, partying is not on my list of favorite activities.



So, I prefer to stay in the comfort of my home and watch a movie.



¿Café o Té? / Coffee or Tea?
Por tradición familiar, desde niña me he visto en la obligación de tomar café. El negro o guayoyo, como le suelen decir, no lo consumo por gusto sino por costumbre. Mi abuela me servía todos los días junto al desayuno una taza de café con leche, en esa presentación el café si es mi preferido.
Sin embargo, si tengo que elegir entre te y café, elijo el té.
By family tradition, since I was a child I have been obliged to drink coffee. The black or guayoyo, as it is usually called, I do not drink it out of taste but out of habit. My grandmother used to serve me a cup of coffee with milk every day at breakfast, in that presentation coffee is my favorite.



However, if I have to choose between tea and coffee, I choose tea.

¿Viaje en avión o viaje de carretera? / Air travel or road trip?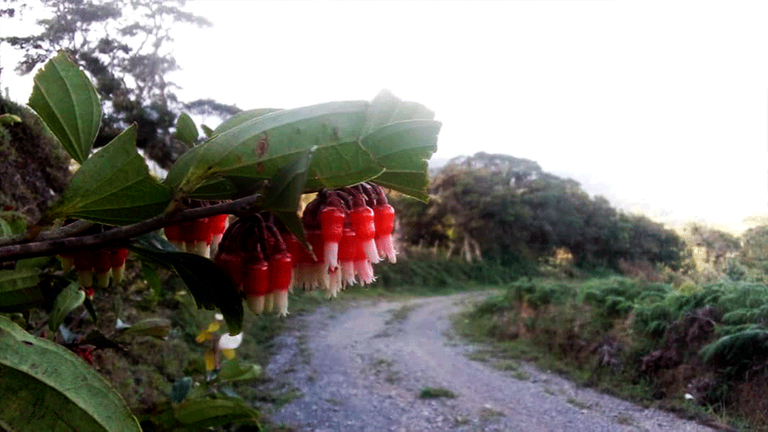 Al viajar, siempre que sea posible, me gusta observar los paisajes. Particularidad que es posible si se hace por vía terrestre, es decir, por carretera.
No obstante, si tuviera que elegir entre viajar por carretera y viajar por vía aérea no dudaría en elegir está última opción para tener la experiencia de abordar por primera vez en mi vida un avión. Nunca he viajado en avión. Me gustaría tener esa experiencia.
When traveling, whenever possible, I like to observe the landscapes. A particularity that is possible if it is done by land, that is to say, by road.



However, if I had to choose between traveling by road and traveling by air, I would not hesitate to choose the latter option to have the experience of boarding an airplane for the first time in my life. I have never traveled by plane. I would like to have that experience.



¿Levantarse temprano o dormir hasta tarde? / Getting up early or sleeping in?

Levantarme temprano es algo que me cuesta bastante, sobretodo, cuando no tengo la obligación de hacerlo.
Aún me cuesta entender cómo durante más de cinco años pude levantarme casi todos los días a las 4:30 de la mañana para asistir a clases a las 07:00 a. m. (Vivía a casi dos horas de carretera de la universidad).
Hace poco tuve que volver al trabajo presencial y aunque no tengo que madrugar demasiado si me cuesta levantarme antes de las seis. Y, es que así como me acuesto tarde, cerca de la media noche, siento que necesito descansar por lo menos durante siete horas.
Getting up early is something that is very difficult for me, especially when I don't have the obligation to do so.



I still find it hard to understand how for more than five years I was able to get up almost every day at 4:30 a.m. to attend classes at 7:00 a.m. (I lived almost two hours drive from the university). (I lived almost a two-hour drive from the university).



Recently I had to go back to work and although I don't have to get up too early, it is difficult for me to get up before 6:00 am. And, as I go to bed late, close to midnight, I feel that I need to rest for at least seven hours.



¿Ver tv por cable o suscripciones de streaming? / Watching cable TV or streaming subscriptions?
No considero la posibilidad de elegir un sistema de suscripción streaming. Uno de los motivos es la deficiencia del servicio de conexión a internet. Prefiero ver televisión por cable, las pocas veces que lo hago.
I do not consider choosing a streaming subscription system. One of the reasons is the poor internet connection service. I prefer to watch cable TV, the few times I do.



¿Películas o series? / Movies or series?
No soy tan apasionada a las series. Debido al tiempo de dedicación que implica ver una serie, prefiero ver películas.
I am not that passionate about series. Because of the time commitment involved in watching a series, I prefer to watch movies.



¿Día o noche? / Day or night?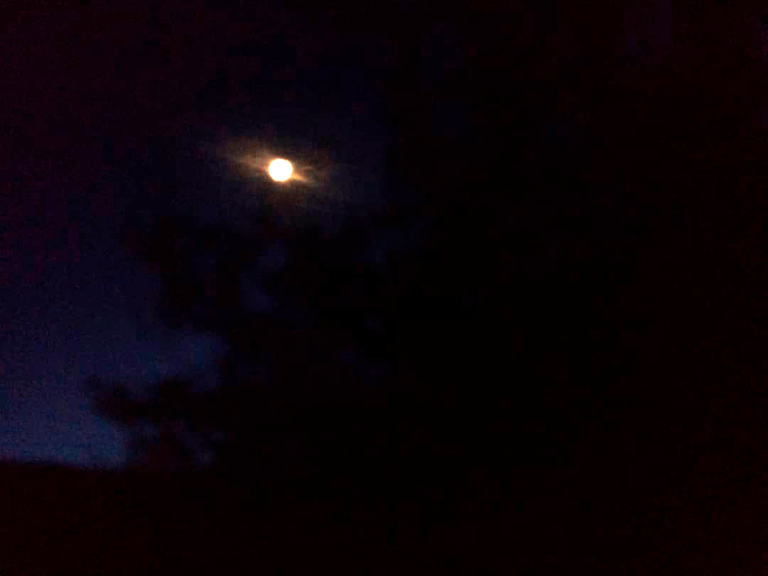 Fuente: propia // Source: own
La noche es mi favorita. Hay silencio, tranquilidad, aire fresco y más energía para realizar las tareas, en caso de ser necesario.
Durante el día siento que son demasiadas las distracciones y los factores que inciden en disminuir el rendimiento que pudiera tener en condiciones "normales".
Por ejemplo, al estudiar y ejecutar trabajos de exigencia intelectual prefiero elegir horas nocturnas. Así puedo concentrarme más y ser más productiva. Además, prefiero acostarme tarde que tener que madrugar al día siguiente.
Nighttime is my favorite. There is silence, tranquility, fresh air and more energy to perform tasks, if necessary.



During the day, I feel that there are too many distractions and factors that affect the performance I could have in "normal" conditions.



For example, when studying and performing intellectually demanding work, I prefer to choose evening hours. This way I can concentrate more and be more productive. Also, I prefer to go to bed late rather than having to get up early the next day.



Espero que te haya gustado mi post y agradezco por haber llegado hasta aquí. Puedes dejarme tus sugerencias en los comentarios. Invito a @ismaelgranados a participar en esta iniciativa.
I hope you liked my post and thank you for coming this far. You can leave me your suggestions in the comments.I invite @ismaelgranados to participate in this initiative.
---
Texto original en español // Original text in Spanish
Traducido al inglés con Deepl // Translated to English with Deepl
Fotografías: fuente propia // Photography: source own
Edición de fotografías: Photoshop // Photo editing: Photoshop

---
---
---