Cake Made with Leftover Rice/Torta Hecha con Arroz Sobrante
🌸Hola Comunidad HIVE🌸
Hello HIVE Community
---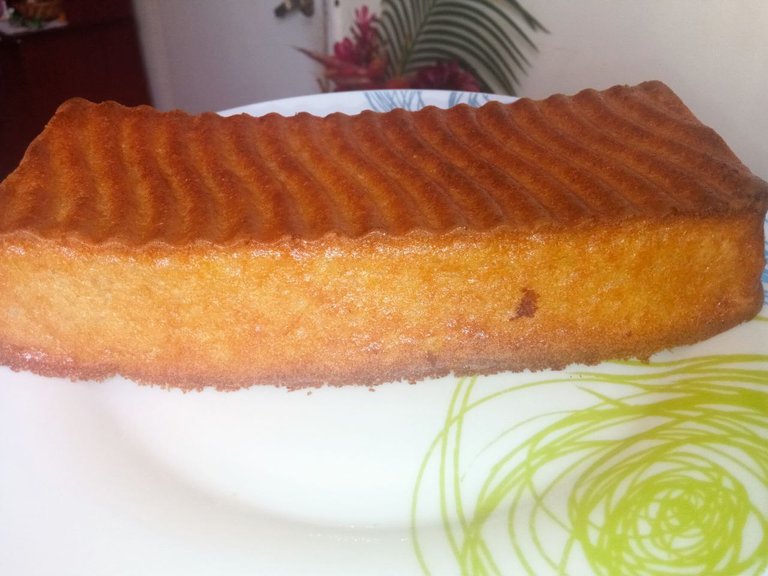 ---
Hola amigos, hoy les traigo una receta muy sencilla para que la puedan preparar en sus casas. Se trata de una especie de torta de arroz, hecha con el arroz sobrante que en ocasiones queda de las comidas del día y que guardamos para otra ocasión.
Esta es una buena opción para reutilizar ese arroz que nos va quedando y que no se nos dañe y tener que desechar. No queda exactamente con la esponjosidad de la torta porque el arroz es más pesado y contiene mucha agua pero queda muy rico, considerando que los ingredientes son muy básicos y por lo general los tenemos en casa.
Hello friends, today I bring you a very simple recipe so you can prepare it at home. It is a kind of rice cake, made with leftover rice that sometimes remains from the meals of the day and that we keep for another occasion.
This is a good option to reuse that rice that we have left over and that does not get damaged and have to be discarded. It is not exactly as fluffy as the cake because the rice is heavier and contains a lot of water, but it is very tasty, considering that the ingredients are very basic and we usually have them at home.
---
INGREDIENTES

Ingredients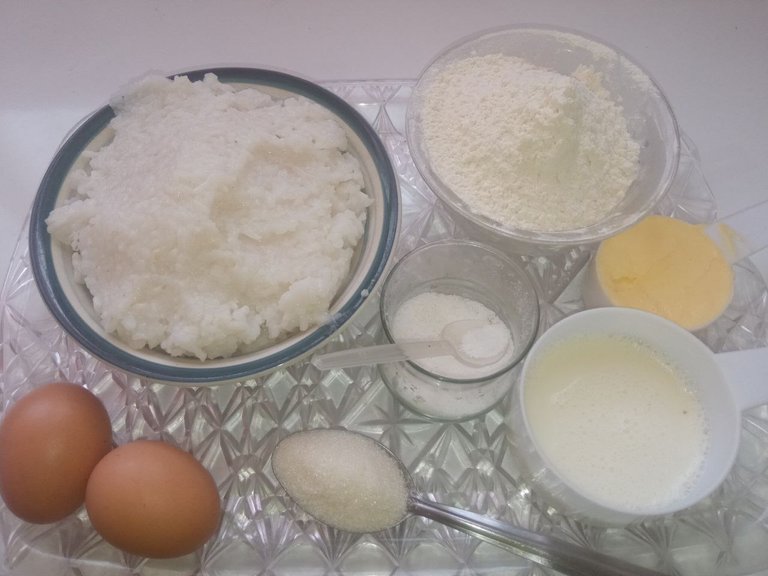 ---
2 y 1/2 Tazas de arroz cocido.
2 Huevos.
2 Cucharadas de azúcar.
1/2 taza de leche.
1 y 1/2 tazas de harina de trigo.
2 Cucharadas de mantequilla.
1 Cda. de vainilla.
1 crdta de sal.
2 and 1/2 cups of cooked rice.
2 eggs.
2 tablespoons of sugar.
1/2 cup milk.
1 and 1/2 cups of wheat flour.
2 tablespoons butter.
1 tbsp. vanilla.
1 teaspoon of salt.
---
Preparación//Preparation
---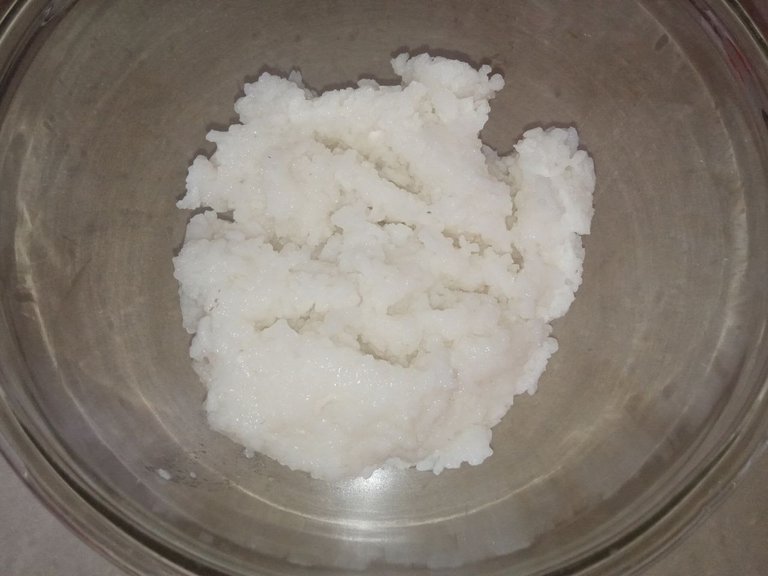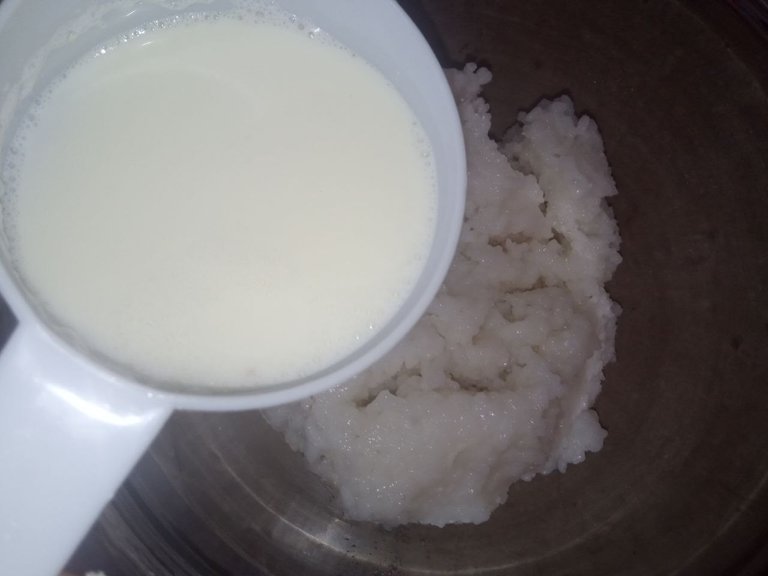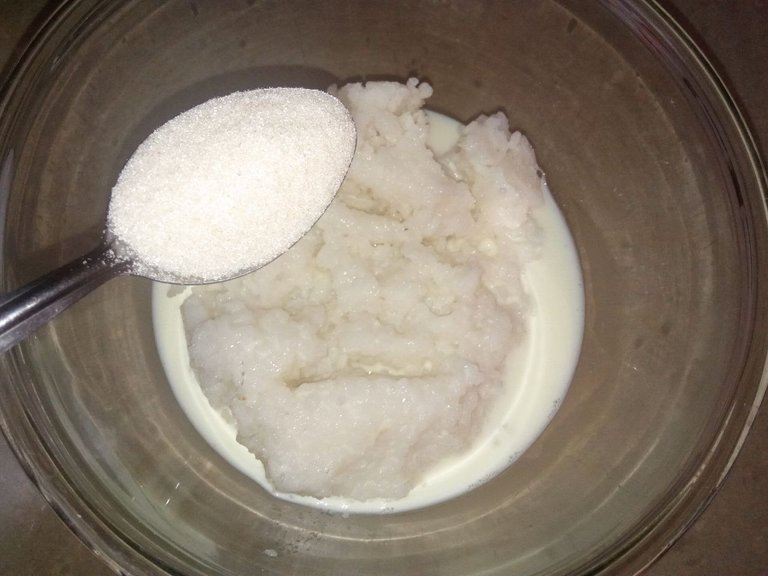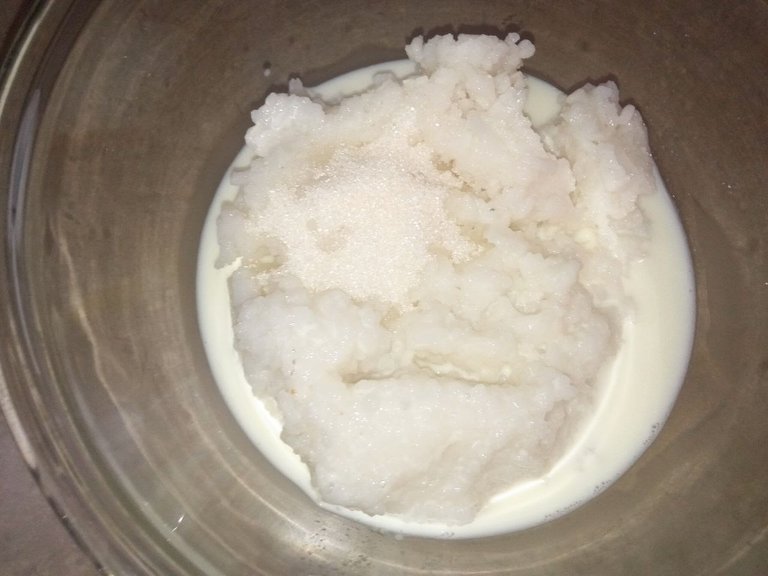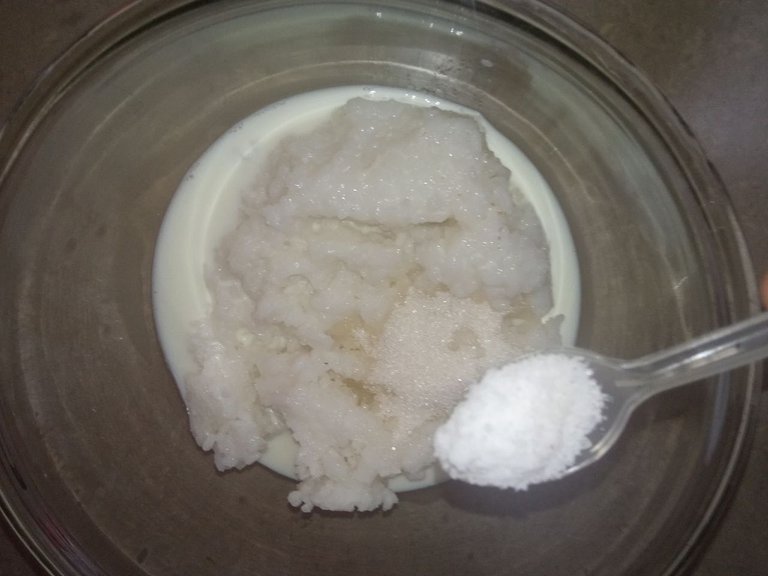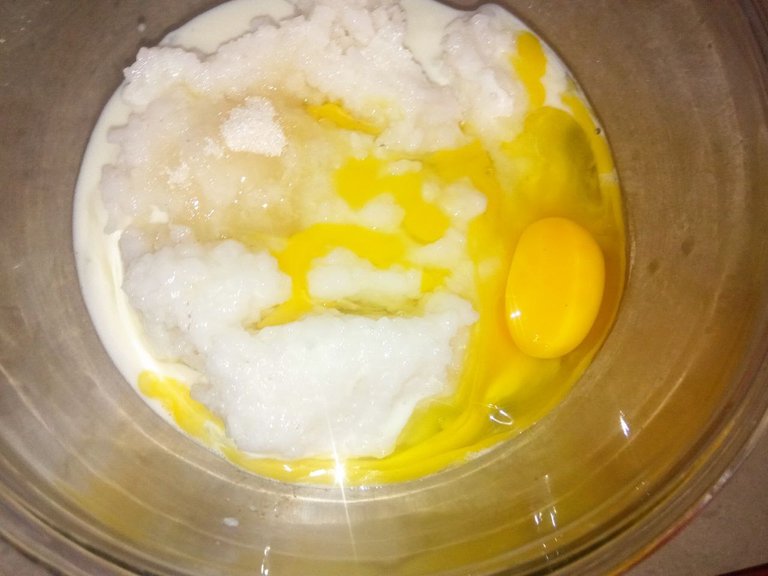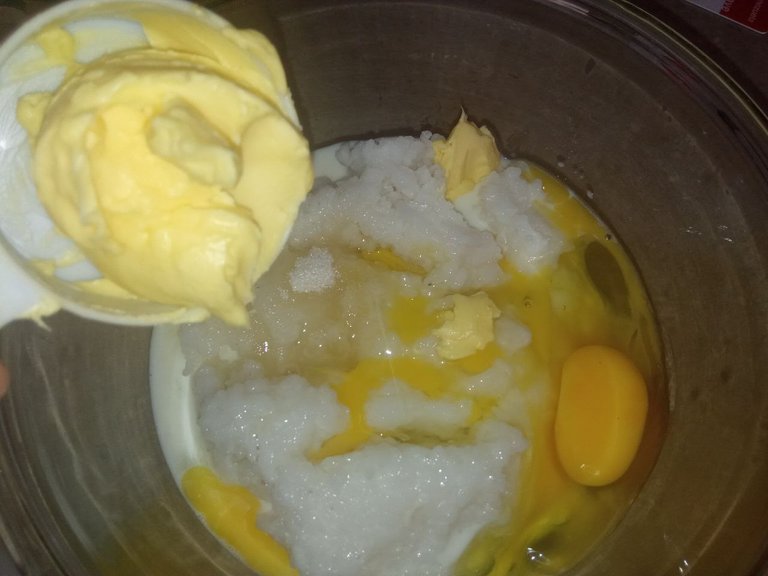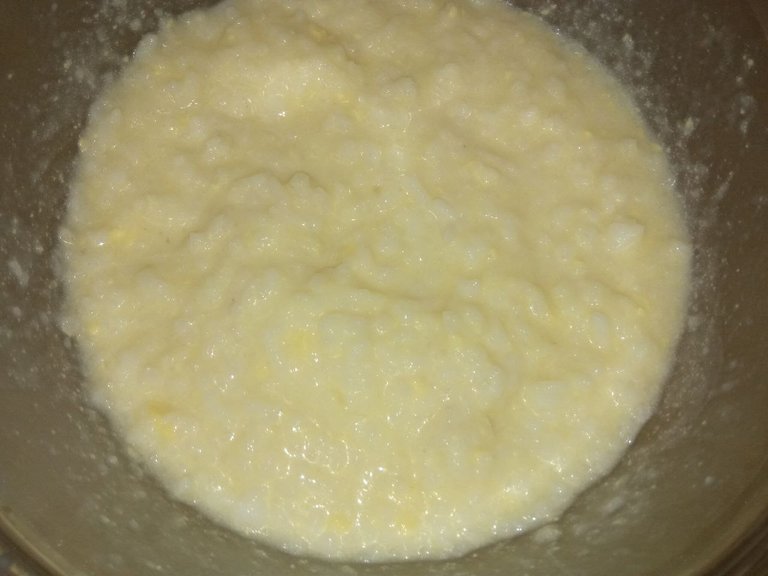 ---
Colocamos el arroz en un bol y vamos agregando la leche líquida, las dos cucharadas de azúcar, los dos huevos y la mantequilla, mezclamos bien estos ingredientes. Si les gustan los postres más dulce una cucharada más de azúcar les quedará fantástico también.
Place the rice in a bowl and add the liquid milk, the two tablespoons of sugar, the two eggs and the butter, mix these ingredients well. If you like sweeter desserts, a spoonful of sugar will also be fantastic.
---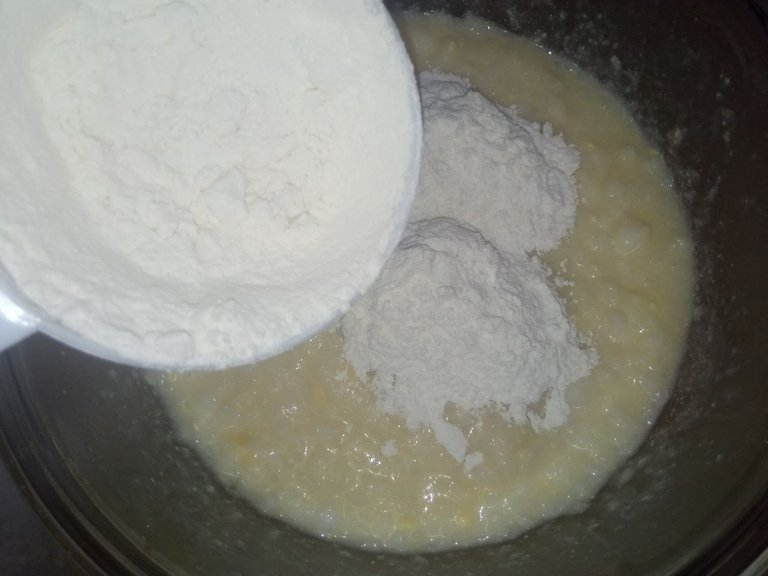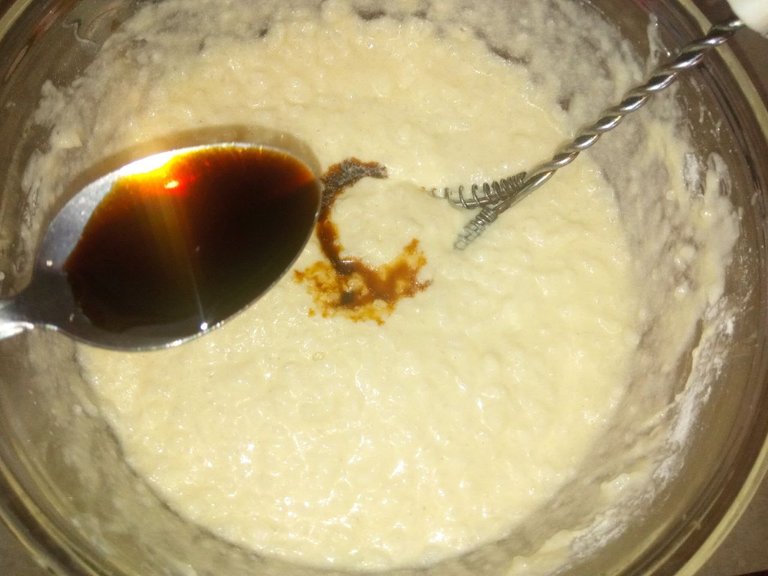 ---
Pasamos ahora a agregar la harina de trigo que serán 1 y 1/2 tazas y la cucharada de vainilla.
Now add the wheat flour, which will be 1 and 1/2 cups, and the tablespoon of vanilla.
---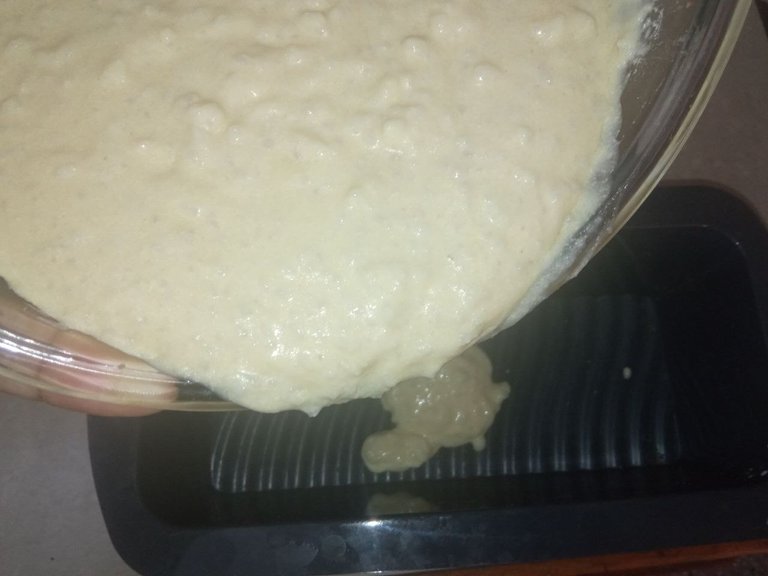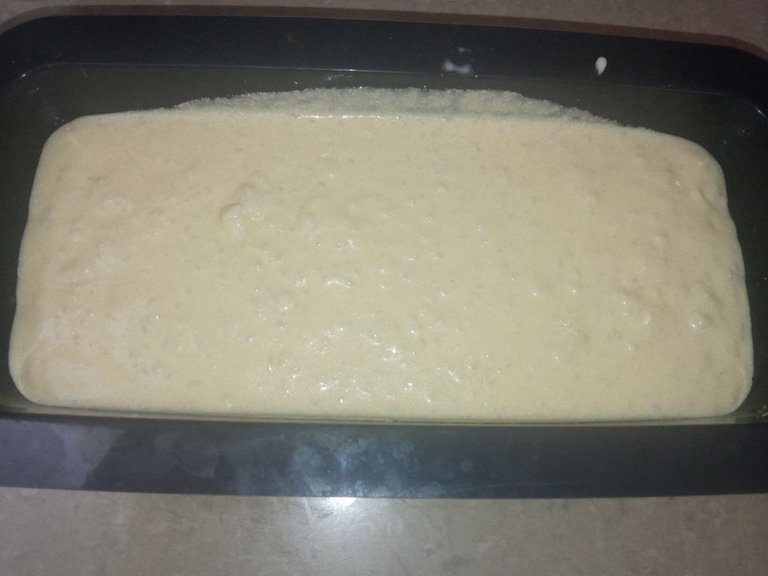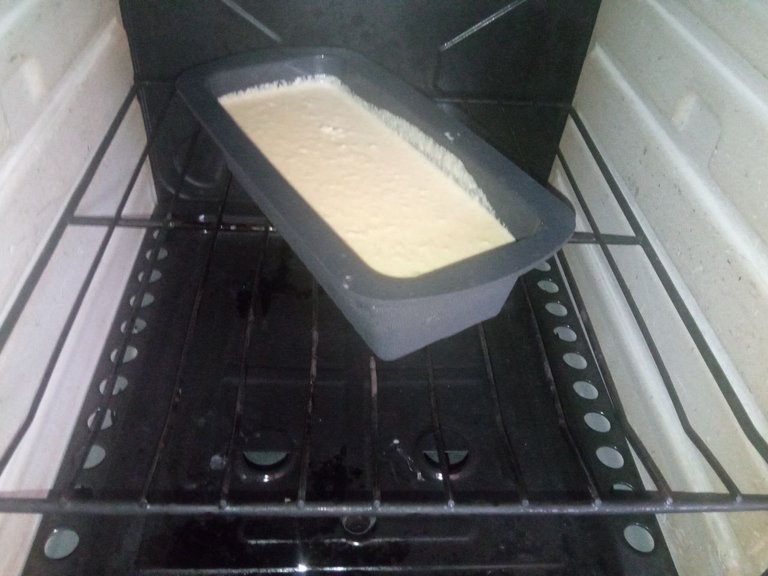 ---
Vertemos el contenido en un molde de silicón y llevamos al horno por 30 minutos.
Pour the contents into a silicone mold and bake in the oven for 30 minutes.
---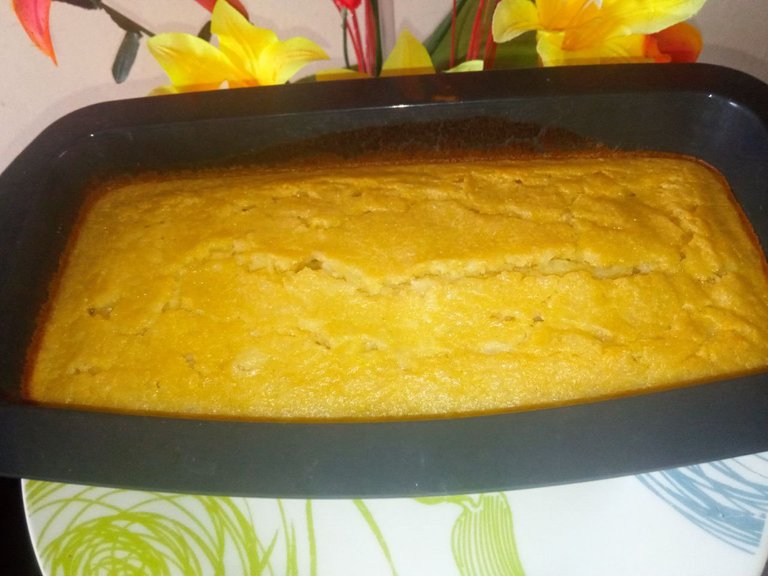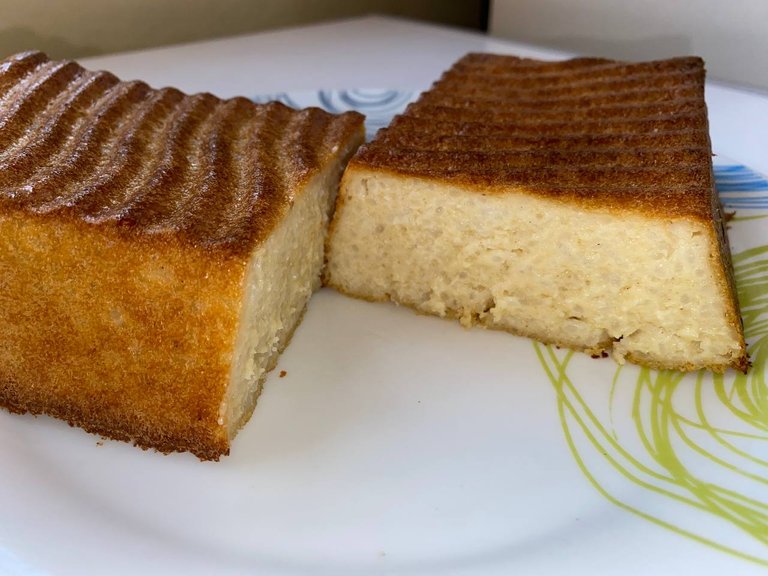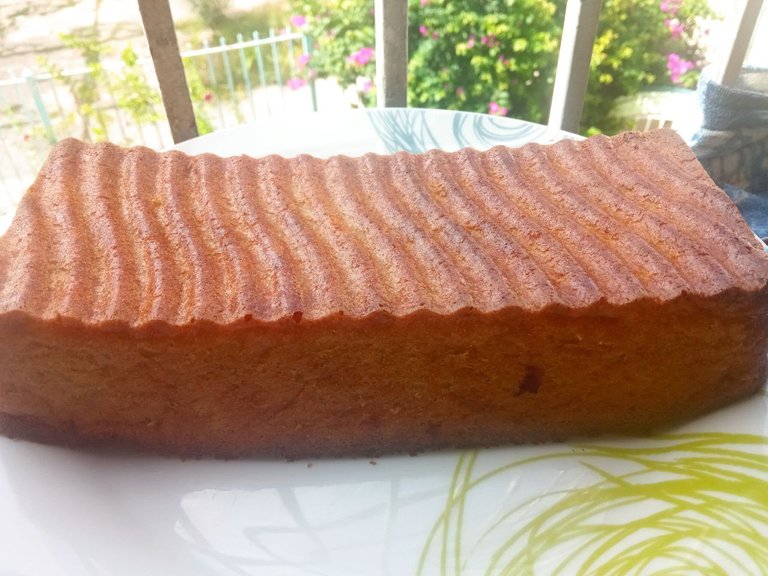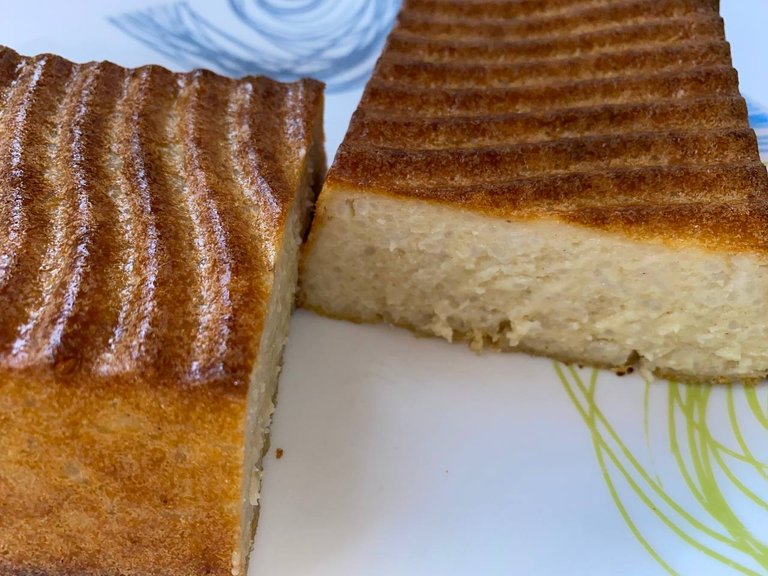 ---
Sacamos del horno dejamos reposar unos minutos, desmoldamos y cuando este a temperatura ambiente cortamos y disfrutamos de este sencillo postre casero.
Remove from the oven, let it rest for a few minutes, unmold and when it is at room temperature, cut and enjoy this simple homemade dessert.
---

Esta ha sido una receta que hemos preparado por primera vez, intentando dar otro uso al arroz sobrante. Es una torta por el procedimiento que pueden observar en el paso a paso, pero puedo decir que también queda como un budín. Me encanto el exterior, porque queda casi crocante y el interior es mas suave más no queda esponjoso. Pero definitivamente vale la pena porque queda muy agradable al paladar.

Espero haya sido de su agrado este post.
This has been a recipe that we have prepared for the first time, trying to give another use to the leftover rice. It is a cake by the procedure that you can see in the step by step, but I can say that it also looks like a pudding. I loved the outside, because it is almost crunchy and the inside is softer but not fluffy. But it is definitely worth it because it is very pleasant to the palate.

I hope you liked this post.
---
🌸🌸🌸🌸Fotos de mi Propiedad, tomadas con un Redmi 9🌸🌸🌸🌸
Photos of my Property, taken with a Redmi 9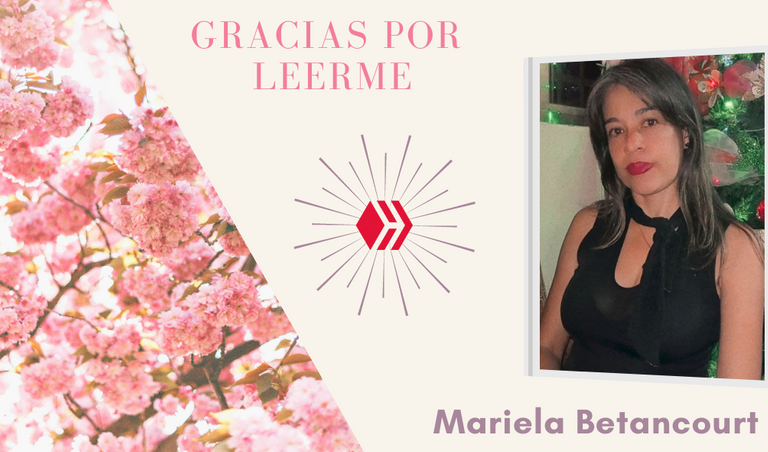 ---
---