Currant Sweet/Dulce de Grosellas
🌸Hola Comunidad HIVE🌸
Hello HIVE Community
---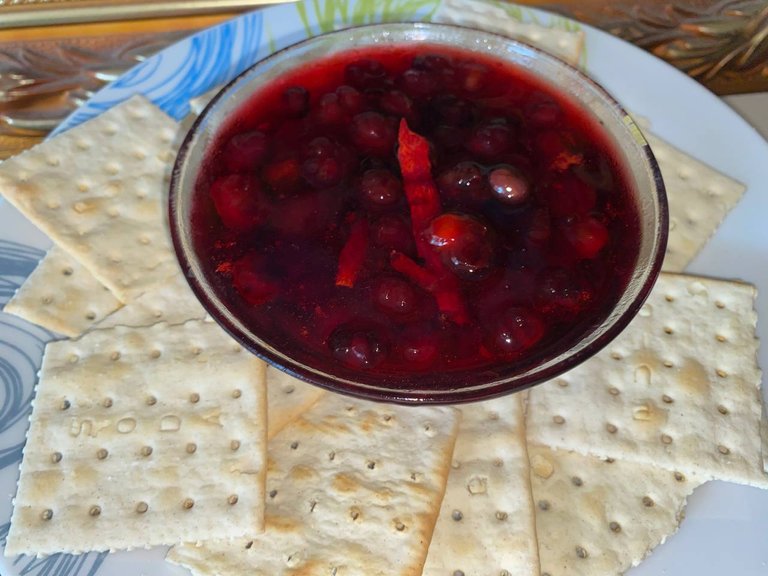 ---
Durante el viaje a casa en Caripe nos encontramos con que la planta de Grosellas que por desconocimiento llamaba cerezas estaba en cosecha.
Conversando con una tía materna me comenta que en realidad estas que tenemos en casa se llaman Grosellas porque las cerezas son redondas y lisas y en cambio estas son acanaladas.
During the trip home in Caripe we found that the currant plant that I had not known called cherries was being harvested.
Talking with a maternal aunt, she told me that in reality these that we have at home are called currants because the cherries are round and smooth and on the other hand these are ribbed.
---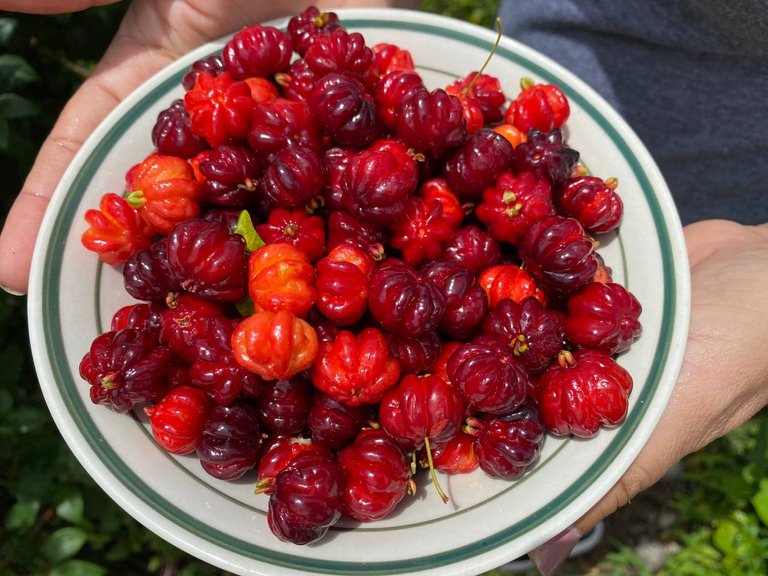 ---
En lo particular no me gusta comer frutos ácidos por tal razón decidí hacer un dulce con estas frutas, me ha quedado muy rico y hoy quiero compartirlo con ustedes.
La cantidad de frutos que tomamos de la planta en esta oportunidad no fue mucha, pero esto no fue impedimento para hacer mi dulce que tanto quería.
In particular I do not like to eat acid fruits for that reason I decided to make a candy with these fruits, I have been very rich and today I want to share it with you.
The amount of fruits that we took from the plant in this opportunity was not much, but this was not an impediment to make my sweet that I wanted so much.
---
INGREDIENTES

Ingredients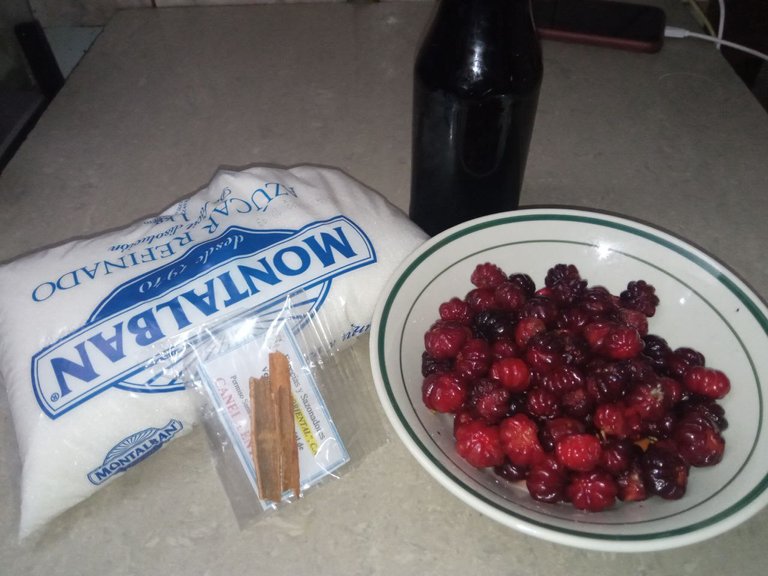 ---
1 y 1/2 taza de Grosellas rojas.
1 y 1/2 taza de azúcar.
2 palitos de canela.
1 Crda. de vainilla.
1 and 1/2 cup of red currants.
1 and 1/2 cup of sugar.
2 cinnamon sticks.
1 Tbsp. vanilla.
---
Preparación//Preparation
---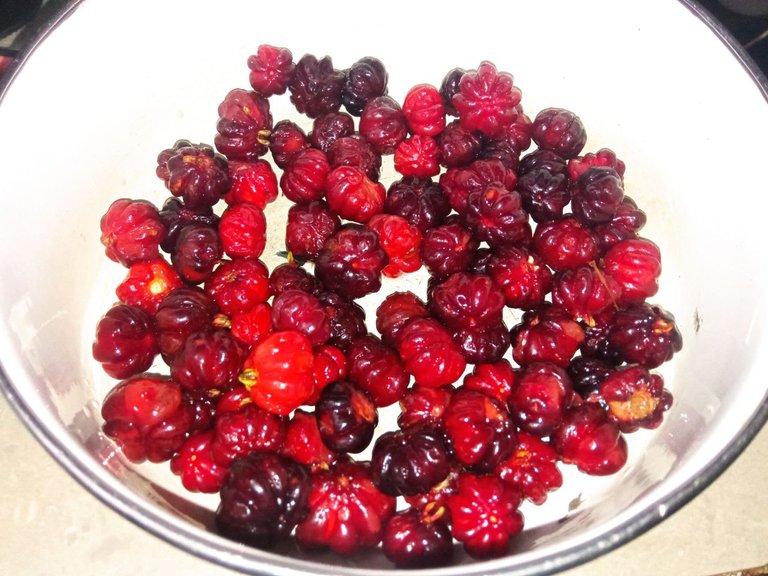 ---
Lavamos bien las Grosellas y retiramos las hojas o tallos que pudieran tener.
Wash the currants well and remove any leaves or stems they may have.
---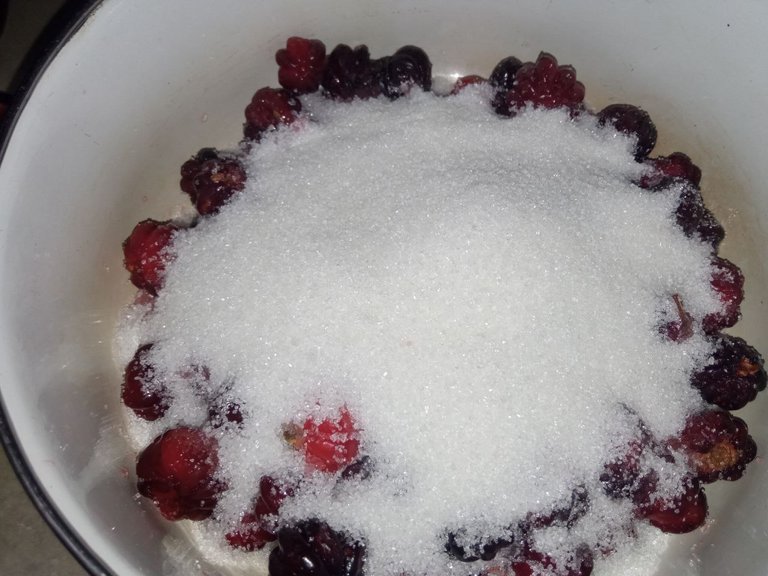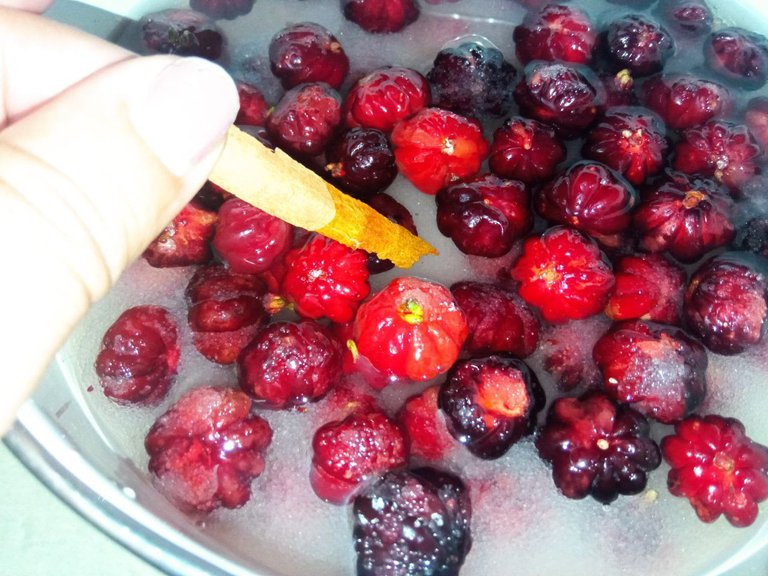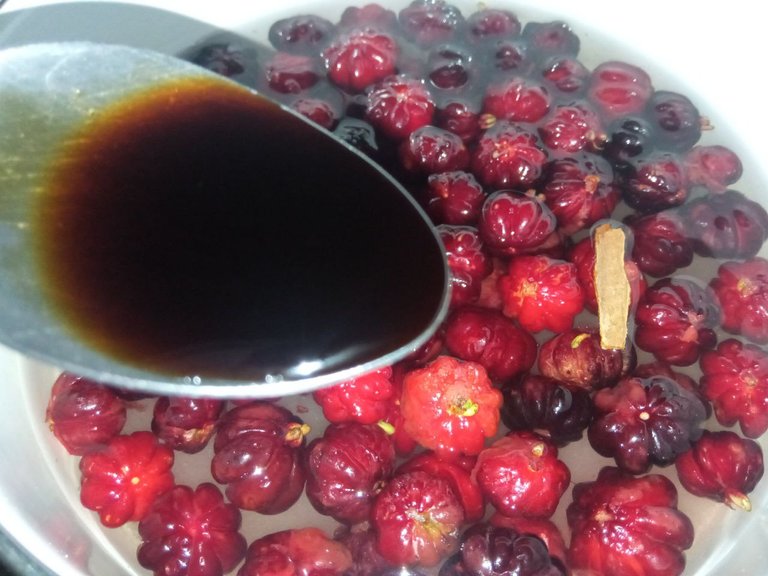 ---
Colocamos en una cazuela las grosellas, agregamos el azúcar, la canela y la vainilla.
Place the currants in a casserole, add the sugar, cinnamon and vanilla.
---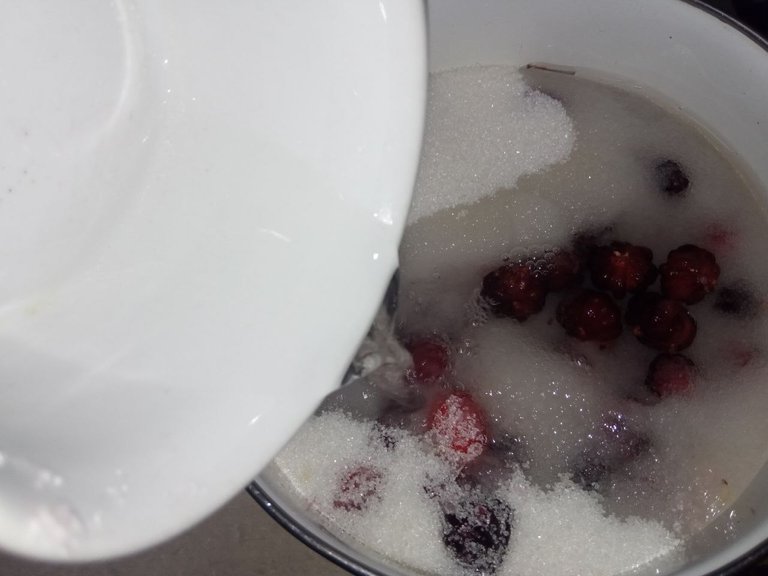 ---
Al llevar al fuego agregamos un poco de agua, solo hasta tapar la cantidad de fruta.
Add a little water, just enough to cover the amount of fruit.
---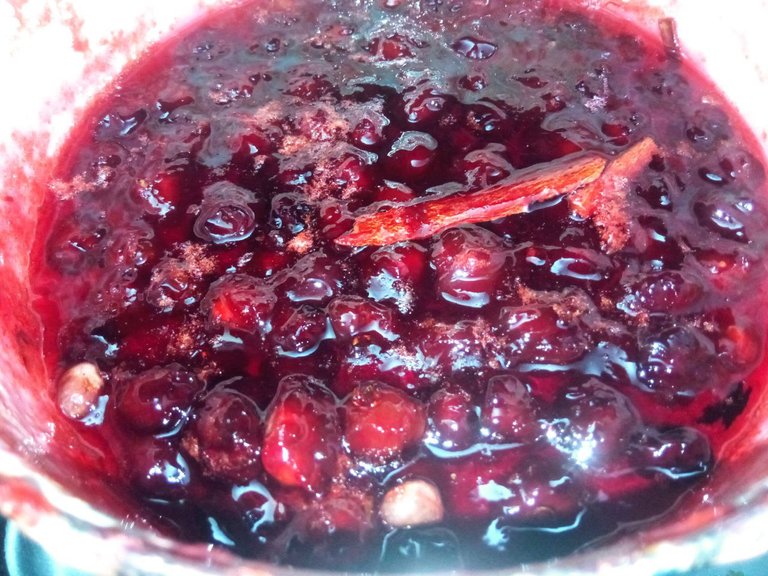 ---
Dejamos cocinar a fuego medio removiendo eventualmente evitando que las grosellas se peguen a la cazuela, sin brusquedad para no romper las frutas. Estará lista cuando veamos el líquido un tanto espeso el cual al apagar y reposar espesará aun más.
Let it cook over medium heat, stirring occasionally to prevent the currants from sticking to the pan, without abruptly so as not to break the fruit. It will be ready when we see the liquid a little thick and when we turn it off and let it rest it will thicken even more.
---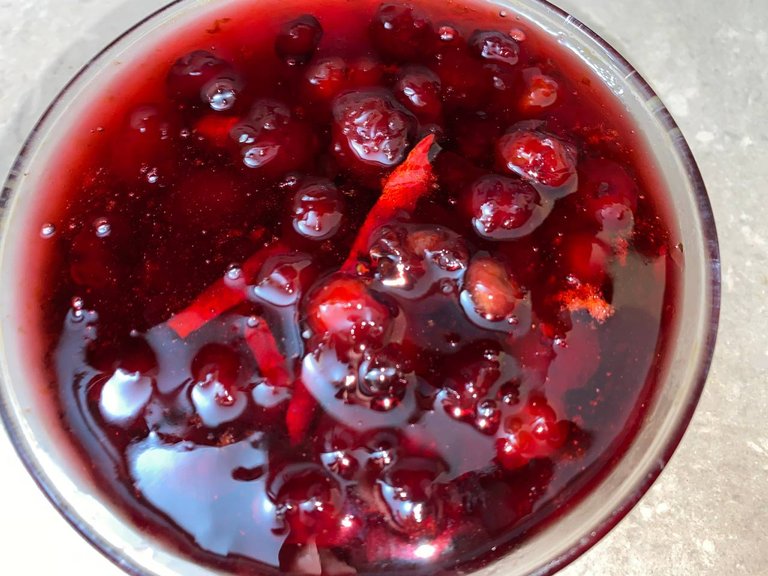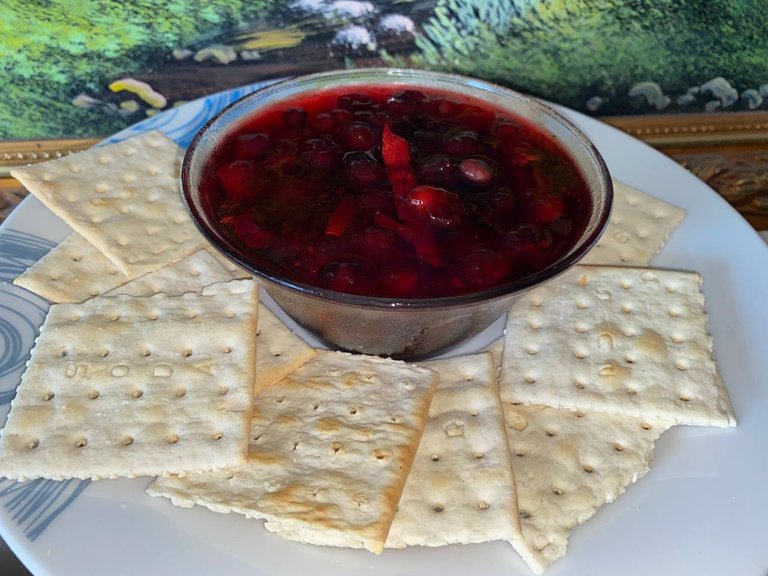 ---
Se puede disfrutar sólo o como ahora que lo servimos con galletas de soda.
It can be enjoyed alone or as it is now served with soda crackers.
---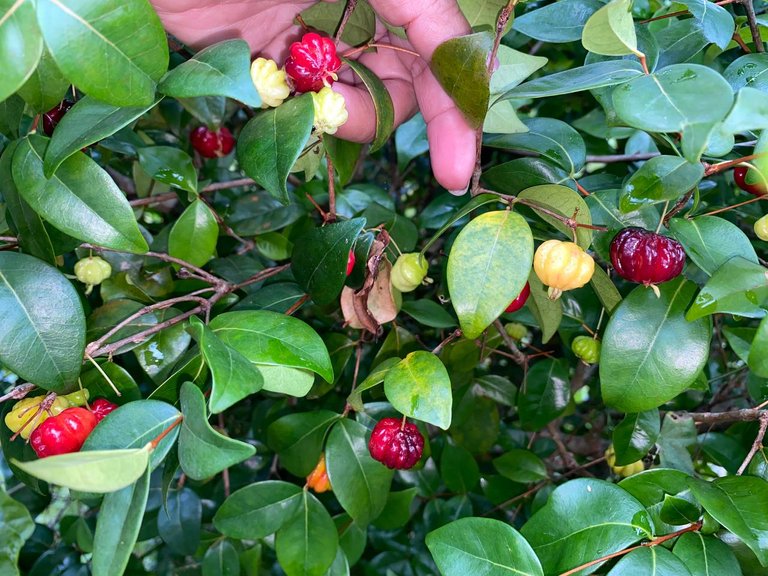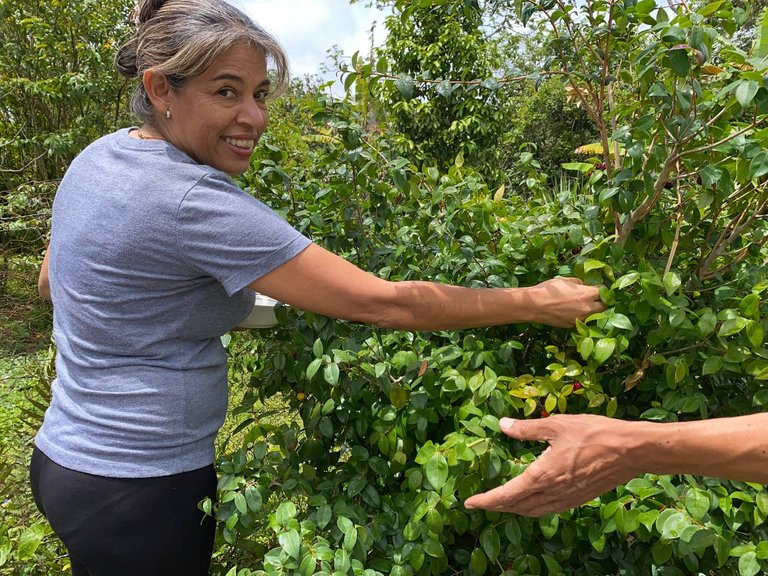 ---

Me ha gustado mucho el resultado porque ha quedado como una mezcla de dulce con mermelada ya que el líquido al espesar sirve para untar y la fruta da el toque exquisito para terminar de disfrutar este dulce.

Este ha sido mi post el día de hoy espero les haya gustado y les pueda servir para ocasiones especiales
I really liked the result because it has been like a mixture of sweet with jam as the liquid to thicken sive to spread and fruit gives the exquisite touch to finish enjoying this sweet.

This has been my post today, I hope you liked it and that it can be useful for special occasions.
---
🌸🌸🌸🌸Fotos de mi Propiedad, tomadas con un Redmi 9🌸🌸🌸🌸
Photos of my Property, taken with a Redmi 9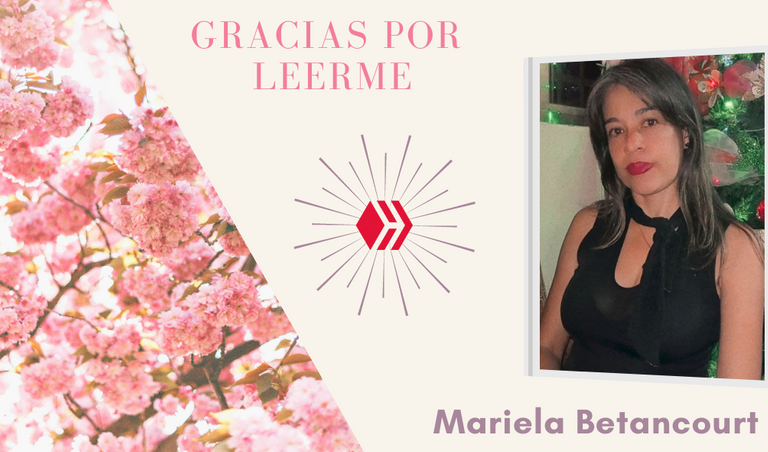 ---
---