Thanking My Adored Mother for her 83rd Birthday /🤍 Agradeciendo los 83 años de Mi Adorada Madre
🌸Hola Comunidad HIVE🌸
Hello HIVE Community
---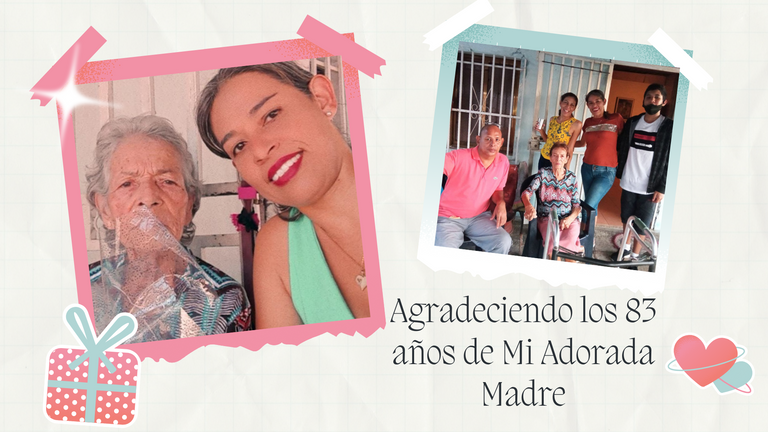 ---
Feliz y bendecido día amigos. Y quien es mi madre? Ella es mi amor bonito, se llama Noema y hoy la vida me ubica en el papel que un día ella tuvo conmigo, el de cuidarme y protegerme, ahora es a mi a quien le toca corresponder a todo ese amor que un día desbordaba a dar no sólo a mi, sino a todos, como dice un amigo ella era la mama del pueblo, de echo todos la saludaban con un cariñoso ¿Cómo está MAMÁ NOEMA? y ninguno era su hijo.
El pasado 4 de noviembre estuvo de cumpleaños número 83 y todos los años celebramos en unión familiar esta fecha, estos últimos meses hemos estado un poco angustiados con su salud, pero esto no impidió cantarle su torta y llenarla de mucho amor.
Happy and blessed day friends. And who is my mother? She is my beautiful love, her name is Noema and today life places me in the role that one day she had with me, to take care of me and protect me, now it is my turn to reciprocate all that love that one day overflowed to give not only to me, but to everyone, as a friend says she was the mother of the people, in fact everyone greeted her with an affectionate How are you MAMA NOEMA? and none was her son.
Last November 4th was her 83rd birthday and every year we celebrate this date in family union, these last months we have been a little anxious about her health, but this did not prevent us from singing her cake and filling her with love.
---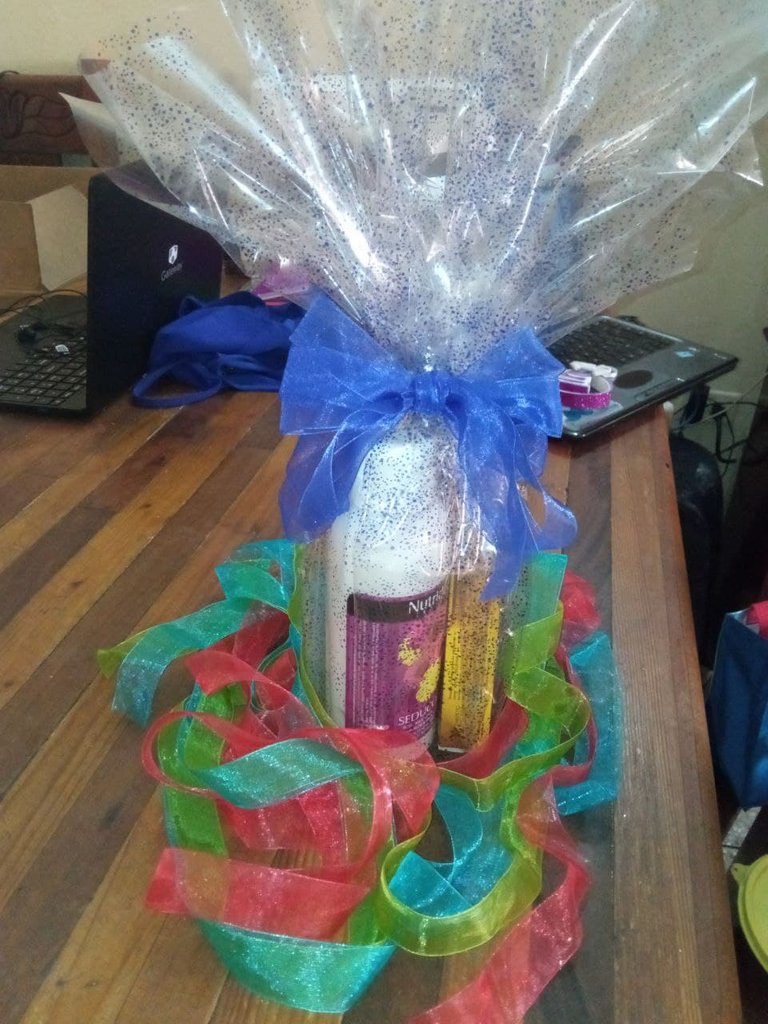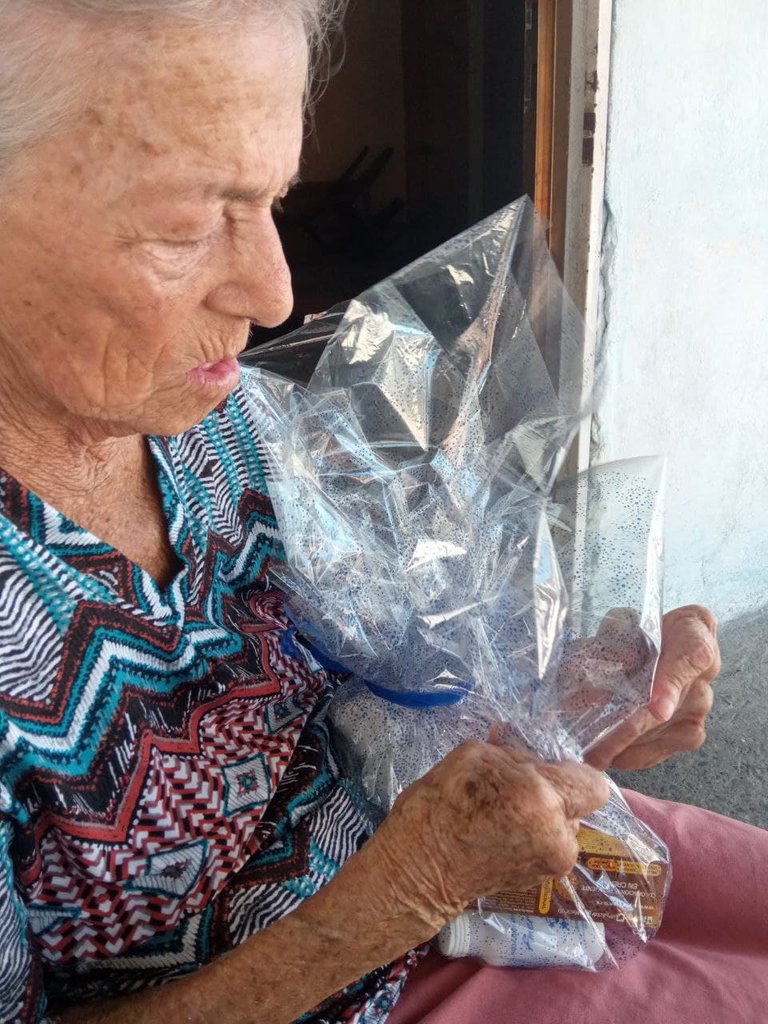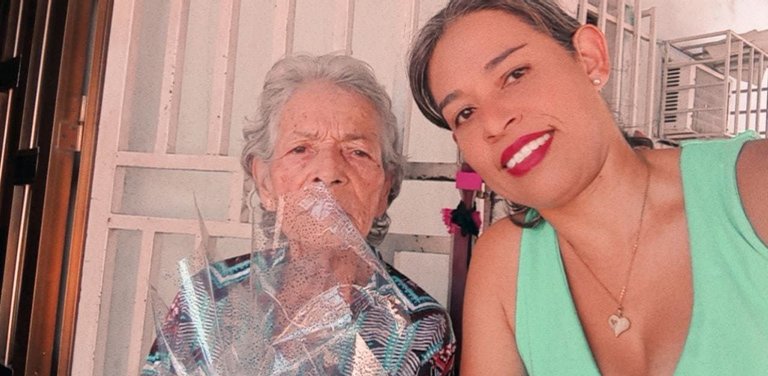 ---
Comencé llevándole un pequeño regalo con lo que más le gusta: cremas, colonias y agregue un colorante para el cabello porque aunque cualquiera puede pensar que no le presta atención a sus canas con esa edad, cada vez que se mira al espejo se queja de ellas y es que no le gustan para nada las canas, con la misma fuerza con que le encanta un labial rojo. Es única y maravillosa, no nos queda mas que complacerla.
I started by bringing her a small gift with what she likes most: creams, colognes and add a hair colorant because although anyone can think that she does not pay attention to her gray hair at that age, every time she looks in the mirror she complains about them and she does not like gray hair at all, with the same strength that she loves a red lipstick. She is unique and wonderful, we have nothing left to do but please her.
---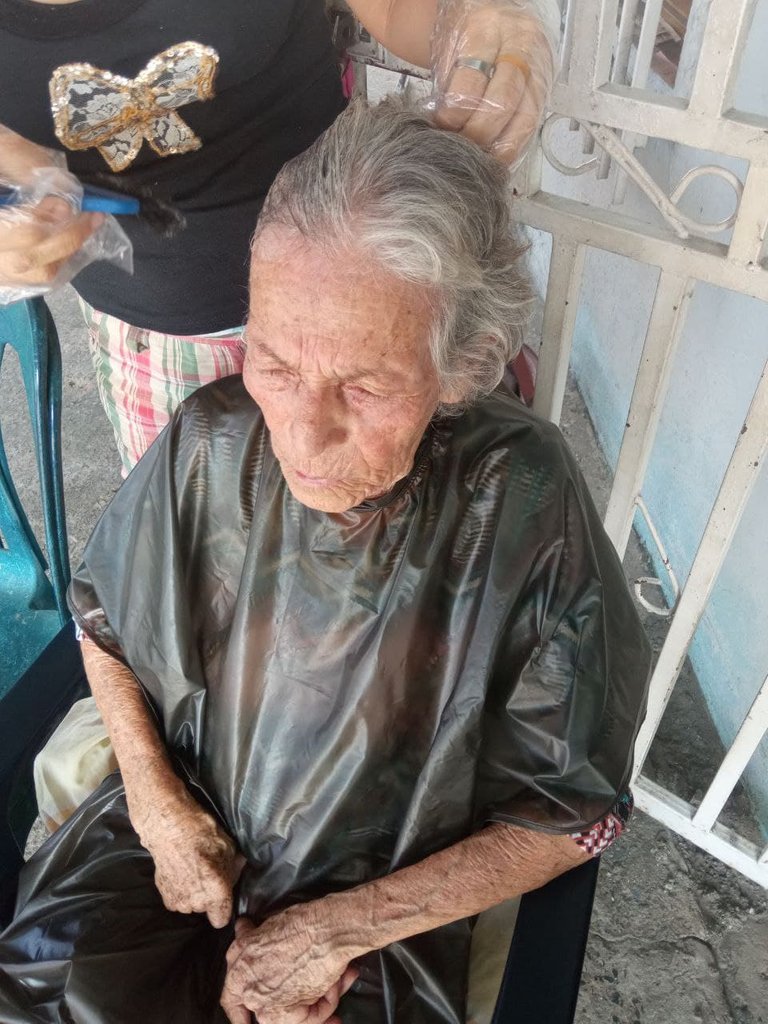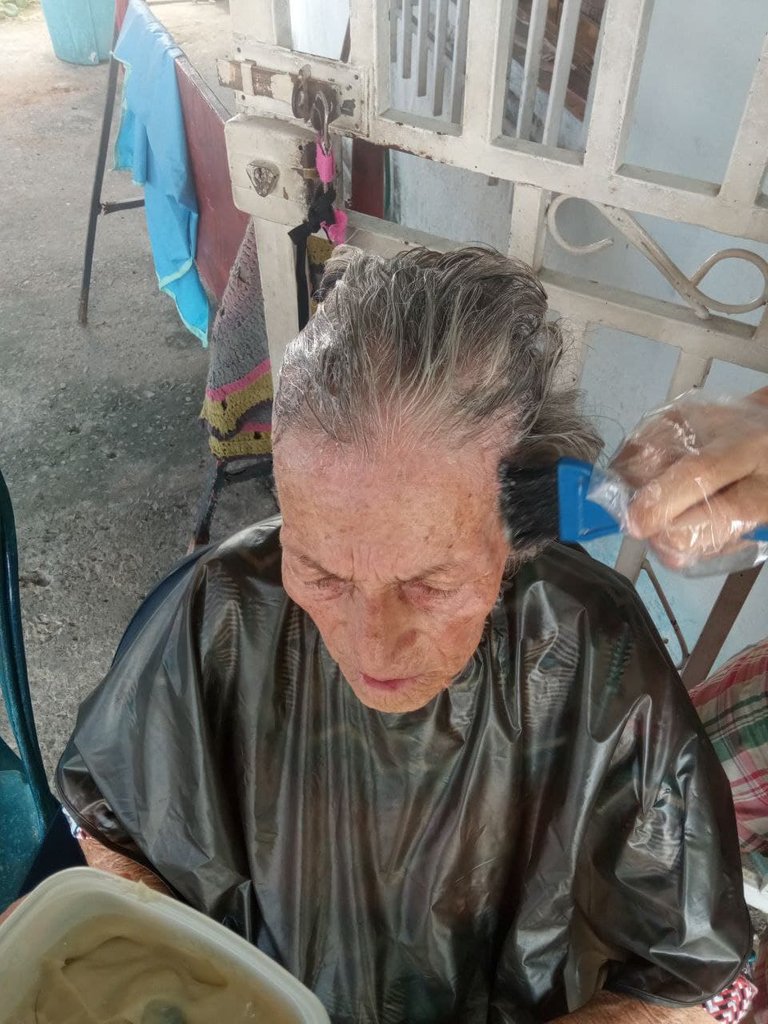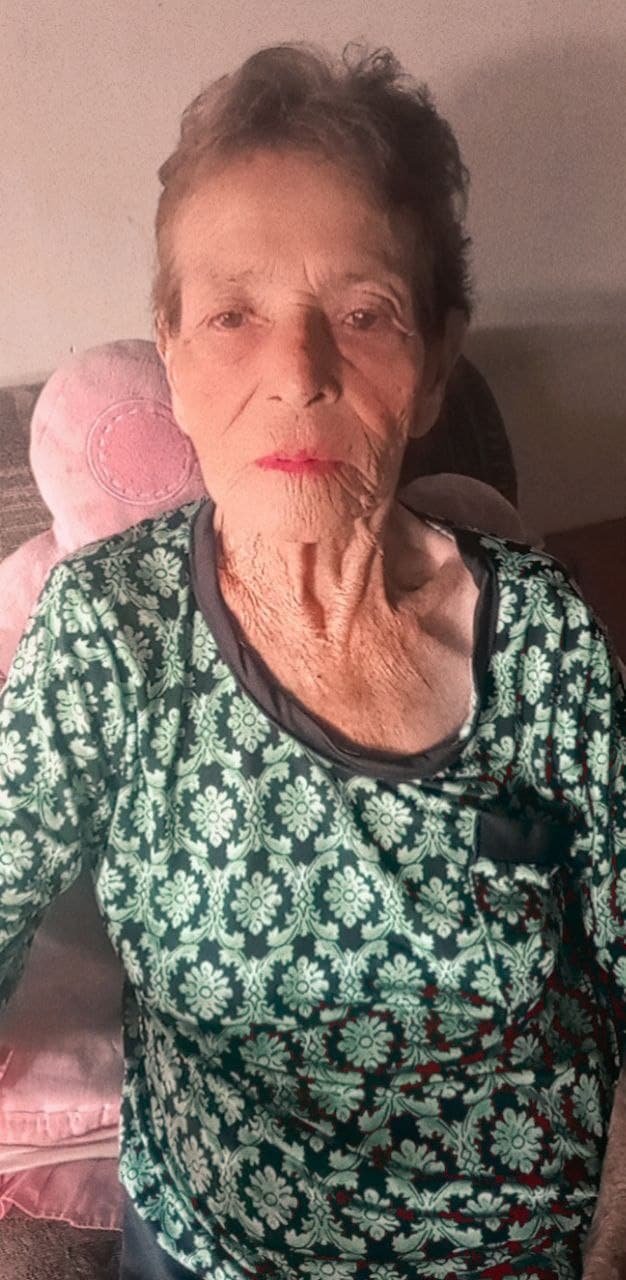 ---
De inmediato dijo que le pintáramos el cabello, no quería perder tiempo y aprovechamos y le sacamos un poco el corte, cosa que nos costo bastante porque es otra de las cosas que no le gusta que le hagan, pero con la ayuda de mi hermano que la llamó por teléfono y la distrajo un poco pudimos cortarle lo necesario.
She immediately told us to paint her hair, she didn't want to waste time and we took advantage of the opportunity to cut it a little, which cost us a lot because it is another of the things she doesn't like to be done, but with the help of my brother who called her on the phone and distracted her a little, we were able to cut her hair as much as we needed.
---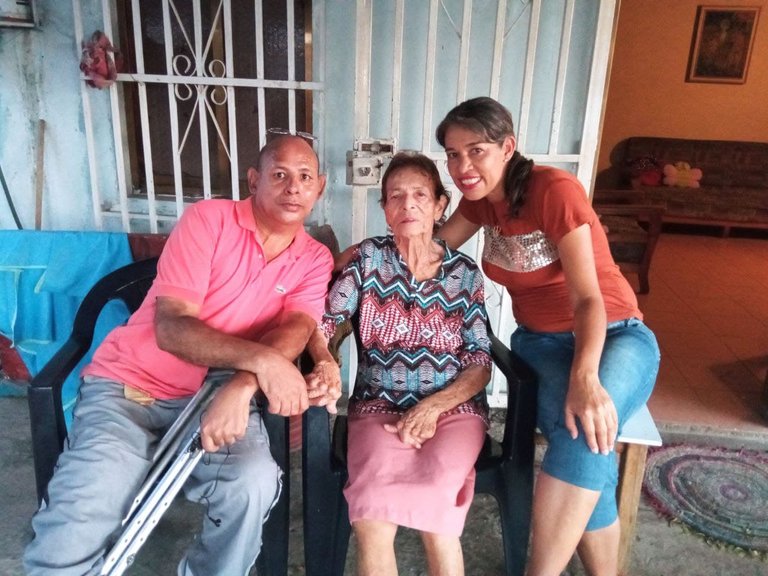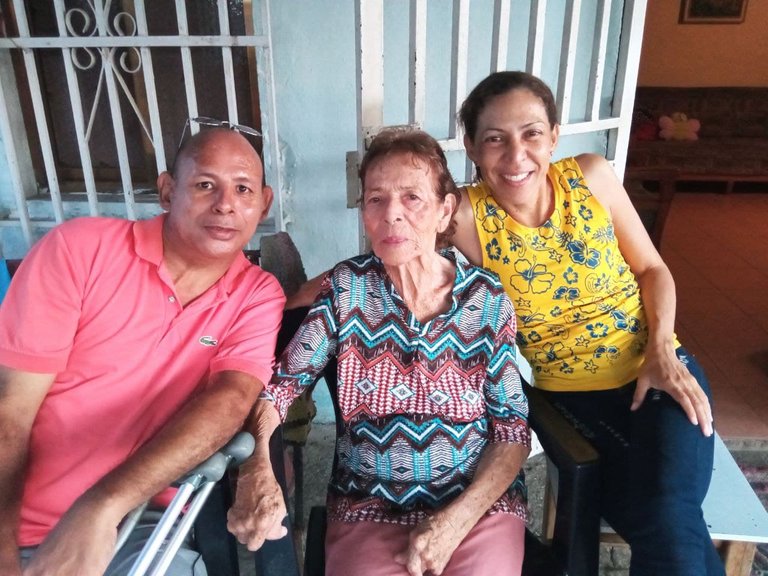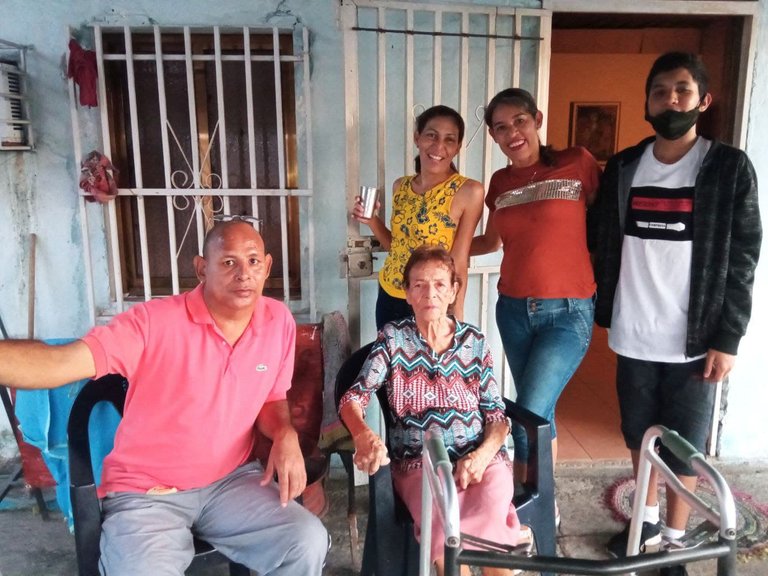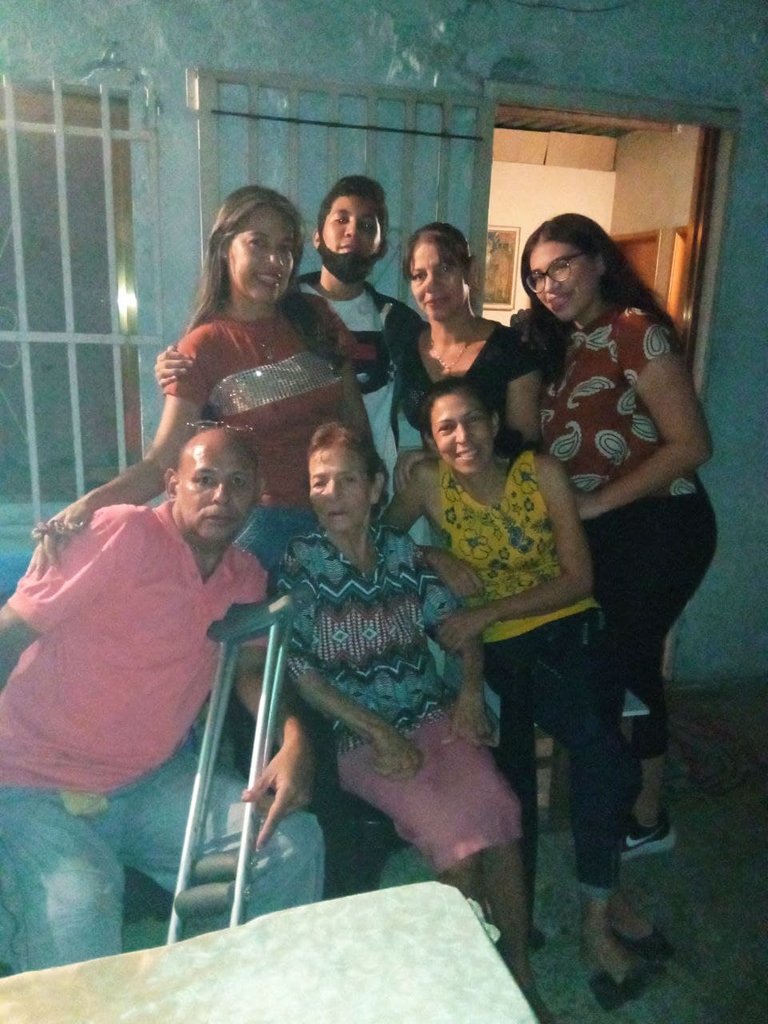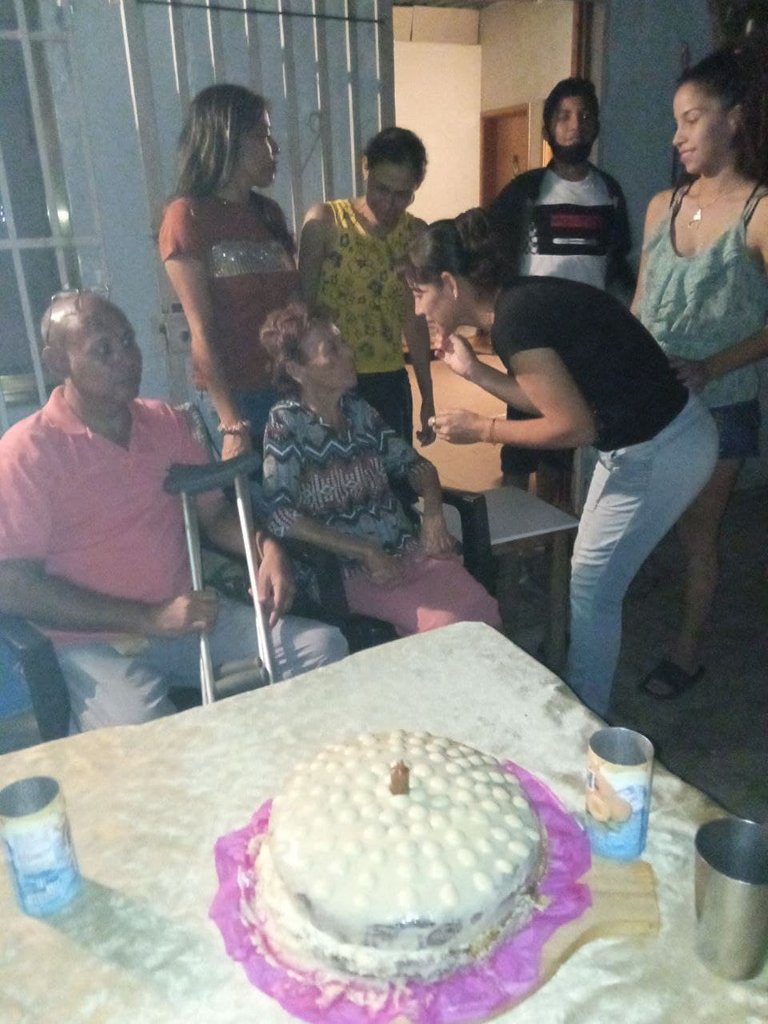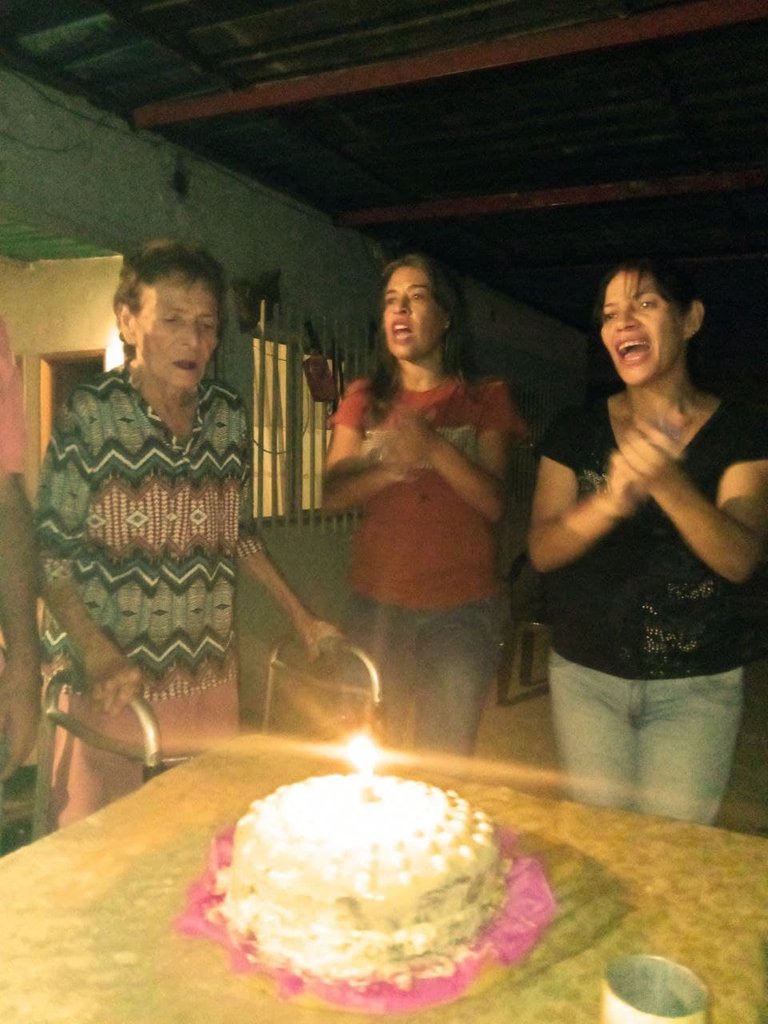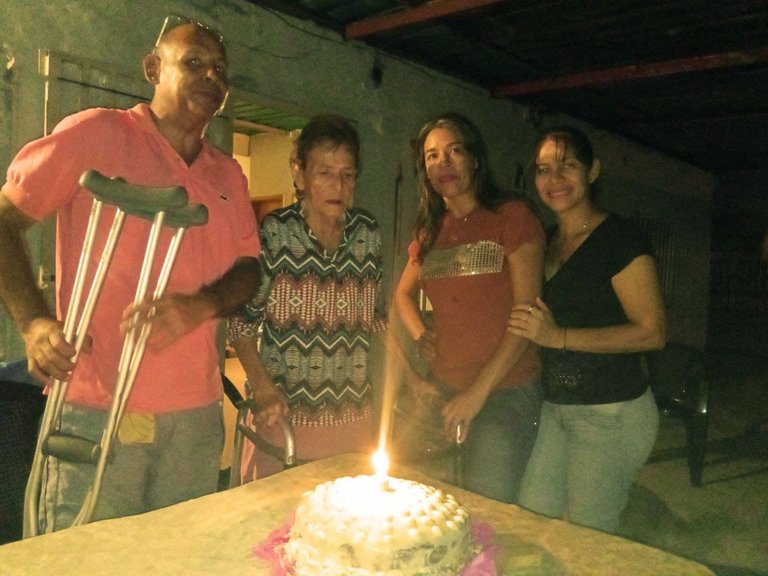 ---
Para la tarde llegó mi hermano y su esposa, yo me dispuse a hacer una pequeña torta de parchita y ya todos juntos le cantamos el Cumpleaños feliz que a ella tanto le gusta.
In the afternoon my brother and his wife arrived, I made a small cake and we all sang Happy Birthday to her, which she likes so much.
---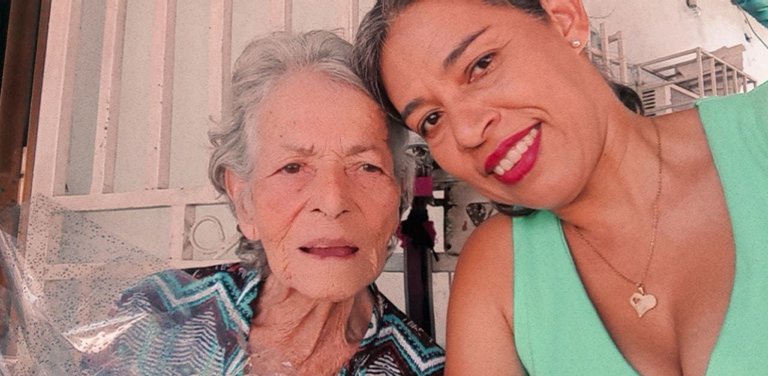 ---
Hoy en día ella tiene Alzheimer y se que no recuerda nada de lo que pasa, sus recuerdos quedaron en ese pasado maravilloso que tanto atesora, pero este momento sé que ella lo disfrutó y la hizo feliz en ese justo momento, no importa si la siguiente mañana no recuerde absolutamente nada, ni siquiera quien soy yo o quien es ella. Su felicidad en el momento lo vale todo.
Gracias por leerme y compartir con migo tan grato momento de la vida de mi madre.
Today she has Alzheimer's and I know that she does not remember anything that happens, her memories remain in that wonderful past that she treasures so much, but I know that she enjoyed this moment and it made her happy at that very moment, no matter if the next morning she does not remember anything at all, not even who I am or who she is. Her happiness in the moment is worth everything. Thank you for reading me and sharing with me such a pleasant moment in my mother's life.
---
🌸🌸🌸🌸Fotos de mi Propiedad, tomadas con un Redmi 9🌸🌸🌸🌸

Photos of my Property, taken with a Redmi 9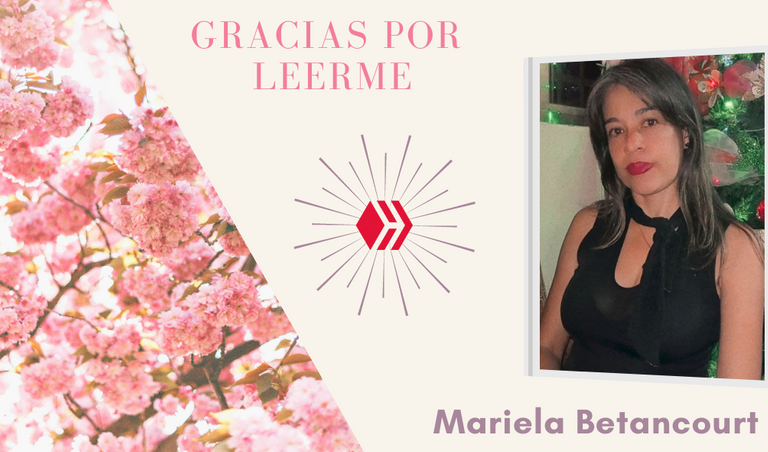 ---
---