Contemplating the sunset on a rainy evening, my proposal for the Amazing Nature contest: FREE THEME - #4/6/23

I was in love with this rainy afternoon. Although it had darkened a little. What impressed me the most was how the sun was hiding in a huge cloud..And this is my entry for the amazing Nature Contest: FREE THEME - #4/6/23.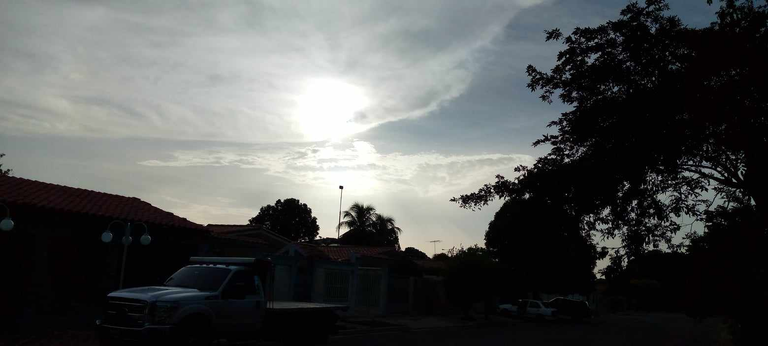 I was on my way home. The afternoon was rainy. It had rained early. Although the sky promised to keep raining because of its large, heavy, gray clouds. I was a little scared because once I got off the bus, it was a long ride home and I didn't want to catch a cold.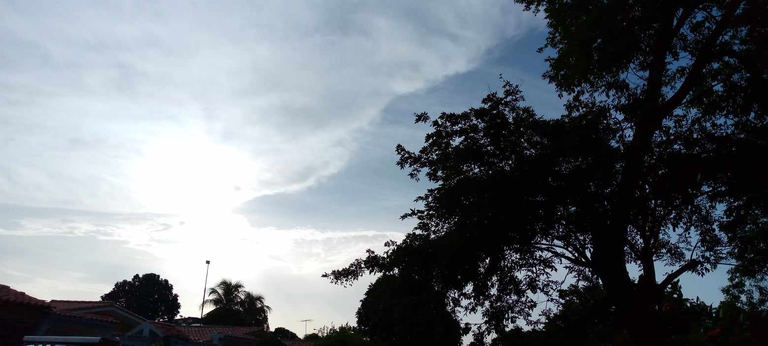 A few raindrops were falling, very few. The weather was a bit hot. But the scenery in the sky attracted me to such an extent that I took out my cell phone and with the camera I started taking pictures. I love sunsets and if they are unusual I fall in love with them. I am a nature lover and those moments for me are magical and I like to contemplate them.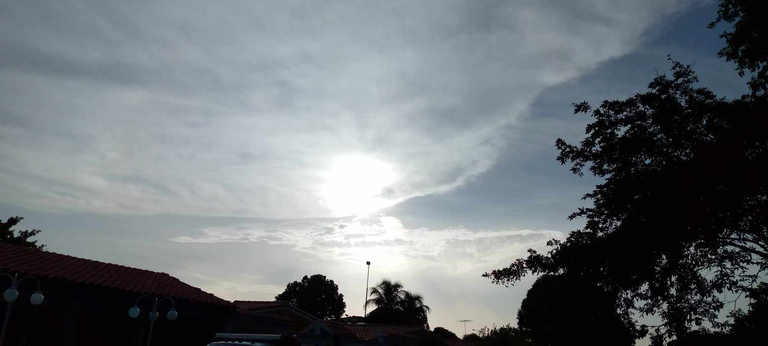 What caught my attention the most when contemplating the rainy afternoon was that the sun was very large tucked between a cloud and despite being the rainy afternoon and were falling a few drops I could visualize the contrast of the afternoon and it was for me something special and impact me, I glimpse, so I stopped to take pictures even I was dazzled when I was ready to focus on the sun.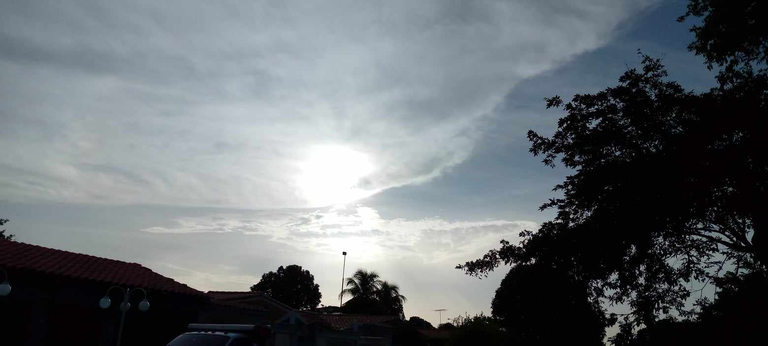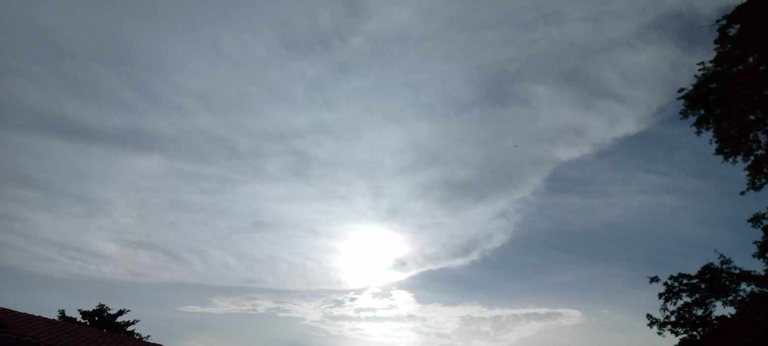 Even though it was 5:30 Pm there was darkness on one side and when I looked up at the sky that sunset caught me and made me reflective, and I realized that nature surprises us every day. For me that evening was magical and wonderful.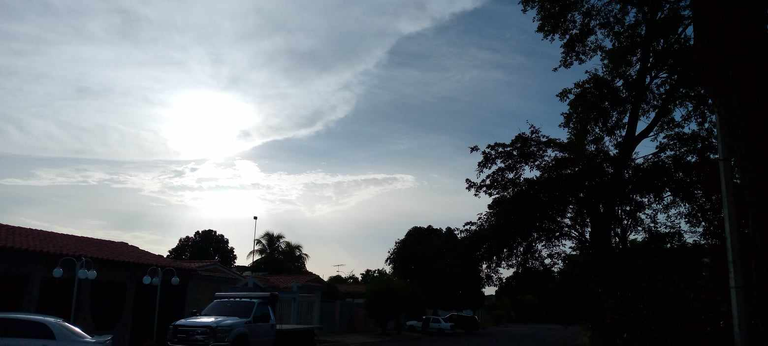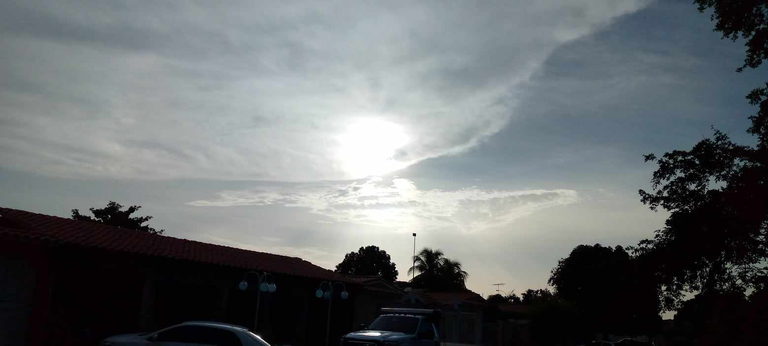 Thank you for taking the time to read me.
The images are my property and the content is original from @mariela53
Regards
---
---