Emotional serenity in the face of difficulties [ESP/ENG]
Hola mis queridos amigos es un placer para mi escribir por esta comunidad. En esta oportunidad traigo un tema muy interesante como lo es la serenidad emocional ante las dificultades.
Hello my dear friends, it is a pleasure for me to write for this community. In this opportunity I bring a very interesting topic such as emotional serenity in the face of difficulties.
---
"De la tranquilidad surge el poder y la fuerza". C Joibell C
""Out of tranquility comes power and strength." C Joibell C
Este tema es bien interesante. A veces perdemos la serenidad emocional ante situaciones que se nos presentan y no somos capaces de aceptar tal situación. Cuando somos capaces de mantener el equilibrio espiritual, mental, físico y emocional. Hablamos de serenidad y es esa facultad esa experiencia emocional que cuando se presenta de una forma desagradable e indeseable somos capaces de gestionarla y aceptarla. Lo importante de manifestar este equilibrio es que nos conduce a mantener y desarrollar una vida plena y nos ayuda a superar las adversidades. Por lo tanto la serenidad es una actitud.
This topic is very interesting. Sometimes we lose our emotional serenity in situations that we are presented with and we are not able to accept such a situation. When we are able to maintain spiritual, mental, physical and emotional balance. We speak of serenity and it is that faculty that emotional experience that when it is presented in an unpleasant and undesirable way we are able to manage and accept it. The important thing about manifesting this balance is that it leads us to maintain and develop a full life and helps us to overcome adversities. Therefore, serenity is an attitude.
---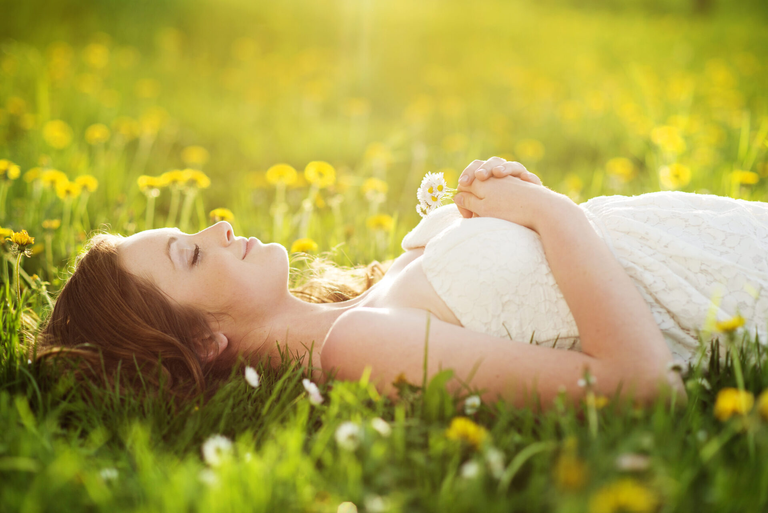 Fuente
Cuando se nos presentan vicisitudes en nuestra vida. Es importante buscar la manera de mantener la calma, la serenidad, en cualquier situación que se nos presente. Tenemos que ser muy objetivo y analizar desde la objetividad. A veces es importante alejarnos o distanciarnos por un momento del problema presentado. La respiración es muy importante y por lo menos inhalar, exhalar contando hasta diez. Y cuando nuestro cuerpo da señales de alerta comenzar a controlarlo ya que las emociones intervienen y nos descontrolan nuestra mente, cuerpo y espíritu. Por lo tanto la decisión y la actitud la tomamos nosotros de estar en serenidad.
When we are presented with vicissitudes in our life. It is important to find a way to keep calm, serenity, in any situation that comes our way. We have to be very objective and analyze from objectivity. Sometimes it is important to distance ourselves for a moment from the problem presented. Breathing is very important and at least inhale, exhale counting to ten. And when our body gives warning signs, start to control it, since emotions intervene and take us out of control of our mind, body and spirit. Therefore the decision and the attitude is made by us to be in serenity.
---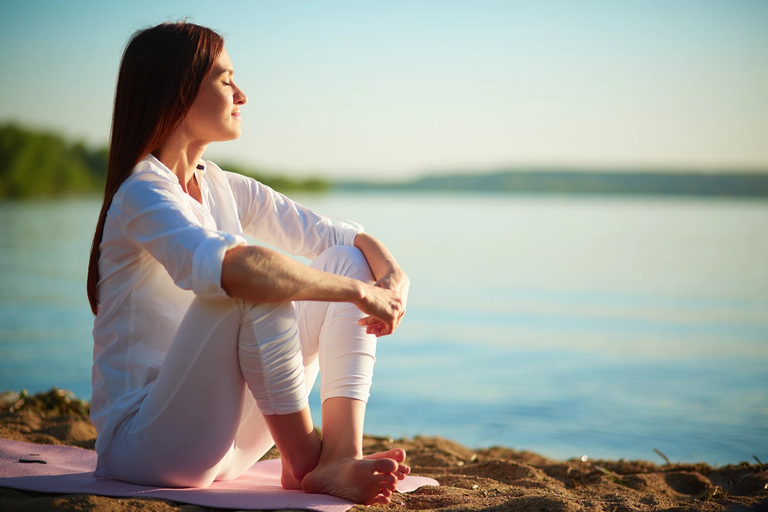 Fuente
---
La serenidad la podemos trabajar utilizando algunas herramientas tales como: enfocarnos en la respiración, esta técnica de la respiración consciente es muy útil. El practicar alguna actividad física, algún ejercicio al aire libre es muy satisfactorio. Sin duda alguna la meditación que a través de esta técnica nos ayuda a relajar cuerpo, mente y a sentirnos más estabilizados emocionalmente. Existen otras herramientas las cuales también nos pueden ayudar a desconectarnos, bajar el estres, etc. Todas estas situaciones que se nos presentan no son permanente en nuestra vida y hay que recordar que son fugaces, transitorias, perecedero que así como llegó saldrá de nuestra vida. Sacar los mejores aprendizajes de esa experiencia vivida. Es importante vivir el aquí y el ahora, el presente. Si hay que perdonar pedir perdón y perdonarnos a nosotros mismos, limar asperezas y pasar la página. Asimismo buscar estrategias para solucionar y mantener la serenidad. Recordar la actitud la tomamos nosotros mismos.
We can work on serenity by using some tools such as: focusing on breathing, this technique of conscious breathing is very useful. Practicing some physical activity, some outdoor exercise is very satisfying. Undoubtedly meditation through this technique helps us to relax body, mind and feel more emotionally stabilized. There are other tools that can also help us to disconnect, reduce stress, etc. All these situations that we are presented with are not permanent in our lives and we must remember that they are fleeting, transitory, perishable and will leave our lives as soon as they arrive. We must learn the best lessons from this experience. It is important to live in the here and now, in the present. If it is necessary to forgive, ask for forgiveness and forgive ourselves, smooth the rough edges and turn the page. Also look for strategies to solve and maintain serenity. Remember that we take the attitude ourselves.
---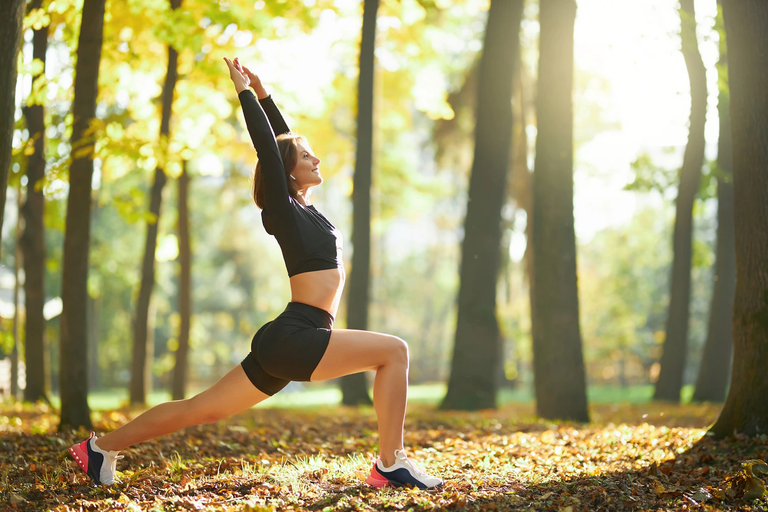 Fuente
Si cambiamos nuestras actitudes y comportamientos podemos conseguir la serenidad, solo es cuestión de proponerse ya que estos cambios repercutirán de una forma positiva en nuestro bienestar emocional, nuestra salud mental y física. Cuando disfrutamos del equilibrio emocional. Superamos las dificultades que se nos presentan. Es importante dedicarnos tiempo donde puedas agendar una serie de actividades que te hagan sentir en calma. Lo más importante reconoce todas esas emociones donde puedas validarlas y amate y aceptate tal como eres. Y sobretodas las cosas sé agradecido. cuando somos agradecidos se genera una energía la cual nos abre a recibir del universo sus bondades y nos vuelve más fuerte.
If we change our attitudes and behaviors we can achieve serenity, it is only a matter of purpose, as these changes will have a positive impact on our emotional well-being, our mental and physical health. When we enjoy emotional balance. We overcome the difficulties that come our way. It is important to dedicate time where you can schedule a series of activities that make you feel calm. The most important thing is to recognize all those emotions where you can validate them and accept yourself as you are. And above all things be grateful. When we are grateful, an energy is generated which opens us to receive from the universe its goodness and makes us stronger.
---
---

Traducción fue realizada en Deepl.Banner separador tomado de google y modificado en Paint.//Translation was performed at Deepl. Banner separator taken from google and modified in Paint.

---
---