"El primer encuentro": Exteriorizando los Coloquios con mi Yo Interior/ "The First Encounter": Externalizing the Colloquies with my Inner Self.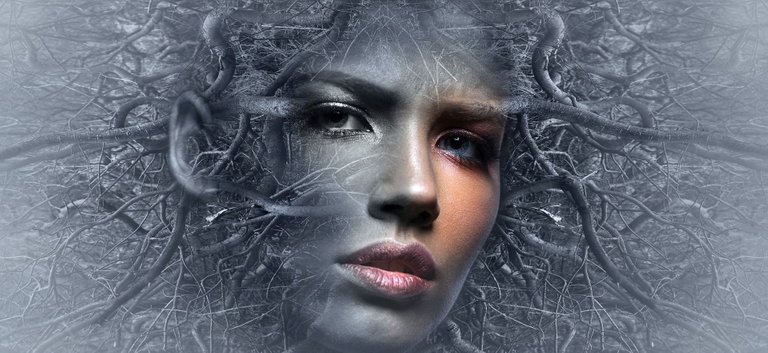 Aportado por Kellepics a Pixabay

Saludos a todos los que conforman esta prestigiosa y beneficiosa comunidad de Catarsis. Hoy me presento ante Ustedes. Estoy aquí con considerables expectativas e intenciones; entre ellas participar activamente, compartir vivencias, así como también conseguir ayuda o apoyo ante situaciones del diario vivir, a través de sus escritos. Tal vez muchos de ustedes ya lo hayan identificado, sí, soy navata en HIVE. Una iniciada en la blockchain; que aprende y asimila a pasos aligerados, que busca con interés estar a la altura que el entorno exige y el compromiso asume.
Greetings to all of you who make up this prestigious and beneficial community of Catarsis. Today I introduce myself to you. I am here with considerable expectations and intentions; among them to participate actively, to share experiences, as well as to get help or support in daily life situations, through your writings. Perhaps many of you have already identified it, yes, I am an HIVE newbie. An initiate in the blockchain; who learns and assimilates at lightened steps, who seeks with interest to be at the height that the environment demands and the commitment assumes.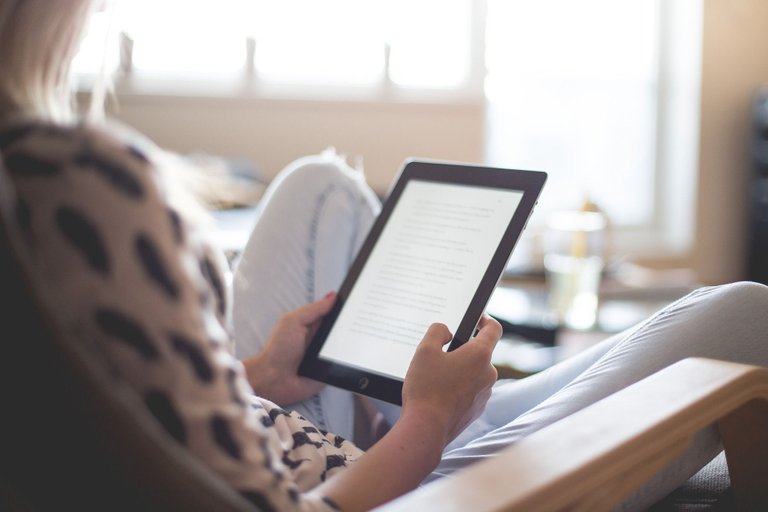 Aportado por Pexels a Pixabay

Visualizando y discurriendo sus publicaciones, distintivo de sus mundologías y sentires; me identifico con muchos de ellas, porque me hacen sentir y estimar que también son mías. Sí, como ser humano, en continua y habitual relación con los demás, la socialización y la retroalimentación forman parte de mí. Considero que somos un ir y venir con el mismo propósito entre nosotros, donde no hay barreras ni fronteras. Somos seres de reflexión y transformación. Donde siempre tendremos oportunidades para cambiar,para desarrollarnos.
Visualizing and discoursing your publications, distinctive of your mundologies and sentiments; I identify with many of them, because they make me feel and estimate that they are also mine. Yes, as a human being, in continuous and habitual relationship with others, socialization and feedback are part of me. I consider that we are a coming and going with the same purpose between us, where there are no barriers or borders. We are beings of reflection and transformation. Where we will always have opportunities to change, to develop ourselves.
Me gusta que se promueva la socialización del compartir, con una amplia gama de temas, oportunidades colosales para fluir, evolucionar, crecer; hoy nace entre nosotros un sinergismo con apoyo mutuo. Sospecho que lo vamos a pasar muy bien, en la reciprocidad de nuestras experiencias; cuya lectura e interpretación siempre será diferente, gracias a nuestra libertad de pensamiento (libre albedrío) y es precisamente este elemento el que nos hace únicos, incomparables e irrepetibles, un atributo de nuestra esencia.
I like that the socialization of sharing is promoted, with a wide range of topics, colossal opportunities to flow, evolve, grow; today a synergism with mutual support is born among us. I suspect that we are going to have a great time, in the reciprocity of our experiences; whose reading and interpretation will always be different, thanks to our freedom of thought (free will) and it is precisely this element that makes us unique, incomparable and unrepeatable, an attribute of our essence.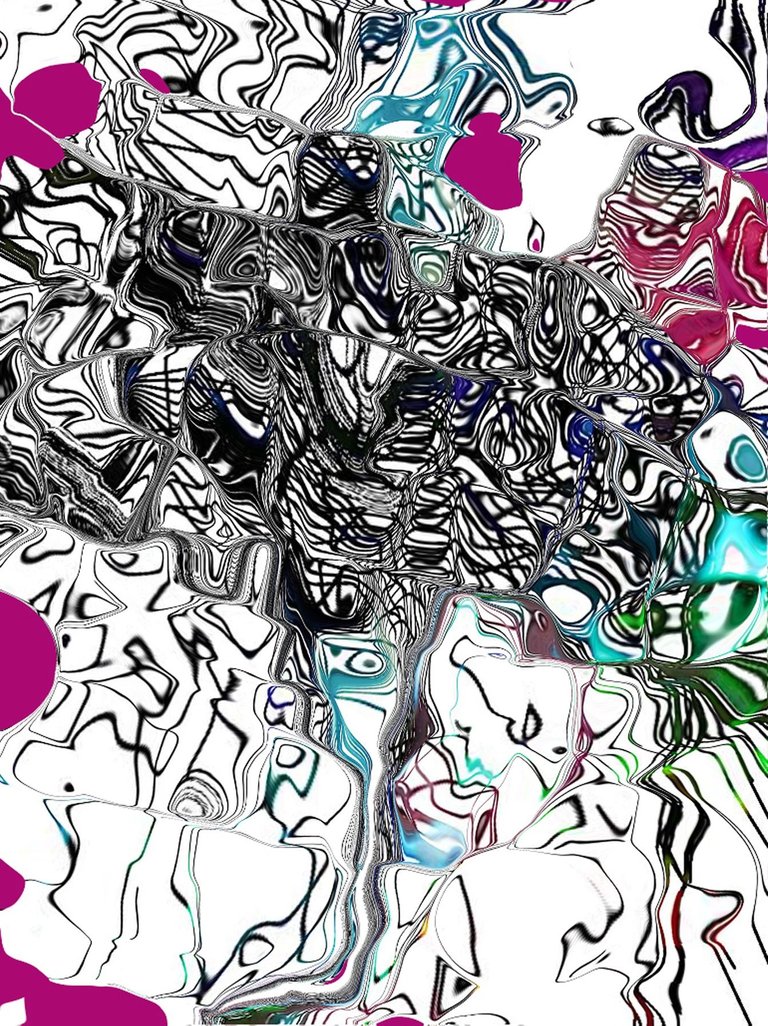 Fuente de Pxfuel.

Hace años mi existencia era confusa y enmarañada, donde conciliar el equilibrio era arduo y espinoso, diríamos que cuesta arriba. Toda yo, un total desajuste, en discordante desarmonía: mi mente, mi cuerpo y mi espíritu. Sí, no hay duda de que somos mente (psique), cuerpo (soma) y espíritu (alma). Como decía, mi mente de una manera, mi cuerpo de otra y el espíritu vagando sin sentido en un ir y venir.
Years ago my existence was confused and tangled, where reconciling the balance was arduous and thorny, we would say uphill. All of me, a total mismatch, in discordant disharmony: my mind, body and spirit. Yes, there is no doubt we are mind (psyche), body (soma) and spirit (soul). As I was saying, my mind in one way, my body in another and the spirit wandering meaninglessly in a to and fro.
Te expreso, en mi condición de vida mirando hacia atrás; desde niña desarrollé metas familiares, sociales y culturales "inducidas y heredadas"; condicionamientos con metas expuestas acentuadas en el tiempo; con esa lucha contra reloj, sin prever las dificultades y acompañantes tanto de mi entorno como de mi interior; sólo con un propósito de lograr "lo establecido". A veces me cuestioné: ¿Cuántas de esas metas y propósitos eran realmente míos? Me apresó el monstruo de la rutina y la mecanización, que también incluía vivir principalmente para los demás, en detrimento de mí misma; me interpelé repetidamente el ¿por qué? de situaciones vividas, en lugar de pensar ¿para qué? y mi respuesta (pobre), fue "esa es la vida que me tocó vivir". Comparo, esos momentos, y mi reconocimiento era un vivir en la monotonía; eran mis pensamientos, acciones y disposiciones. "Vida", término polisémico (de diversos significados) y de múltiples miradas; que pienso desojar y estimar en otra entrega.
I express to you, in my life condition looking back; since I was a child I developed family, social and cultural goals "induced and inherited"; conditioning with exposed goals accentuated in time; with that fight against the clock, without foreseeing the difficulties and companions of my environment as well as of my inner self; only with a purpose to achieve "what is established". Sometimes I questioned myself: How many of those goals and purposes are really mine? I was seized by the monster of routine and mechanization, which also included living primarily for others, to the detriment of myself; I repeatedly asked myself why? of situations I had lived, instead of thinking why? and my answer (poor) was "that is the life I had to live". I compare, that moment, and my recognition was a living in monotony; they were my thoughts, actions and dispositions. "Life", a polysemic term (of diverse meanings) and of multiple looks; that I intend to unravel and estimate in another installment.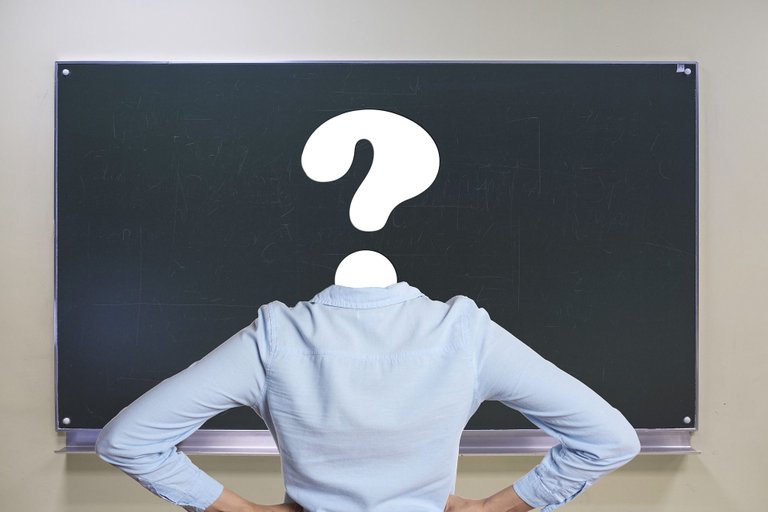 Entonces se preguntarán ¿cuál fue el clic?, el interruptor del cambio, el desencadenante y condicionante del antes y el después. Les comento que fue una capacitación sobre enfermedades psicosomáticas. Lo disfruté y asumí el compromiso de aplicarlo, asimilarlo, internalizarlo y así comenzaron los cambios en mi vida. Para poder apoyar y ayudar a otros, debo comenzar por mí.
Para decirles a mis lectores; las enfermedades psicosomáticas, son aquellas patologías o entidades nosológicas que pueden ser entendidas como resultado, consecuencia o secuela de emociones, pensamientos, estados afectivos negativos, conflictos no resueltos en el paciente; sean éstos personales, familiares y/o sociales.
Y así interiorizado mi propósito de cambio, con la introspección que soy yo quien decide que caminos seguir, que soy yo quien debe tomar sus decisiones y gestionar sus emociones, apoyándome en la meditación; comenzaron los coloquios con mi "yo" interior; así se iniciaron los encuentros.
So you may wonder what was the click, the switch of change, the trigger and conditioner of the before and after. I would like to tell you that it was a training on psychosomatic illnesses. I enjoyed it and I assumed the commitment to apply it, assimilate it, internalize it and that is how the changes in my life began. In order to support and help others, I must start with myself. To tell my readers; psychosomatic diseases are those pathologies or nosological entities that can be understood as a result, consequence or sequel of emotions, thoughts, negative affective states, unresolved conflicts in the patient; whether personal, family and/or social. And thus internalized my purpose of change, with the introspection that I am the one who decides which paths to follow, that I am the one who must make my decisions and manage my emotions, supported by meditation; the conversations with my inner "I" began; thus the meetings began.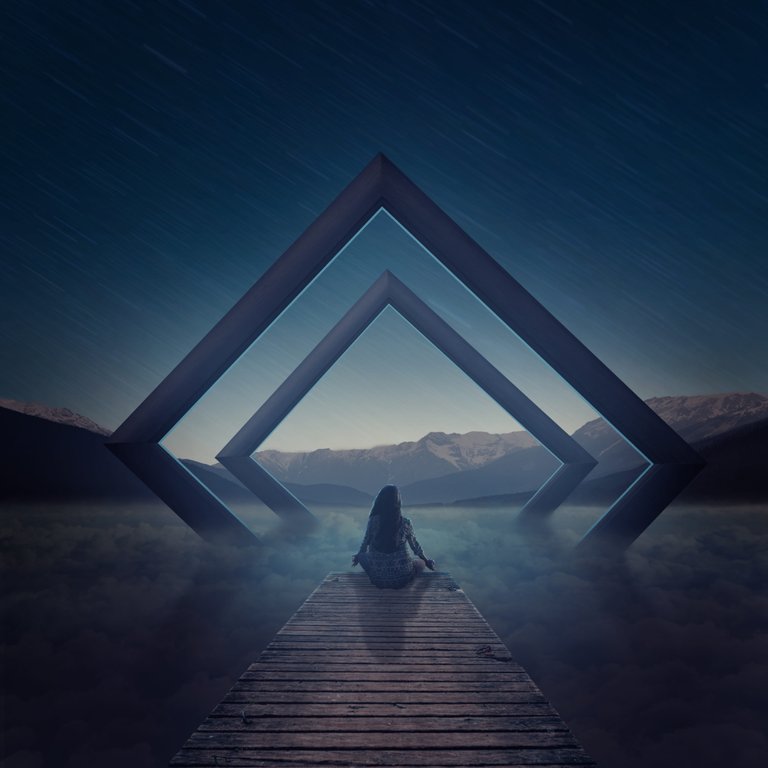 Fuente de Pxfuel.
Quizás se pregunten, ¿quienes asisten a esas reuniones?, pues les cuento que son mi emocionalidad, mi intelecto, mis sentimientos y mi conciencia. Desde esa primera vez, nuestras conversas son asiduas, aunque no puntuales. Siempre han sido de noche cuando todo está tranquilo, silencioso, pacífico y quieto; busco en mi interior. Siempre me acompaña y nunca me abandona mi maravilloso y majestuoso secretario: mi cerebro, fiel compañero y organizador; no hay nadie que pueda superarlo. Él tiene una gran responsabilidad, organizar ideas, pensamientos, emociones, vivencias, apuros, y un larguísimo etc., de forma adecuada. A veces, según el interés, faltan algunos, pero la que nunca ha faltado a la cita es mi conciencia; la que me llama la atención sobre la razón y la moral. Debo ser honesta y sincera, hay momentos en los que no es fácil, dialogar con mi "yo interior". No hacemos planificación, nos damos esa libertad. Cuando ocurren eventos y circunstancias, consideradas de prioridad tratamos de buscar solución lo más pronto posible. Otras veces, el compartir se vuelve largo y extendido, se nos va el tiempo sin darnos cuenta y nos llega el amanecer; no siempre logramos acuerdo o conciliación, presentándose revueltas entre el ser y el hacer. Cuando conversamos sobre lo que significa "mi vida", deja de ser un tema puro para tener considerables aristas, con un sinfín de miradas; ella en sí misma es incertidumbre…"mi vida es Hoy"… Hemos acordado que las experiencias vividas del ayer, han significado valiosas oportunidades de aprendizaje, que me han permitido avanzar. Que necesito fortalecer las habilidades y destrezas para controlar los miedos, evitando que ellos sean los protagonistas.
Well, I can tell you that they are my emotionality, my intellect, my feelings and my conscience. Since that first time, our conversations have been assiduous, although not punctual. They have always been at night, when everything is quiet, silent, peaceful and still; I look inside myself. I am always accompanied and never abandoned by my wonderful and majestic secretary: my brain, faithful companion and organizer; there is no one who can surpass her. She has a great responsibility, to organize ideas, thoughts, emotions, experiences, hardships, and a very long etc., in an adequate way. Sometimes, depending on the interest, some are missing, but the one that has never missed the appointment is my conscience; the one that calls my attention to reason and morality. I must be honest and sincere, there are times when it is not easy to dialogue with my "inner self". We do not plan, we give ourselves that freedom. When events and circumstances arise, considered a priority, we try to find a solution as soon as possible. At other times, the sharing becomes long and extensive, time passes without us realizing it and dawn arrives; we do not always reach an agreement or conciliation, and there are clashes between being and doing. When we talk about what "my life" means, it ceases to be a pure subject to have considerable edges, with an endless number of points of view; it itself is uncertainty... "my life is today"... We have agreed that yesterday's experiences have been valuable learning opportunities, which have allowed me to move forward. That I need to empower my abilities and skills to control my fears, preventing them from being the protagonists.
Para finalizar, quiero desearte una semana increíble y genial, quiero contagiarte de buena vibra, con actitud y aptitud. Recuerda siempre que eres dueño de ti y sólo tú puedes elegir como sentirte. Que reine y fluya el amor.
Finally, I want to wish you an amazing and great week, I want to infect you with good vibes, attitude and aptitude. Always remember that you are your own person and only you can choose how you feel. May love reign and flow.
Gracias por su apoyo, nos vemos pronto.
Thank you for your support we see you soon
Traducido con www.DeepL.com/Translator (versión gratuita)
Translated with www.DeepL.com/Translator (free version)

---
---