The garden ✨
Greetings friends of Hive
The garden
Fanny woke up at dawn very startled from her bed. Her night was restless, with difficulty falling asleep.
"Richard!" She called her husband. But she got no answer. She turned over and found herself alone in bed. "What a fool I am, Richard is not here, he is on a business trip" In her thoughts was Cecilia, over and over again. So free from home engagements, she devoted all her attention to Cecilia, she had to dispel that restlessness and uneasiness.
Determined, she got up, washed, and went straight to the kitchen. She prepared a healthy, hearty, and delicious breakfast, worthy of the most demanding diner. She selected her best tray, in perfect combination with pearl-white crockery. What to say about the aromas, they blended harmoniously. A tempting incitement to delight.
As a final and flirtatious touch, she included a tulip flower, as intense yellow as the sun, obtained from her garden. Cecilia, on her last birthday, had given him a plant, and she had planted it with love and care, giving him precise instructions for its care.
¡Cecilia, Cecilia !, it's Fanny, I'm here. I've brought you breakfast," insisted Fanny, from the porch of Cecilia's house. She called again and again but never got an answer. Only an icy, petrifying silence.
While waiting for Cecilia's answer, Fanny looked around the house. It was evident and unquestionable the neglect and carelessness, the furniture covered by layers of dust, as well as the windows, cobwebs not removed, the garden very unattended and neglected, many plants withered for lack of watering, it was perceived disorder and abandonment.
Everything she visualized was a reflection of the emotions that invaded Cecilia. She remembered that the last time she had been there was for the burial of Tomas, Cecilia's husband, three months ago, on a sad, gray, and cloudy afternoon.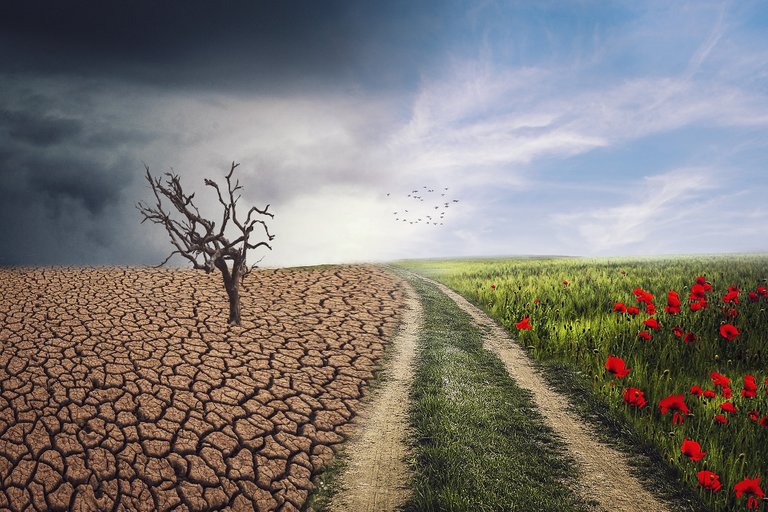 Source
After that distressing event, she had met Cecilia a few times in the supermarket, continually elusive and distant, although very polite and always with a friendly smile.
Fanny returned home very worried. There was no time to lose, she would call an urgent and peremptory meeting, among the members of the always friendly Complex Residence.
"She's finally gone, I thought she never would," Cecilia said aloud. Looking from the window as Fanny walked away "No one can understand my pain, my sadness, I miss you my husband" "I do not accept your departure, my days lost color, everything is gray" cried Cecilia, disconsolate in her bed, she had been days without washing, without leaving her room...
On the way home, Fanny called the neighbors she found, the alarms had been activated. They met in the evening and came up with a plan.
Every day, the neighbors, in different shifts, organized groups of chores, which included providing her with three main meals (healthily prepared food and plenty of seasonal fruit), regularly placed on a small table on the porch of her house.
They also included exterior cleaning and grooming, with the recovery of their beautiful garden, all without exception flowering plants given by Cecilia, which was a detail that characterized her. She said that this was how she shared her love and appreciation through her plants.
"What's the matter now?" "Where's that noise coming from?" Cecilia would say. The noise and dissimilar sounds, from different activities, forced her to get out of bed and she had no choice but to be a silent observer by the window.
Her neighbors, swarming like a swarm, were everywhere, in the outside areas of her house. With determination and satisfaction, they divided the tasks of cleaning, conservation, and recovery: some to the floor, others to the furniture, others to the windows, and the garden. The activities were carried out daily by each one in their available moments.
Thus the days went by... one day Cecilia said, with words that denoted the decision "It is time to draw the curtain and let the light into the room" When she did so and looked around, she was stupefied, astonished, at what her eyes were telling her.
How had it been possible to live in that state for weeks, everything was disorder and chaos, clothes on the floor, leftover food, and shoes everywhere.
With courage, she began to put order not only in her house but in her life. Her neighbors gave her the impulse, they supported her, and they cared about her, it was time to renew herself, to overcome her fears, to fight. To give herself a new opportunity.
They came to her thoughts, the happiness they dispensed to her, the walks in the forest. The hours he enjoyed pleasantly tending his garden. She arrived at this community with three pots of tulips, an anniversary gift from Tomas. In pots because her previous residence, an apartment, did not allow her to have an outdoor garden.
And so, with love and dedication, she resumed her activities. Only one thing worried her, how she was going to generate a source of income. She had never been economically active, which had always been taken care of by her late husband, and Tomas was no longer...
"Good morning, good morning, good to see you in your garden, your flowers are beautiful," Fanny said to her, surprising her from behind.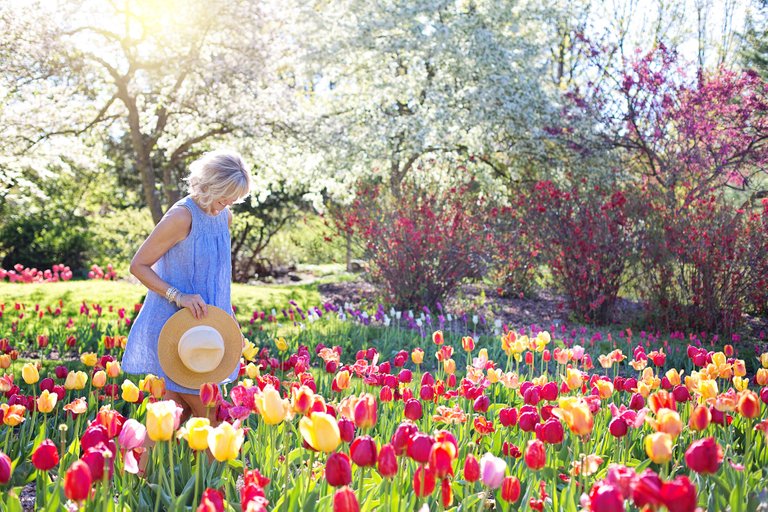 Source
"I bring something for you," Fanny said, handing me a box with a big red bow. Something was moving inside, I was with great expectation and curiosity, surprised when I removed the lid of the box there was a beautiful cat, a little scared. "Precious, don't be afraid, come with me," Cecilia said excitedly, her eyes shining like two stars.
She immediately tried to calm the feline and show her confidence. It was love at first sight. She petted him and he responded with snuggles and purrs. His fur was soft and wooly, with a shiny appearance between black and white tones. His muscular and stocky body, a real beauty, would be her companion in mischief, she welcomed him home and decided to call him Gaspi. "Welcome Gaspi." She would no longer be alone.
Day after day the shadows dissipated, there were no dark clouds anymore, and the sky shone in all its magnificence. Sometimes she remembered her husband with nostalgia, affection, and admiration.
Gaspi turned out to be an attentive and excellent companion. Her worries about income were no longer an issue. She had a home business that was thriving.
Her garden, which she loved so much, her colorful world with tulips, roses, and gardenias. It was also her source of income. She had created an artisan nursery and people came from different places to buy her beautiful flowers.
Life was smiling at her again, giving her a second chance, she would make the most of it. She looked at the sky and thanked her late husband for the place they had chosen to live.
---
This is my entry to The Ink Well Fiction call
"mess."
---
Thank you for your visit.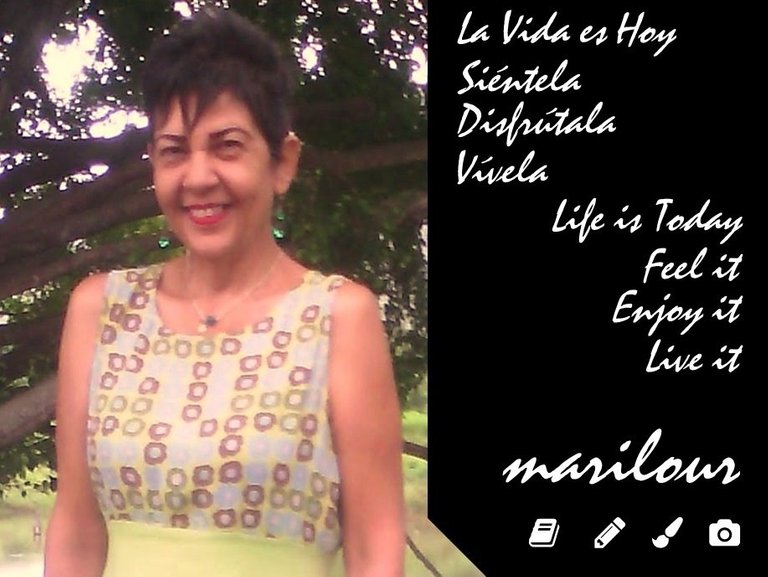 Original production.
---
---