[Esp-Eng] Pan Camaleón, Preparación y Receta ✌️ By @Maritza30
Hola queridos amigos, en esta oportunidad les vengo a presentar una delicia de pan dulce y mi favorito "pan camaleón" debe su nombre a la textura escamosa y rugosa del reptil. feliz de presentarles hoy esta preparación y receta.
Hello dear friends, this time I come to present a sweet bread delight and my favorite "chameleon bread" owes its name to the scaly and rough texture of the reptile. happy to present this preparation and recipe to you today.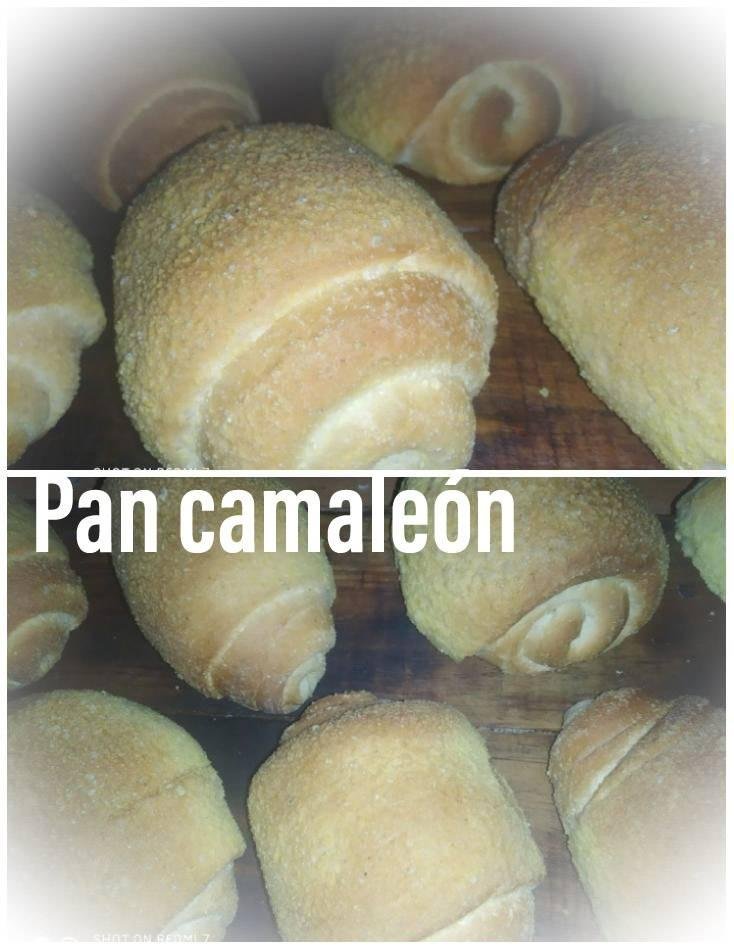 Los Ingredientes son sencillos y comunes
Para la Masa
Harina de trigo 650 Gr
Agua 300 Ml
Azucar 150 Gr
Huevo 1
Vainilla 1Cdta
Esencia de banana 1Cdta
Margarina 50Gr
Levadura 30Gr
Sal 1Cdta
Para La Textura
Harina de Maíz 200 Gr
Azucar 150Gr
Agua 100 Ml
Ingredients are simple and common
For the mass
Wheat flour 650 Gr
Water 300 Ml
Sugar 150 Gr
Egg 1
1 tsp Vanilla
1 tsp banana essence
Margarine 50Gr
Yeast 30Gr
Salt 1 tsp
For Texture
Corn Flour 200 Gr
Sugar 150Gr
Water 100 Ml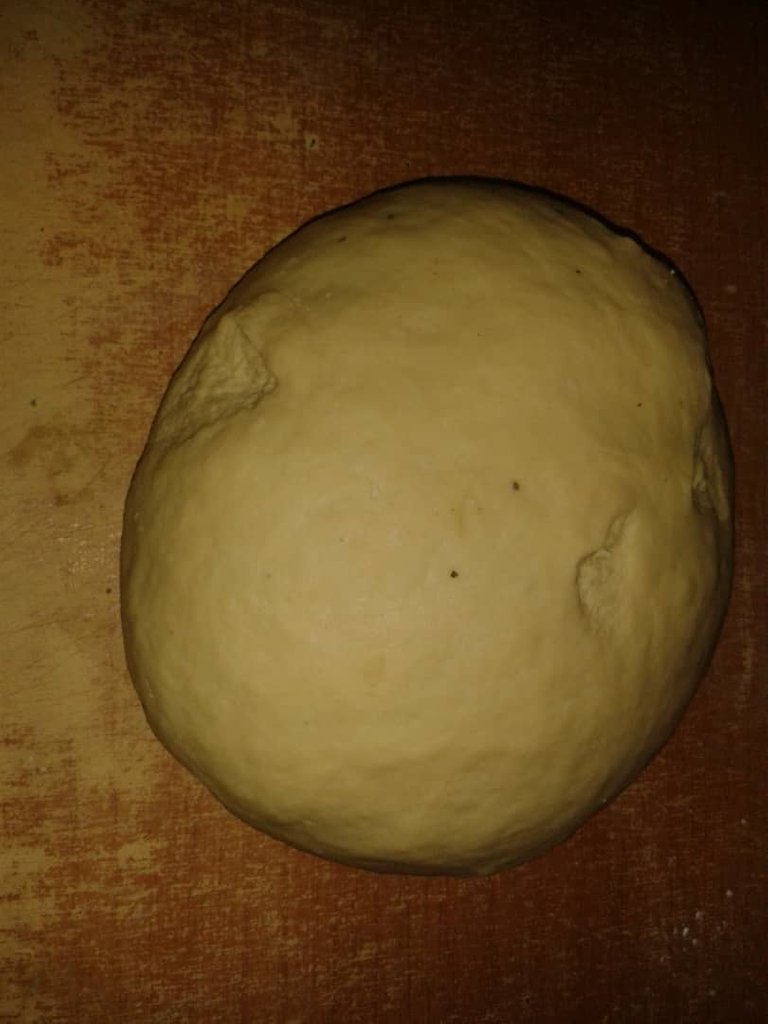 Preparación
Amigos como es costumbre siempre colocamos los líquidos Agua, huevo, esencias, Margarina, mezclamos para integra agregamos, azucar, levadura, sal, volvemos a integrar para pasar a colocar la harina y amasar hasta que se nos despegue de los dedos, pasamos a la mesa de trabajo y amasamos por 10 minutos aproximado buscando una masa suave y manejable asi ya tenemos la masa.
Friends, as usual, we always place the liquids Water, egg, essences, Margarine, we mix to integrate we add, sugar, yeast, salt, we integrate again to place the flour and knead until it detaches from our fingers, we go to the work table and knead for approximately 10 minutes looking for a soft and manageable dough so we already have the dough.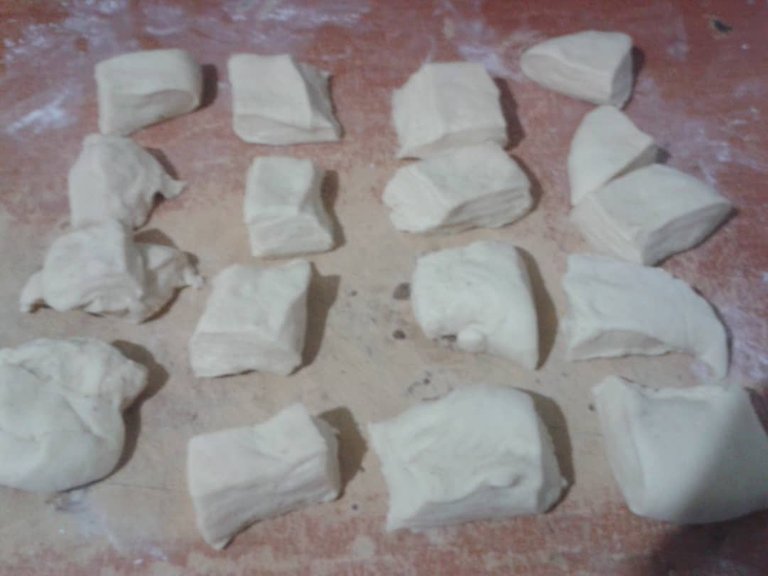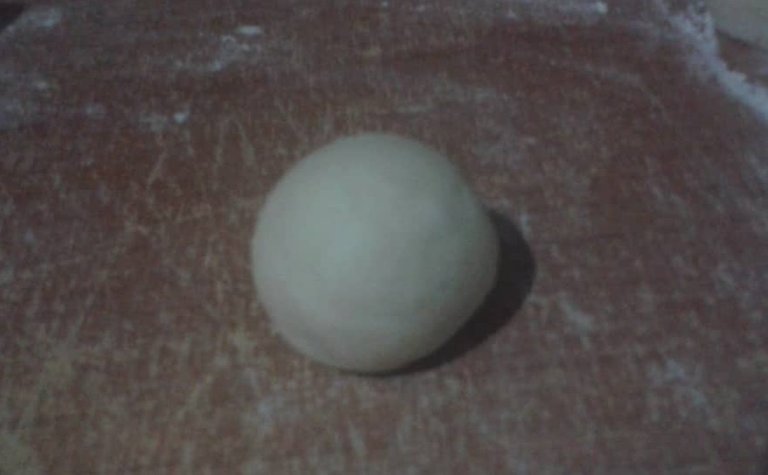 Picamos la masa en parte iguales para comenzar a bolear.
El Boleado es: colocar las cantidad deseada de masa en forma esférica, para así darle mas fuerza a nuestro producto y una mejor forma
We chop the dough in equal parts to start rolling.
The Boleado is: place the desired amount of dough in a spherical shape, in order to give our product more strength and a better shape
Formado del Pan
El formado de este pan se hace sobre la preparación de la textura, colocamos en la mesa de trabajo el harina de maíz con la azucar e integramos.
Forming the Bread
The shaping of this bread is done on the preparation of the texture, we place the corn flour with the sugar on the work table and integrate.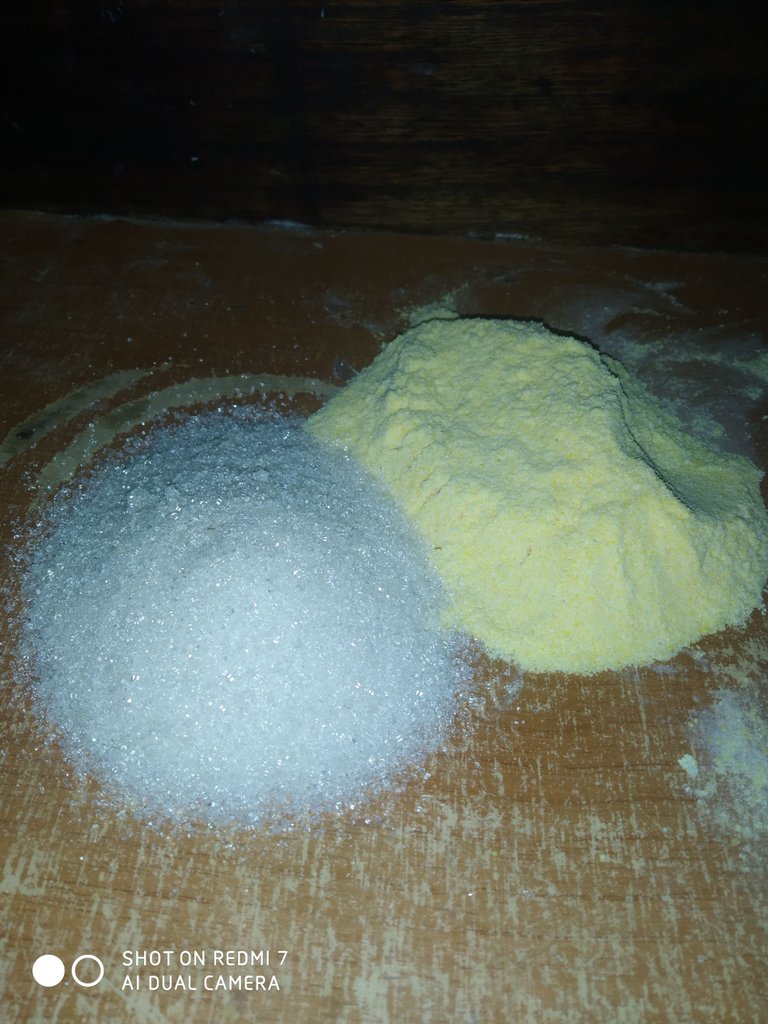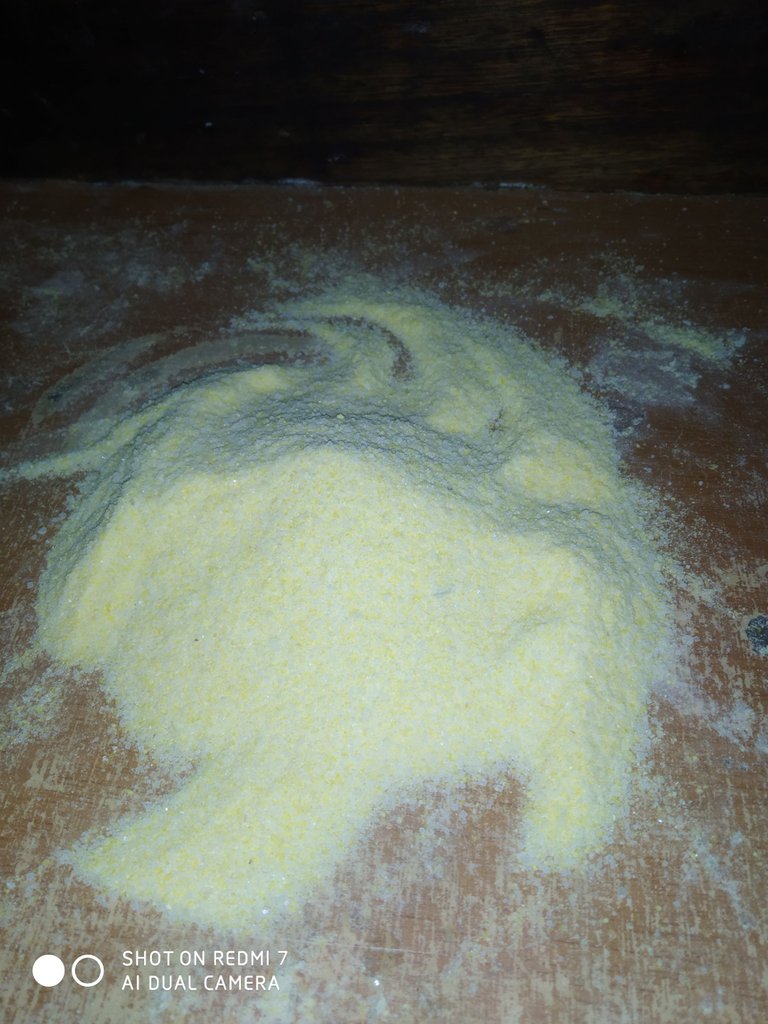 Colocamos sobre un poco de esta mezcla una bolita para comenzar a formar con ayuda del rodillo y bajamos formando una tira y siempre asegurando que se impregne de la mezcla. la doblamos por el centro para ponerla mas delgada y tenga mezcla dentro de los 2 pliegues.
We place a ball on a little of this mixture to begin to form with the help of the roller and we go down forming a strip and always ensuring that it is impregnated with the mixture. We fold it in the center to make it thinner and have mixture inside the 2 folds.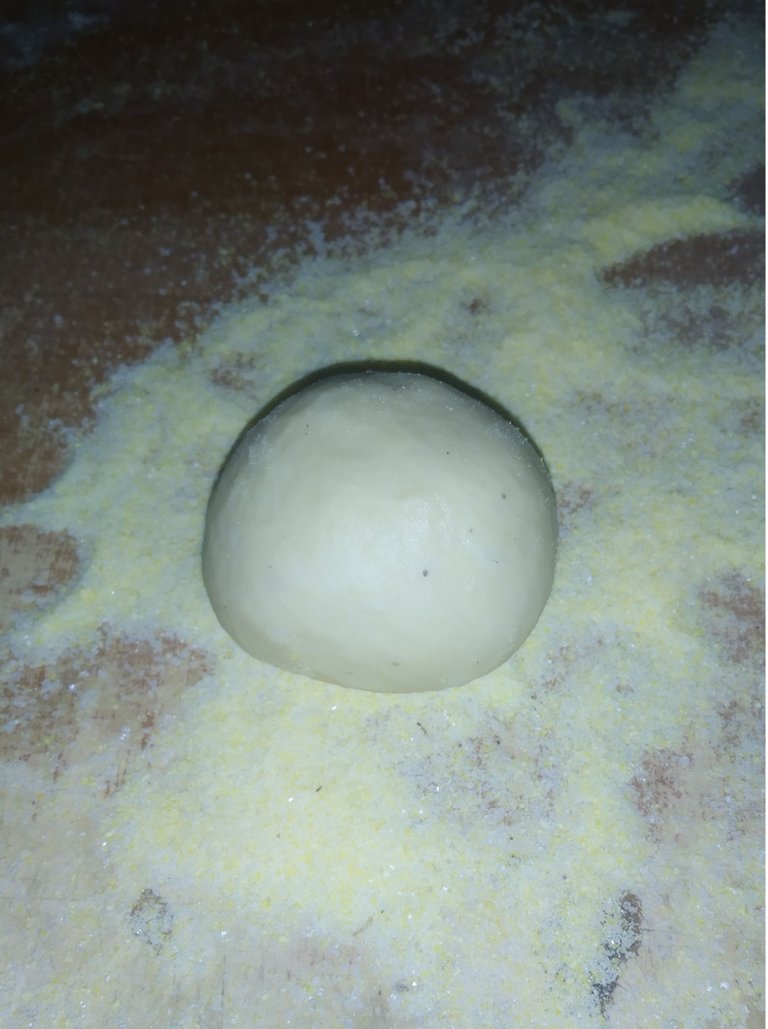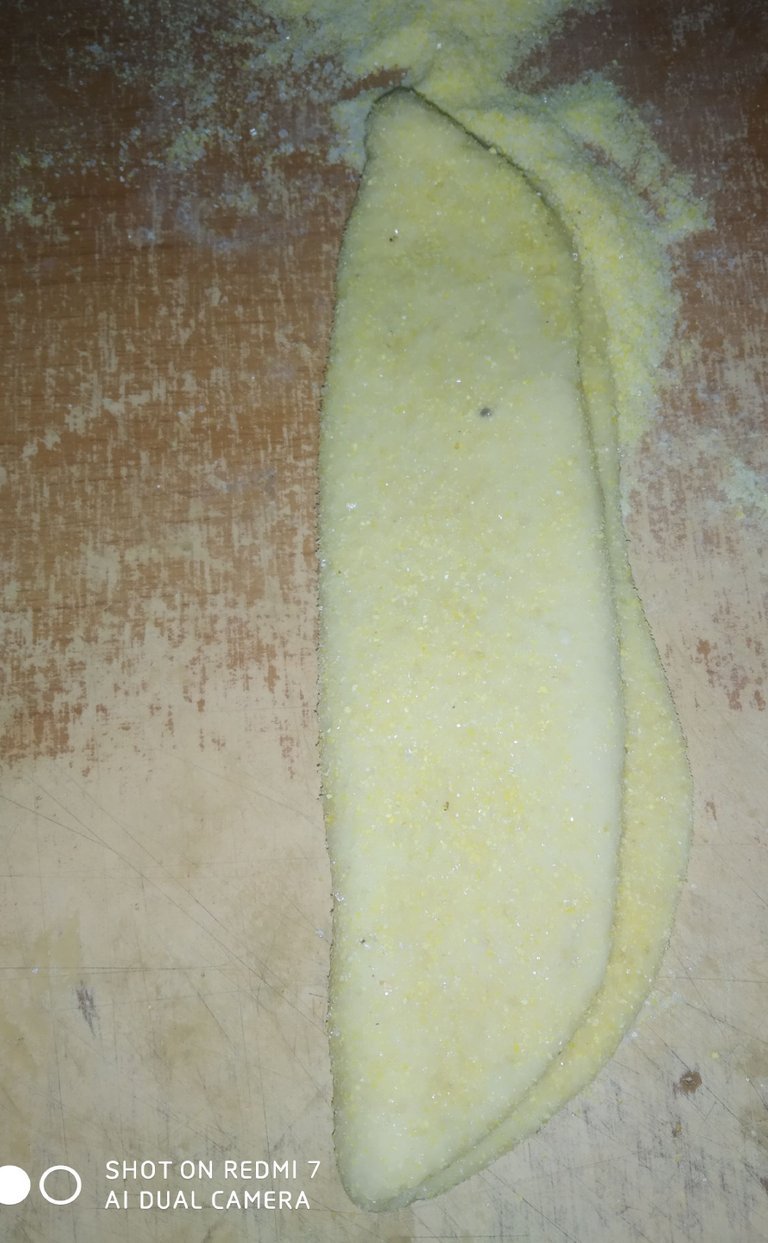 Aplanamos con el rodillo una lamina delgada para comenzar a enrollar y darle la forma final. siempre llenando la masa con la preparación de harina y azucar.
We flatten a thin sheet with the roller to start rolling and give it the final shape. always filling the dough with the preparation of flour and sugar.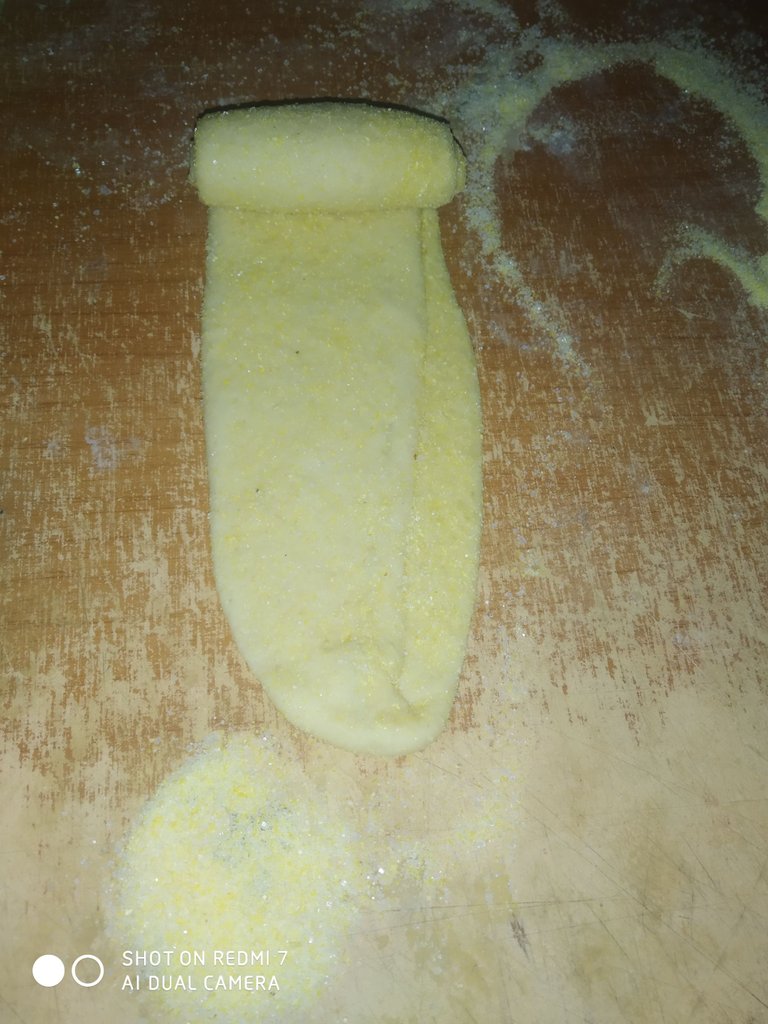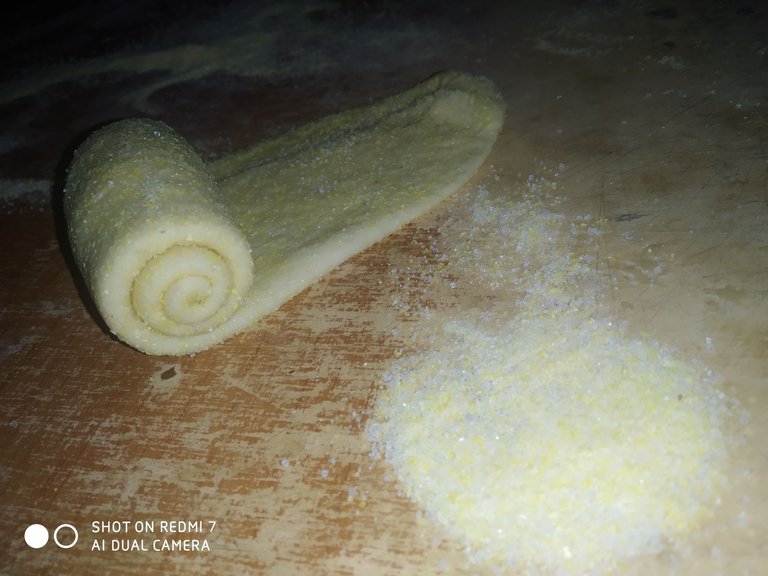 Para terminar el procedimiento de formado colocamos el agua en una bandeja, y comenzamos a mojar el pan ya formado dentro de la bandeja y terminamos de impregnar con la mezcla de harina y azucar.
To finish the forming procedure we place the water in a tray, and we begin to wet the bread already formed inside the tray and we finish impregnating with the mixture of flour and sugar.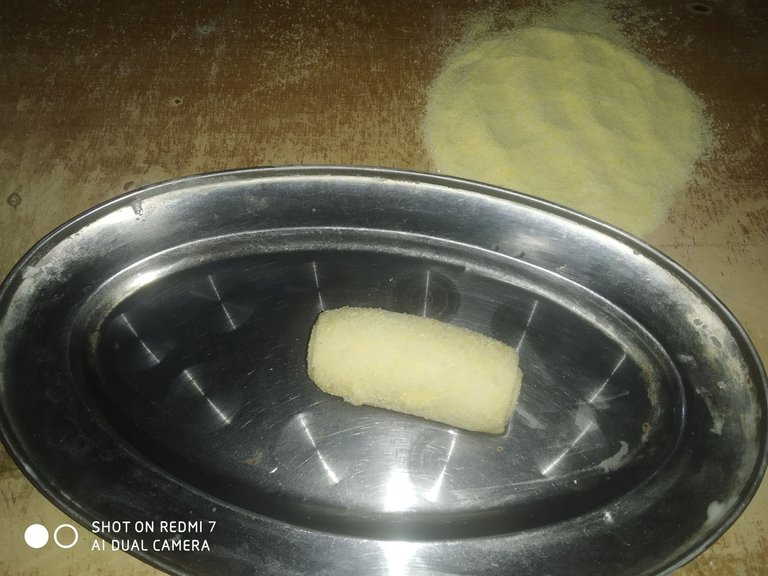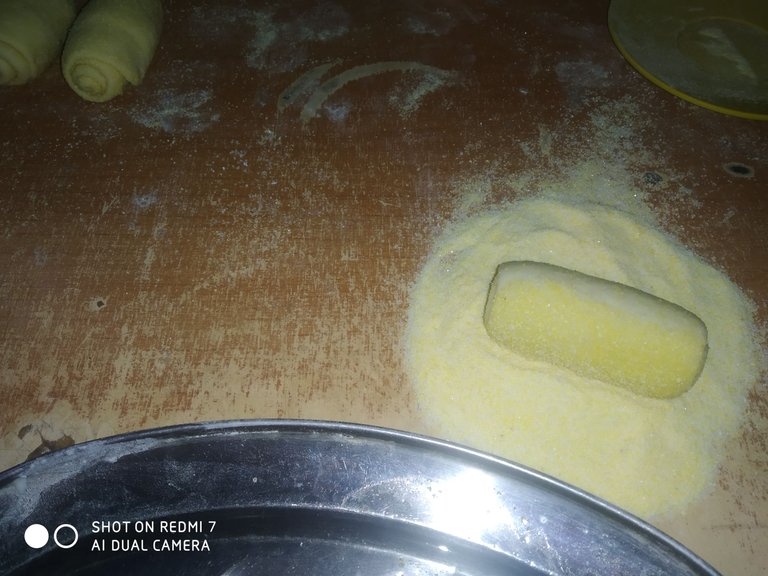 los colocamos a reposar en la bandeja de horneado hasta que dupliquen su tamaño. ya duplicado precalentamos el horno a 170° para comenzar el proceso de horneado por unos 15 minutos siempre verificando el dorado del pan.
We place them to rest on the baking tray until they double in size. Once doubled, we preheat the oven to 170 ° to begin the baking process for about 15 minutes, always checking the browning of the bread.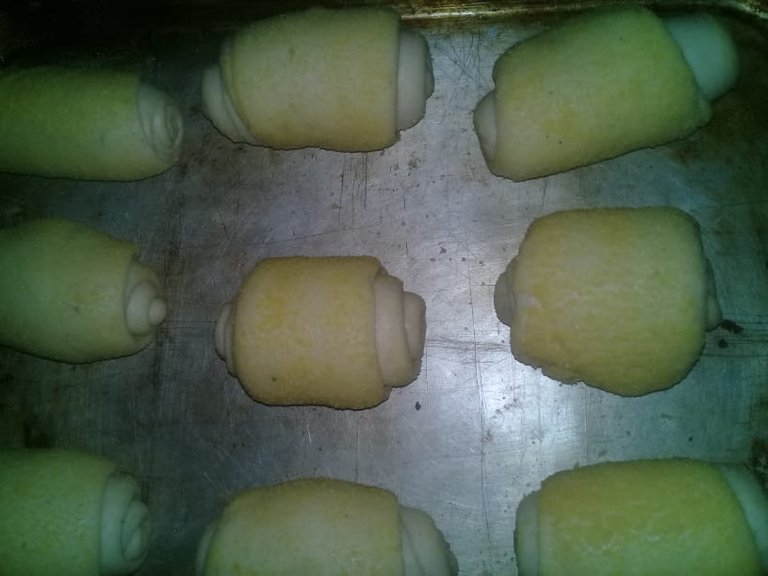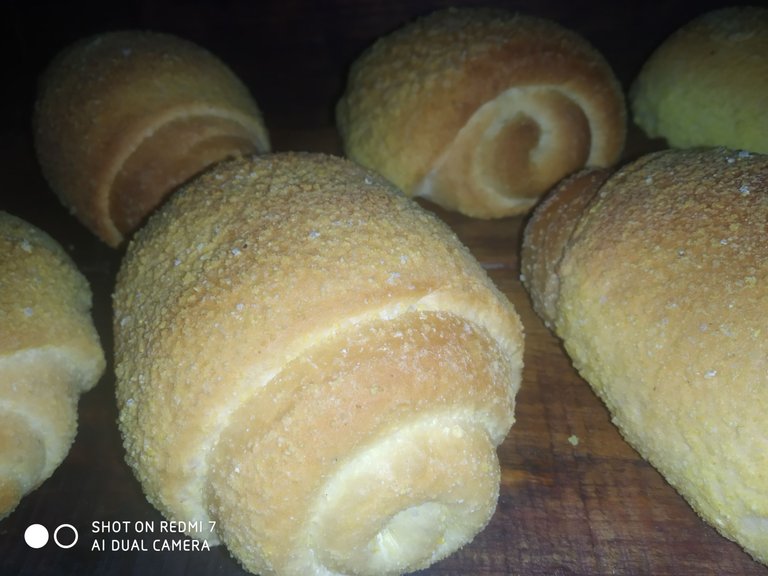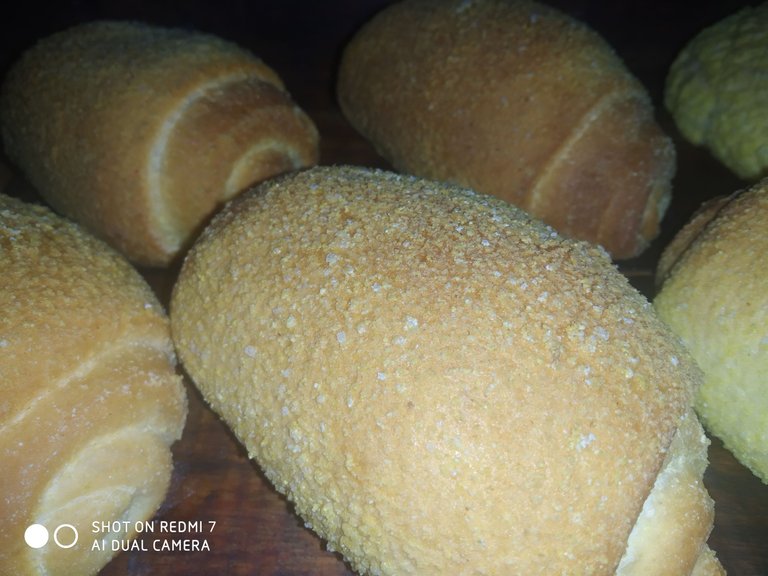 Queridos amigos asi nos quedan nuestros deliciosos pan camaleón, con una textura crujiente por fuera, suaves y esponjosos por dentro, increíble sabor y textura, ideal para compartir y merendar.
espero le haya gustado y pongan en practica.
Gracias por ver mi post hasta una próxima receta.
Sean felices…
Dear friends, this is how we have our delicious chameleon bread, with a crunchy texture on the outside, soft and fluffy on the inside, incredible flavor and texture, ideal for sharing and snacking.
I hope you liked it and put it into practice.
Thanks for watching my post until a next recipe.
Be happy…
---
---