Cooking Delicious Chicken Curry.
Hi Everyone.
How are you?
I hope that you are well by the grace of ALMIGHTY ALLAH.
After a little break, I'm here again to share my cooking/recipe post to share it with all of you. And this time I'll be sharing a common food of our country. It's a curry made with chicken and one of the most popular and regular dishes that is cooked in my country. And I want it to share with others who are not familiar with this dish.
The Dish: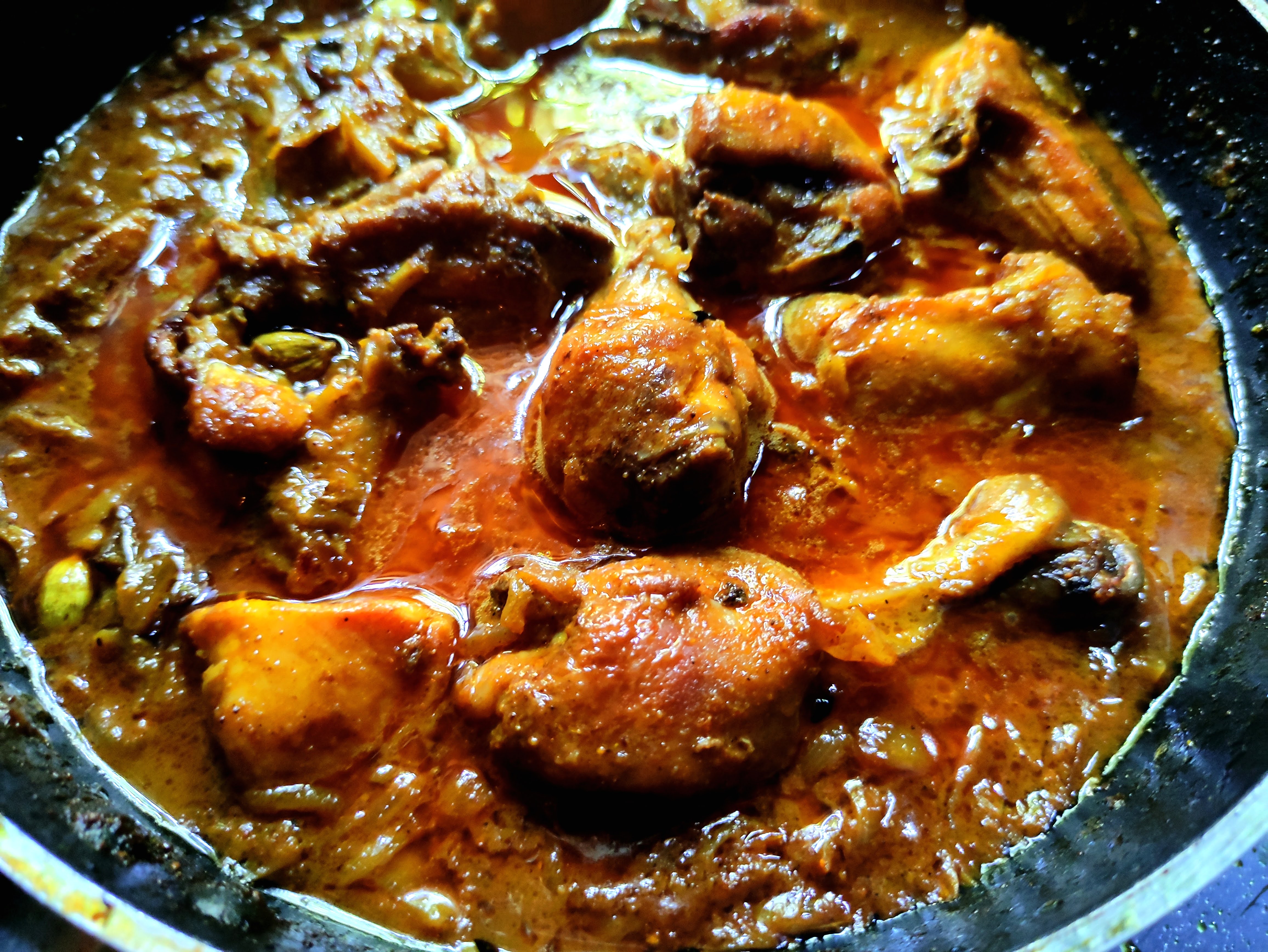 The process of cooking the dish and all the ingredients that I've used are described below.:-
Ingrediants:
Chicken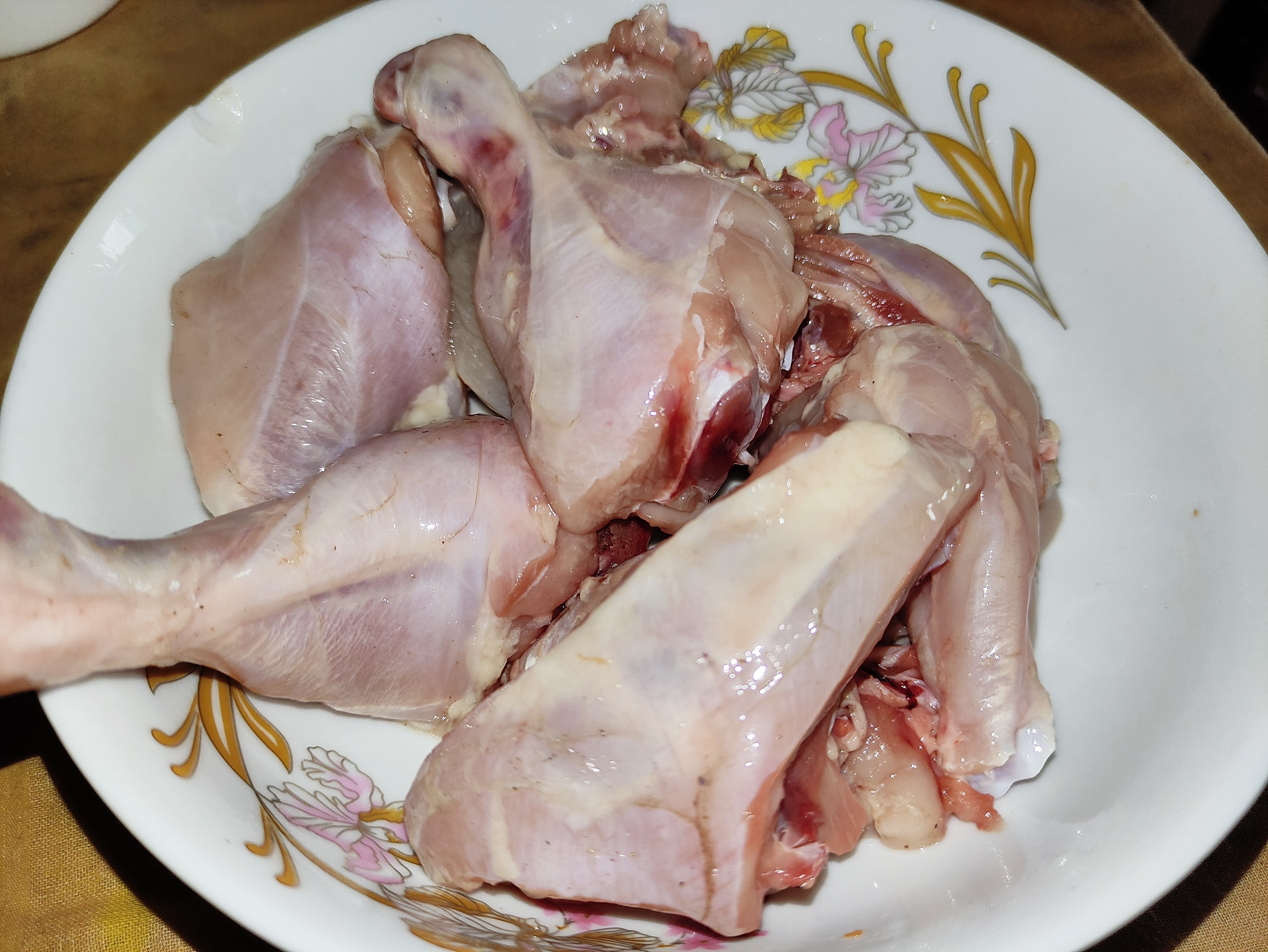 Turmeric powder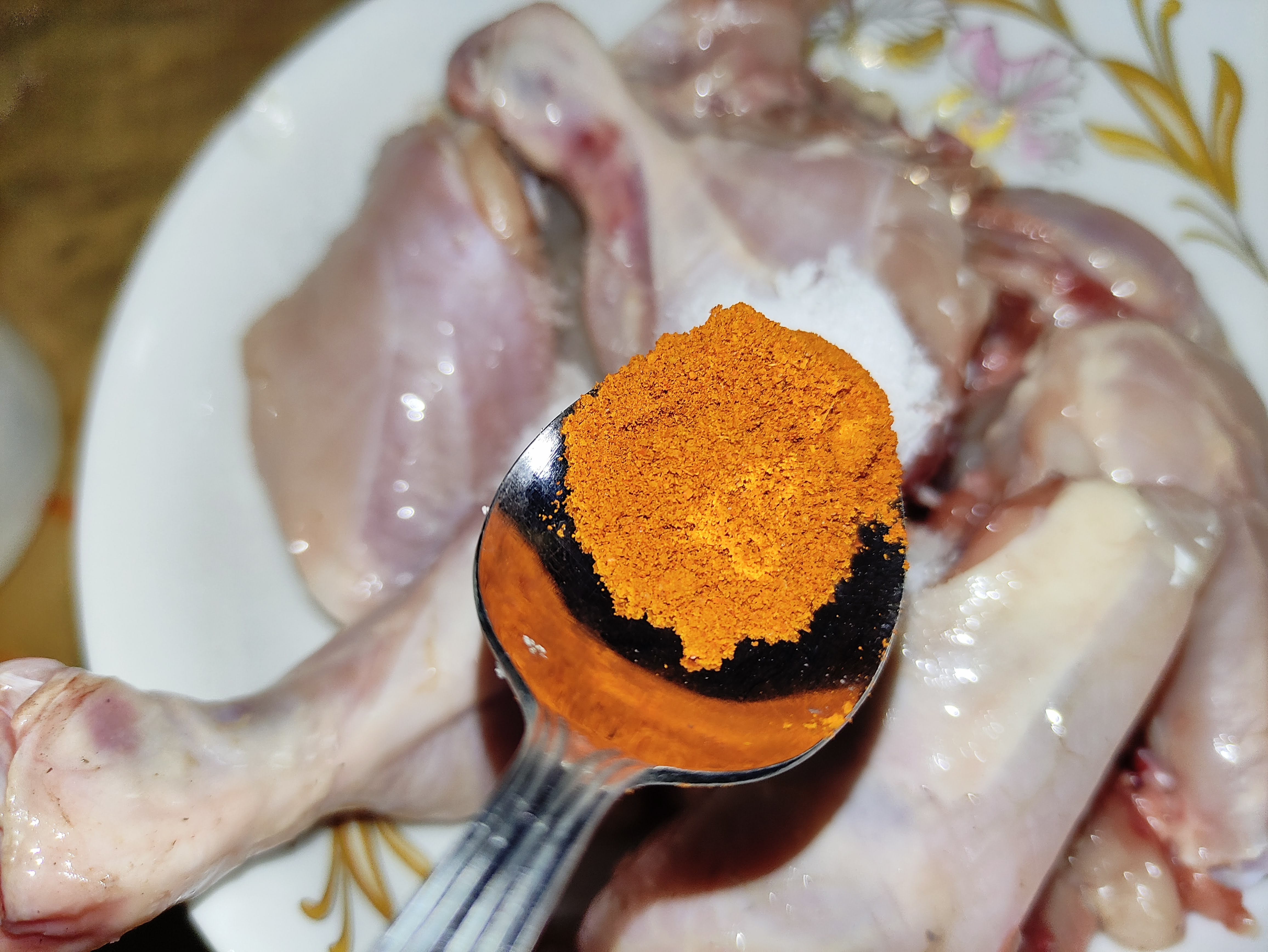 Chili Powder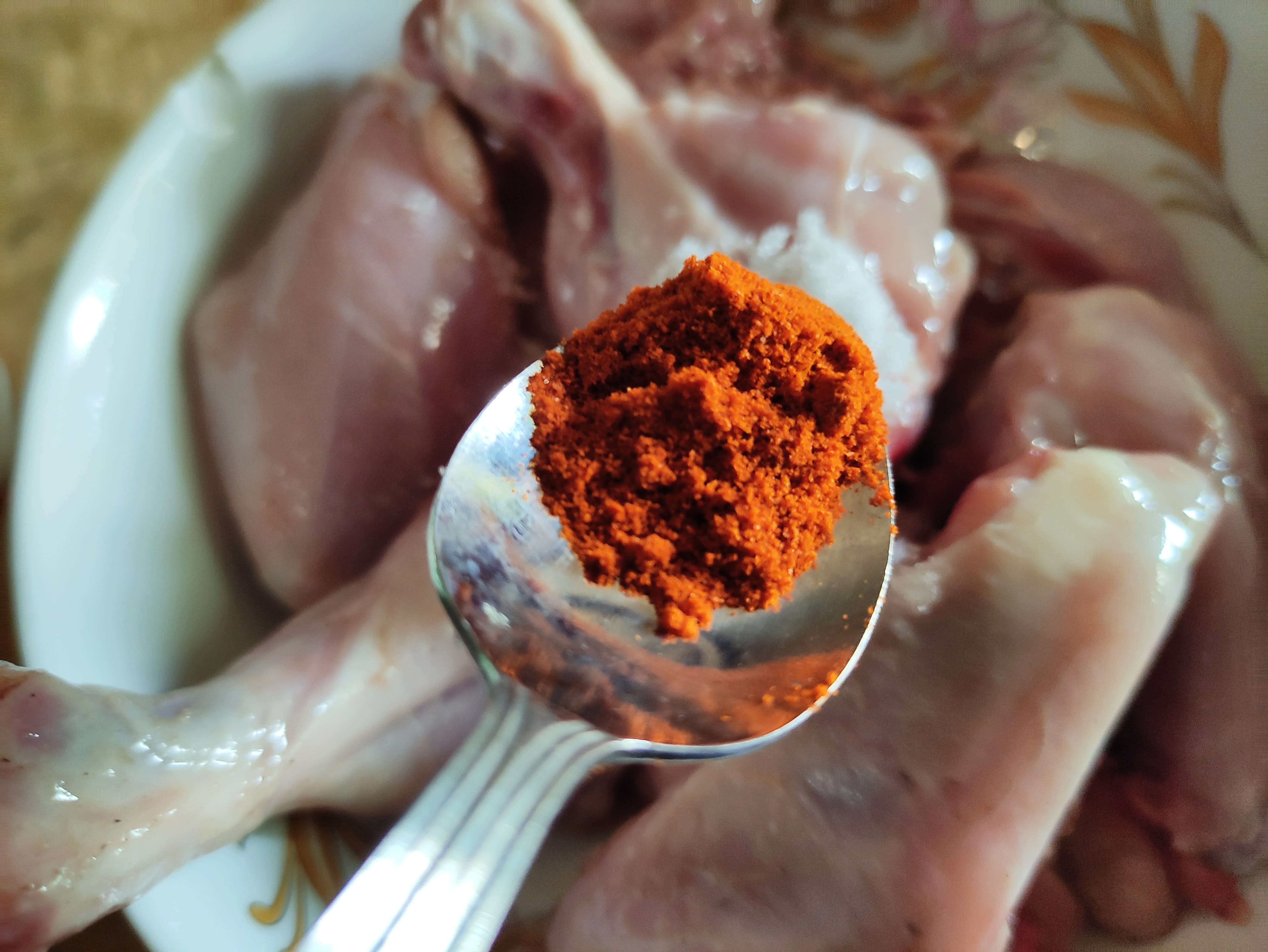 Salt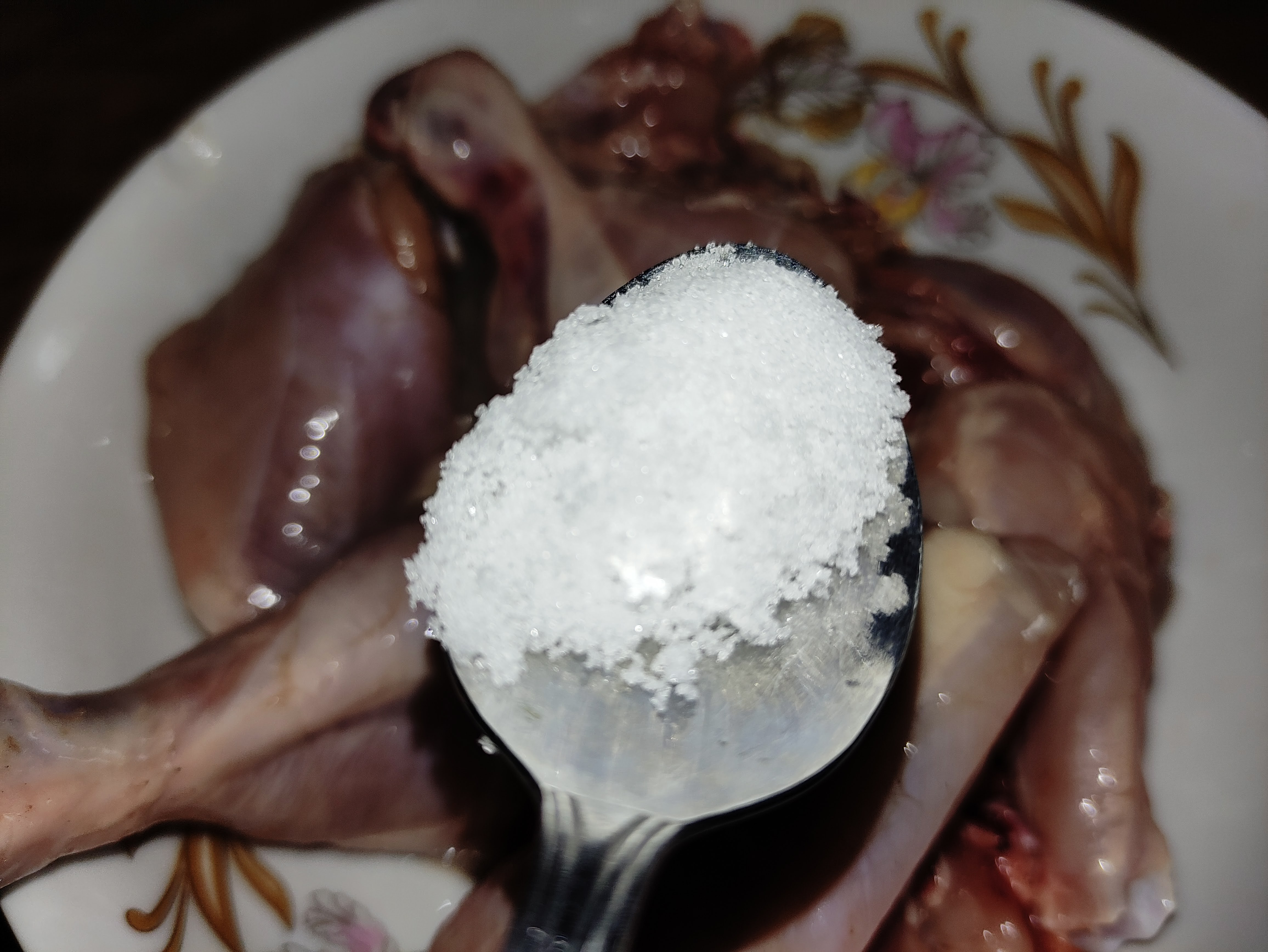 Mix the chicken, salt, chili powder, and turmeric powder together.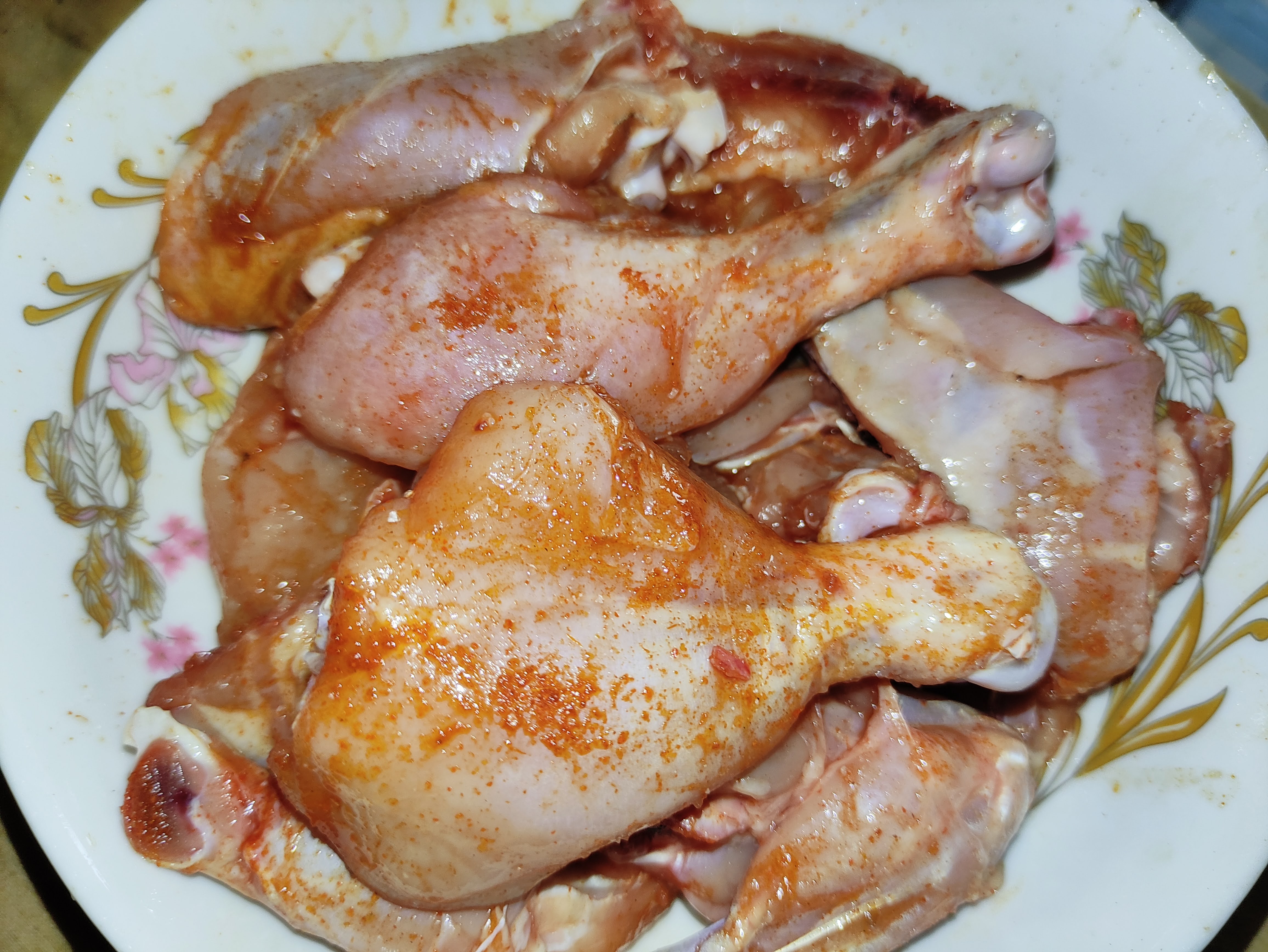 Fry the chickens in a frying pan.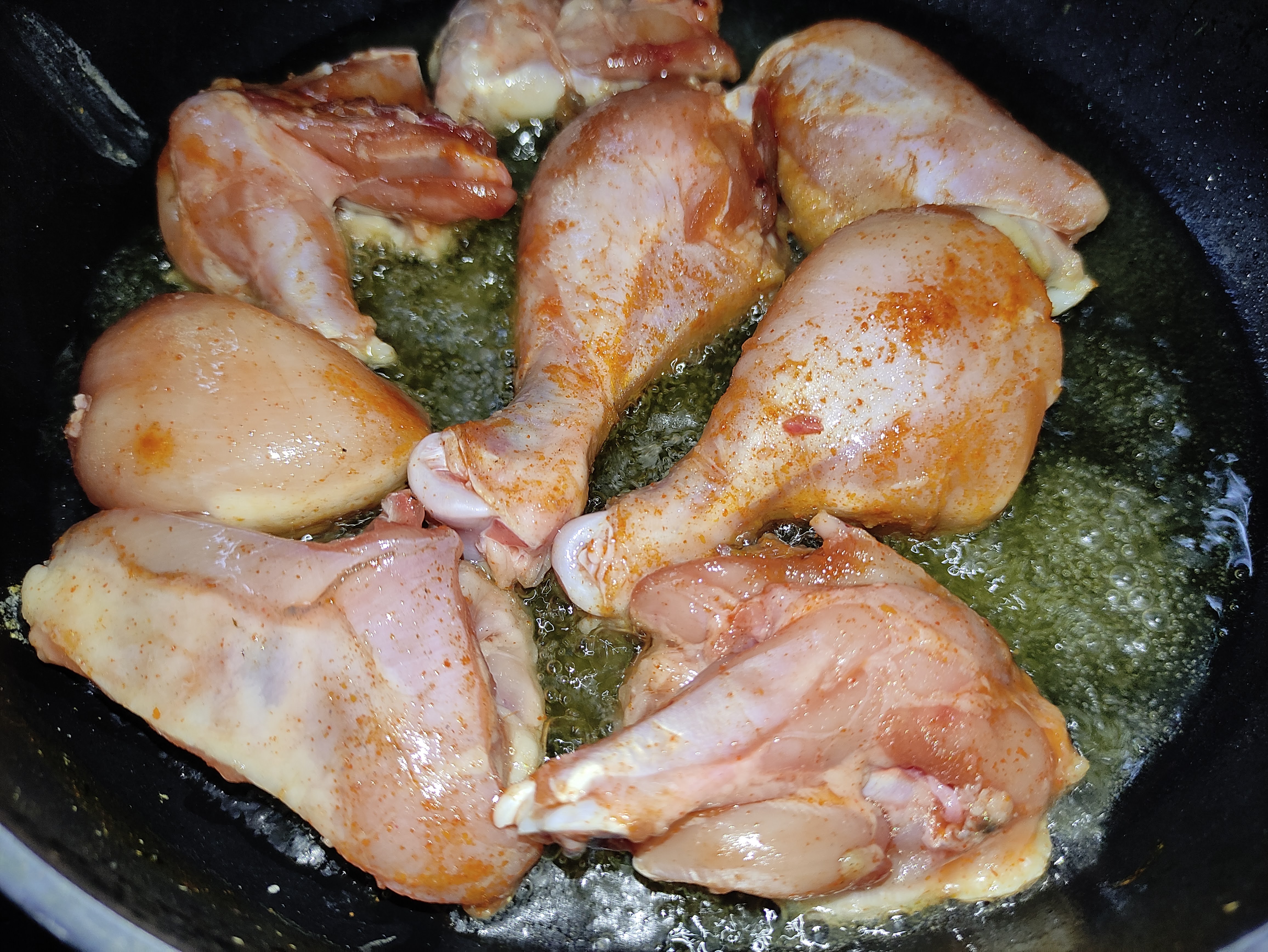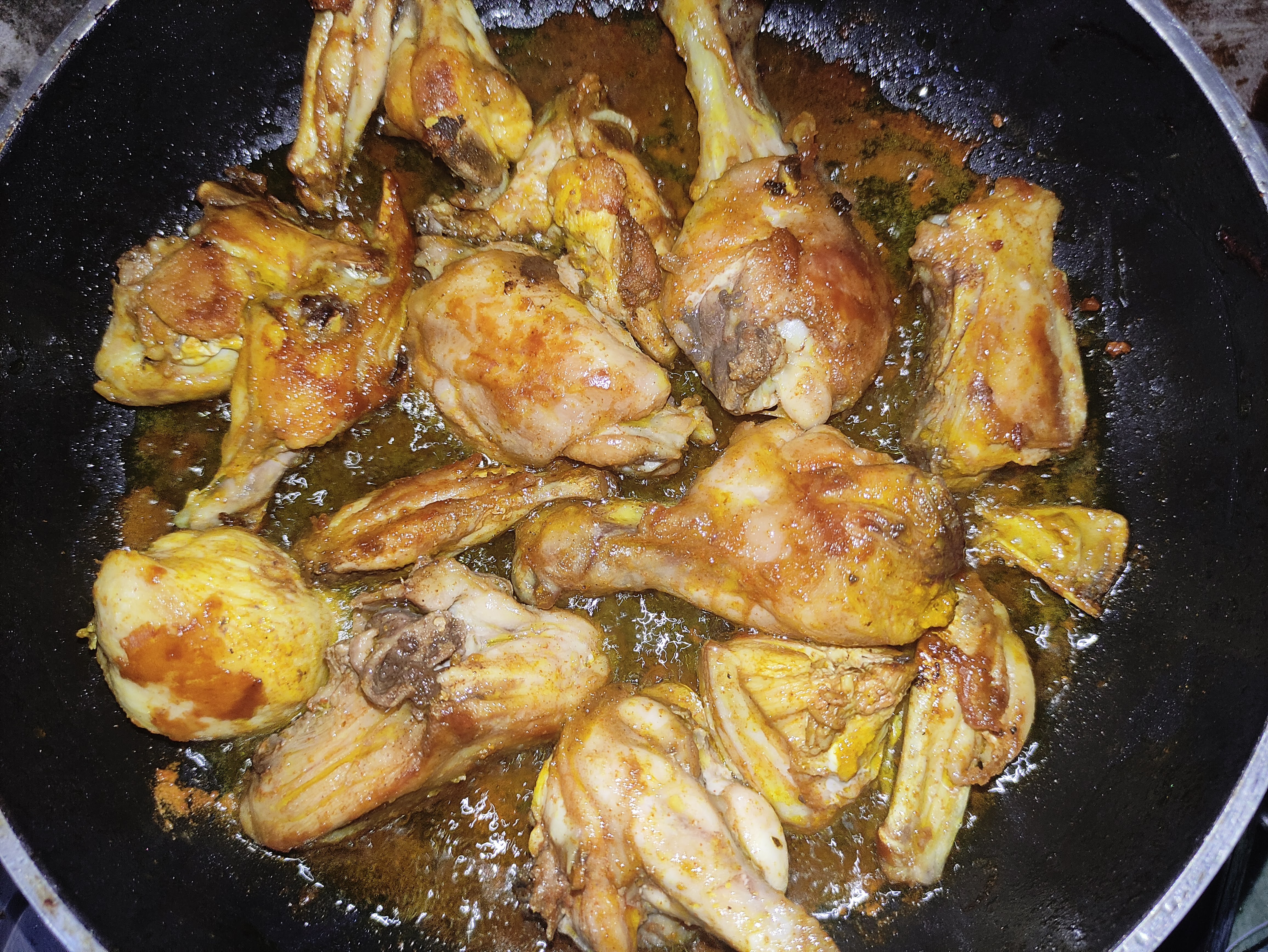 After frying the chickens, now it's time to make another part of the dish.
First of all slice some onions and fry them in a pan. Use low heat so that you don't burn them. Also, use a little amount of oil. Cause extra oil won't be much healthy and will also damage the quality of the food.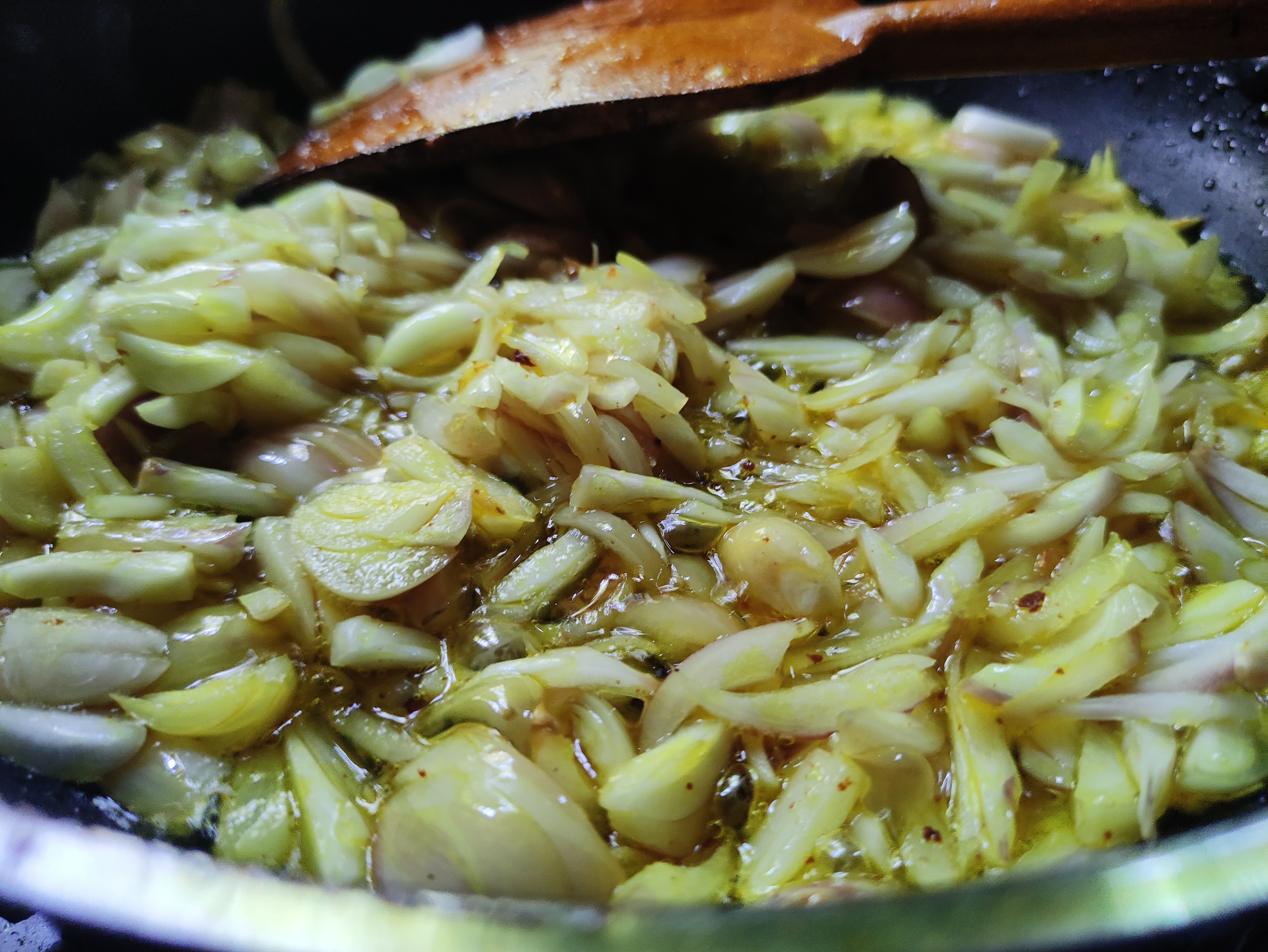 While onions are frying, add all the spices given below as needed.
Cinnamon & Cardamom.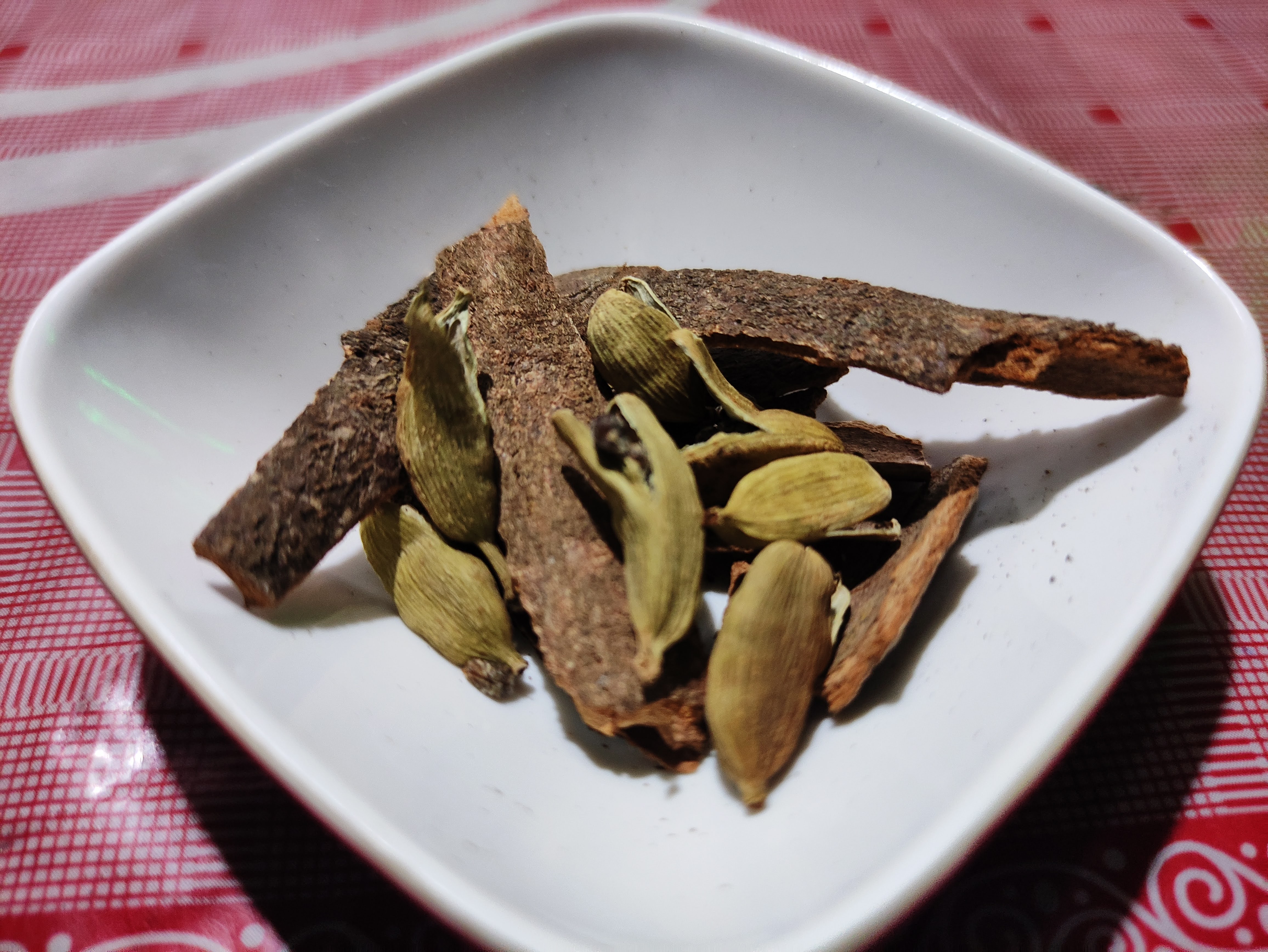 Chili Powder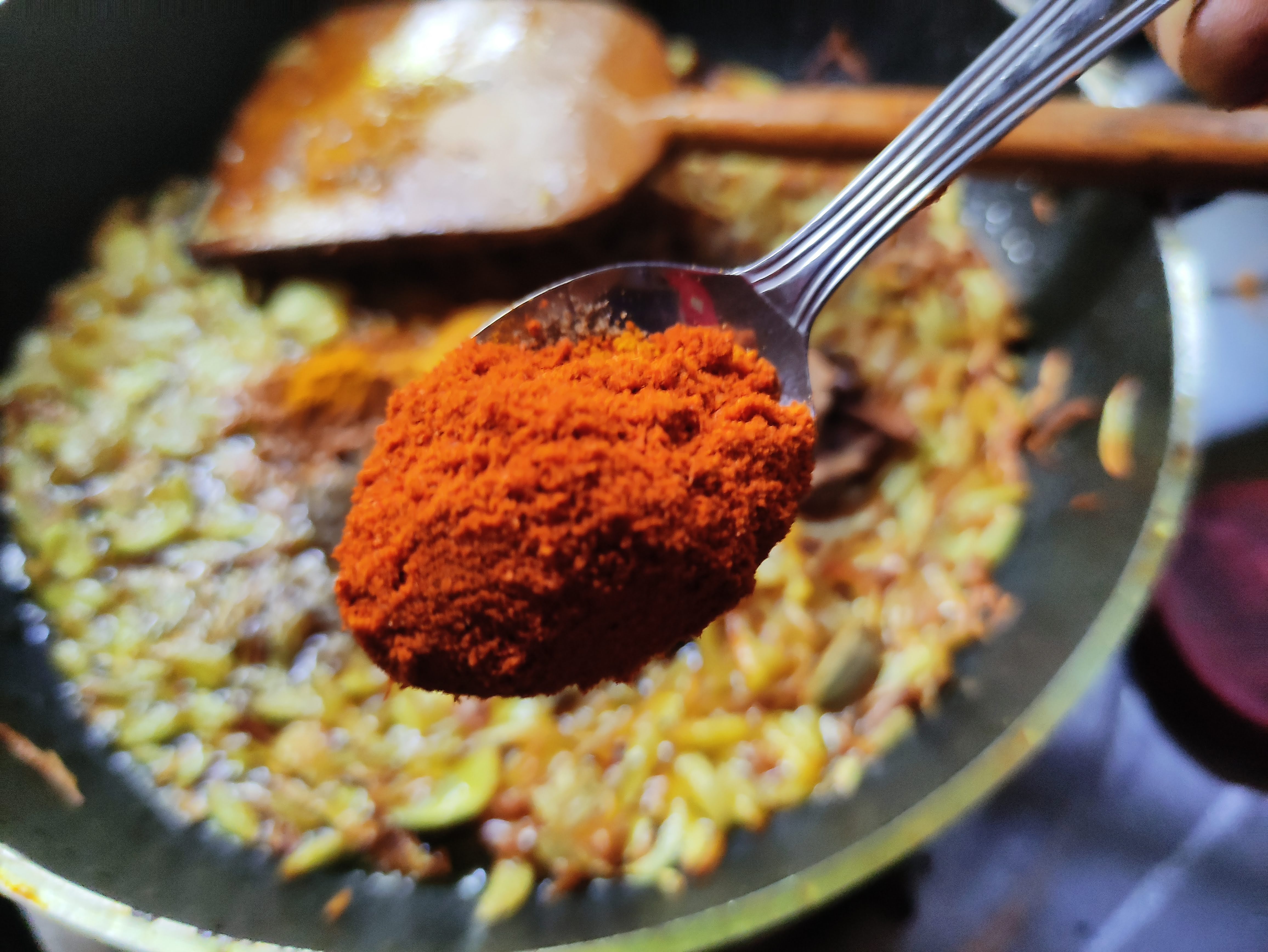 Hot Spices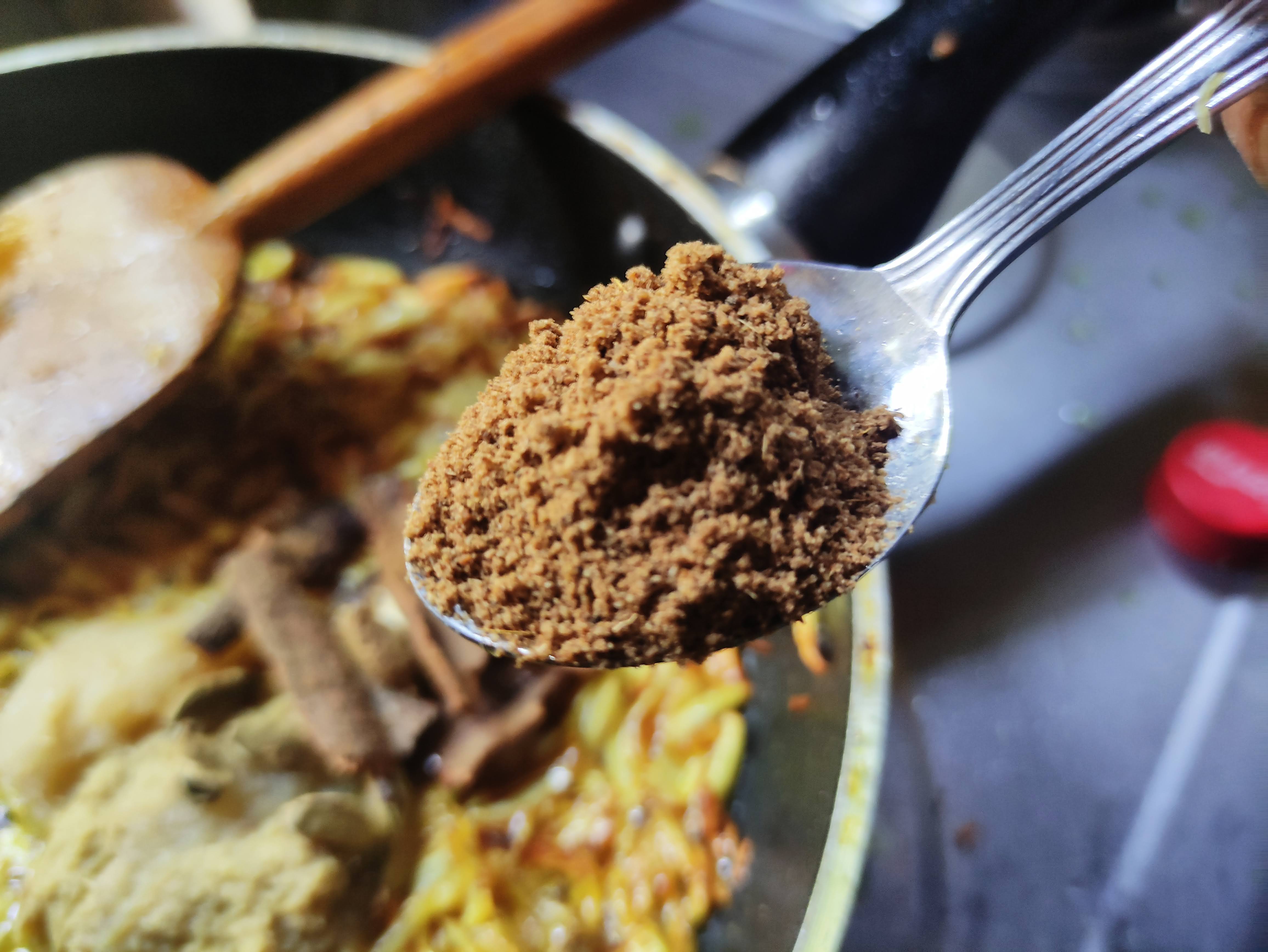 Turmeric Powder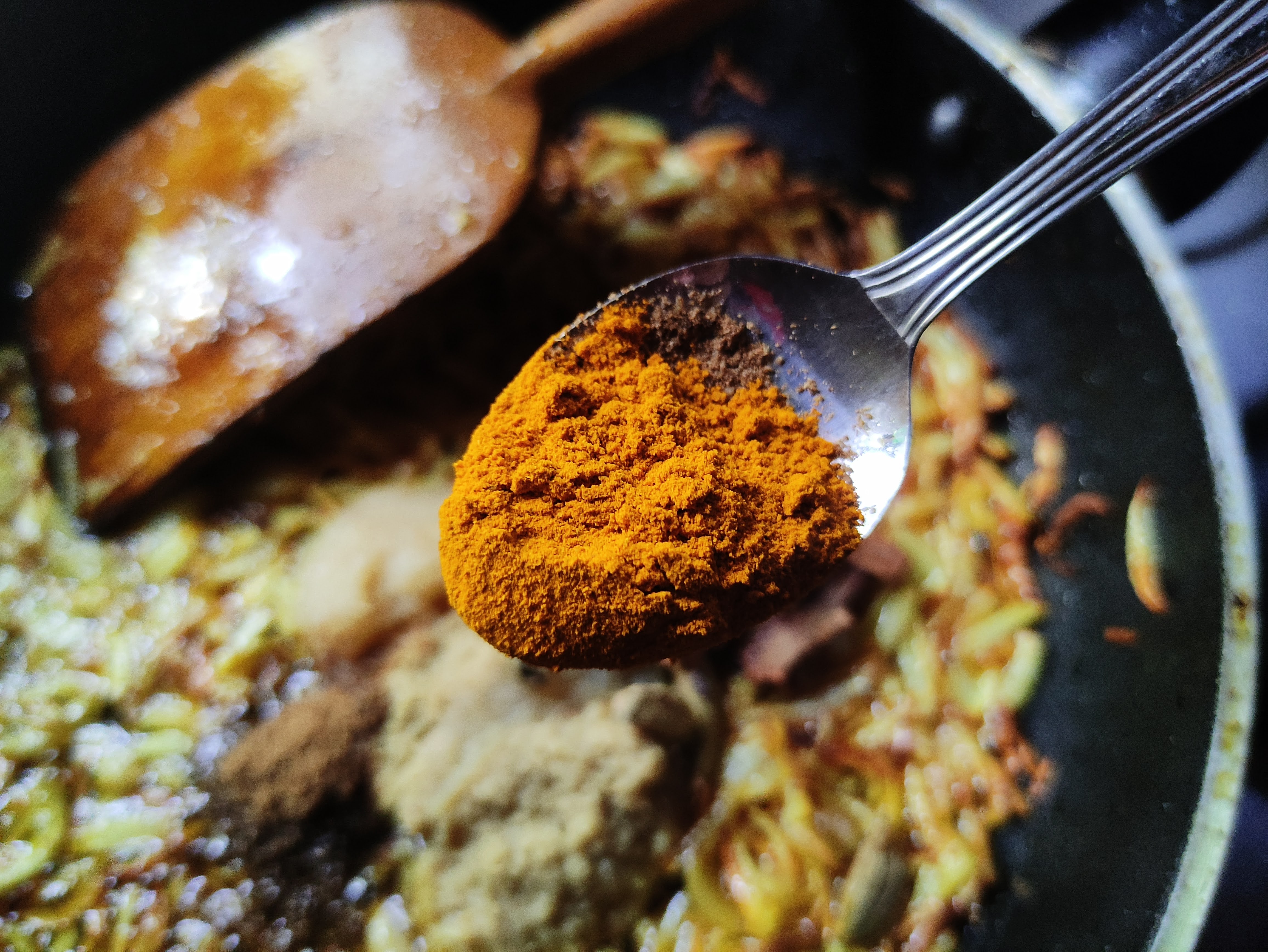 Onion Paste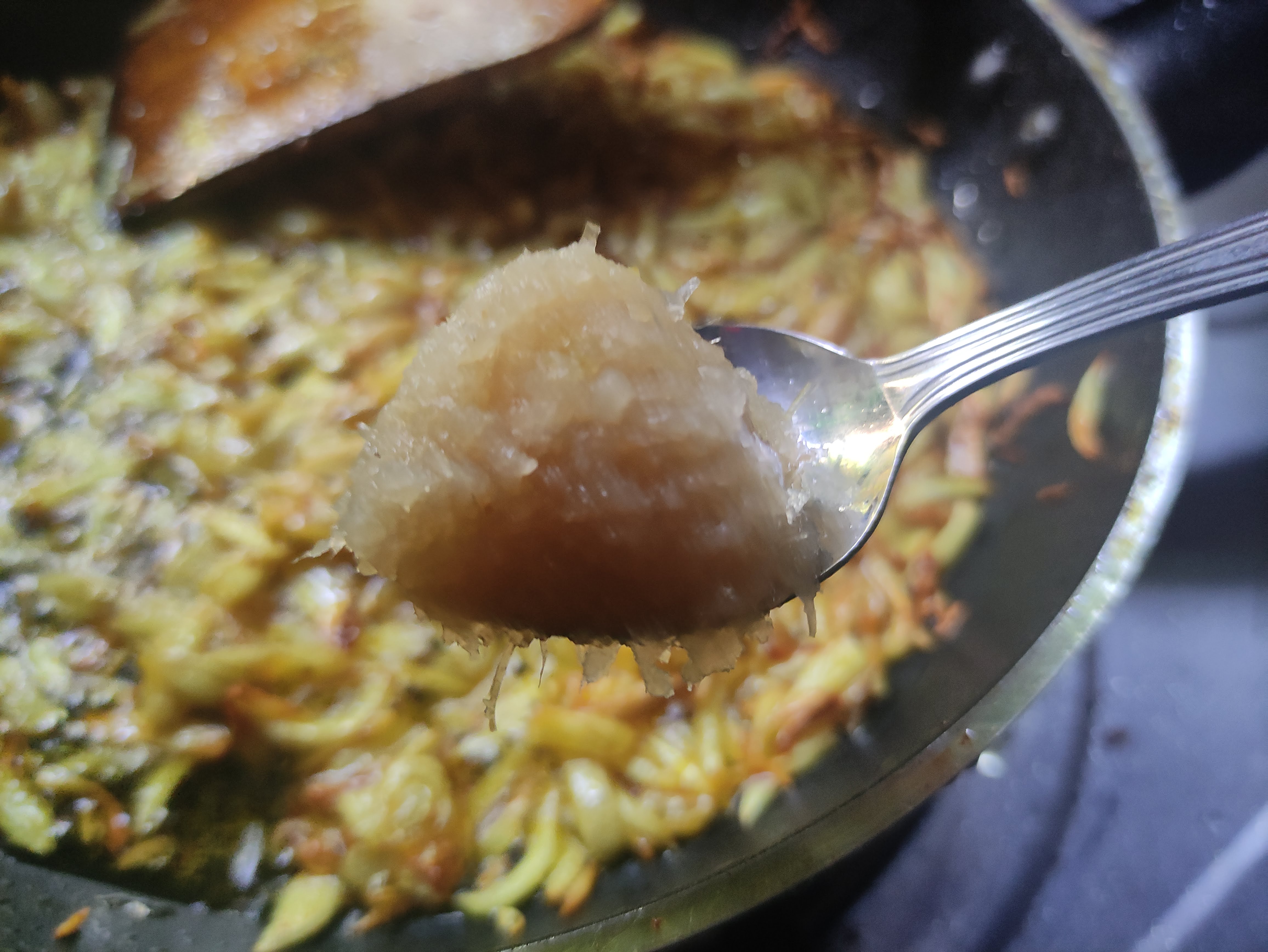 Ginger Paste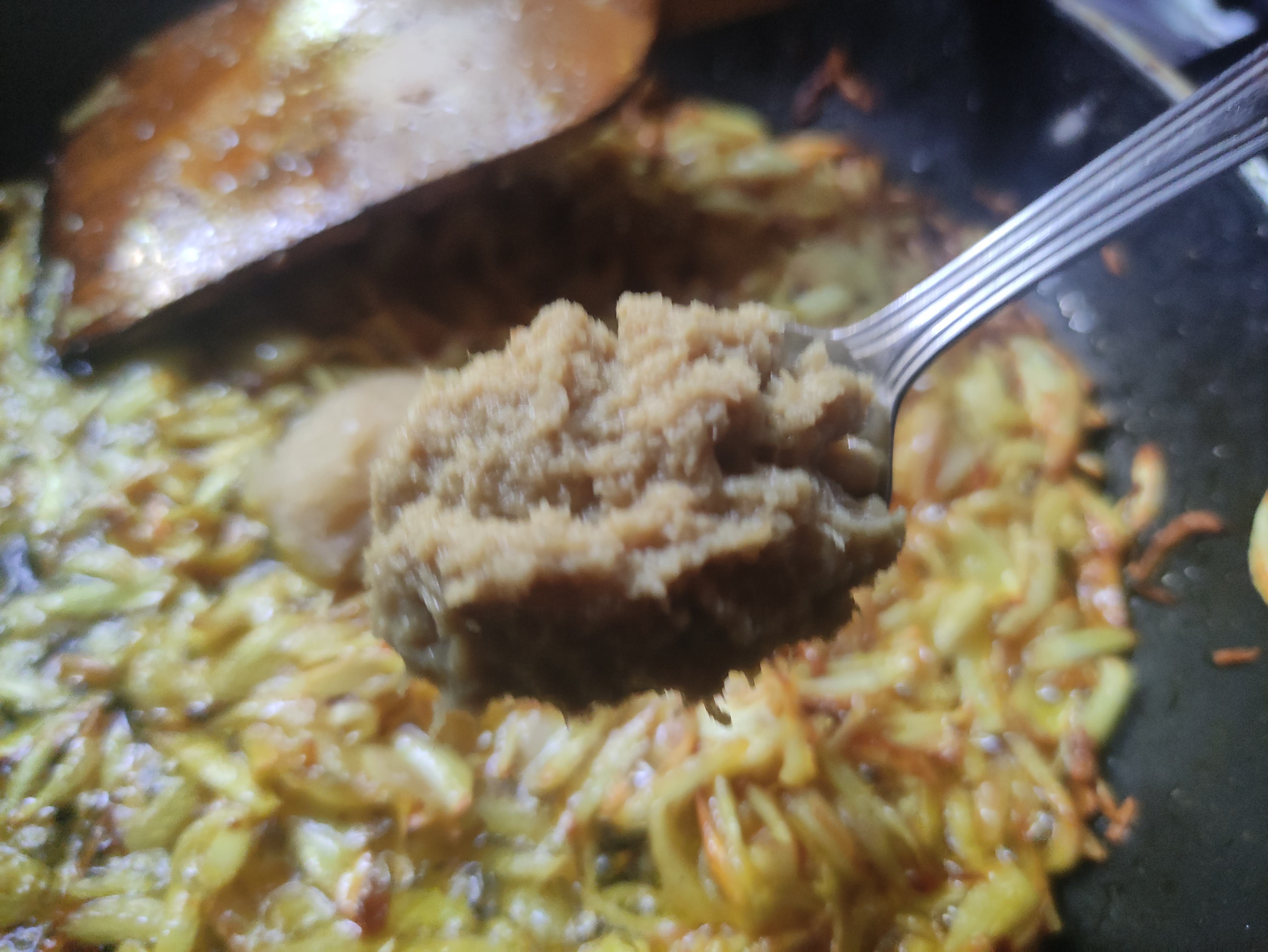 Add Them All: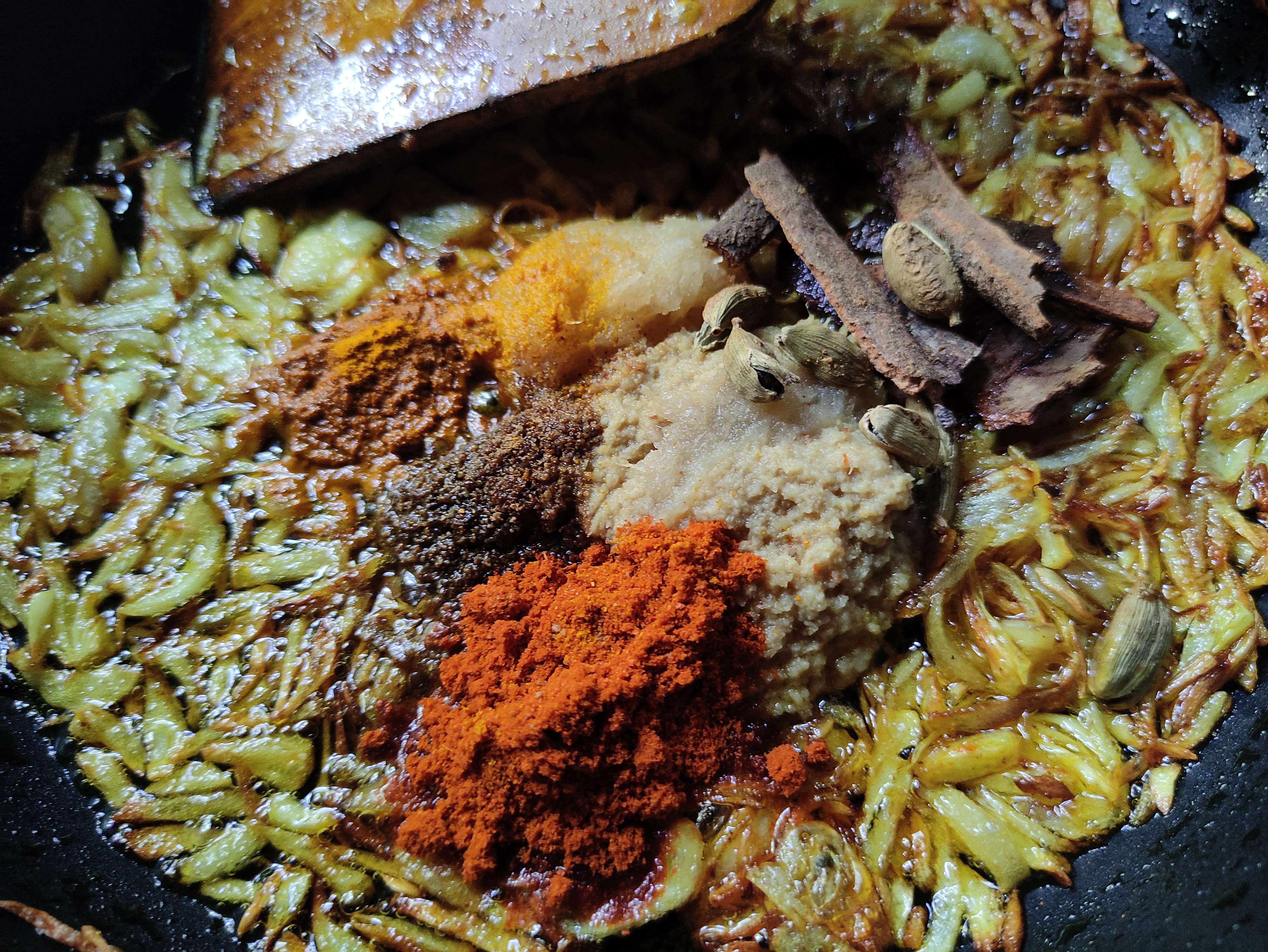 After adding them all together, mix them and add some water. Also, you can add a little more heat now. Let them be for 2minute and you'll get this.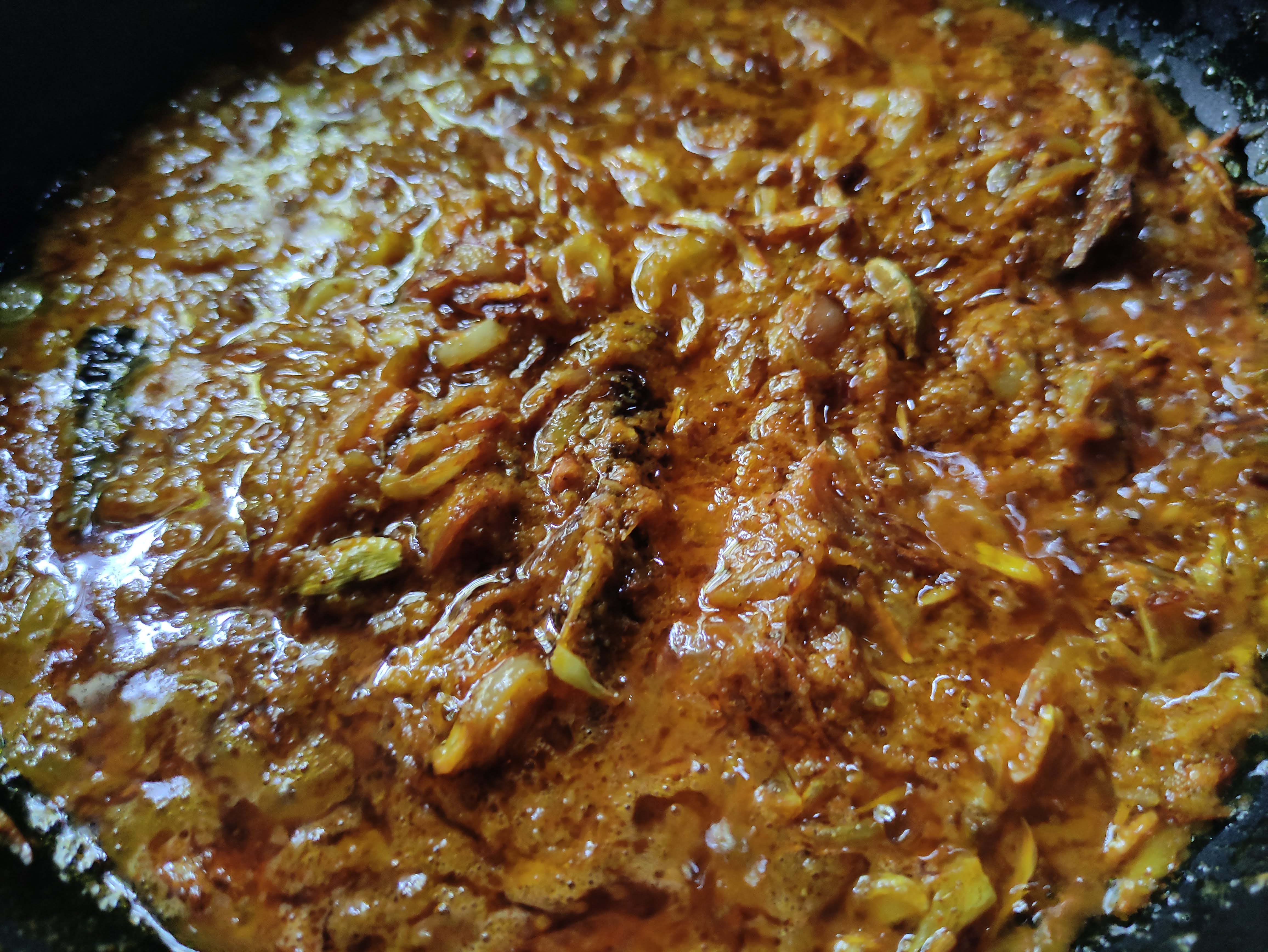 And now, add the chickens.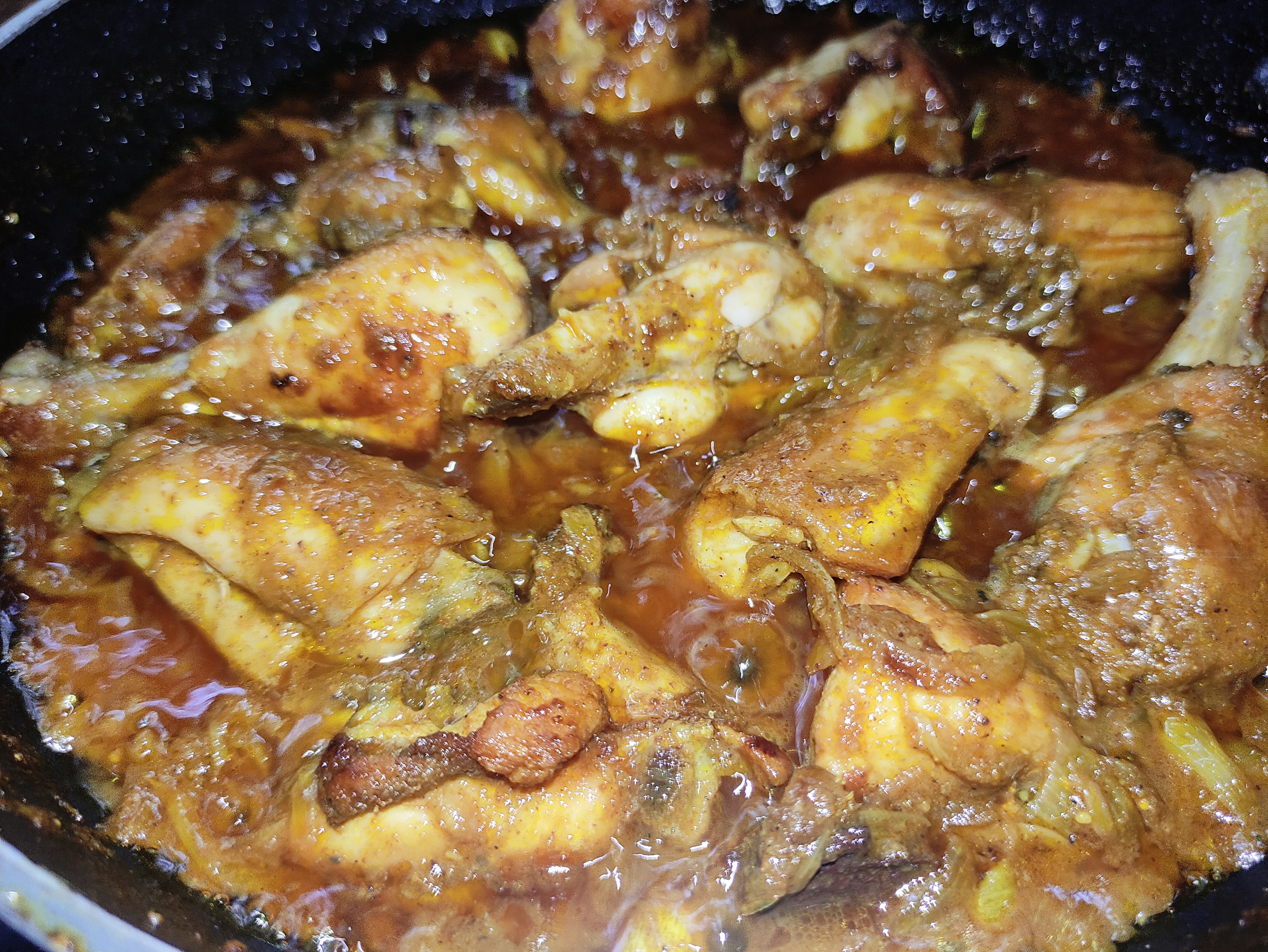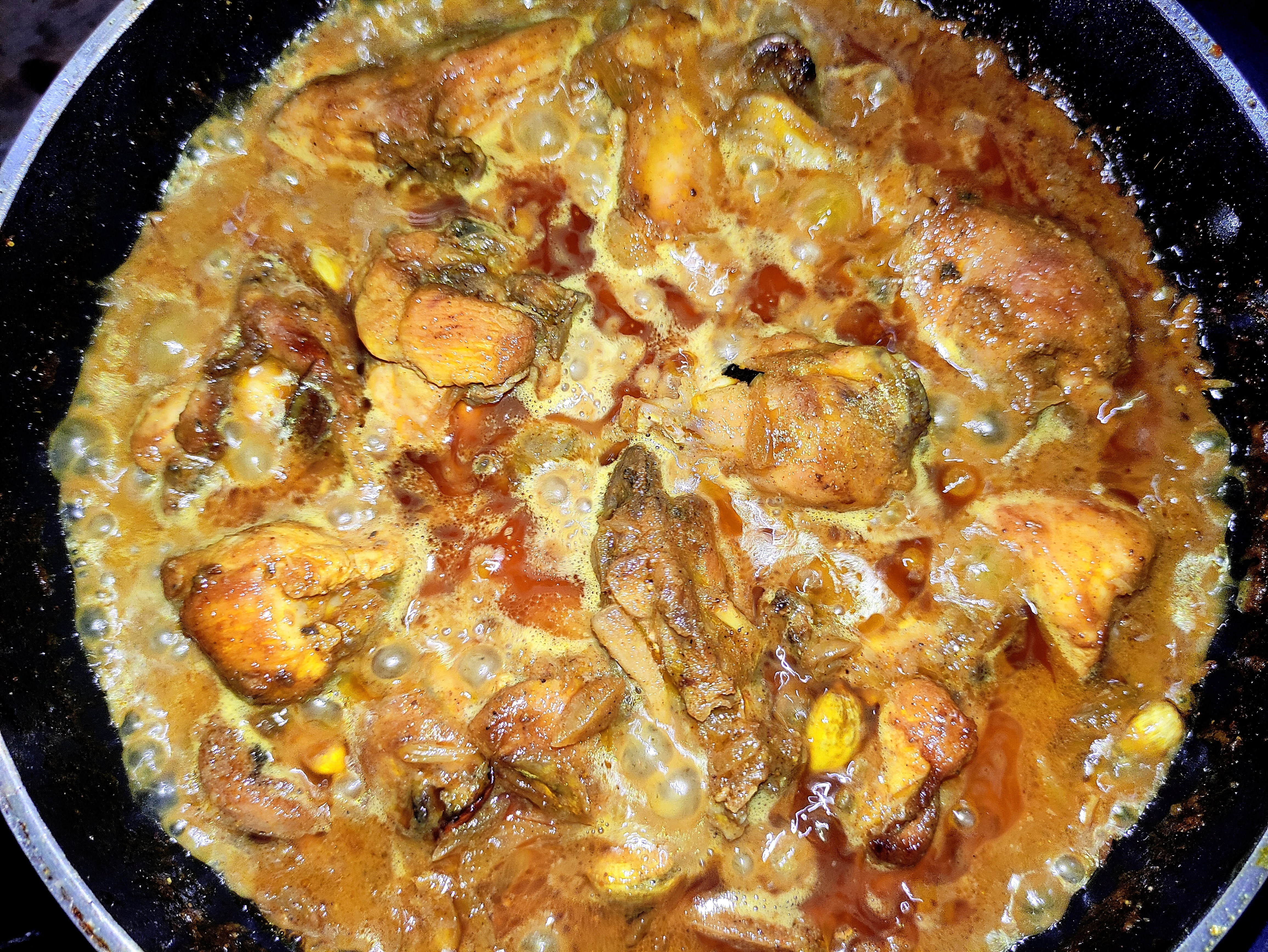 Now add some milk to it. It's to increase the taste. You can add as much as you like(I've added 200ml) or you can cook it without milk if you want to. The dish will still taste good.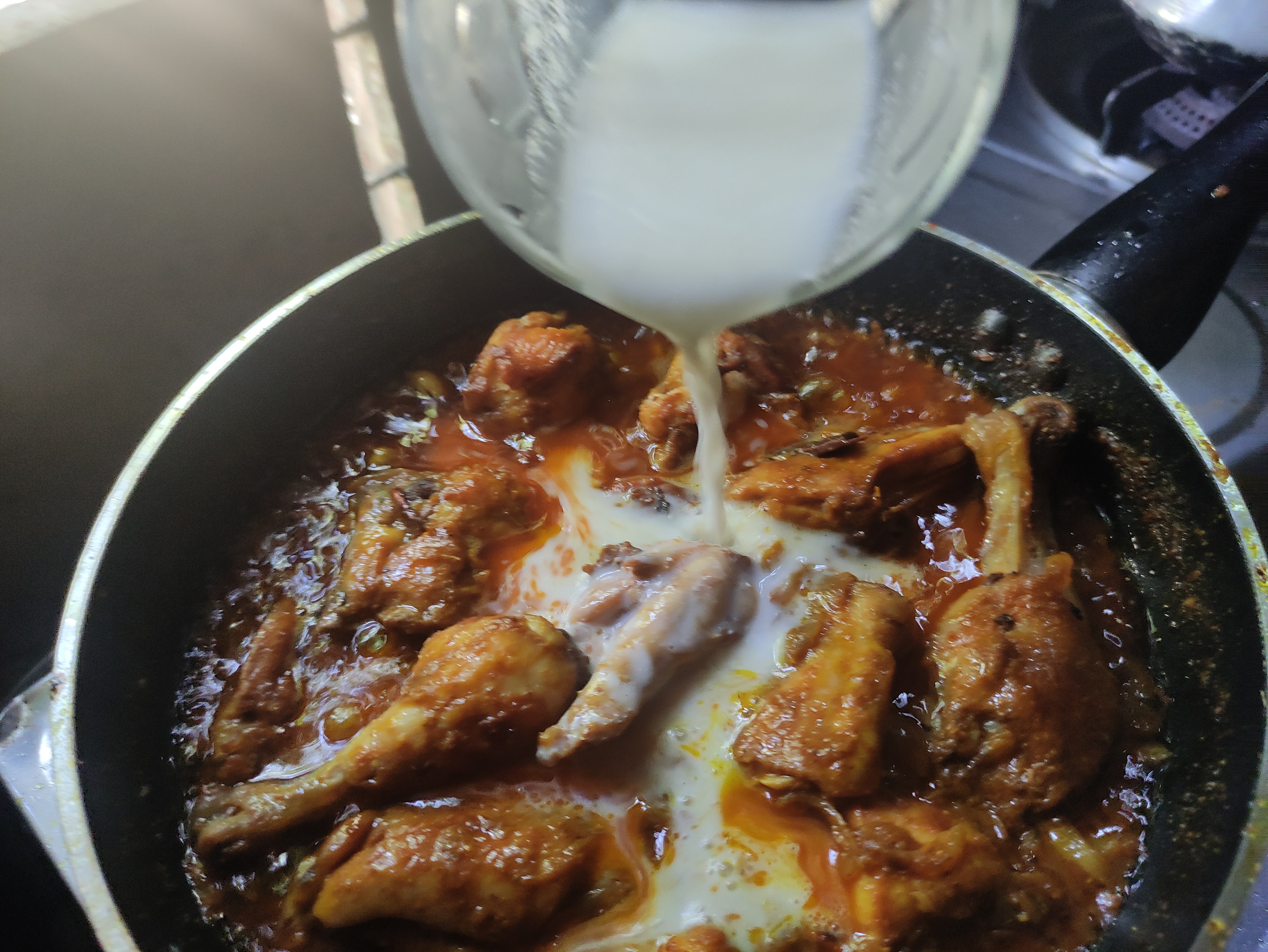 Now, let it cook for 5 minutes on medium heat. And your dish will be ready, just like that.
Final Dish:-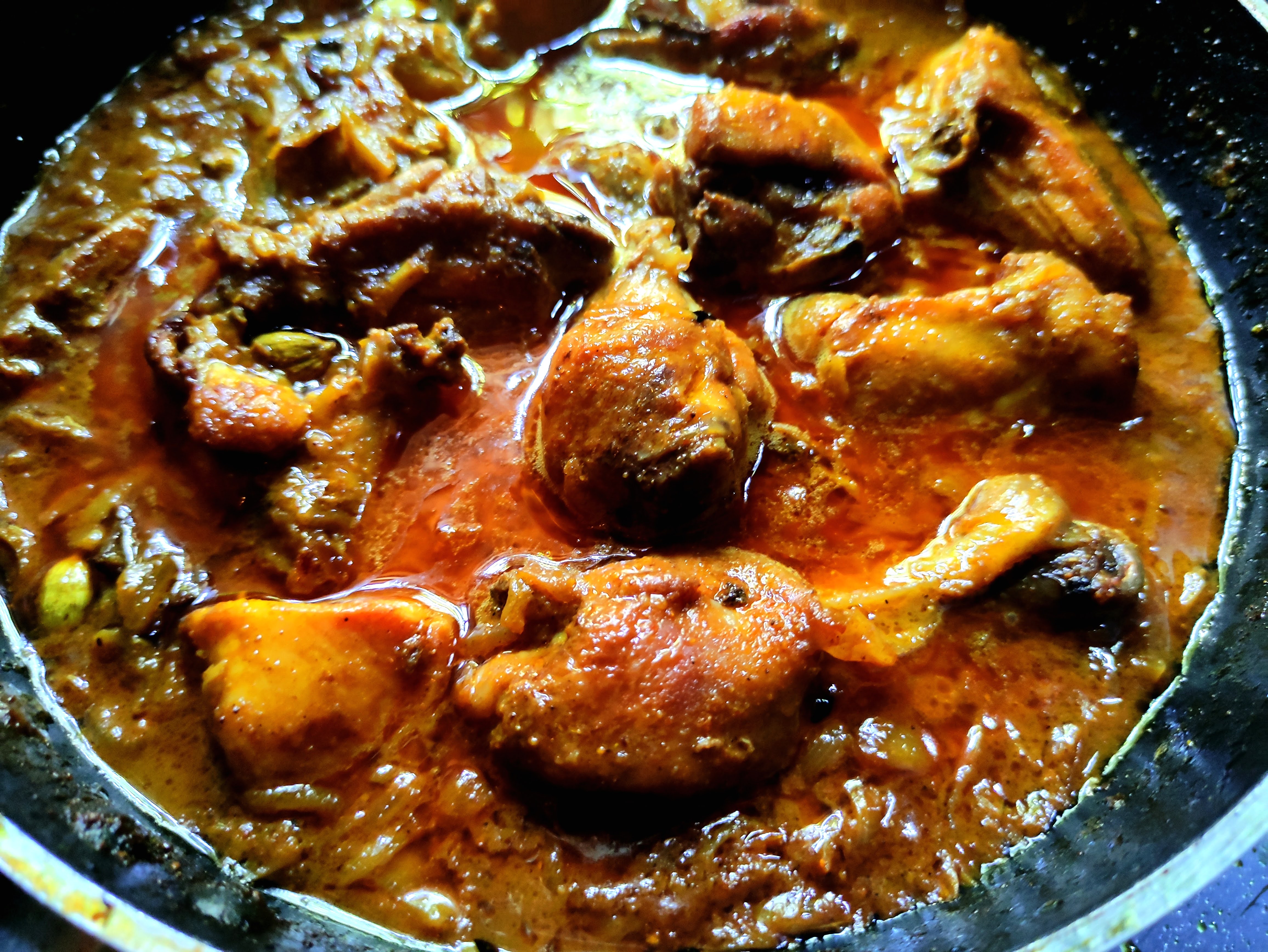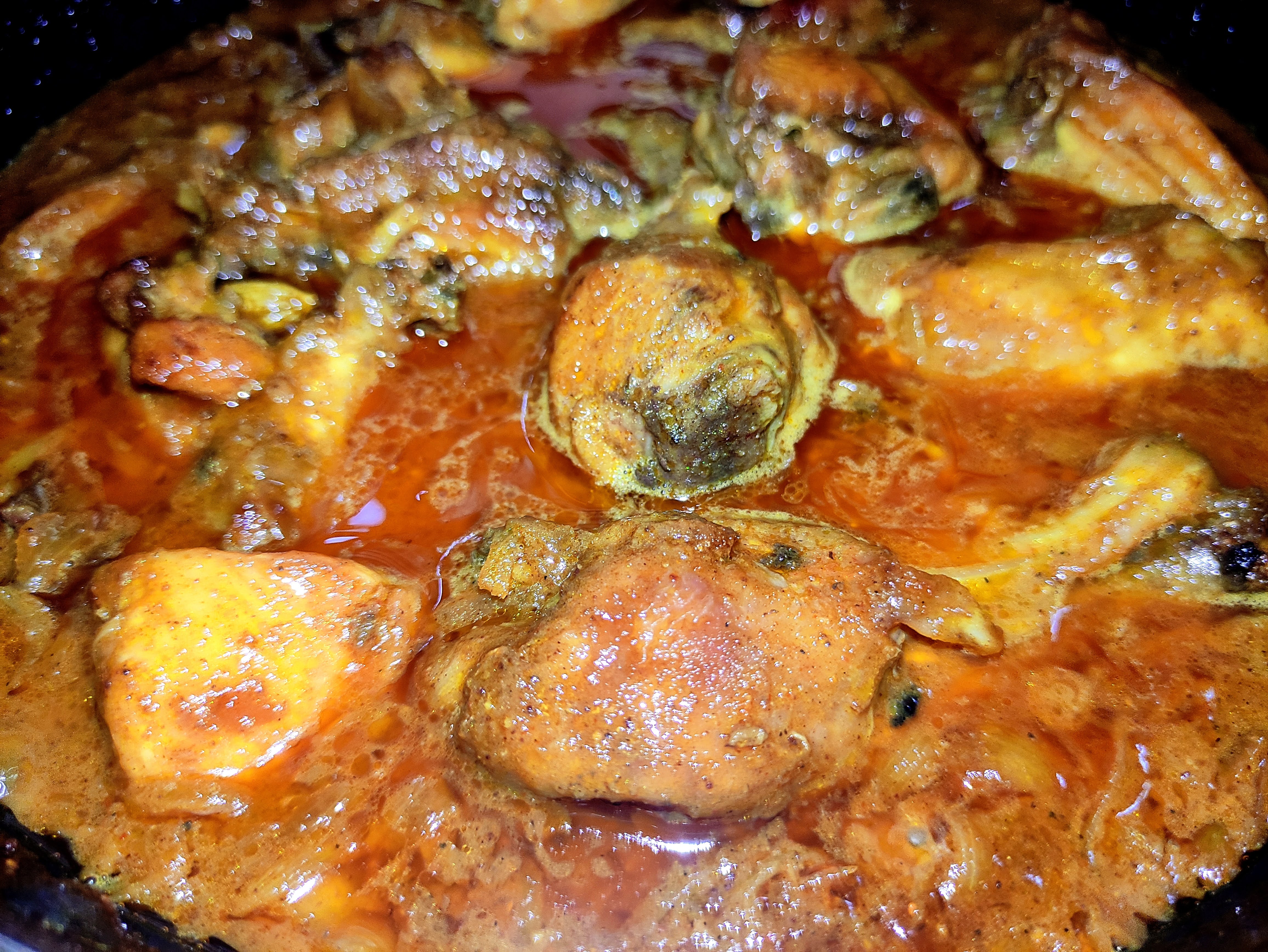 I hope that you've liked my post and recipe. It'll be a nice curry for you and your family to eat at the launch and dinner mainly with rice. See you soon again in my next post with something new. Till the stay well and stay tuned.
Thank you for your time and afford.
---
---