The FURIOUS CHICKEN in a new look. Splinterlands's Art Contest.

Hello Everyone
How are you all doing?
I hope that you are well by the grace of Almighty Allah. I'm finally back again with another artwork. It's because of my upcoming final exam, I'm not being able to post regularly. But, I'll try my best to continue sharing.
Today I'm back amongst you guys with an artwork of mine. And today, I drew a monster of splinterlands named Furious Chicken. I'm posting this drawing to join the weekly art contest arranged by @splinerlands and I'm also sharing this post at Twitter also take participation in the weekly social media challenge that is also arranged by the @splinterlands team. I really want to thank them for arranging these amazing contests. It really helps artists to show their skills and also get some rewards for their work. So, thank you SPLINTERLANDS. I also play this game including drawing monsters of this game. And, believe me, it's amazing. And the best thing, it gives you entertainment, the reward for winning a battle and you can also trade cards and earn there. So, if you feel interested you can join it. And you're welcome to use my referral link to join. Now, let's get back to my drawing:-
My Drawing of Furious Chicken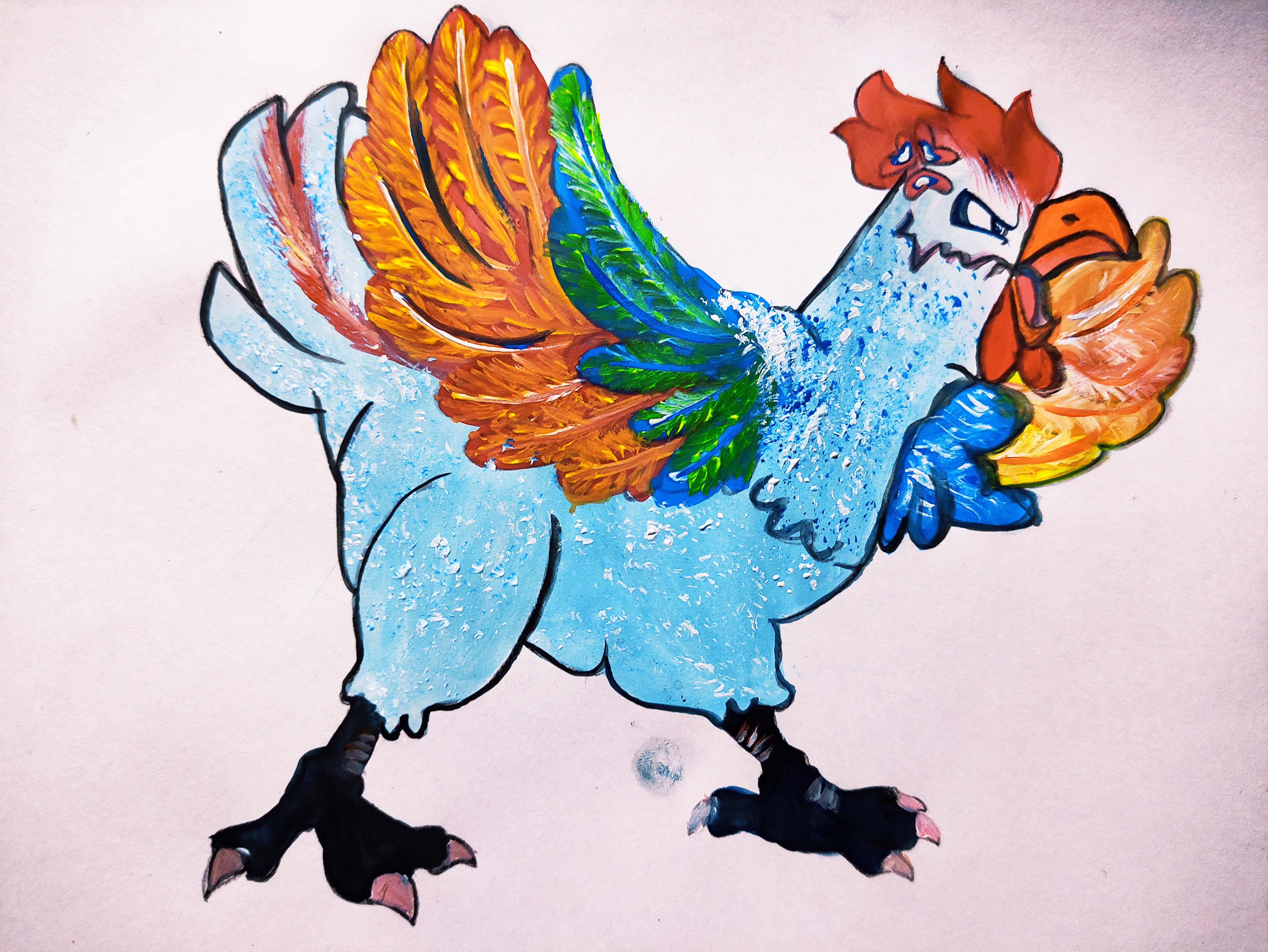 Original Image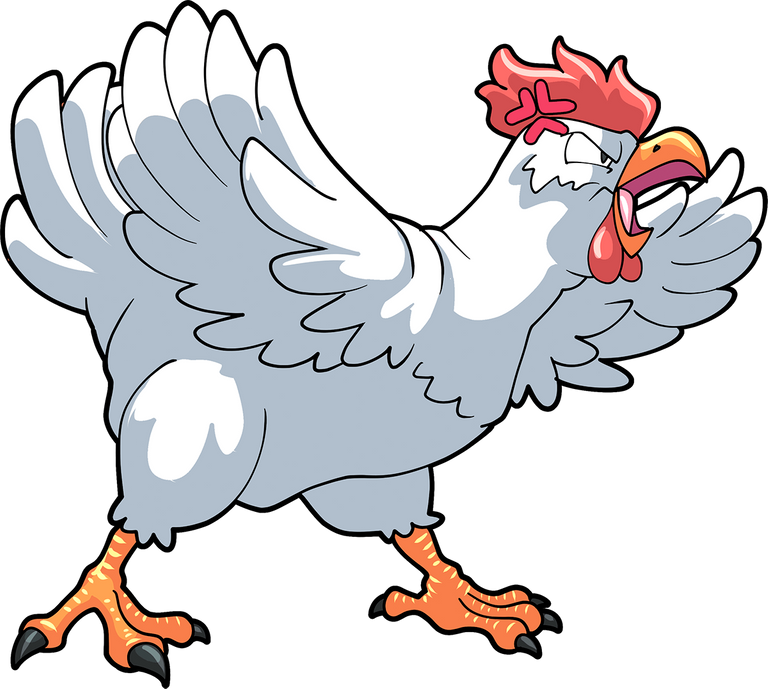 I know that what comes to mind after reading the line "drawing of furious chicken". The first thing that comes to mind is, it's just an easy drawing of a completely white chicken. But, in this one, I wanted to change that and that's why I gave the chicken a completely different look using my imagination. I used both watercolor and acrylic color to give the drawing this new look. I really hope that you're gonna like it.
My Tools.
To complete this drawing I've used a 4B pencil, an A4 sized offset paper, acrylic color, watercolor, brush, and other materials.
At first, I used the pencil to draw the basic structure on the offset paper.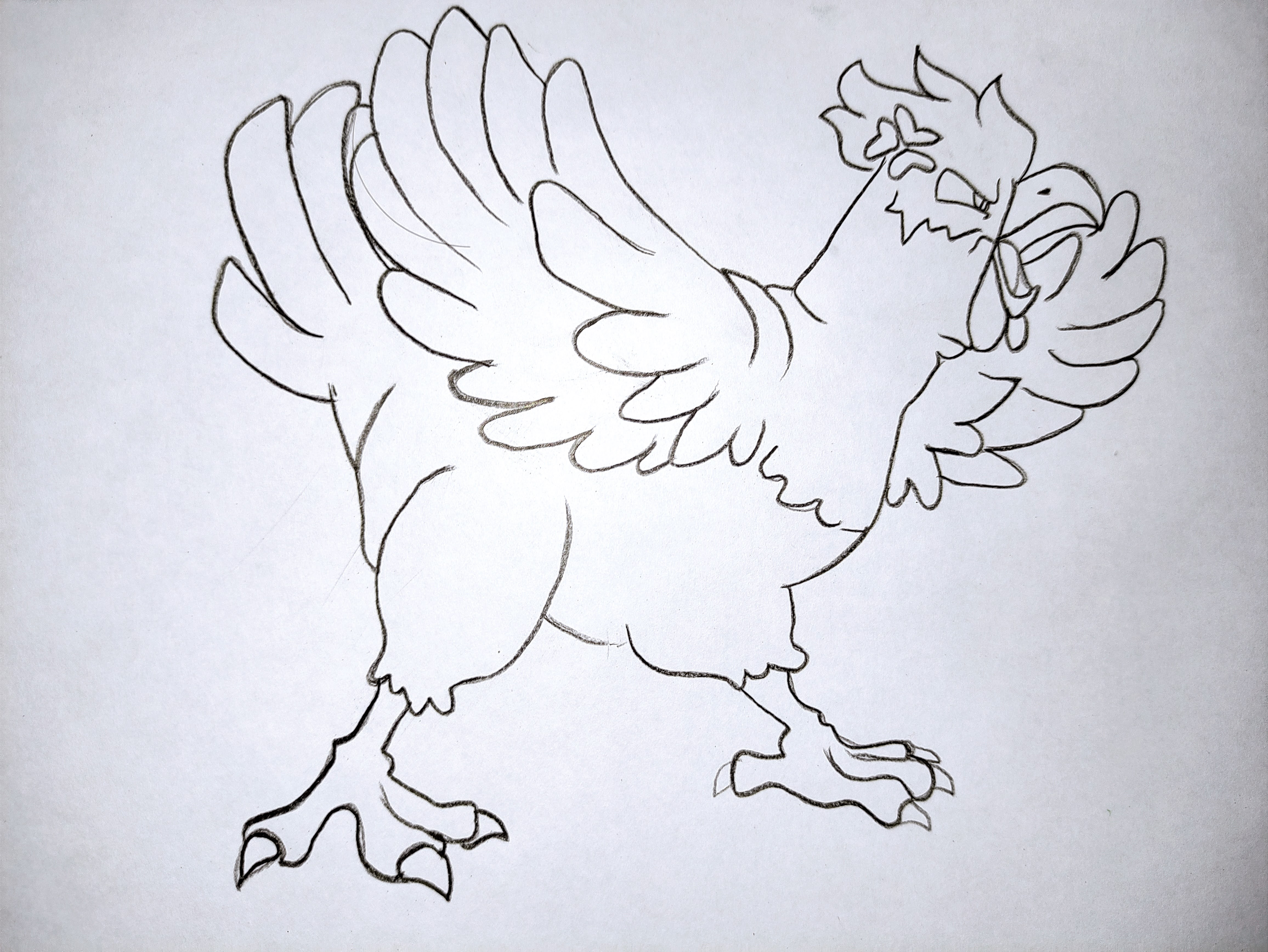 Then I colored the structure color using watercolor. I only drew the body with watercolor. I was just to give the body a faded look.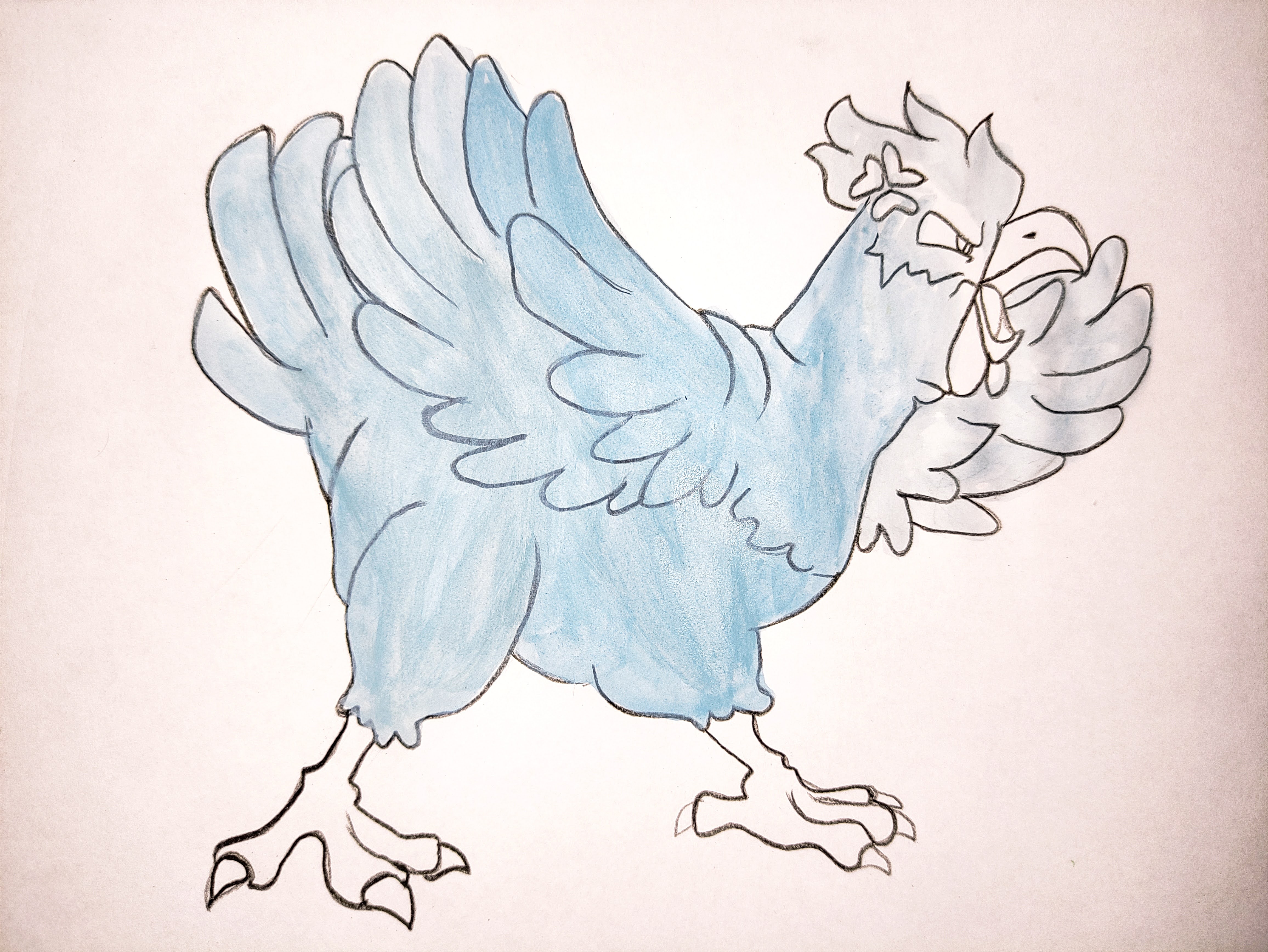 I waited for the watercolor to dry completely. Then I started to use acrylic color to draw the wings, head, and other parts.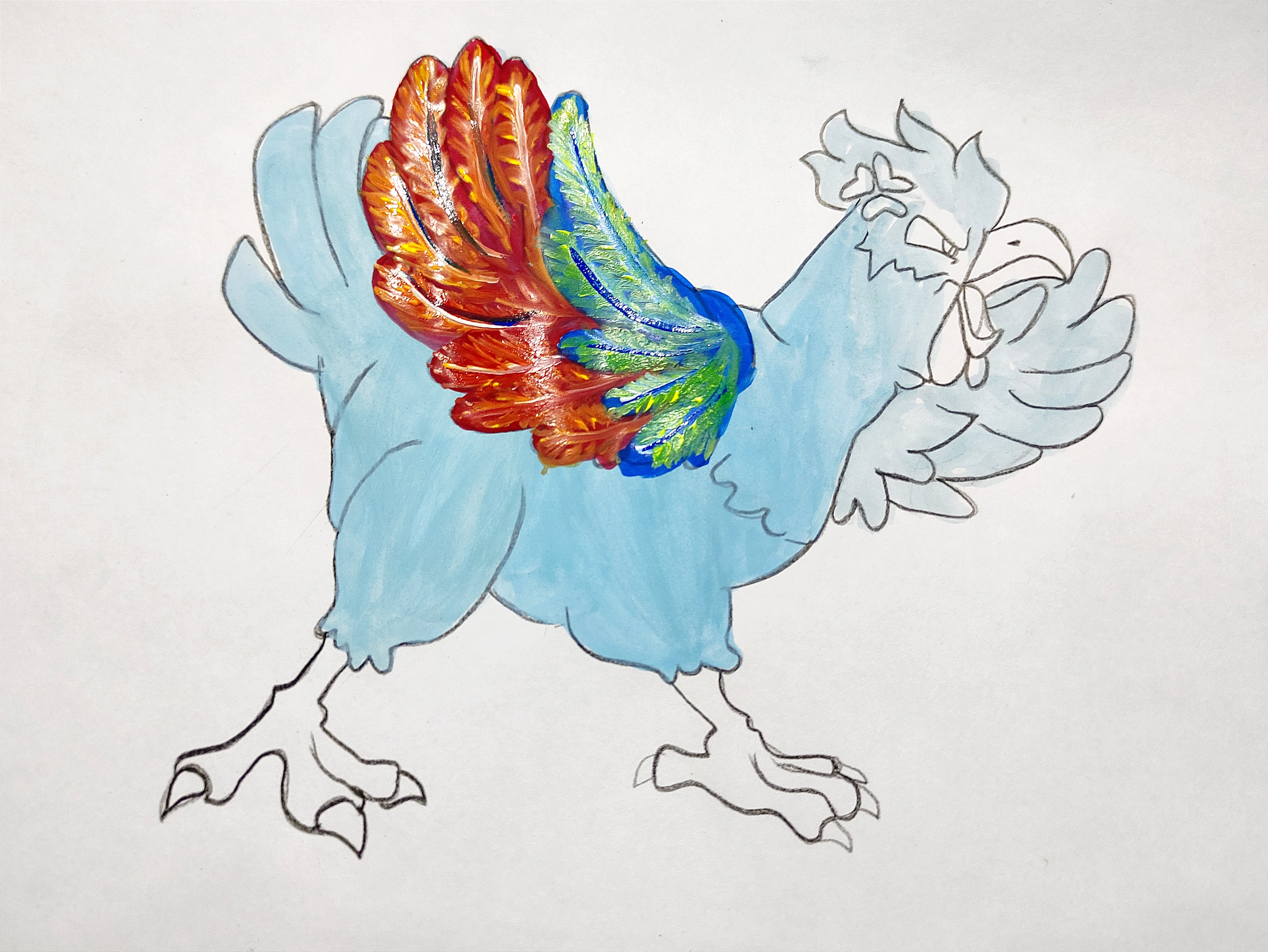 I used acrylic color and a slim brush to put those white dots on the body. I tried to make it look like the messy feathers of an angry chicken who is ready to fight or still fighting.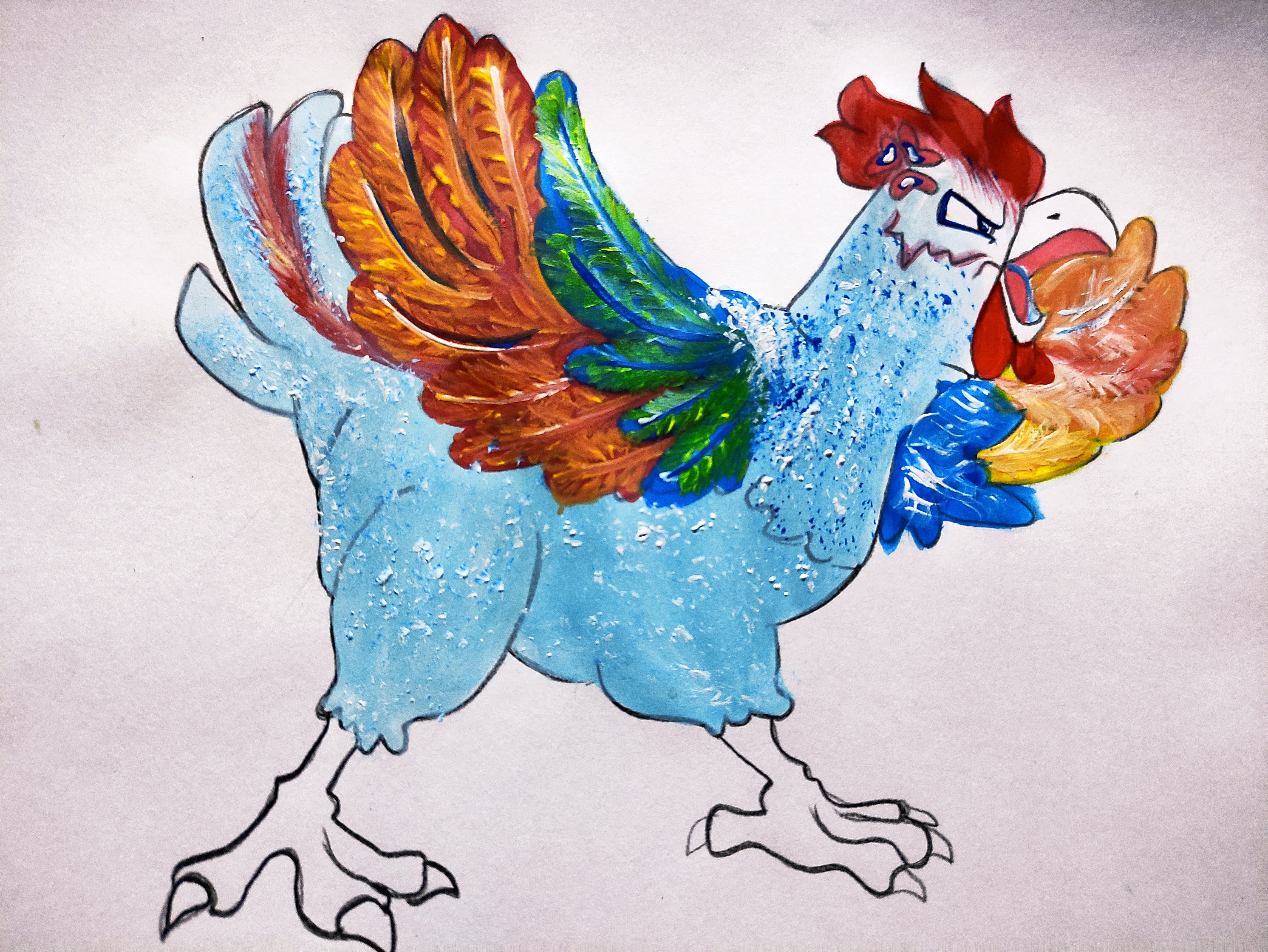 Final Image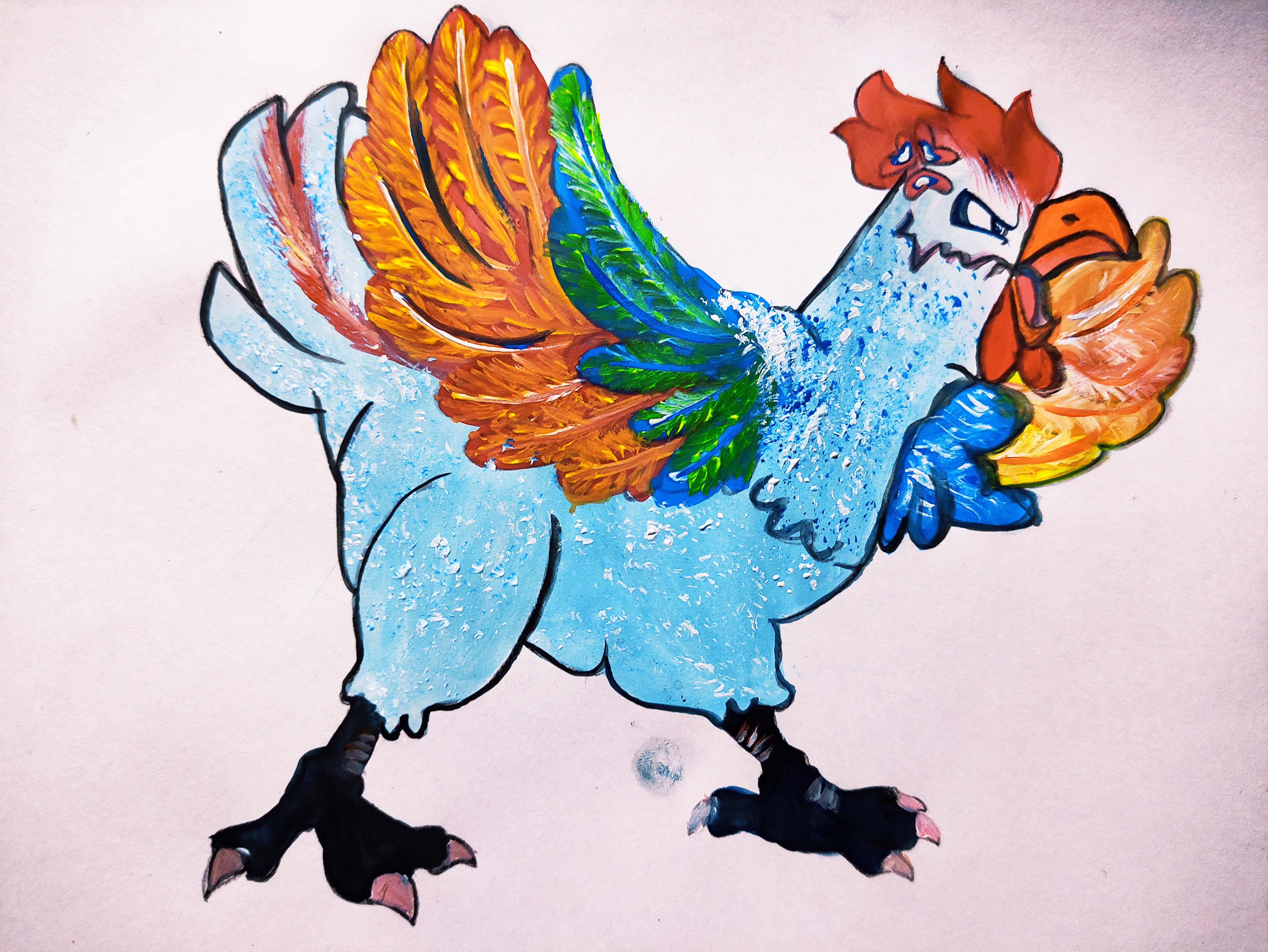 I really really hope that you liked my work and I'll be coming back sooner with a better drawing done by me. So, stay tuned till my next drawing is done. I'll see you then. And thanks a lot for your precious time afford to read my post. I hope it was worth it.
Happy Blogging.
---
---