Lake Kymijärvi
Went for a swim again. 29 C at about half past six. The water was the warmest of all the times I've gone swimming in the last few days. Probably because of the location of the beach on the north shore the wind pushed warm surface water towards it. Because of the wind there were also very few mosquitoes or blackflies.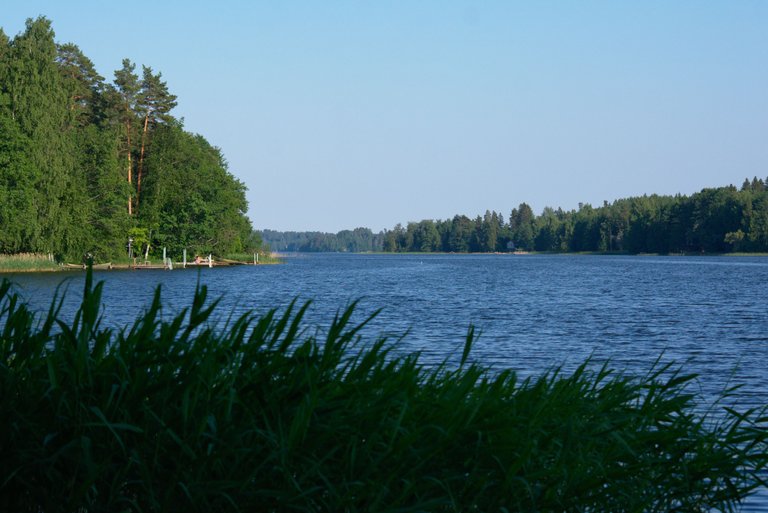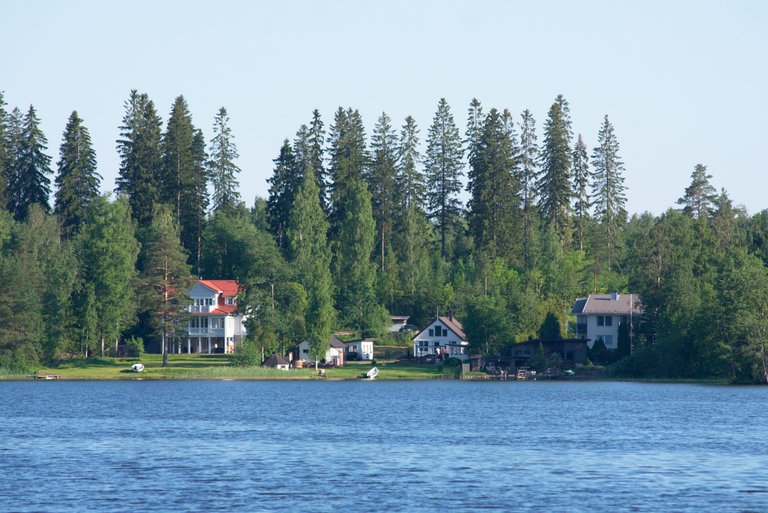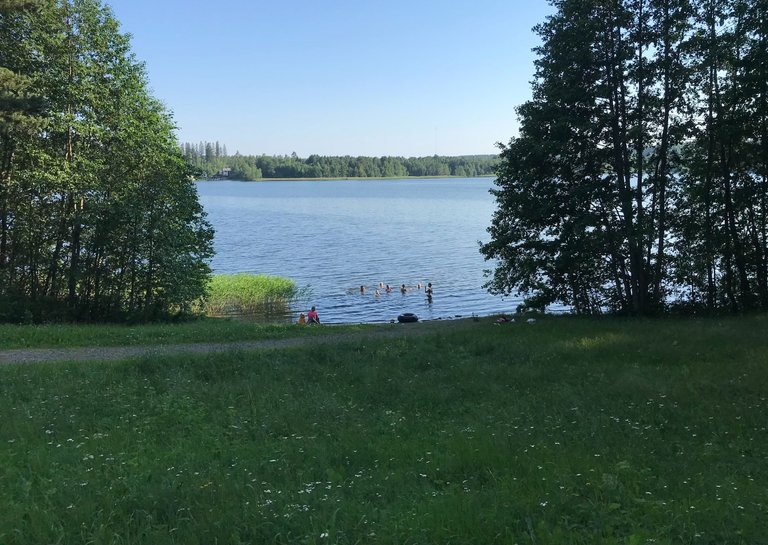 Here's the beach.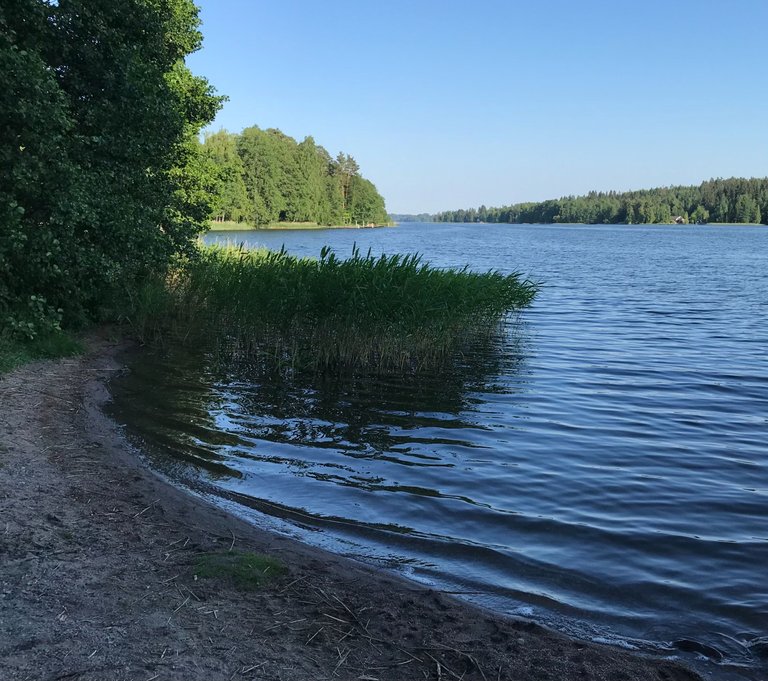 Very small but not crowded at all.
---
I took a couple of pictures of the houses in the area.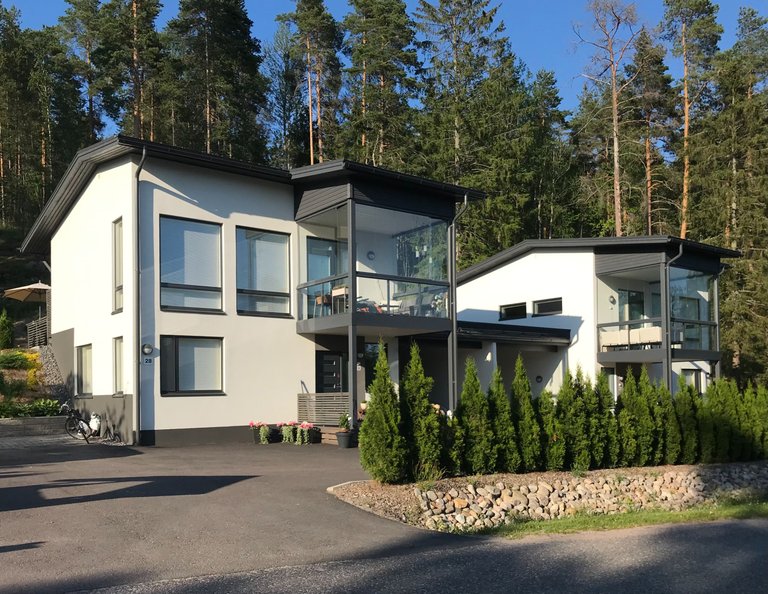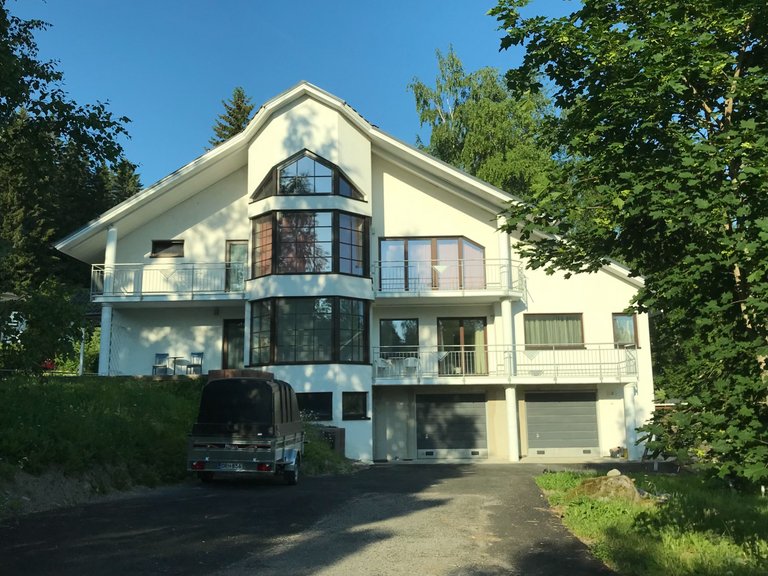 The design of that one is not typical of this country at all.
There was a house on the market in this area not too far from here about five years ago. It was on a cliff overlooking the lake. It was built in 1987 and its total area was somewhere a little shy of 200 m2. Stairs led to the beach where there was a tennis court shared by two other houses. The asking price was €287,000. Compared to a handful of the largest regional capitals Lahti offers fantastic value for the money. We're only an hour away from central Helsinki by rail or a little longer by car. A similar property in Helsinki would be on the market for 3-4 times more.
---
---