Shots Taken Today (City+Waste station+Countryside+Cat)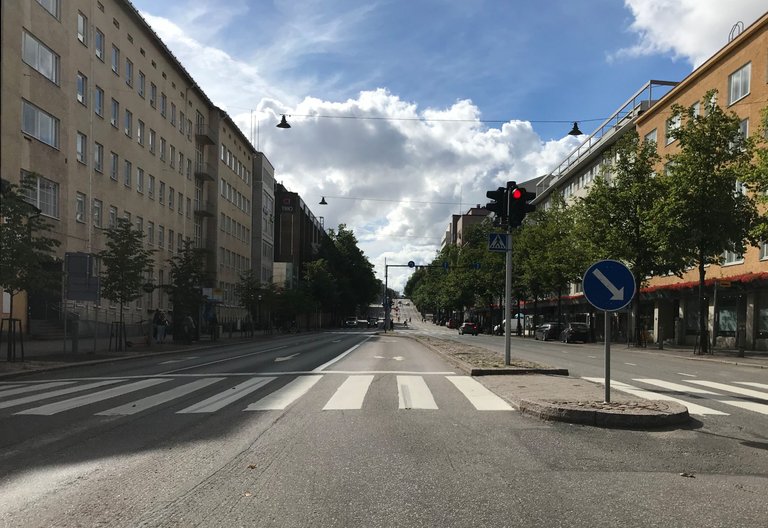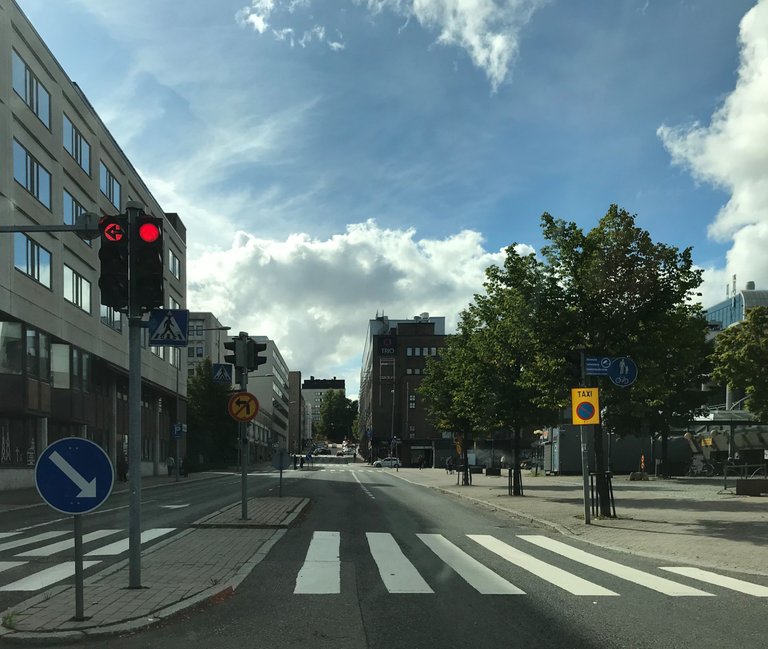 ---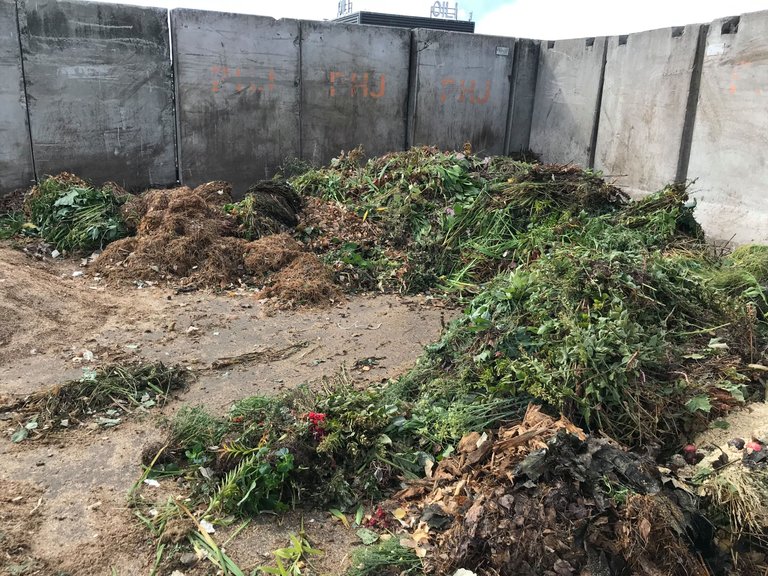 I took some garden waste to the station.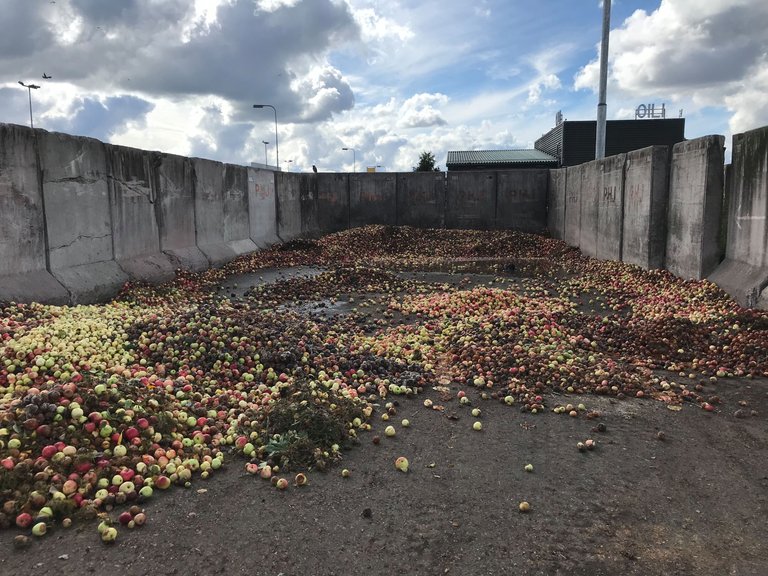 Excess apples are no longer our problem because I cut down two apple trees producing practically nothing but diseased apples.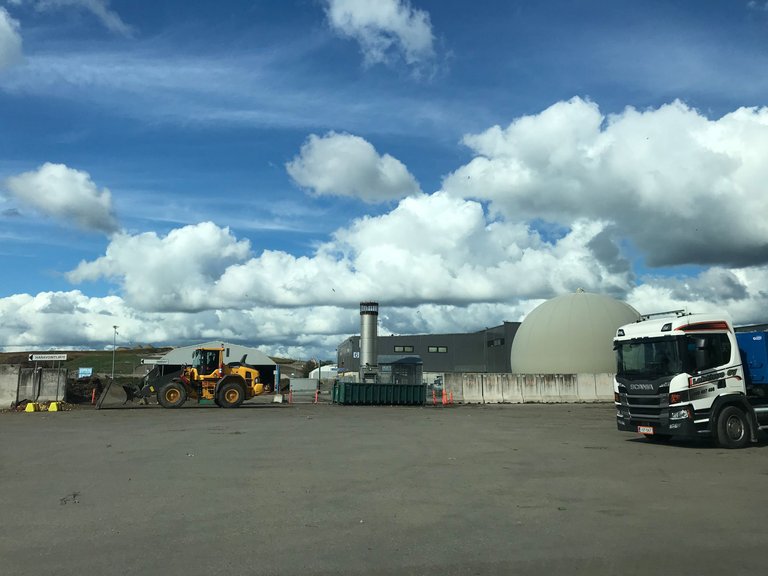 The sphere on the right is where the gas from the rotting plant waste is stored in, I guess. The more recycling takes place and the more of our waste is utilized, the more resilient our economy and society.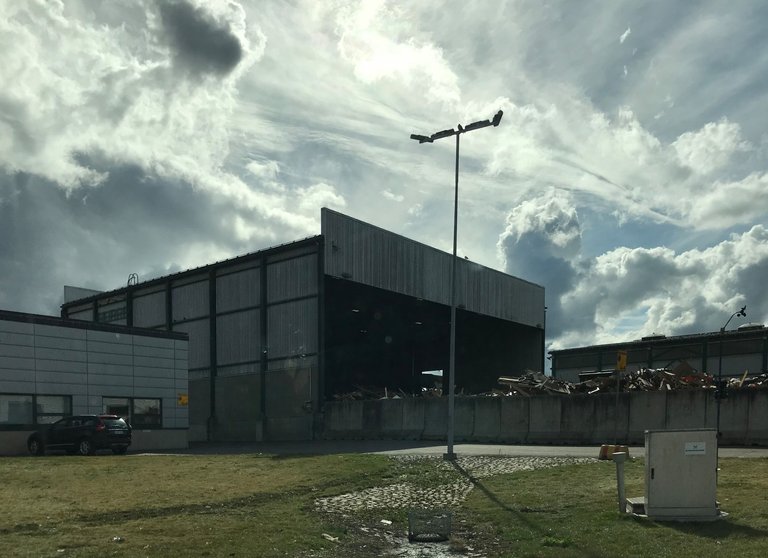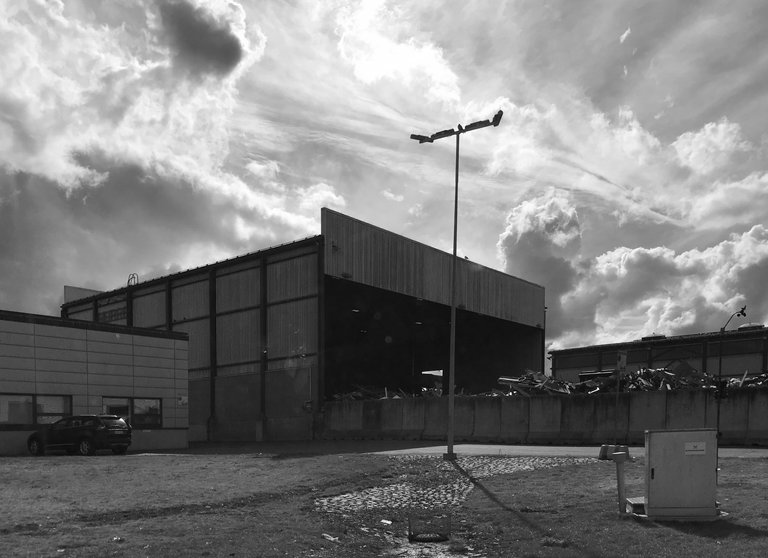 Is this better in color or in black and white?
There is something majestic about the sky, which works well with how the buildings look.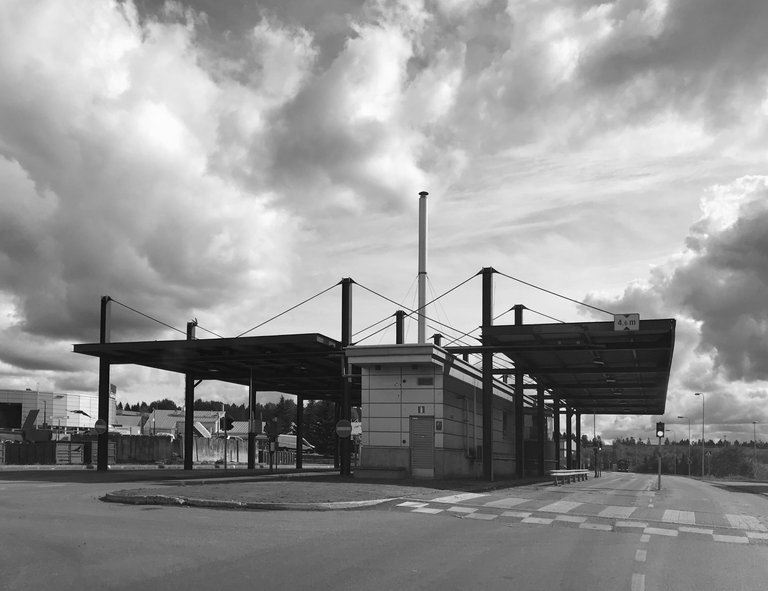 Better this way?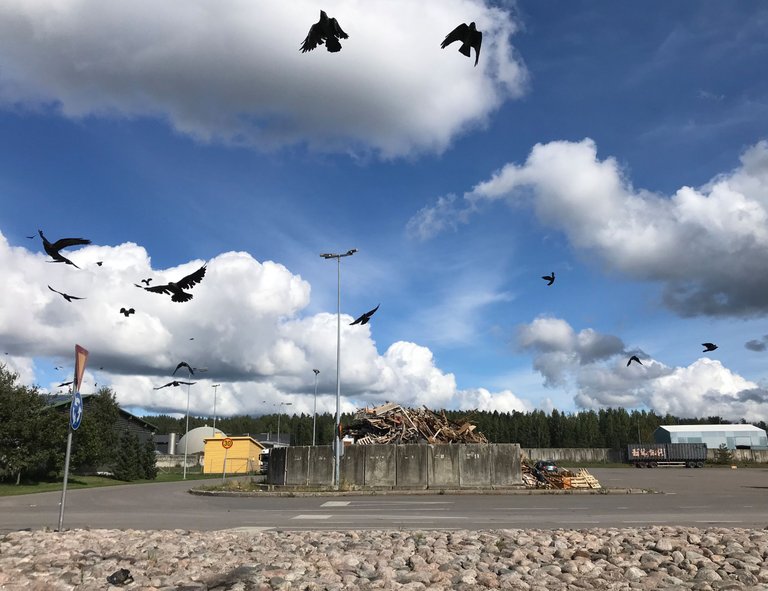 A flock of birds came right at me.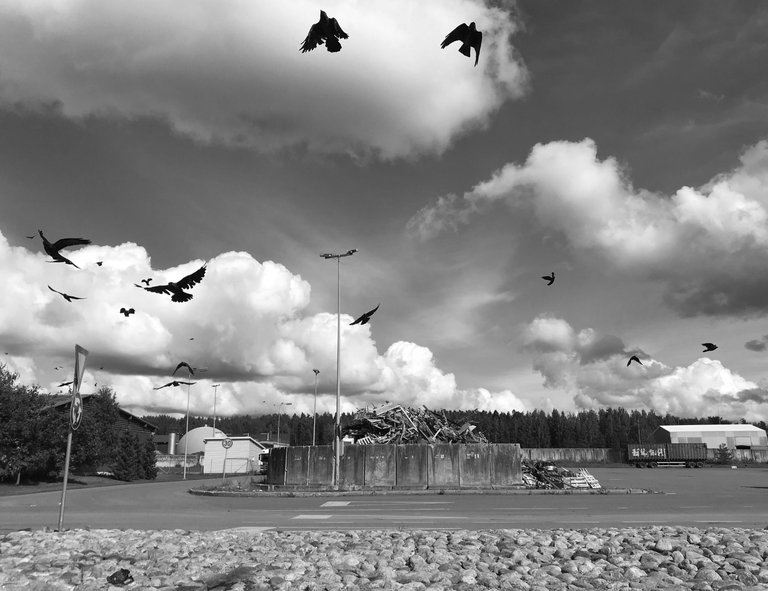 Maybe more ominous this way?
---
As I was driving home I took the following shots: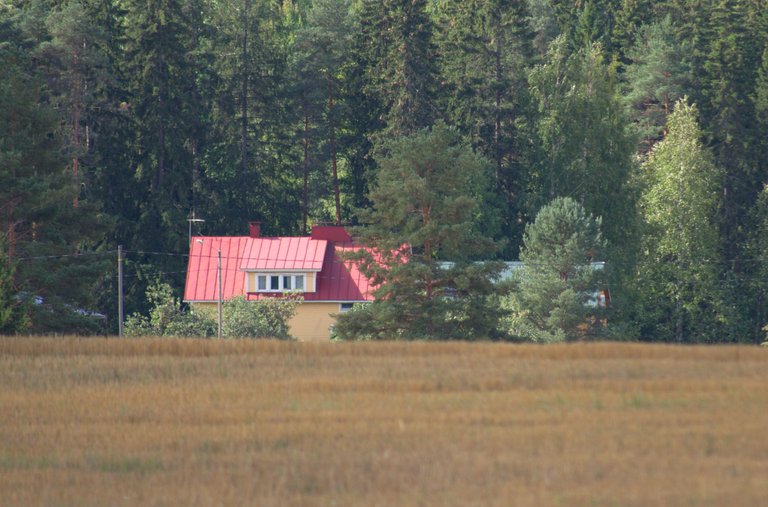 A house across the field. Could be a farm house but I'm not sure.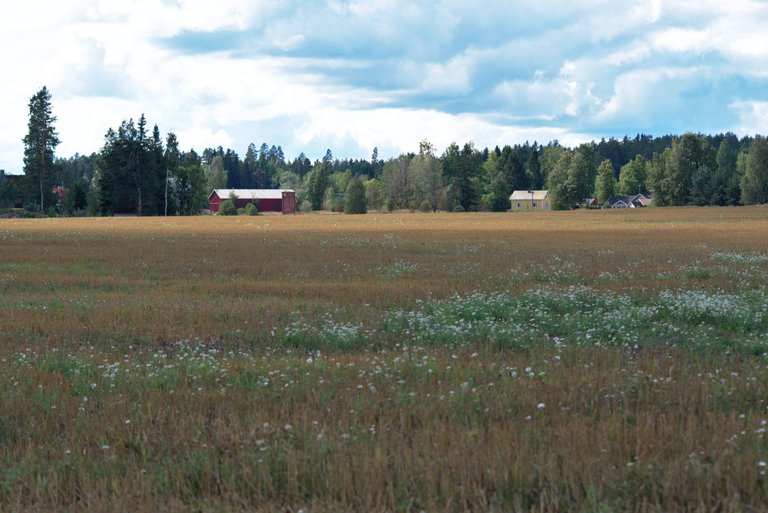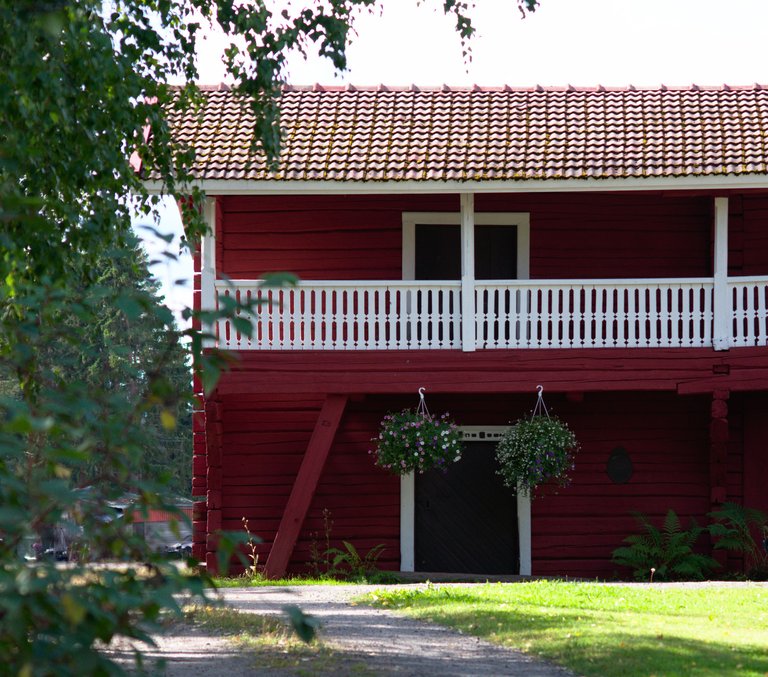 A traditional storage building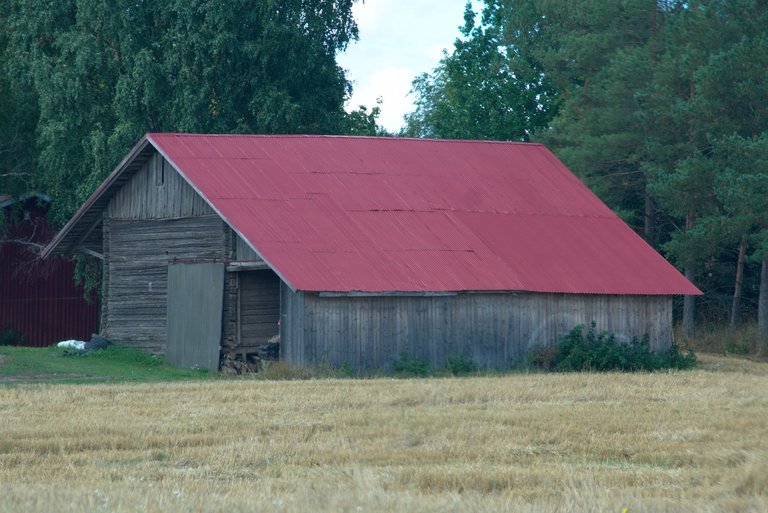 An old barn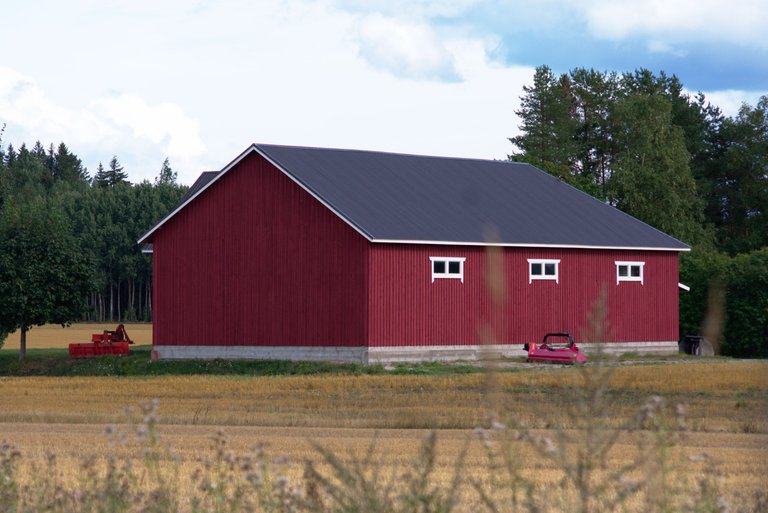 A new one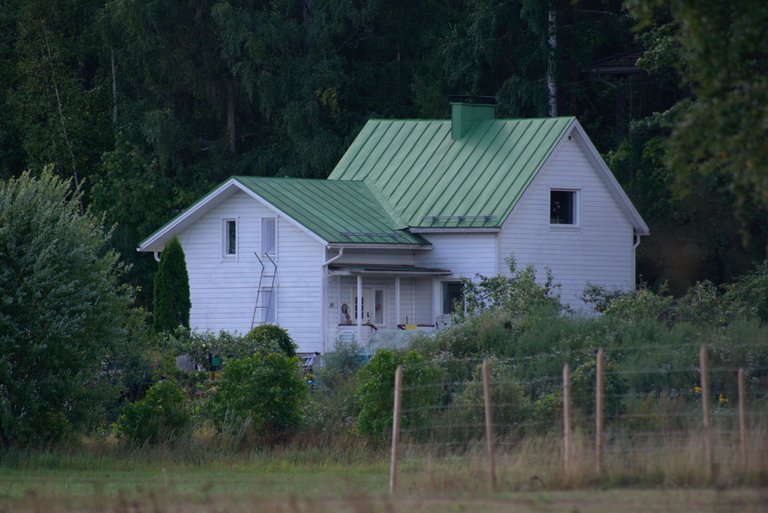 Built maybe in the 1960s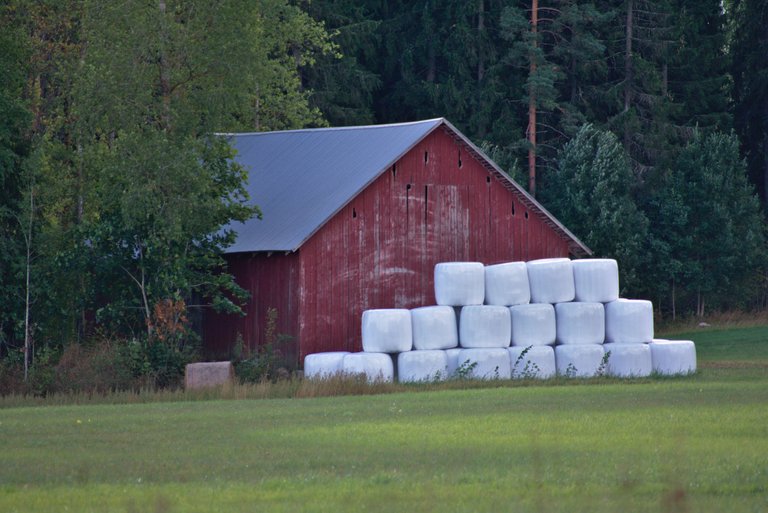 Hay bales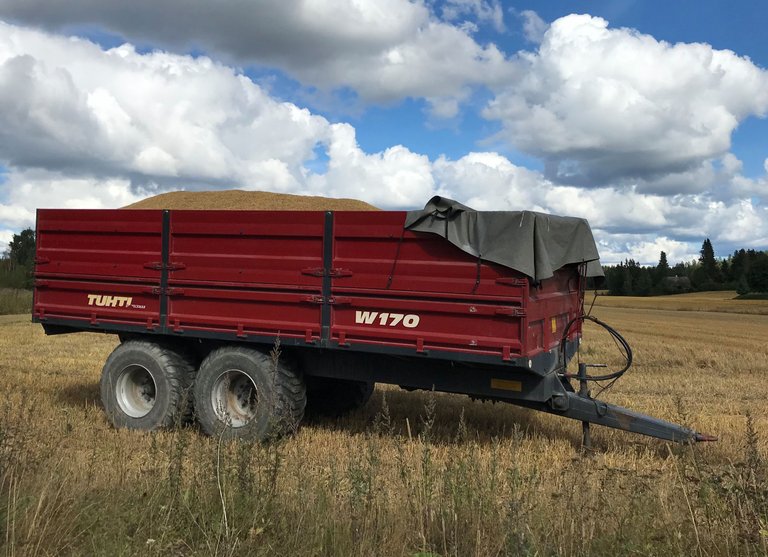 Grain. The harvest season is in late August to late September here.
---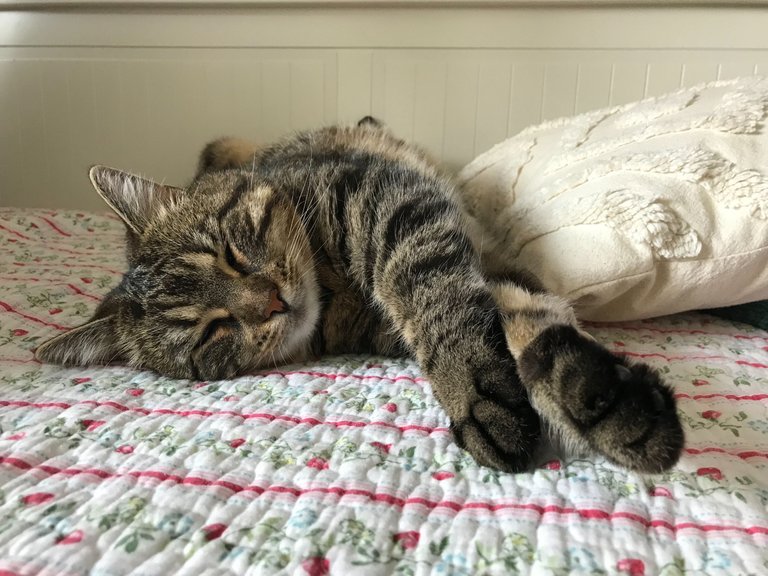 The guardian of our apple harvest
---
---