Ski Jumping Hill + Cat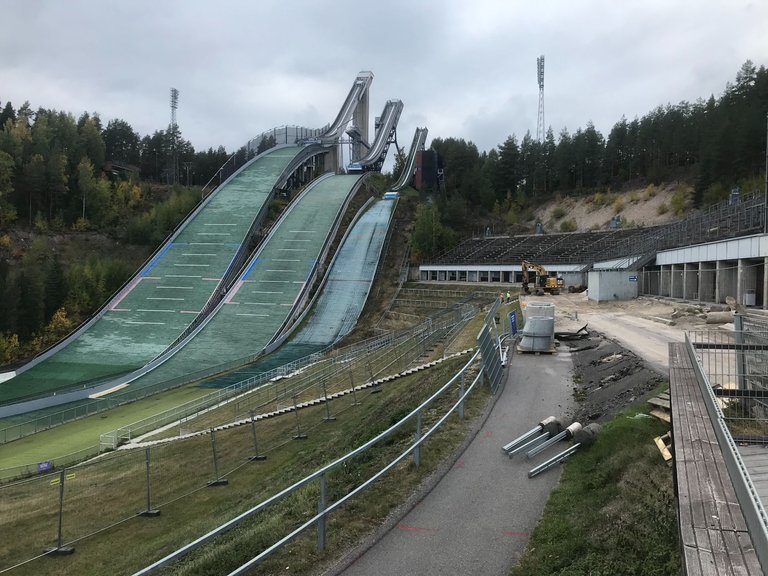 There seems to be a renovation project going.
---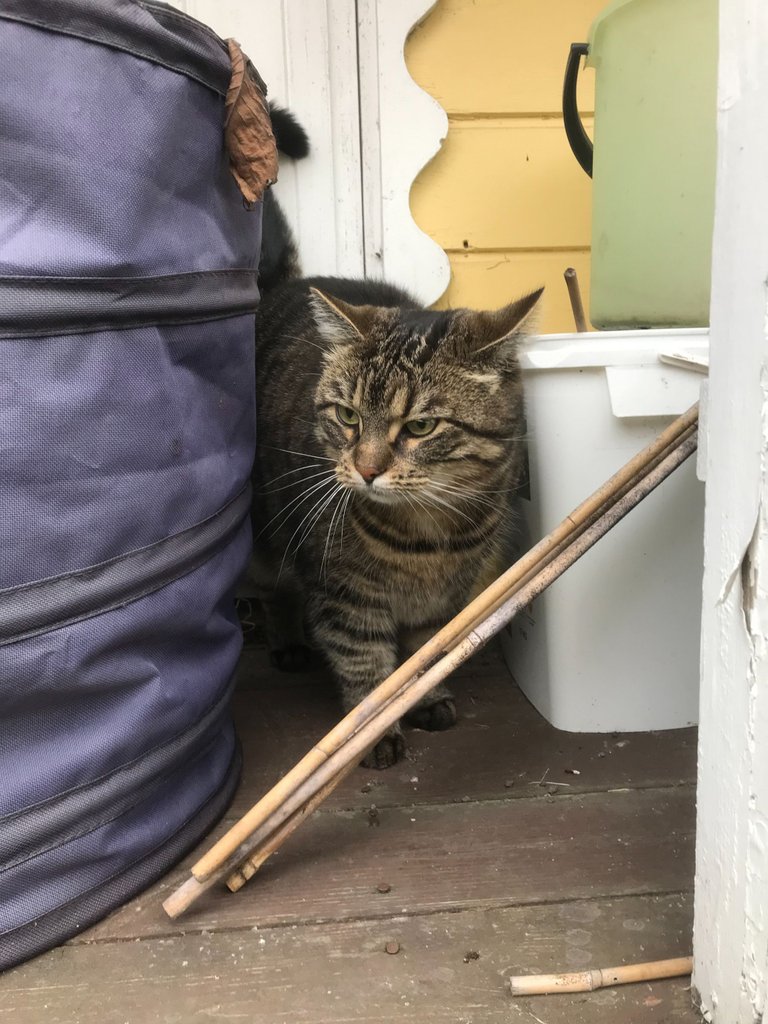 I went looking for the cat and found her at the playhouse.
Later in the evening when it was already dark I opened the backdoor and the cat came in holding something in her paws. It turned out to be a large bug. She'd play with it for a few minutes before we took it to a trash bin (it was dead).
---
---