Skiing In A Foggy Winter Wonderland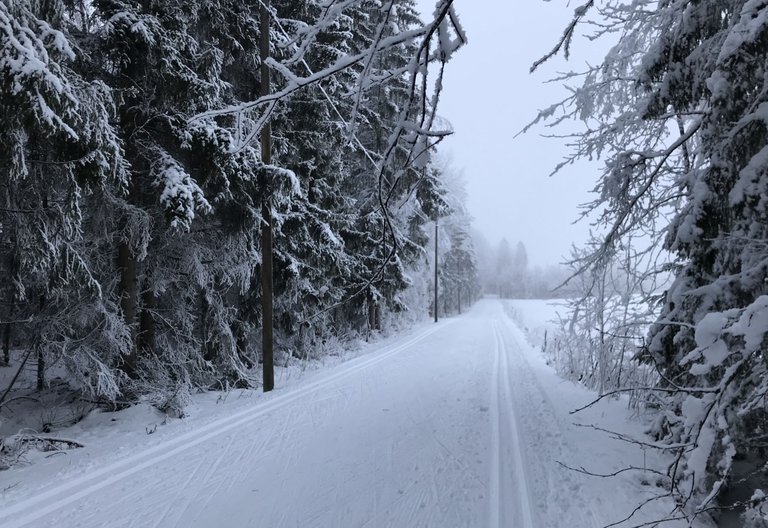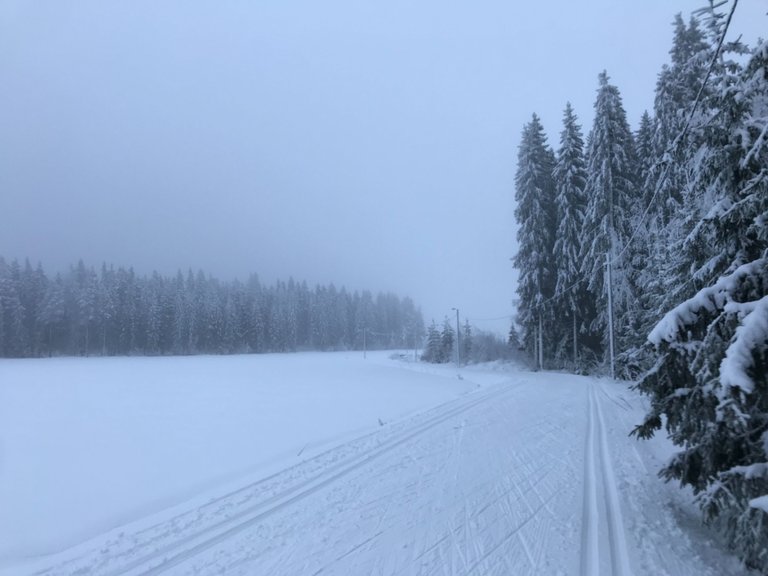 This trail is in very good condition.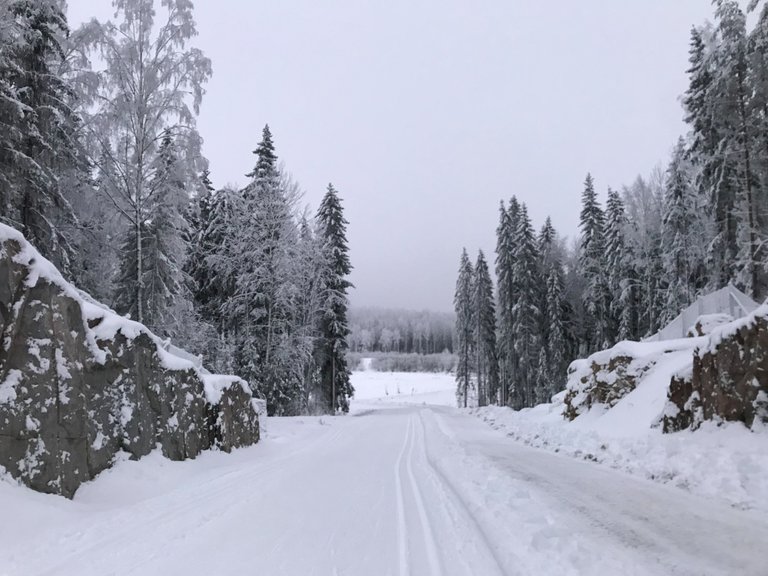 I had never ventured on this route.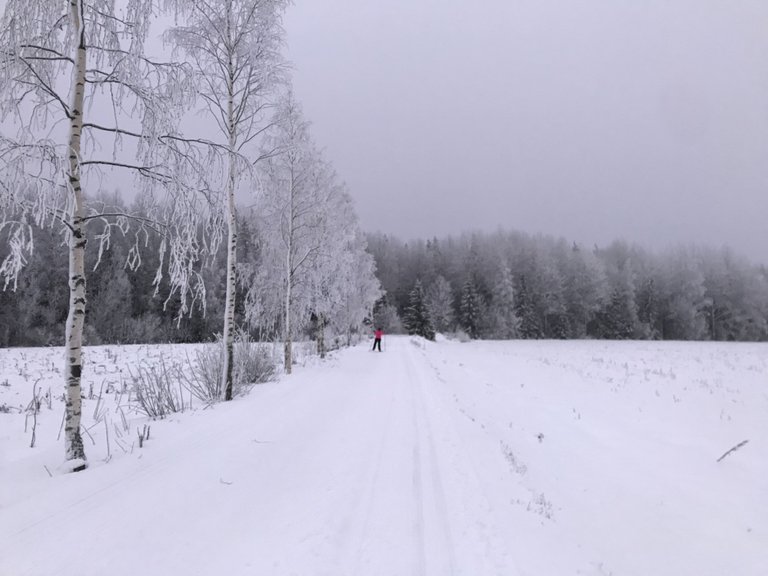 It was about -5 C. But the air was also quite humid. Frost everywhere.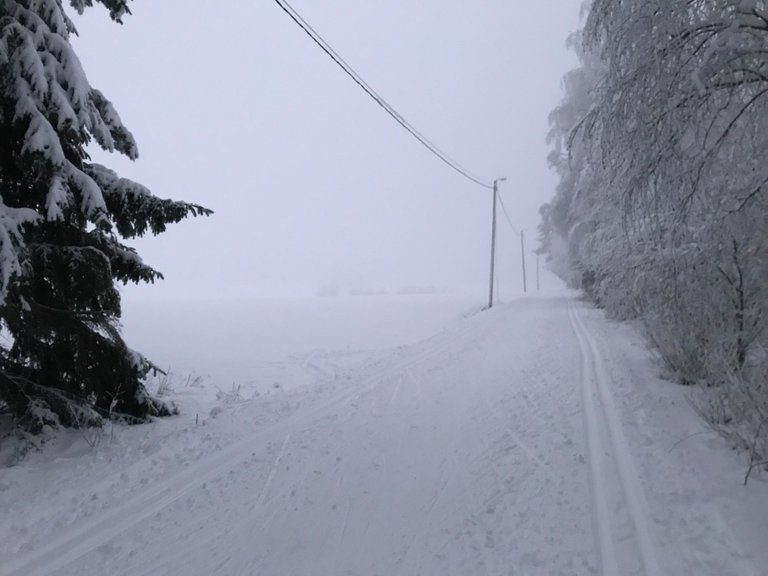 Low visibility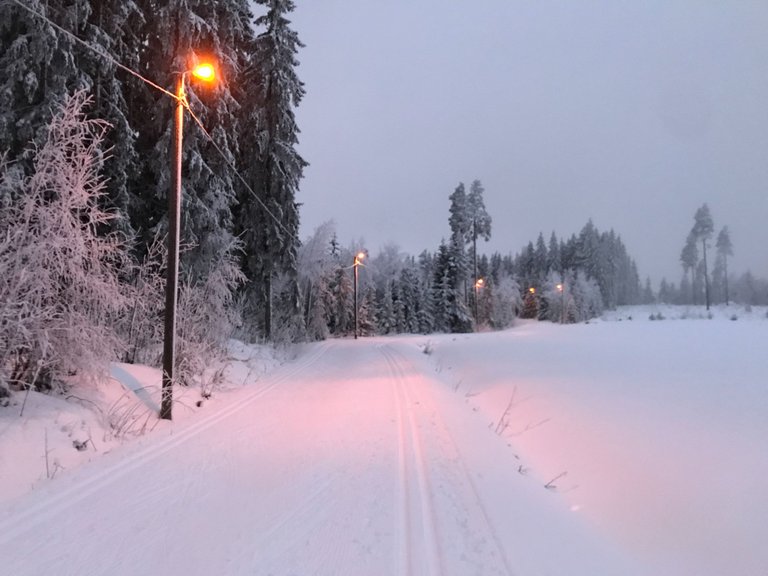 The lights came on.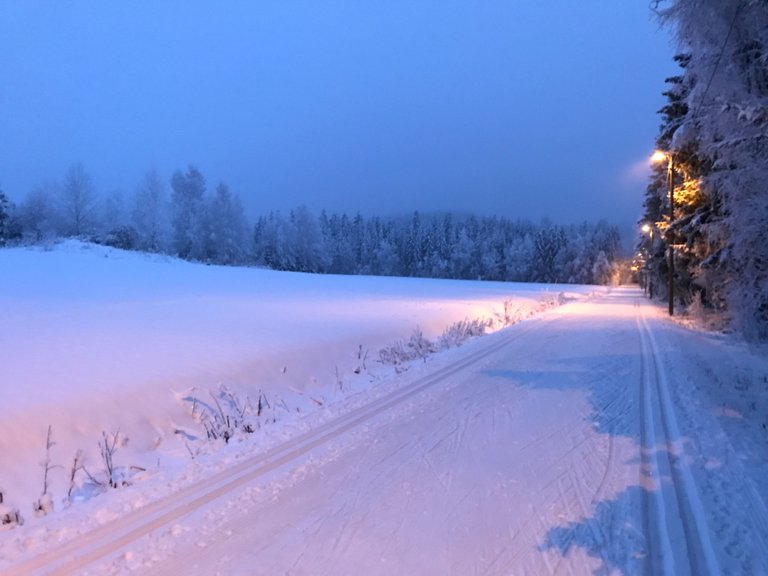 The blue hour! I love the combination of orange light from the lights and the blue.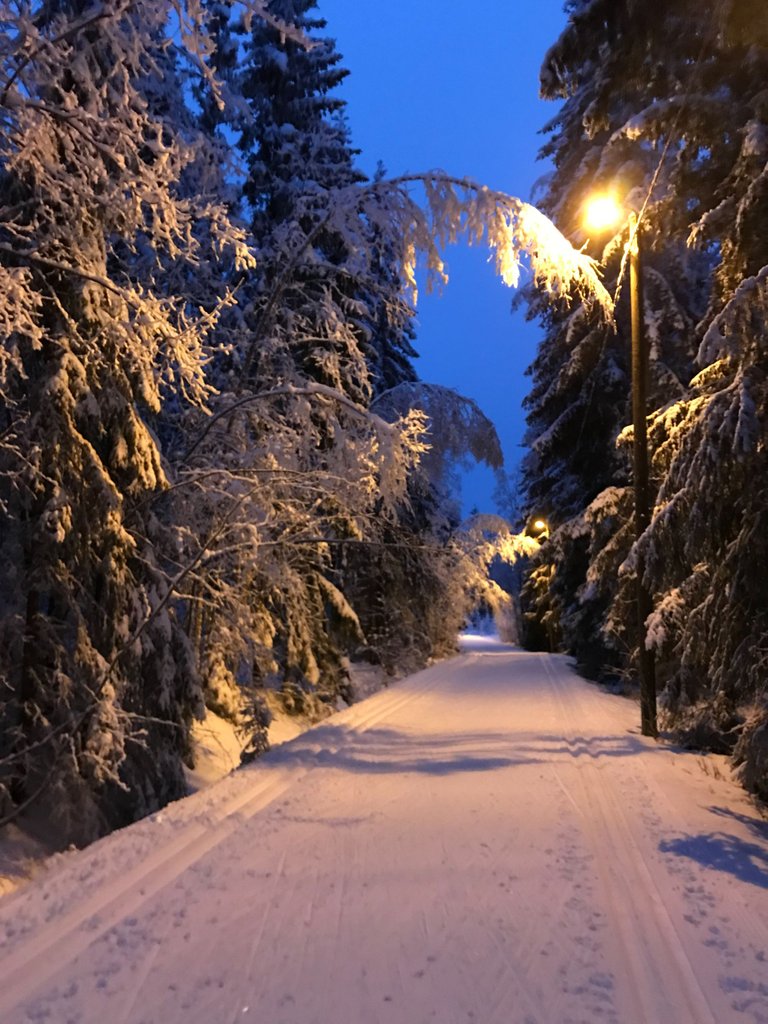 Thanks to the heavy snowfall on Thursday and the high humidity, there's snow and frost everywhere.
---
---