Swimming + Beer + Cat

Thursday and Friday were hot days. The temperature peaked around 30 C yesterday afternoon. I went for a swim, bought a can of beer and observed the cat in action when she was stalking birds on the syringa in our back yard.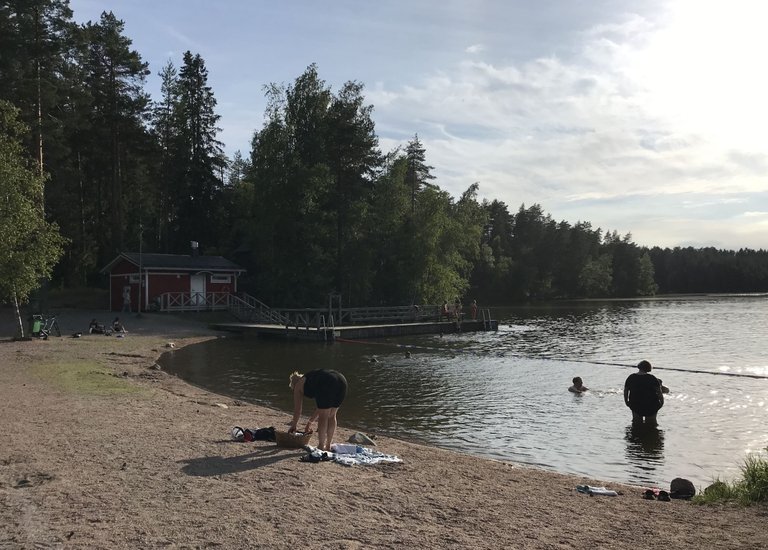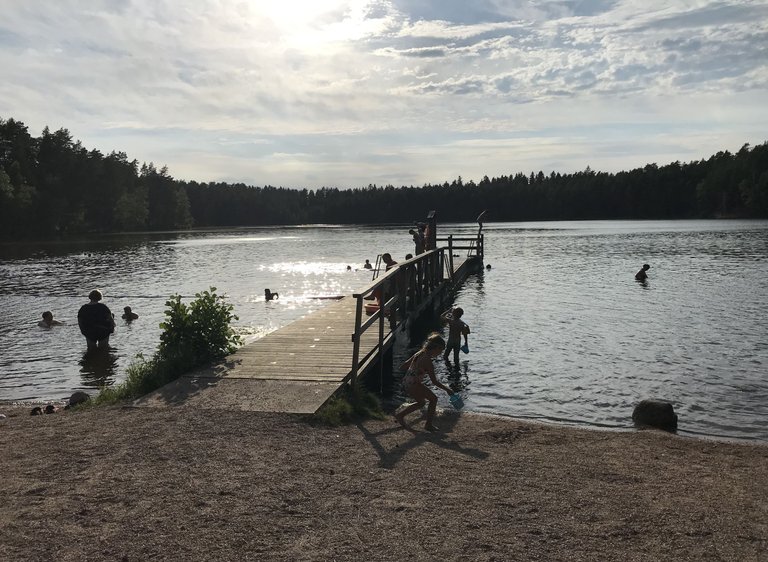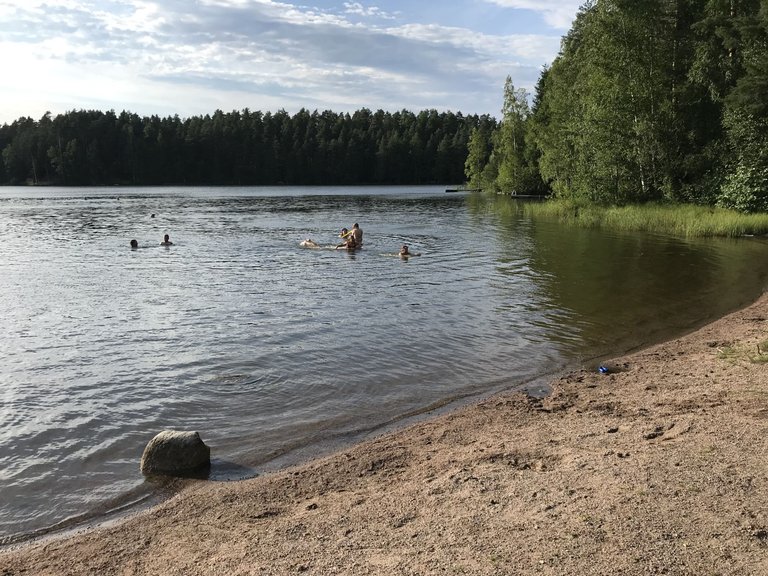 The water felt cold at first. Hot and cool days have been alternating and it has been quite windy, which is why there has been a mixing of layers of cold and warm water.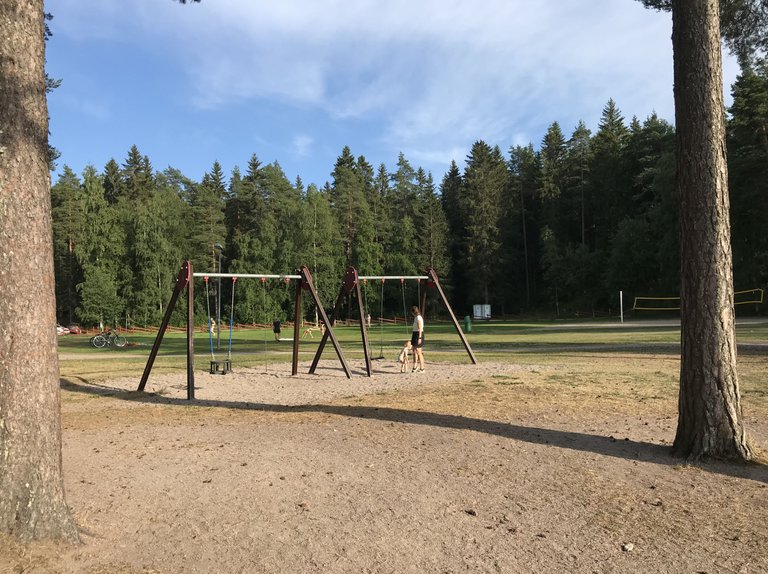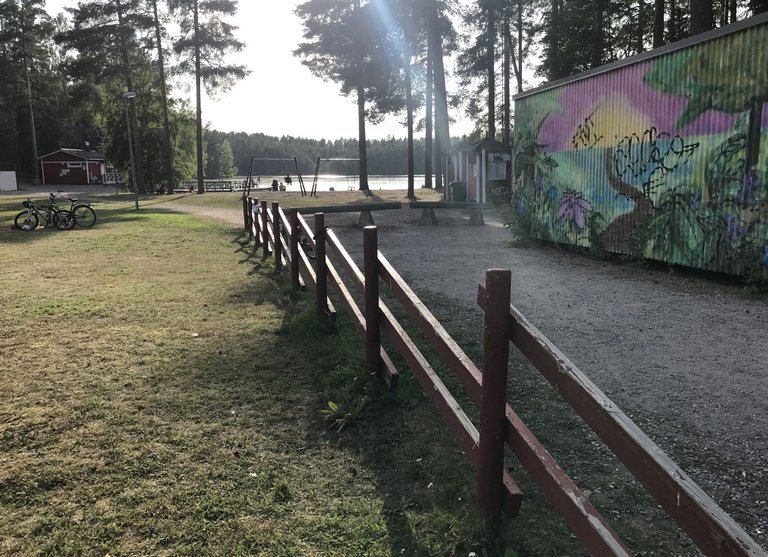 The local 4H club runs a kiosk in that container. It was already closed at the time I arrived.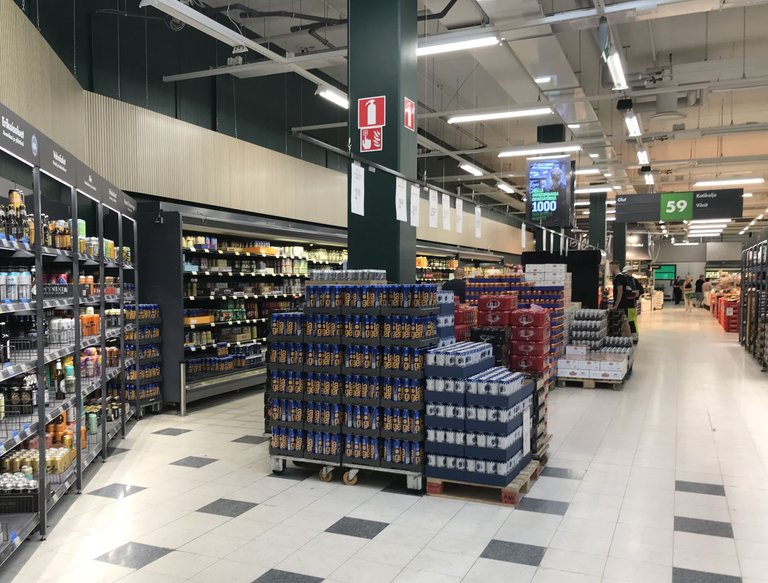 Massive selection. The difference between the beer shelves at supermarkets twenty years ago and now is the vast difference in the selection.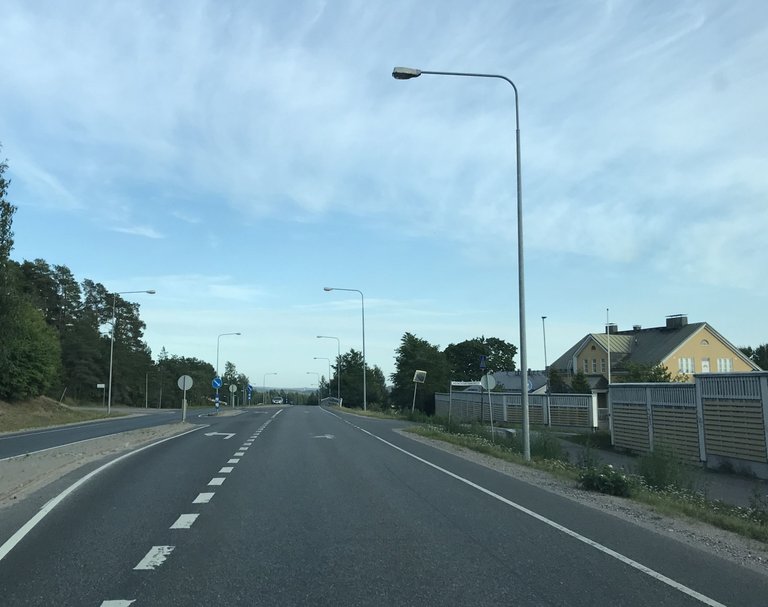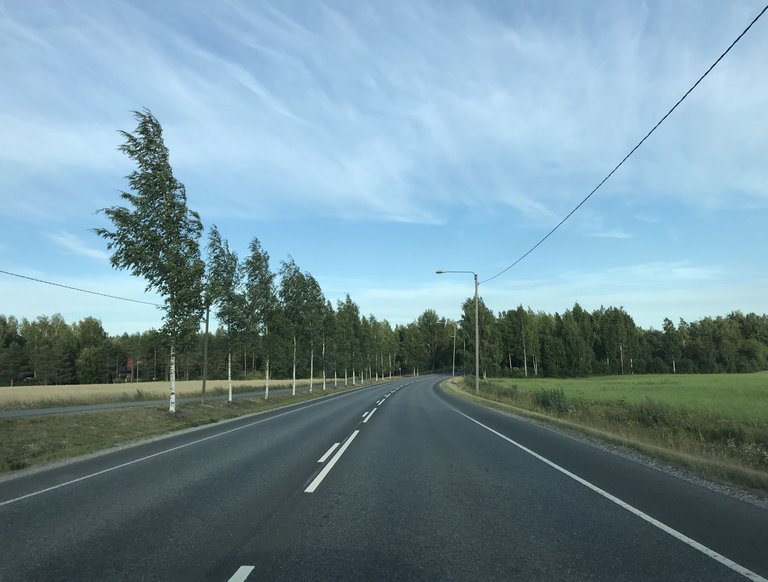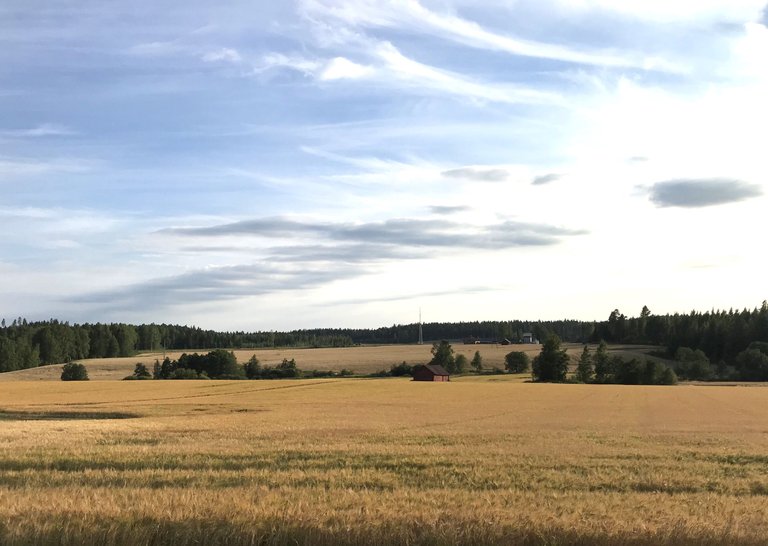 Ahhhh....
Only 2.8% ABV but tastes good.
The cat at work.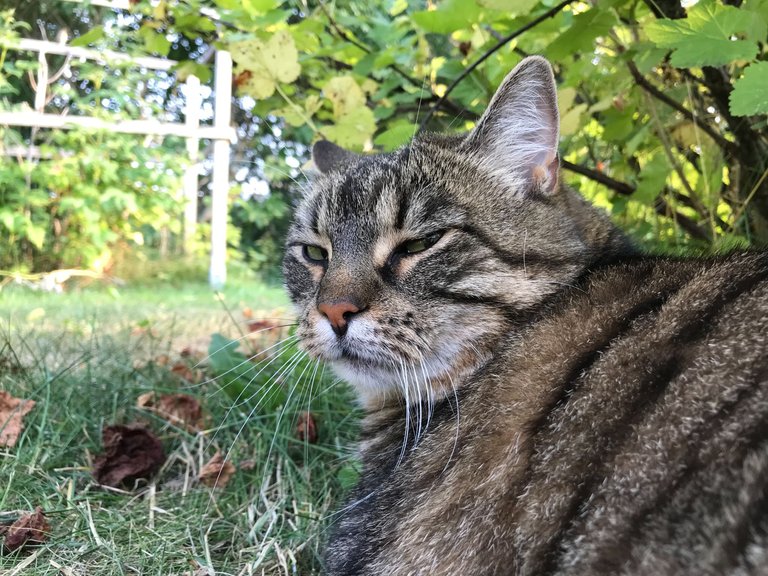 "Do not disturb me."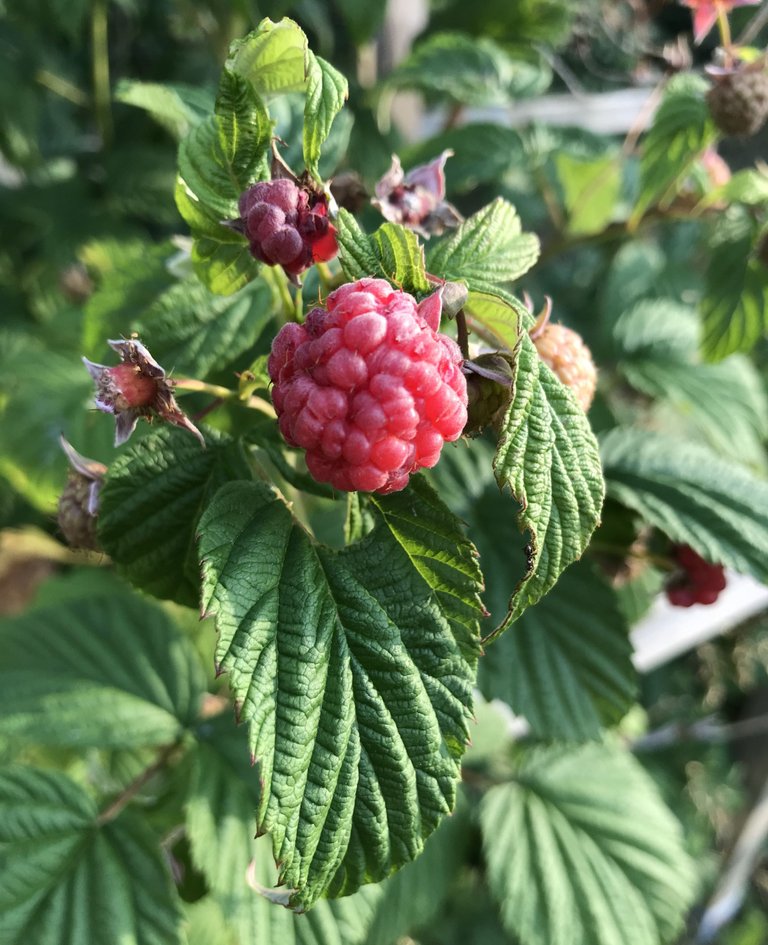 The birds must have been interested in these.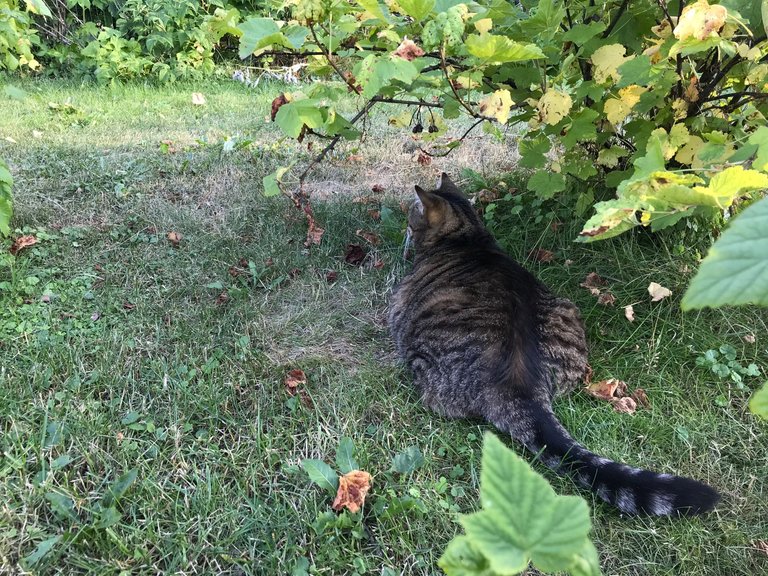 Pest control. Birds are flying pests. Some of them look great and they, of course, have an important place in ecosystems. But I'd appreciate if they stayed away from eating the berries.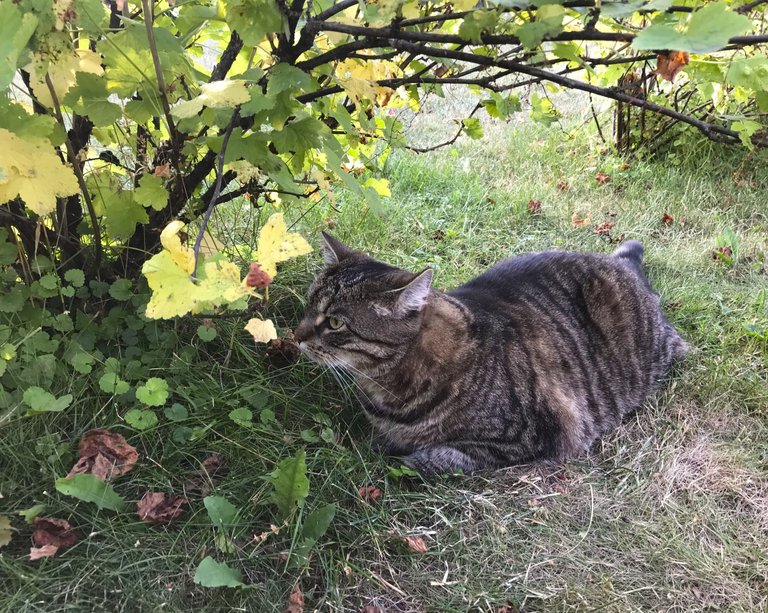 I like how it we can now keep the cat outdoors until late in the evening thanks to the fence.
---
---