The Price Of Natural Gas In Europe Has Collapsed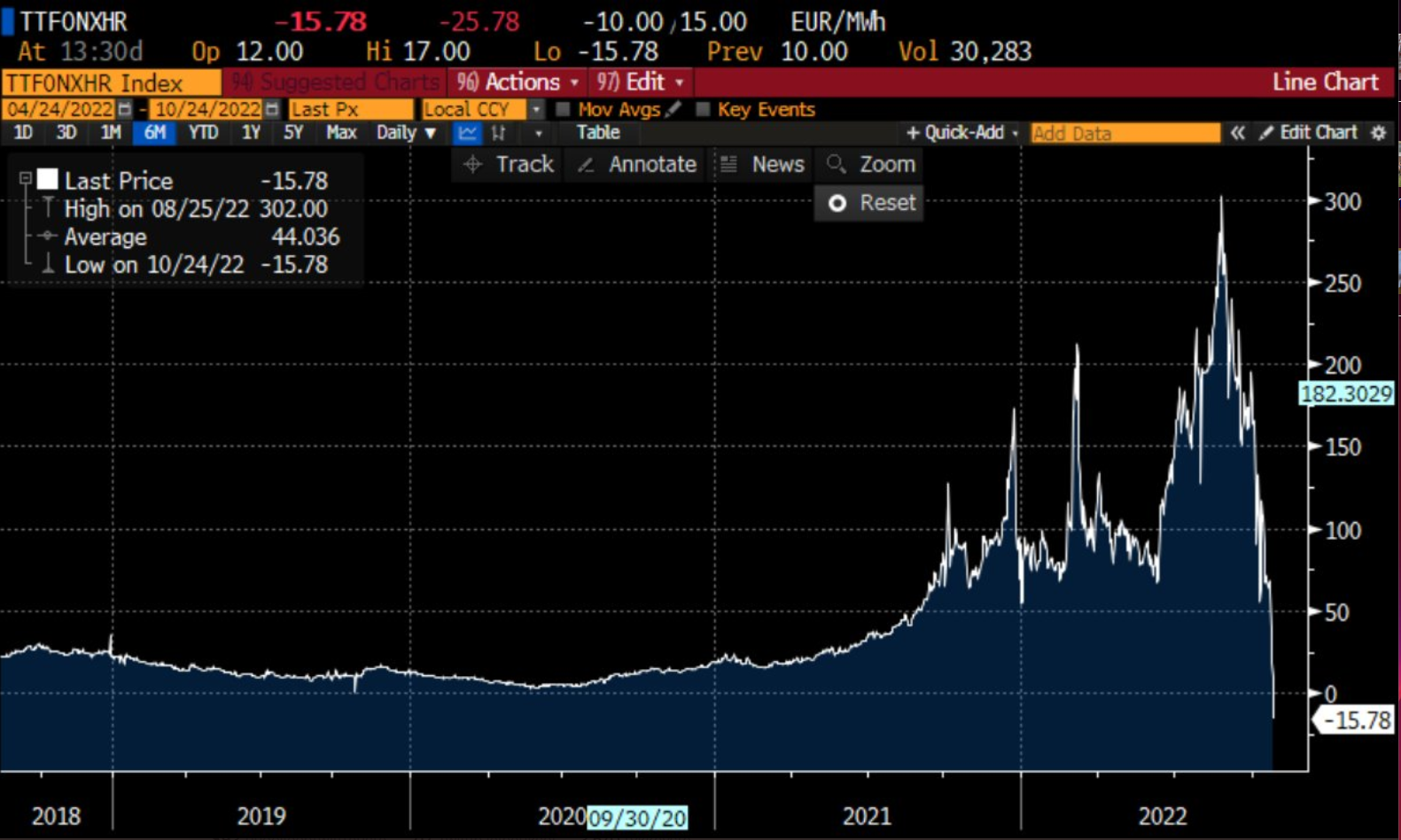 The graph shows the virtual spot price of gas (Title Transfer Facility) of the next hour.
It hit -15.78 EUR/MWh yesterday.
European gas storage facilities are nearly full and they can hold enough gas to cover three months worth of consumption.
This situation results from an abundance of liquified natural gas. Tankers are waiting outside of European ports to unload their cargo. Europe is capable of paying more for the stuff than many other regions.
This positive development has been partially brought about by the warmer than average weather enjoyed in most of Europe this month. For example, France has seen temperatures from 25 C to 28 C (Lyon, Grenoble) which are typical for summer.
Even if the coming winter in Europe has cold spells, the warm autumn saves a lot of money in terms of gas bills and makes it easier for Europeans to afford higher gas bills in the winter.
Also, as a knock-on effect, this should put downward pressure on the price of electricity as well. The pricing of electricity on the Northwestern European common market, Nordpool, works in such a way as to have the marginal producers determine the price. During the gas shortage, those were the gas-fired power plants. The collapse of the price of gas should bring down the price of electrical power as well.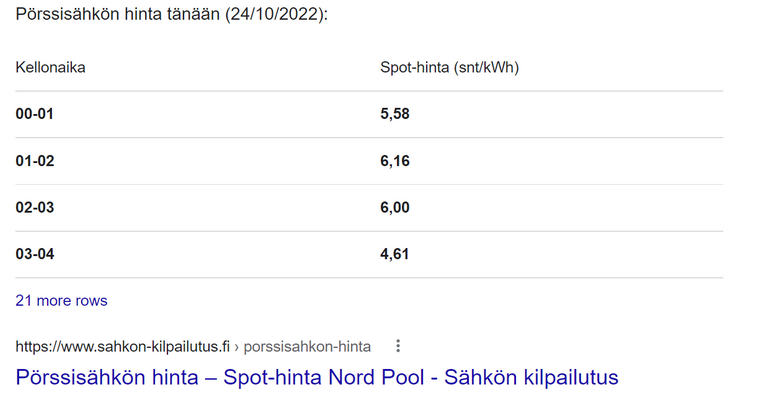 Indeed, it has. The spot price of electricity in Finland is back to its normal values and has been between 4.61 and 6.16 cents/kWh.
Nothing beats market economy in its ability to find substitutes. Increased energy efficiency, alternative gas sources and increased supply of substitutes will solve the energy problems resulting from the lack of access to Russian gas.
Posted Using LeoFinance Beta
---
---