Today's Shots (Cat+Roses+Houses+Burnt Car)

I tried to shoot portraits of our cat on the lawn. She's somewhat unwilling a model as she always turns her head away.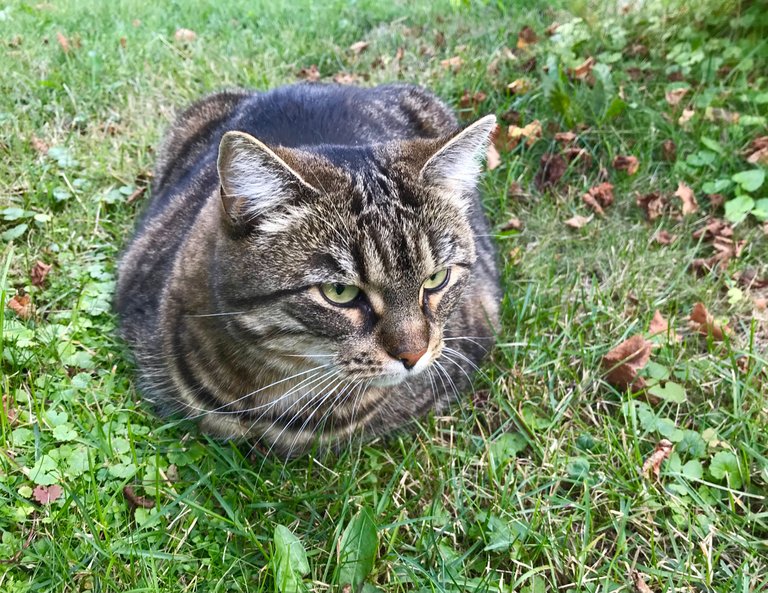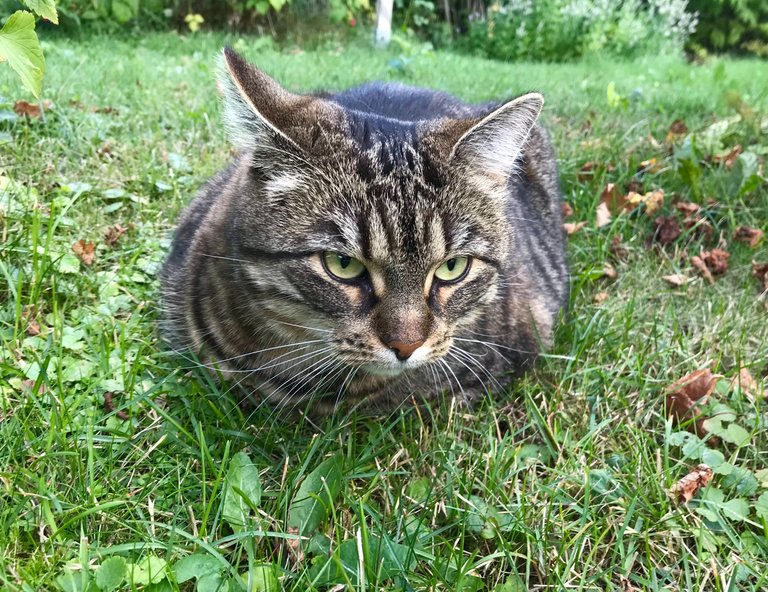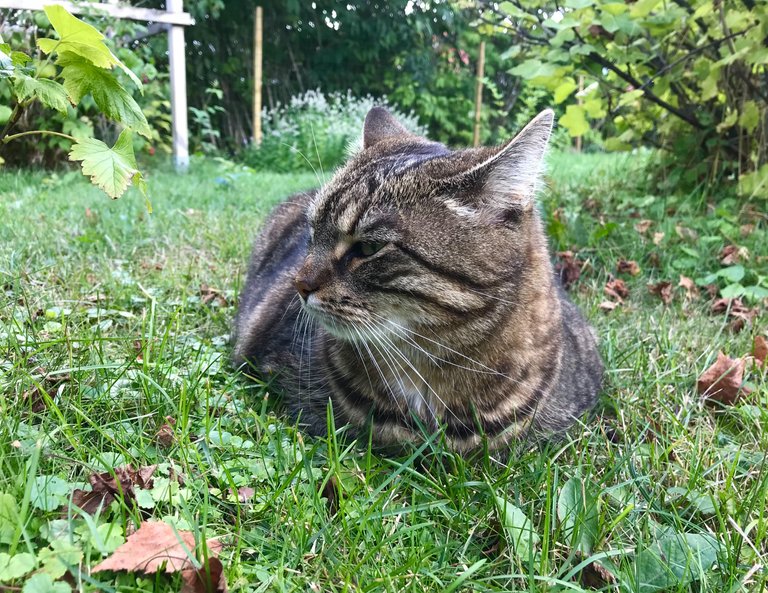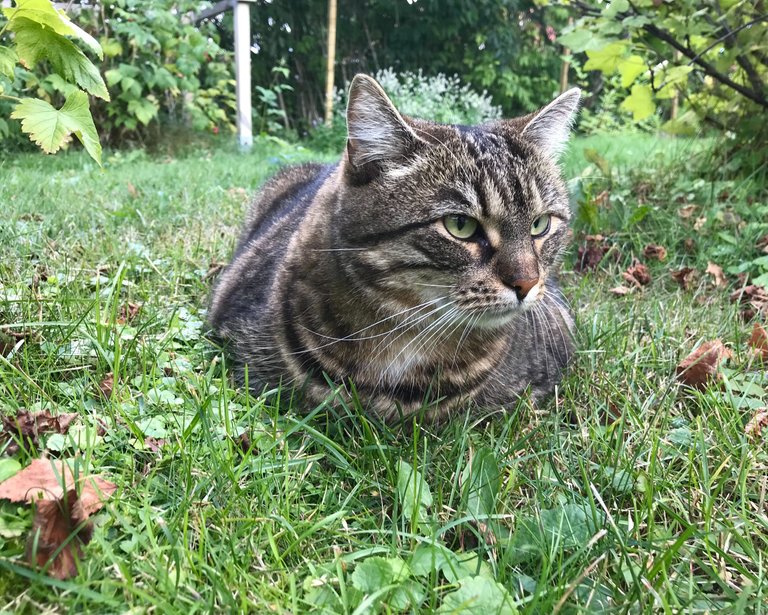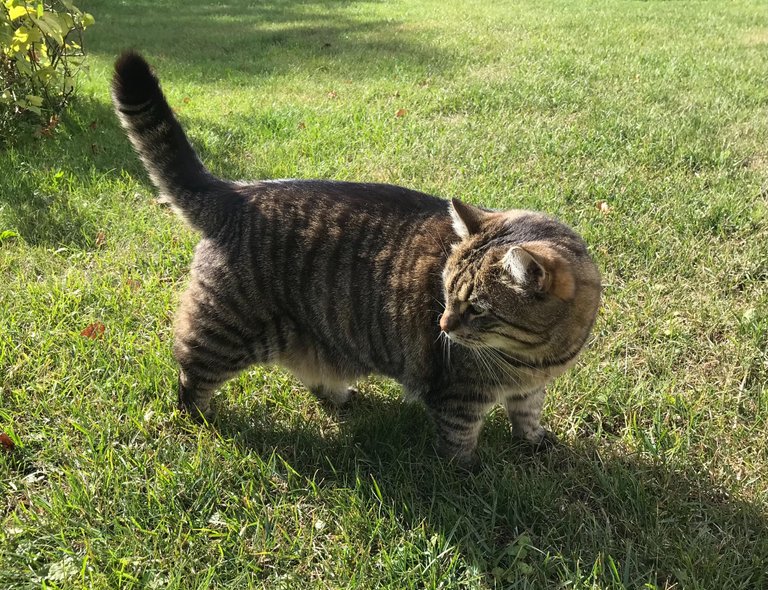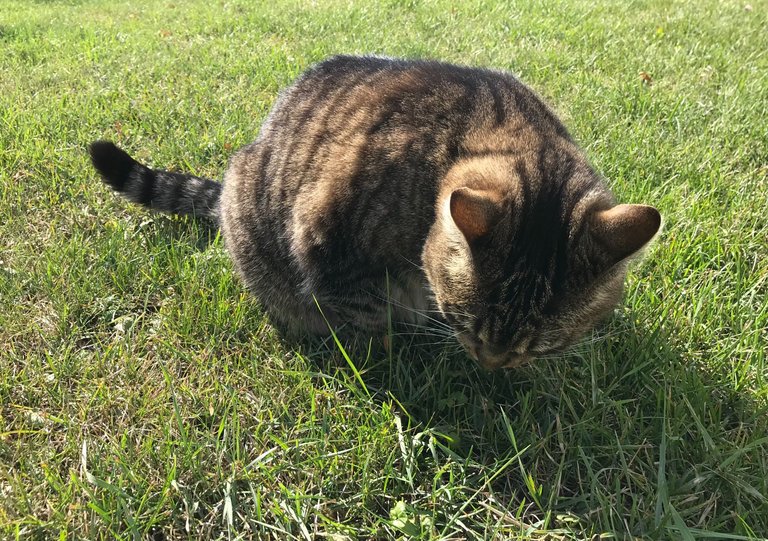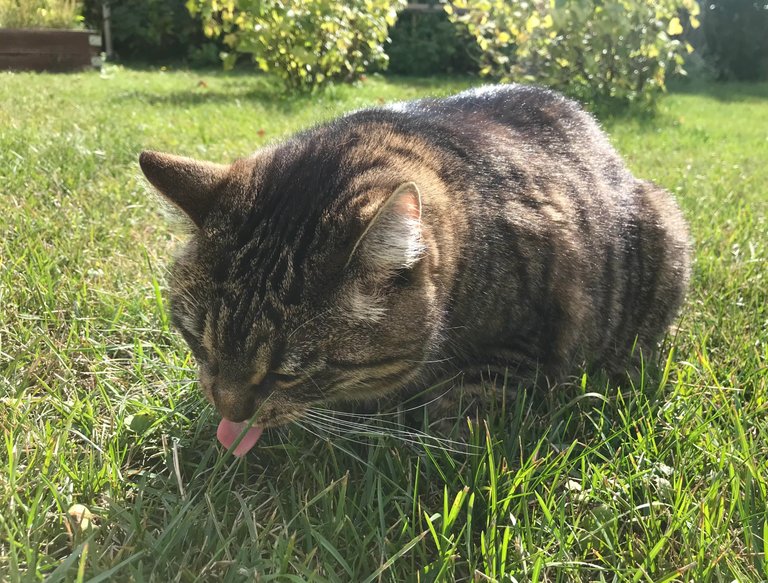 Cats cleanse their digestive tract by eating grass.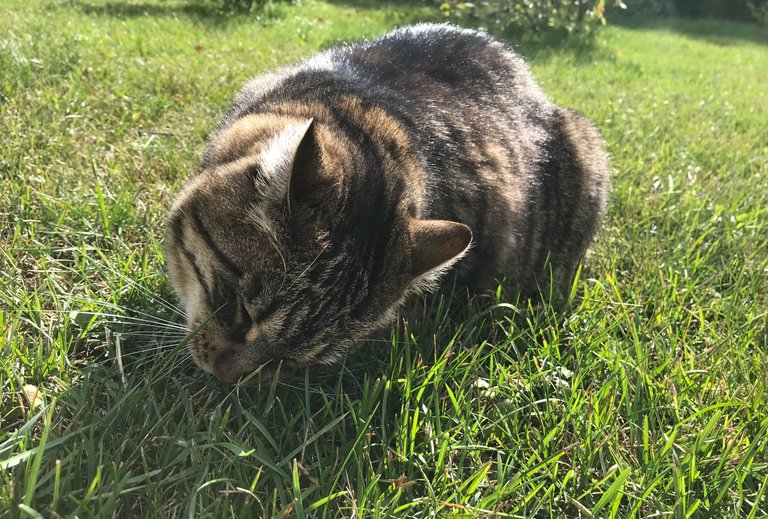 ---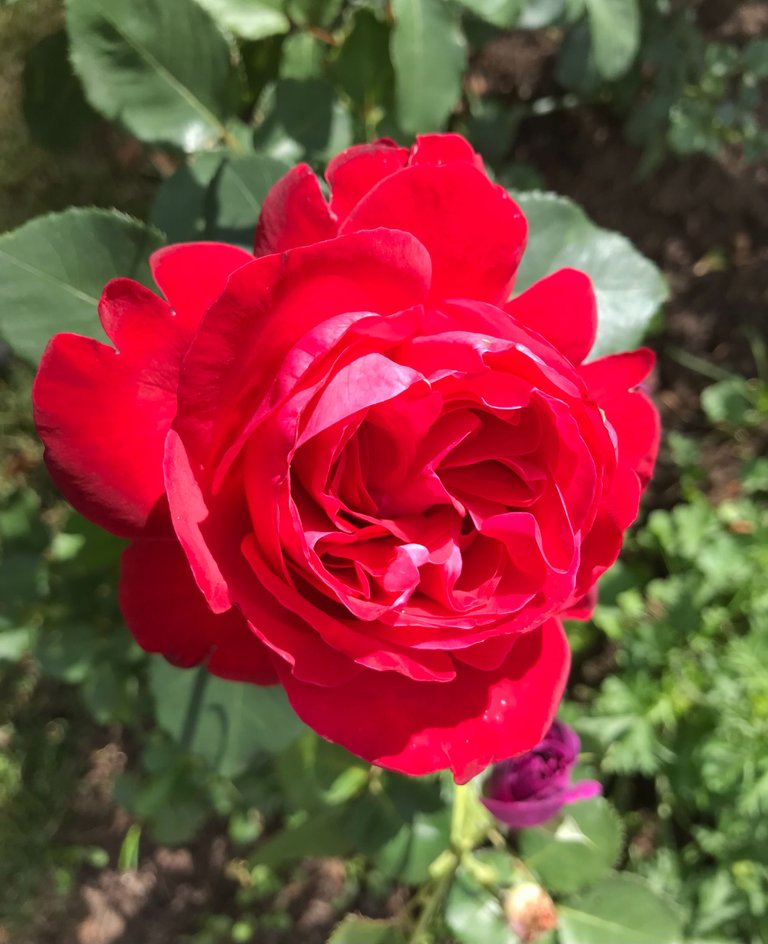 ---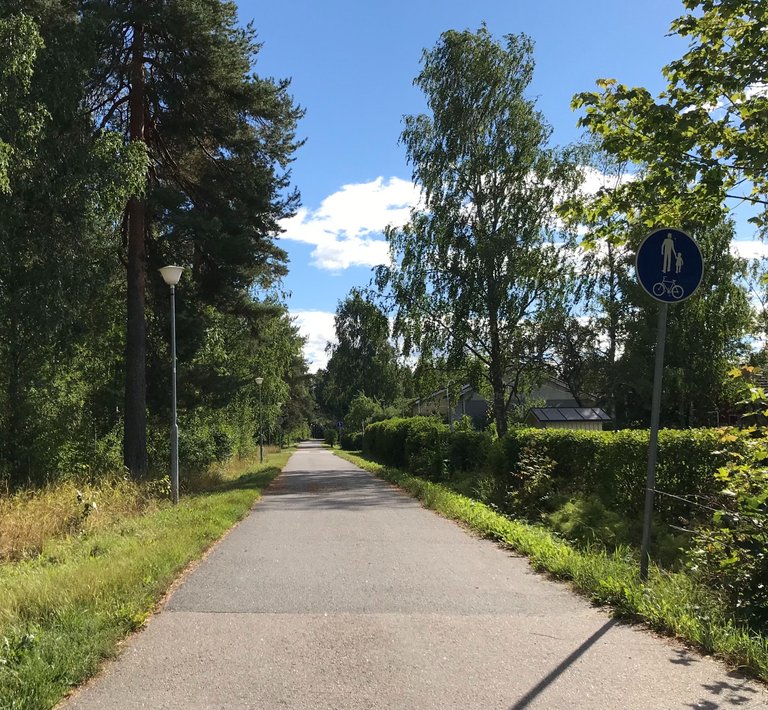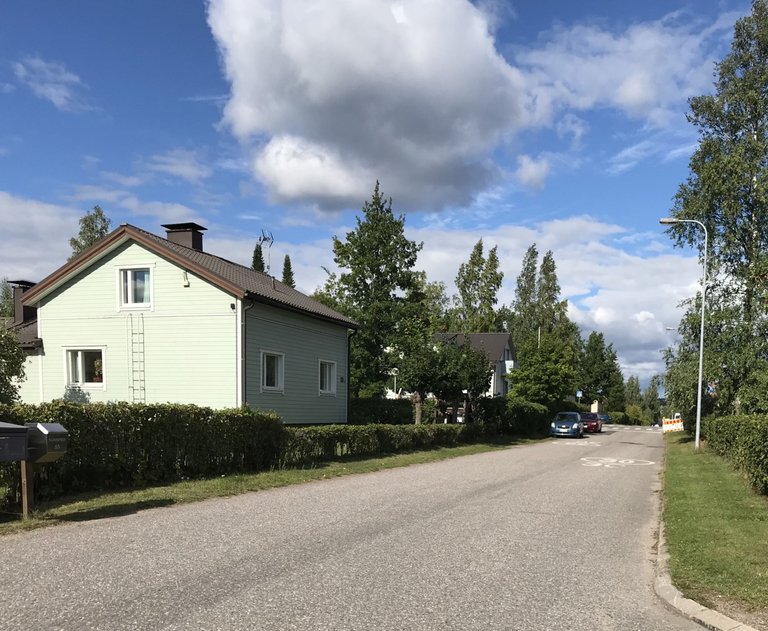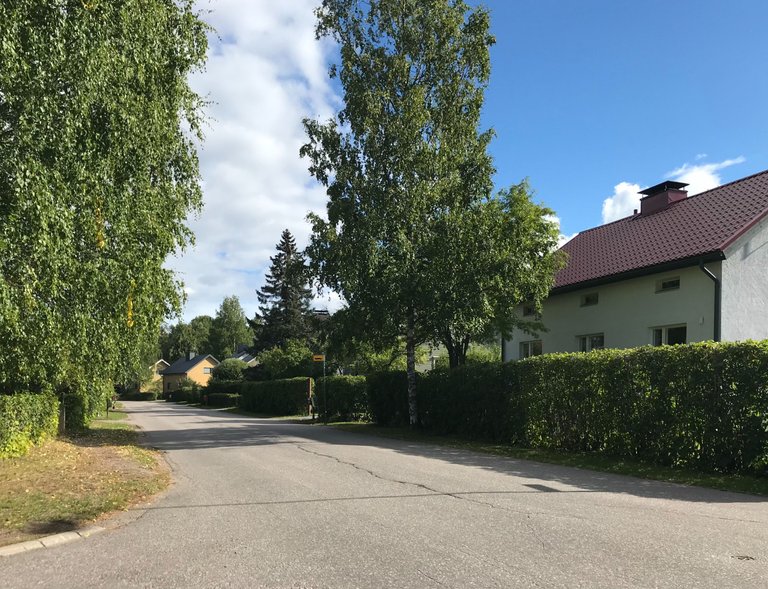 These houses were built mainly in the 1940s and the 1950s.
The following were built sometime around 2005 give and take a few years.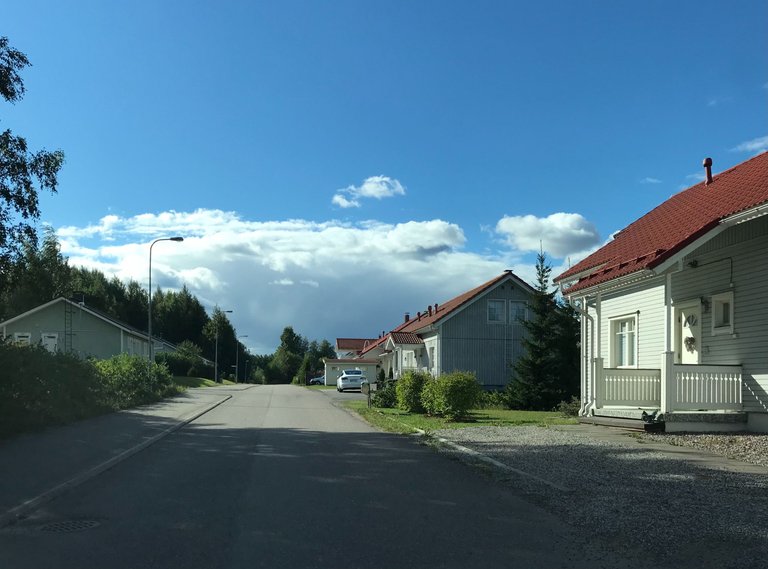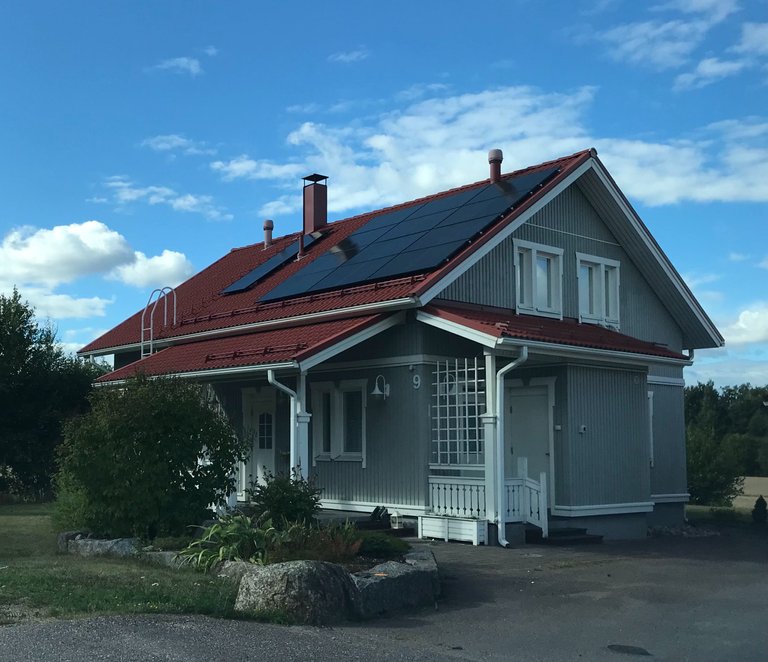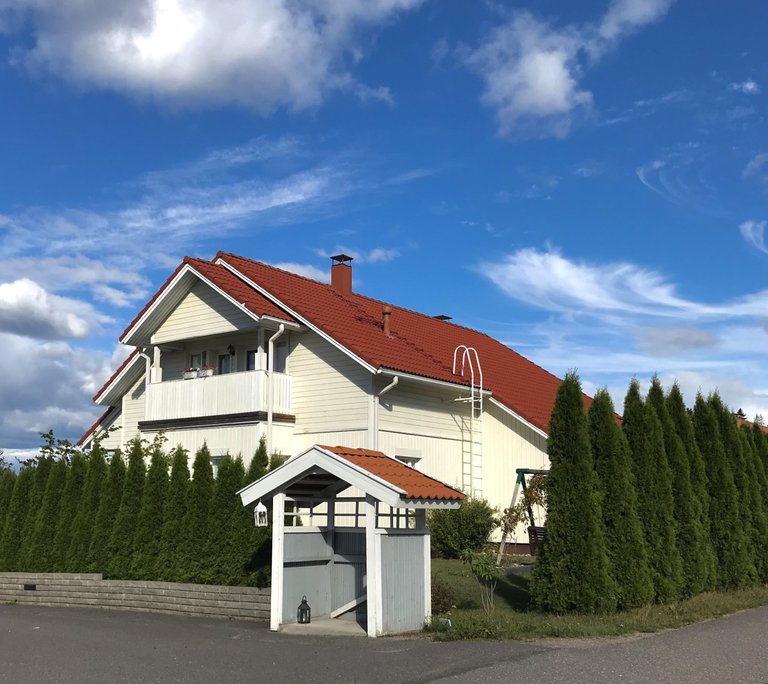 That one was on the market around the same time we bought ours. A motorway was built about 300 m from the backyard. But the noise barrier seems to be working well. That one is slightly newer than ours and a bit nicer on the inside but I like our backyard better. Only about 70-80 km to the south on the outskirts of Greater Helsinki does a house the size and age like that cost about €550,000 to €600,000, which is about twice as much as here. If one (and one's spouse) can work remotely even on 2-3 days of the week, living there is insane from a financial point of view.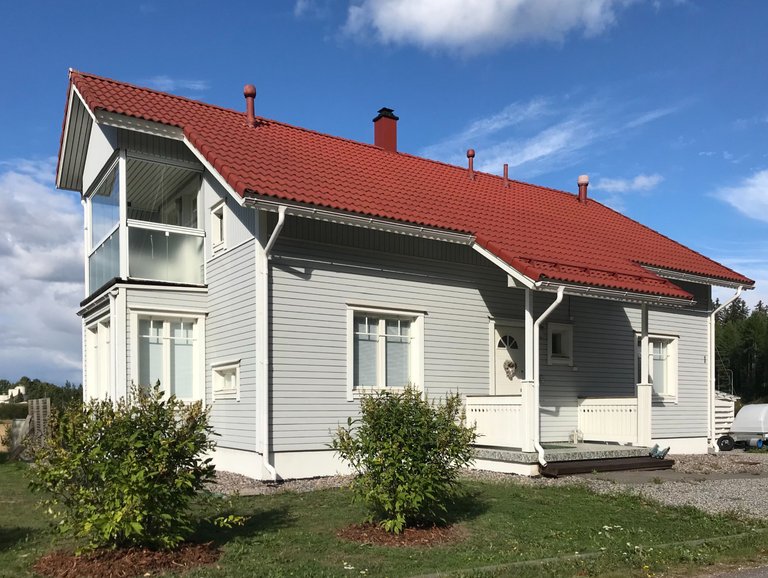 This one seems to have snow guards installed only above the entrance as the building code requires. Almost all newbuilds have them installed everywhere. I don't know if the code requires the drainage wells (leading water from the roof away from the property) below the spouts. It probably does because I've never seen a house built after the year 2000 without them.
---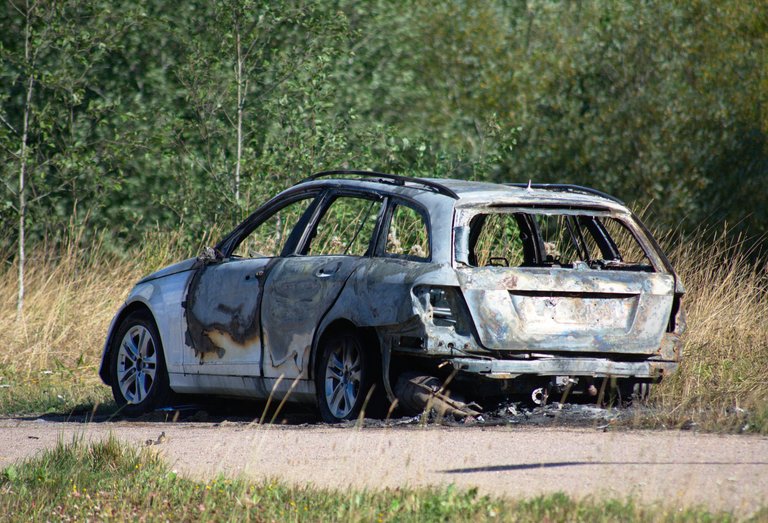 As I was driving on a quiet road, I noticed this one. That's a burnt down Merc.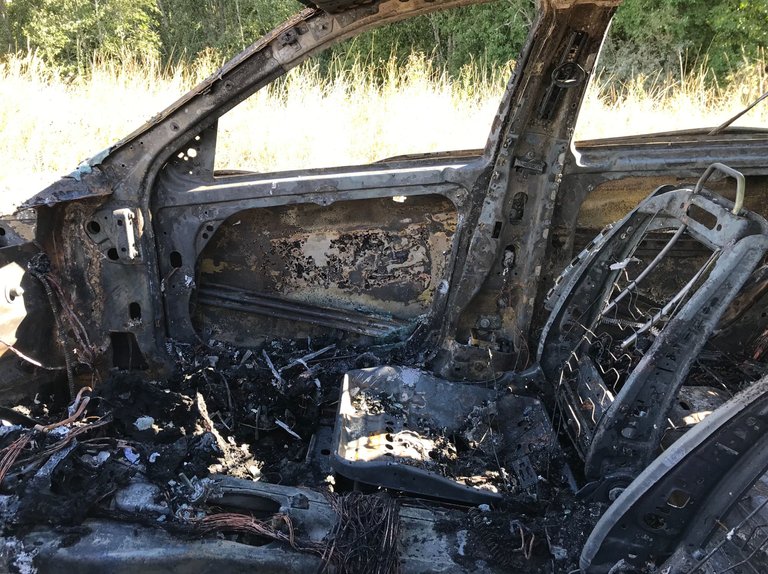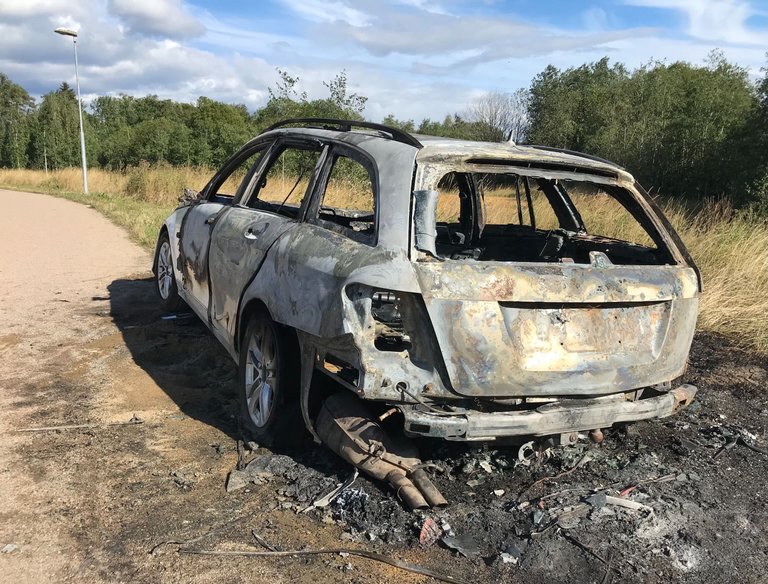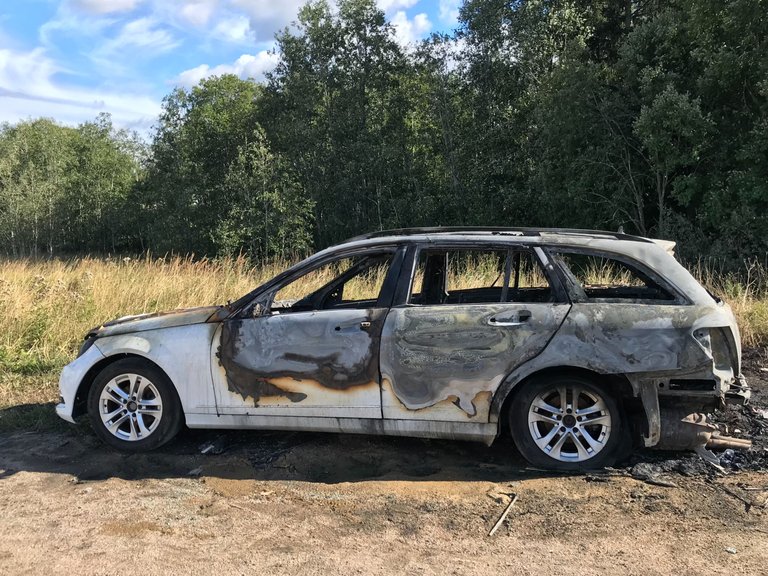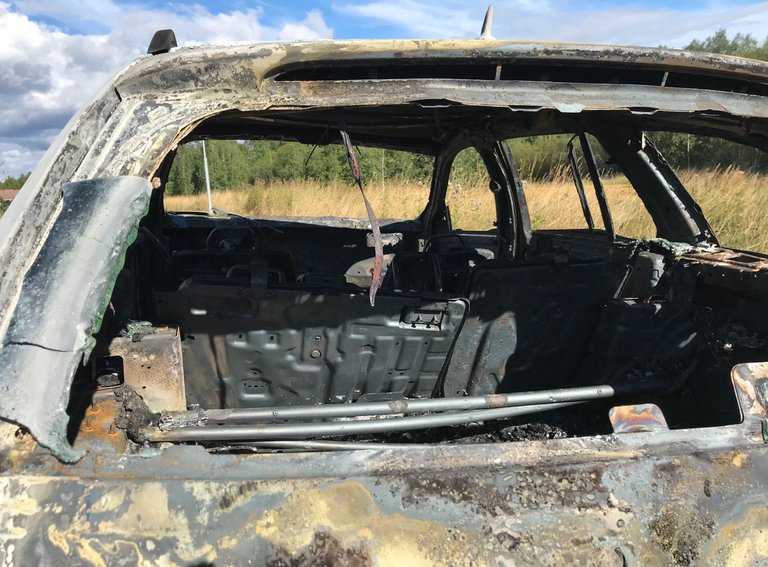 That's a total loss if any.
---
---